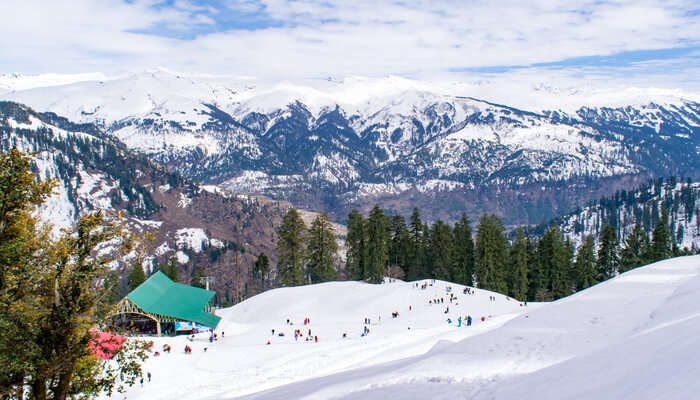 The world has started associating Manali with 'fun' and 'adventure' over the years. And rightly so! This beautiful paradise in the hills of Northern India provides endless opportunities for people to experience thrill and excitement out of the numerous things that they can do. Be it camping, river rafting, paragliding in Solang, or simply engaging in shopping at Mall Road, you'll never run out of excuses to visit Manali. But how to experience peace and tranquility in this beautiful town? Easy-peasy! Visit during the season of Manali in January to experience all this, and more!
Best Time To Visit Manali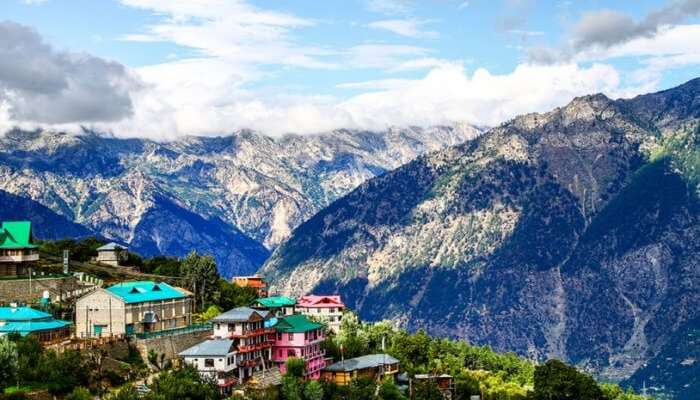 The most ideal time to visit Manali is from March to June and from September to October. Manali enjoys mild weather during these two time periods when the hills are covered in lush foliage, there's lots of sunshine, and one can engage in plenty of activities. The temperature ranges from a minimum of 10 degrees Celsius to a maximum of 20 degrees Celsius.
Why To Visit Manali In January 2020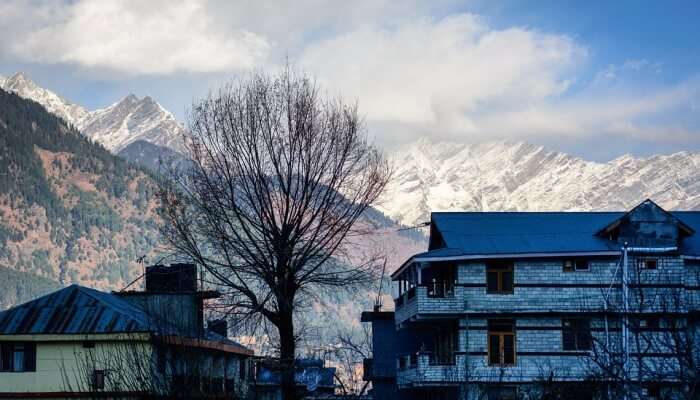 October to February is the winter season in Manali. If you wish to see snowfall and don't mind a little frosty weather, then it's the perfect time for you to visit. January is the ideal time to witness fresh snowfall here. The temperature in Manali during winters usually drops below zero degrees Celsius, so be sure to carry enough warm clothes. Here are a few reasons why you should visit Manali during the winter season:
Less crowds
Low prices of hotels
The Manali Winter Carnival
Snow sports and activities
And sweet snowfall!
Must Read: 15 Places Near Manali That Are Perfect For A Dreamy Holiday In The Hills In 2020
Things To Do In Manali In January 2020
There are plenty of winter activities in Manali that you can indulge in while you're here. Whether you're here for hardcore adventure or just want to relax, there's something for everyone:
1. Solang Valley – Go Paragliding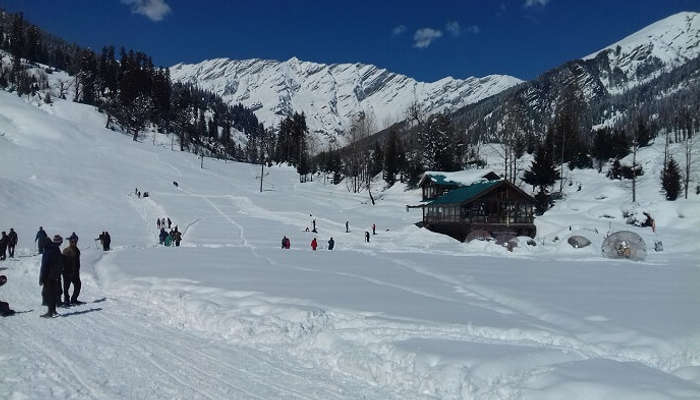 If you're looking for some thrilling adventure sports in Manali, then you must get to Solang Valley. Here, you can indulge in plenty of exciting activities at the mesmerising Solang Valley during your trip to Manali. This mini paradise is located just 14 kilometers away from the city centre and is a popular tourist hotspot owing to its scenic views and plethora of activities. Other than paragliding in Manali in January, once can indulge in cable car rides, helicopter rides, skiing, trekking, and zorbing, and much more.
Location: Solang Valley, Manali, Himachal Pradesh
Suggested Read: 15 Homestays In Manali You Must Consider Staying In For Your 2020 Vacay
2. Mall Road – Buy Himachali Handicrafts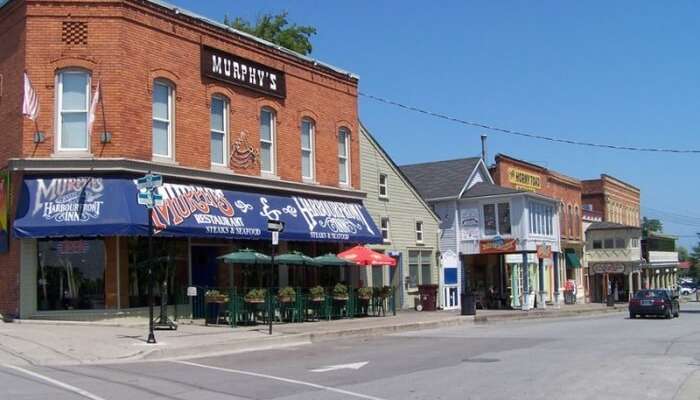 The Mall Road is often referred to as the heart of Manali. It is among the busiest places in this hill station and the perfect place for you to buy some winter clothes in Manali. Lined with hotels, restaurants, local shops, food stalls, and emporiums for people to delight themselves with, it is one of the top places to visit during Manali tour in January.
Location: Mall Road, Manali, Himachal Pradesh
Suggested Read: 15 Best Restaurants In Manali That Serve Extraordinary Treats
3. Hampta Pass – Trek To The Top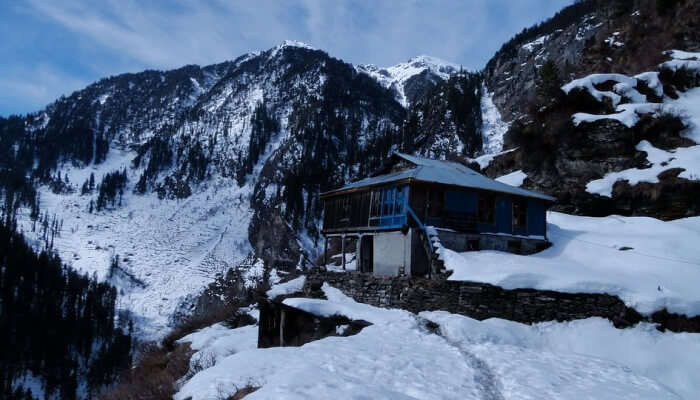 If you want to taste the ultimate thrill of trekking in the snow, you should take the Hampta Pass trek. It is one of the best things to do on your Manali trip in January. Located at an altitude of 4,270 meters in the Pir Panjal range, Hampta Pass is a minute corridor connecting the Kullu Valley to Lahaul. It is possibly the best trekking trail as well as site for camping in the valley for adventure enthusiasts. Trekkers can even witness the lush green hills of Kullu on one side and the cold desert of Lahaul on the other while standing on the top of this pass.
Location: Pir Panjal Range
Suggested Read: Trekking In Manali: A Tryst With The Best Of Himalayan Trails
4. Rohtang Pass – Play In The Snow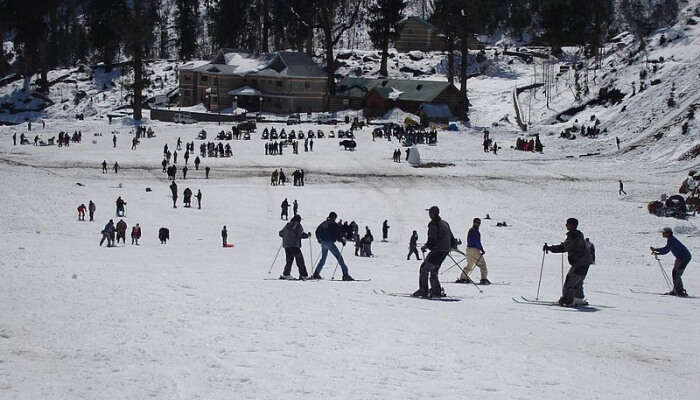 If you're looking for a snowy paradise to try some winter sports in Manali like skiing, ice-skating, and ATV rides, then Rohtang Pass is your best bet. It's one of the most visited places near Manali in January and provides awesome views of the snowy landscapes all around. Even the road leading up to the pass feels dreamy and has been featured in popular movies like 'Jab We Met' as well as 'Yeh Jawani Hai Diwani'. Just stay updated on the weather forecast before visiting as this place tends to close down during heavy snowfall in winter.
Distance from Manali: 53 kilometers
Duration: 2 hours
Suggested Read: 8 Extreme Adventure Sports In Manali That Will Get Your Heart Racing
5. Manali Winter Carnival – Attend The Fiesta!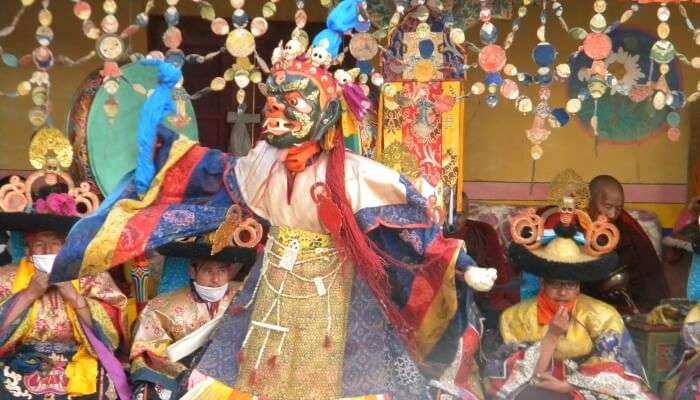 Your search for some fun and unique things to do in Manali in January 2020 is over. The winter carnival in Manali was brought together by the District Administration of Kullu and Manali and has been a hit amongst locals and tourists since its very inception. It's the most highly anticipated event organized here every year to showcase the rich culture and history of Kullu and Manali. It's a charming fiesta that merges heritage with sports events to make it more interesting for onlookers. You can be a part of various activities here during this time including skiing competitions, craft mela, music competitions, folk dances, and street plays.
When: 2nd January – 6th Janauary 2020
Suggested Read: 10 Best Hotels In Manali For Honeymoon
Tips For Visiting Manali In January 2020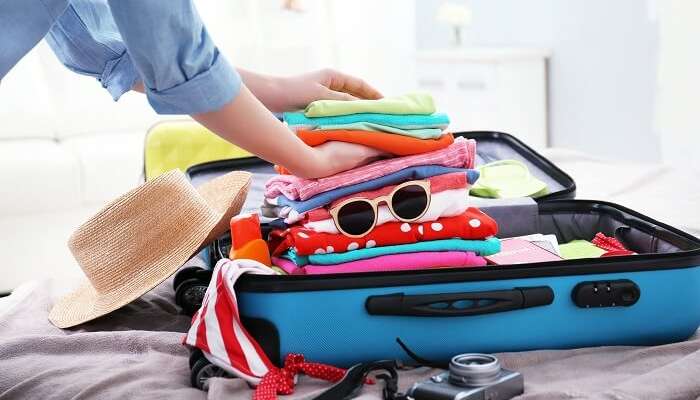 Below are some of the things you should keep in mind while planning for Manali trip in January.
Stay updated on the weather forecast at all times and be prepared if it gets worse.
Pack right – carry adequate amount of woollens, scarves, hats, comfortable shoes or boots, jackets, sweaters, and more.
Drive slow in the snow. Get your vehicle checked before setting off and keep a minimum distance between your vehicle and of those around you.
Keep handy a list of emergency numbers to contact in case you need help.
Give your body enough time to acclimatize to the winter weather in Manali in order to avoid medical complications.
Suggested Read: 28 Awesome Things To Do In Manali In 2020 For Solemn Joy
How To Reach Manali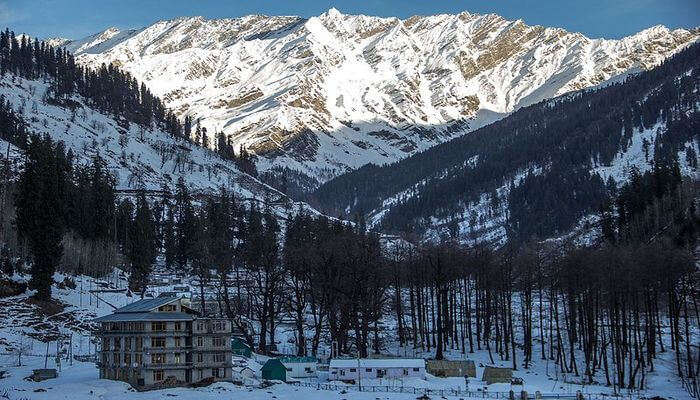 By Air: You can fly to the Bhuntar Airport located just 10 km from Manali. Flying to Manali can cut down your travel time by a lot. Flights to Bhuntar are available from all major cities of India.
By Rail: Jogindernagar Railway Station is the nearest railway line to Manali and it links this hill town to various important cities of India. One can also take a train till Chandigarh and Ambala and drive the rest of the way from there.
By Road: If you're a fan of road trips in the hills, then you'll really enjoy driving to Manali. Just hop into the Himachal Pradesh state bus service or even any of the privately owned volvos for a smooth ride to Himachal.
Further Read: 10 Best Cafes In Manali That Offer Impeccable Food And Incredible Views
With so much to see and do, Manali in January will surely be an unmissable adventure! So, why wait? Plan your trip to Manali already before all the good deals and hotels are gone. Plan a trip to Manali and Connect with TravelTriangle's trained professionals to whip you up a sweet and snowy getaway in the those picturesque hills for a vacation you'll never forget!
Frequently Asked Questions About Manali In January
Q. Is Rohtang Pass open in January 2020?
A. No, Rohtang Pass, Manali is closed in the month of January due to the heavy Snowfall. If you want to go to Rohtang Pass Manali then must visit in between the month of May to November.
Q. Can we visit Manali in January?
A. Yes, definitely January is the best time to visit Manali. At that time you will be able to adore the beauty of nature with snow filled mountains.
Q. Is Solang Valley Open in January?
A. Visit to Solang valley is only restricted in the winters for 2–3 days when there is heavy snowfall rest it is open throughout the year.
Q. When Rohtang Pass will open in 2020?
A. In winters, the pass remains closed but is open from June to October for motor vehicles. This pass is a gateway to Lahaul Spiti, Pangi and Leh valley. The best time to visit the pass is between May/June to October/November.
Q. What should I wear in Manali?
A. What to wear – Travel tips for Manali
1. Even in summer, Manali can get chilly, so bring something for occasional cool summer nights.pack light and airy clothes with a couple of warm clothes for the nights.
2. Light cotton clothing is the order of the day.
3. In winters, take woolens that include sweaters, jackets, caps and socks.
Q. What is Rohtang Pass famous for?
A. Known for its scenic beauty, Rohtang Pass holds strategic importance for India. It's the gateway to Keylong in the landlocked Lahaul Valley from Manali in the state's Kullu district.
Q. Is Kullu and Manali same?
A. Kullu and Manali are two different places, nestled in the snow clad ranges of the Himalayas. While, the charming Kullu is a valley with scores of picturesque sights and temples, Manali is a stunning hilltop with splashing rivers, water streams, and lofty mountains in the state of Himachal Pradesh.
---
Looking To Book A Holiday Package?
Book memorable holidays on TravelTriangle with 650+ verified travel agents for 65+ domestic and international destinations.
---
People Also Read
Kathmandu In January London In January Israel In January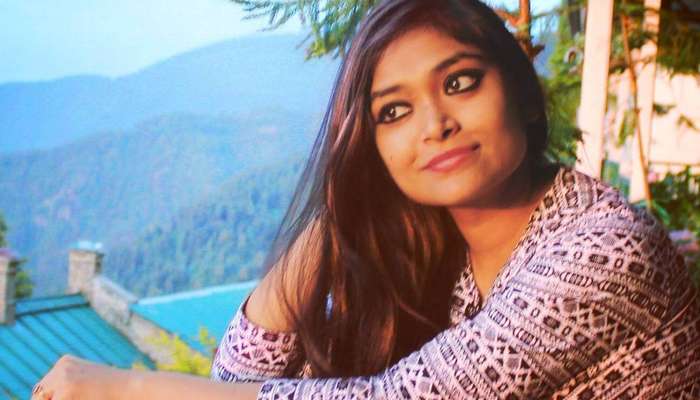 Comments
comments