Manali is a land of contrasts. There is an endless number of things to do in Manali for fun and peace. On one hand are the enduring high peaks that surround this beauty. Add to this the spice of adventure sports, crystal clear falls, crisp weather, peaceful temples and you begin to appreciate the mysterious music of this year-long magnet. In winters, snow paints the village white. This summer, plan an escape to the heavenly abode and experience all that this has to offer.
22 Best Things To Do In Manali in 2019
Manali is an awesome hill station that never disappoints its visitors. Though it is a popular tourist destination, there are many unique experiences that it offers, unlike the other mainstream hill stations. Let's jump straight to the list of 10 exciting & unique things to do in Manali in summer for an amazing holiday.
1. Waterfalls – Listen To The Music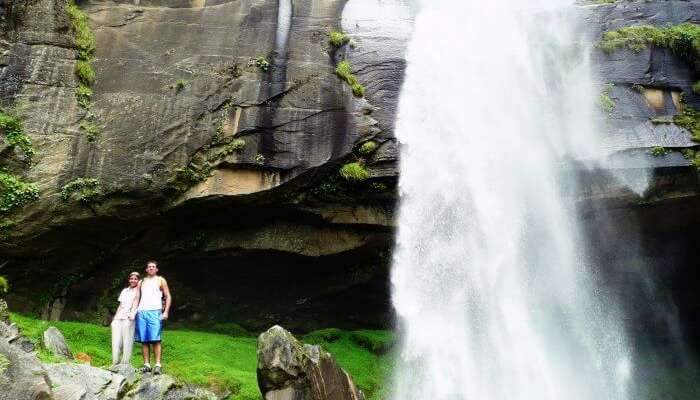 One of the best things to do in Manali in summer is to enjoy the nature. With the most serene cascades that greet you with aromatic air, dense silver birch trees and pristine views, rediscover yourself while you indulge in sweet nothings at Jogini Falls, or Zana Falls. A trip to Manali will be incomplete without a picnic at Rahala Falls. Located at a distance of about 17 km from Manali, nests this romantic fall.
Famous waterfalls to visit in Manali: Jogini Waterfalls, Jana Waterfalls, Rahala Falls, and Rozy Waterfalls.
---
Himachal Holiday Packages On TravelTriangle
Head to Himachal to witness lush valleys surrounded by snow-capped hills. Indulge in skiing, paragliding, and other adventure sports. Book holiday packages inclusive of airport transfers, cab, resort, sightseeing, and meals to Shimla, Manali, Kasol, Dharamshala, and more.
---
2. Temples – Pay A Visit To The Almighty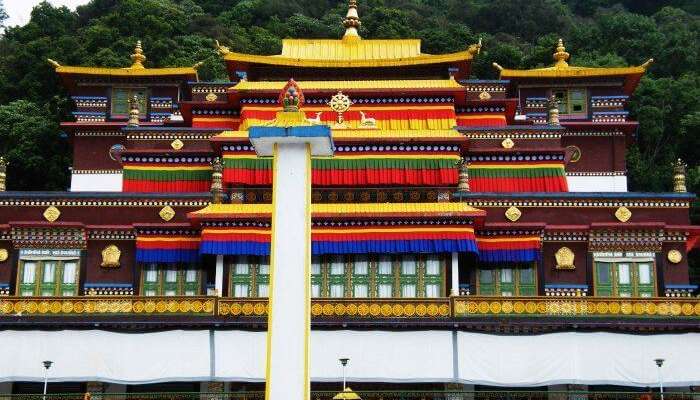 Wondering what to do in Manali for some spiritual guidance and inner peace? Manali is laden with magnificent monasteries and ancient temples beholding legendary stories. Not only are they sacred but they are a popular attractions amongst tourists. While here, paying a visit to the Hadimba Temple, Manu Temple and mystic monasteries should definitely be on your list of things to do in Manali.
Best temples to visit in Manali: Gauri Shankar Temple, Hidimba Devi Temple, Manu Temple, Vashist Hot Water Spring and Temple, and Raghunath Temple.
Must Read: 19 Photos That Will Make You Want To Leave For Himachal NOW!
3. Adventure Sports – Indulge In Exciting Activities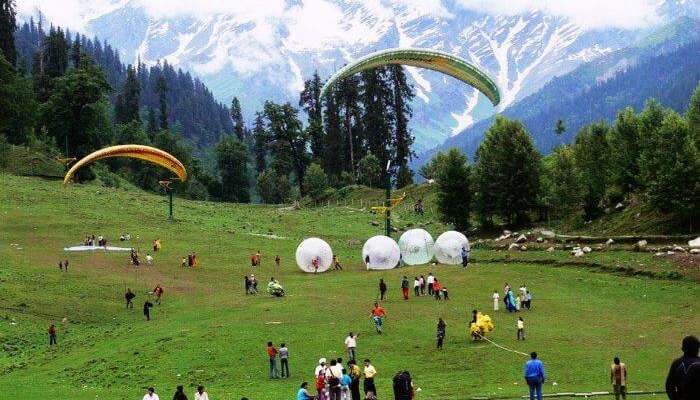 One of the most exciting things to do in Manali in May and June is to indulge in various activities. Whilst in Manali, live up to your adventures alter ego with a plethora of options at Solang Valley. The Beas River presents challenging rapids from Pirdi to Jhiri. Follow this up with some trekking and camping. You can also enroll in a fun cycling day tour that unwraps Manali for you.
To mark open the sports trail visit the adventure sports centre's headquarters at Aleo, 3km south of Manali. They will gladly arrange a host of activities and courses for you.
Best places for trekking in Manali: Beas Kund, Bhrigu Lake, Hampta Pass, Chanderkhani Pass, Deo Tibba Base Camp, and Chandratal Lake trek.
Must Read: 50 Best Hill Stations In India To Escape The City Heat
4. Museum Of Himachal Culture & Folk Art – Explore The Past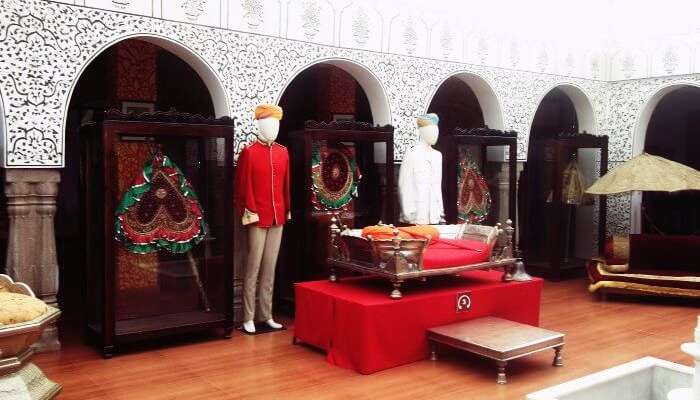 Walk through time as you explore the unique and extraordinary collection of unknown and rare antiques such as religious relics, household objects, instruments, weapons, architectural wood carvings, scale models and more at the Museum of Himachal Culture & Folk art. You'll find that spending some time amid Manali's history and heritage is definitely on the most fun things to do in Manali.
Timings: 08:00 am to 08:00 pm
Suggested Read: 15 Places Near Manali That Are Perfect For A Dreamy Holiday In The Hills In 2019
5. Shri Hari Yoga Ashram – Practice Some Yoga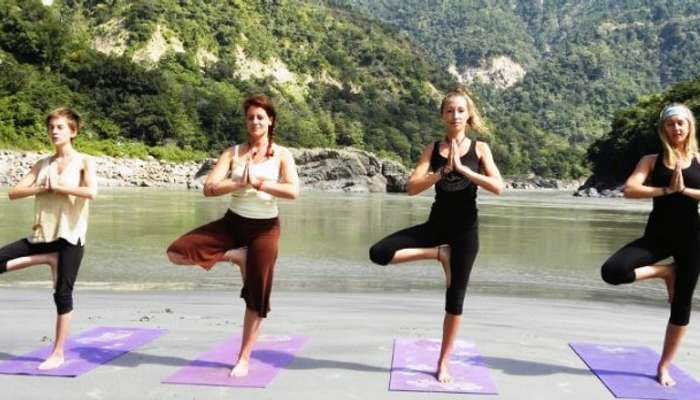 Add a new skill to your life whilst on a trip to Manali! Register for yoga at the Shri Hari Yoga Ashram. Yoga classes at the orange-roofed ashram are quite popular. In fact, yoga is among the best things to do in old Manali for those who are visiting the hills in search of rejuvenation and peace.
Location: Village of Vashisht, Manali, H.P
Must Read: Warning: These 6 Places Can Change You! (Literally)
6. Manali Wildlife Sanctuary – Ride A Yak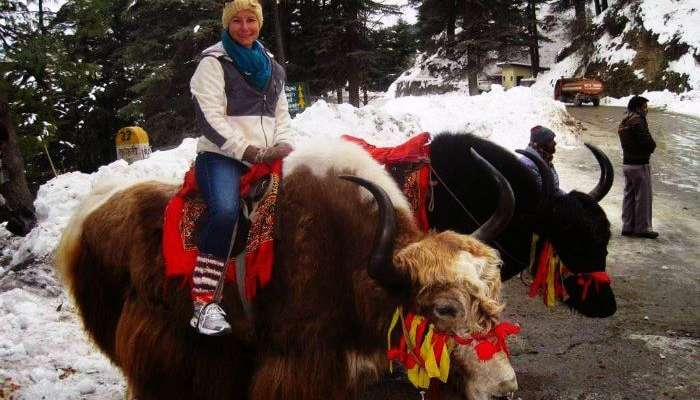 Number six i.e. riding a Yak is one of the top things to do in Manali. While you are on admiring the wildlife, stop over at the Manali wildlife sanctuary. This terrain hugs lush green forests and snow-capped mountains. This sanctuary greets you with the sights and sounds of colourful birds and exotic flora and fauna – snow leopards, brown bears, musk deer, ibex herds, kokla and kingfisher.
Timings: 09:00 am to 06:00 pm
Entry Fee: INR 10
Suggested Read: 20 Best Places To Visit In Manali And Its Precincts In 2019
7. Kwality Sher-e-Punjab – Taste Some Yummy Food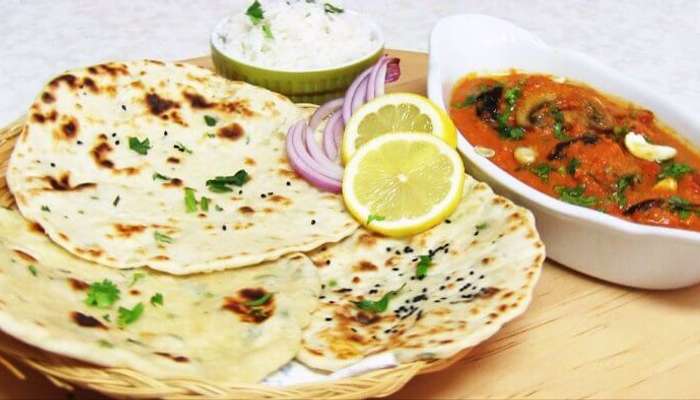 Satiate your taste buds with delectable Punjabi and South Indian cuisine at the famed Kwality Sher-e-Punjab restaurant. This bright eatery wears the crown of being Manali's most loved restaurant. Dining here is considered one of the best things to do near Manali owing to the awesome food, amazing hospitality, and quick service that you get to experience here.
Location: The Mall, Siyal, Manali, H.P
Must Read: 31 Indian Snacks Which Can Turn You Into a Local From a Tourist!
8. Arjun Gufa – Meditate And Relax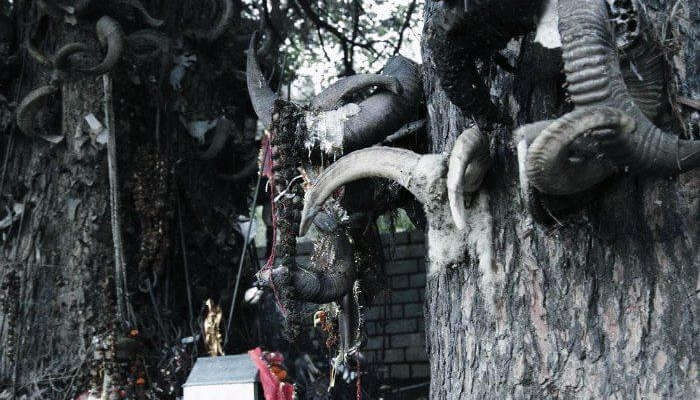 Find your chi at the historic cave where once the Pandava king Arjun meditated. Embrace the silence of this beauty as you explore the exotic view of this region. And the best part – you won't find this place crowded with throngs of tourists since not many know about, making a visit to this cave one of the most offbeat things to do in Manali.
Best time to visit: March to June
Must Read: Nirmala's Solo Trip to Manali
9. Vashist Hot Water Springs – Take A Healing Bath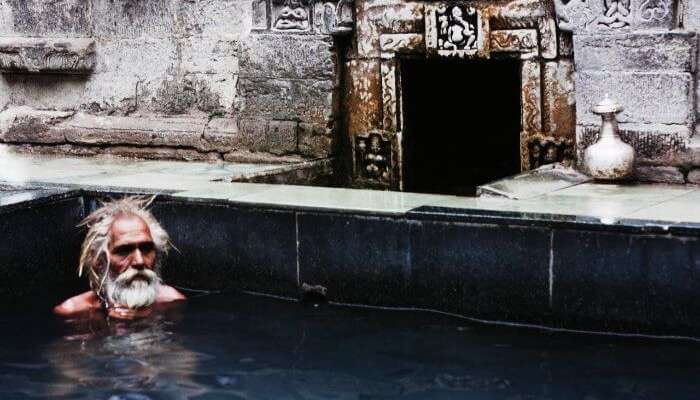 One of the mysterious yet mesmerizing things to do in Manali in May & June is to bathe in the hot water spring and experience its healing powers. Located near the Beas River, Vashisht village is flooded with tourist. The hot spring is believed to possess healing powers natural minerals. Go right ahead a take a dip and know for yourself whether the magic exists.
Entry fee: INR 0
Timings: 07:00 am to 10:00 pm daily
10. Rohtang Pass – Go On A Bike Ride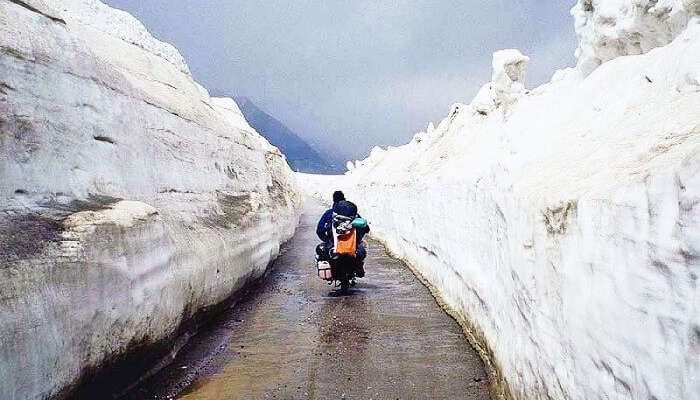 Adventure junkies – this has to rank highest on your list of things to do in Manali. Wear your heart on your sleeves as you ride through the Rohtang Pass with snow on either side and with majestic views of the valley right in front you. Pir Panjal mountain ranges and surreal views of the landscape will mesmerize you like the best travel mates. Riding a bike or ATV over the snow is one experience you shouldn't miss on your trip to Manali.
Best time to visit:May/June to November
11. Beas Kund – Trek To The Top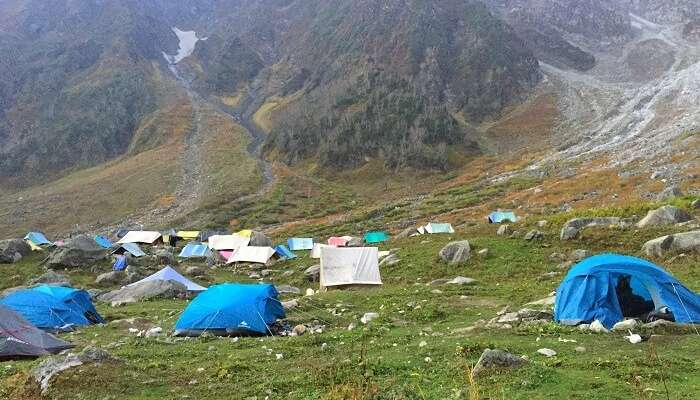 Beas Kund is an amazing place near Manali for people who love to trek. Trekking and hiking enthusiasts who visit Manali always ensure that they indulge in the Beas Kund trek to get closer to nature and be entertained with magnificent views of the Pir Panjal ranges from the top. And once at the top, you will be blessed with magical views of a melting glacial lake that happens to be the originating point of the Beas Lake. You don't have to be a hardcore expert trekker to indulge in this one, as it is one of the shortest and easiest treks in Himachal.
Best time for Beas Kund trek: Any time of the year, except the rainy season
Suggested Read: Trekking In Manali: A Tryst With The Best Of Himalayan Trails
12. Manikaran Gurudwara – Take A Sulphur Water Bath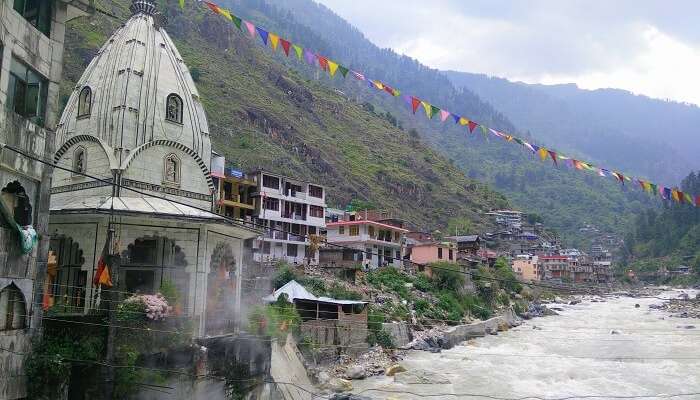 One of the most prominent religious centers in the town of Manali, the Manikaran Sahib is a must-visit for everyone who visits these hills. Located just 45 km away from Kullu, it is easily accessible via a bus or taxi ride from the city center. Other than the tranquilizing aura and peaceful vibes, the highlight of this place are the sulfur hot springs. One can bathe in this healing and soothing water in the designation stone basins and caves here and it'll surely be an experience to remember for a lifetime!
Cost: Taking a sulfur bath here is free of cost.
13. Tibetan Monastery: Pay A Visit For Peace and Pleasure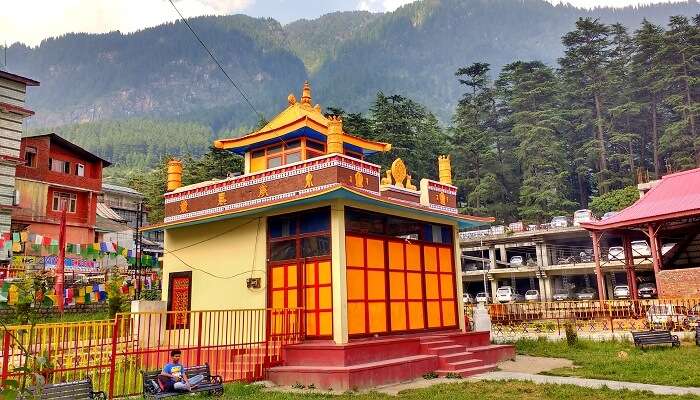 There are two famous monasteries in Manali which attracts tourists in large number. These Tibetan monasteries truly define the Buddhist culture and gives immense peace and pleasure to the visitors. Local people sell various colorful handicrafts and other artistic items right outside these monasteries at very reasonable prices.
Famous for: Tranquil environment, Nearby handicrafts shops
14. Zorbing: For Some Fun and Adventure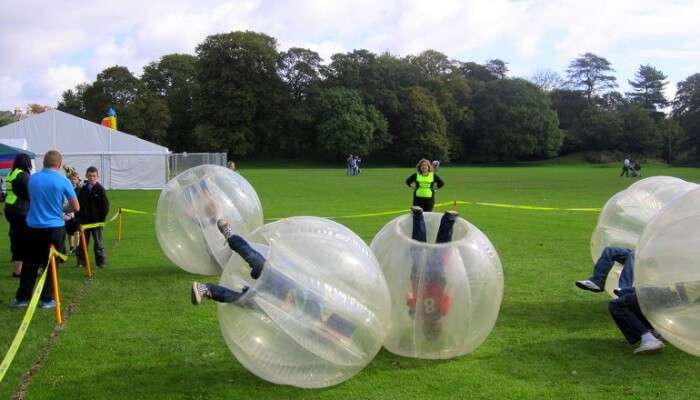 One of the famous adventures to undertake in the hills of Manali is zorbing. It is a great adventure children as well as adults. In zorbing, a person is placed inside an orb and then pushed down the hill. There are various places in Manali where zorbing can be enjoyed but the most famous among all is Solang Valley.
Cost per person: INR 500 approximately (Depends from season to season and place to place)
Suggested Read: 8 Extreme Adventure Sports In Manali That Will Get Your Heart Racing

15. Naggar Castle: For The Love Of Art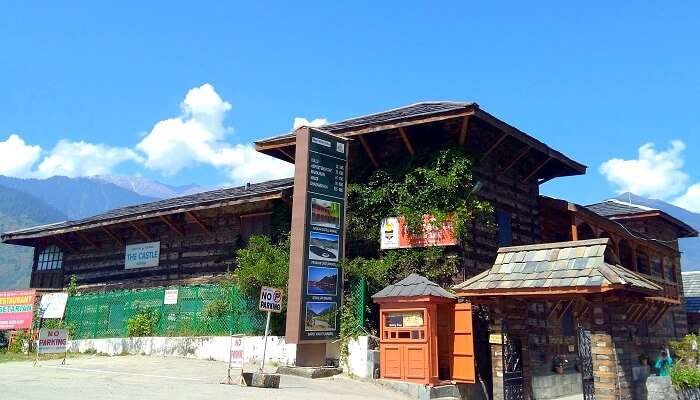 It is a heaven for all the art lovers. This place will please anyone who loves art and paintings. This castle is also a heritage hotel and a great place for someone who loves art and artistic pieces. Located in the Naggar Town, the castle can be visited all seven days of the week from 7 am to 10 pm.
Location: Naggar Castle Road, Naggar Town
16. Bhrigu Lake: Trek To Witness Mesmerizing Landscape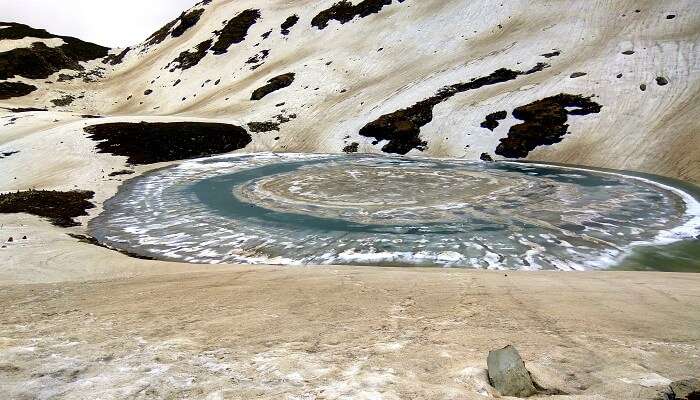 This is one of the most bewitching treks to go for in Manali. Besides being famous for its stunning landscape, Bhrigu Lake has spiritual importance as well. It is said that Rishi Bhrigu used to meditate at this site and also wrote Bhrigu Samhita here. One must definitely visit this place to admire the untouched beauty of nature and to feel tranquility at its best.
Best time for Bhrigu Lake trek: May to October
17. Gauri Shankar Temple: Seek Blessings of Lord Shiva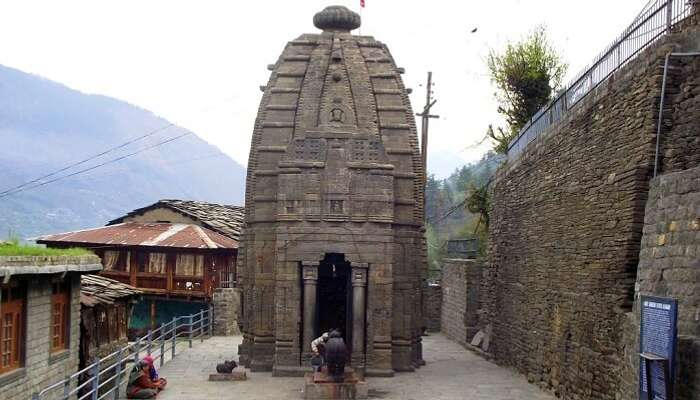 One of the oldest temples in Manali which is around 800 years old is Gauri Shankar Temple. The main deity here is of Lord Shiva and the temple has various religious beliefs. It is also famous for its Shikara style architecture. The temple is situated at the famous Naggar Castle road, so you can cover this temple on your excursion to Naggar Castle.
Timings: 05:00 am to 12:00 pm and 04:00 pm to 09:00 pm
18. Manu Market: Shop Your Heart Out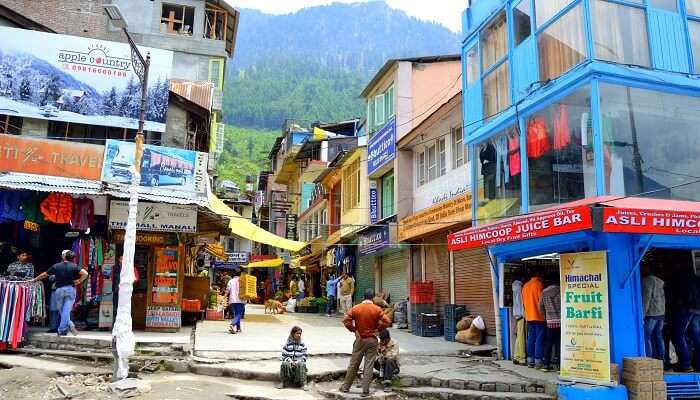 This market is quite popular for shopping among the local people. The small lanes lined up with quirky indian wear and hippie style shops attract a lot of tourists for shopping. Bargaining is possible in this market, so make sure to get the items not on the quoted prices. There are also many small cafes and restaurants in this lane where tourists can grab a munchie after the shopping excursion.
Things to buy: Tibetan jewelry, clothes, books, accessories, handloom products
Suggested Read: 10 Best Cafes In Manali That Offer Impeccable Food And Incredible Views

19: River Rafting: Time To Indulge In Some Thrill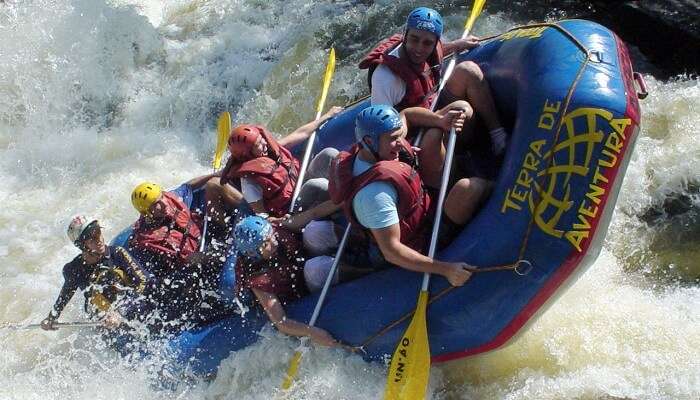 Not just Rishikesh, Manali is equally a good destination for the adventure of river rafting. Beas river is the major spot for river rafting in Manali. Various private companies offer this adventure to tourists with great security and equipments. Rafters also get to witness amazing views of the landscape while enjoying rafting.
Best time for rafting: April to June
20. Skiing at Solang Nullah: Time To Play In The Snow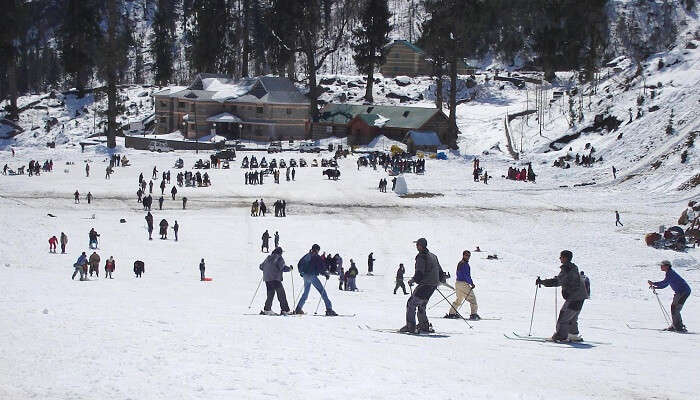 Manali is a paradise for all the adventure lovers. For people who are not so faint-hearted and are keen to enjoy thrilling adventure of skiing, then Solang Nullah is your go to place. With a thick layer of snow, Solang Valley is a great place to enjoy skiing. Security and safe equipments are provided by the tour companies, so you do not have to worry about anything.
Best time for skiing: December to February
Suggested Read: Camping In Manali: A Guide For An Adventurous Experience Beyond The Call Of Mountains!

21. Gulaba Village: To Experience Serenity At Its Best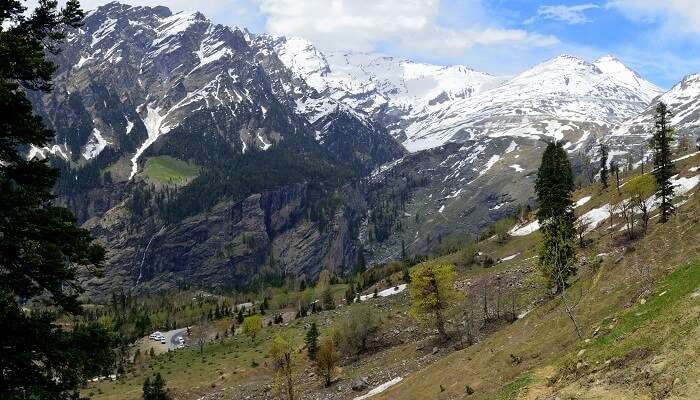 Gulaba Village is an offbeat destination to visit in Manali. This place is not very well known among the tourists hence it is not crowded and remains tranquil and serene. It is a prefect place for someone who is seeking seclusion amidst nature. The lush green valleys with enthralling landscape will give you utmost tranquility.
Best time to visit: December to February
Suggested Read: Top 15 Places To Visit In Manali In December To Take A Break In The Arms Of Nature!

22. Manali Gompa: Admire The Buddhist Architecture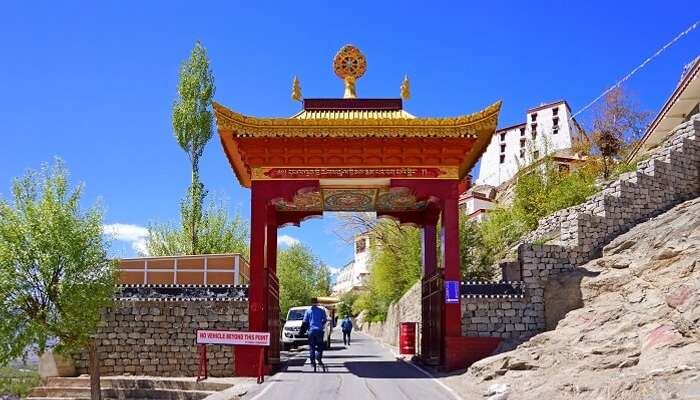 Manali Gompa is a great place to learn about the Buddhist culture. Famous for its wall paintings, architecture and Chortens, this place is a must-visit if you are looking for some religious and spiritual atmosphere. The landscape around this Gompa is also stunning. It is also famous for its pagoda-style architecture.
Timings: 07:00 am to 07:00 pm
Best Time To Visit Manali
Though Manali invites tourists all the year round, however, April to June are ideal months to explore the beautiful destination. Those who wish to enjoy the snow should visit from December to February.
How To Reach Manali
By Air: The nearest airport is at Bhuntar, located approximately 50 kilometres away
By Road: Manali is very well-connected to important tourist destinations like Leh, Shimla, Kullu, Dharamshala and New Delhi by means of a network of state-run buses.
Further Read: 10 Best Hotels in Manali For Honeymoon
We bet you didn't know there were so many things to do in Manali to suit your fancy. Plan your summer escapade to Himachal now and take along this list of exciting and unique activities in Manali so that you don't have to miss out on any experience that this hip hamlet has to offer! And if you are aware of any more things to do here, let us know in the comments below.
Frequently Asked Questions About Things To Do In Manali
Q. What is there to do in Manali at night?

A. Manali is a great place to enjoy thrilling nightlife. From camping under the star-lit sky to dancing in the pubs, Manali has it all. Some of the best things to do in Manali at night include exploring the famous Mall Road, camping at Solang Valley under the star-lit sky, visit clubs like Khyber, Chelsea Club, and Cafe 1947.

Q. Which language is spoken in Manali?

A. The official language of Manali is Hindi while Pahari is the most common language spoken here by the local people.

Q. At what height is Manali located?

A. Manali is located 2050 meters above the sea level.
---
Looking To Book A Holiday Package?
Book memorable holidays on TravelTriangle with 650+ verified travel agents for 65+ domestic and international destinations.
---
People also read:
Things to do during snowfall in Manali Honeymoon trip to Shimla and Manali Restaurants in Manali
Comments
comments