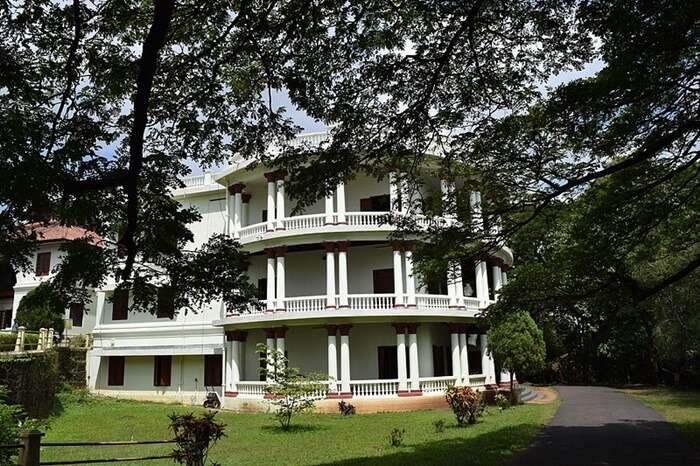 Kerala is a fascinating place. What does it not have? Lush greenery, rolling mountains, rich culture and heritage, and other wonders of nature. The museums in Kerala are a gateway to art, history, science, and culture of South India. Visiting a museum is always better than reading a history book. There is so much to see and explore in real. When you are done exploring the backwaters and tea plantations in Kerala, you can pay a visit to these museums in your free time and titillate your mind with knowledge and facts.
18 Best Museums In Kerala
Do you think museums are boring? Forget boring when you have a list of museums in Kerala where you will definitely have a good time. Keep scrolling down and read along to know more about these stunning museums!
The Napier Museum
Hill Palace Archaeological Museum
Kerala Folklore & Cultural Museum
Science & Technology Museum
Priyadarshini Planetarium, Trivandrum
Arrakkal Museum
Archaeological Museum Thrissur
Bay Island Driftwood Museum
Indo-Portuguese Museum
Keralam Museum
Kerala Museum
Koyikkal Folklore Museum And Numismatics Museum
Krishnapuram Palace
Kuthiramalika Museum
The Teak Museum
Vaidyaratnam Ayurveda Museum
Wayanad Heritage Museum
1. The Napier Museum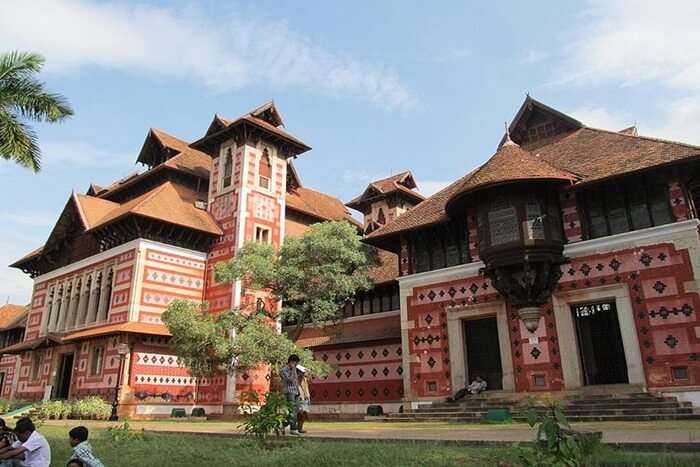 If you are a lover of art and architecture, then you are going to love visiting the Napier Museum which is one of the best museums in Kerala. Built-in the Anglo Saracen architectural style, the gothic roof, and minarets are highly impressive. Admire the bronze idols, stone carvings, ancient ornaments, and artifacts on display. You will also find beautiful artwork and paintings by renowned artists like Nicholas Roerich and Raja Ravi Verma. There are also portraits of the royal family on display. Apart from that, you will also find Rajut, Tanjore, and Mughal Art inside the gallery.
Address: LMS Vellayambalam Road, Near, Museum Junction, Kanaka Nagar, Nanthancodu, Thiruvananthapuram, Kerala 695033
Timings: 10 AM – 5 PM
Must Read: 10 Homely Villas In Thekkady Set Amidst True Nature's Bounty In Kerala
2. Hill Palace Archaeological Museum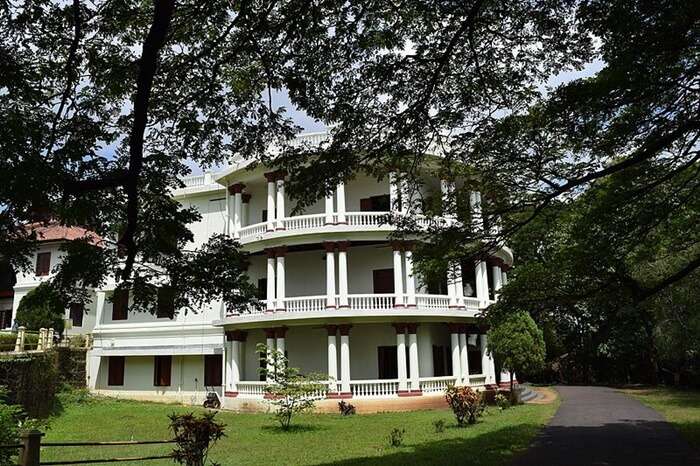 What once used to be the residential palace of Kings of Kochi has now been turned into an Archaeological Museum. Get a sneak peek inside the royal life of kings and go green with jealousy. The museum displays a collection of crowns and ornaments, old sculptures, beautiful paintings, and sartorial collection. During your visit to the museum, you will get to know what coins were used back then or what women used to wear. The Hill Palace was built in the 19th century and is sprawling across 54 acres of land.
Address: Hill Palace Rd, Irumpanam, Thrippunithura, Ernakulam, Kerala 682301
Timings: 9:30am–12:30pm, 2–4:30pm, Monday closed
Suggested Read: 8 Best Hill Resorts In Kerala For An Enthralling Escapade In This Heaven
3. Kerala Folklore & Cultural Museum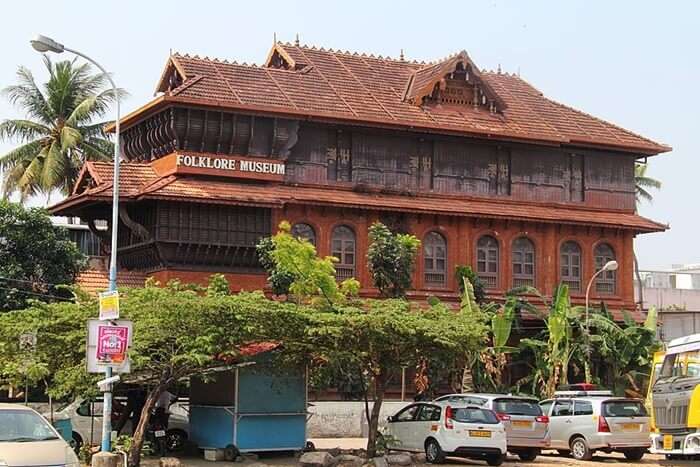 The state of Kerala is rich in culture and heritage. You will find a variety of dance and art forms in God's own country. What better place there is to explore the art and heritage of South India than Kerala Folklore and Cultural Museum? Find unique window frames, handpainted ceilings, folk art puppets, typical music instruments, and samples of architecture inside the museum. If you wish, you can even enjoy watching beautiful dance performances like Bharatnatyam, Kathakali, and Mohiniyattam with live music playing in the background.
Address: Near, 2059C No 26 Pandit Karuppan Road, Thevara Ferry Road, Junction, Kochi, Kerala 682013
Timings: 9 AM – 6 PM
Suggested Read: 4 Days In Kerala: Best Places To Visit And Amazing Things To Do
4. Science & Technology Museum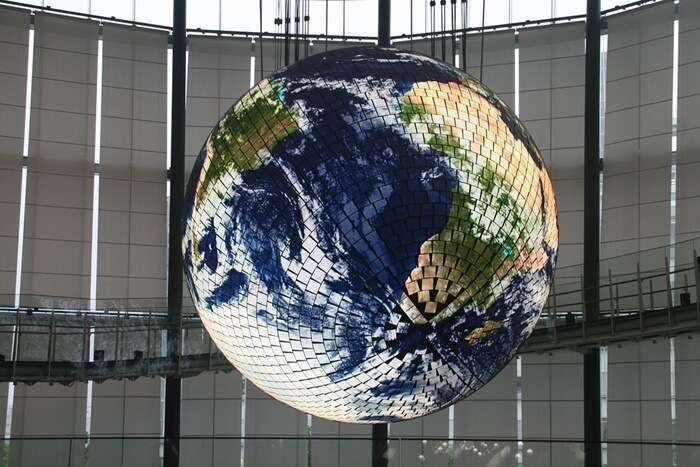 All the nerds in the house, please stand up! If you happen to be in Trivandrum, don't forget to check out the Science & Technology Museum in the state capital. It will refresh your love and penchant for science. Others will also find this place interesting because there is so much to learn in this museum. There are models explaining various disciplines of science. Do not miss the science related shows which are so much fun, especially for kids and school children.
Address: Priyadarshini Planetarium Road, Junction, Near, PMG, Thiruvananthapuram, Kerala 695033
Timings: 10 AM – 5 PM, Monday closed
Suggested Read: Top 11 Soothing Spas In Kerala Where You Can Experience A Rejuvenating Vacation!
5. Priyadarshini Planetarium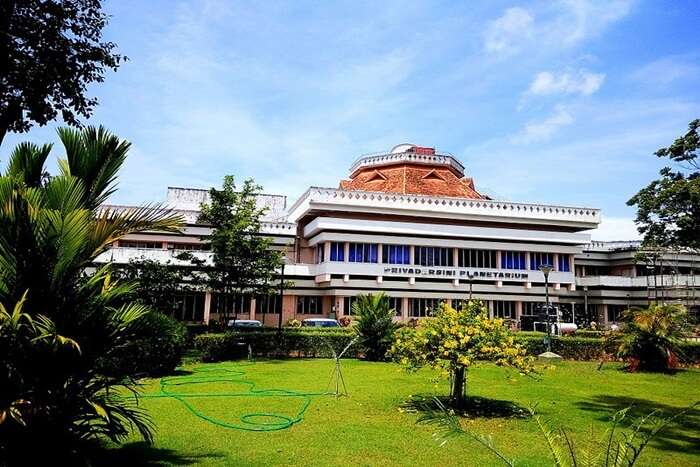 Do you aim to reach the stars? Then, the best possible way is to go to Priyadarshini Planetarium in Trivandrum. You may not actually reach the stars but that's how close you can get to them. Know all about your universe in the most fascinating way. The planetarium is a part of the Science & Technology Museum. Looking back at the sky can be so interesting. You will realize when you make a visit to this museum.
Address: Pmg Junction, Trivandrum, India
Timings: 10 AM – 5 PM
Suggested Read: Top 10 Places To Visit In Kerala During Monsoon For A Mesmerising Trip In 2022
6. Arrakkal Museum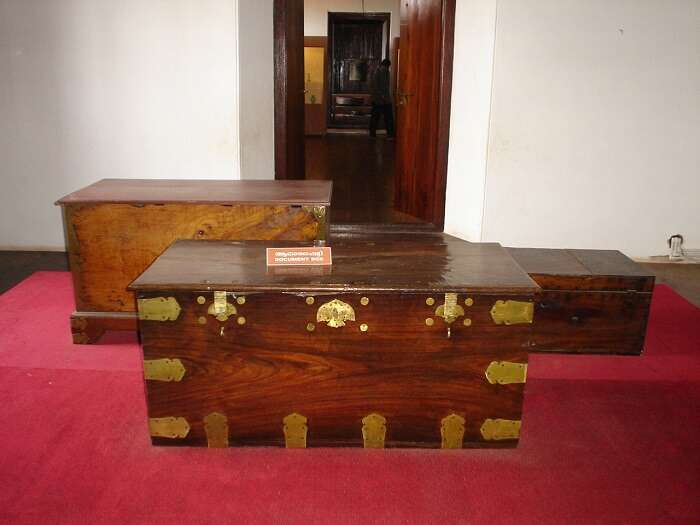 Image Source
Arrakkal Museum is one of the most important museums in Kerala. The museum used to be the house of the only royal Muslim family in Kerala. It gives you a glimpse inside the life of the Arrakkal. You will find clay pots, cots and seats, and lamps used by the family. The royal family sure had a fine taste in all things which you will realize after visiting the museum.
Address: Ayikkara Government Hospital Road, Near District Hospital, Ayikkara, Kannur, Kerala 670013
Timings: 10 AM – 5 PM
7. Archaeological Museum Thrissur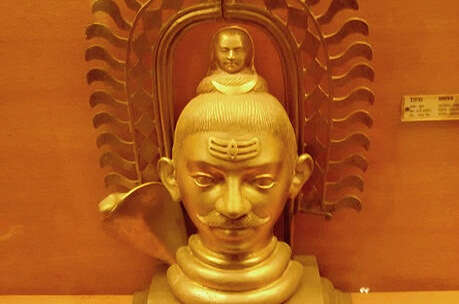 The Archaeological Museum in Thrissur showcases exclusive treasures such as hero stones, ola granthangal, temple models, manuscripts on dry palm leaves, and megaliths. Veera kallu, the famous stones with carvings of figures and weapons from the ancient times are also exhibited in this museum. One can surely plan a visit to this one of the best archaeological museums in Kerala if looking for some rare archaeological masterpieces.   
Address: Udaya Nagar, Chembukkavu, Thrissur
Timings: Tuesday-Sunday: 10:00 AM-5:00 PM
8. Bay Island Driftwood Museum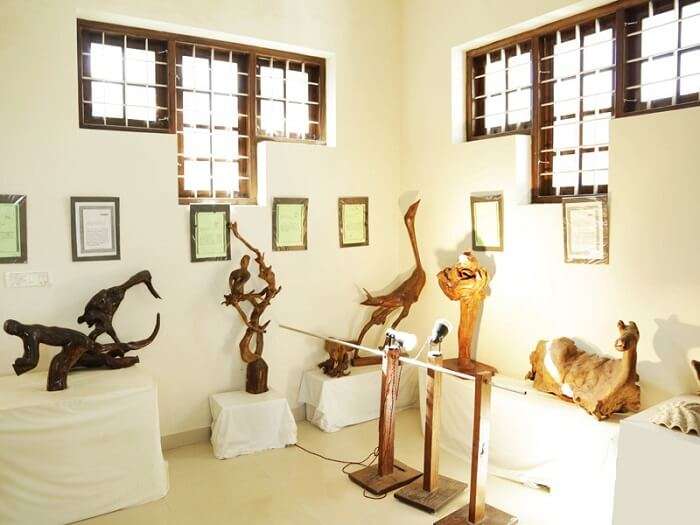 Located in Kumarakom, the Bay Island Driftwood Museum features a vast collection of high-quality masterpieces of eminent artists. The collections here include the rare root sculptures carved out of driftwood that shored after traveling a long distance over the seas, forming art pieces that are awe-inspiring and enticing. This museum in Kottayam should be on your itinerary.
Address: Chakranpadi, Vayitharamattom, Kottayam Kumarakom North.
Timings: Tuesday-Saturday: 10:00 AM-5:00 PM & Sunday 11:30 AM-5:00 PM
9. Ethnological Museum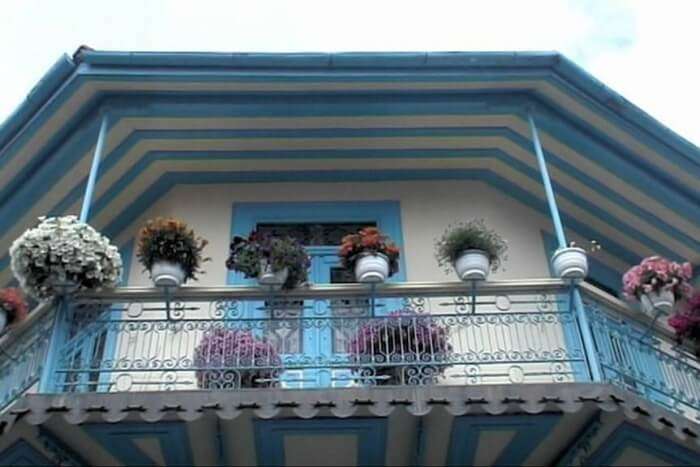 This museum is a part of the Kerala Institute for Research Training and Development Studies of Scheduled Castes and Scheduled Tribes, popularly known as KIRTADS. The ethnological museum houses an enormous collection of tribal artifacts including their vibrant costumes, authentic jewelry, unique utensils and tools, their astounding wood carvings, rare musical instruments, and ceremonial paraphernalia of all the tribes existing in Kerala. 
Address: Golf Link Road, Vrindavan Colony, Kozhikode
Timings: Monday-Saturday: 10:15 AM-5:15 PM 
10. Indo-Portuguese Museum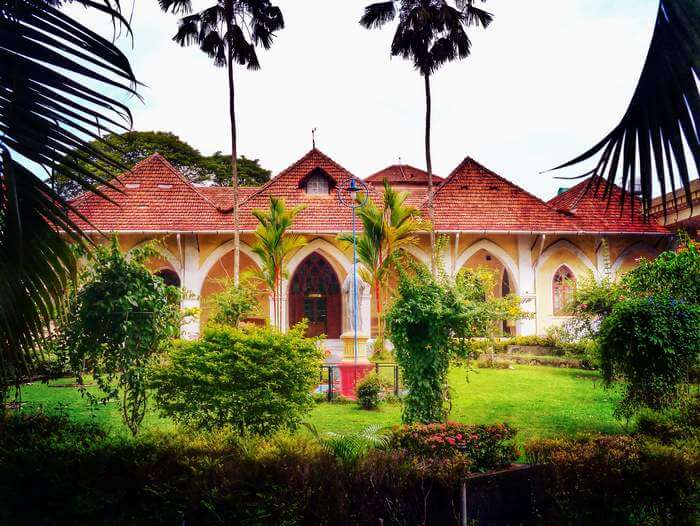 The first Europeans who landed Fort Kochi were Portuguese and their impact on the native culture is quite evident. This Indo-Portuguese Museum exhibits the intermingled inextricably collections of architecture, daily life, religious faith, and other aspects of day-to-day life. This museum is divided into five sections, that's, Altar, Cathedral, Treasure, Civil Life, and Procession. 
Address: Bishop Kureethara Road, Fort Kochi, Ernakulam Kochi
Timings: Tuesday-Sunday: 10:00 AM-1:00 PM & 2:00 PM-5:00PM
11. Keralam Museum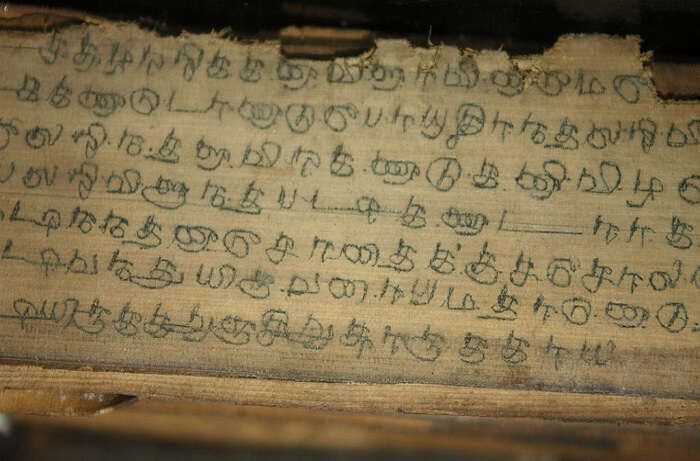 The history of Kerala revolves around numerous myths and legends of both Gods and men. This is one of the best historical museums in Kerala and is a joint effort by Kerala Tourism and the Department of Archaeological to purvey a better understanding of the history and heritage of Kerala in an interactive and exciting way. This museum gives you a chance to plunge in the unknown past of Kerala and understand the life story of this 'God's own land'. 
Address: Park View, Tourism Directorate Compound, Thiruvananthapuram
Timings: Tuesday-Sunday: 10:00 AM-5:00 PM
Suggested Read: Trekking In Kerala 2022: A Short Guide For Beginners To Have An Ultimate Experience!
12. Kerala Museum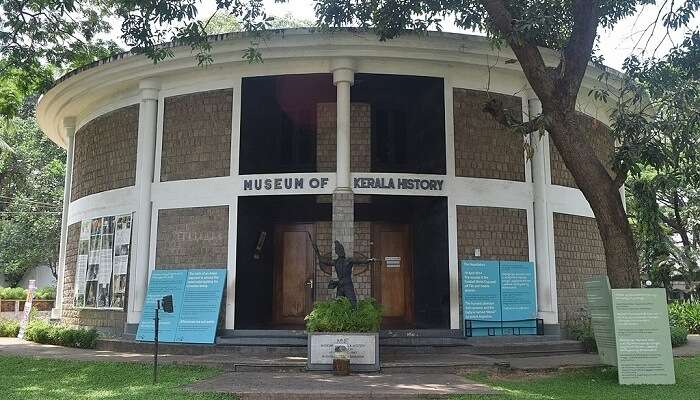 Image Credit: Ambadyanands for Wikimedia Commons
Famed as the Museum of Kerala History, Kerala Museum is located in Edapally, Kochi. Being the oldest art and history museum in Kochi, Kerala Museum attracts a lot of history enthusiasts all round the year. In 1984, R. Madhavan Nayar established this interesting museum that has three galleries. The Dolls Museum, the Museum of Kerala History, and the Gallery of Modern Art are the three galleries that you can explore in the Museum of Kerala History.
Address: Salem – Kochi Hwy, Near Hotel Seagate, Koonamthai, Edappally, Ernakulam, Kerala
Timings: 10 AM – 5 PM
Suggested Read: Monsoon In Kerala: Explore The Coastal Gem Like Never Before In 2022!
13. Koyikkal Folklore Museum And Numismatics Museum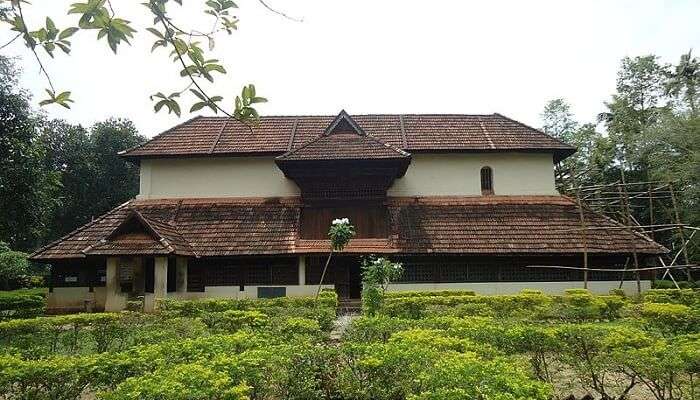 Image Credit: Ranjithsiji for Wikimedia Commons
One of the most popular museums in Kerala, Koyikkal Palace is home to two museums. The Koyikkal Palace was built in the 16th century for Umayamma Rani. Folklore Museum and Numismatics Museum are the two museums located in the palace that lures a lot of travelers that are passionate about music and coins. The Folklore Museum in Koyikkal Palace has a lot of musical instruments and one of these instruments is Chandravalayam. The Folklore Museum is the only place where you can have a look at the Chandravalayam throughout the state. You can visit the Numismatics Museum and witness the old coins and other stuff.
Address: Nedumangadu, Thiruvananthapuram District, Kerala
Timings: 9 AM – 5 PM
Suggested Read: Kerala In November 2022: Places And Events Not To Be Missed Out!
14. Krishnapuram Palace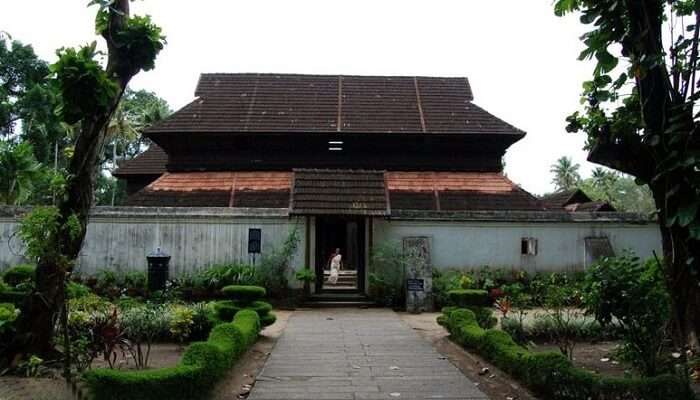 Image Credit: Appusviews for Wikimedia Commons
Situated in the Alappuzha district, Krishnapuram Palace was established in the 18th century. Krishnapuram is a palace built by Anizham Thirunal Marthanda Varma and now it is considered as a museum. This stunning palace is built in the traditional architectural style of Kerala and has dormer windows, a gabled roof, and a narrow corridor. This museum has a collection of brass and stone sculptures, ancient paintings, coins, and inscriptions. You can spot the largest mural painting at this museum called the Gajendra Moksham and other eminent paintings.
Address: Oachira Rd, near Krishnapuram, Kayamkulam, Kerala
Timings: 9:30 Am – 4:30 Pm
Suggested Read: 25 Famous Temples In Kerala That Showcase Its Heritage In 2022!
15. Kuthiramalika Museum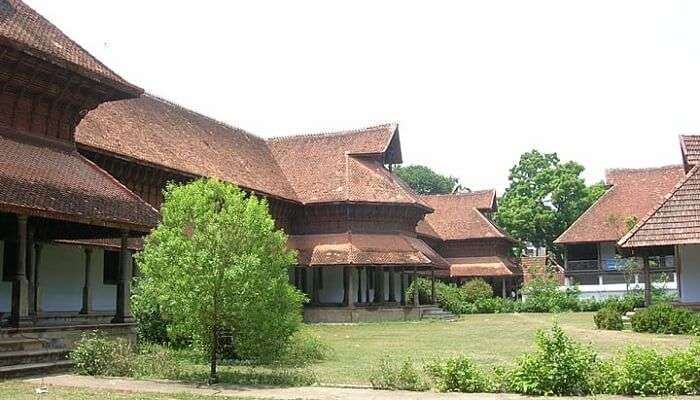 Image Credit: Dinakarr for Wikimedia Commons
Kuthiramalika Museum is another one of the most visited museums in Kerala, India. Located in Thiruvananthapuram, this museum was founded by Swathi Thirunal Rama Varma in 1840. You can marvel at the traditional Kerala style architecture of this museum. Kuthiramalika Museum has overhanging eaves, sloping roofs, pillared verandahs, and courtyards. The wooden ceilings are carved and this marvelous building is built by teakwood, granite, rosewood, and marble.
Address: Thiruvananthapuram, Kerala
Timings: 08:30 Am – 1 Pm, 3 Pm – 5:30 Pm
Suggested Read: Kerala Cuisine: 21 Dishes That Make The State The King Of Culinary Art In 2022
16. The Teak Museum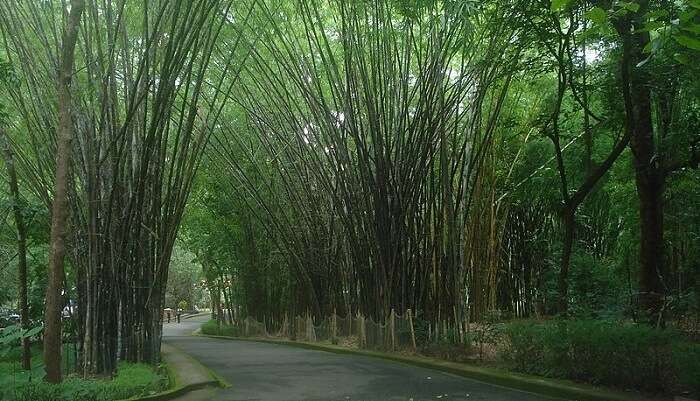 Image Credit: Reji Jacob for Wikimedia Commons
The Teak Museum situated in Kerala is the first teak museum all around the world. The Teak Museum is the most frequented museums in Kerala that deserves a spot on your itinerary. Built-in 1995 and located in Malappuram district of Kerala, the Teak Museum has all the information related to Teak carefully collected and displayed in this two-story building. If you are nature lovers then you must visit this museum and witness the beautiful teak flowers and lush green trees.
Address: SH28, Nilambur, Kerala
Timings: 10 Am – 4.30 Pm, Monday closed
Suggested Read: Best Of Shopping In Kerala In 2022: What To Buy And Where
17. Vaidyaratnam Ayurveda Museum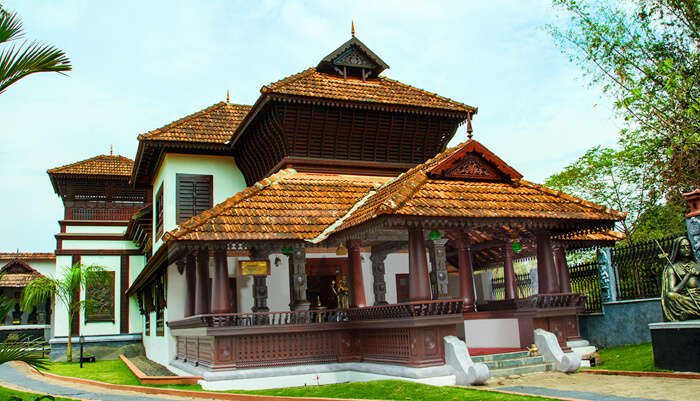 Image Credit: keralatourism.org
Established in 2013, Vaidyaratnam Ayurveda Museum is dedicated to the practice of Ayurveda in Kerala. Located in Thrissur, this Ayurveda museum displays the evolution of Ayurveda from the mythological period to modern times. The development of medicine and its uses and other important topics are covered in the texts stored in this museum. A. P. J. Abdul Kalam inaugurated this museum in 2013 and since then this museum is visited by a lot of travelers and people passionate about Ayurveda.
Address: Thaikkattussery Rd, opp. Vaidyaratnam Post Office, Thaikkattussery, Thrissur, Kerala
Timings: 10 AM – 6 PM
Suggested Read: 12 Enthralling Adventure Sports In Kerala To Challenge Your Adventurous Souls!
18. Wayanad Heritage Museum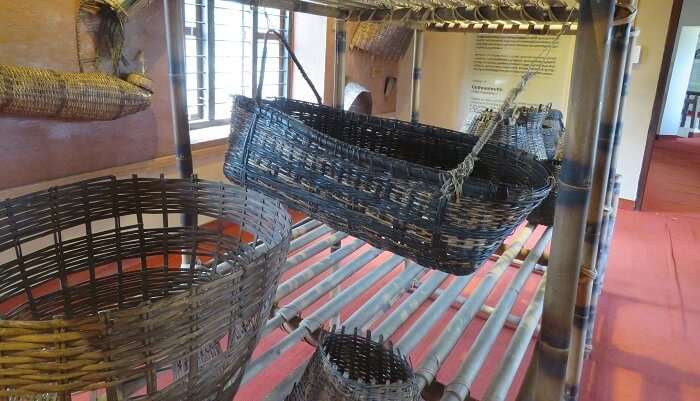 Image Credit: Vinayaraj for Wikimedia Commons
Wayanad Heritage Museum is also called the Ambalavayal Heritage Museum and is located in Ambalavayal in Wayanad district. The Wayanad Heritage Museum is home to various relics and artifacts related to the culture, heritage, and history of Wayanad. You can explore the Veerasmruthi, the Jeevanasmruthi, the Gothrasmruthi, and the Devasmruthi that are the parts of this museum. These sections have a collection of different artifacts from the Neolithic age to the 17th century.
Address: Govt Hospital Road, Ambalavayal, Kerala
Timings: 10 AM – 6 PM
Further Read: Munnar Temperature Dips Below Zero Giving Kerala It's Own Winter Paradise!
So, these were a few of the most famous museums in Kerala that are worth visiting on your holiday in God's own country. There are more things beyond backwaters, tea plantations, and beaches to explore in Kerala. Whenever you plan a trip to Kerala, make sure you put all the famous tourist spots. Have a good time on your holiday!
Disclaimer: TravelTriangle claims no credit for images featured on our blog site unless otherwise noted. All visual content is copyrighted to its respectful owners. We try to link back to original sources whenever possible. If you own rights to any of the images and do not wish them to appear on TravelTriangle, please contact us and they will be promptly removed. We believe in providing proper attribution to the original author, artist or photographer.
Frequently Asked Questions About Museums In Kerala
How many museums are there in Kerala?
Kerala is home to a plethora of museums. There are around 18 museums that you must visit on your vacation.
Which is the first museum in Kerala?
Napier Museum in Thiruvananthapuram was established in 1885 and is the first museum in Kerala.
People Also Read
Museums in Bangalore Museums In Goa Museums In Delhi
---
Looking To Book A Holiday Package?
---