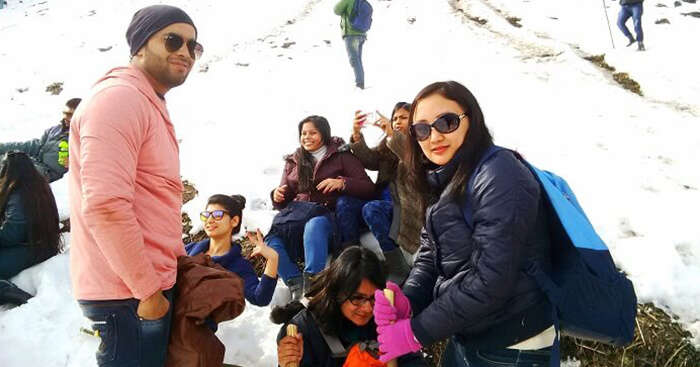 A Digital Marketer by profession and a crazy traveler by passion — Nirmala Salam is driven by a desire to explore new places, foods, peoples and cultures. In her attempts to celebrate New Year's Eve, she signed up for solo trip to Manali, organized by TravelTriangle. From being concerned about safety to making friends for life – Nirmala's, was quite a journey. Take a look.
"I am happy when I travel and I travel to be happy!"
I have always been more of a traveller than a tourist. I am hardly ever concerned about a tour guide, or for that matter, even a travel companion. I had been exploring the itineraries of Manali trekking groups for a long. So, taking a pre-booked Manali solo trip with an unknown group on New Year, was about an adventure in itself!
Manali City Tour
Initially, I had planned to celebrate the New Year with some special members of my family. When that plan did not work out, I decided to do something other than my usual. I signed up for "New year celebration – Manali Hills" (a Manali group trip organized by TravelTriangle), which I recently got to know about from a friend.
The idea of a solo trip to Manali with a bunch of 100+ unknown people was seemingly exciting but laden with doubts. Initially, I was a little insecure about safety but dared to face the challenge.
This Is How My New Year Trip To Manali Changed My Perspective On Group Tour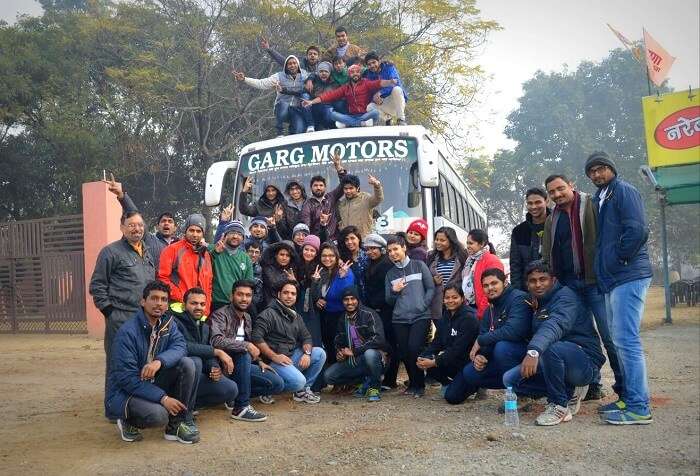 Day 1: First Impressions
My journey started on a bus from Delhi at 7 pm and the ride, soon, became trouble. With the noisy group sitting beside me, I began to complain about the company in my head. But as I got talking to them, I realized how unnecessarily judgmental I had been. The energy and enthusiasm of the young group gradually brought me comfort. Now, this, did, give me something to ponder — Should the first impression always be last?
Manali Vs Dalhousie: Choose Your Winter Or Summer Escape Wisely
---
Himachal Holiday Packages On TravelTriangle
---
Day 2: The joy of company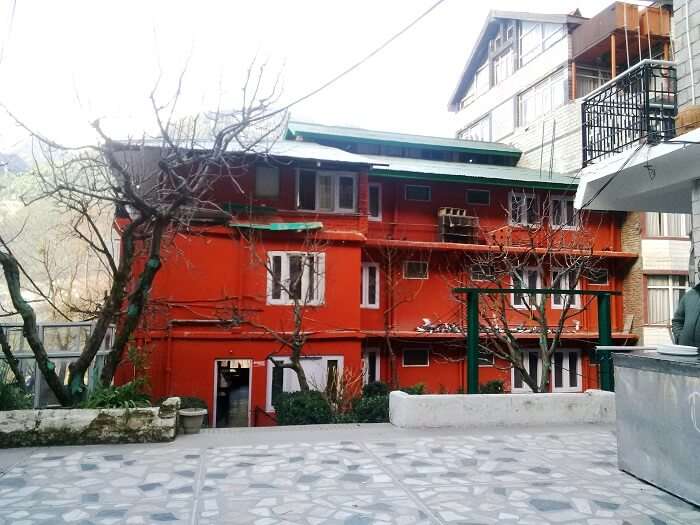 Well, we reached Manali, a little late than scheduled. Excited to settle in my room at Hotel Trishul, I ran into Deepti and Neha – two solo female travellers, and my roommates for the trip. We immediately struck a chord and in no time, they became like a long-lost friend to me.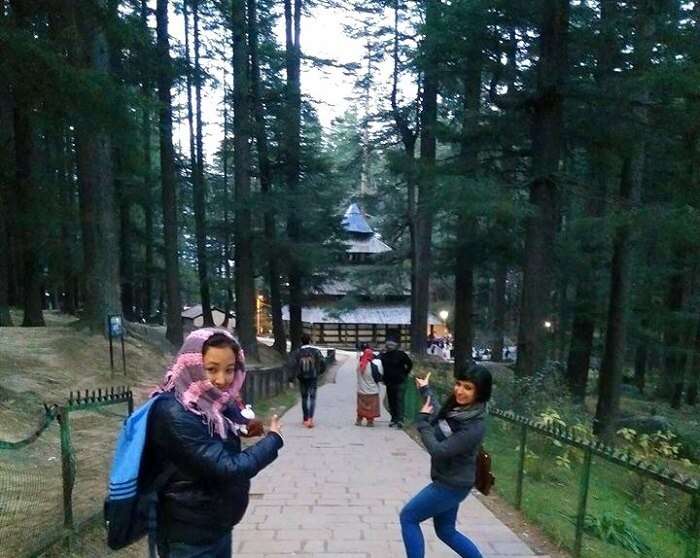 As the day proceeded, we were taken to the mesmerizing Hadimba Temple. Embraced in an array of tall Deodar trees, and with mountains in the backdrop — the temple was quite a spectacle to look at. We roamed around the temple and befriended some other group-mates.
Timings: 8:00 AM to 6:00 PM
Ideal Time to Spend: 1-2 Hours
Entry: Free
Best Time Visit: Throughout the year (Except August, the monsoon month)
Things to Do: Short trek to nearby valleys, Meditation inside the temple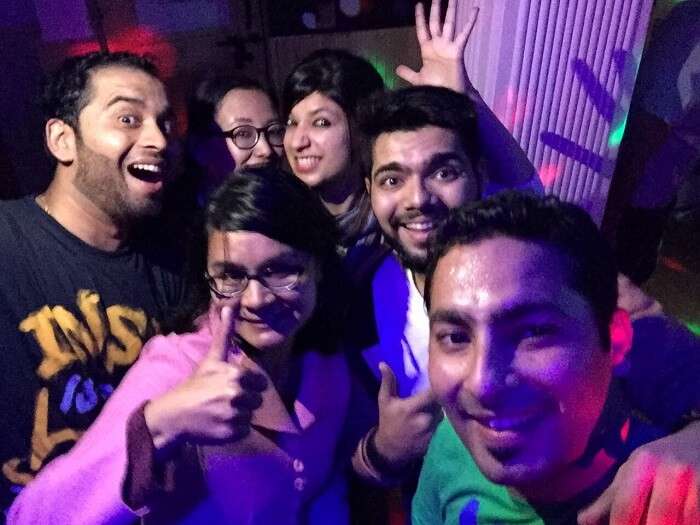 Our soulful visit to the temple found a perfect contrast in the night's revelries. A party scene was set, to mark the beginning of the New Year. The DJ was on, dance was in full swing, and a cake was cut. Everyone was colored in the spirit of joy. With so much energy in the air, the night was a full-on blast.
15 Homestays In Manali You Must Consider Staying In For Your Vacay
Day 3: I wanna build a snowman!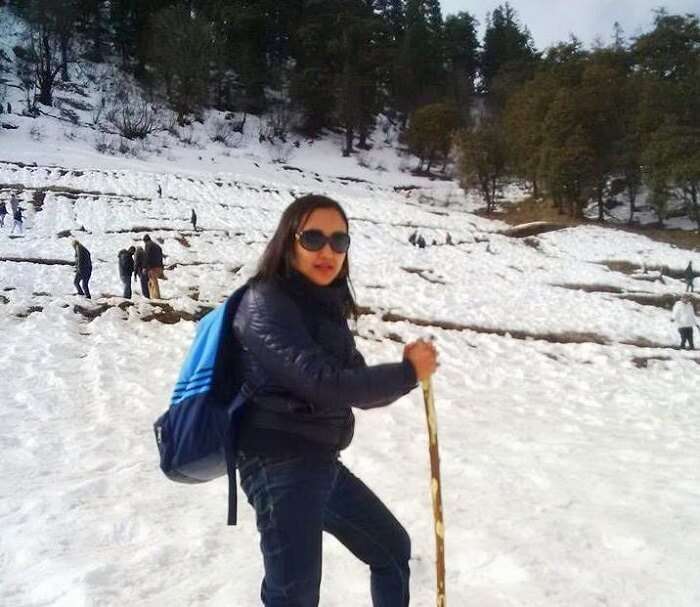 Scheduled for a visit to the Solang Valley during the day, we woke up at around 7 in the morning. The chilly weather was inducing a rush of excitement in me. Though I don't set high expectations from any place that I visit, but playing in the snow and making a snowman were definitely on my wish-list this time.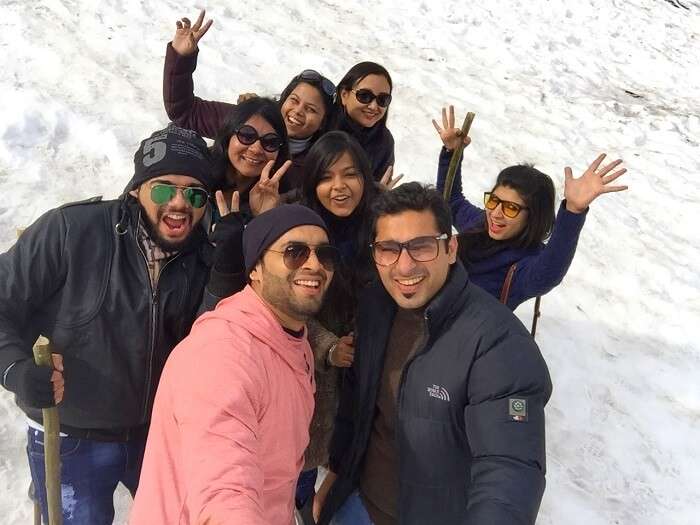 We soon geared up for snow and went for a trek uphill. The trek laid bare different shades of the beauty of the valley. My much-longed desire to build a snowman was finally fulfilled, while we all made merry in the snow. In the evening, we indulged in some shopping at the Mall Road, before calling it a day!
Timings: 9:00 AM to 6:00 PM
Ideal Time to Spend: 3-4 Hours
Entry: Free
Best Time Visit: Throughout the year (Except August, the monsoon month)
Things to Do: Trek to Shiva Temple, Rope-way Ride, Paragliding, Skiing, Zorbing, Playing with snow
Friends On An Adventure Trip To Manali: A Journey Full Of Joy And Thrill
Day 4: And the year begins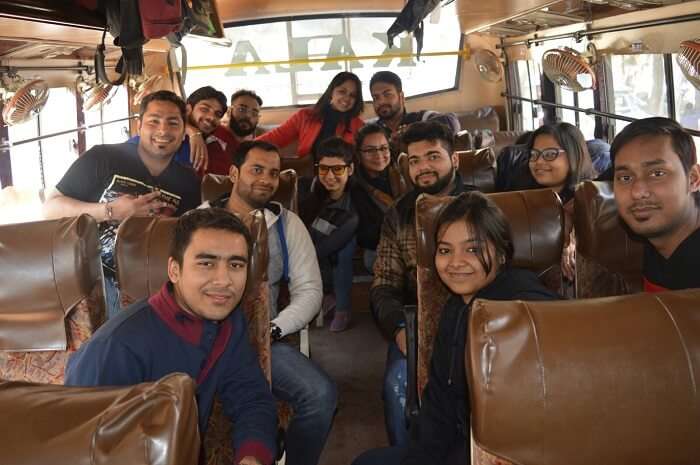 Come the last day of a trip and the memories you made, begin to flock your mind. Our stay at the hotel had come to an end, and I bid goodbye to the room where I had immense fun with my crazy roomies.
On the way back, we visited the Gurudwara Manikaran Sahib. The hot water spring in the Gurudwara refreshed my senses and the guru ka langar offered a perfect parting treat. Stuffed with langar, I took my leave from Manali and began the home-bound journey with some new-found friends.
The best part of traveling solo, is that you do not return solo. Some fond memories, friends, souvenirs and experiences; somehow, tag along.
High Points: My much-awaited trek in the snow and the crazy DJ night.
Low Point: The bus journey throughout the trip was very uncomfortable. Moreover, I think I missed out on visiting Old Manali. But I believe, it is good to miss something every time you travel. That makes you come back.
Know All About Trekking in Manali
Tips for future travelers:
Travel light for group or solo trips
Check weather conditions before you finally leave for Manali
Analyse the flow of tourists and traffic status before you plan your trip
Read hotel reviews when you plan with a group
37 Awesome Things to Do in Manali
Witness the heaven-like beauty of a snow-clad Manali on your solo or group trip. This is one of the most loved destinations and brings adventurous sojourn. Escape from the hustle of daily life and  book your trip to Manali through TravelTriangle.
For our editorial codes of conduct and copyright disclaimer, please click here.
Frequently Asked Questions About Solo Trip to Manali
How many days are enough to visit Manali?
You can experience the best in Manali in 3-4 days trip. However, if you want to escape the hustle bustle of life and relax for few days you can have a 5 days trip to Manali and cover the nearby location as well.
What are the best things to buy?
Manali Mall Road brings a lot for shopaholics like me. I loved the sight of so much to explore right from shoes, bags, clothes etc. However, if you want to carry something for your loved ones from this hill station, you can pick from some wooden items, handicraft and souvenirs.
How much does <strong>Manali solo trip packages</strong> cost?
The price of your Manali tour depends on the duration of your trip. The average price of a 4 days trip to Manali would cost between INR 18,000 to INR 22,000, which includes leisure stays, local transfers, sightseeing, meals, etc.
What is the best time to visit Manali?
Manali is an amazing destination that can be visited throughout the year. In summer it serves to be a refreshing break for holidayers, whereas winters of the region invites adventure freaks and snow lovers from across the world.
---
People Also Read: