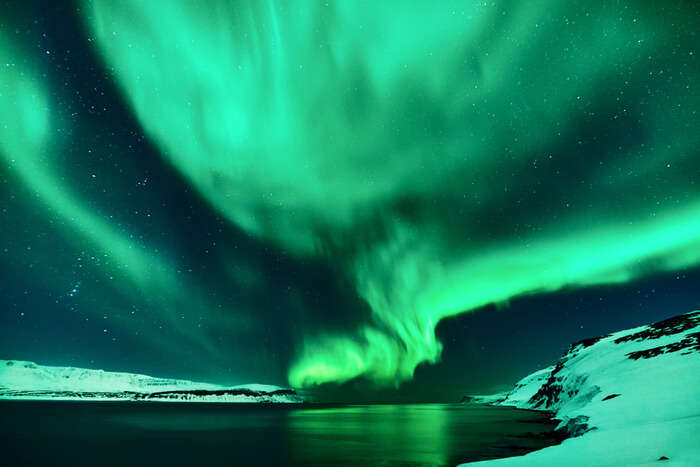 Norway in February is a spectacular place as the winter season dawns and turn it into a snow-laden paradise. Because of the geographical phenomenon of the North Atlantic Drift, the country has a relatively mild climate for a country far north. Moreover, Norway is called the land of the midnight sun because of the twenty-four hours daylight beginning from the middle of may to the end of July during which the sun shines continuously and does not set. On the other hand, there are long winter nights from the end of November to the end of January. It is a fantastic time for it is during this duration that the beautiful northern lights or aurora borealis can be seen.
For the enthusiastic travelers, Norway should be on every traveler's bucket list. Planning a travel to Norway in February is an ideal time since its flora and fauna along with the beautiful landscape are pleasant to the senses of the solitary traveler who wishes to enjoy nature quietly. The area has a rich amount of vegetation and wide species of animal life, the place is hence again a favorite of nature photographers.
Weather In Norway In February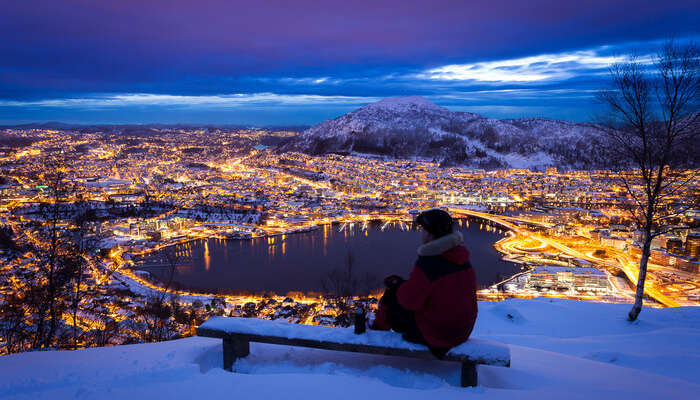 Norway weather in February is an ideal time to watch Northern lights which makes this month a good time to travel the country. With only 3 hours of sunshine in Oslo, the average Norway temperature in February can go as low as -2 degrees Celsius. Be prepared to receive rainfall during this month along with snowfall. If you want to enjoy snow in Norway in February, you are in for a treat. The place is laden with thick snow which is ideal for activities like skiing, snowboarding, and sleddog race. The weather in North of Oslo is much harsh than Oslo.
Must Read: Want To Visit Norway In Winter? This 2019 Guide Will Help You Plan Your Trip Well
---
Europe Holiday Packages On TravelTriangle
Explore the most beautiful places to visit in Europe, from Paris to the Venice canals and from the Greek islands to the Swiss alps. Book customized packages by expert agents on TravelTriangle. Inclusive of airport transfers, cab, resort, sightseeing and meals. Best holiday experience Guaranteed. Book Now
---
Places To Visit In Norway In February
Following is a list of places telling you all that there is to know about Norway in February, and why you should book those plane tickets as soon as possible.
1. Tromso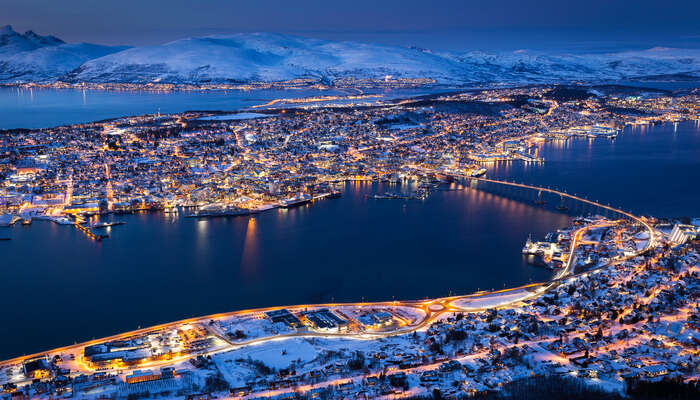 The northern lights are a true wonder of nature. Tromso boasts a great view of the northern lights which light up the sky sometimes. So get your cameras ready and enjoy this truly life-changing experiences. Norway, with its snow and beautiful snow-capped mountains, has truly a lot to offer. The best places to visit in Norway in winter are those which offer you a splendid view of the romantic starlit skies, the northern lights beauty, and various snow sports. This place can be distinguished from the other by the centuries-old wooden houses providing a retro feel.
2. Trondheim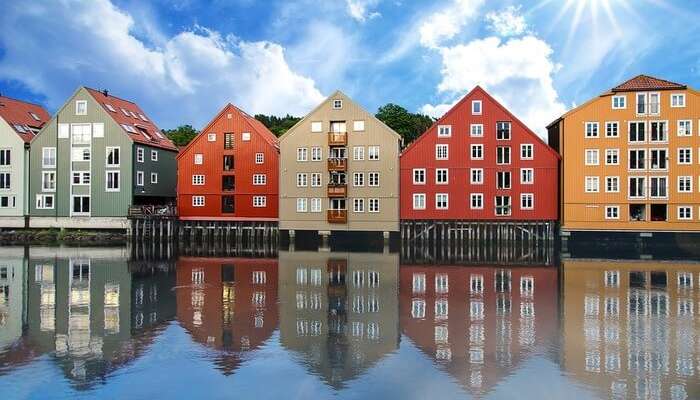 Trondheim and its classical Nidaros capital are must for everyone. It is known for its gothic beauty. It if you are planning a date for the loved one in your life, this the place you can take them and make them feel out of this world. You can visit the Archbishop's Palace Museum, if you are a fan of the sculpture, this museum is the right place for you. Ringve Museum is a place rich in music, if you and your loved one would mind, a musical night, pay this amazing a visit.
Suggested Read: 10 Best Norway Restaurants To Try All Delicacies On Your Next European Vacation!
3. Sognefjord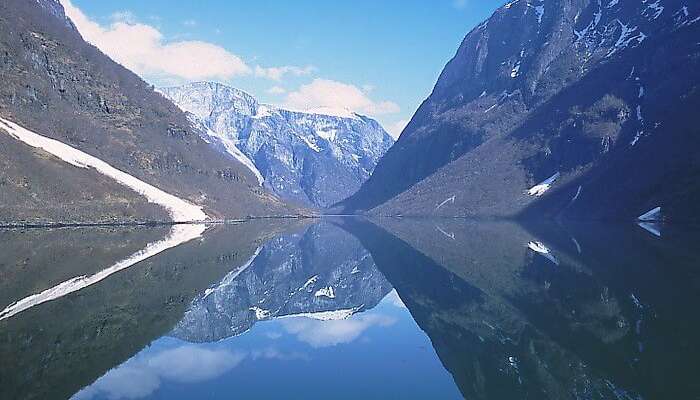 Sognefjord is nicknamed as the King of Fjords. It is another reason why tourists mainly come to Norway. Kayaking is the thing to do when in Sognefjord. For those looking for a relaxing time, they can always stay at the pier. The view is worth everything. This place is considered one of the most beautiful places in the world. People who visited this place always recommended this place for a peaceful and pleasant time.
Suggested Read: 10 Things That Turn Norway Honeymoon Into A Dreamy Beginning For Any Couple
4. Alta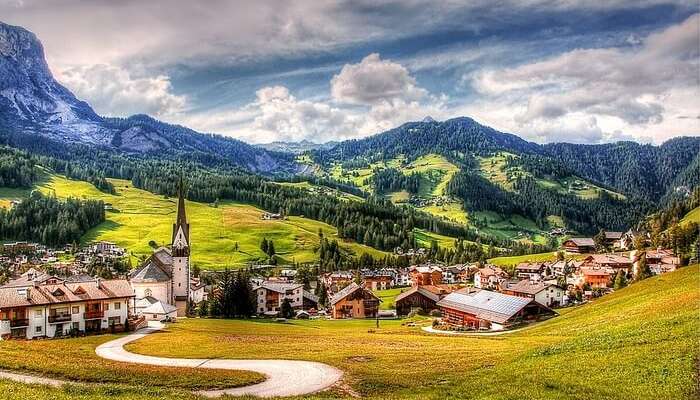 Alta and its waterfalls are beautiful and picturesque. Alta is another perfect spot for sports activities like Dog Sledding. If you are interested in prehistoric rock carving, this can be the exact place for you. Imagine sleeping the night in a snow hotel with all the amenities of a 5 start, under the open sky and the bed of snow, if imagining this, for you, seemed like a dream come true, Alta is the most recommended place for the adventurer in you.
Suggested Read: 12 Beaches in Norway Where You Can Spend A Tranquil Evening
5. Roros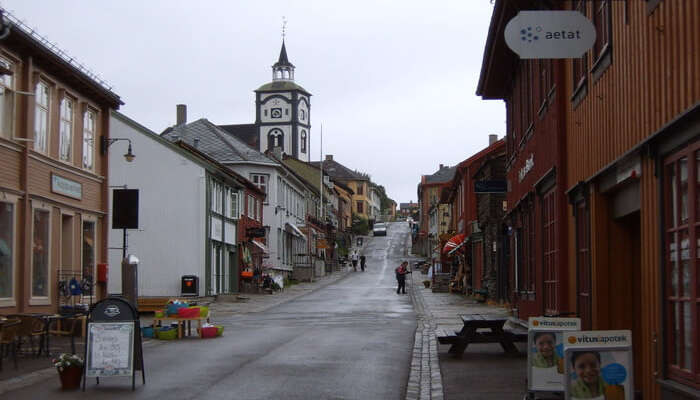 Roros is a beautiful town with its oldest wooden houses. This place is perfect for a stroll down the UNESCO heritage sites and visiting the museum and the local church. Here, you can go on snowmobile trip guided by experienced people and experience all the snow you can in a lifetime, you can also witness the beauty of the lake Femunden, which is a famous spot for tourists all over the world.
6. Sorrisniva Igloo Hotel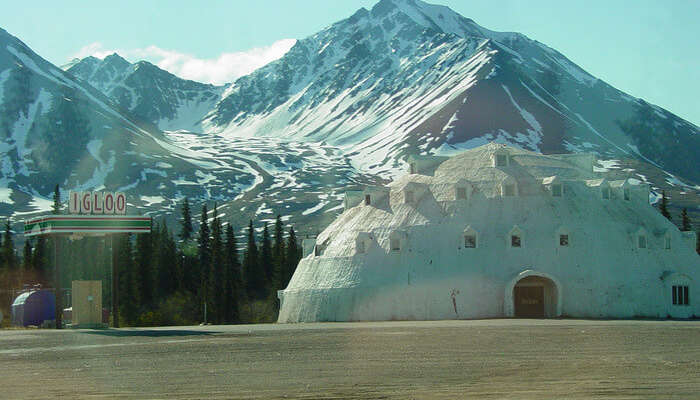 The is another beautiful place. This place opens each year before Christmas. Everything, from the doors to even your beds is made entirely of ice. The hotel stays open until the everything melts entirely. The carvings and the splendid interior decorations should be another reason why you should stay here. This is once in a lifetime opportunity. Why not make the most of it. Other sports like Snowshoeing, skiing and ice fishing are also popular. Overall Norway is just the perfect place for anyone who is a thorough wanderlust soul and who has a touch of adventure in his soul. This place is perfect for all kinds of people.
Suggested Read: Villas in Norway: 9 Top Luxury Accommodation In This Unique Scandinavian Country
7. Lofoten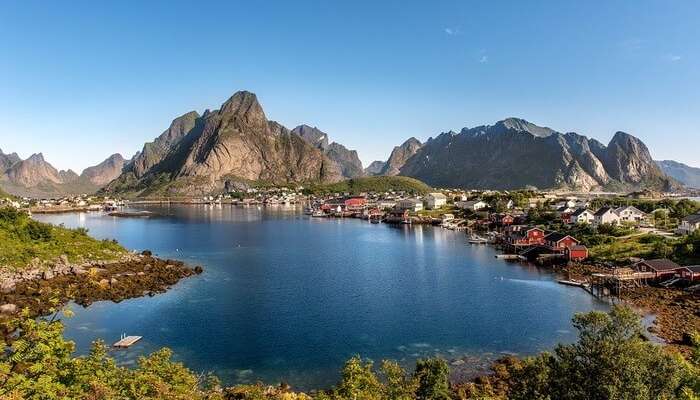 Visiting Norway in February and even after that is the best time for this holiday which has so much to offer you. In fact, this is the time when people make the most visits to this beautiful place. Thus, we see that Norway is heaven on earth. With so much of beauty, an adventure that this place has hidden in its land, Norway has to be on every bucket list. Visiting Norway in February and heading towards Lofoten is the best gift that you can give to yourself and your loved ones. The best thing about Norway is that it has something to offer every kind of traveler.
Suggested Read: 13 Best Honeymoon Destinations In February 2019 Across The World
What To Wear In Norway In February 2019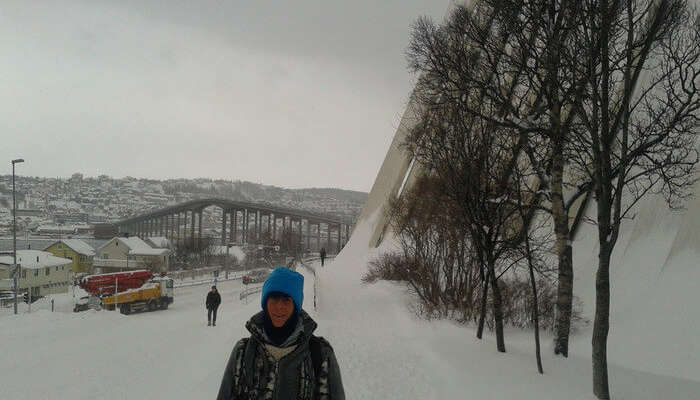 Keeping this in mind, one needs to give a thought about clothing for Norway in February a very good consideration. Polyester jackets are recommended as they protect you from the wind and in any case of unforeseen rainfall, they are the best solution. Moreover, ear muffler and caps are strongly advised. Coats, gloves, headwear and a pair of eye protectors like sunglasses should be there at all times.
Further Read: Shopping in Norway: Head To These 12 Places To Satiate The Shopaholic In You!
If you're visiting Norway in February, you've got a lot to explore. Norway in winter darkness is hauntingly beautiful. This is one important factor while you are making your pros and cons list while considering Norway as your holiday escape. The limited daylight hours in Norway in February may seem like an obstacle, but it is actually a blessing in disguise. Less daylight means more stars. This is what the main attraction is all about. Norway skies are lovely for a quiet night of stargazing and admiring the northern lights.
Frequently Asked Questions About Norway In February
Q. When can you see the Northern Lights in Norway?
A. The Northern Lights in Norway can be best viewed between the months of October and March.
Looking To Book An International Holiday?
Book memorable holidays on TravelTriangle with 650+ verified travel agents for 65+ domestic and international destinations.
---
Comments
comments