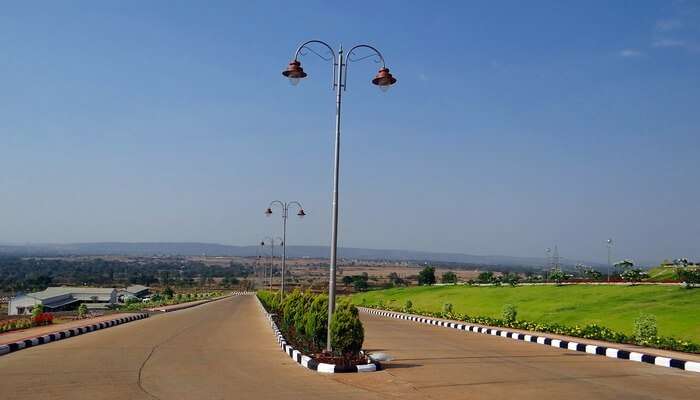 Cover Image Credit: Needpix
Belgaum is a much-loved place in the northern part of Karnataka. It has 3 other names by which it is famous – Belagavi, Venugrama and Bamboo Village. The location of this small town is in the foothills of Western Ghats. It has a desirably cool environment, most parts of the year. The land is home to dense greenery, enchanting waterfalls and enigmatic mountains. Drop that plan of being a couch potato the coming weekend and head to this lustrous village. You will definitely have a wonderful time while visiting with your friends and family!
11 Best Places Near Belgaum
Here is a list of the best 10 places near Belgaum that will bring you into the vacay mood and get planning:
1. Belgaum Fort
2. Surla Falls
3. Kittur Fort and Palace
4. Gokak Falls
5. Saundatti
6. Godchinamalaki Falls
7. St. Mary's Church
8. Rakaskop
9. Kamala Narayana Temple
10. Dudhsagar Falls
11. Chikale And Parwad
1. Belgaum Fort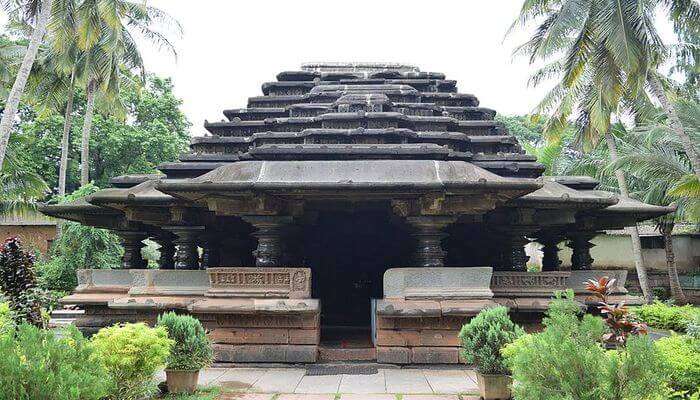 Originally built by the Ratta Dynasty who ruled Belgaum, Belgaum Fort deserves to be at the topmost must-see list when in this town. The old, ruined structure immediately transports a visitor into the era of the kings. Renovated several times by different rulers, the fort is now a conglomeration of Jain, Hindu and Muslim architectural styles. At the entrance of the fort, there are shrines dedicated to Maa Durga and her son Lord Ganapati. Also inside the fort are 2 Jain temples- Kamal Basadi and Chikki Basadi and masjids- Jamia Masjid and Safa Masjid.
Interestingly, this is also the fort where Mahatma Gandhi was held as a prisoner during the Freedom Movement of India. There is also a Ramakrishna Mission Ashram inside the fort. It was built after Swami Vivekanand stayed here for 9 days. The ashram offers a blissful and solitude time.
Visiting Times – Everyday- 8 AM to 6:30 PM
Entry Fees – Rs. 25
Nearby Attractions – Fort Lake
Must Read: 14 Mystical Places To Visit In Badami, Karnataka That Need Your Attention In 2022
2. Surla Falls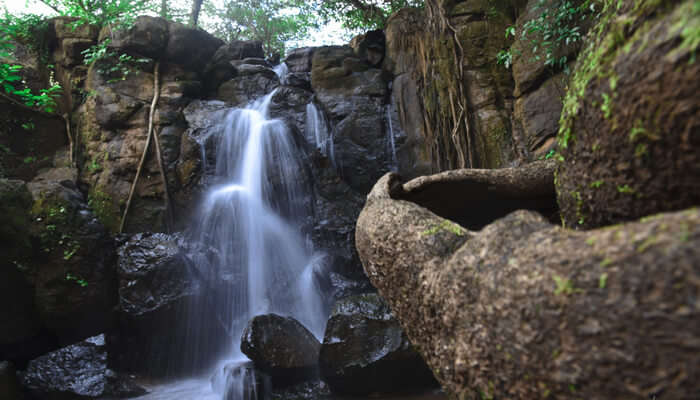 Get ready for a jaw dropping site of a waterfall at the Surla Falls. The fall descends into an impressive depth of around 300 feet. The luscious greenery of the Western Ghats adds to the magnetic charm of the waterfall. It is also fondly called as the Venezuela of Karnataka. And Surla Falls is not just famous for its downward gushing water and green beauty but also for trekking.
One of the most famous treks in Karnataka, it starts from Kalsa and ends at Surla Valley beyond the waterfall. Trekkers get to navigate their way on the rocky terrain of Kalsa stream and cross the Kalsa waterfall, which is equally enigmatic like Surla.
Distance from Belgaum: 32 km
Suggested Read: 21 Historical Places In Karnataka Every History Buff Should Visit In 2022
3. Kittur Fort and Palace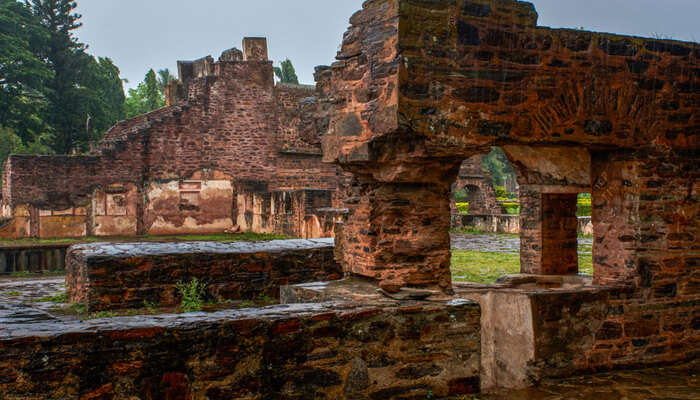 Are you aware about the history of queen Chennamma? Get a delightful insight about the brave queen and her exploits here at Kittur Fort and Palace. The fort includes Kittur palace – the living place of the queen, archaeological museum featuring weapons, idols, relics from the palace, inscriptions, etc. and temples dedicated to Maruti, Kalmeshwara, Dyamavva and Basavanna. It is a must visit place for history lovers.
Location: Kittur Fort Rd, Kittur, Karnataka 591115Distance from Belgaum: 50 km
Suggested Read: 7 Major Airports In Karnataka For A Safe & Joyful Trip In The Air
4. Gokak Falls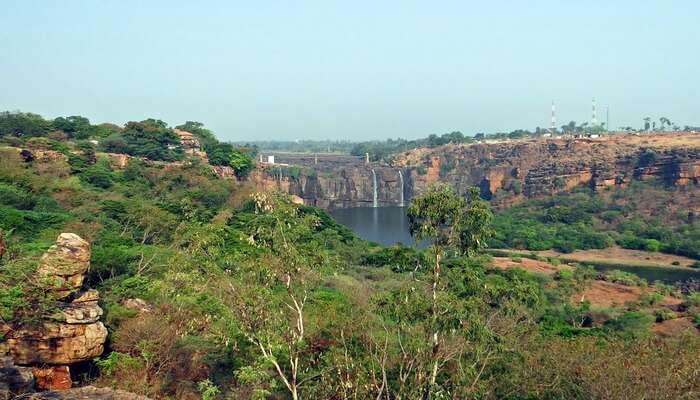 Falling from a height of 170 feet, this beautiful waterfall is what has made Belgaum attract a lot of tourists. Gokak Falls is famous because of its wideness that reminds one of the Niagara Falls. The river that flows in it is Ghataprabha which has a reddish brown colour that further adds to its uniqueness. Surrounding the fall are striking Goki trees, from whom the Falls gets its name – Gokak.
Location: KonuurDistance from Belgaum: 60 km
Suggested Read: 10 Awesome Places To Visit Near Coorg On Your Next Holiday To Karnataka
5. Saundatti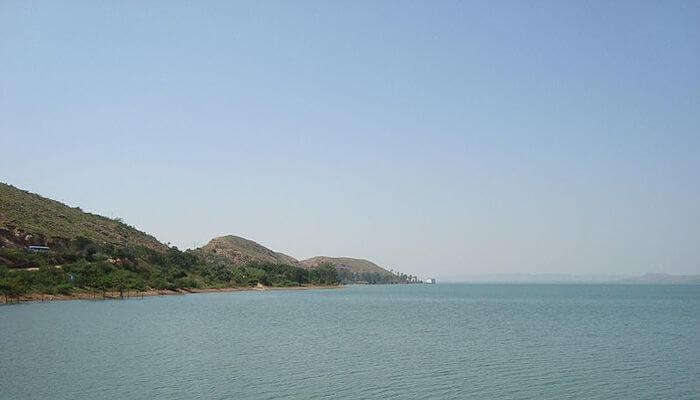 If you like temple hopping, Saundatti is the place for you. This old town is situated on the banks of River Malaprabha. The town has a 1,000 year old history related to the Ratta Dynasty, who ruled Belgaum during 875-1250 CE. The place is flooded with temples and religious sites each with a fascinating story to tell. One of the must visit attractions of the town is the Yellamma Temple and Saundatti Fort.
Distance from Belgaum: 78 km
Attractions – Yellamma Temple, Puradeshwara Temple, Ankeshwara Temple, Saundatti Fort, Renuka Sagara, Naviltirtha and Hooli
Suggested Read: 7 Things To Do In Tumkur That Are Worth Taking A Trip To Karnataka
6. Godchinamalaki Falls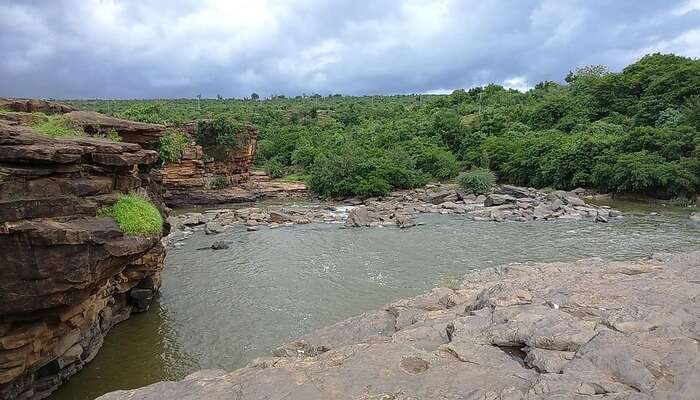 Godchinamalaki Falls is another mesmerising waterfall in Belgaum that propels travellers to visit it while on a trip to the town. It is formed by river Markhandeya and is therefore also called as Markandeya Falls. This waterfall drops from a height of 50 feet. It falls soothingly by gushing through many steps. Like all the falls in Belgaum, this one too is enveloped by mystifying greenery. Visitors can either reach the falls through a vehicle or trek to the place. And it is situated close to many attractions of Belgaum, including Gokak Falls and Belgaum Fort.
Location: Karnataka 591107Distance from Belgaum: 40 km
Nearby Attractions – Belgaum fort, Gokak Falls, Kittur Fort and Palace, St. Mary's Church and Kapileshwara Temple
Suggested Read: Shopping In Karnataka: Pamper Yourself And Shop At These 10 Spots In The State!
7. St. Mary's Church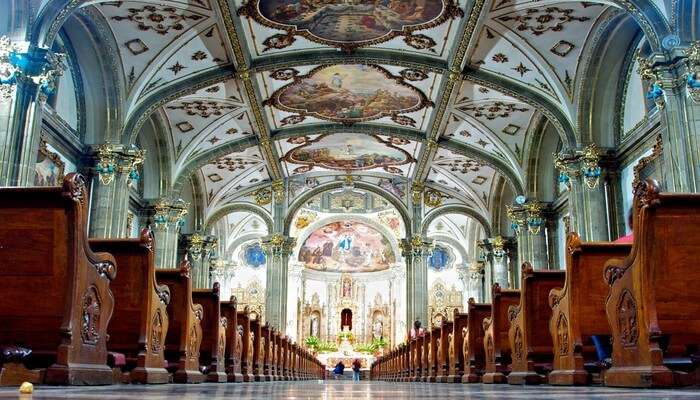 St. Mary's Church in Belgaum has an impressive and unique architecture. It is carved using pink stones from the Gokak trees along with Alnavar Teak and Dandelt Mortar. The structure boasts attractive arches, majestic pillars and gabled canopy roof. Not just the exterior look, but the interior of the church is also a sight to behold. Its walls feature drawings from the Bible and Belgian windows with stained glass.
When the sun rays hit the glass windows, the scenario inside the church is almost surreal. The altar is made from teak and marble and has a stained-glass collage tower behind. The collage has 12 striking frames depicting the life of Lord Jesus right, from his birth till his resurrection.
Location: Hirekodi, Camp, Belgaum, Karnataka 590009
Suggested Read: 9 Museums In Karnataka: Top Creative Spots With A Rich Heritage
8. Rakaskop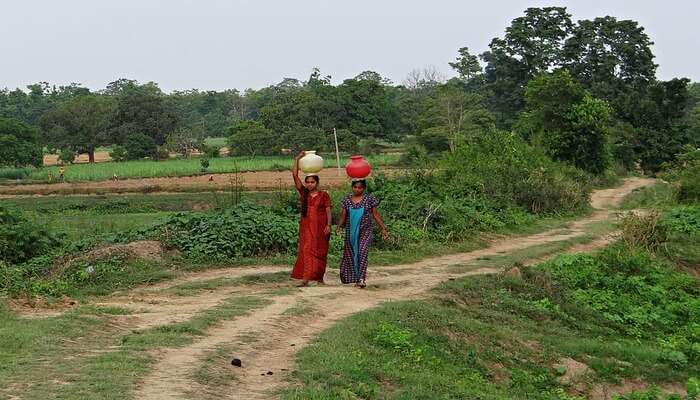 Rakaskop is the village of Rakshasa! No, there are no living Rakshas to be found here. Rakaskop is a small town which has a cave on a hilltop that is the main attraction of this place. The cave is shaped like a human figure in a sitting position. This cave is believed to be evidence that a Rakshasa once lived here. Another attraction of the place is the scenic river Markandeya flowing nearby.
Distance from Belgaum: 16 km
Suggested Read: 10 Haunted Places In Karnataka: Are You Ready To Challenge Your Soul?
9. Kamala Narayana Temple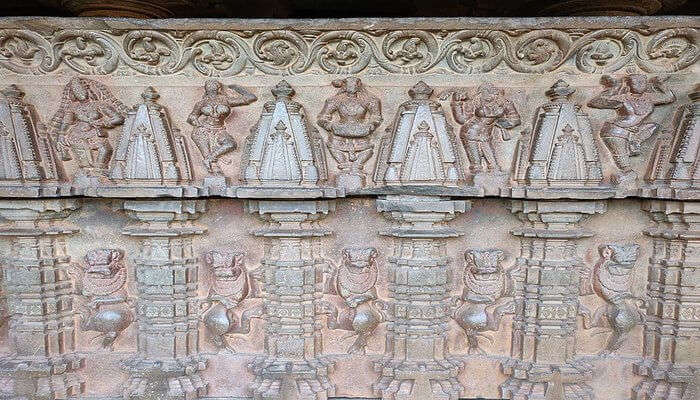 This astoundingly beautiful temple was built in the 12th century by Kadamaba dynasty queen, Kamala Devi. This temple is located in Degaon and has 2 shrines – one has the idol of Lord Vishnu and the other of goddess Lakshmi seated on Lord Vishnu's lap. There is also a shrine having statue of queen Kamaladevi with her attendants. The pillars and walls of the entire structure are bedecked with designs from ancient Indian. So you have roaring lions, lotuses, dancing women, inscriptions, etc. all over the temple.
Distance from Belgaum: 5 km
Suggested Read: 25 Stunning Places To Visit In Summer In Karnataka For A Relaxing Retreat In 2022
10. Dudhsagar Falls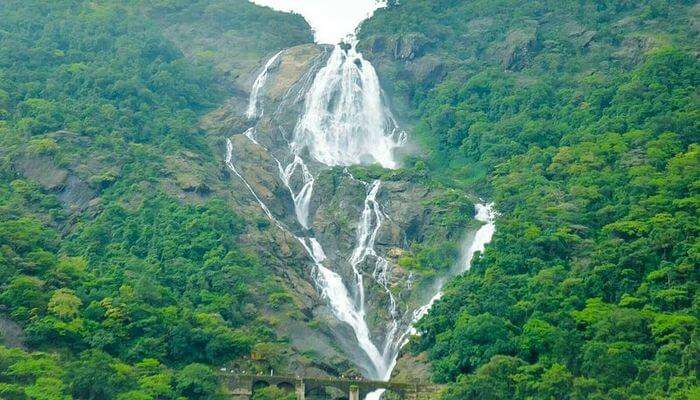 When you are in Belgaum, you just cannot have enough of waterfalls. Here is another one that should be on your must-visit list. Dudhsagar Falls is a multiple stream waterfall. This falls has a height of 310 m, which makes it one of the tallest waterfalls in India. Mandovi River flows in a four-tier structure, creating a wonderful scene before your eyes.
Location: Sonaulim, Goa 403410Distance from Belgaum: 80 km
Suggested Read: 10 Best Places To Visit Near Bannerghatta To Unravel The Hidden Gems In Karnataka!
11. Chikale And Parwad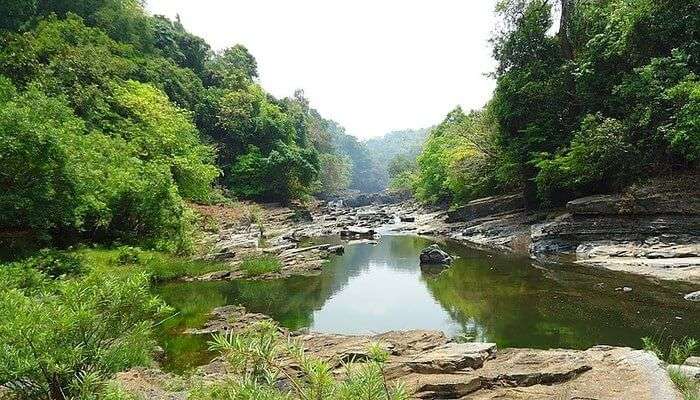 The Chikale and Parwad region lies in the Jamboti district. This region glows with waterfalls in the monsoon season, making it the best time to visit it. You can drive till 40 km till the place from Belgaum and then trek up the falls for approximately 3 to 4 km. The trek to the twin falls is quite easy through the clearly marked jungle road. The waterfalls gushing in soothing flow and surrounded by lush greenery and pretty flowers is absolutely stunning.
Distance from Belgaum: 40 km
Further Read: Karnataka Cuisine: 22 Popular Karnataka Dishes For A Flavorful Culinary Journey
This was all about the places near Belgaum that offer a perfect getaway treat. Plan your trip to the quaint town through Travel Triangle and do share your lifetime experience with us! Rest assured, you will definitely enjoy a peaceful vacation at these lovely destinations with their awesome characteristics and landscapes.
Disclaimer: TravelTriangle claims no credit for images featured on our blog site unless otherwise noted. All visual content is copyrighted to its respectful owners. We try to link back to original sources whenever possible. If you own the rights to any of the images, and do not wish them to appear on TravelTriangle, please contact us and they will be promptly removed. We believe in providing proper attribution to the original author, artist or photographer.
Please Note: Any information published by TravelTriangle in any form of content is not intended to be a substitute for any kind of medical advice, and one must not take any action before consulting a professional medical expert of their own choice.
Frequently Asked Questions About Places Near Belgaum
What are the top attractions to visit in Belgaum?
The following are the top tourist attractions in and around Belgaum - Belgaum Fort, Gokak Falls, Jamboti Hills & Falls, Shri Ramkrishna Mission Ashram, Military Mahadeva Temple, Rajhansgad Yellur Fort, Kamala Basti, Kittur Fort & Palace, Sri Mauli Devi Temple, Kote Kere, Shri Hari Mandir, Hidkal Dam, Kapileshwar Temple, Military Durga Devi Temple, Vajrapoha Falls, St. Mary's Church, Parasgad Fort, Safa Masjid, Asha Kiran Planetarium, Shri Mallikarjuna Temple, etc.
What are the most popular things to do in Belgaum with children?
If you are holidaying in Belgaum with kids then you can plan to go on a sightseeing tour and explore the historic forts and palaces and sneak peek at the illuminating museums. You can also explore the vibrant religious centers purveying the local cultures and customs.
Is it safe to visit Belgaum during Covid times?
Yes, it is perfectly safe to visit Belgaum as the place has a relatively low number of cases. But don't take our word for it: check up on the latest travel advisory, Covid-19 measures, and the number of cases before your departure. Make sure that you have completed both the doses of vaccinations and get yourself tested at least 48 hours before your departure. You need to follow all the travel guidelines mentioned by the authorities.
Does Belgaum have a beach?
There are numerous beaches near Belgaum. Devbagh Beach is amongst the most popular beach near Belgaum that is located on the confluence of the Karli River and the Arabian Sea.
Does Belgaum have an airport?
Yes, the town has an airport that connects it to most of the cities in India. Belagavi Airport is well-connected to other parts of the country.
What is the best time to visit Belgaum?
October, November, and February are considered the best time to visit Belgaum because it enjoys pleasantly cool weather in these months.
How far is Belgaum from Mumbai?
The distance between Belgaum and Mumbai is 484 km. You can either take a cab or a flight to Belgaum from Mumbai.
What are picnic spots near Belgaum?
For a nice time with family, you can visit a variety of locations including Belgaum Fort, Fort Lake, Jain Basti, Shivaji Park, Yashneesh Fun World, and Yellur Fort.
What is Belgaum famous for?
Kittur in Belgaum is a place of historical importance. Queen Chennamma of Kittur (1778-1829) is known for her resistance to British rule.
How many Taluks are there in Belgaum district 2022?
For administrative convenience, the district has been divided into 10 taluks namely: Athani, Bailhongal, Belgaum, Chikkodi, Gokak, Hukkeri, Khanapur, Ramdurg, Raybag, and Saundatti.
Which language is spoken in Belgaum?
The local languages of communication are Kannada and Marathi while the official language is Kannada. There is also a minority number of Urdu, Konkani speakers. Hindi and English are also understood by the people of the city.
People Also Read:
Places Near Jog Falls Places Near Hyderabad Places Near Bangalore