Blessed with numerous architectural marvels, Karnataka posses a perfect blend of past and present which is marvelously presented through its intriguing museums. While exhibiting a trove of artifacts and ancient treasures, the museums in Karnataka give insights into the tradition and culture from the bygone eras as well as the contemporary world. These spectacular sites display various architectural pieces, beautiful sculptures, rare antiques, painting and other items that boast a great historical value. From the field of science & technology to the city's ancient history, you will find a lot of interesting things here. Some of the museums of Karnataka tremendously display the art and culture, whereas some present the excerpts of today's society.
9 Famous Museums In Karnataka
Karnataka brags an assortment of museums showcasing its rich history. If you are a history buff, then this list of museums in Karnataka is just for you.
1. Archaeological Museum
One of the chief attractions of Hampi, this museum maintains 4 galleries that is surrounded by the replica of Hampi valley boasting a walkway all around. The museum showcases a marvelous assortment of sculptures from ancient times. You will be highly intrigued by witnessing the beautiful replicas of Krishnadevaraya who was a famous ruler of Vijayanagara dynasty. Also, arrays of old objects tools and various antiques add charm to this museum
Location: Kamalapur Road, Hampi, Bellary, Karnataka 583239, India
Timings: 10:00 am to 5:00 pm (Closed on Friday)
Fee: INR 5
Must Read: 14 Itineraries Including Best Honeymoon Places In And Around Karnataka In 2022!
2. Folklore Museum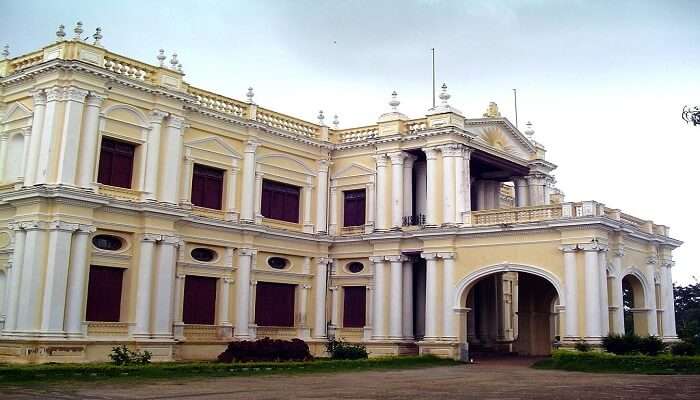 Situated at Manasagangothri Campus of the University of Mysore, the museum exhibits folk crafts and arts of Karnataka. Various items like Kathakali costumes, puppets, musical instruments, masks, ink crafts, sawdust and leather dolls, ceremonial headwear with figures of the folk deities, queens, kings, and, soldiers are likely to fascinate the visitors. Notably, this is touted as one of the best museums in Karnataka.
Location: T.N.Pura Road, Opposite Nandini Milk Dairy, Siddhartha Nagar, Mysuru, Karnataka 570011, India
Timings: 10:00am–6:00pm (Closed on Monday)
Fee: Free entry
3. Regional Museum of Natural History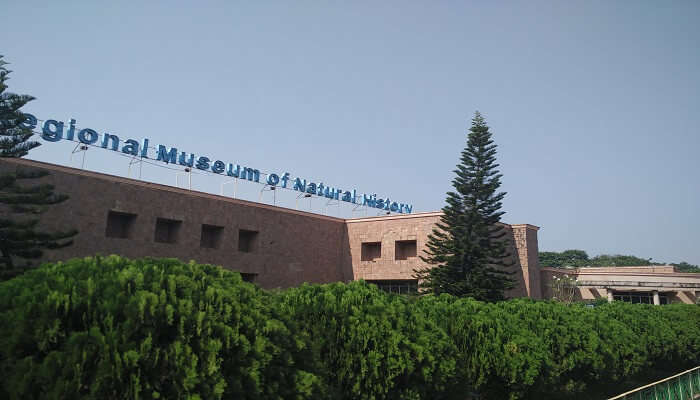 Situated on the banks of Karanji Lake, Regional Museum of Natural History displays animals, plants, and the geology of southern India. The galleries here pay more heed to the conversation of natural resources. A unique association between plants and animals can be witnessed by visitors. Moreover, the museum also offers a multitude of extracurricular activities for school children that aim at environmental awareness.
Location: Manasa Gangothiri, Mysuru, Karnataka 570006, India
Timings: 10:15am–1:15pm, 2:30–5pm (Closed on Sunday)
Fee: INR 15 (Adults)
INR 5 (Children)
Suggested Read: 47 Best Places To Visit In Karnataka That Will Totally Knock You Out In 2022!
4. Warship Museum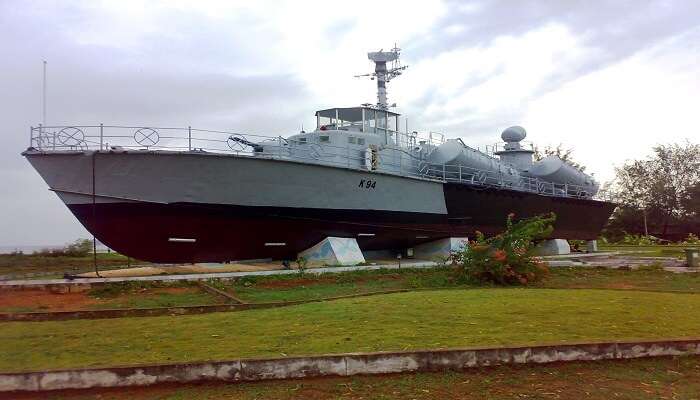 Situated near Tagore Beach, Warship Museum is renowned among visitors mainly for INS Chapel which was used for naval warfare in the Indo-Pak war of 1971. The historic warship which has now been converted into a museum features statues and mannequins that offer an outlook in warfare and the roles played in a warship. Also, the audio-visual video which highlights the significance of the Indian Navy will make you feel the patriotic vibes.
Location: NH17, Kodibag, Karwar, Karnataka 581301, India
Timings: 9:00am–12:30pm, 4:00–7:00pm (Closed on Sunday)
Fee: INR 20 (Approximately)
Suggested Read: Ecotourism Found New Meaning As Karnataka Unveiled 30 Foot Tall Canopy Walk
5. Visvesvaraya Industrial and Technological Museum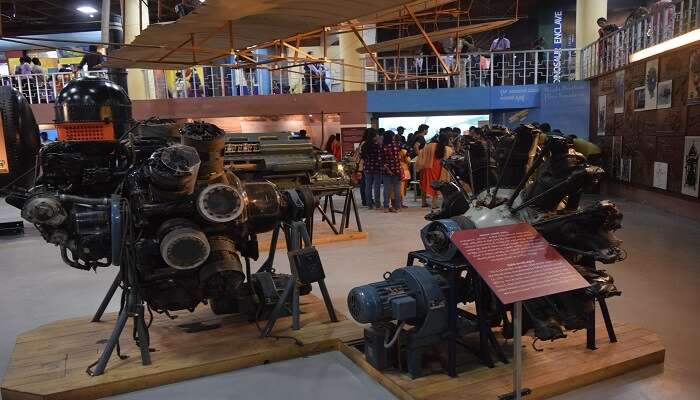 This is one of the best science museums in Karnataka which exhibits various elements regarding scient & technology. While showcasing a plethora of objects of science, it especially intrigues the visitors who are scientific buffs. There is an Engine Hall that displays a variety of car engines, a jet aircraft engine, machinery used in the science field, and other various devices.
Location: Near Chinna Swamy Stadium, Kasturba Rd, Ambedkar Veedhi, Bengaluru, Karnataka 560001, India
Timings: 9:30am–6:00pm
Fee: INR 40 (Adults)
Suggested Read: 20 Temples In Karnataka That Are All About Grandeur That You Must Visit In 2022
6. Railway Museum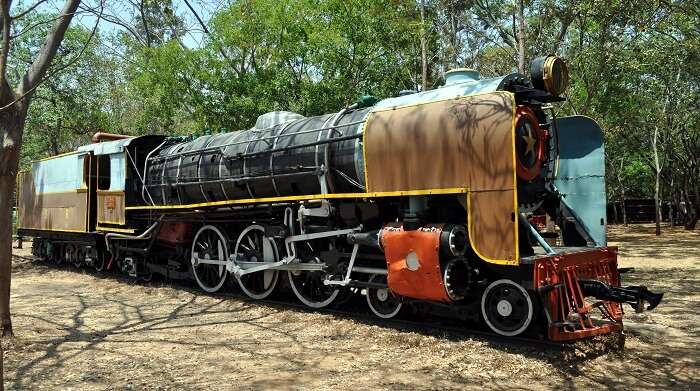 Established in 1979, this museum features a wide range of locomotives and coaches that take visitors back in the times of Indian railway. There is a Chamundi Gallery that displays a fascinating collection of paintings & photographs demonstrating the growth and evolution of the railways. The highlight of the museum is the "piece de resistance", the Maharani's saloon carriage which was built in 1899. The carriage boasts of a dining car unit, a kitchen, and a royal toilet.
Location: KRS Rd, Opp. CFTRI, Medar Block, Yadavagiri, Mysuru, Karnataka 570005, India
Timings: 9:30am–5:30pm (Closed on Wednesday)
Fee: INR 15 (Adults)
INR 10 (Children)
Suggested Read: 15 Top Hill Stations In Karnataka In 2022 To Rejuvenate Yourself
7. The Heritage Centre & Aerospace Museum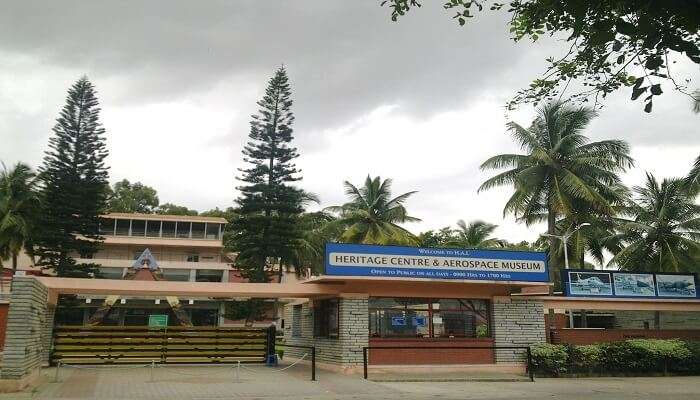 This is another one of the best Museums of Karnataka that displays a huge collection of aircraft models, helicopters, and fighter planes. Most of the aircraft are displayed outside the museum except HUL-26 Pushpak and the HAL Basant. Moreover, the museum also features a small souvenir shop where you can buy posters, mementos, and postcards. Its also maintains a that showcases pictures of aircraft from ancient times.
Location: Near HAL Police Station, HAL Old Airport Rd, Marathahalli, Bengaluru, Karnataka 560037, India
Timings: 9:00am–4:30pm
Fee: INR 20 (Adults)
INR 10 (Children)
Suggested Read: This Private Island Homestay In Karnataka Is A Treasure & You Won't Doubt It!
8. Mysore Sand Sculpture Museum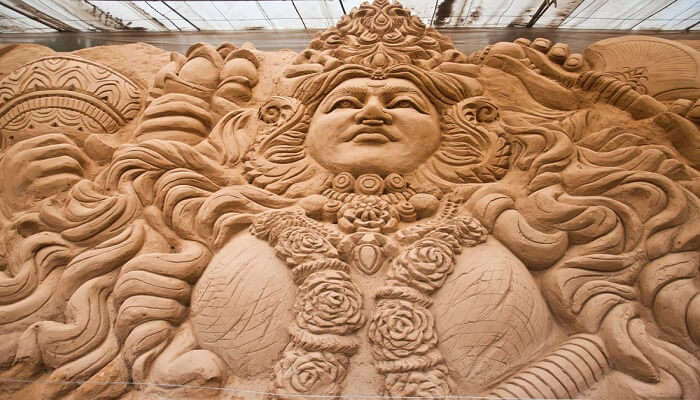 Spread over an area of 13,500 sq ft, the Sand Sculpture Museum in Mysore captivates travelers from all over the globe. The uniqueness of this creative spot lies in the fact that it the only museum which features sand sculptures. You will be welcome by a sand statue of Lord Ganesha which is a statue of Lord Ganesh and is placed in an open-air space. Enhancing the beauty of the museums are the 150 sculptures that have been carved out of nearly 115 lorry loads of sand. Since it's designed in an eco-friendly manner, it adds great value to the environment.
Location: Chamundi Hill Road, KC Layout, Mysuru, Karnataka 570010, India
Timings: 8:30am–6:30pm
Fee: INR 40 (Adults)
INR 20 (Children)
Suggested Read: Karnataka Cuisine: 22 Popular Karnataka Dishes For A Flavorful Culinary Journey In 2022
9. Government of Karnataka Museum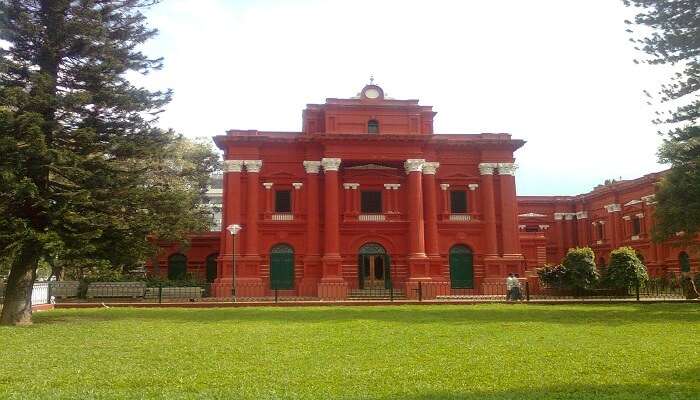 Being the second oldest museum in South India, this museum is one of the great attractions for tourists. This archaeological museum house a wide collection of jewelry coins, sculptures, and inscriptions. You will also find separate galleries for architecture, art, natural history, and ethnology. Photography here is prohibited, but there are some statues and items that are exhibited in the outside area which can be photographed by the visitors.
Location: Ground floor, V.I.T.C Building, Kasturba Rd, Bengaluru, Karnataka 560001, India
Timings: 10:00am–5:00pm (Closed on Monday)
Fee: INR 10 (Adults)
INR 5 (Children)
Further Read: 25 Stunning Places To Visit In Summer In Karnataka For A Relaxing Retreat In 2022!
Showcasing the state's illustrious history and developing present, museums in Karnataka will take you back in the time. The renowned museums such as Warship Museum, Folklore Museum, The Heritage Centre & Aerospace Museum, and many more will fascinate you to the hilt. Moreover, each museum speaks its own uniqueness and while visiting these marvelous spots, you are bound to get spellbind. So, on your next trip to Karnataka, make sure that you stop by these wonders.
---
People Also Read
Museums In Bangalore Museums In Kerala Famous Museums in India
Comments
comments