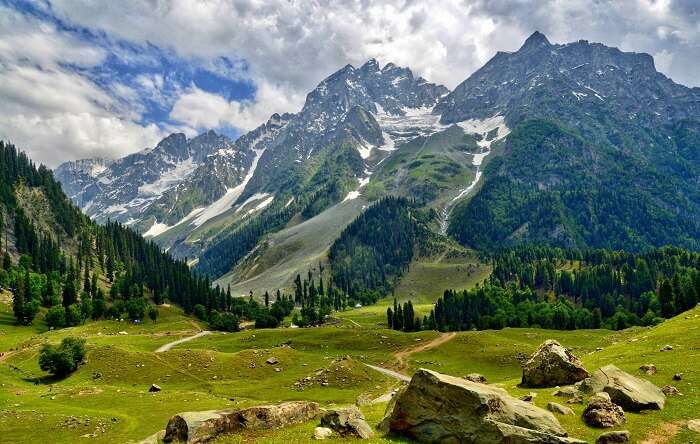 There is no dearth of heavenly attractions in Kashmir and these places to visit in Sonmarg prove just that. From the unbelievable valleys to the breathtaking lakes, the ten Sonmarg attractions mentioned below take the travelers a step closer to the heart of Himalayas, and we bet you cannot resist falling in love with them on your next trip to Kashmir. Take a look!
10 Breathtaking Places To Visit In Sonmarg
Are you interested in capturing views of the best attractions in Sonamarg? Take a look at all the surreal places to visit in Sonmarg that this beautiful city has been hiding from all along. Make sure you include them all on your Sonmarg tour itinerary.
1. Satsar Lake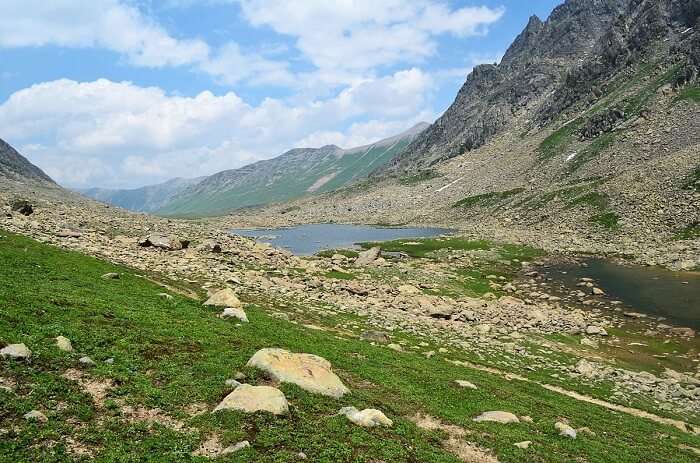 Located in the Ganderbal district of Kashmir and at an enthralling elevation of 3,610 meters, Satsar Lake is one of the best places to visit in Sonmarg. Literally translating into seven lakes, this beautiful conflux houses seven clustered alpine lakes that are interconnected to each other in a cascading formation.
Location: Ganderbal, Jammu and Kashmir
Here's What Makes Kashmir A True Heaven On Earth
---
Kashmir Tour Packages On TravelTriangle
---
2. Gadsar Lake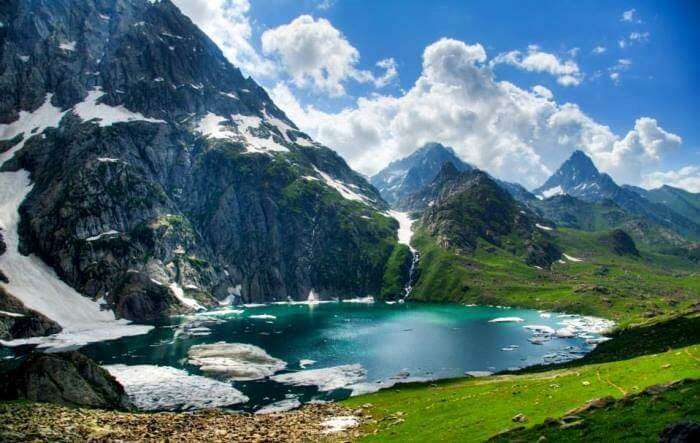 Set at a stunning height of 5,000 meters with the breathtaking Himalayas in the backdrop, Gadsar Lake is one of the best places to visit in Sonmarg in April for those who want to witness a frozen paradise. Much famed as the Lake of Flowers or the Yemsar Lake, it literally translates into the lake of fishes as it is serves as a proud home to not only the endangered brown trout fishes but also the breathtaking alpine meadows, wild flowers, and floating icebergs.
Location: Kashmir Valley, Ganderbal, Sonmarg, Jammu and Kashmir
3. Gangabal Lake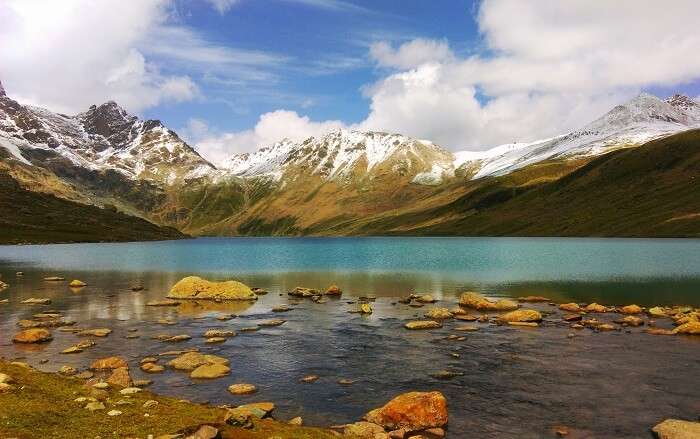 A cascading river at the foothills of Mount Harmukh, Sonmarg sightseeing is so not complete without including a visit to the mesmerizing Gangabal Lake. Drawing its resources from the natural springs and glaciers, Gangabal Lake is one of the best places to visit in Sonmarg in June for those who're looking forward to enjoy the best of trekking in the heart of Kashmir.
Location: Kashmir Valley, Ganderbal, Sonmarg, Jammu and Kashmir
10 Delightful Places To Visit In Kashmir In June
4. Baltal Valley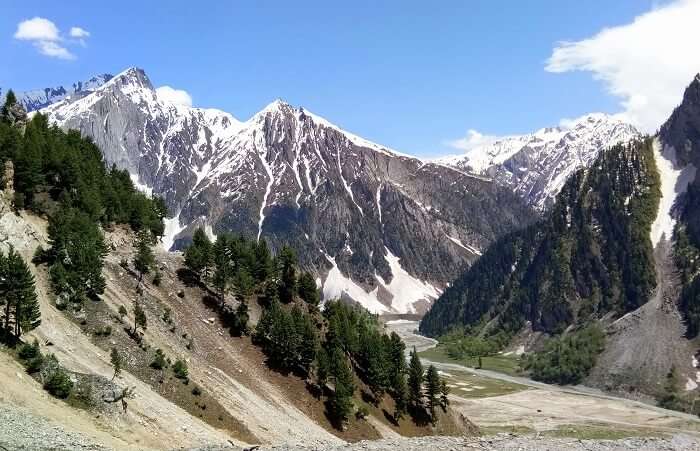 Serving as a perfect base for the travelers to embark on the famous Amarnath Yatra, Baltal Valley is one of the best places of interest in Sonmarg. Set along the banks of River Sindhi, it offers breathtaking views of the snowbound mountains at a distance of just 15 kilometers from the town of Sonmarg.
Location: Near Zoji La Pass, Sonmarg, 191203, Jammu and Kashmir
5. Krishnasar Lake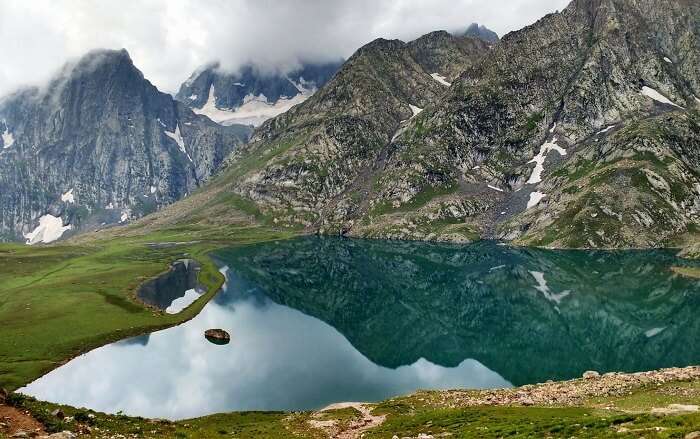 Literally translating into the "Lake of Krishna", and set at an elevation of 3801 meters, Krishnasar Lake is one of the most beautiful places to visit in Sonmarg. An ideal paradise for nature lovers and photography enthusiasts, the lake also attracts a lot of travelers who are interested in trout fishing and angling.
Location: Near Nichinai Pass, Sonmarg, Jammu and Kashmir
Snowfall In Kashmir: Here's How The Valley Turns More Magical In Winter
6. Thajiwas Glacier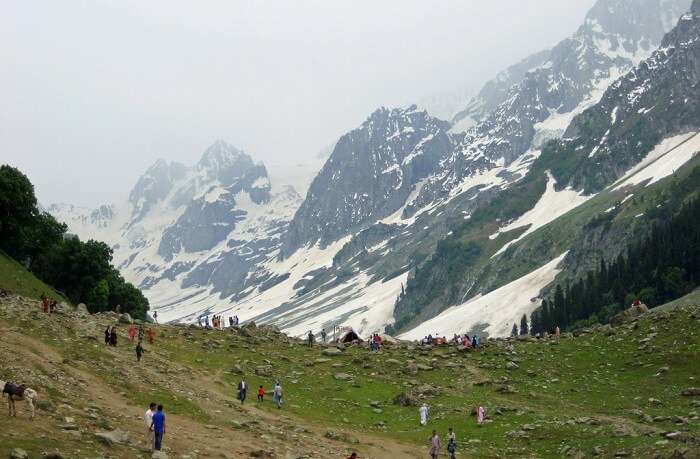 Opening up umpteen number of opportunities for hiking, trekking, and camping, Thajiwas Glacier is one of the best Sonmarg attractions that one must not miss during their trip to Kashmir. Home to a stunning glacier, the refreshing meadows, and numerous waterfalls, Thajiwas Glacier is every bit of stunner and a true Kashmiri delight to experience.
Location: Forest Block, Sonmarg, Jammu and Kashmir 191203
7. Vishansar Lake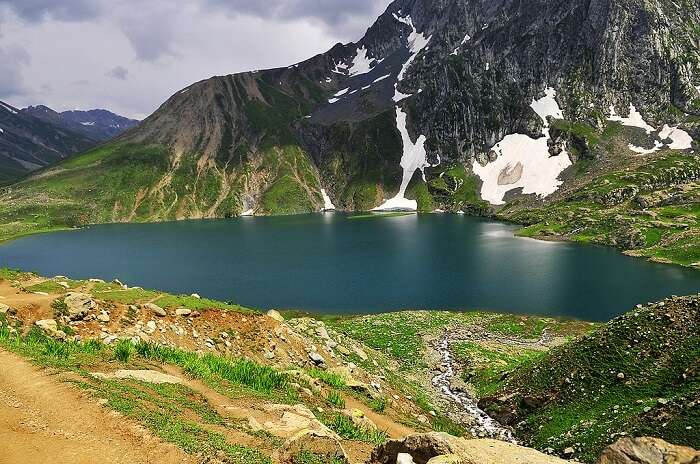 Also known as the "Lake of Vishnu", the Vishansar Lake is one of those places to visit in Sonmarg which holds a great significance in the cultural heritage of Kashmir. Located at an elevation of about 3,710 meters, it is one of the famous oligotrophic lakes (lakes that contain high amount of oxygen) that one must visit on their Kashmir holiday.
Location: Near Nichnai Pass, Sonamarg, Jammu and Kashmir
Incredible Lakes In Kashmir That Can Enchant Any Traveler
8. Zoji-La Pass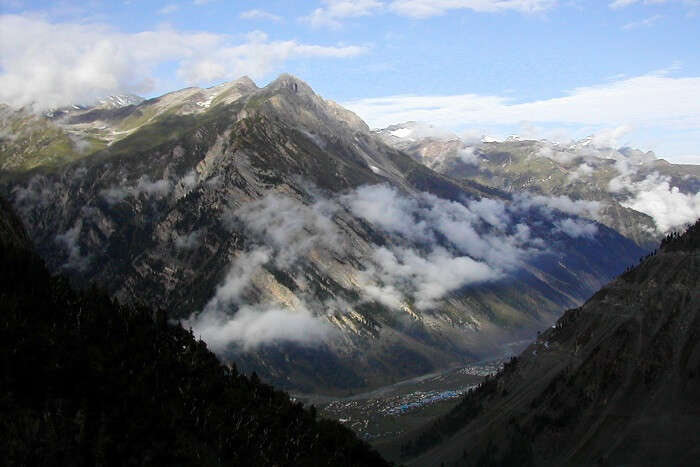 Located high on the Indian National Highway 1D, Zoji La is one of the highly perched, and dangerous yet thrilling mountain passes in Kashmir. It not only connects Srinagar to Leh but it is one of those thrilling tourist places in Sonmarg that takes you a step closer to the Himalayas.
Location: 1 Indian National Highway, Srinagar District, Sonamarg 191203, Jammu and Kashmir
9. Yusmarg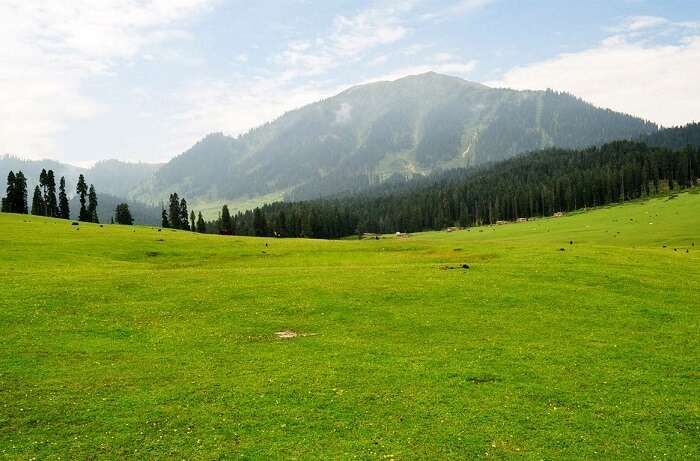 Set at an altitude of about 7,500 ft. and located in the heart of Pir Panjal mountain range, Yusmarg is undoubtedly one of the best places to visit near Sonmarg. Much famed as the "Meadow of Jesus", Yusmarg is the place to be for those who just want to be surrounded by all the peace and quiet at a far away place.
Location: Near Chanapora Bypass Road, Srinagar 190015, India
Distance From Sonmarg: 138 Kms
10 Resorts In Kashmir For An Incredible Himalayan Vacation
10. Nilagrad River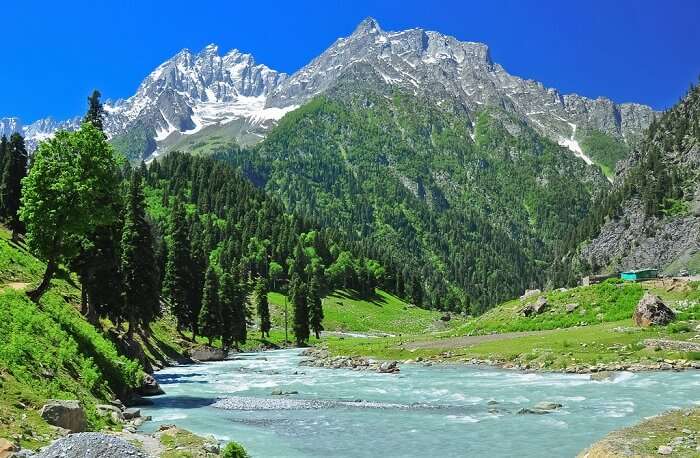 Considered to be a revered highly in the state of Kashmir for having miraculous healing powers, Nilagrad River is one of the most fascinating places to see in Sonmarg. High on nature and medicinal benefits, no place is close to heaven as much as Nilagrad River is. From the pine trees to the gushing rivers, and from the alpine meadows to the rolling hills, the environs of Nilagrad River will leave no stone unturned in casting a magical spell on you.
Location: Ganderbal District, Sonamarg, Srinagar, Jammu and Kashmir
Mesmerized much? There are numerous spectacular places to visit in Sonmarg on a trip. Customize amazing Kashmir tour packages and experience the beauty and natural charm of Sonmarg on your next trip to this Himalayan paradise.
For our editorial codes of conduct and copyright disclaimer, please click here.
Frequently Asked Questions About Places To Visit In Sonmarg
Which are the top places to visit in Sonmarg?
Some of the most beautiful places to visit in Sonmarg are Satsar Lake, Gadsar Lake, Baltal Valley, Thajiwas Glacier, Nilagrad River and Yusmarg.
Is it safe to visit Sonmarg in this current situation of Covid-19?
As things are slowly getting on track and people are adapting to the new-normal so yes it is safe to visit Sonmarg. But your safety is always in your hands so don't forget to follow the precautionary measures for Covid-19 and maintain social distancing.
What is zero point in Sonmarg?
Zero point in Sonmarg is located 35 km from Sonmarg. It is considered to be one of the most dangerous passes in the world. The temperature here averages to around 0 degree celsius and hence the name zero point.
What are some of the best hotels to stay in Sonmarg?
Sonmarg has luxury 4 stars to wallet-friendly 3 star options for visitors. Some of the best hotels in Sonmarg are Tranquil Retreat, Ahsan Mount Resort, Mountain View, Glacier Heights, Hotel Snow Land and Divine Inn.
How can I go to Sonmarg from Srinagar?
Srinagar to Sonmarg distance is approximately 80 km which can be covered in around one and a half hours. From Srinagar airport, you can book a cab or taxi to reach Sonamarg or board a flight from Srinagar to Sonmarg. Alternatively, you can also go by state run buses and deluxe buses available between the two places.
How do I get to Thajiwas glacier?
Thajiwas Glacier is located at a distance of 3 km from Sonamarg. It can be easily reached on foot in about half an hour. You can also hire cabs or ponies to reach Thajiwas glacier.
What is the best time to visit Sonmarg?
Sonmarg is a year-round destination due to its cool weather. However, the best time to visit is between the months of April to November.
When does it snow in Sonmarg?
During the late winters in the months of November to March , it snows heavily in Sonmarg and therefore tourists should avoid visiting during this time.
What is Sonmarg famous for?
Sonmarg is famous for many things especially for its enchanting and picturesque sites that attract most of the tourists . Be it visiting famous tourist attractions or getting involved in its famous White water rafting Sonmarg has it all. It is also militarily very important for India as it provides a base camp for Ladakh.
Is there snowfall in Sonmarg?
Sonamarg experiences winter from November to March with an average temperature between -8 degrees Celsius and 18 degrees Celsius. The climate reaches minus degrees, which leads to heavy snowfall. Sonmarg is therefore called the valley covered with white gold.
---
Looking To Book A Holiday Package?
---
People Also Read:
Places to Visit in Rajasthan Places to Visit in Mount Abu Places to Visit in Palakkad