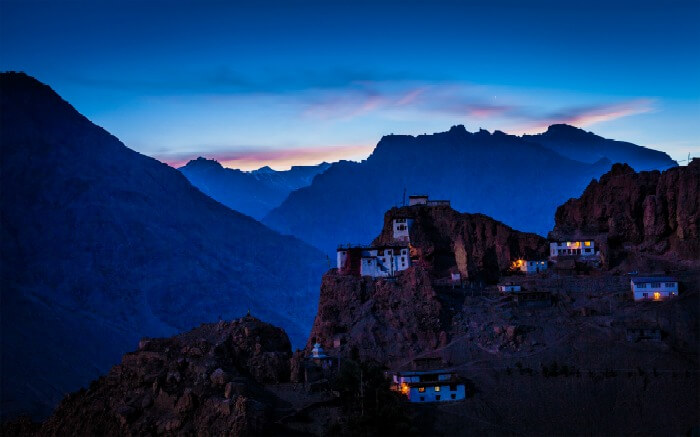 If you don't believe heaven exists on Earth, you must explore the surreal and enthralling Spiti Valley in Himachal Pradesh. I am sure your belief will change.
Aptly tagged as 'Little Tibet' – this rugged and sprawling cold desert is rough, barren yet totally stunning. Surrounded by deep ravines and gorges, the picture postcard beauty of Spiti and its top attractions will make your jaw drop in amusement.
Vibrant monasteries, picturesque hamlets, snow-laden mountains, plush forests and marvellous lakes build up to the list of most fascinating places to visit in Spiti Valley. Before we move on to the must-see places in Spiti, here is some essential info on how to reach and best time to visit Spiti.
How to reach Spiti Valley?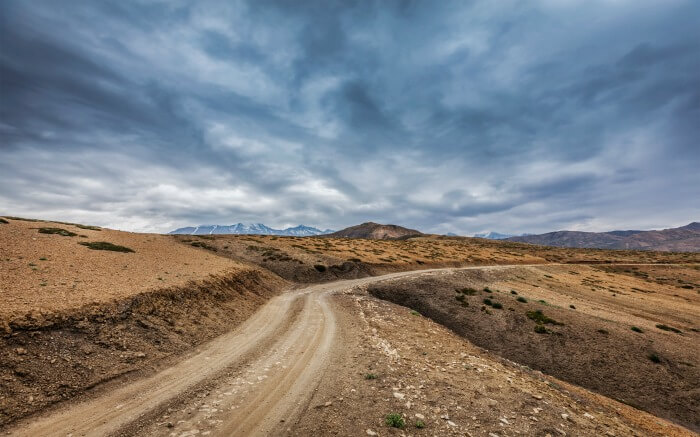 Being a remote destination, Spiti Valley is not easily accessible. With no railhead or airport in vicinity, the best way to reach Spiti is by road. You can easily drive from Kalka, Shimla, Kullu, Manali or Chandigarh to reach Spiti. Paths from these destinations cut through lofty mountains and gorges making for a delightful view.
To reach Spiti valley from Delhi, you can take a train to Shimla (the nearest railhead) and then drive from there.
Best time to visit Spiti Valley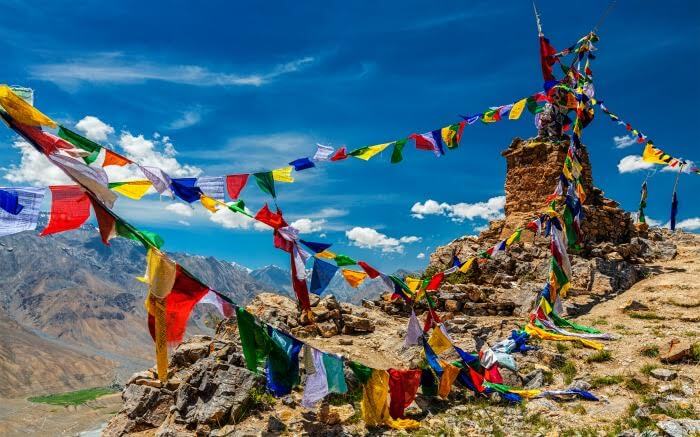 The best time to visit Lahaul Spiti valley is from June to September. The weather in these months is comfortable with a pleasant 25 degrees during daytime and quite chilly 3 to 4 degrees during night.
The best season to travel on road to Spiti valley is the summer. Before that, the roads remain closed for almost 6 months due to heavy snowfall.
Where to stay in Spiti?
There are few hotels and guest houses in Spiti valley such as Sakya Abode and Spiti Valley Hotel. During peak season, hotels and guests houses get occupied first. If stuck in such a situation, you can always opt for warm mountain hospitality offered at homestays in Spiti. There are many decent homestays with all basic living amenities, perfectly suitable for trekkers and solo travelers.
MONASTERIES IN SPITI
1. Key Monastery – A stunning spectacle amid arid mountains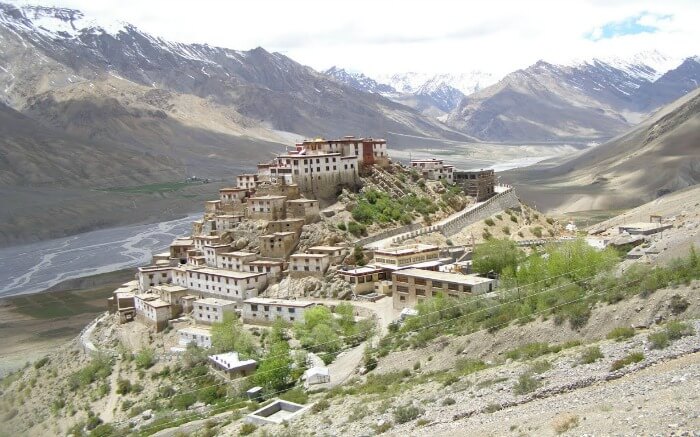 Key Monastery or Kye Gompa is one of the most popular places to visit in Spiti valley, located in the Kaza region. Overlooking the Spiti River at an altitude of 4112 m, Key Monastery is one of the biggest gompas known for the stunning Buddha shrine, ancient books, manuscripts, and murals.
With its fort like structure resembling Chinese theme, a gorgeous assembly hall, and charming Tengyur room, Key monastery is surely one of the mesmerising places to visit in Kaza and Spiti Valley.
Suggested Read: Spiti In Winter Is All About Spotless Beauty, Survival, and Nature At Its Best!
2. Tabo Monastery – The Ajanta of the Himalayas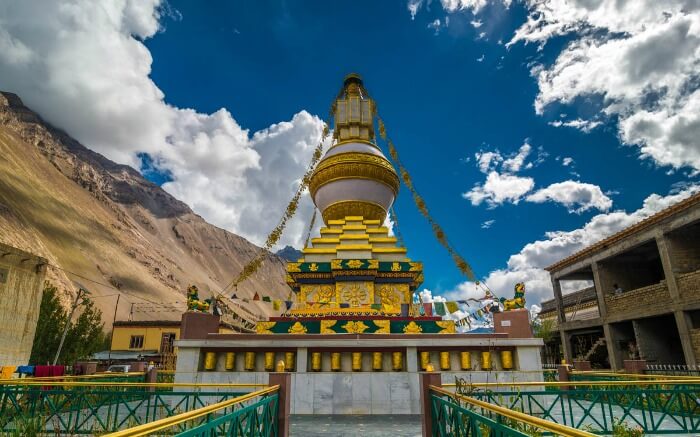 Well-known for its majestic paintings, Tabo Monastery is one of the ancient places to visit in Spiti valley. It has 9 temples of Tara & Buddha Maitreya and multiple Stupas that are the key attractions of the monastery.
Other things worth seeing are various stucco sculptures of Bodhisattvas, marvellous wall paintings, and works of Buddha. Photography is not allowed inside the Gompa premises.
3. Lhalung Monastery – A learning center of the past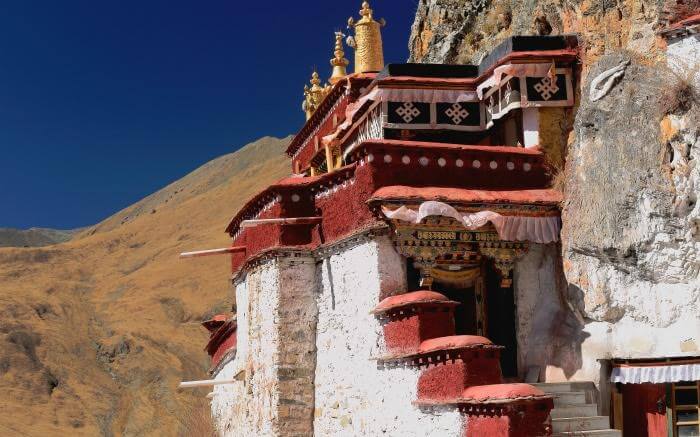 Lhalung is one of the earliest monasteries of Spiti, founded by Rinchen Zangpo– a Buddhist Mahaguru. Adorned by complex of 9 shrines, this ancient monastery is considered as a hub of Buddhist teachings.
Also, Lhalung is sometimes called as Golden Temple because of various gold leaf deities kept in its shrine.
4. Gandhola Monastery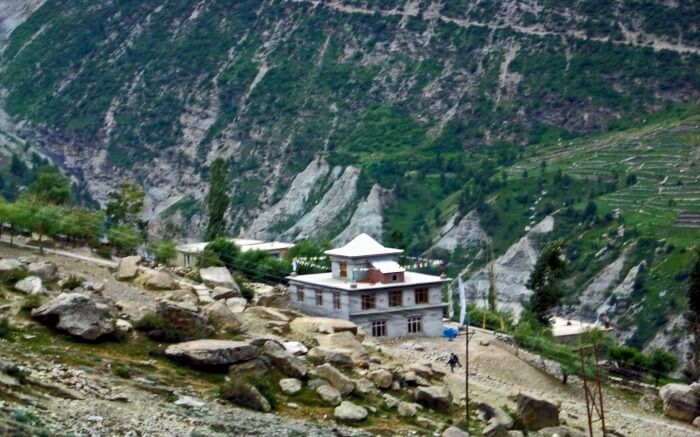 Founded by Padma Sambhava, Gandhola Monastery is almost 800 years old and is famous for wooden idols and shrines. Situated at the meeting point of Chandra and Bhaga – this monastery is simple and basic – yet has a heritage value.
Suggested Read: Travel To These Buddhist Monasteries In India To Find Inner Peace
LAKES IN SPITI
5. Chandratal – A captivating camping destination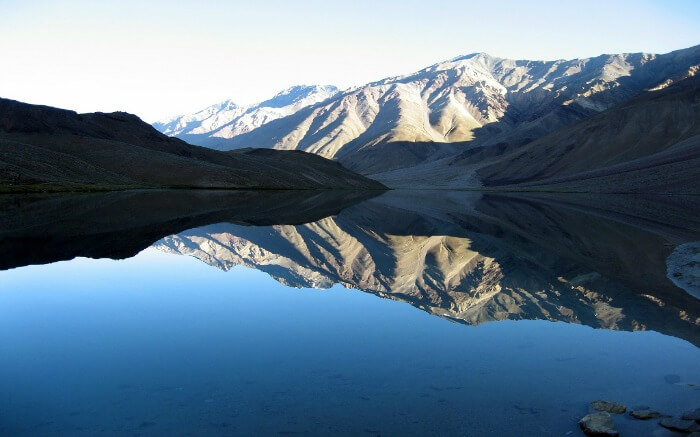 If waterbodies bring alive the poet in you, Chadratal is one of the most spectacular places to visit in Lahaul and Spiti. The name has been derived from its crescent moon-line shape.
Located near Kunzum Pass, this sparkling scenic wonder is a photographer's paradise. Also, the crystal blue water surrounded by lush greenery and snow-capped mountains make it an idyllic destination for camping and trekking.
6. Suraj Tal – The third highest lake in India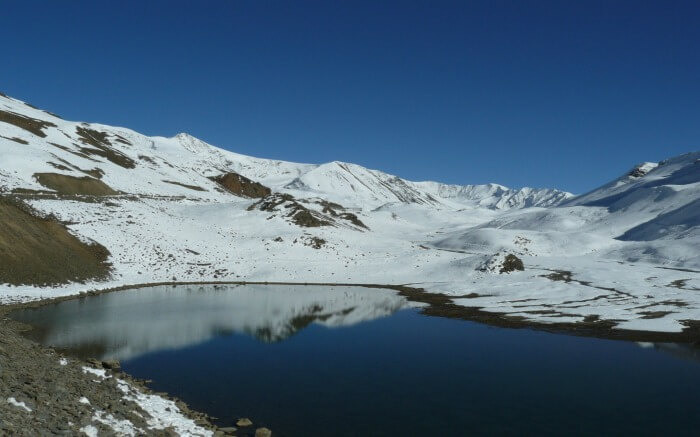 Suraj Tal, which literally means the Sun Lake, is one of the most photogenic places to visit in Lahaul and Spiti. Located close to Baralacha Pass, this spectacular lake is frequented mostly by nature lovers, ardent trekkers, and photographers. To see it at its colorful best, visit Suraj Tal during the summer months of May to October.
7. Dhankar Lake – One of the peaceful places to visit in Spiti Valley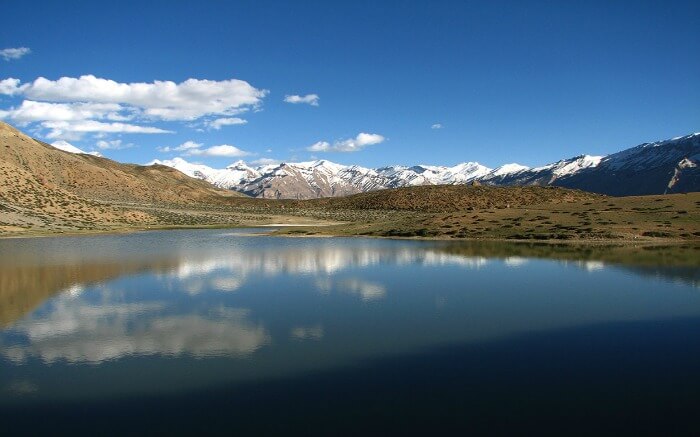 Undeniably one of the mesmerising things to see in Spiti valley, Dhankar or Sar Kund Lake is a fabulous natural lake perched on a cliff at 4270 m. A slightly challenging trek leads to this scenic lake, where heavenly views of clear lake water and breathtaking mountains wash off the weariness of the trek.
PASSES IN SPITI
8. Kunzum Pass – Diverging Spiti Valley with Lahaul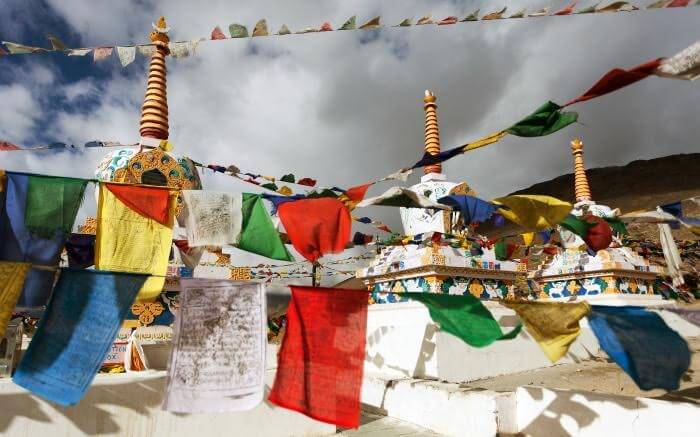 Snuggled in Kunzum Range at 4590 m, Kunzum mountain pass bridges Kullu and Lahaul Valley with Spiti Valley. This is an important place on the Spiti valley map. The region offers a jaw dropping vistas of Chandrabhaga Range and can be accessed by trekking from Chandratal Lake. The vibrant Buddhist flags and an age old Devi temple enhance the beauty of this topographical wonder.
9. Baralacha Pass – One of the deadliest mountain passes in the world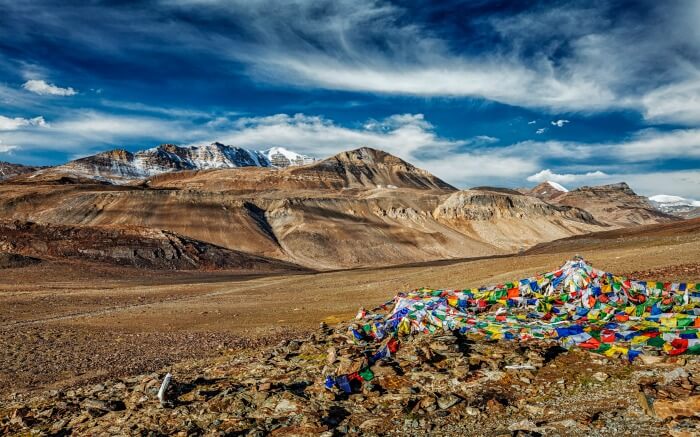 Besides being a nexus for multiple hilly roads between Lahaul and Ladakh, Baralacha on Manali-Leh Highway in Zanskar is one of the most challenging passes for adventurous travelers. It is here that you can see the intersection of Pir Panjal, The Great Himalayan and Zanskar ranges. Bhaga and Yunam rivers on the sides add to the beauty of the pass.
One of enthralling tourist places to visit in Lahaul and Spiti, it is ideal for camping, trekking, and mountain biking as well. If you are planning a Ladakh road trip with your partner or your friends, Baralacha in Spiti will be one of the best experiences you take home.
OTHER CAPTIVATING PLACES TO VISIT IN SPITI
10. Pin Valley National Park – Paradise for nature enthusiasts
Located by the semi frozen streams, Pin Valley National Park is a rich bio reserve of rare to endangered flora and fauna, which makes it one of the most thrilling places to see in Spiti valley. The Park's sprawling reserve is home to snow leopards, snowcocks, chukar partridges, and Siberian ibex. Many medicinal plants, alpine vegetation, cedar and deodar trees are commonly seen here too.
With the backdrop of stunning Himalayas, this Cold Desert Biosphere Reserve is ideal for adventure lovers, photographers, nature enthusiasts, and bird watchers.
11. Kibber – A beautiful village in the hills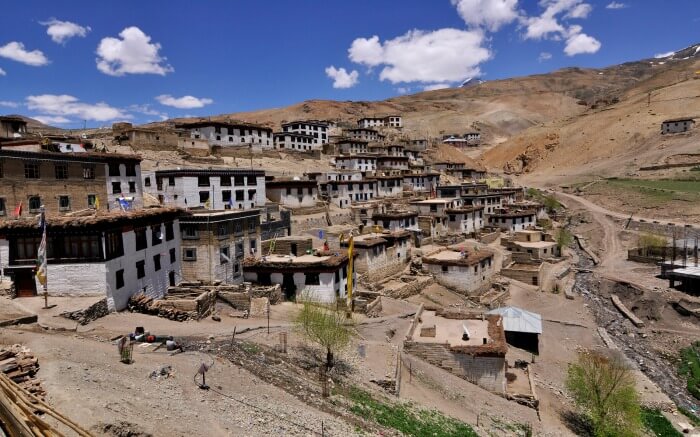 Spiti Valley has some of the most picture perfect hilly hamlets and Kibber is one of them. Frequented by adventure freaks and hard core trekkers, it is surely one of the most picturesque yet challenging places to visit in Spiti valley.
Locally called Kyibar, Kibber is a small village located at 4205 m that has its own monastery and Gompa, and offers breathtaking view of the surroundings. It is also an important stop of the Spiti Valley Trek.
12. Losar – A pristine haven for backpackers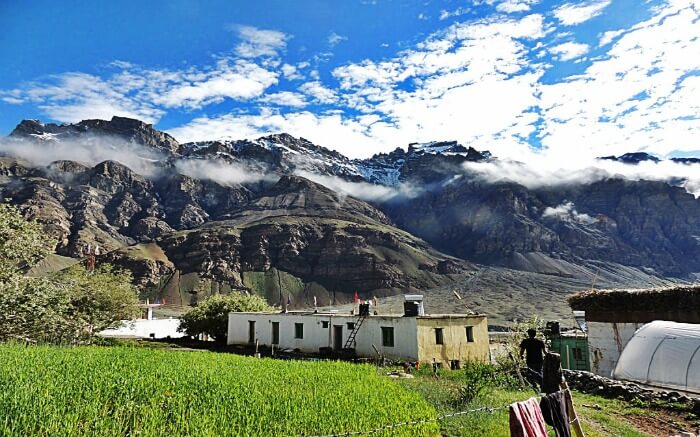 Losar – one of the must visit places of Spiti – is placed right next to Indo-Chinese border, at the confluence of Losar and Peeno streams. It is one of the pristine villages in Spiti largely untouched by tourism. As a result, food and stay options are very limited. However the mesmerizing beauty of the village makes up for lack of comfort and luxury. Visit Losar for its spectacular views, sparkling rivers and lakes and sizzling waterfalls.
13. Udaipur – A sanctified spot for the Hindus and Buddhists
Famed for Marikula Mata Temple, Udaipur is one of the most picturesque places of Spiti. It is a popular pilgrimage centre for Hindus and Buddhists and is equally popular among backpackers and trekkers. Its location is also spot on – right by the Chandrabhaga River bank. But what completely bowls you over is the stunning scenery – you can never have enough of its vibrance.
14. Komik – The world's highest image with a road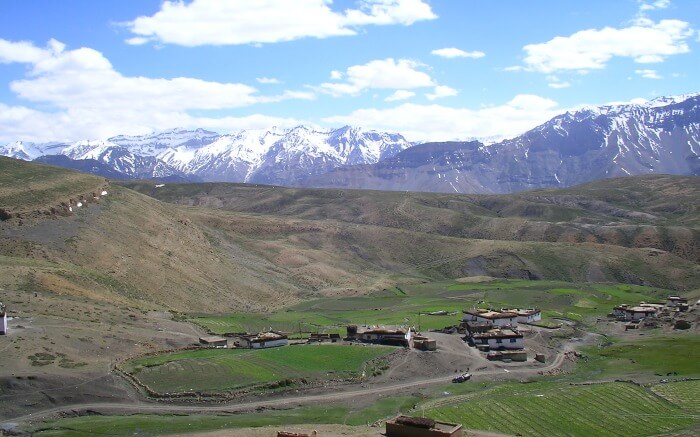 Yes, Komik is world's highest village with a road. Roughly 20 km from Kaza, it is a small, beautiful village located at 18,000 feet above sea level. Nothing less than paradise, Komik is a trekker and camper's dream. But remember, there is nothing fancy about it. The weather conditions are harsh and the terrains are tough to tread.
15. Darcha – An isolated town with beauty in its simplicity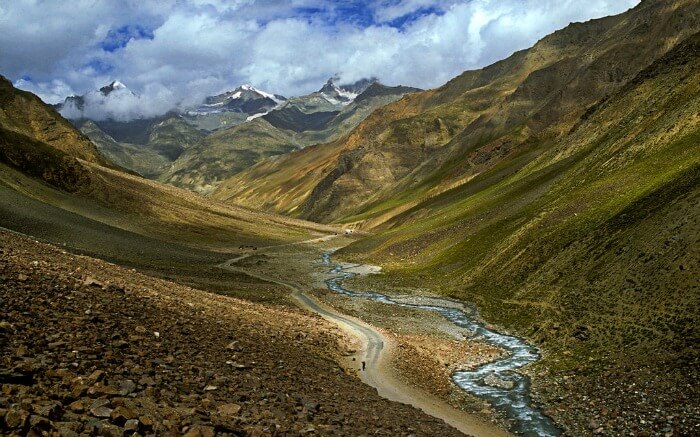 With just about 300 inhabitants, Darcha is that isolated cluster where all your camping goals come to life. Lifestyle in here is simple, yet beautiful. Wake up to the valley views, and enjoy local delights as you spend your time in Darcha.
This list of places to visit in Lahaul and Spiti is the perfect guide for your Spiti expedition. Plan your Spiti itinerary with our experts now!
Further Read: For The Love Of Mountains And Nature: Young, Wild, And Free In Spiti Valley
Comments
comments