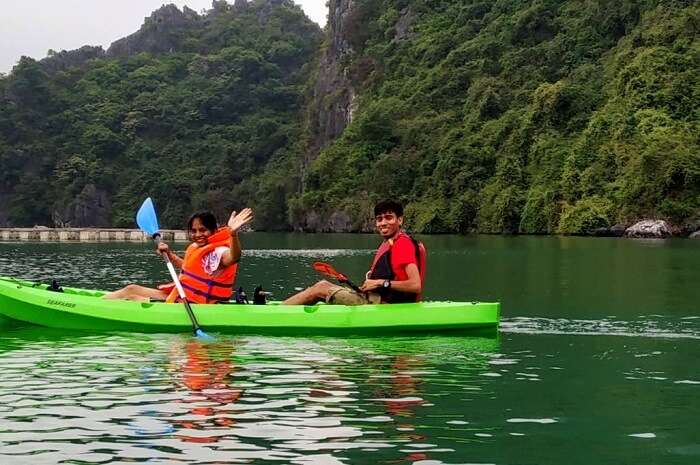 If you were to ask me right now what traveling means to me, I'd tell you that it is a little packet of surprise. Every time I pack my bags for a new adventure, I'm always thrilled about the new experiences, new people and perspectives that I'll be able to bring back with me. I'm a software engineer by profession and traveling is my little break from my otherwise demanding life. The one thing I look forward to is a vacation with my family. This time, my wife and I decided to take a romantic trip to Cambodia and Vietnam. Growing old together and looking back at these little adventures, is something I will hold onto forever.
Both my wife and I were seeking a well-needed break from our routines and wanted to go someplace peaceful where we could enjoy different cultures. We decided on Cambodia and Vietnam since they are popular for their history, friendly culture natural beauty. Just the kind of combination we were looking for. Now that we had our destination finalized, we started browsing for Cambodia and Vietnam packages online. We stumbled upon TravelTriangle and were pleasantly surprised to find out, we could get our itinerary customized to suit our plans. We didn't need any more convincing and decided to go for it.
Here are the details of my romantic trip to Cambodia and Vietnam:
Trip Type: Romantic Trip
Cost: INR 69000
No. Of People: 2
Duration: 7 Days 6 Nights
Inclusions: Private Transfers, Accommodation, Visa On Arrival, Domestic Flight, Sightseeing Tickets
Exclusions: International Flights, Personal Expenses, Travel Insurance
The Ideal Nha Trang Travel Guide To Help You Plan Your Vietnam Trip Well
Day 1: Afloat On A Boat!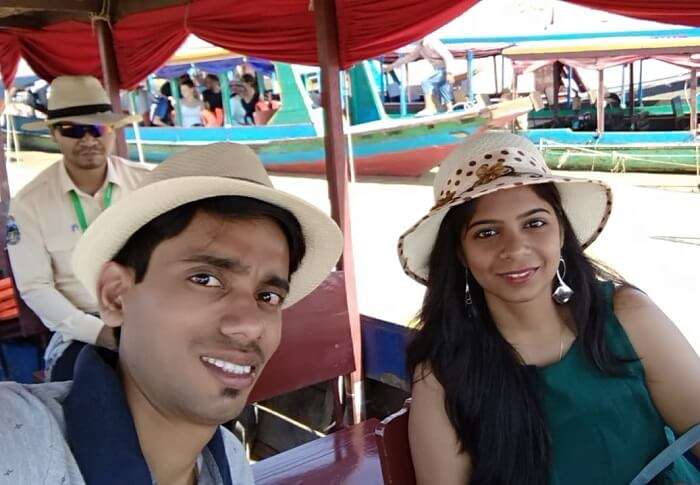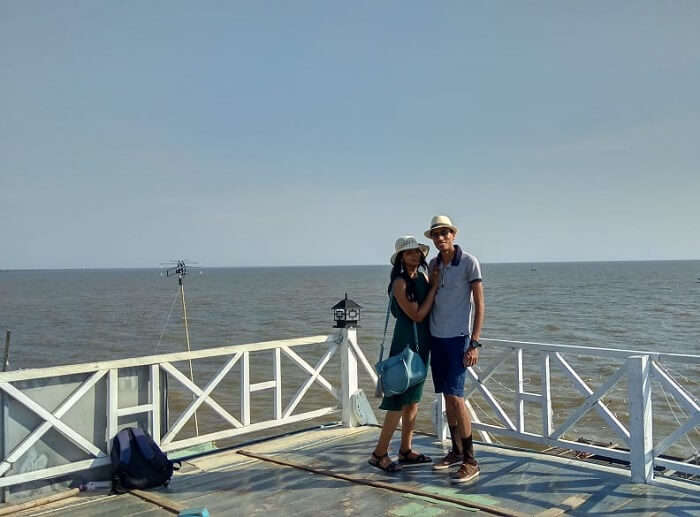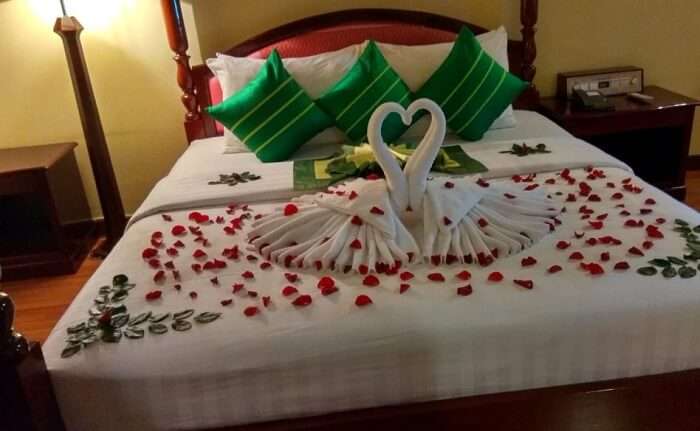 We landed at the Siem Reap airport at around 10 AM, local time. At the airport, we were escorted by our guide to our hotel which was centrally located in the city. And I have to tell you, upon seeing our room, it was love at first glance. Everything was beautifully decorated and we had all the comforts we needed. After a short while of relaxing in our room, we decided to head out and explore a little.
We got all decked up and made our way to the famous Floating Village. If you asked anybody in Siem Reap what do on a leisure day, they would definitely suggest visiting the floating village, and rightly so. We took a boat ride and explored the village for two hours. We even came across some marvelous sea animals on our way back. After the tour, we decided to head back to the hotel and on the way, our guide gave us some important insights into the history of Cambodia.
Day 2: Collecting Our Blessings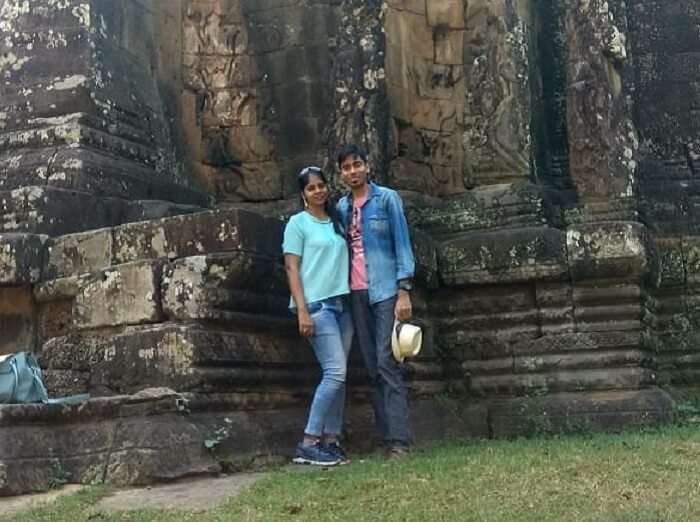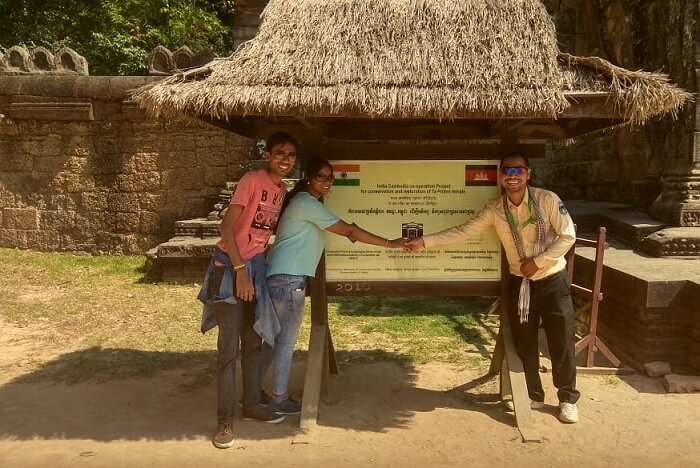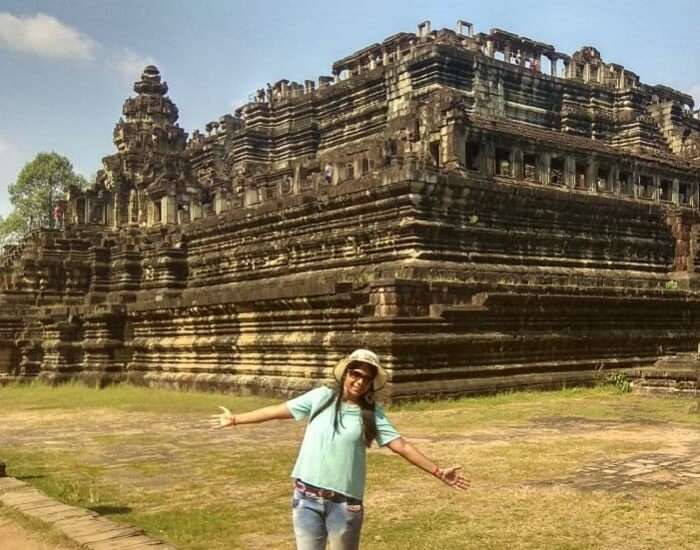 After a refreshing sleep and a light, healthy breakfast, we were on our way for a full day Siem Reap tour of ancient temples. Both my wife and I, being history buffs were truly excited about this particular day. Our first stop was Angor Thom, a temple famous for its enormous human faces carved on stone. Our guide helped us get some great pictures here.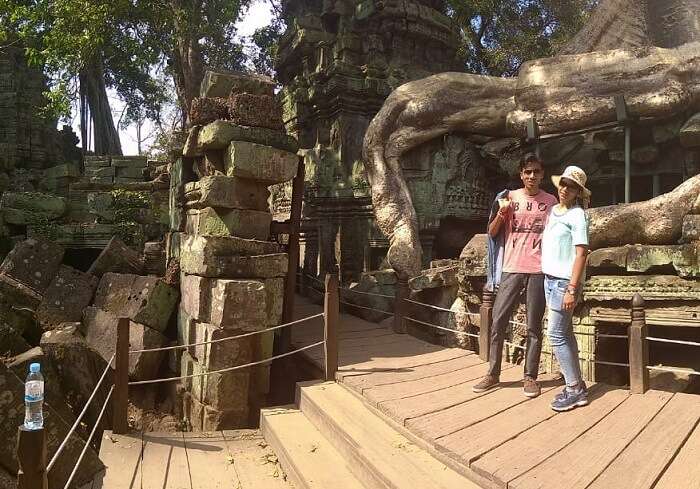 Up next was the Bayon Temple which also had some colossal carvings on stone that left us speechless. Our guide went on to tell us about the kings and dynasties that were behind the establishment of these grand architectures. We also visited the Royal Enclosure and Elephant Terrace during our tour. I would definitely suggest taking this tour if history and architecture fascinate you.
We also stopped for lunch and tasted the delicious Cambodian cuisine. When in Cambodia, you really cannot skip out on this one. We had an amazing and filling lunch that fueled us for the rest of the day. Our last stop was the famous Angkor Wat Temple. Almost everyone who visits Siem Reap makes a stop at this mesmerizing temple. Even when we got there, we had to wait in a queue for a while, but once we were inside, we felt simply iridescent.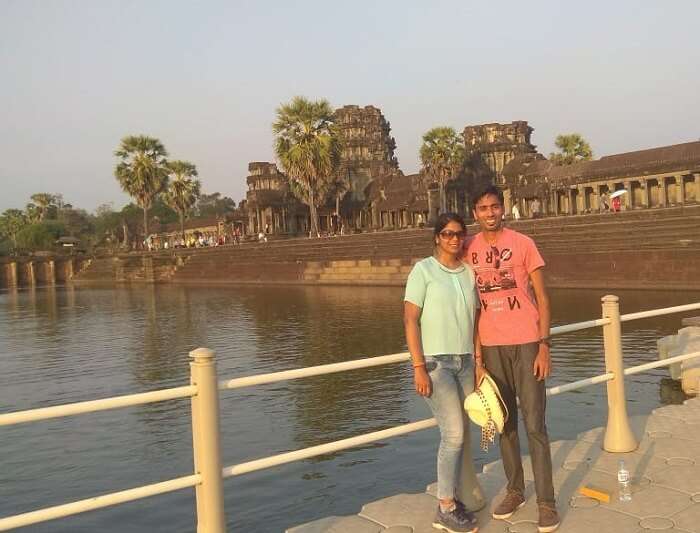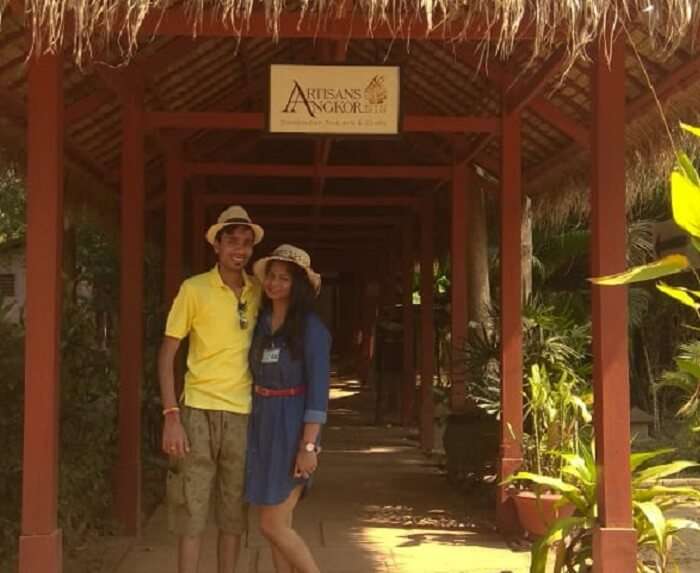 We managed to catch the beautiful sunset in Angkor and even got some really great photographs. After we took a tuk-tuk ride back to our hotel and lounged by the swimming pool until dinner.
 Phu Quy: A Handy Guide To Traverse Through This Scenic Land Of Abundant Bliss In Vietnam!
Day 3: A Taste Of The Cambodian Culture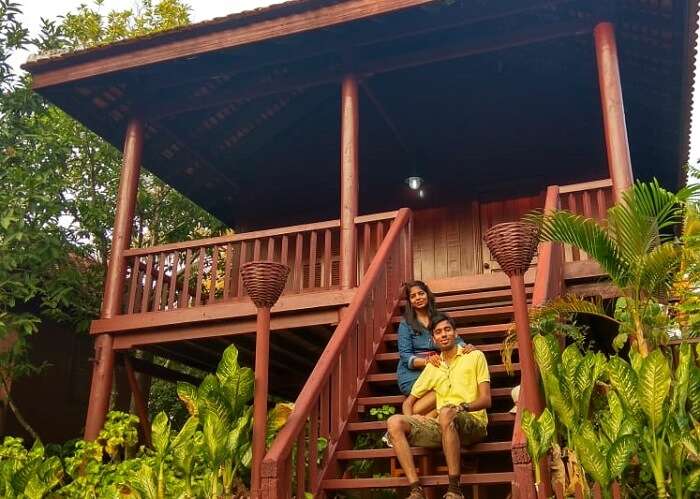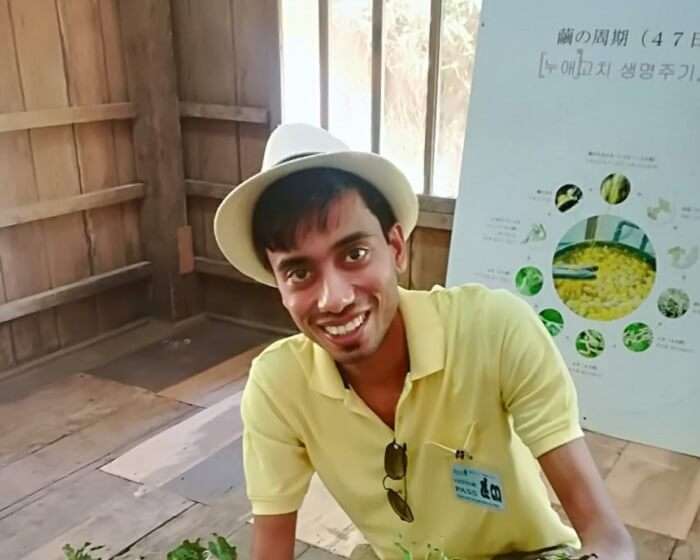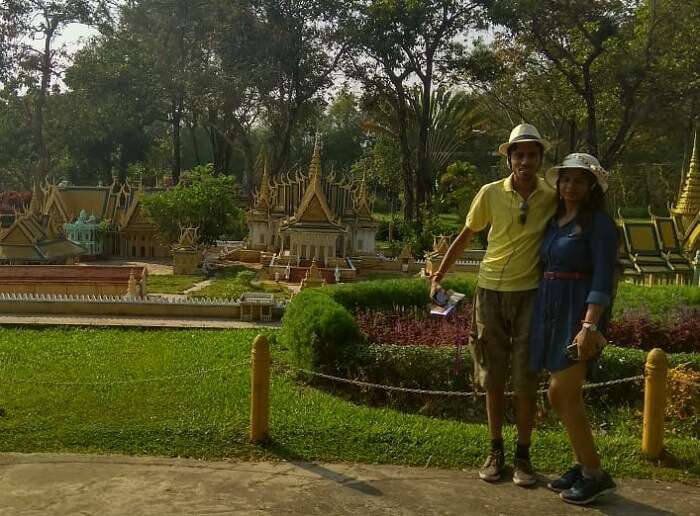 We woke enthusiastically to make the most of our last day in Siem Reap. We made our way to the west to visit the renowned silk farm. Witnessing the end to end process right from the silkworm creating a cocoon to the extraction of silk, all of it was truly captivating. We also got the opportunity to interact with the workers and learn more about the process.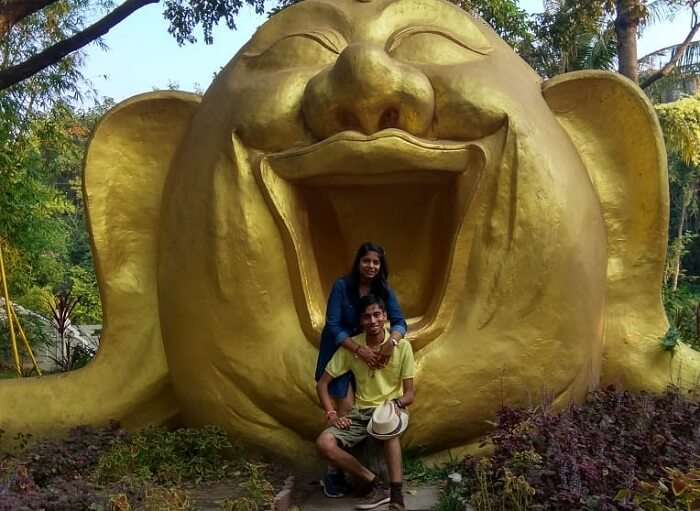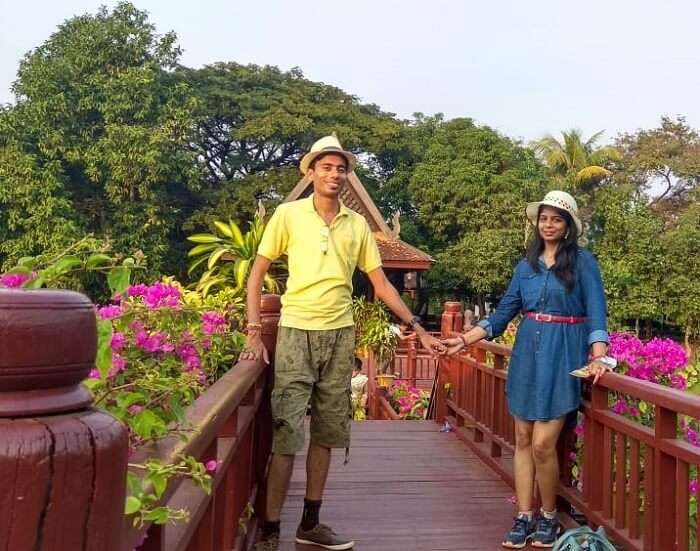 We then made our way to the Cultural Village which honestly, needed a whole day of its own. But we tried to make the most of our time we had and visited a number of attractions including the wax museum and royal palace. We loved the rituals of the Cambodian wedding which were demonstrated along with the entertaining dance shows.
After a fruitful day full of learning and fun, it was the time to say bye to Cambodia and its people. We definitely wanted to say here longer and hope to come back again. We then left for the airport and boarded our flight to Hanoi. Upon reaching, our driver escorted us to the Anise hotel where we spent the night.
Day 4: Exploring Tam Coc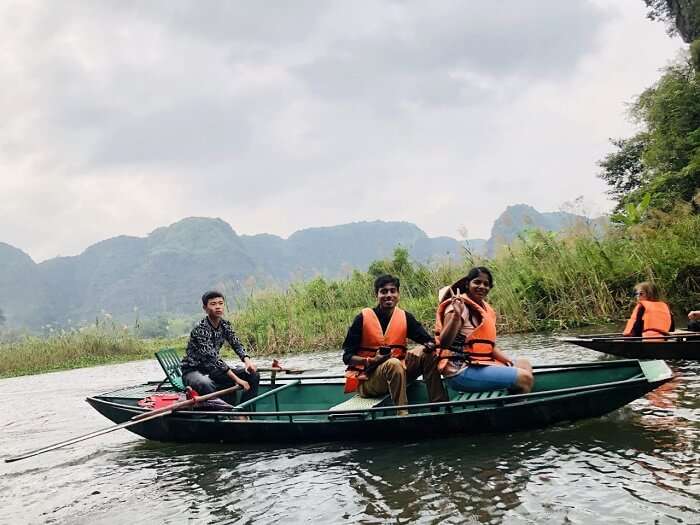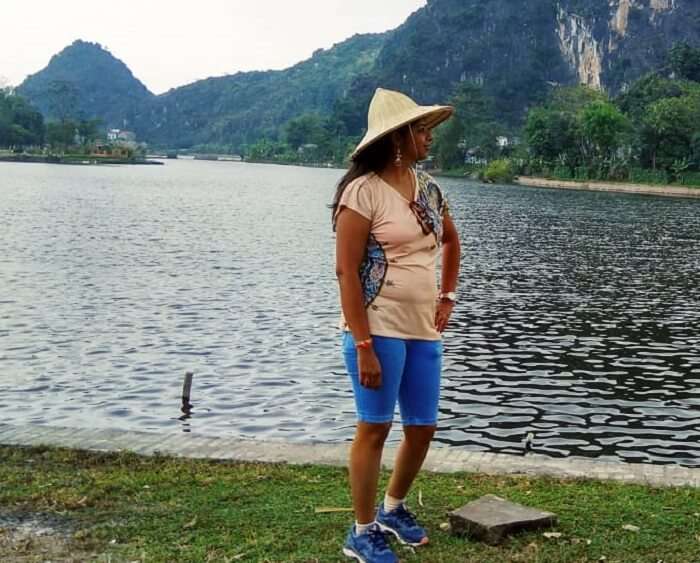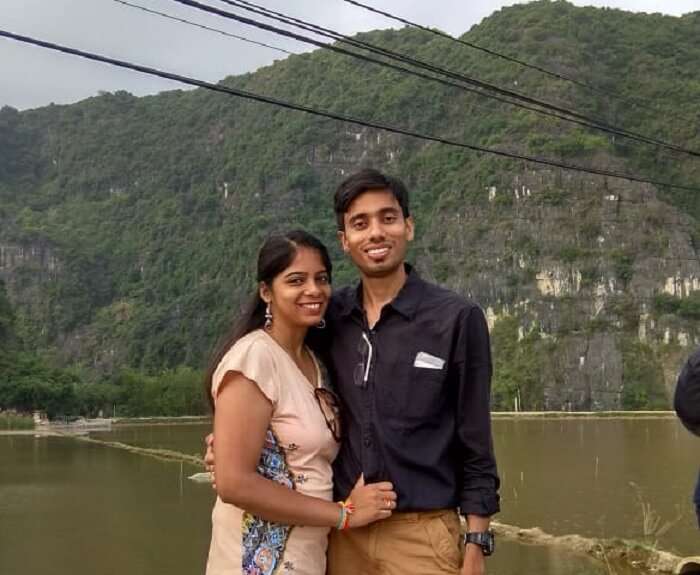 We woke to the rain and made our way down to breakfast. Unfortunately, being vegetarians there wasn't much to choose from which was a little disappointing. We met our guide at 8:30 am who was waiting for us with a new group of people and a shared coach that would take us to Hoa Lu. We reached the historic city of Vietnam and saw famous, ancient temples of Le and Dinh Dynasties. Our bus then dropped us to Tam Coc for a local buffet lunch where we also enjoyed a boat ride here. The boat trip took us through the beauty of the karst formations as we passed along one of the many caves.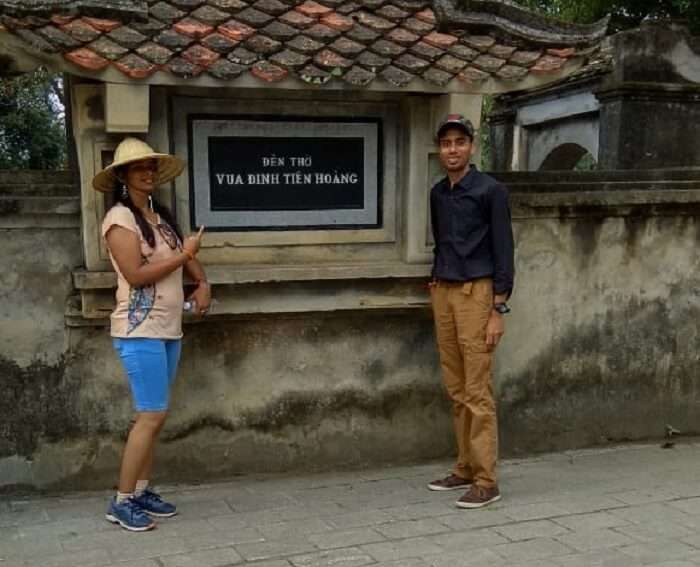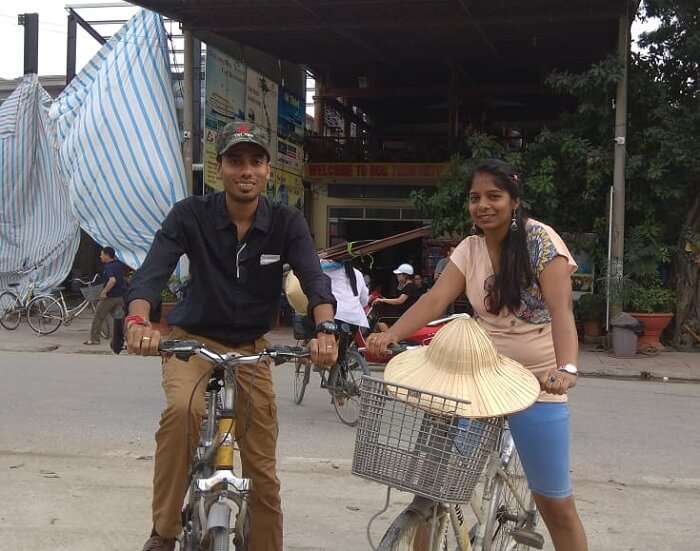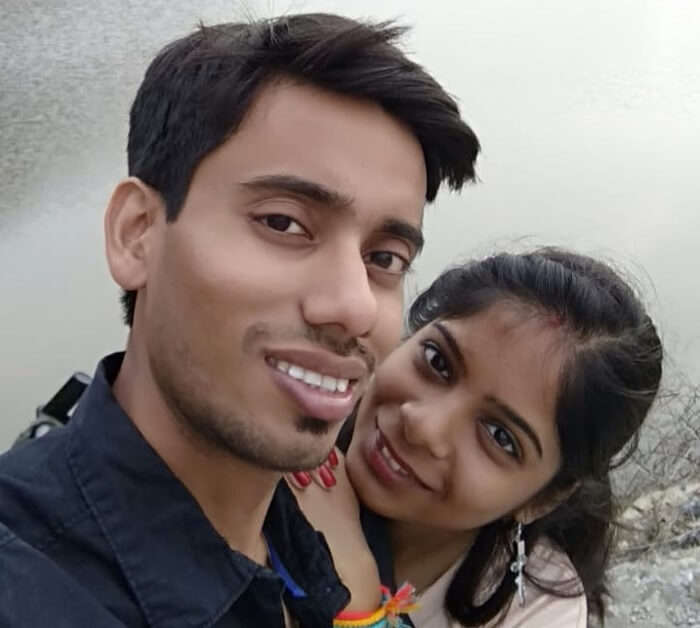 We then head back and decided to go cycling through the street of Tam Coc. This is truly an experience of its own and something we did not want to miss. We saw rice fields, rivers and rocky outcrops on our way. After we had our fill of the beautiful sights, we made our way back to the hotel by 7 pm. We indulged in some delicious Indian cuisine nearby for dinner and caught up on some sleep.
 8 Famous Hindu Temples In Vietnam To Seek Blessings!
Day 5: A Romantic Evening On A Cruise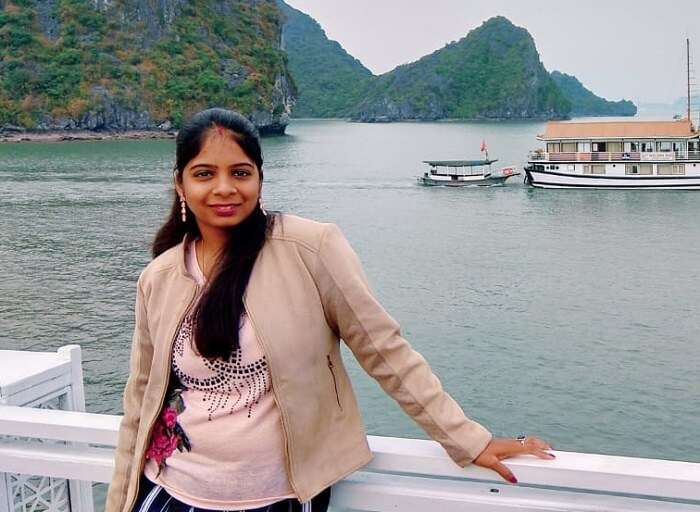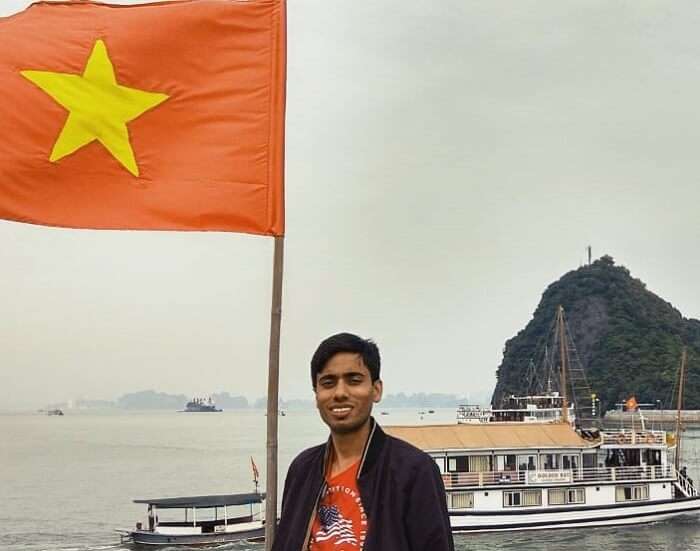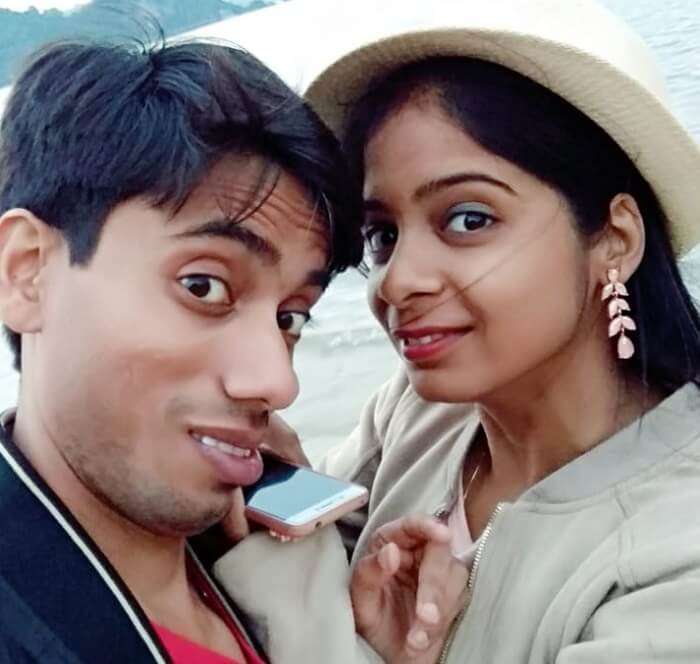 Today, we woke up more excited than ever, since this was the day were looking forward to the most. We took a trip to Halong Bay, one of the most talked about gems in Vietnam. After having a light breakfast, we made our way to the harbor and reached around 1 pm. We were transferred to Apricot cruise which was all set to welcome us. They even managed to arrange vegetarian food for us, which we appreciated very much. The cruise ride was simply mesmerizing. The cool breeze coupled with the breathtaking sights was just the perfect combination.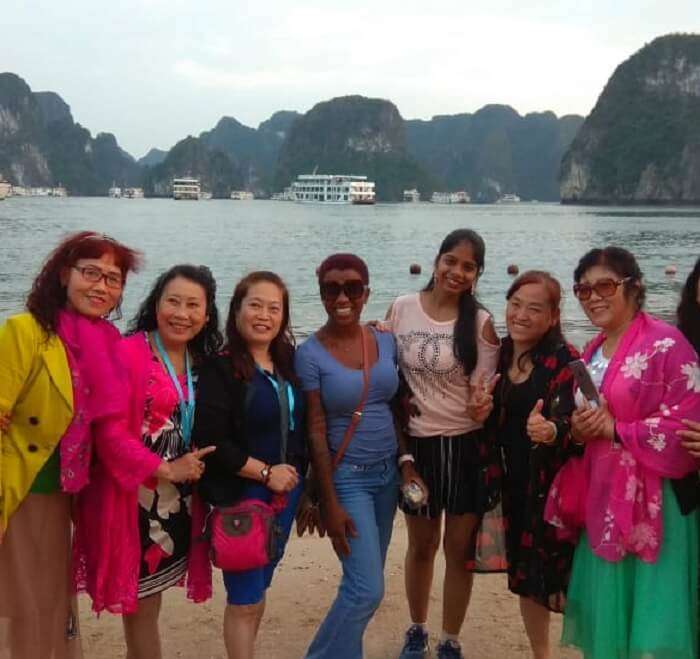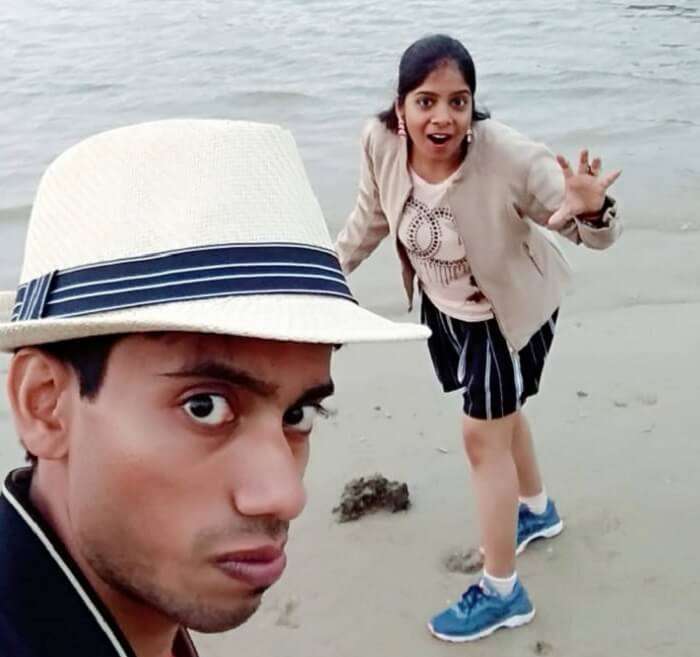 At 4 we reached Surprise cave and tip top island where we spent some quality time together. We then head back to the cruise by late evening to enjoy a sumptuous dinner along with majestic views of the Halong Bay. But the party wasn't over yet; there was a surprise Christmas celebration that we got to attend as well. This was just the cherry on top of the cake since it was also my wife's birthday today. We cut a cake along with fellow travelers and enjoyed some great music. Spending a night on a cruise was definitely something we have been able to check off our bucket list.
Day 6: Living The Cruise Life!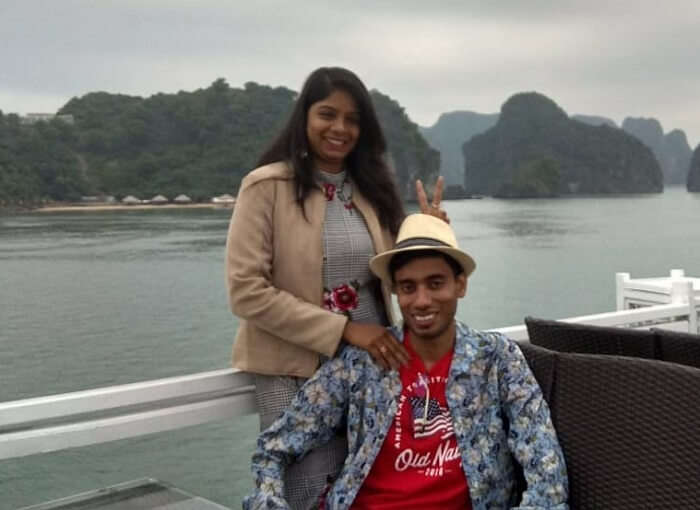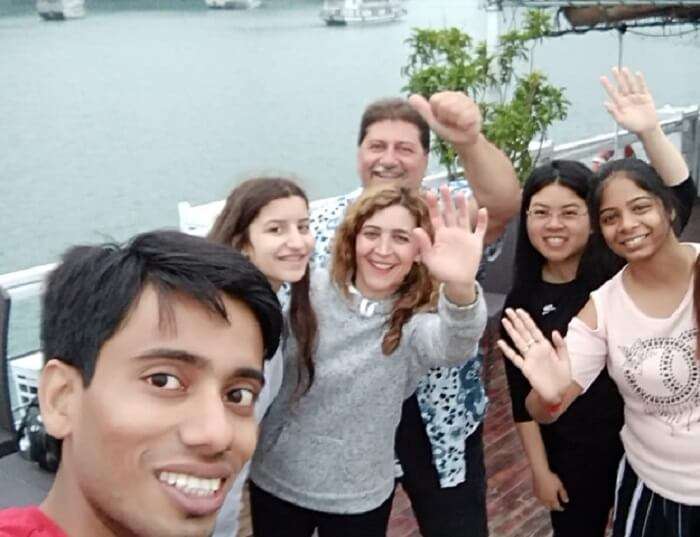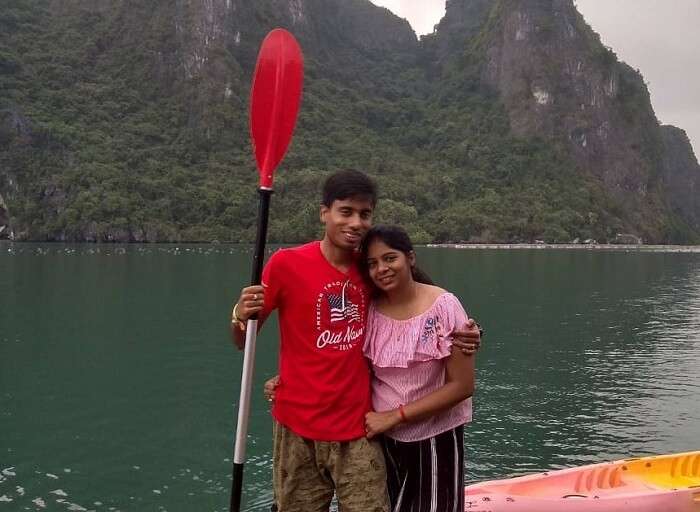 On this day, we woke up super early and assembled for a Tai Chi (a Chinese martial art yoga) session on the cruise deck. After learning some great techniques and channeling my inner Bruce Lee, I head to breakfast with my wife. After a hearty meal, we made a stop at the Pearl Farm village where we saw the pearl making process right from scratch. We kayaked our way back to the cruise where lunch was served.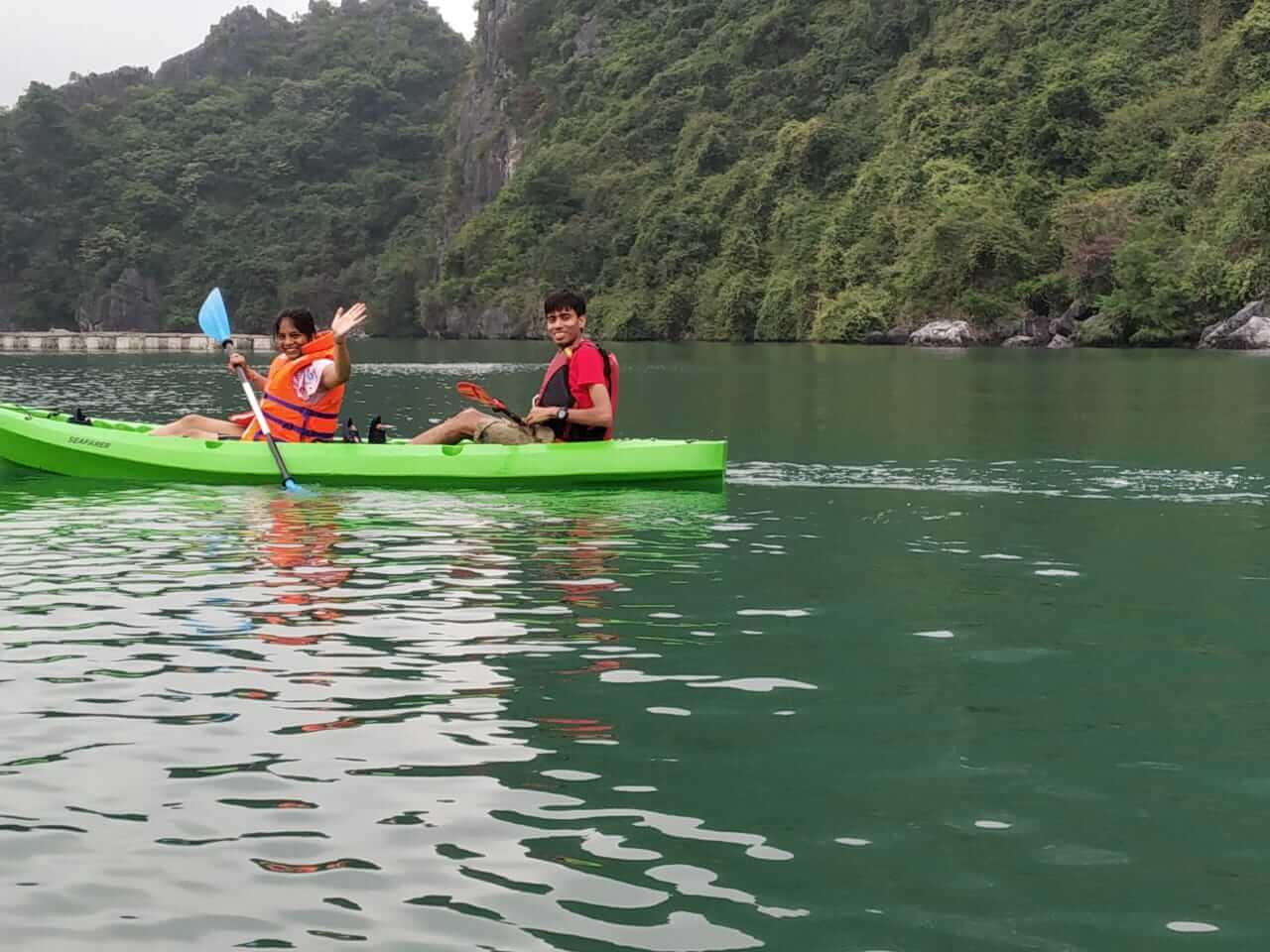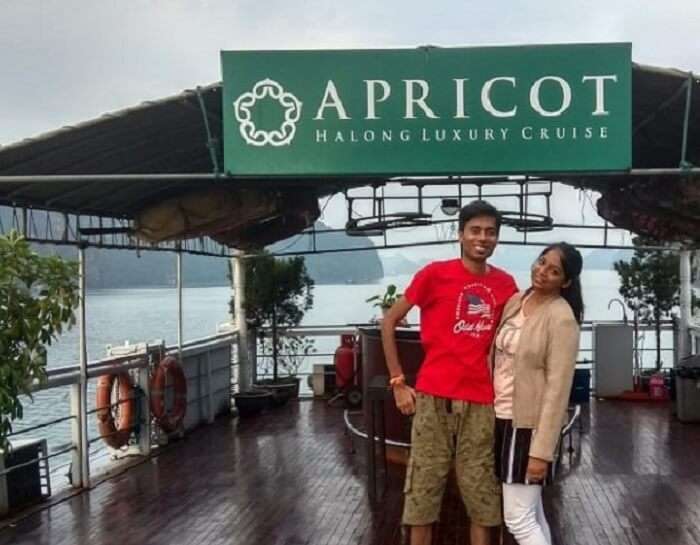 These last two days were an absolute dream for me. Meeting people from different parts of the world and having a great time on the cruise is something I'm going to cherish for a long time. With a heavy heart it was time to say goodbye to Halong Bay and head back to Hanoi. To beat the blues, we head to a puppet show in the evening and enjoyed some shopping on the streets of Hanoi. We then came back to our hotel and packed for the next day.
Day 7: A Happy Ending
We were picked up by our driver early in the morning for our ride to the Airport. It was time to go back home and bid adieu the wonderful vacation we spent in Cambodia and Vietnam. Both of us brought with us a bundle of memories from our romantic trip to Cambodia and Vietnam.
 10 Most Romantic Places In Cambodia That Will Spoil You Both For Life!
Things we enjoyed the most!
Cambodia's world heritage Angokar vat is one of the seven wonders of the world and visiting the site was like dream come true.
The museum in Cambodia showcased whole of Cambodian culture, which was one of the best moments
The beautiful sunrise sunset experience in Halong Bay, along with the cruise was one of the best memories of our trip
We have to mention the sweet Jenny Pham from LVP Travels for sending us a small souvenir all the way from her office
Things we wished would have been better
Well, I guess the only thing we struggled with during the trip was the food. We wish there were more vegetarian option to choose from.
Things we would come back for!
We would have spent more time in the Cambodian Cultural Village if we could
Also, given the time constraints, we weren't able to get a tour of Phnom Penh and Ho Chi Minh City. Saying that we don't have any regrets as we want to revisit our memories time and again for the things we covered.
Our experience with TravelTriangle
Travel Triangle never disappointed us with the facilities and luxury it promised during the course of the trip. Right from the planning of the trip till the end it has been a very smooth journey and our travel expert, Megha was available throughout. Also, the prices offered by TT is quite competitive and worth considering.
My only suggestion to TT is to onboard a few more travel partners so that customers have more options to choose from when planning a trip.
 Baphuon Temple In Cambodia: Here Is A Comprehensive Guide On This Ancient Temple
Tips, from me to you
I would definitely recommend not missing out on Siem Reap and Hanoi during your Cambodia-Vietnam Trip.
Siem Reap is definitely a place to visit if you love ancient history and sculptures. It takes you back to the old 13th century and you can see the glimpses till today while Hanoi has flavors of everything be it flora and fauna, natural scenic beauty, modern lifestyle, tasty local foods, as well as some stunning architectural sights.
If you have a history buff in you as well, Cambodia and Vietnam are surely on your list too! Customize your next holiday with a Cambodia and Vietnam package from TravelTriangle and have a wonderful time with your loved ones.