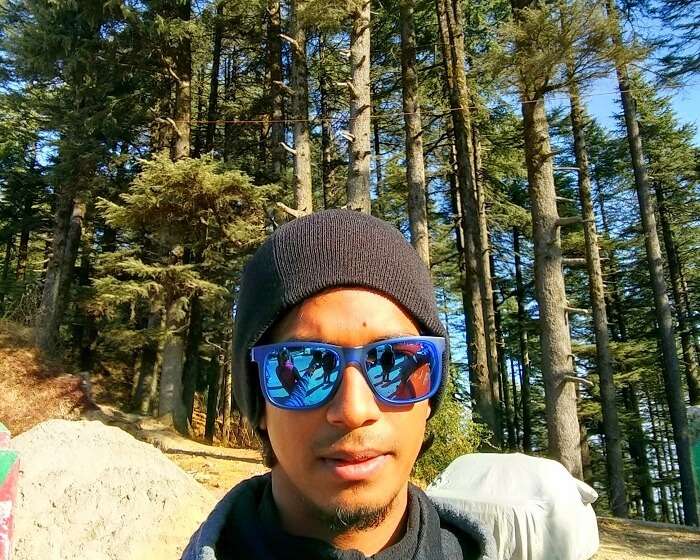 "Great management, good accommodation, delicious food, nice party, happening crowd, camping, bonfire, & of course – the place, which was beautiful. New Year in Kanatal was lit!"
Hi there, I am Rishabh, an ambivert traveler who loves to go on journeys with family, selective friends, and by myself. This year however, after many failed new year travel plans, I finally decided to take the third option and go by myself to this heavenly place in Uttarakhand called Kanatal and I am proud to say, it was my best New Year experience ever!
Destination: Kanatal (an offbeat retreat in Uttarakhand that is some 40km away from Mussoorie)
Weather in Kanatal: 15 degrees to -3 degrees with snowfall (Oct – Feb)
Delhi to Kanatal by road: 321 km (via NH 34)
Trip type: Adventure camping in Kanatal
Cost: INR 3600 per person (double sharing basis)
Inclusions: Transport (minibus), 1 complimentary breakfast, lunch, & dinner, adventure activities, camp stay, temple trek, and Tehri lake visit
Exclusions: 2nd day breakfast and activities at Tehri Lake


Itinerary:
Day 0: Overnight journey to Kanatal with stops for dinner and refreshments.
Day 1: Check in at camp, breakfast, adventure activities, lunch, temple trek, DJ night party & bonfire.
Day 2: Adventure activities, breakfast (paid – INR 180), Tehri lake visit & water activities (optional), proceed back to Delhi, reach Delhi at night.
And now, before I begin, I would like to thank TravelTriangle (found on Fb) for organizing such an amazing weekend trip and also Aakash (the coordinator) for handling everything so well and being flexible with timings!
The Kanatal Trip Experience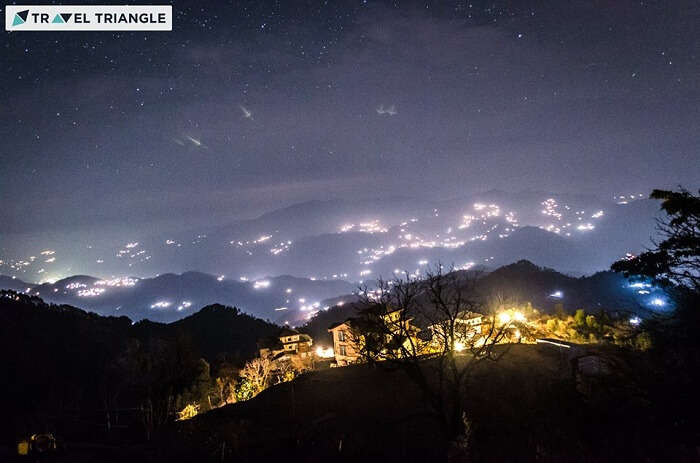 I boarded the bus from Akshardham Metro Station (9pm) with just one tiny backpack, wild expectations, and a lot of skepticism. Being an ambivert, I sat quietly in my seat and tried to analyze the crowd. They sure looked fun. After introductions, I kind of opened up. On the way, there was a stop for dinner around midnight. This is where I met Akanksha, who introduced me to her group. They all made me feel comfortable and the extrovert part of me kicked in. We started our journey again and I had only one thing in my mind; there's a valley ahead and I have motion sickness but thankfully, I slept through most of it.
Tip: Carry a powerbank to charge your devices on the go. Don't miss out on a good camera.
Camping in Kanatal: To mesmerizing views!
We reached Kanatal at around 7.30 AM and I was a bit disappointed because I was expecting snow (it had snowed 4 days before!) But of course, it was quite chilly and even I have to admit, I was not prepared to handle sub zero temperatures. A small rocky road led to our camp – Camp Living Kanatal.
We finally reached the site after a 5 minute walk and there stood an amazing campsite with a spectacular view. There were different types of tents and I was quite happy with mine (dome shaped) when they showed where it was. A circle of tents on a cliff with a beautiful view. Perfect! The tents had pillows, heavy quilts, and proper insulation from the ground. I shared it with a person from another group. After checking out the view, we went on to freshen up and had some great breakfast. Honestly I wasn't expecting the variety.
Tip: Carry proper woolens for it can get really cold in Kanatal (sub zero temperature is common in winter mornings and nights)
Must Read: 10 Best Sites For Camping In Dhanaulti And Kanatal For An Adventure-Filled Vacation
A solitary trek followed by adventure activities
After this, I went into the woods for a trek alone to find some peace. It was calm and creepy at the same time. I could hear the valley sing. I found a spot where there was some sun and warmed up for a while. I returned to the camp an hour later and then we proceeded towards the rappelling site.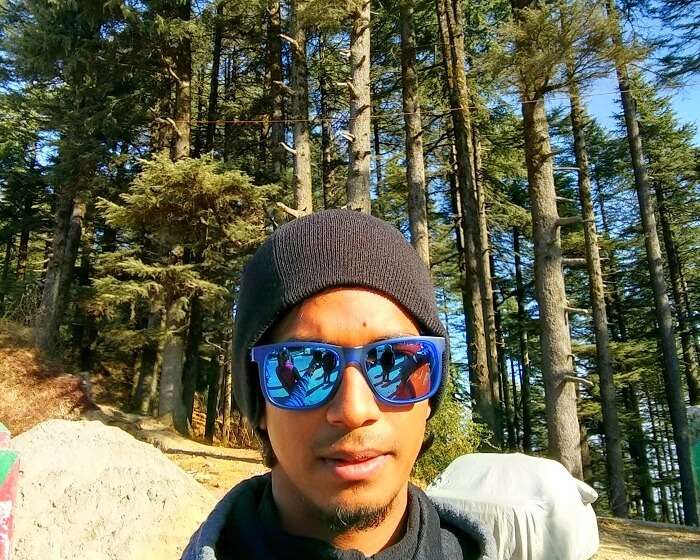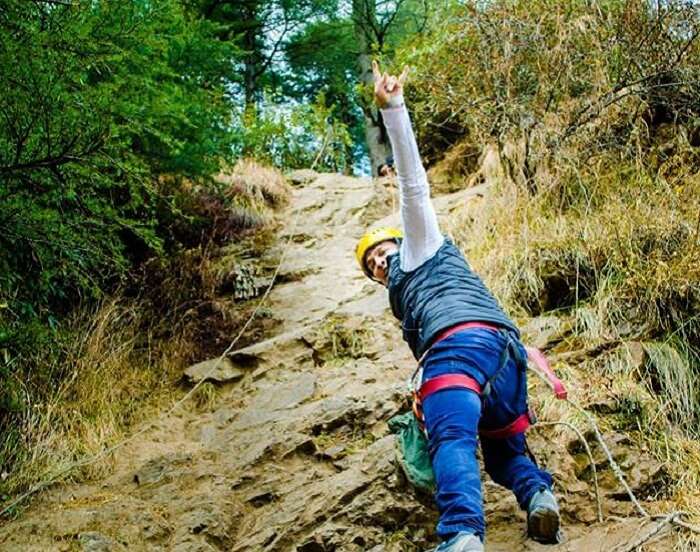 The slope we had to rappel on was around 30-40 feet high. This involved climbing first. We were instructed on some basics and then soon we got started. The first person to do it was Kshitij from Akanksha's group and he did the ascent as well as the descent with ease. I had a mild lower back pain from a recent injury and didn't want to worsen it, so I passed. The good thing was, everyone was given a chance to do it and everyone had a great time!
Tip: Wear comfortable clothing and proper sports shoes for treks.
---
Planning your holiday but confused about where to go? These travel stories help you find your best trip ever!
Real travel stories. Real stays. Handy tips to help you make the right choice.
---
The temple trek of a lifetime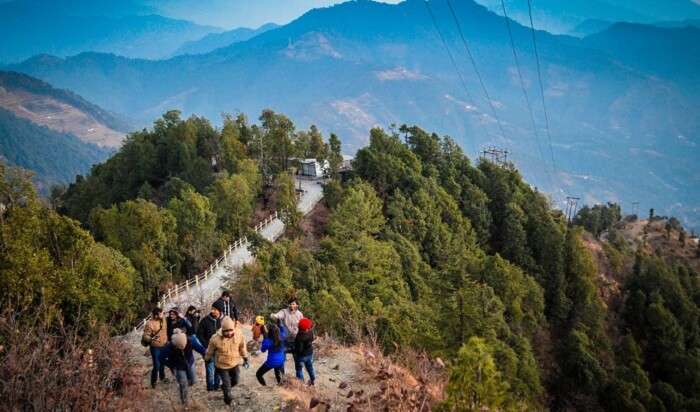 We went back to the camp and viola! Our lunch was waiting for us and guess what? Even this meal blow my mind. Everything was delicious. After resting for a bit, we started our short bus ride to the foot of the Surkanda Devi Temple Hill – for the trek. The temple stood high up on a hill and I could see the steep slopes on which people were walking and I said to myself: All these days you were ignoring the "incline" on the treadmill, now get ready for a heavy dose of it. With my new friend Shubhi, I started the trek and after only a few steps, I had to stop for a breather. Plus the cold winds were making it much more challenging. We kept going like this for a while and all of a sudden, the inclination of the slopes doubled. At this point, some people started giving up.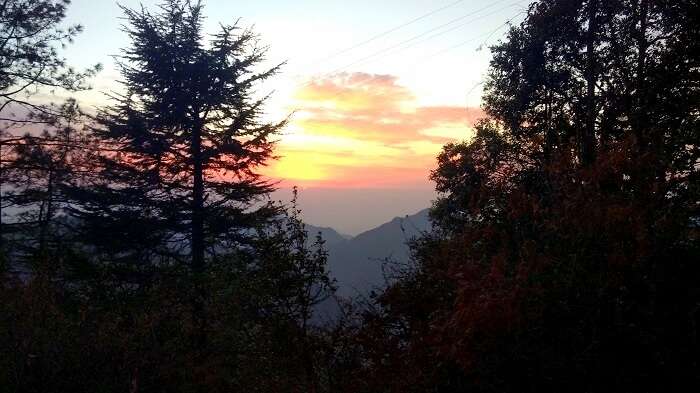 However, there was a group of highly enthusiastic and energetic people with us who started helping and motivating everyone. Soon, the spirit returned and everyone was back on their feet. At around mid way, the sun had started setting. The view was breathtaking and we almost forgot about the 700 metres of trek that was left. We increased our pace and finally reached the top. It was completely dark with the temple being dimly lit. We couldn't see the famous 360 view of the valley which was a bit disappointing. Nonetheless, we entered the temple and sat there for a few minutes of quiet. It was very soothing.
Reaching the top for a few minutes of calm was totally worth it. We started our descent and you guessed it, it was a gazillion times easier, apart from the fact that there was no light on the path and we had to use our flashlights. We reached the foot in 20 minutes (1.5km of downslope).
Tips:
Carry a torch or a powerful flashlight for there are no lights on the way to the temple and it can get pitch black in the evening.
The uphill trek to the temple is a tough one, not recommended for old people.
Suggested Read: 9 Awesome Things To Do In Kanatal For A Refreshing Getaway
An epic New Year camp party!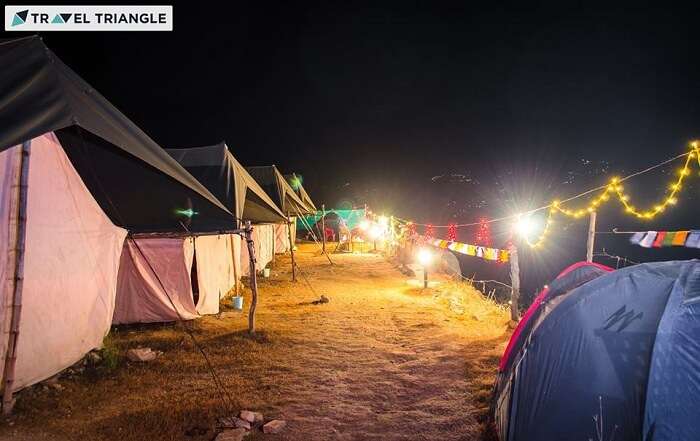 We returned back to the camp and found it to be beautifully lit with decorative lights and a huge stack of speakers and I said to me self: this is going to be fun. There was already a bonfire lit and soon the music started. At around 8:30, we got the 3rd meal of the day, which had tandoor and grill items, both veg and non veg and again, it was great. The DJ turned the volume up and everyone was on their feet. The crowd was really energetic and the DJ was good.
We entered the new year moving to Punjabi beats! Later, a huge cake arrived at 12, which I was not expecting at all. Post the cake cutting and festive cheer, it got really cold after midnight and it became unbearable for me. So I rushed to my tent, grabbed the quilt and I didn't even realize when I passed out. I was warm throughout the night though and I got a sound sleep.
Tip: Drink responsibly (not kidding!)
Suggested Read: New Year Weekend Trip To Kanatal: To Fantastic Beginnings
More adventure activities – valley crossing & flying fox
I woke up to a beautiful morning and the first thing I saw were the sun kissed valleys. What an amazing way to start the year! Next up were two more activities: valley crossing and flying fox. Both were fun but I was expecting a longer cruise time in flying fox. I was doing these two for the first time so it was good overall. This time, we finished these two activities really fast as the groups were divided. Later, we went back to our camp for breakfast which was paid. The menu too was different from the previous day and the food was even better.
We were instructed to pack after the breakfast and during this time, Camp Living Kanatal owners individually wished everyone a happy new year and gave us handwritten cards, which just added to their brilliant hospitality and management.
But wait, there's more!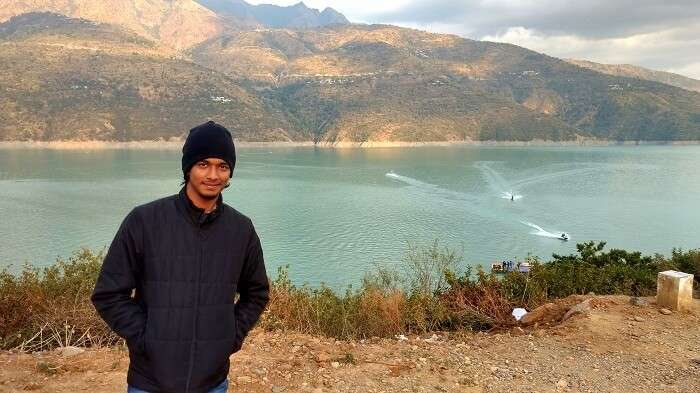 And so, we checked out of our camp. I wanted to stay there for a few more days. It would have been fun to gaze at the stars at night and the green valleys in the mornings but we had to say goodbye for now. Next stop was: Tehri Lake. I wasn't expecting the lake to be so greenish-blue. It was marvellous with all the mountains surrounding it. Water sports activities were not included in the itinerary and we were given a full hour to do that. I didn't do it for some reason and decided to stay back and enjoy the view which itself was more than beautiful.
Tips:
Do enjoy Tehri lake adventure sports, they are worth it (water skiing, Jet skiing, Water zorbing, Rafting). Prices are reasonable and subject to vary.
The ideal duration for a holiday in Kanatal should be 3-4 days since during this time, travelers can fully enjoy the beauty of the mountains and soak in the serenity it has on offer.
Back to Delhi
We started the final segment of our journey to Delhi. After a dinner stop, we reached Delhi at 2:30 AM and the beautiful trip came to an end.
Suggested Read: 19 Enchanting Lakes In Uttarakhand: Pick From Daring Treks And Soothing Getaways
In the end..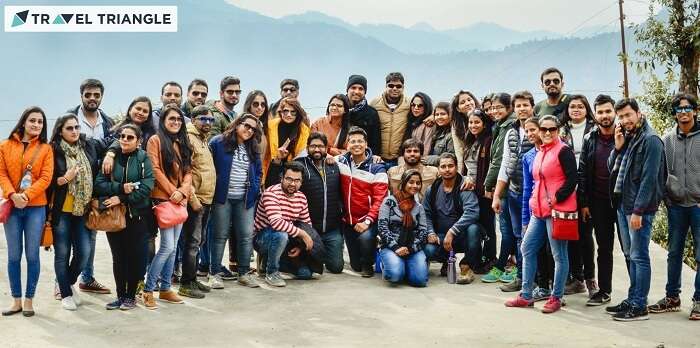 I am glad I spent my New Year's Eve in Kanatal. Camping was a major part of my happiness and till the time I did it, I had only seen it in movies. Turns out, it was exactly like that and even better. Sleeping in a tent in freezing temperature and waking up to a new year with a beautiful view of the valley and mild sun is just the kind of experience you would like to begin your year with. In conclusion, I can sum up my trip in a few words: treks, adventure activities, bonfires, lip-smacking food, and fun people.
Things I loved about the trip:
Great management, flexible with timings, good accommodation and comfortable travel
Delicious food, nice party with a happening crowd and of course, the camping and the bonfire!
The place itself. It's beautiful.
Things that could have been better: Toilets. The toilets for quad sharing tents were attached and far better and cleaner than the toilets for the double sharing people. We got the typical camp toilet which was not usable and bathing was not an option. Other camps had far better toilets.
My tips for future travelers:
Pack light.
Carry good winter clothing and a sturdy and comfortable pair of shoes which will help with all the treks.
Lip balm is a must to prevent chapped and painful lips.
DO NOT miss the Surkanda Devi Temple Trek and Tehri Lake.
Further Read: 19 Amazing Places To Visit In Uttarakhand In Winter
A good weekend trip experience is something that can last forever! Go where your heart desires and you too could create unforgettable memories! Book Now!
---
Long Weekend Trips Starting @ Rs 3499/-
Take a trip to spend the upcoming long weekend with your buddies.
✓ Stay at 4 star rating hotels with local sightseeing, meals and transfers.
✓ Travel in AC coach round trip (from Delhi).
✓ All Inclusive Deal– Camping, Jeep Safari & Trekking as per itinerary
✓ Sign up NOW to celebrate the long weekend out of town!
---