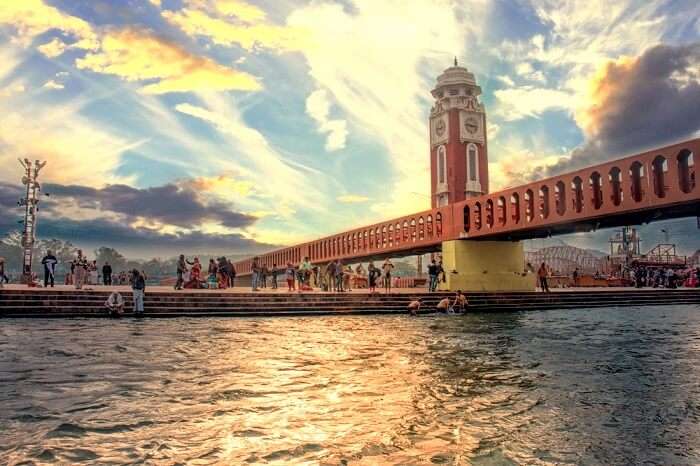 Uttarakhand is an abode of glistening rivers which flows from the imposing glaciers situated at the Himalayan peaks. These beautiful water bodies makes the state appear more beautiful. Commonly called the land of the two holy rivers, Ganga and Yamuna, Uttarakhand is considered as the sacred land. But apart from these holy rivers, the state is also a confluence point of many other rivers. Along with having various cities settled across its shores, these rivers are also a major source of irrigation and power generation in Uttarakhand. So, if you're planning a vacation to this majestic state make sure to take a trip around these rivers and enjoy its silent serenity.
6 Beautiful Rivers In Uttarakhand
Apart from being a nature's paradise and an adventurer's abode, Uttarakhand is a home to these 6 rivers which are the holiest and biggest rivers and worth a visit.
1. Ganga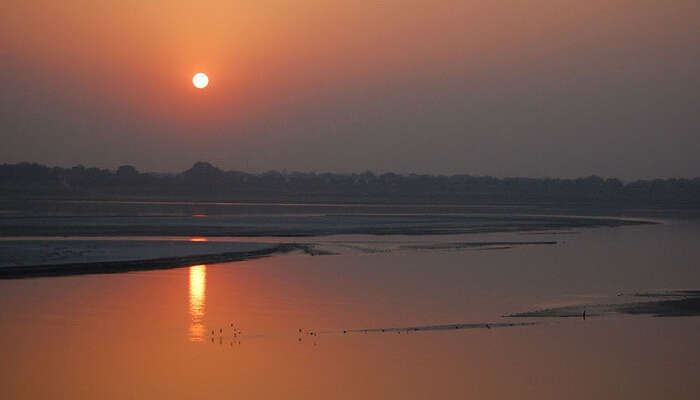 The Ganges river is considered as the holiest river according to the Hindu religion. Symbolizing elements of divinity, spirituality, moksha and purity, this holy river body has its mention in many ancient relics. Often considered as a life-giving river and goddess, the river Ganges originates from Gomukh situated in Uttarkashi in Uttarakhand. In North India, the Ganges river is the major water body on whose banks numerous civilizations have inhabited. Emerging from the peaks of the Garhwal Himalayas, the river takes on a journey of 2,525 Kms while passing through Uttar Pradesh, Bihar and West Bengal and merges at the Bay of Bengal. It is believed that bath in the holy water or cremation and immersion of ashes at the ghats of Ganges are holy duties.
Tributaries: Alaknanda and Bhagirathi
Must Read: Top 18 Amazing Places To Visit In Uttarakhand In 2019
---
Uttarakhand Holiday Packages On TravelTriangle
Witness the beauty of Uttarakhand and indulge in spiritual pilgrimages, adventure sports, and treks. Visit Nainital, Rishikesh, Haridwar, Auli, Jim Corbett, and more. Get best holiday deals on TravelTriangle.
---
2. Yamuna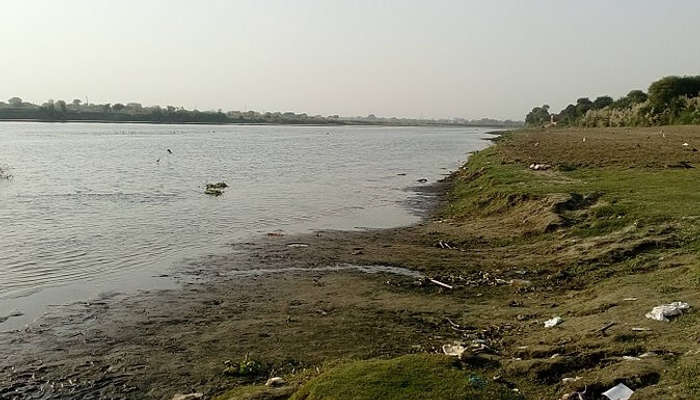 Yamuna is another holy river in the hindu mythology which originates from the Yamuna glacier which is resting at an altitude of 6,315 metres. Flowing from below the peak of Kalindi Parbat, the melted glacier settles at the Saptarishi kund from where the journey of the river starts. The Yamuna river passes from Uttarakhand, Haryana, New Delhi and Uttar Pradesh where the river merges with Ganga at the Triveni Sangam. The literal meaning of "Triveni Sangam" is the confluence of three rivers i.e., Ganga, Yamuna and Saraswati. This river is the longest river which stretches to 1,376 Kms until it joins with river Ganga. There are many mentions of this holy river in the ancient texts and stories related to Mahabharata and Lord Krishna.
Tributaries: Tons River, Ken River, Hindon River, Sasur Khaderi River
Suggested Read: 10 Honeymoon Places In Uttarakhand For An Idyllic Escape In 2019 Right After The Wedding
3. Alaknanda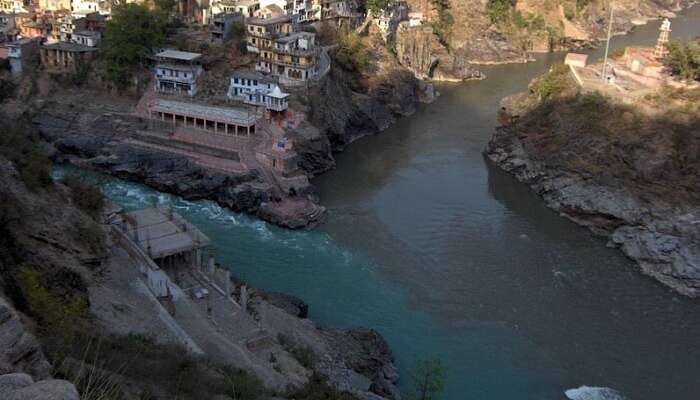 The Alaknanda river is considered as one of the most important water bodies which forms the river Ganges. It is one of the two major headstreams to form Ganga, the other being the Bhagirathi river. It emerges from the confluence of Satopanth and Bhagirath Kharak glaciers and merges at the Bhagirathi river at Devprayag. There are many tributaries of Alaknanda which flows from Uttrakhand. Alaknanda is not only considered a major source of irrigation in some states and also a power generation source for producing hydro electricity, but this river also holds a major role mythologically. Apart from this it's high currents and gushing water makes a perfect spot for various adventurous water sports.
Tributaries: Mandakini, Nandakini, Pindar rivers
Suggested Read: 10 Places To Visit In Haldwani On Your 2019 Trip To This Gem In Uttarakhand
4. Bhagirathi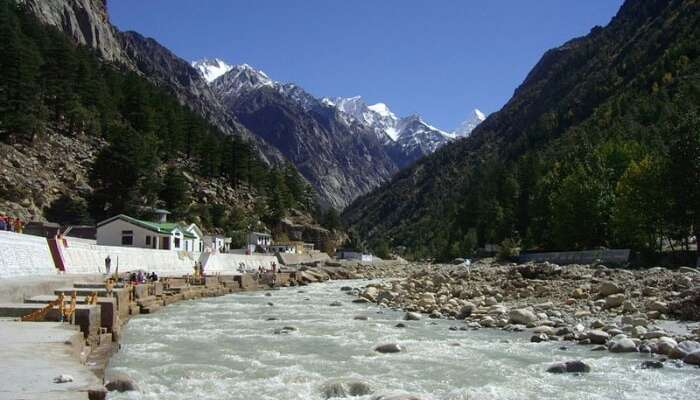 Image Source
Bhagirathi river emerges from Gaumukh which is situated at the base of the Gangotri and Khatilang glaciers in Uttarakhand. This river is one of the two main headstreams of Ganga along with the Alaknanda river. Despite Alaknanda river is longer than Bhagirathi, according to mythology Bhagirathi is considered the main source of river Ganga. The river commences a distance of 205 Kms and joined by small rivers and streams through its course. Alaknanda river and Bhagirathi river merges together at Devprayag located at a height of 475 metres above the sea level. This confluence point is considered as a very holy place as here the Ganga becomes complete and starts its course.
Tributaries: Kedar Ganga, Jadh Ganga, Kakora Gad, Bhilangana
Suggested Read: 18 Offbeat Places In Uttarakhand: Explore The Hidden Himalayan Gems In 2019
5. Ramganga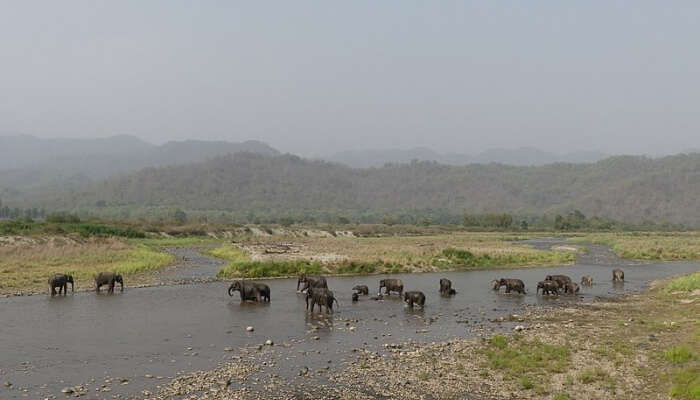 Originating from the lower Himalayas of Garhwal, the Ramganga river starts its course from a height of 3,110 meters near the Lohba village. The river flows down through a mountainous terrain and while covering its course it forms many falls and rapids. The Ramganga river is 155 Kms long and flows from the southwest towards the Kumaun Himalayas. The course of the river passes through Jim Corbett National Park and descends to the plains. The cities which are inhabited at the banks of river Ramganga are Moradabad, Bareilly, Badaun, Shahjahanpur, and Hardoi situated in Uttar Pradesh. The Ramganga Dam or locally known as Kalagarh dam is an embankment dam which is built over the Ramganga river and located 3 Kms upstream of Kalagrah river in Pauri Garhwal.
Tributaries: Gangan, Kho, Kosi, Deoha and Aril
Suggested Read: Top 20 Places To Visit In Uttarakhand In Summer In 2019 To Dial Down The Heat
6. Kali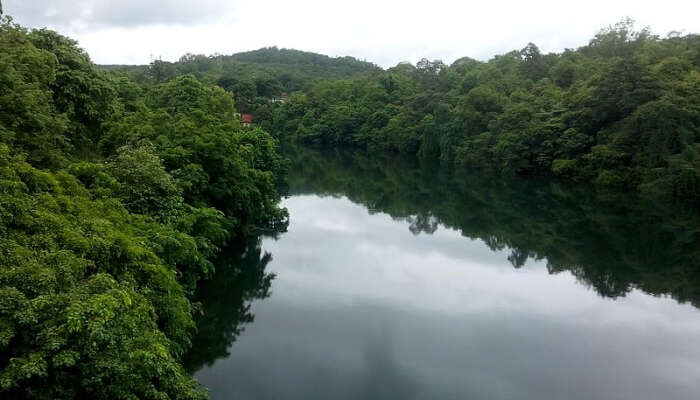 Image Source
River Kali emerges from the Trans-Himalayan zone of the Greater Himalayas which is situated at a height of 3,600 metres. Also called by the names of Mahakali, Kali Ganga and Sharda, this river flows from Kalapaani to Tanakpur and forms a liquid border between India and Nepal. The Dhauliganga merges with Kali river at Tawaghat located in Pithoragarh district in Uttarakhand. This river creates an adventurous opportunity for people who want to experience white water rafting at high rapids. Apart from this the river is a major source of irrigation and producing hydroelectricity.
Tributaries: Sharda river
Further Read: 6 National Parks In Uttarakhand That Would Please Your Eyes & Calm Your Adventurous Side
Surprised enough? These rivers in Uttarakhand are a symbol of life and nature's beauty. If you're planning a vacation to this state anytime soon, make sure to go on a spree and explore one of these or all of them while on your vacation. But before don't forget to customize your Uttarakhand holiday with TravelTriangle!
Frequently Asked Questions About Rivers In Uttarakhand
Q. Which is the longest river in Uttarakhand?
A. The Alaknanda river is the longest river in Uttarakhand which is also the major source of river Ganges.
Q. Which dam is situated in Uttarakhand?
A. The Haripura dam is situated in Uttarakhand which is an earthen embankment built on the Bhakra river in Udham Singh Nagar district.
Q. In which state is the river Ramganga situated?
A. The Ramganga is situated in Uttarakhand which originates from Doodhatoli ranges in the district of Pauri Garhwal.
Looking To Book A Holiday Package?
Book memorable holidays on TravelTriangle with 650+ verified travel agents for 65+ domestic and international destinations.
---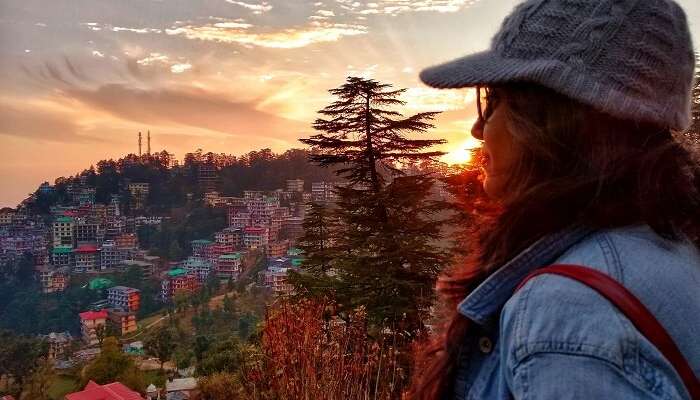 Comments
comments