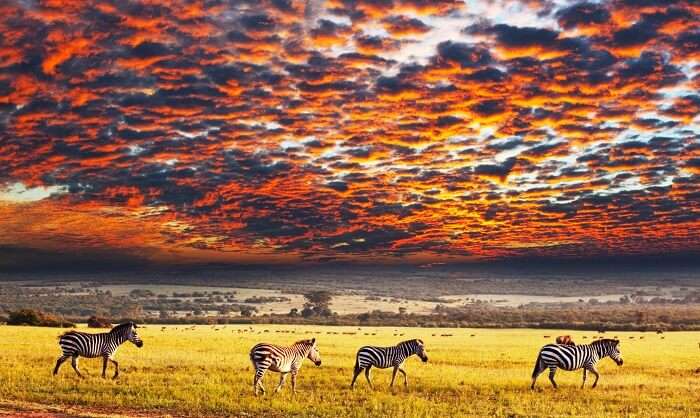 Established in 1952, the Serengeti National Park in Tanzania is without a doubt the most famous wildlife sanctuary in the world. This is where you can see the greatest wildlife spectacle on earth – the migration of the zebra and wildebeest. The wildlife population in this vast park includes lions, elephants, rhinos, giraffes, cheetahs and countless different species of birds. Covering 5,700 sq. miles, the park is larger than Connecticut and listed as a UNESCO World Heritage Site. If you are in Tanzania, you should not miss visiting this world-renowned park.
Serengeti National Park Facts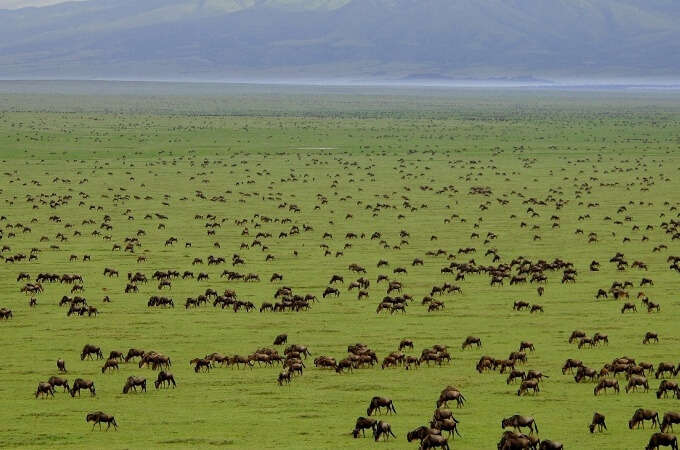 Location: From the Mara and Simiyu regions of Northern Tanzania to Southwestern Kenya
Area: 14,750 square kms
Distance From Arusha City: 235.1 kms
Established: 1952
Average Footfall: About 2 million per year
Must-Visit: Grumeti Game Reserve
Famous For: Wildlife Safaris
Nearest Airport: Senora Airstrip is the primary airstrip in the park. Major airport near the Serengeti National Park's proximity are Arusha Airport, Mwanza Airport, and Kilimanjaro International Airport.
Best Time To Visit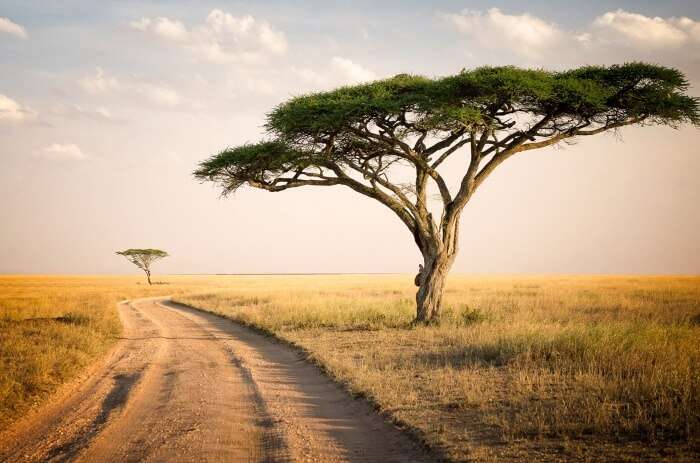 Late June to October is the best time to visit Serengeti National Park for the best wildlife viewing, including the spectacular wildebeest migration. The timing of the migration varies from year to year – your best chance of seeing it is during June and July. On the other hand, the wildebeest calving season is from late January to February. The Serengeti National park majorly experiences two seasons, Dry season which lasts from June to October and Wet season which lasts from November to May.
Ideal Duration
Due to the many things to do and see in the Serengeti, you should make plans to have three or four days to spend on Serengeti National Park tours and go on a safari. If you are into photography, you should stay a little longer to make sure that you capture all that the park has to offer and get amazing photos.
---
Looking To Book An International Holiday?
Book memorable holidays on TravelTriangle with 650+ verified travel agents for 65+ domestic and international destinations.
---
Top Attractions In Serengeti National Park
Take a look at some of the best places to visit in Serengeti National Park.
1. Ngorongoro Conservation Area

Although it is not an actual part of Serengeti National Park, you should make it a point to visit Ngorongoro Conservation Area if you are in the area. The site flanks the Serengeti's eastern edge and houses the sixth-largest intact volcanic caldera named the Ngorongoro Crater and Olduvai Gorge. Sprawling across over 32,000 sq. miles, Ngorongoro Conservation Area is a UNESCO World Heritage Site with more than 25,000 animals.
Must Read: 10 Adventure Places In South Africa To Satiate Your Thrill-Loving Soul
2. Seronera River Valley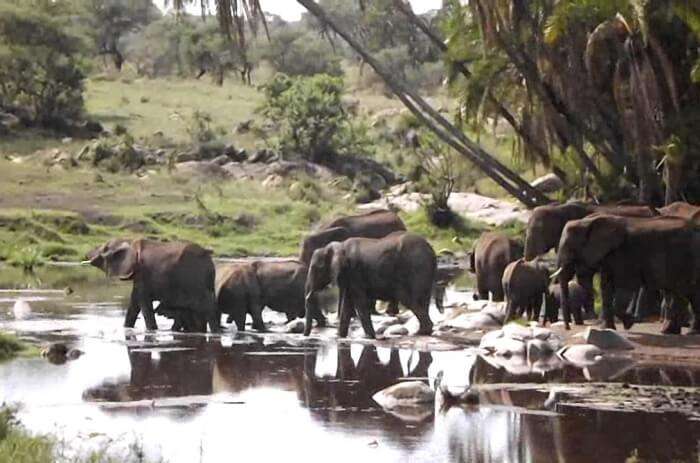 This vast valley encompasses a large portion of Central Serengeti and teems with wildlife. On any given day, you can spot elephants, zebras, wildebeests, gazelles, giraffes and many other species. Senonera River Valley is also one of the best places to visit if you want an opportunity to see the elusive leopards of the park.
3. Lobo Valley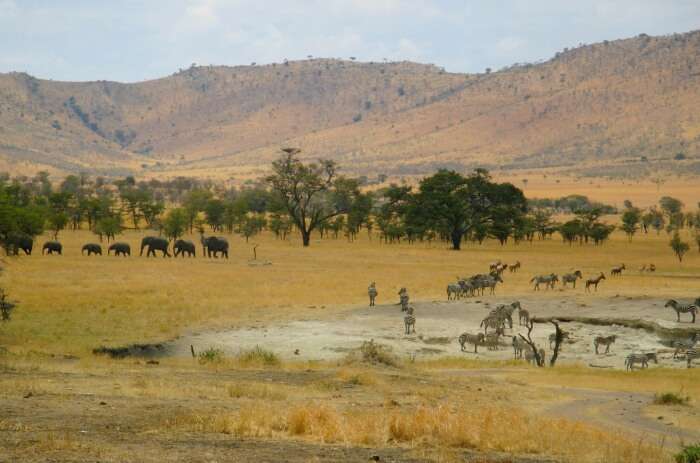 Located in Northern Serengeti, the Lobo Valley should be at the top of your list of places to see. Back in 1913, American conservationist Stewart White described this sprawling area as a "paradise." The Lobo Valley, along with the Senonera Valley, is one of the only places in the Serengeti where all three big cats – lions, leopards and cheetahs – roam. You will also see elephants, baboons and giraffes on a regular basis here. Plus from July through November, you can see millions of gazelles, wildebeest and zebras make their way to the area during The Great Migration.
Suggested Read: Head To Masai Mara National Park For An Ultimate Encounter With Africa's Best
4. Naabi Hill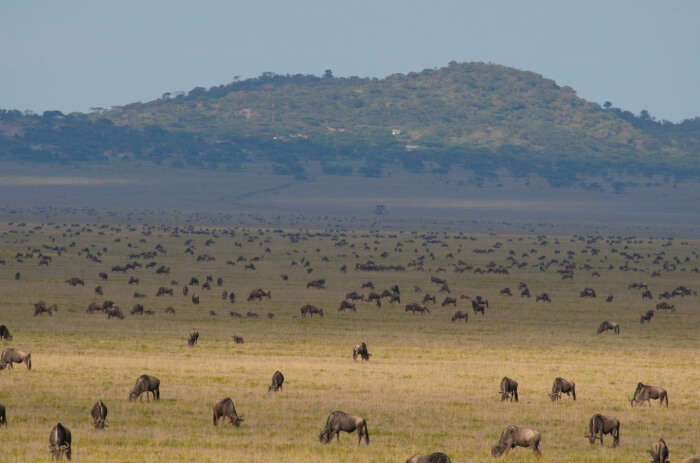 Situated by the Ngorongoro Conservation Area in Eastern Serengeti, Naabi Hill serves as the main entrance to the Serengeti National Park. The walking trail here is a great place to stretch your legs after a long drive as it offers some of the most stunning views of the Serengeti. The hill covered in acacia is also the home base for a pride of majestic lions and welcomes millions of gazelles, zebras and wildebeest. To spot a variety of wildlife, visit this area between December and June.
5. Bologonja Springs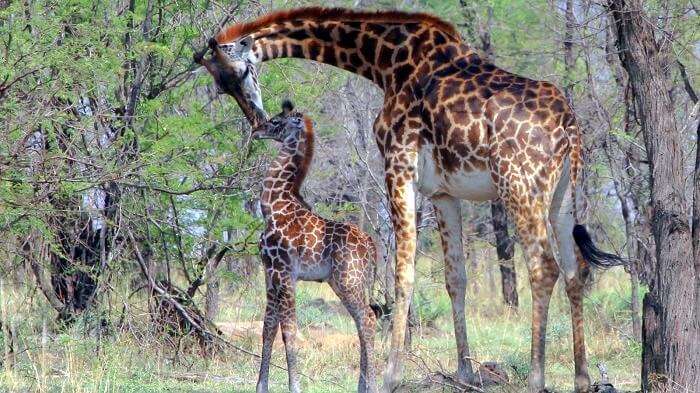 This is another major attraction in the Serengeti's northeastern area near the border of Maasai Mara National Park in Kenya. The verdant Bologonja Springs has refreshing waters and superb canopies that attract different animals by the hundreds. You will get a chance to get up close and personal with many larger mammals like giraffes and elephants as well as rare antelope species, such as the mountain reedbuck, the steenbok and many exotic birds.
Suggested Read: 6 South Africa Travel Tips That Are A Must For Every Traveler
Other Attractions In Serengeti National Park: Retina Hippo Pool, Grumeti River, The Great Migration, Serengeti balloon safaris, and more.
---
Planning your holiday but confused about where to go? These travel stories help you find your best trip ever!
Real travel stories. Real stays. Handy tips to help you make the right choice.
---
Best Things To Do In Serengeti National Park
1. Witness The Great Migration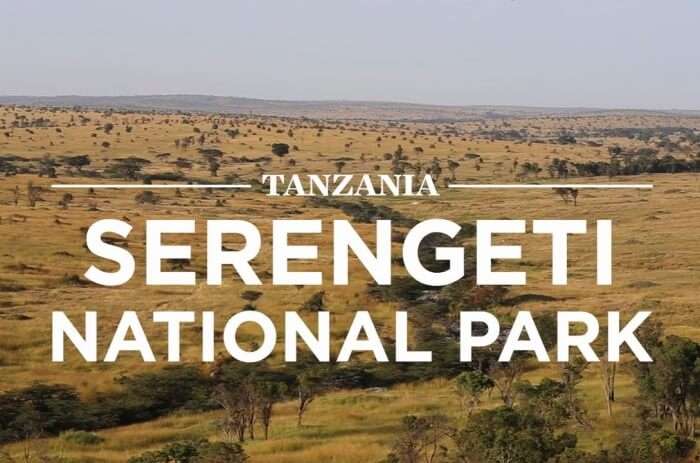 People from all over the world visit the Serengeti to see The Great Migration for themselves. As the largest migration of animals in the world, it is a sight to behold. It is important to be aware of when exactly the Great Wildebeest Migration is taking place. You should check the Serengeti National Park map to find out where the migration happens as well. It is a cyclical event, but it is critical to be sure to plan your trip just right.
2. Visit The Olduvai Gorge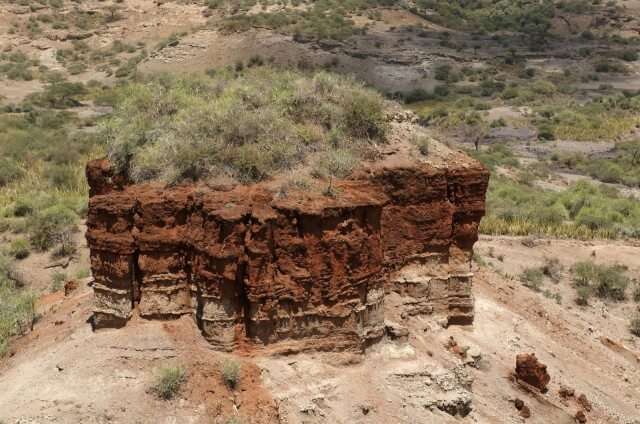 The 300-mile long Olduvai Gorge, also known as Olduvai Gorge, is situated in the midst of the Serengeti and the Ngorongoro Crater. It is known all over the world for being the site where 2 million-year old fossils were discovered. This gorge is a place to step back in time and walk the path taken by our ancient ancestors. While visiting Olduvai Gorge, do not miss stopping at the Olduvai Museum, which was founded by the woman who found the fossils, Mary Leakey.
Suggested Read: 10 National Parks In Kenya: Experience The Unsurpassed Charm Of African Wildlife!
3. Go On An Air Safari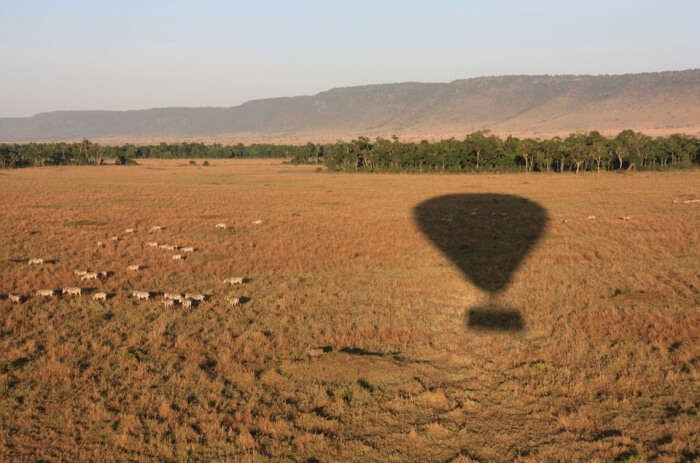 When you are in Tanzania, it is a must to go on a Serengeti National Park safari. But to get the most stunning view of the park, nothing comes close to an air safari. You get a bird's eye view of the Serengeti, a sight that will take your breath away. You can book a hot air balloon ride that suits your budget. There are basic rides, as well as more luxurious ones, complete with champagne! You can also book a small chartered plane for a more adventurous aerial trip.
4. Visit The Moru Kopjes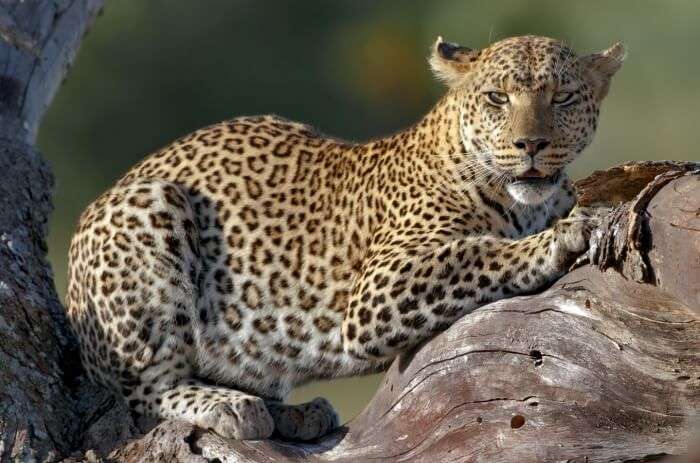 Looking for something to thrill the adventurer in you while in the Serengeti? You should make your way to Moru Kopjes, the most interesting rock formation that you will ever see. Mound-like rocks that rise up high in the center of the Serengeti plains, provide not just shade but also hydration for animals. This is also one of the top animal viewing areas, so you can spot predators like leopards, cheetahs and lions. If you are interested in exploring the area's culture, you can check out ancient African rock paintings by the Maasai. Do not forget to visit the 'Gong Rock' that the local people revere as they believe that it is an ancient musical instrument.
Suggested Read: The Mightiest National Parks In Africa For The Love Of Wildlife And Adventure
5. Experience The Maasai Culture And Way Of Life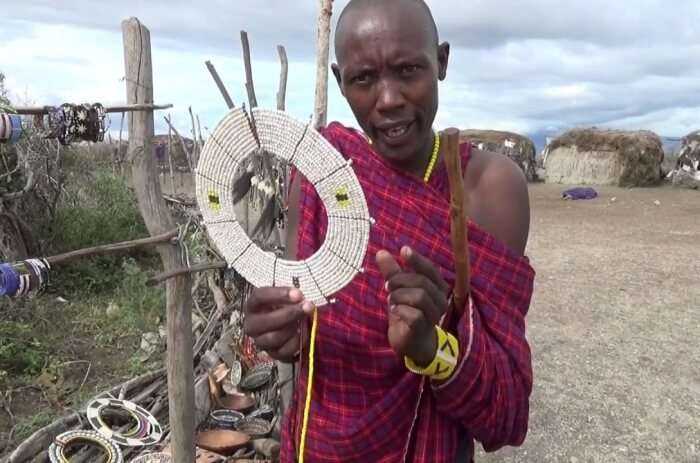 Groups of semi-nomadic tribes have lived in Tanzania and Kenya for many years. A few hours at the village will allow you to experience the Maasai way of life in village-like communities known as bomas. You will love interacting with the Maasai as they are welcoming, hospitable and very eager to share information about their traditions, customs and lifestyle.
Other Things To Do In Serengeti National Park: Witness a crocodile-wildebeest engagement in the Grumeti River, Rent a tent in one of the Serengeti campsites, contact your travel agent or a local NGO to schedule a less touristy private Maasai village trip, and more.
Best Accommodation At Serengeti National Park
1. Asanka Camp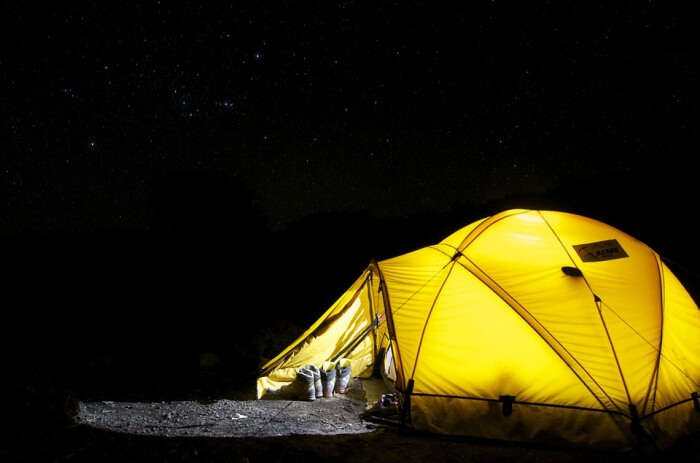 This is an amazing camp that sits in the middle of the rocky island of Moru Kopjes. Tented camps are a great way to truly experience the wonders of the Serengeti, and Asanka Camp has 5 luxury tents that each represents a special ceremony of the Maasai. The tents have a private verandah and an en suite bathroom with hot shower and flush toilet – all the amenities you need for a comfortable stay.
Suggested Read: Explore These 15 Best Places To Visit In Tanzania To Taste The Thrill Of An African Adventure!
2. Bougainvillea Safari Lodge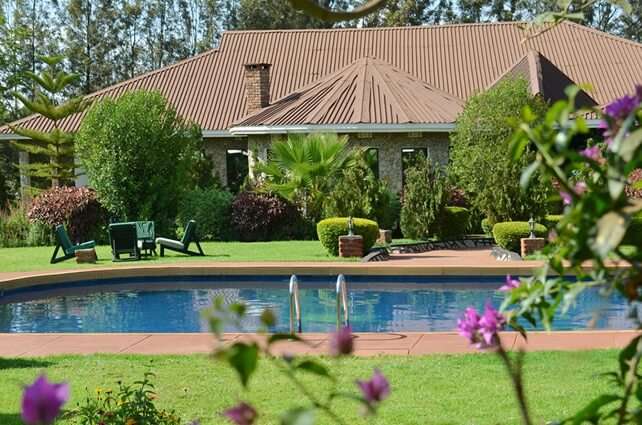 Located on the outskirts of the town of Karatu, midway between Lake Manyara and Ngorongoro Crater, Bougainvillea Safari Lodge is another great place to stay during your trip to the Serengeti. Each of the 24 cottages at the lodge has a king or twin bed, a fireplace and a large bathroom. Luxurious yet cozy and comfortable, the lodge is definitely a superb accommodation choice for the guests.
3. Gibbs' Farm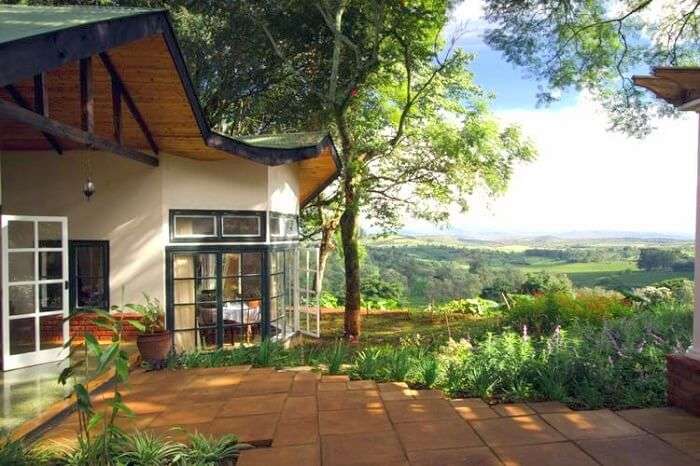 One of the first and oldest guest houses in the northern part of Tanzania, Gibbs' Farm is a wonderful place to stay when you are in the Serengeti National Park. It overlooks the Ngorongoro Forest and the great rift valley. There are 17 guest cottages and each has a unique theme and elegantly appointed with a private verandah, eucalyptus floors, 2 queen-size beds and handcrafted furniture.
Suggested Read: Best Safari In South Africa: Adrenaline Pumping Experiences In The World's Wildest Corner
4. Kensington Serengeti Camp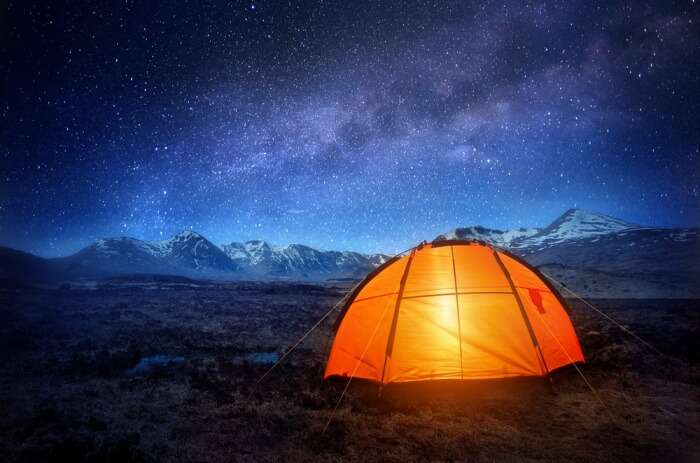 Located in the Grumeti corridor's Kirawira area on the west side of the park, Kensington Serengeti Camp is a superb place to stay during your holiday. It consists of 10 luxurious tents that are fully furnished with en suite facilities. Visitors looking for mid-range Serengeti National Park hotels have an excellent option with Kensington Serengeti Camp.
5. Kenzan Luxury Mobile Camp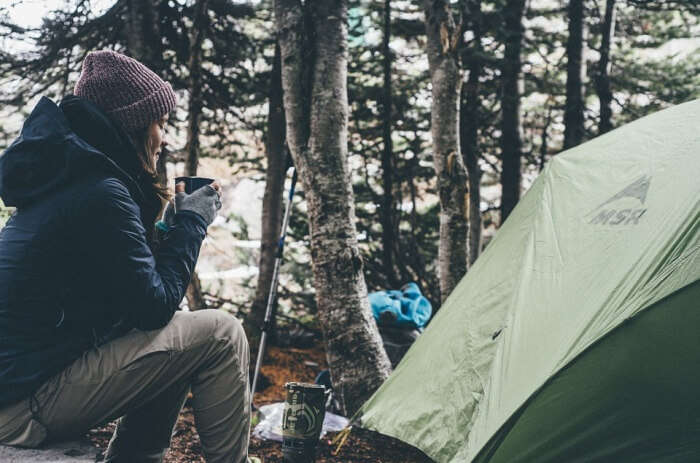 Do you want accommodation in an area of the Serengeti National Park that gives you a closer view of The Great Migration? Well, then the Kenzan Luxury Mobile Camp is the perfect choice. The semi-permanent mobile camp is strategically located to make sure that guests get a great view of the famous migration.
How To Reach Serengeti National Park
Most safaris to the Serengeti National Park start from the town of Arusha. Your best option to get there is to take a flight to Kilimanjaro International Airport, situated about 46 kms from Arusha. The most convenient way to get to the Serengeti National Park from Arusha is by taking a small plane to one of the many airstrips in the park. The drive to the park from Arusha is roughly 202 miles or 325 km and will take roughly 8 hours.
Further Read: 10 Things To Do In South Africa To Convince You For Your Next African Adventure!
Are you excited about going to the Serengeti National Park? It is no surprise that you are! With so many amazing sights and attractions awaiting you, book your customized holiday package to Tanzania with TravelTriangle and witness the world beyond the hustle-bustle amidst the wildlife.
People Also Read
Glacier National Park Galápagos National Park Fiordland National Park
---
Looking To Book A Holiday Package?
Book memorable holidays on TravelTriangle with 650+ verified travel agents for 65+ domestic and international destinations.
---