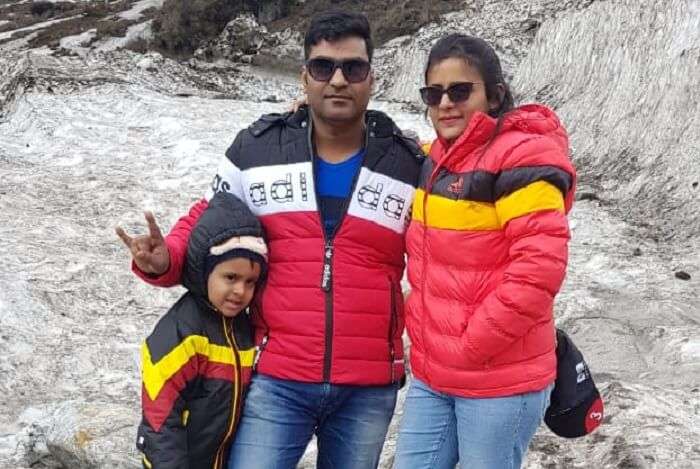 Away from the hustle bustle and pollution of metropolitan cities, Sikkim is one destination that always comes to one's mind when planning a domestic vacation. Replete with snow capped peaks, scintillating waterfalls, colourful rhododendrons, and plenty of enchanting vistas, Sikkim never ceases to charm its visitors. Akhil planned to visit Sikkim with family to witness its wonderful charms. Check out how they enjoyed a fantastic trip with remarkable services provided by TravelTriangle.
Being an avid traveler, I really like to explore new destinations to see the colors of various parts of the world. So, each year, I go with my family either on a domestic or an international trip.We have visited many places but Sikkim was somehow left but yes, it was surely there in our bucket list. We finally decided to visit this paradise on earth! After going through the positive feedback about TravelTriangle online, we knew there could be no better travel organiser like them. As expected, we got exactly what we were looking for and especially the itinerary they customized for us allowed us to make the most of our vacation. With enchanting memories, here I am penning down some of our best experiences that we have on our trip.
Table Of Content
Details Of Our Family Trip To Sikkim
Trip Type: Family Trip
Cost: INR 25500
Duration: 7 Days
Inclusions: Transport Tax, Non-AC Vehicle, GST
Exclusions: Transportation, Accommodation, Entry Fee, Guide Charges, Personal Expenses
A Peek Into Our Trip To Sikkim With Family
Day 1: Hotel check-in & local sightseeing
Day 2: Explore Nathula pass and Changu Lake
Day 3: Drive to lachung and stay at the hotel
Day 4: Visit Yumthang Valley & overnight stay in Gangtok
Day 5: Drive to Darjeeling and hotel check-in
Day 6: Explore Darjeeling
Day 7: Departure
Sikkim Weather In June
We visited Sikkim in June when the weather was perfect to explore the tourist attractions. We were welcomed by lovely and pleasant weather that made our vacation all the more blissful. The temperature stayed between 5°C to 20°C. It was more delightful than we expected and honesty, the weather was not at all a hurdle in our vacation. Even though the nights were a bit chilly but that also had its own magic.
Sikkim Travel Tips – Everything You Need To Know For An Amazing Sikkim Tour
Must-Read Highlights Of Our Trip To Sikkim With Family
Our trip was a perfect blend of fun, adventure and loads of happiness. Here are some of the best experiences that made our trip immensely cherishable.
1. Witnessing The Beauty Of Nathula Pass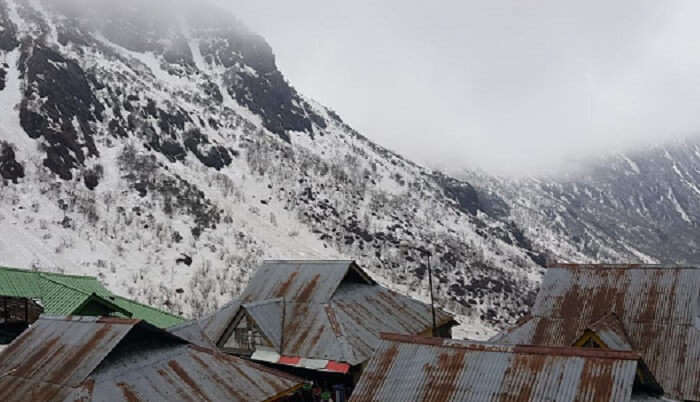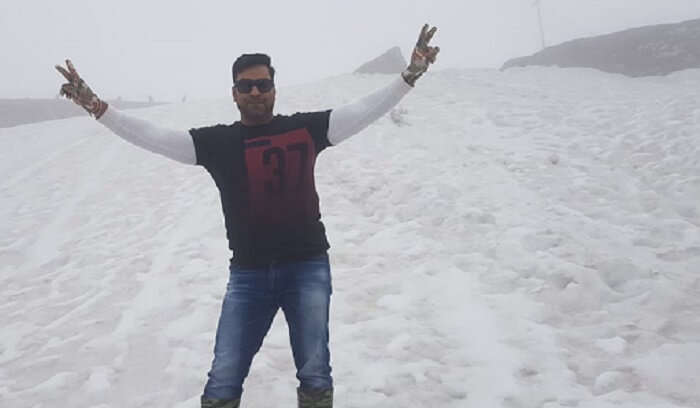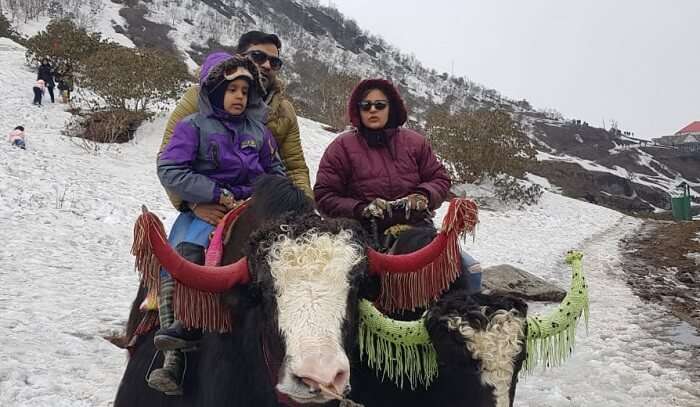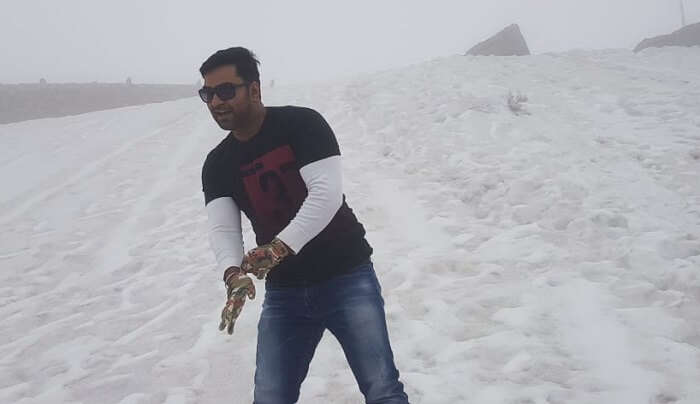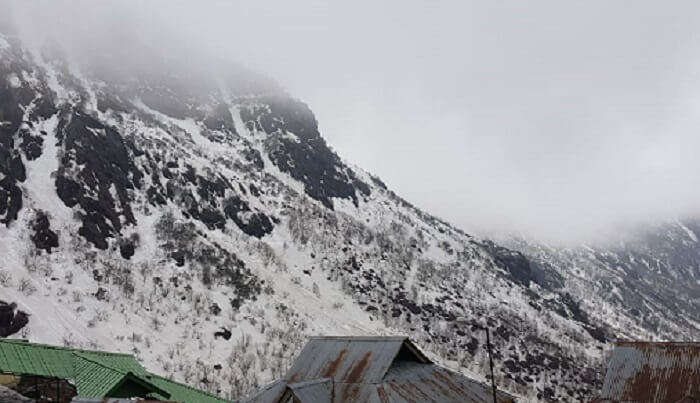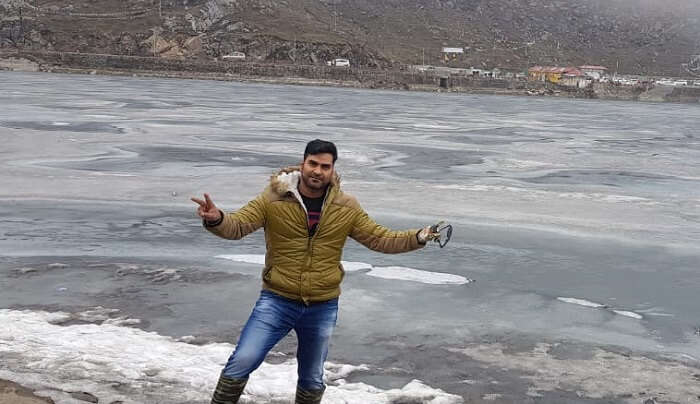 Our fantastic journey started off while visiting Nathula Pass which joins the Indian state of Sikkim with China's Tibet Autonomous Region. Upon reaching this scintillating destination, we right away got spellbound by its beauty. It seemed like if there is a paradise, it's here in Nathula Pass. Being one of the marvelous mountain roads all over the globe, this place is highly visited by tourists. There we also visited new Baba Harbhajan Mandir and Tsomgo Lake. Frankly, the entire day we spent there was relaxing retreat. We also witnessed the beauty of Tsomgo Lake which is also known as Changu Lake. The lake was surrounded by beautiful mountains which as enhancing the overall beauty of this place. Moreover, there were so many alluring sites where we clicked plenty of pictures.
Our Sikkim Gangtok Darjeeling Trip Experience Gave Us Countless Memories!
2. Getting Swayed By The Grace Of Yumthang Valley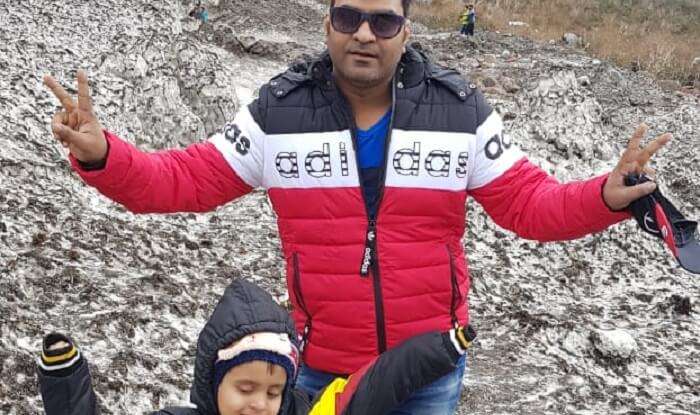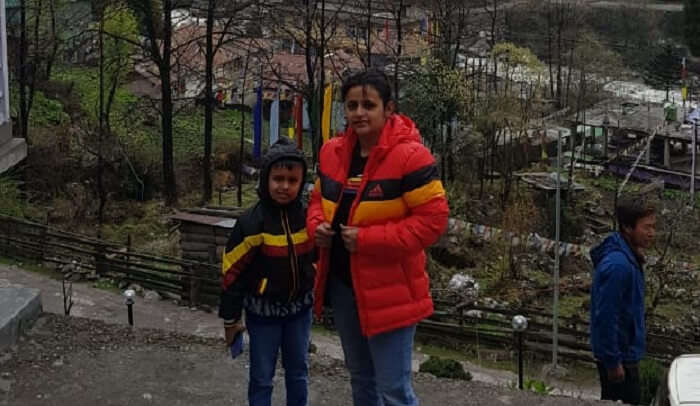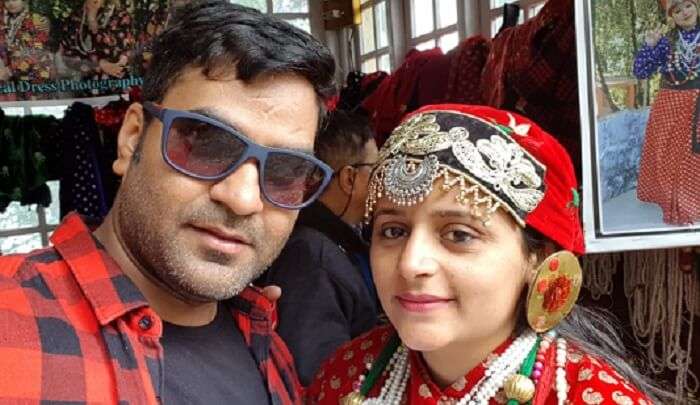 Next, we proceeded towards Lachung and reached there by evening. The drive was about 6 hours and en route, we visited various attractions such as naga waterfalls, seven sister waterfalls, and singhik viewpoint. Upon reaching the hotel in Lachung, we relaxed a bit and stayed there overnight. Next, on day 4, we visited Yumthang valley which is also famous for the valley of flowers. There were flowers in almost every color and it was such a treat to the eyes to see some rare flowers like rhododendron. Moreover, snow-clad mountains was enhancing overall beauty of the place. We hardly realise hotel time passed by while basking in the glory of captivating views.
According To This Couple, This Is The Best Time To Visit Darjeeling And Sikkim
3. Enjoying A Thrilling Experience: River Rafting In Darjeeling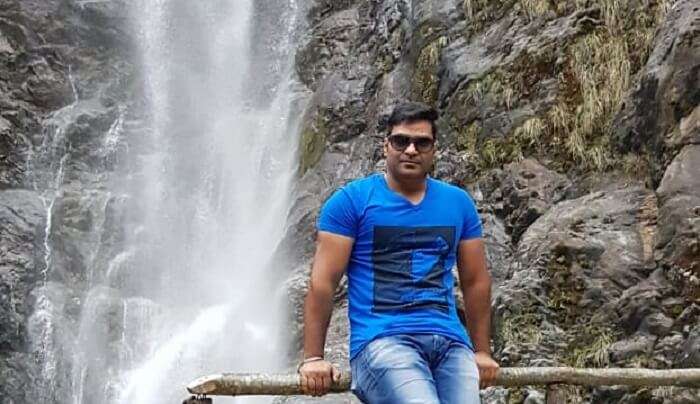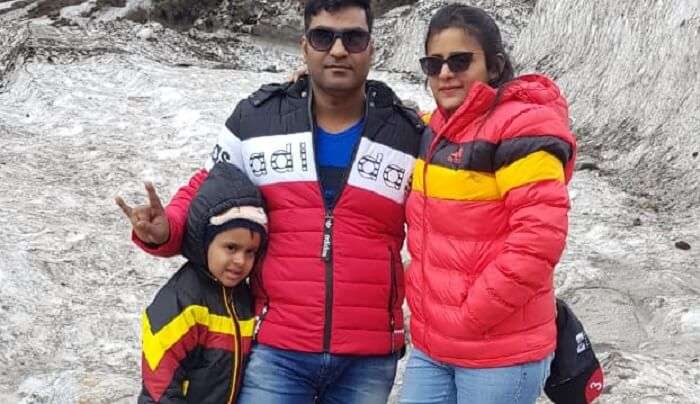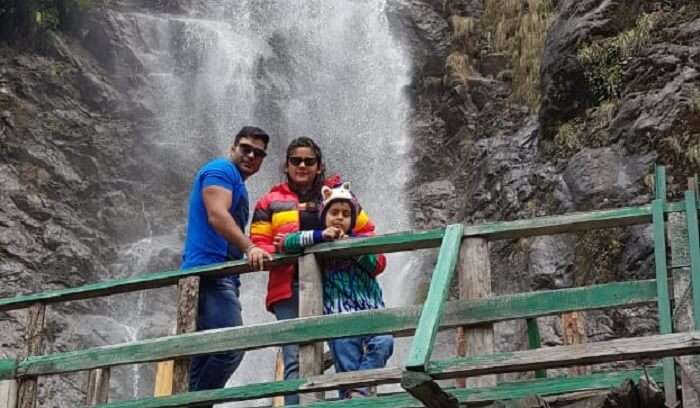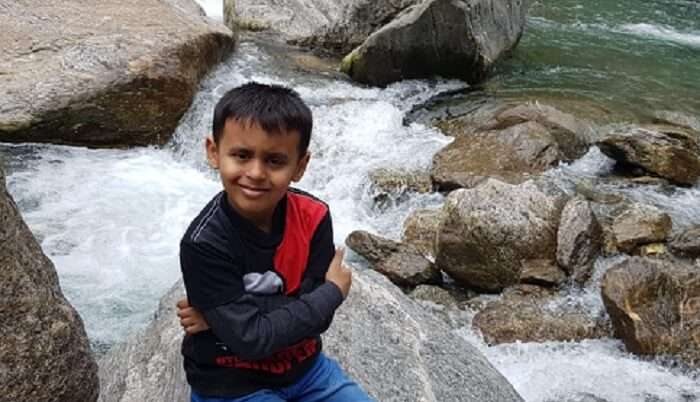 While traveling Sikkim with family, one thing I and my wanted to try was thrill and adventure. And, river rafting was there in our minds since ages. So, upon reaching darjeeling, we rested at the hotel a bit and went to the thrilling river rafting at Teesta river. So, we were all set to challenge the rapid flows! While rafting down on the water of teesta, we for the witness the wonderful views if dense vegetation, wide jungles, magnanimous mountains that were adding true value to this place. Also, there are so many things to do in Darjeeling, but we thought rafting is one activity, one must definitely go for.
7 Lakes In Sikkim Which Are No Less Than A Magical Dream Of A Traveler In 2022!
4. Devoting Ourselves To The Divinity Of Monasteries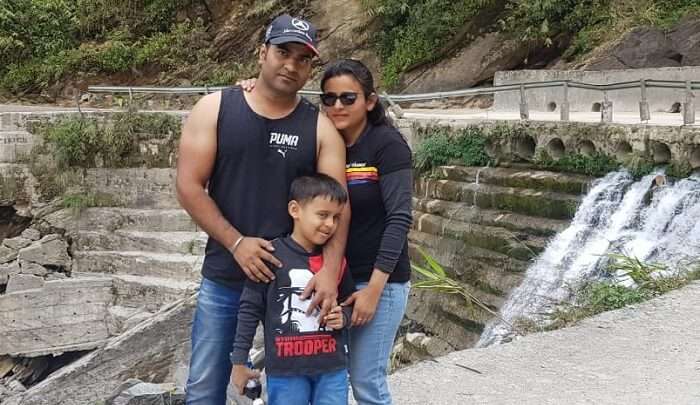 Before heading back home, all we wanted was the peace of mind and we couldn't find a better place than monasteries. Our last stop was Gangtok where we came across plenty of monasteries. Surrounded by natural beauty and sheer positivity, the monasteries has a vibe that we miss in metropolitan cities. After spending some reposing time while visiting some of the best monasteries in darjeeling.
Shopping In Sikkim
Shopping in Sikkim was one thing that we really didn't want to miss. We visited MG Marg Gangtok that houses various shopping selling some interesting items. Precious stones, dragon jewelry, winter clothes, shawls, silver accessories were available in the shops. We also bought some handcrafted jewelry and winter clothes. Also, most of the markets in Sikkim get shut down maximum by 8. So, we advise future travelers to keep a check on the timings before visiting and market or shop.
Shopping In Sikkim – Top 5 Places To Shop For Handicrafts & Souvenirs In Sikkim
Hotels In Sikkim
In the package that we took from TravelTriangle, accommodation was not included. We choose to book hotels on our own. In Gangtok, we stayed in Summit Denzong Hotel & Spa, Gangtok. Our next accommodation was Summit Alpine Resort in Lachung. Also, the third and last hotel we stayed at was Summit Swiss Heritage Hotel in Darjeeling. Wherever we stayed, we were treated with commendable hospitality. Also, the services provided by these hotels made out vacation all the more relaxation. For future travelers, we highly recommend these accommodation options.
Some Sikkim Travel Tips For A Smooth Vacation
Know well what to pack for the trip. Carry heavy woolens so that you don't catch a cold and risk your health
Drink plenty of water to stay hydrated
Take all permits beforehand so as to enjoy a hassle-free vacation
Don't forget to keep a first aid kit with you
Keep all your ID cards handy as you would need them during your stay
Before going to a particular place, check whether it is open or not
Plan a trip to Sikkim with family for 7 days at the minimum to see the best of it
Our Experience With TravelTriangle
Traveling to Sikkim with family turned out to be a great decision for us and a huge credit goes to TravelTriangle. We had such a wonderful trip that we wish to visit here again. Even with our little one, we did not have to worry about anything as everything was synchronized in a perfect manner. Also, our agent communicated to us everything that we needed to know. We're really impressed by their services and would surely recommend it to our friends and relatives.
Common Queries That Will Help You On Your Trip
Q1. Which day Nathula Pass is closed?
Ans. Mondays and Tuesdays are the two weekdays when Nathula pass in closed. However, for Indian travelers, it is open for 5 days including Wednesdays, Thursdays, Fridays, Saturdays, Sundays.
Q2. What is the main food of Sikkim?
Ans. There are various traditional delicacies of Sikkim that are quite famous. Thukpa which a soup with noodles and vegetables/meat as ingredients are widely savoured by the locals here. Apart from this, vegetable or meat momos and Phagshapa are also famous delicacies in Sikkim.
Q3. Is Gangtok better than Darjeeling?
Ans. Both the destinations have their own beauty and charm. Darjeeling is famous for its tea plantation, whereas, the beauty of Gangtok lies in its scintillating vistas. If you are more inclined towards natural beauty, then Gangtok is the place for you.
Q4. How many days are enough for Sikkim?
Ans. For getting around in Sikkim 5 to 7 days are sufficient and you will be able to explore all the must-see attractions. Especially, if you are traveling to Sikkim with family, then stay no less than 6 days. There are several activities that you can indulge in and make the most of your trip.
Q5. What is the best time to visit Nathula Pass?
Ans. If you want to witness the best of Nathula Pass, then visit here from May to October when the temperature is around 10 °C. Moreover, if you are snow-lover and wish to experience the snowfall, then winter months are the best ones which are from December to February.
Q6. What is the best time to visit Sikkim?
A. The most ideal time to visit Sikkim is from March to May and October to mid-December when the weather is pleasant for sightseeing and engaging in the activities this place offers.
Q7. What should I pack for Sikkim?
A. One should carry light woolens that can be worn as layers. Carry clothing like thermal inner-wear, sweaters, jackets, mufflers, scarves, woolen gloves, cap, and woolen socks during your vacation in Sikkim.
10 Breathtaking Waterfalls In Sikkim That Will Give You Wonder Struck In 2022
Boasting wealth of mesmerizing vistas, Sikkim is ineed a place to find sheer peace of mind, body and soul. Just like Akhil, plan a trip to Sikkim with family and just devote yourself to the mystical experiences that you will have on your trip. With best services of TravelTriangle, get your trip tailor-made and make the most of your vacation.
div.nav-links {
display: block;
float: left;
width: 100%;
padding: 0 20px 10px;
}
div.nav-links a {
display: inline -block;
float: left;
margin-right: 4px;
font-size: 13px;
webkit-box-sizing: content-box;
-moz-box-sizing: content-box;
box-sizing: content-box;
-o-text-overflow: clip;
text-overflow: clip;
text-decoration: none !important;
margin-top: 5px;
border: 1px solid #c8c8c8;
font-style: normal;
border-radius: .25em;
padding: .2em .6em .3em;
line-height: 23px;
}
div.nav-links a:hover {
background-color: #009688;
color: white;
}