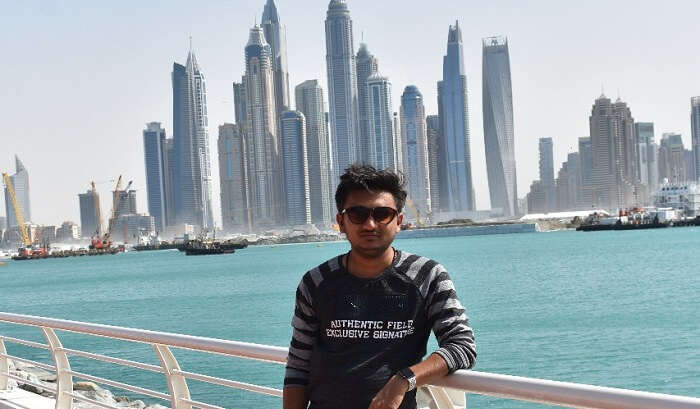 I wanted to take a foreign vacation with my friends and Dubai had always been my dream destination. So, there were no doubts about the destination for our fun holiday. Dubai offers an array of exciting experiences and picturesque attractions to visit on your trip. Another thing about taking a trip to Dubai was that it's a budget destination. You can have unlimited fun even on a defined budget.
Details Of Tejas Dubai Trip Experience
Trip Type: Friends
Trip Duration: 5N/6D
Trip Cost: INR 137000 for 3 people
Inclusions: Airfare, 4-star hotel accommodation, Meals, Sightseeing, shared cab
Exclusions: Lunch, Anything not mentioned in inclusion, Dubai Dhiram Fee,
Dhow Cruise In Dubai: A Guide To The Best Way Of Touring The Bustling Emirate!
Our Dubai Itinerary of 6 days
We spent 6 wonderful days in Dubai and could not have had a better time. From Desert Safari to Dhow Cruise, each moment we spent here was simply magnificent. Go ahead and take a look at our day-wise Dubai itinerary of 6 days to know how we made the most of our holiday.
Day 1-2: Dubai City Half-Day Tour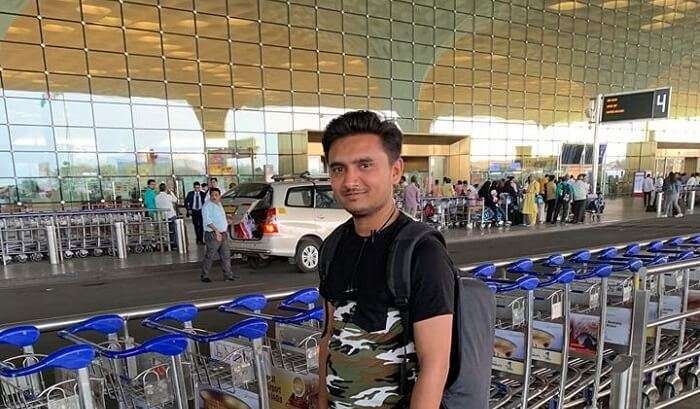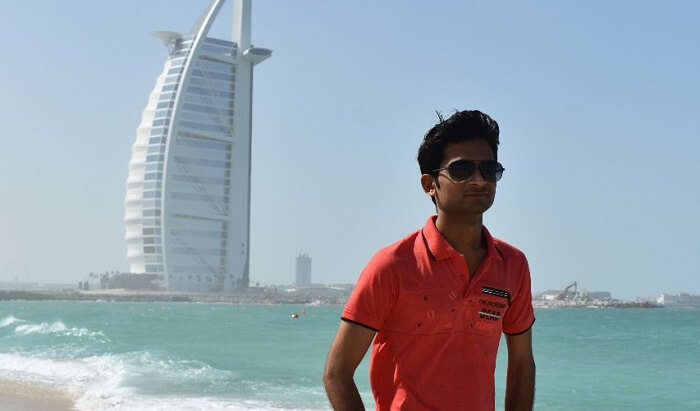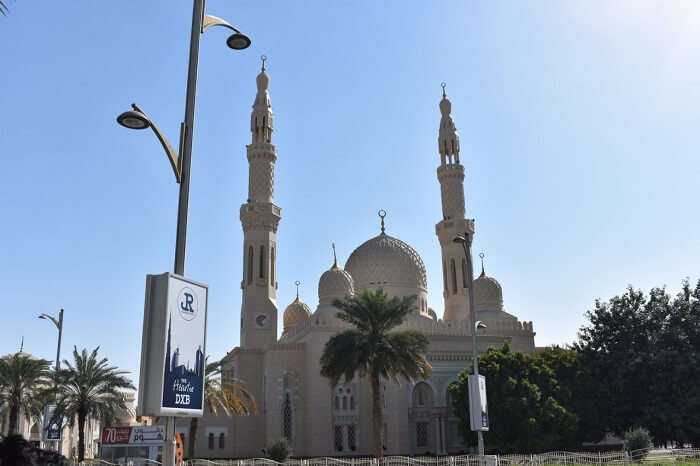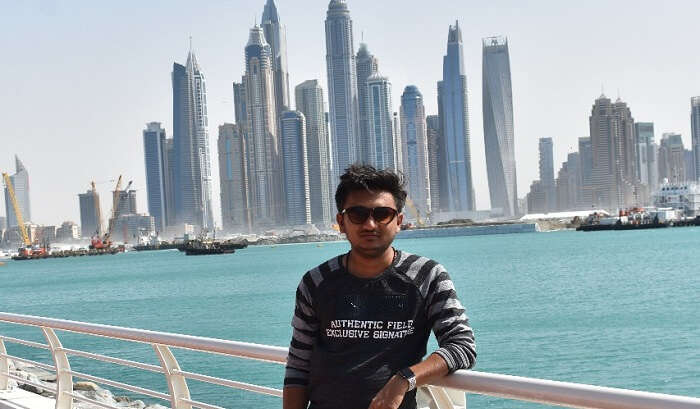 On Day 1, we arrived in Dubai and checked into our hotel – Hotel Reflection, a 4-star property in Dubai. We started our Dubai trip experience with a half-day tour and visiting the world-famous superstructures like Burj Al Arab, Jumeirah Mosque, Palm Island, and Burj Al Arab. We also took a ride on the famous Palm Jumeirah Mono Rail and it was super fun. The whole sightseeing tour was 4-hour long and we didn't catch a breath until we saw all Dubai attractions on the itinerary.
Dhow Cruise In Dubai: A Guide To The Best Way Of Touring The Bustling Emirate!
Day 3: Abu Dhabi Ferrari World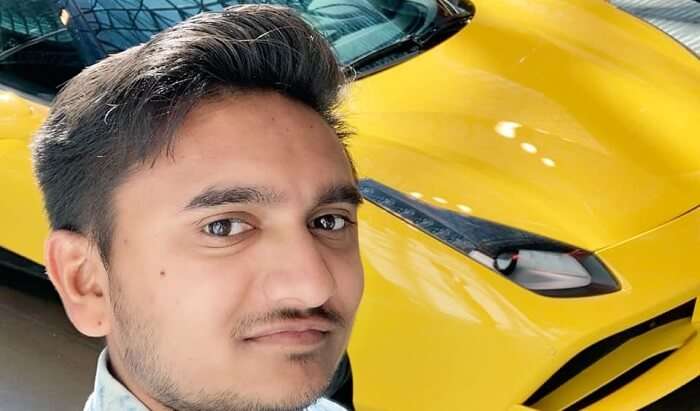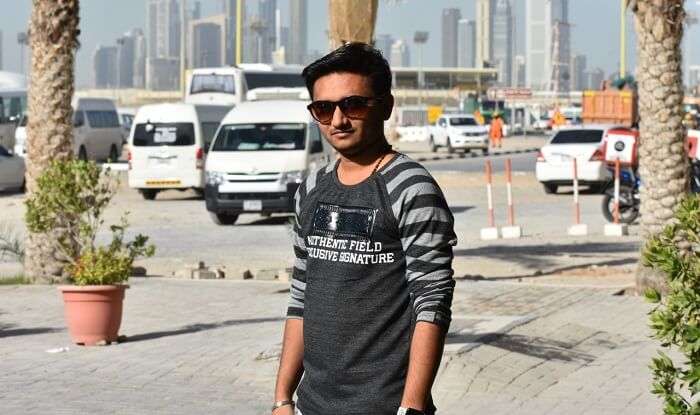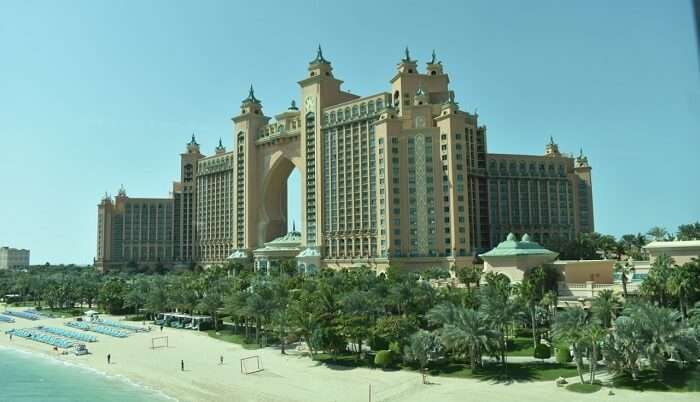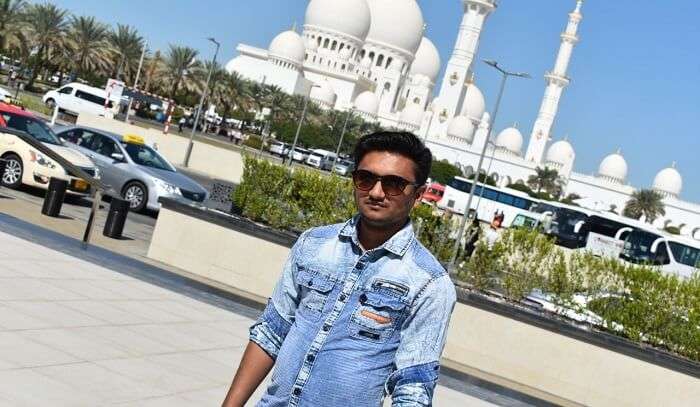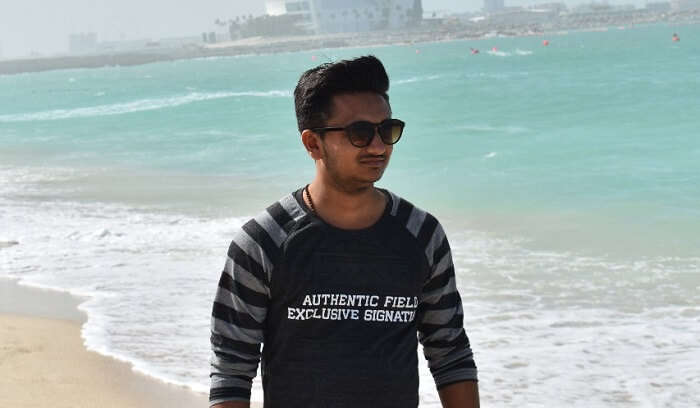 The second day of our Dubai trip experience was super-fun and exhilarating. We visited the world-known Ferrari World. The thrill of riding the world's fastest roller coaster, Formula, Rossa, was beyond comparison. There were other super-exciting rides in the park that we enjoyed taking. We felt like small kids in Ferrari World Abu Dhabi who didn't want to go back home.
With Togetherness & A Fantastic Time, Our Family Trip To Dubai Was A Complete Delight!
Day 4: Desert Safari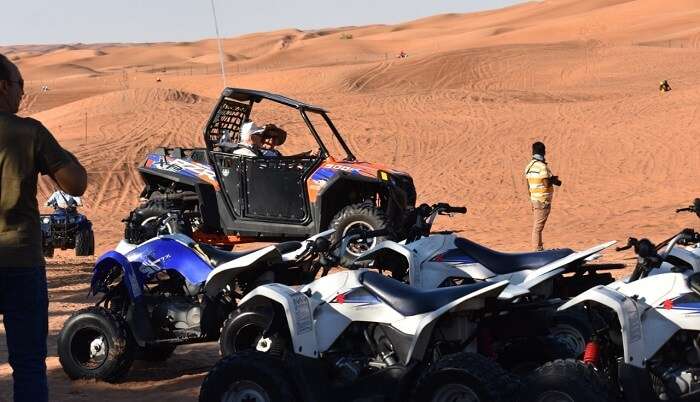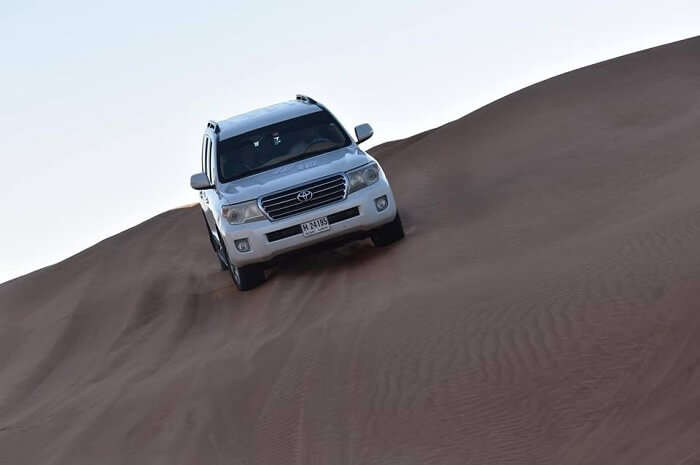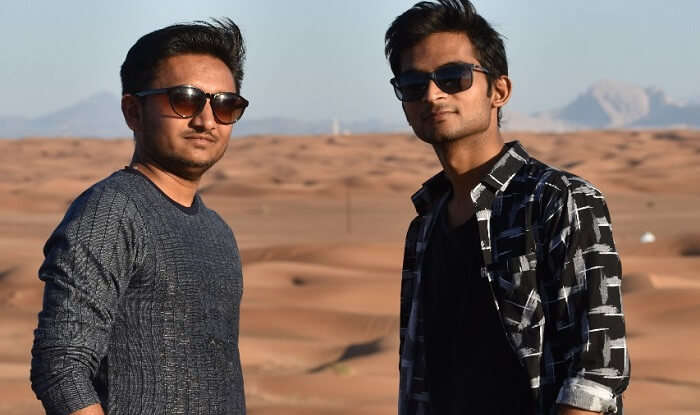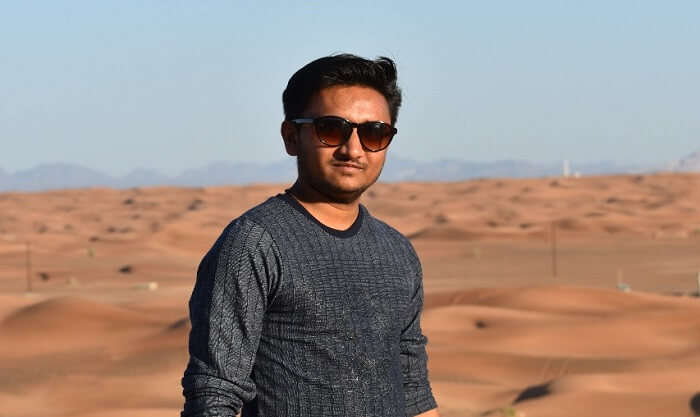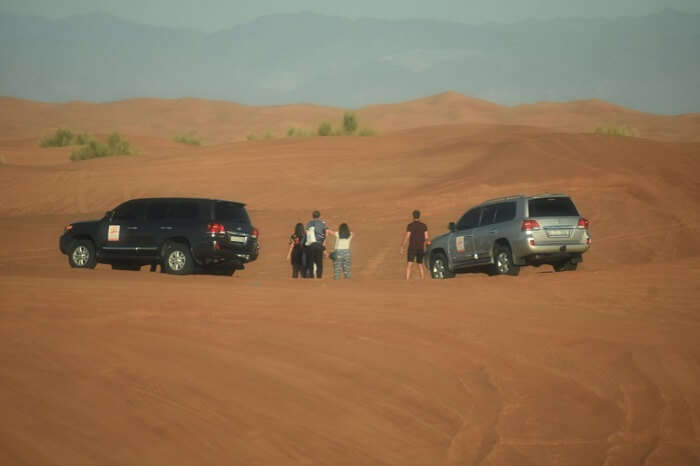 The next day, we left for the Desert Safari. It was one of the best experiences of our Dubai trip experience from our Dubai itinerary of 6 days. As soon as we reached in the desert, we enjoyed a traditional Arabian welcome. There were a series of events lined up for us to enjoy like Henna painting, camel ride, getting out photos clicked in the Arabian costumes. We also had the opportunity to enjoy authentic Arabic sheesha. In the evening, there was an exotic belly dance performance held for our entertainment. We also enjoyed a lavish dinner buffet with beverages, main courses, and desserts. It was an amazing experience.
Dubai In November: A Guide For Your Vacation In The Land Of Superlatives!
Day 5: Dhow Cruise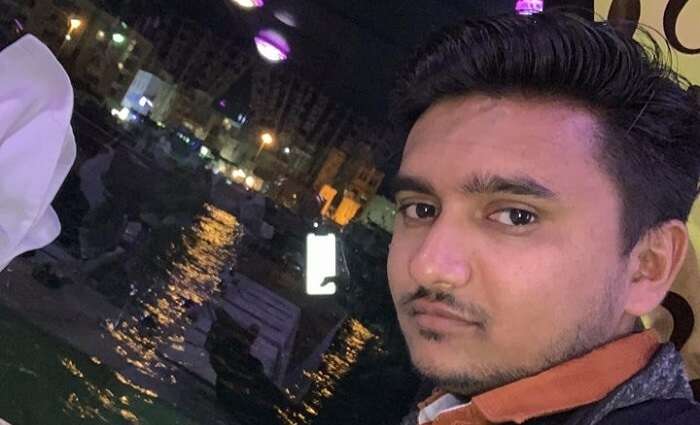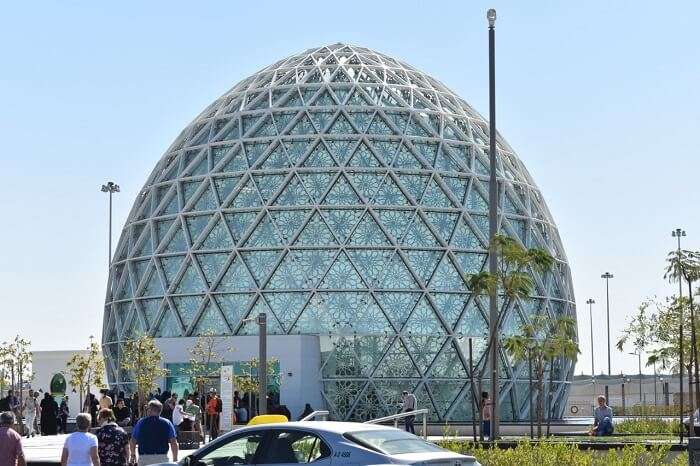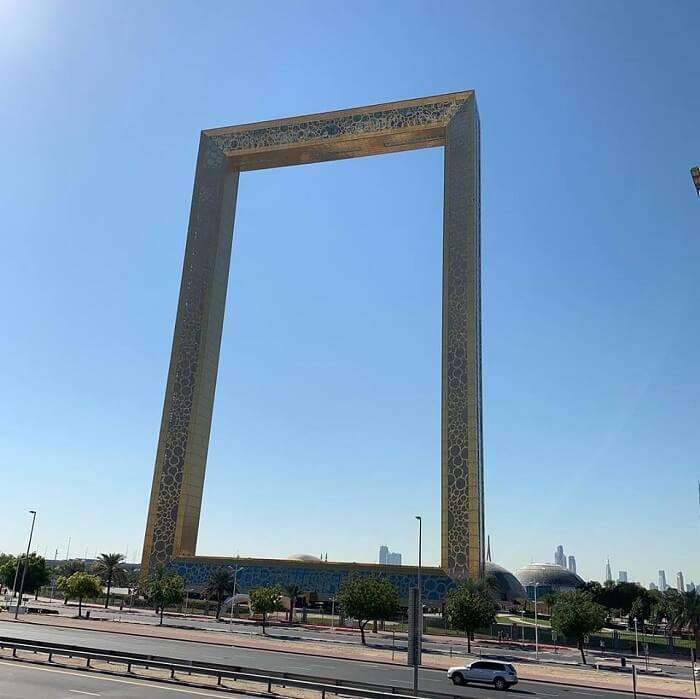 Another experience from our Dubai itinerary of 6 days that we enjoy the greatest was the magnificent Dhow Cruise. We did not even realize where two hours had gone by on the traditional cruise. Dubai skyline from Dubai Creek looked way more striking than ever. We will never forget this experience on our trip of 6 days in Dubai.
25 Most Popular Adventure Sports In Dubai For A Thrilling UAE Holiday In 2022
Day 6: Burj Khalifa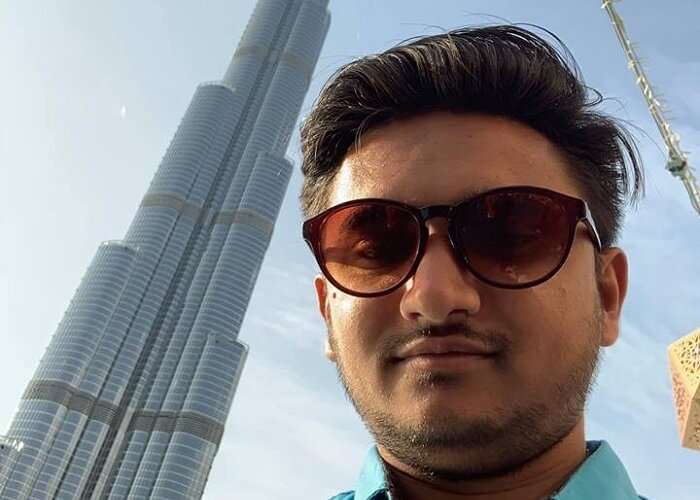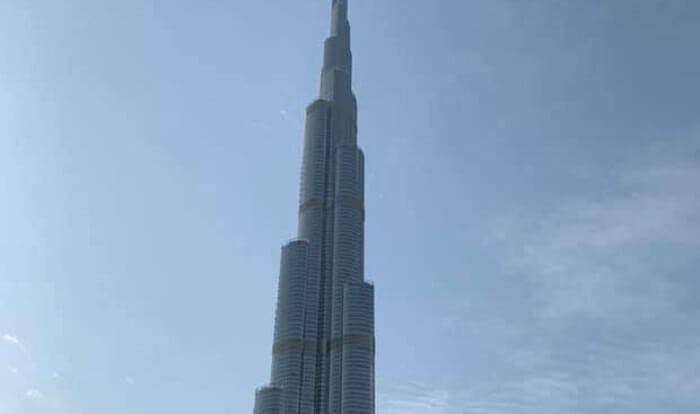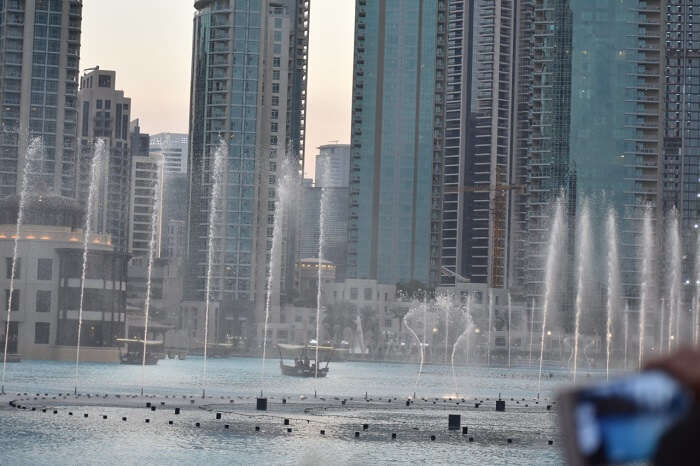 Indoor Forest In Dubai: A Unique Place To Hangout Amidst Flora And Fauna
We were literally on the top of the world on the last day of our 6 days in Dubai trip. It was the day about visiting the world's largest building – Burj Khalifa. The bird's eye view of Dubai was surreal and majestic. The observation deck is inside the Dubai Mall where we also found fine-dining options. It was such an amazing feeling to be on top of the world. We ended our Dubai trip experience with the stupefying musical fountain show in Dubai Mall that had all of us in awe.
Dubai Weather In June
The months from April-October are the months of very hot summers. Weather like this makes any outdoor activities like touring the city, including a day at the beach, Desert safari and much more unbearable. June too is a great month to go to Dubai and enjoy to the fullest.
What To Pack For Dubai Trip
When packing for Dubai, make sure to throw in some sunscreen if you will be visiting the beach. Dubai city does not have a dress code however if you plan to visit the mosque, modest clothing like jeans and sleeved t-shirts are a good pick. The opera and some fine dining venues have a formal dress code as well.
Dubai Tips For Travelers
If you are looking for Indian restaurants in Dubai, then don't worry for you will find plenty of options. There are a lot of
Indian restaurants in Meena Bazaar where you can enjoy traditional Indian cuisine.
If you are looking for things to buy in Dubai, then we would recommend electronic items and gold as both these things are cheaper as compared to the Indian market.
We would also suggest you put Dhow Cruise in your itinerary for an amazing experience.
Unlocking The Magic Of UAE During Our Impeccable 5 Days In Dubai
Were you satisfied with the budget for your holiday?
Yes, we were very much satisfied with the budget for our Dubai trip experience. We covered all the major attractions that we had wanted to visit. So, we don't feel that we missed out on anything.
Experience With TravelTriangle
Thanks to TravelTriangle, my trip was successful and memorable. Kudos to the executive and the agent who were always a call away.
Restaurants In Palm Jumeirah, Dubai: 10 Places To Polish Off The Plates In Style
If you enjoyed reading Tejas's Dubai trip experience, then it's time to plan an exciting holiday in Dubai with your friends or family. The shimmering skylines and vibrant nightlife of Dubai await you. What are you waiting for?
Frequently Asked Questions About Tejas Dubai Trip Experience
Which are the best places to visit in Dubai?
Burj Khalifa, Jumeirah Beach, Hotel Atlantis, Hotel Burj Al Arab, Palm Island, and Dubai Frame are some of the best places that we enjoyed visiting on our vacation.
What is the best time to visit Dubai?
Ideally, November to March is it the best time to visit Dubai. We visited here in the month of February and Dubai temperature in February was splendid.
What is interesting about Dubai?
The juxtaposition of tradition and modernization is what is appealing to an outsider. The deserts and the magnificent architecture are also the USPs of this place.
Can a woman go to Dubai alone?
We went in a group of friends. So, we won't be the right people to answer. However, judging by the atmosphere and behavior of people, we can assume that it is safe for a woman to go to Dubai alone.
Is vegetarian food available in Dubai?
Yes, you will find quite a lot of Indian restaurants in Dubai where you can order vegetarian Dubai food.
Which are the luxury experience one can take in Dubai?
You enjoy a meal at the top of Burj Khalifa at the world's highest restaurant or go sailing on a private Yacht, there are plenty of lavish experience to enjoy in Dubai. You can also head to the Opera, and enjoy a wonderful performance.
What are some famous monuments to see in Dubai?
Some of the places with historical significance that you can visit are the Grand Mosque, Burj Nahar, Bastakiya Quarters and of course the iconic Burj Khalifa.
Comments
comments