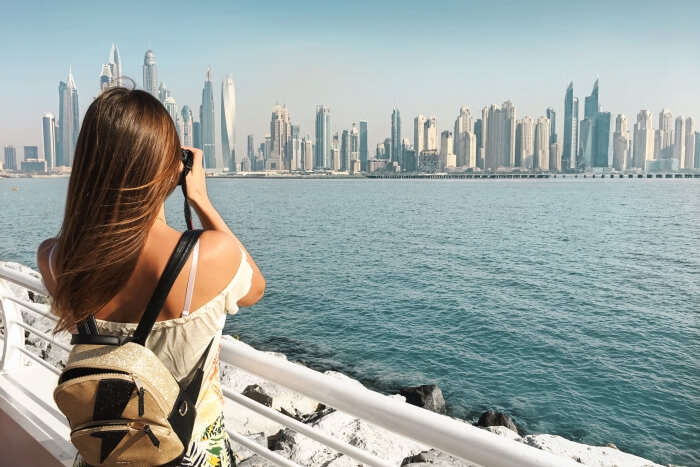 A glorious metropolitan city built atop the sandy Arabian Desert on the Persian Gulf, Dubai is a paradise for tourists. It is also known as the City of Superlatives due to its towering skyscrapers, old world charm, beautiful markets, and the extreme temperatures. It is also home to the world's tallest tower, the largest man-made archipelago of islands, the tallest hotel, the world's largest 'performing' fountain, etc., which attracts people from all over the globe throughout the year. So, if Dubai is your next vacation destination, take note of these things not do in Dubai to avoid landing in trouble during your vacation.
11 Things Not To Do In Dubai
Under all the glitz, actually lies a conservative city which takes its religion and culture very seriously. Before you head out, check out this list of what not to do in Dubai.
Do Not Use Your Left Hand To Greet Anyone
Do Not Indulge In PDA
Do Not Dress Inappropriately
Do Not Cuss In Public
Do Not Take Photographs Without Permission
Do Not Carry All Your Medicines
Do Not Eat In Public During Ramadan
Do Not Make Rude Hand Gestures While Driving
Do Not Bring Prohibited Items
Do Not Disrespect The Royal Family In Public
Do Not Miss Visiting The Popular Tourist Spots
1. Do Not Use Your Left Hand To Greet Anyone
When you are in Dubai, you must be careful while using your hands. You must never ever use your left hand to eat, to greet anyone, to open doors, and to hand over something, especially food items to someone in Dubai. Why you ask? The reason is, in countries such as Dubai, India, etc. the left hand was used to clean up before the advent of toilet papers, toilets, and flushing water. Hence, it is considered unclean even today, no matter how clean your left hand is. It is, however, okay to drink with your left hand. So, if you are a left-handed person, you must try to be as ambidextrous as possible in public to avoid offending and earning a rude stare from the locals.
Must Read: 10 Most Fabulous Places To Enjoy Desert Camping In Dubai
---
Dubai Holiday Packages On TravelTriangle
Travel Dubai in Luxury. Visit grand Burj Khalifa or the breathtaking Palm Islands. Enjoy Dhow Cruise, International Buffet Dinner, Dubai City Tour, Desert Safari, Ferrari World and Abu Dhabi City Tour. Book your Dubai holiday package on TravelTriangle.
---
2. Do Not Indulge In PDA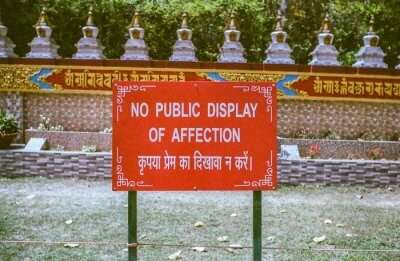 In Dubai, holding hands, hugging, and kissing in public is considered socially unacceptable and if caught in indulging in such acts, you might land up in jail. Many foreigners have already suffered the consequences. Do not join the bandwagon. This is considered one of the most important things not to do in Dubai. You should also avoid playing loud music and dancing in public too. It does not go down well with the locals.
3. Do Not Dress Inappropriately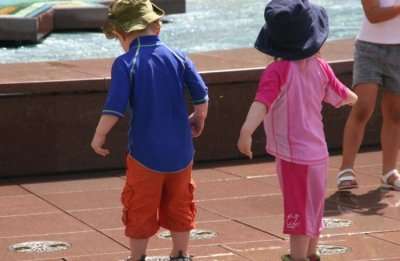 In Dubai, women are expected to dress modestly in public areas, including malls, markets, beaches, theatres, mosques, etc. So, even though Dubai is the hub of fashionable clothing, you are not allowed to wear short, tight, skimpy clothes that flash a lot of skin in public spaces. Other than this, wearing loose modest clothing can help you stay comfortable in the hot and dry climate of Dubai. So, when you pack your bag, carry enough loose and modest clothes that cover your arms, legs, and chest so that you do not attract unwanted attention, are not fined for wearing indecent clothing in public areas, and so that you can stay comfortable during your trips around the city.
Suggested Read: Aquaventure Waterpark: Slides, Rides, Sharks, Sting Rays And More In Dubai
4. Do Not Cuss In Public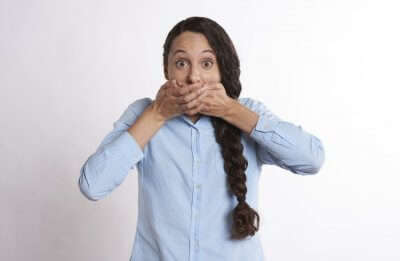 You must be extremely careful with your language when in Dubai, especially when you are out in public or talking to a local. Control the use of vulgar language, and keep all the slangs, cuss words, and profanity to yourself during your visit to Dubai. Also, refrain from passing any comment that may be deemed insulting toward Islam or Muslims. It is considered a punishable offense in Dubai and might land you behind the bars. And you would definitely not like to spend your vacation in prison!
5. Do Not Take Photographs Without Permission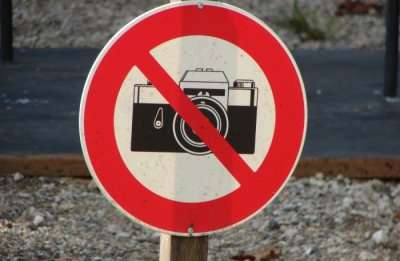 One of the many essential things not to do in Dubai is snap people without permission. Dubai is a place of scenic beauty and it might tempt you to take photographs as you go around the city. However, you must be extremely cautious while clicking pictures in Dubai because modesty and safety are very important to the people and you are not allowed to take snaps of people without consent, especially if they are women and children. So, either store the images in your memory or focus on the sceneries.
Suggested Read: 45 Tourist Places In Dubai: Do Not Come Back Without Visiting These Marvels
6. Do Not Carry All Your Medicines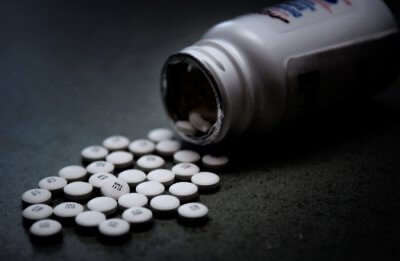 UAE has an extremely strict anti-drugs policy, which means that one of the things not to take to Dubai are prescribed medicines and illicit drugs. No, not even your anti-anxiety drugs are allowed! Airports are always on high alert and if you happen to break the rule and get caught, you can face up to four years in prison. Not a pretty scene during a vacation, so check UAE's official website to look up the medicines that are permitted and the ones that cannot be carried along with you. And if there is a medicine that you must take along, do not forget to carry its prescription too.
7. Do Not Eat In Public During Ramadan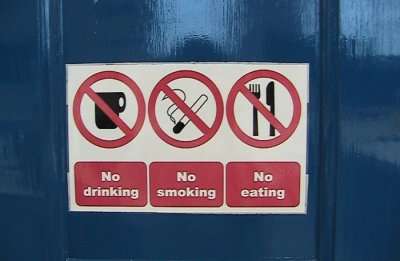 If you are visiting Dubai during the holy month of Ramadan, you must know that it is forbidden to eat in public, drink, and smoke from day to dusk, when the Muslims in the city are fasting. No, you cannot even snack in your car or even chew gum in public. You can, however, eat in the comfort of your hotel room or restaurants where they have screened off the eating area for guests to eat without being noticed. Children and pregnant women are allowed to eat but it is best to use discretion to offend anyone.
Suggested Read: Restaurants In Palm Jumeirah, Dubai: 10 Places To Polish Off The Plates In Style
8. Do Not Make Rude Hand Gestures While Driving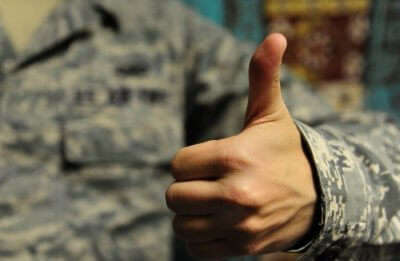 If you are in Dubai and wish to amp up the thrill, drive a sports car around the city. There are many places in Dubai where you can rent a sports car for a day but you need to be very careful. While it might be okay to use rude hand gestures while driving to signal the other driver and show that you are displeased with something in your country, it is not okay in Dubai. If while driving, someone or something has made you angry, you must control your anger and not use any cuss words or make any rude hand gestures to offend him. Doing it can land you in big trouble and ruin your vacation.
9. Do Not Bring Prohibited Items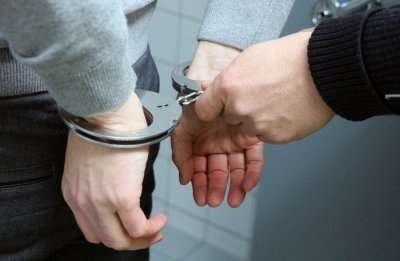 Well, you need to be extra cautious while packing when you are traveling to Dubai because not all items are allowed in the country. To start with, if you wish to read during your journey, avoid carrying books that have adult content in it including women fashion magazines. Next, you must not carry any products that are made in Israel, and you must absolutely abstain from carrying bacon or any pork items.
Suggested Read: Dubai Marina: The One Stop Destination For Breathtaking Panorama And Unparalleled Luxury
10. Do Not Disrespect The Royal Family In Public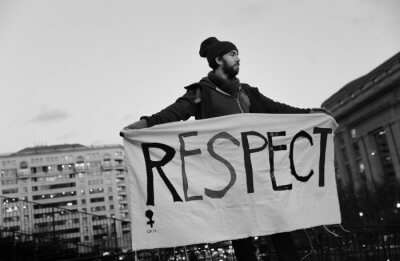 You are bound to develop certain opinions while visiting a new country, and if you are travelling to Dubai for the first time, you might have some opinion about the culture, the royal family, the laws, the politics, the people, etc. Yes, it is natural but you must not discuss them openly in the public. It is not okay in Dubai to openly mock, criticize, or insult the Royal family, the politics, the culture, the laws, and the religion in public. It is taken very seriously even if you were not, and a defaulter can be severely penalized.
11. Do Not Miss Visiting The Popular Tourist Spots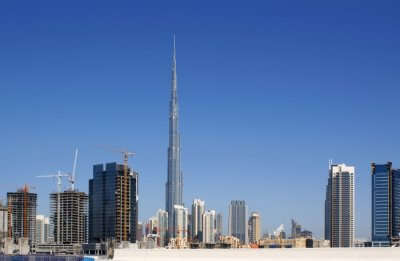 There are many pretty places to see in Dubai and when you are there on a vacation, do not stay coiled up in your hotel room. Go out and explore. Visit the Burj Khalifa that stands at 2,716 feet and is considered to be thrice as tall as the Eiffel Tower in Paris. If heights do not scare you, go up to the 'At The Top' point, which is the world's highest observation deck and it has an outdoor terrace too. You can even snack at the restaurant on the 122nd floor, and check out the pool on the 76th floor, which is considered the highest swimming pool in the world.
Visit the Dubai Old Creek to relish the historic charisma and old-style buildings that reflect the Arabian architecture of this old town. You can also enjoy a wooden dhow ride across the city or during sunset to end your day.You must also visit the various souks, traditional Arabian markets that sell gold, spices, textiles, perfumes, and other things.And last, do not leave Dubai without taking the desert safari. Enjoy the Arabian Desert in its full glory any time of the day along with live dance and music shows, camel rides, a BBQ feast, etc.
Further Read: A Guide To Etihad Museum In Dubai For All History Buffs
To conclude, do not let all the rules dampen your holiday spirit. Trust us, vacation in Dubai! Bon Voyage! is actually quite a fun, eclectic, and relaxing city that welcomes its tourists with open arms. All you need to do is respect the religion, culture, and laws of the people and not cross the line, and you are all set for a great
Frequently Asked Questions
Q. Is it ok to wear shorts in Dubai?
A.No, you can't wear shorts in Dubai.
Q. Can unmarried couples go on holiday to Dubai?
A. Yes, unmarried couples can go on holiday to Dubai.
Q. Is it legal to drink alcohol in Dubai?
A. No it's not legal to drink alcohol in Dubai. Tourists can have drinks in the restaurants and hotels.
---
Looking To Book An International Holiday?
Book memorable holidays on TravelTriangle with 650+ verified travel agents for 65+ domestic and international destinations.
---
Comments
comments