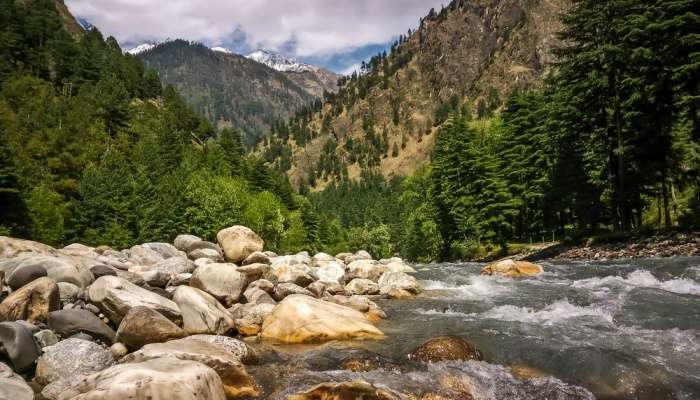 Adorning itself with forested mountains, Kasol on the banks of Parvati river attracts thousands of visitors from home and abroad. Located in the district of Himachal Pradesh, Kasol lies in between Bhuntar and Manikaran. Divided into east and west by a bridge, this hamlet is apt for rejuvenating your body and mind. With its exquisite beauty, Kasol leaves you amazed. It is also known as Mini-Israel because of the increasing number of Israelis living there. Not only will you experience mountain sighting but also go for some of the most adventurous activities in the valley. While there are plenty of things to in Kasol, here are 8 activities that are preferred by most of the travelers.
8 Exciting Things To Do In Kasol
Kasol in a scenic beauty that is nestled on the banks of Parvati River amidst the snow-clad mountains of Himachal Pradesh. Check out these amazing things to do in Kasol for a blissful trip to the hills.
1. Experience the Tricky Trails On Kheer Ganga Trek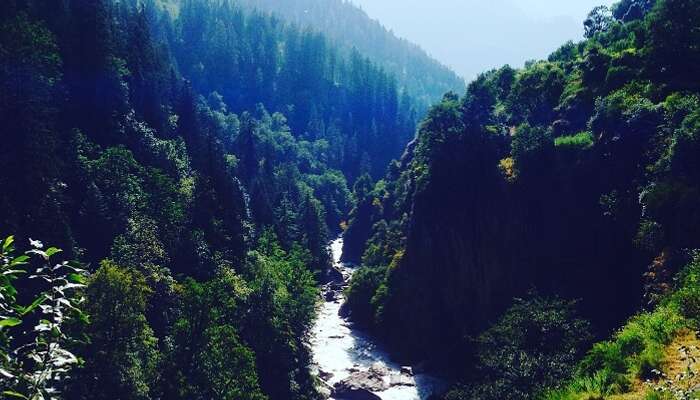 Kheer Ganga trek certainly tops the list of most adventurous activities to do in Kasol. As you go for 9 km long trek, you will be experiencing emerald green hills on your way. After making it to the top of the Kheer Ganga, you will find yourself accompanied by magical clouds playing in between pine and apple trees. The snow-clad mountains here create a mesmerizing atmosphere for you to remember lifelong. You will find a Lord Shiva temple at the top where you can enjoy taking a bath in hot springs. Kheer Ganga is home to many hippies from across the globe as well.
Location: KheerGanga, Himachal Pradesh, 175134
Best Experience: Enjoy the lush greenery as you make your way to the top of the KheerGanga and take a bath in the hot springs at the Shiva temple.
Timings: 6 a.m. to 9 p.m. everyday.
Must Read: 7 Best Things To Do In Khajjiar For A Refreshing Holiday In Himachal Pradesh
---
Himachal Holiday Packages On TravelTriangle
---
2. Visit The Traditional Village At Tosh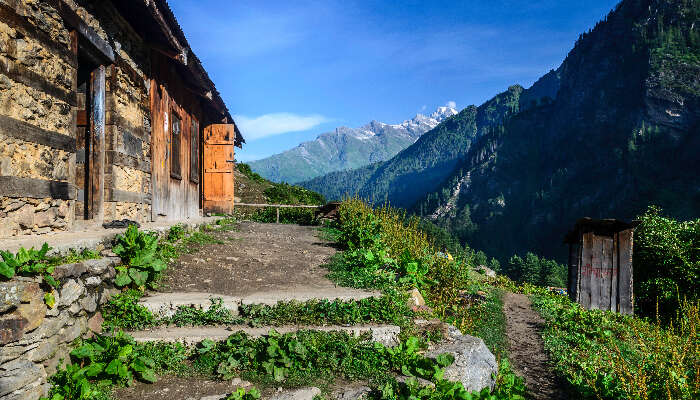 Located at a height of 2400 meters, Tosh is known for being a traditional village visited by thousands of tourists every year. Adorning itself with cannabis plantations, Tosh is home to spectacular views of hills that embellish themselves with Himalayan vegetation. What Tosh actually does is enriching you with the experience of authentic culture of Himachal Pradesh. Besides some of the most popular cafes, Tosh is known for beautiful homestays. The cafes here serve a diverse range of Israeli foods because of the huge number of Israelis traveling throughout the year. This is certainly one of the top things to do in Kasol.
Location: 21 km from Kasol.
Best Experience: Enjoy authentic Himachali culture and Israeli cuisine during your stay in Tosh.
Timings: April to October.
Suggested Read: 12 Snowfall Places In Himachal Pradesh: A List For Your 2020 Trip
3. Visit The Manikaran Sahib Gurdwara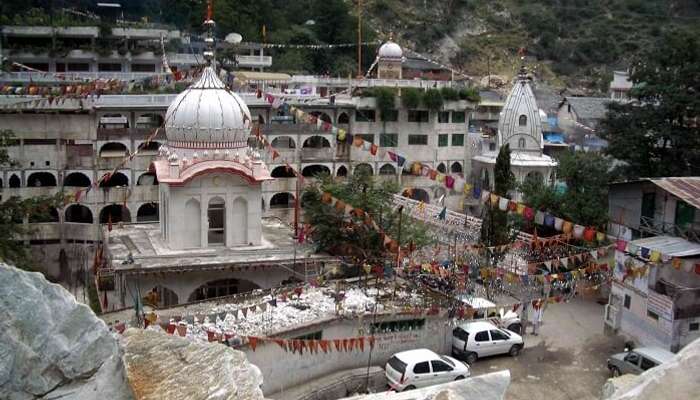 Located approximately 6 km away from Kasol, Manikaran is known for being home to famous Manikaran Sahib Gurdwara. Standing on the banks of the Beas river, this gurdwara is a must thing to do for those who visit Kasol. The hot springs inside the gurdwara is believed to help you in washing away all your sins as well as wrongdoings. In addition, you should also visit the Langar which serves delicious food cooked inside the gurdwara. The tranquility of the place will certainly leave you amazed.
Location: Hari Har Ghat, Manikaran Rd, Manikaran, Himachal Pradesh 175105
Best Experience: Take a bath in the hot springs inside the Manikaran Sahib Gurdwara and have food at the langar.
Timings: Open 24 hours.
Suggested Read: 15 Places To Visit In Himachal Pradesh In December 2019
4. Enjoy Moon Dance Cafe In The Kasol Town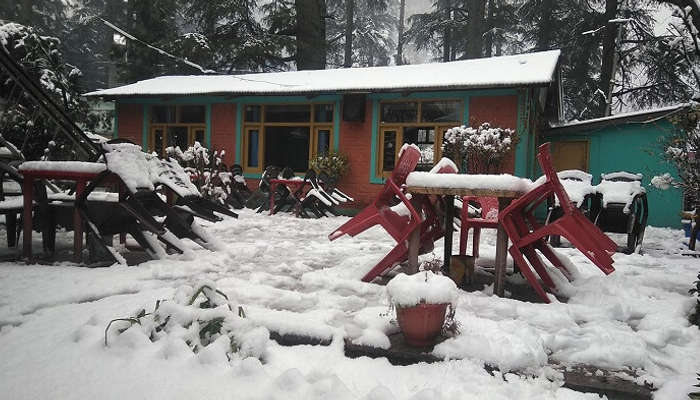 If you are looking for the best things to do in Kasol with your friends, Moon Dance Cafe should top your list. This cafe adorns itself with spectacular views of adjacent mountains and valleys. Preferred by many, this cafe unravels the opportunity for you to have some great conversations. If you are here for breakfast, you must try dishes such as bread rolls, scrambled eggs, and so on. While there might be other cafes which are actually better, Moon Dance Cafe has its own charm and authenticity.
Location: Near Bridge, Kasol, Himachal Pradesh 175105
Best Experience: Go for a brunch or lunch here and have some great conversations with your friends.
Timings: 10 a.m to 11 p.m. every day.
Suggested Read: 13 Monuments In Himachal Pradesh For Your Vacay In The Snow Laden State!
5. Find Yourself At The Parvati Shangri-La Festival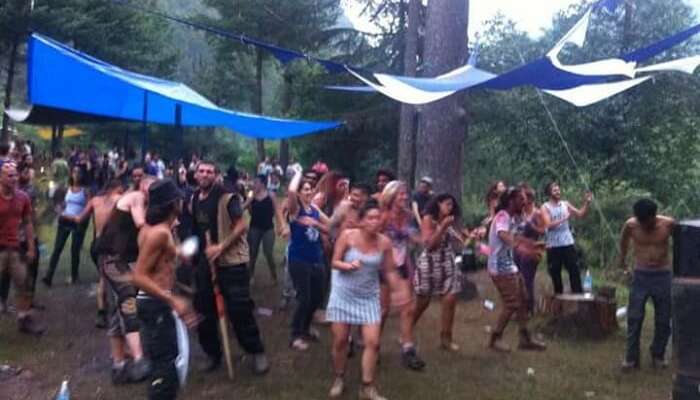 Having become popular lately, the Parvati Shangri-La festival is an annual festival that happens every year in Kasol. Attracting party animals from different parts of the country, this festival leaves you with a psychedelic trance. With the best DJs and artists playing popular rhythms, all you have to do is to internalize the mood. In addition, you will get to experience work of international artists as well. If you are in Kasol during the year end, this is one of the best things to do in Kasol at night.
Location: Sky Heaven Katagla, Kasol, Parvati Valley
Best Experience: Leave the party with a psychedelic trance after dancing to the rhythms of Indian and international DJs
Timings: Usually starts at 2 p.m.
Suggested Read: 11 Travel Tips For Himachal Pradesh That Will Come In Handy For Your Trip In 2020
6. Visit the Ancient Village of Malana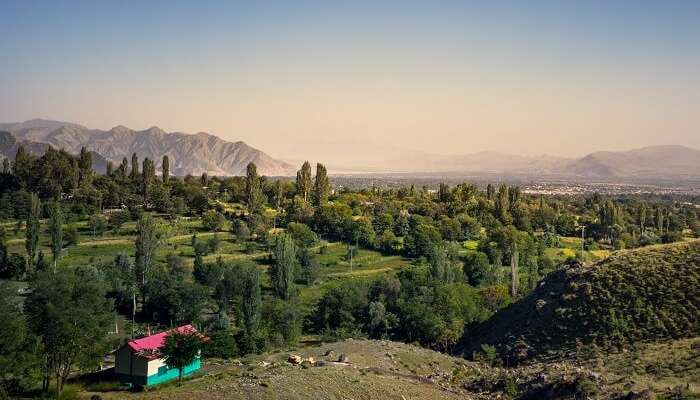 Located approximately 21 km away from Kasol, Malana is another name of solitude. Being disconnected from the rest of the world, Malana is said to bear the oldest democracy in the globe. Since there is no road to Malana, you will have to go for a climb that is moderately challenging. During your trip to Kasol, you must experience the culture here.
Location: Malana Nala, Parvati Valley
Best Experience: Go for the moderately challenging climb leading to the Malana Village and experience the local culture.
Timings: It takes 1-2 hours to complete the trek.
Suggested Read: Delhi To Himachal Pradesh With Friends? Take Tips From This Gang's Budget Trip To Dharamshala!
7. Go For A Thrilling Pin Parvati Pass Trek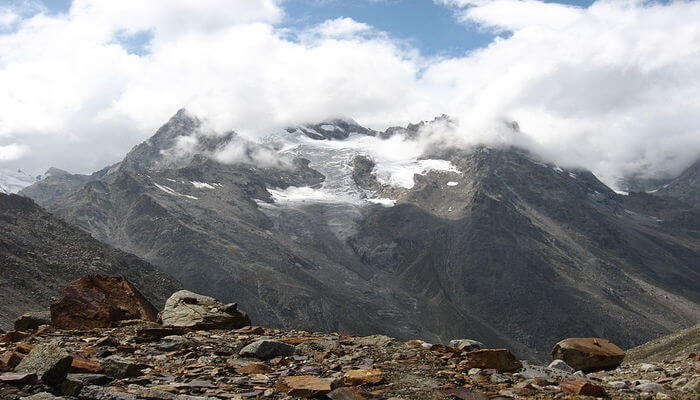 Ideal for those who love mountaineering, Pin Parvati Pass Trek gives you the opportunity to experience action and thrill at the same time. This 100 km long trail is recommended for proficient trekkers only. Taking you through the spectacular landscapes of Parvati Valley, this trek lets you see the barren mountains of the Pin Valley as well. Whether you have always wanted to see grassy meadows or walk through dense forests, this trek gives you all. As you keep trekking, you will observe a subtle change in the shades of nature as well. Going for this trek is undoubtedly one of the best things to do in Kasol Himachal Pradesh.
Location: Barshaini Village, Parvati Valley
Best Experience: Arrest the spectacular landscapes of Parvati Valley.
Timings: Depends on the trekker.
Suggested Read: 9 Best Hotels In Tirupati For A Tranquil Retreat In The Heart Of Tamil Nadu!
8. Go For Fishing At Naggar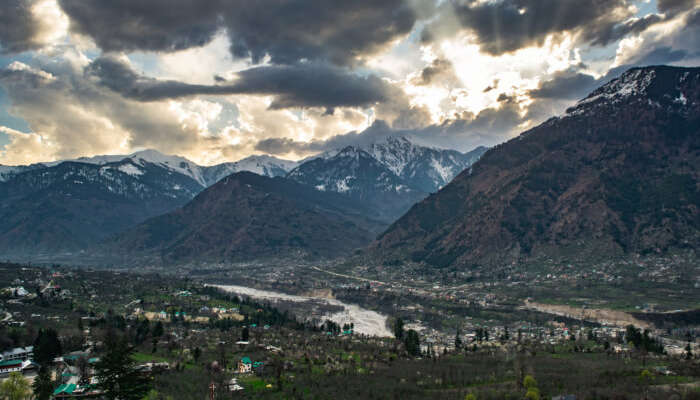 If you want to enjoy outdoor activities, fishing in Naggar is the best plan you can have. Located approximately 57 km away from Kasol, Naggar is known for being home to the Naggar Castle. Here you can go for a fishing session on the banks of the Beas river. To make the most out of it, visit the Naggar Castle after fishing.
Location: Naggar, Kullu District, Himachal Pradesh
Best Experience: Combine fishing with visiting the Naggar Castle.
Timings: Till 3 p.m.
Further Read: 7 Scintillating Places To Visit In Himachal Pradesh In Monsoon In 2020!
Make sure you add these top things to do in Kasol to your itinerary list to enhance your holiday experience in Kasol on your weekend getaway trip to Himachal Pradesh. Blessed with scenic beauty and expansive landscape, a trip to this quaint hill station won't ever disappoint you.
Frequently Asked Questions About Things To Do In Kasol
Q. What is Kasol famous for?
A. Located in the Parvati Valley, the village of Kasol in Himachal Pradesh is known for sylvan forests, snow-clad mountains, and adventurous treks.
Q. How many days are enough for Kasol?
A. If you are visiting Kasol only, you will be able to cover most of the places in 3-4 days.
Q. Is Kasol safe?
A. While there is a common misconception that Kasol is not safe, Kasol is safe for both couples and solo travelers.
Q. Why Kasol is Mini Israel?
A. Kasol is also known as Mini Israel because of the increasing number of Israelis visiting kasol every year. Also, you will find the food in Kasol to be influenced by Israelis.
Q. Is Kheer Ganga Trek difficult?
A. Taking you 13,050 feet above sea level, Kheer Ganga Trek is moderately difficult. In case you are a beginner, you will be needing additional guidance during this trek. However, many consider this trek to be easier than Triund Trek.
Q. How far is Kasol from Manali?
A. The distance between Kasol and Manali is approximately 75 km which can be covered in 2.5 hrs.
Q. Are Kasol and Kasauli the same?
A. The village of Kasol in Himachal Pradesh is located on the banks of Parvati River. It lies in between Manikaran and Bhuntar. On the other hand, Kasauli is located in Uttarakhand.
---
Looking To Book A Holiday Package?
---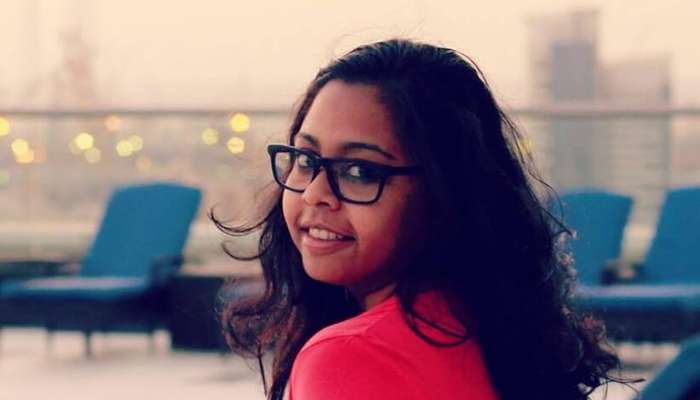 Comments
comments