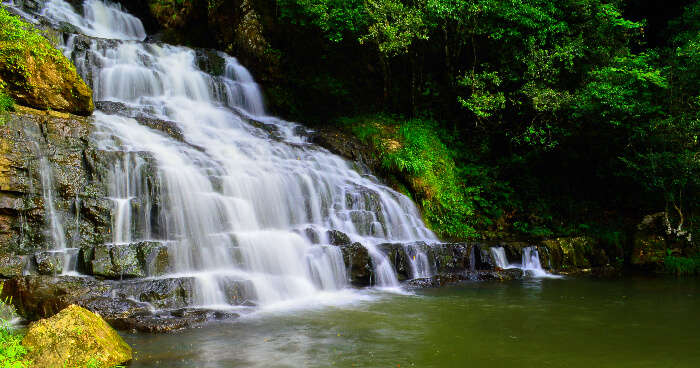 Literally translating into 'abode of clouds', Meghalaya boasts of its scenic charm and serenity. Not only misty hills, valleys, sparkling lakes and rivers, this heavenly state of India is also endowed with numerous gorgeous waterfalls. Gushing down the luxuriant hills, these waterfalls look absolutely alluring on a sunny day. Some of the waterfalls in Meghalaya also make great trekking trails too.
10 Scenic Waterfalls In Meghalaya One Must Visit
While on an escapade to Meghalaya make sure to witness the beauty of the state and these enchanting waterfalls which are the hidden beauties of nature.
1. Elephant Falls – The most popular tourist place in Shillong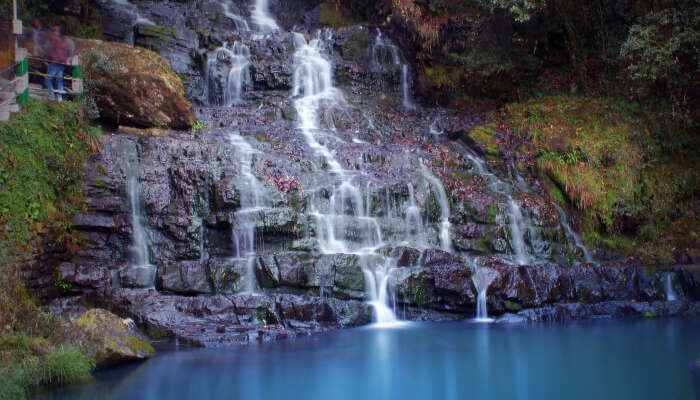 Image Source
As one of the popular waterfalls in Meghalaya, Elephant Falls is a three-tier spectacular cascade. Located close to Shillong Peak, this fall is referred as 'Ka Kshaid Lai Pateng Khohsiew' by the local people, which means 'three step waterfalls'. Nestled amid thick forests, Elephant falls in Shillong looks gorgeous and torrential, after the monsoon season, specifically from October to December. The Britishers named it so due to the mammoth rock lying at the foot of the waterfall, that has resemblances with that of an elephant. However, the rock is no longer there, ever since it was destroyed in an earthquake. Located 12 kms from Shillong city, this place is regularly visited by tourists and locals, particularly in weekends.
How to Reach Elephant Falls: Travel in public bus or hire a cab from Police Bazaar or MTDC bus complex.
Things to do at Elephant Falls: Photography, trekking (about 200 steps to reach the bottom) and shopping from the souvenir shop at the main gate.
Suggested Read: 11 Reasons To Visit Cherrapunji In 2019 That Make It A Heaven On Earth
---
Sikkim-Gangtok-Darjeeling Holiday Packages On TravelTriangle
Visit Sikkim and explore Yumthang valley, Tsomgo Lake, Gangtok, Nathula Pass, and Pelling. Experience peace and tranquility while exploring Buddhist monasteries, snow-capped mountains, and wildlife sanctuaries. Book packages inclusive of airport transfers, cab, resort, sightseeing, and meals.
---
2. Seven Sisters Falls – A marvellous sight to behold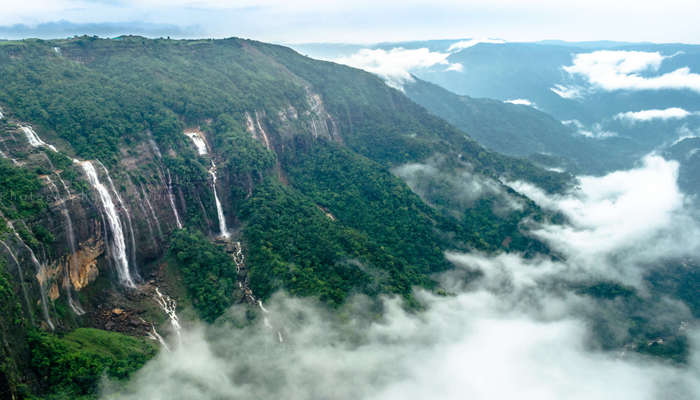 Image Source
Popular as Nohsngithiang Falls or Mawsmai Falls, this is a seven-step cascade and one of the most gorgeous waterfalls of Meghalaya. Seven Sisters Falls cascades down over limestone cliffs of Khasi Hills, from 1033 feet, making it one of the tallest waterfalls in India. To witness the full voluminous flow of the brooks, visit this waterfall between July and September. Surrounded by lush green forests, the beauty of the waterfall, dropping in seven streams, will surely leave you in awe!
How to Reach Seven Sisters Falls: One can hire a can from Paltan Bazaar in Guwahati or Police Bazaar in Shillong, to reach the place. It takes about 2 hours from Shillong.
Things to do at Seven Sisters Falls: Admiring surrounding beauty and day picnic
Suggested Read: The Ever Growing Living Root Bridges, Meghalaya – A Nature's Marvel In The Northeast
3. Kynrem Falls – Of breath-taking beauty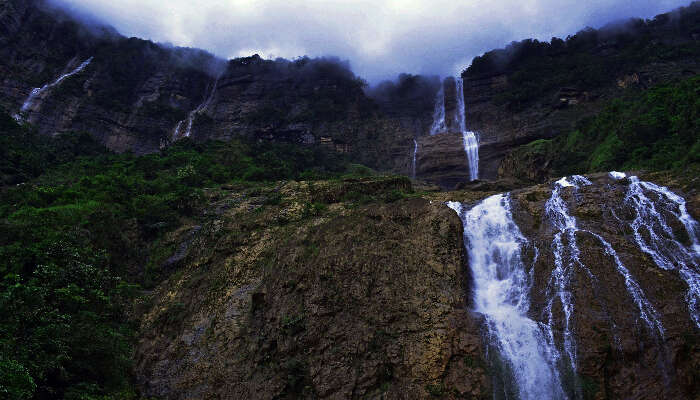 Image Source
Located near Cherrapunji, inside Thangkarang Park, Kynrem Falls is one of the highest waterfalls in Meghalaya. Cascading down through three tiers, from a height of about 1003 feet, it is counted as the 7th highest waterfall in India. Nestled amid lush green forests of Khasi Hills, Kynrem Falls flaunts it's fascinating beauty in post-monsoon and winter season. One of the major attraction here is Pillar Rock or Shiva Rock. Locally known as Khoh Ramhah or Mothorp, this is a huge rock located just beside the falls and offers amazing view of the plains of Meghalaya.
How to Reach Kynrem Falls: Kynrem Falls is almost 12 km from Cherrapunji. One can take a bus or hire a taxi to reach park, and then a 3 to 5-minute hike downhill will take you to the waterfall.
Things to do at Kynrem Falls: Hire a local guide to trek through the scrubby forests, upto the waterfall. Enjoy bird watching and spot wildlife during the trek.
Suggested Read: Places To Visit On A 7 Day Trip To Meghalaya
4. Nohkalikai Falls – Known for the spectacular plunge pool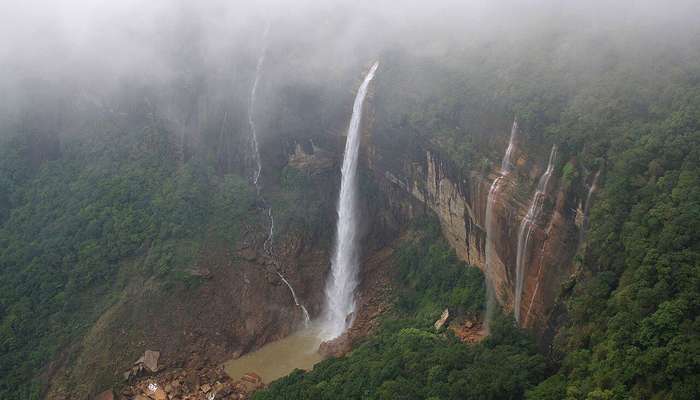 Image Source
Nohkalikai Falls is also amongst the beautiful waterfalls in Meghalaya, located at a distance of 7 kms from Cherrapunji. It is the highest plunge waterfall in India. The water cascades down from a lofty height and falls forcefully, forming a deep plunge pool, where the water remains green in summer months and turns blue in winter. There is a viewing gallery at the top and one can climb up the stairs to enjoy the bird's eye view of the waterfall and the stunning plunge pool.
How to Reach Nohkalikai Falls: The place is roughly 7 kms from Cherrapunji. Hire taxi either from Cherrapunji or directly from Shillong.
Things to do at Nohkalikai Falls: Buy home-grown bay leaves and cinnamon sticks from local people, at throw away prices.
5. Dainthlen Falls – The beauty that will make your jaw drop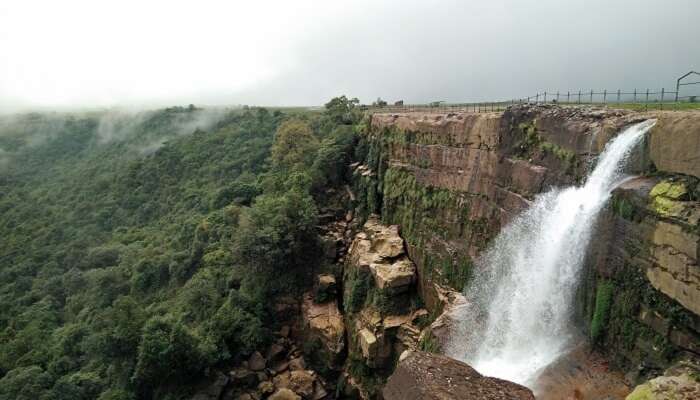 Image Source
Dainthlen Falls is one of the most picturesque waterfalls, located at Sohra, near Cherrapunji, best known for its marvellous and gorgeous vista. Legend has it, that the waterfall derived its name from huge serpent, who used to live in a nearby cave. Local people killed this huge snake due to its destructive nature. The view of water gushing down in full force is the most amazing beauty that one can experience from the viewing gallery.
How to Reach Dainthlen Falls: Drive from Shillong to Sohra. It will take about an hour to reach.
Things to do at Dainthlen Falls: Enjoy the serenity of the place.
Suggested Read : Dhilip's Romantic Trip to Meghalaya
6. Langshiang Falls – Hidden gem of Meghalaya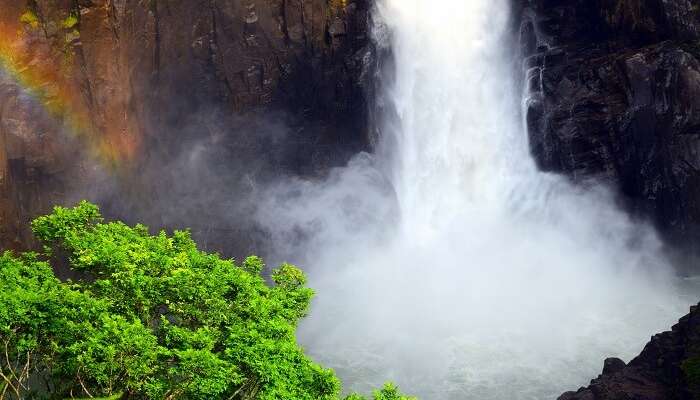 Image Source
River Kynshi rolls down the west Khasi Hills, to form Langshiang Falls. Not a very popular waterfall, Langshiang is one of the most gigantic cascades in Meghalaya, located amid lush green forests of Sangriang, near Nongstoin . Endowed with refreshing beauty, this water fall is locally referred as 'kshaid Ur-Nar' and offers mesmeric beauty of the green hills and surrounding hamlets. Langshiang Falls is also clearly visible from Mawpon village.
How to Reach Langshiang Falls: Nongkhnum is 93 kms from Shillong. The waterfall is approximately 18 kms from Nongkhnum. Hire a cab from Shillong and drive through Mairang and Nongkhnum, to reach the place.
Things to do at Langshiang Falls: Trekking up to Nongkhnum river island, located nearby.
Suggested Read: 10 Popular Places To Visit In Shillong That Will Treat Your Eyes, And Calm Your Soul!
7. Bishop and Beadon Falls – The twin brother falls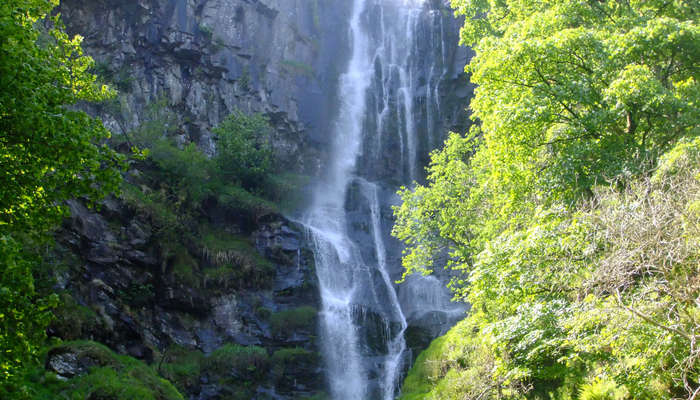 Image Source
Bishop and Beadon are one of the most spectacular twin falls in Meghalaya. Bishop falls is a three-level stream, rolling down the East Khasi Hills from an altitude of about 443 feet. Tucked amid thick forests, Beadon falls offers stunning view of the surrounding. Beadon waterfall cascades through rocky hills while the foamy water of Bishop fall gushes down to form a deep plunge. Both Bishop and Beadon Falls, drop down to a deep gorge of Umiam River and flows through picturesque Suna Valley.
How to Reach Bishop and Beadon Falls: From Shillong, drive up to Mawlai in Mawprem. The motorable road ends at Mawlai. A 5-minute trek from there will take you to both the waterfalls.
Things to do Bishop and Beadon Falls: Swimming in the plunge pool, day picnic, spotting wildlife like leopard, wild cats and langurs.
8. Sweet Falls – Dangerous yet beautiful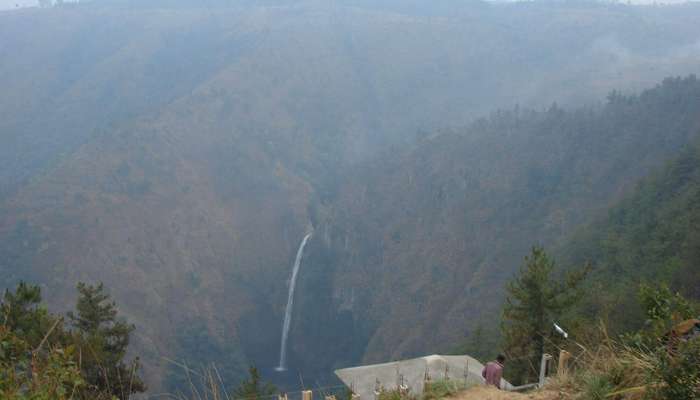 Image Source
Though not popular as others, Sweet Falls is a cascading beauty, located near Happy valley. The spot is encircled with scenic Khasi Hills and pine forests and considered as the perfect place to relax and enjoy the serenity. Sweet Falls is also labelled as one of the most dangerous waterfall in Meghalaya. Being surrounded by slippery rocks, several accidents have been reported near Sweet falls and Meghalaya tourism department have prohibited tourists there. You can surely enjoy the beauty from Happy valley, but cannot trek down to reach upto the waterfall.
How to Reach Sweet Falls: Sweet Waterfall is 12 km from Police Bazaar. Drive through Hopkinson Road and Demthring up to Mawshbuit Sweet Falls Road.
Things to do at Sweet Falls: Admire the gorgeous beauty from the viewing gallery at Happy Valley and visit the butterfly museum and mini zoo, located close by.
Suggested Read: Ketan's Trip To Assam And Meghalaya: An Adventurous Escapade Into An Untouched Paradise
9. Bophill Falls – An unexplored beauty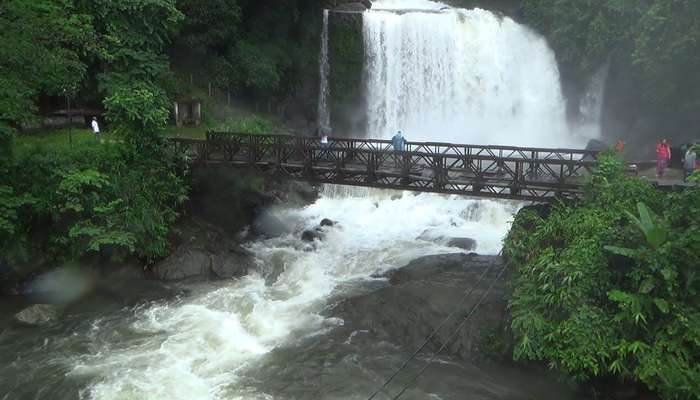 Image Source
Situated near Dwaki at Indo- Bangladesh boarder, Bophill Falls is an unpopular yet extremely beautiful waterfall in Meghalaya. This is a gushing stream, that showcases its grace and majesty during rain and post-monsoon. A favourite among nature lovers and photography buffs, Bophill Falls offers panoramic view of Khasi hills on one side and plains of Bangladesh on the other.
How to Reach Bophill Falls: Drive 90 kms from Shillong to reach Dwaki. The waterfall is just about 5 kms from Dwaki.
Things to do Bophill Falls: Photography, swimming and boating at the Umngot river.
10. Mawphlang Falls – To reinvigorate amid nature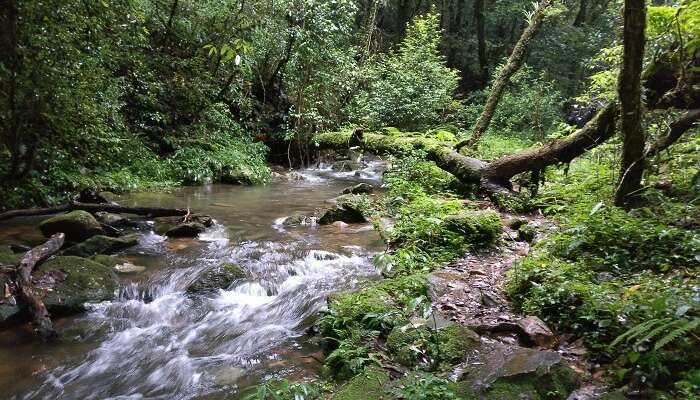 Image Source
One of the most spectacular waterfalls in the state is Mawphlang. Rolling down through multiple tiers from a great height, it is a calm and serene fall, located inside Mawhplang Sacred Forests. The water falls into a small plunge pool which is the perfect place to relax, rejuvenate and spend some time amidst the tranquil nature.
How to Reach Mawphlang Falls: Drive down the Mawsynram-Shillong Road for about 25 kms to reach this place. The approach road is forested and a little trek is required from the end point of the road, to reach the falls.
Things to do Mawphlang Falls: Spending some leisure time while dipping water in the water of the plunge pool and swimming. The local people worship trees in Mawhplang Sacred Forest. Trekking through this forest and experiencing such worship is also a memorable experience.
Further Read: 20 Must Visit Places When Travelling to the North East
Northeast is home to some of the most splendid waterfalls in India, and if you wish to explore these natural wonders of this wonderful region, you can create your own Northeast travel package for a vacation of a lifetime.
Frequently Asked Questions About Waterfalls In Meghalaya
Q. How many waterfalls are there in Meghalaya?
A. There are approximately 16 main waterfalls in Meghalaya. These include Nohkalikai Falls, Khoh Ramhah, Kynrem Falls, Nohsngithiang Falls, Elephant Falls, Spread Eagle Falls, Sweet Falls, Weinia Falls, Thum Falls, Krang Suri, Tyrshi Falls, Thlumuwi Falls, Pelga Falls, Imil Chang Dare, and Rong'bang Falls.
Q. Which is the highest waterfall in Meghalaya?
A. The Nohkalikai Falls is the highest and most beautiful plunge waterfall in the Indian state of Meghalaya. It is located at a distance of 7 km from Cherrapunji and is one of the major places to visit in Meghalaya owing to its overwhelming natural beauty.
Q. How many caves are there in Meghalaya?
A. There are a total of 1,580 caves in Meghalaya according to the data collected in March 2015. Out of these, only 980 cave locations and cave systems have been fully or partially explored in Meghalaya. These are some of the most beautiful caves in India and are spread over a total length of a whopping 427 kilometres (265 miles). Some of the best caves in Meghalaya include Krem Mawmluh, Krem Dam, Krem Lymput, Mawsmai Cave, Krem Mawjymbuin, Krem Liat Prah, Krem Lubon, Krem Chympe, Kotsati (Umlawan Cave System), (Monkey Cave), Krem Mawshun, Krem Jogindra, Krem Iawe, Tetengkol Balwakol, Siju Cave, Dangedikol Chiningkrikol, and Korekol.
Q. How do I get to Nohkalikai Falls?
A. The Nohkalikai Falls are located at a distance of 7 km from Cherrapunji. The nearest domestic airport is at Umroi (35 km from Shillong). But if one has to come from major cities like Delhi and Chennai, they will need to fly to Guwahati (110 km from Shillong).
The nearest railhead is at Guwahati. From both the airport and the train station, one can hire a cab or catch a bus and get down at Shillong. Then from here, they can get another bus or cab till Cherrapunjee.
If you wish to travel to Cherrapunjee by road, then it is 53 km from Shillong and is very well connected via a smooth road network. You can get a private bus or hire a car from Bada Bazaar in Shillong till Cherrapunjee, and from Cherrapunjee you simply can take a taxi or an auto to reach Nohkalikai Falls in dirt cheap rates.
Q. Which is the highest waterfall in India?
A. The Jog Waterfalls in the Sharavathi Valley of Shimoga, Karnataka, is known to be the highest waterfall in India. Cascading from a height of 829 ft into an enormous pool at the base, it is amongst the most breathtaking waterfalls in India.
Q. How do I get to Dawki River?
A. The nearest airport to Dawki is at Guwahati with direct flights to almost all major cities and metros of India. Guwahati is about 200 km away from Dawki. You can also opt for the helicopter service available at Guwahati in order to reach Dawki. The nearest railhead to Dawki is also at Guwahati. From the airport and the railway station, one can simply hire a cab or board a state-run bus to Dawki directly or till Shillong. For those prefer traveling by road, Dawki is located just 90 km from Shillong and the route is connected by state buses as well as private buses. You can easily get a car for rent or bus for Dawki from Bada Bazar in Shillong.
Looking To Book A Holiday Package?
Book memorable holidays on TravelTriangle with 650+ verified travel agents for 65+ domestic and international destinations.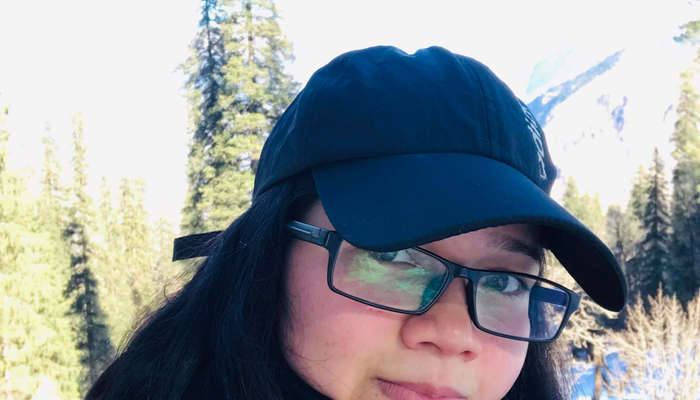 Comments
comments