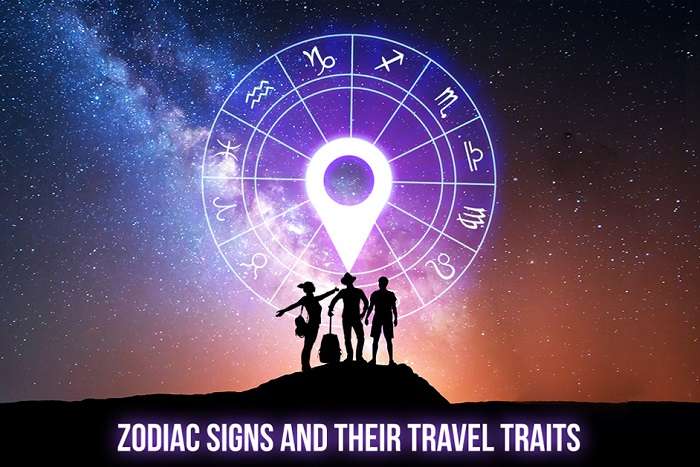 You think your zodiac signs only let you determine love compatibility and predict your success in career? No way! They do much more than that! There is a certain enigma linked to the way the stars and planets impact our lives. And believe it or not, our travel habits are just as influenced by our zodiac signs as many of our other traits. Take a look at what your sun sign says about your travel preferences and tell us if it's true!
Let the stars guide you to your next holiday destination!
1. AQUARIUS (January 20 – February 18)

Aquarians enjoy meeting new people and engaging in lively conversations with locals, and mostly travel to offbeat places where they can experience something new. Their idea of a vacation involves meditating and seeking inner peace. These easy-going and energetic travelers love to travel freely and without bounds.
Ideal Destinations For Aquarius:
Mukteshwar
Tirthan Valley
Ooty
Bolivia
Finland
Madrid
Moscow
Sri Lanka
Andaman and Nicobar Islands
2. PISCES (February 19 – March 20)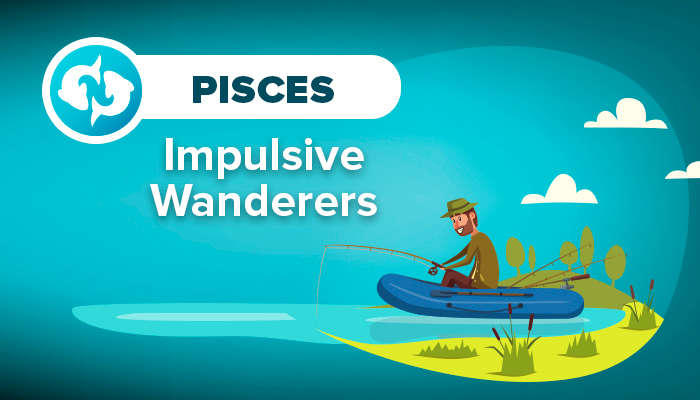 True to their sun sign, Pisceans love water and are likely to head straight to coastal areas, lakes, or indulge in experiences like cruises. They usually end up making spontaneous, yet brilliant plans at the eleventh hour. They may just throw in some clothes in a rucksack, grab a map, and hit the road! They tend to go with the flow and don't prefer making lengthy, or any schedules at all. They generally love to travel with their friends, family, or partner.
Ideal Destinations For Pisces:
Goa
Pondicherry
Kumarakom
Fiji
Netherlands
Bali
3. ARIES (March 21 – April 19)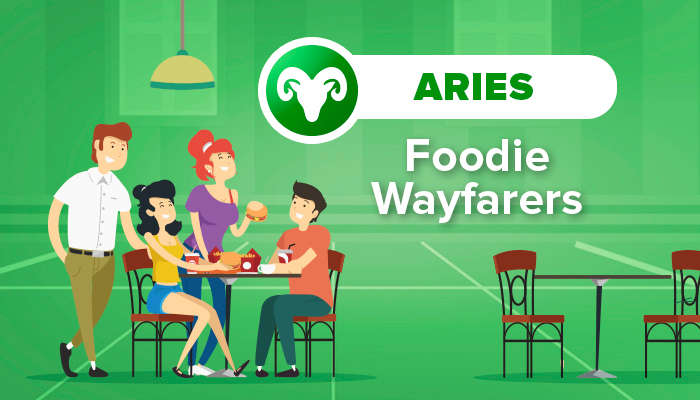 Must Read: Dubai's New Visa Policy Is The Perfect Reason To Celebrate For Indian Passport Holders
True foodies, Aries like to mingle adventure and culinary experiences at the places they visit. While planning a vacation, you might often spot them making lengthy lists of all the good restaurants of the destination they're heading to. With matchless energy and love for the outdoors, they will usually be the first persons in your group to suggest the idea of a trip.
Ideal Destinations For Aries:
Rishikesh
Manali
Darjeeling
Jim Corbett
New Zealand
Dubai
Portugal
4. TAURUS (April 20 – May 20)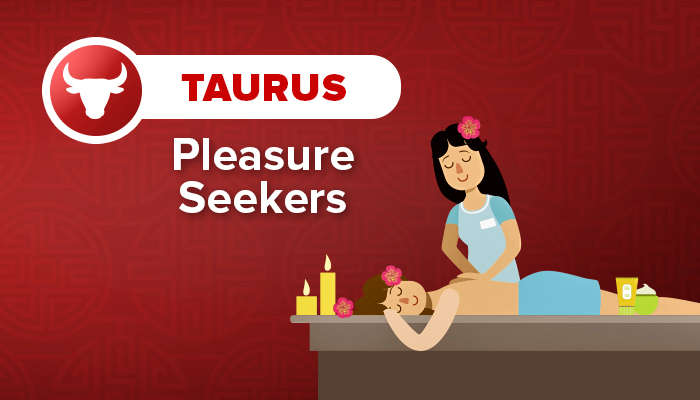 They love to get pampered! It's not uncommon to find Taurians getting a spa massage at a beachside resort, getting served tea or coffee at the balcony of a treehouse in the hills, or shopping away in the posh streets of Milan. The best way to get in their good book is to take them to places with plush surroundings, pleasing experiences, and excellent food!
Ideal Destinations For Taurus:
Kochi
Daman & Diu
Lonavala
Thailand
Mauritius
Paris
Milan
Cape Town
5. GEMINI (May 21 – June 20)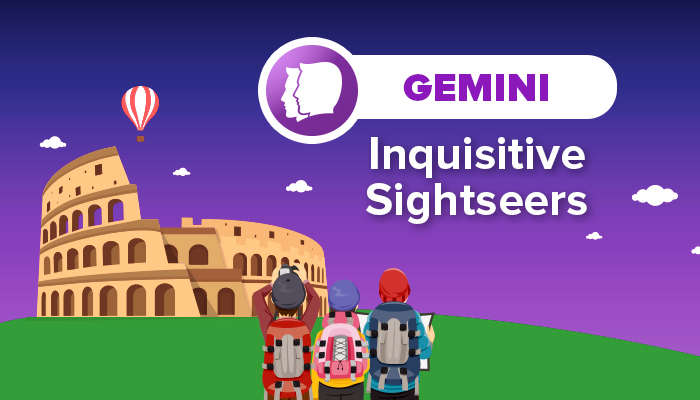 Their thirst for knowledge and an insight into the world they live in takes them to historic as well as mythological places. They like to interact with people to know as much about the destination as possible. Wherever they go, they'll usually be found being followed around by a guide in a historic monument or museum. Other than information, they also like their holiday to have an adventure and a thriving nightlife.
Ideal Destinations For Gemini:
Ajanta and Ellora Caves
Jaipur
Rameshwaram
Machu Picchu
Rome
Scotland
Venice
6. CANCER (June 21 – July 22)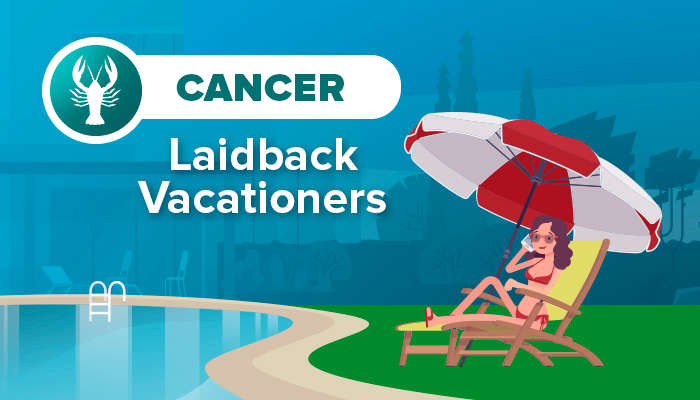 Suggested Read: 22 Cottages In Munnar For Homelike Warmth, Luxury & Comfort
These peace-seeking souls are the happiest when they're traveling in the company of those they love, like their family, partner, or the closest of friends. Cancerians prefer vacations that provide tonnes of privacy, comfort, and relaxation. Though they are never really bored of trying new experiences and discovering new things, they'd rather just spend time inside their lavish resort or homestay and chill with their favourite companions.
Ideal Destinations For Cancer:
Munnar
Gokarna
Lansdowne
Philippines
Bora Bora
Hawaii
7. LEO (July 23 – August 22)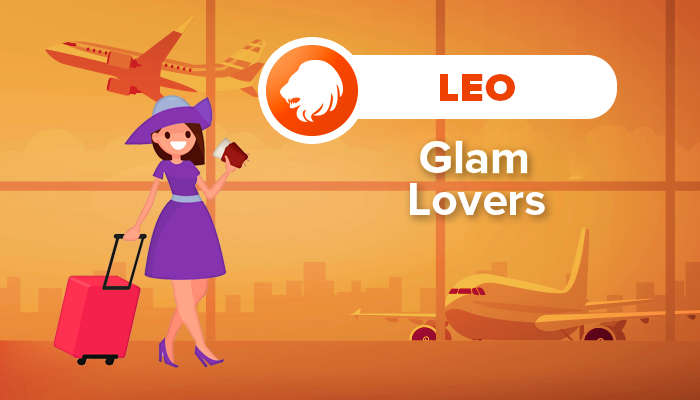 The spoilt, cranky Leos like to indulge in powerful and luxurious experiences. Usually the dominating personalities in a vacation, they love to travel in style and always pick the best of everything, be it seats in an airplane or the rooms in a hotel. The zodiac traits of Leos highlight their love for art and culture, other than luxury and class.
Ideal Destinations For Leo:
Udaipur
Ananda In The Himalayas
New York
Switzerland
Singapore
Los Angeles
8. VIRGO (August 23 – September 22)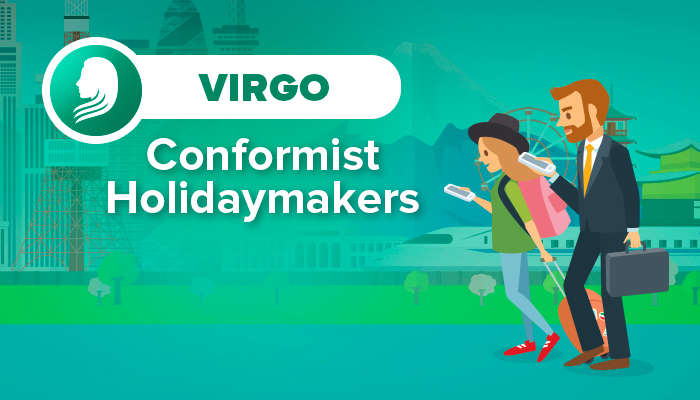 Out of all the other zodiacs, Virgos prefer traveling the least. But that doesn't mean these grounded perfectionists don't like to travel. You just won't see them initiating any travel plans or making the bookings, and you'd mostly just spot them on business trips and forced family vacations. Virgos are the typical 'strike-off-the-list' kind of travelers who maintain a note of all the places they've visited like it's an assignment!
Ideal Destinations For Virgo:
Mumbai
Varanasi
Kolkata
Morocco
Tokyo
Amsterdam
Sikkim
9. LIBRA (September 23 – October 22)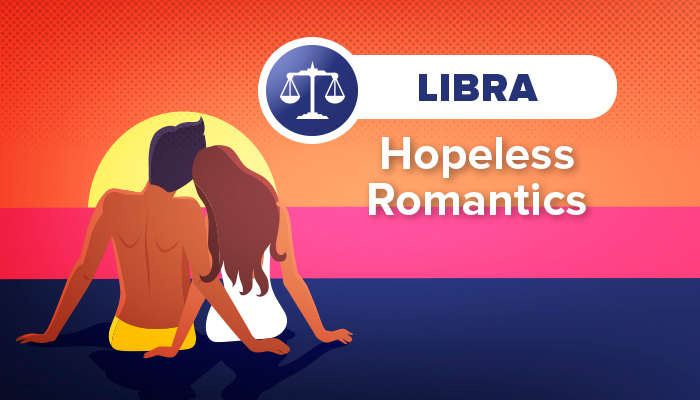 Suggested Read: Seychelles Island: All You Need To Know About This Gem Of The Indian Ocean
The travel horoscope of these dreamers reflects a great deal in their creative persona. They even want their vacations to be as stylish, elegant, and romantic as themselves. To win them over, take them on a surprise dinner date by the beach, let them shop to their heart's content, propose to them in a hot air balloon, or take a picture-perfect stroll with them through a vineyard! They also love to please their companions! Librans often worry themselves sick over the apprehension of whether their travel buddies are having fun or not!
Ideal Destinations For Libra:
Alleppey
Gulmarg
Mexico
Maldives
Seychelles
Florence
Australia
Buenos Aires
10. SCORPIO (October 23 – November 21)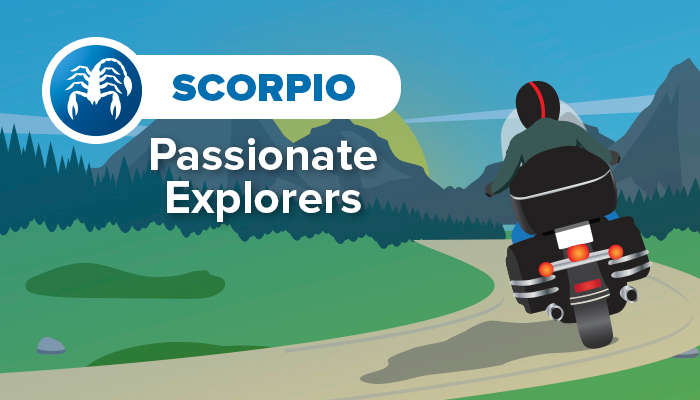 Scorpions would any day prefer having adventures in untrodden, unspoilt, undisturbed paradises than those choking with the weight of tourists. They'll usually be found traveling solo since that gives them the liberty to plan their trip according to their preferences and reserve as much free time for solitary explorations as they want. Scorpions prefer traveling to places where they can relax and have some Me-Time!
Ideal Destinations For Scorpio:
Meghalaya
Spiti
Bir Billing
Jaisalmer
Prague
Bhutan
Spain
Kutch
11. SAGITTARIUS (November 22 – December 21)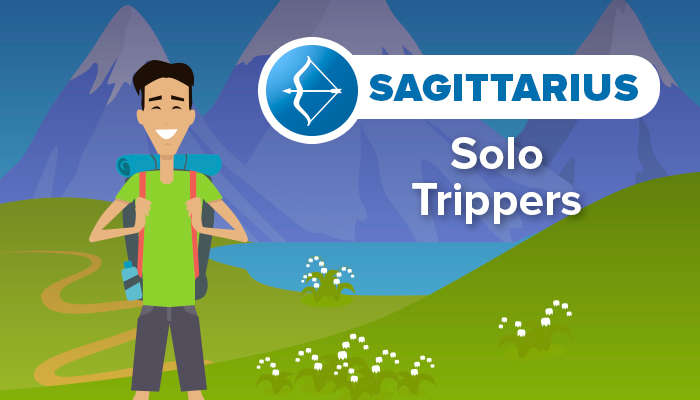 This is the most unconventional of the zodiac signs and their travel traits include exploring exotic locations with a quest for insightful experiences. Sagittarians are not afraid to venture out alone and they usually prefer long vacations to short getaways. They are those free, optimistic, fun-loving wanderers who prefer to travel solo (and stay in hostels) but end up making zillions of friends along the way.
Ideal Destinations For Sagittarius:
Ladakh
Kasol
Mcleodganj
Myanmar
Turkey
Vietnam
Iceland
New Zealand
12. CAPRICORN (December 22 – January 19)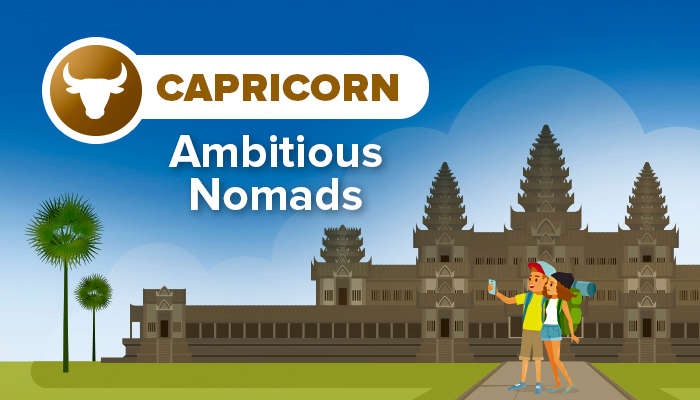 Further Read: 35 Things To Do In Jodhpur That Should Instantly Be Added To Your Travel Bucket List In 2022!
Capricorns have a knack for visiting high places and are very much fascinated by the idea of tall empires. These ambitious, inquisitive souls like to explore places that have or had a kingly rule. You might often find them wandering inside royal forts and expansive palaces, lost in the overwhelming power of those majestic marvels.
Ideal Destinations For Capricorn:
Agra
Delhi
Jodhpur
Hampi
Lucknow
Cambodia
Vienna
London
So, where will your zodiac be taking you the coming year? Tell us in the comments below and share this with your globetrotter buddies to let them join the fun!
---
Looking To Book An International Holiday?
Book memorable holidays on TravelTriangle with 650+ verified travel agents for 65+ domestic and international destinations.
---