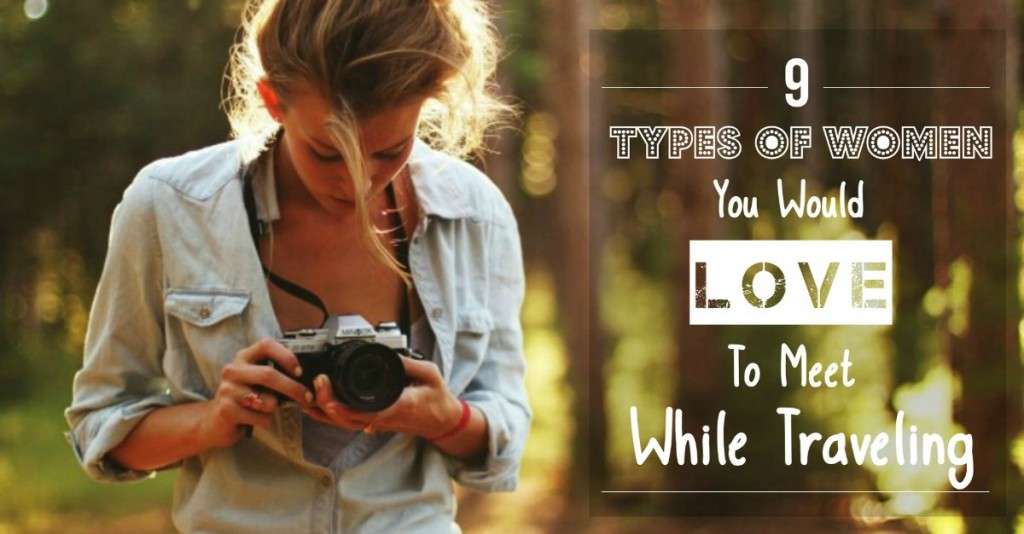 If you are out traveling the world then you are most likely to bump into one of these elusive beauties who are totally going to rock your world. Open yourself up to them and your holiday is going to take a turn for the unexpected.
Traveling is great not just because of the amazing cultures, breathtaking locales and wonderful experiences but also the people you meet on the road.
So what are you waiting for? Plan a trip and stay set to bump in to 9 of the elusive beauties!
1. On a Roll to Explore!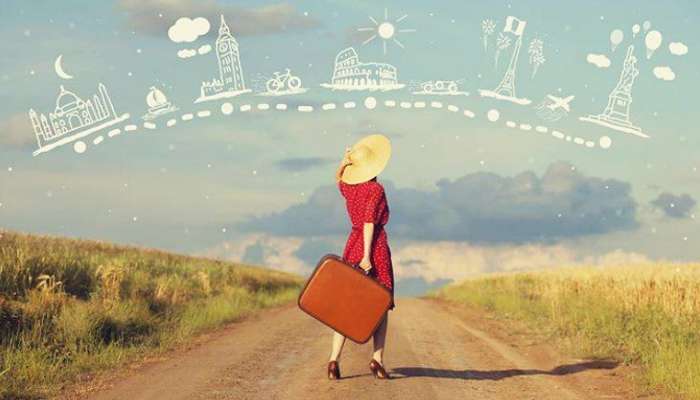 Image Source
She is super excited about getting out of her home and out on her first ever trip. It's her infectious energy and youthful vibe that is going to get your attention. It could be at the local market, the beach or possibly drinking for the first time at a bar. You thought life is mundane, wait till you meet her and the world would feel full of possibilities.
Must Read: 8 Inspirational Stories of Women On Wanderlust
2. Adventure Seeker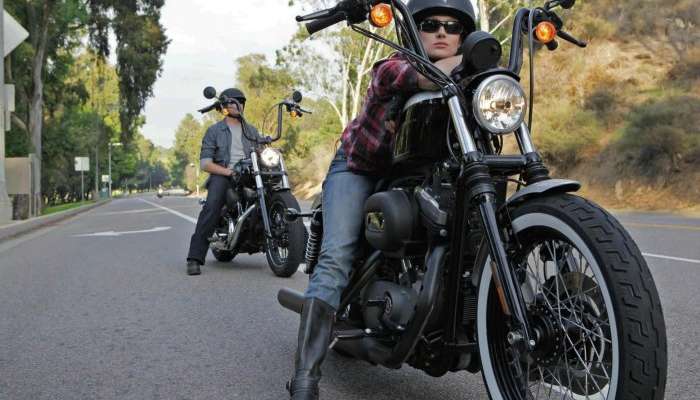 Image Source
From the elusive biker babe to the more common jumping off a cliff kind, you are lucky if you find this one. She will be loud, enthusiastic and will keep you mesmerised with her antics. You thought the trip was adventurous already, wait till you find this one.
Must Read: A Must Watch-5 Girls Ride On The Most Dangerous Roads In The World
3. Soaking the Culture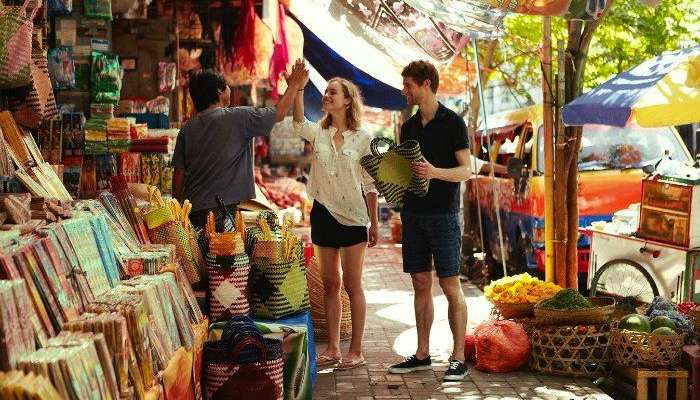 Image Source
She travels to mingle and learn how to eat, speak and live like a local. She's the girl who catches your attention chatting up at the local shops and traveling on the public buses on a holiday. Rest assure, you would not see the city like you would see with her.
4. Solo Traveler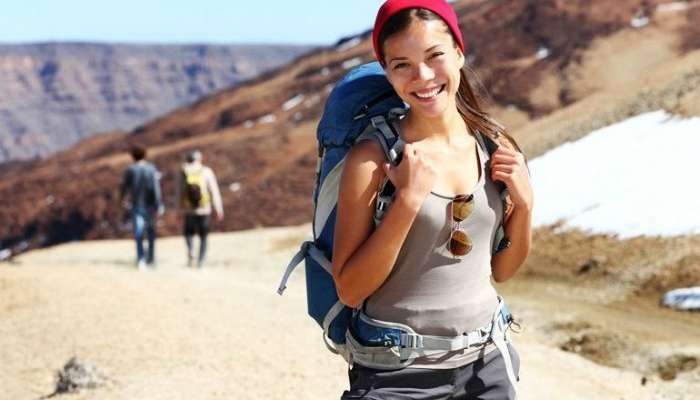 Your heart might skip a beat as you see her trekking the barren lands of Ladakh with a bag pack alone. But your trip has just taken a memorable turn for nothing will be out of reach once you are with her. Your itinerary might be for 3 days but on the road with her you will stay for longer just to catch the magnificent view from the elusive peak she aims to see.
Must Read: 8 Places Every Girl Wants To Go On a Girls Only Trip
5. The Beach Beauty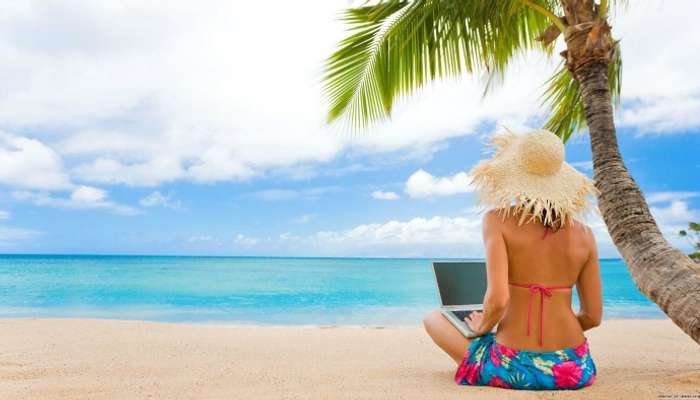 Image Source
She is more of a beach bum than mountain girl. Spas and Swimming Pools are her natural habitat. She travels from one place to another looking for the best in-house treatment. She will catch your eye on the beach, most likely in a melting hot getup which is pretty much going to ruin every other plan you might had for your trip. Get ready to join her on Thai massage followed by a mani-pedi!
6. The Scribbler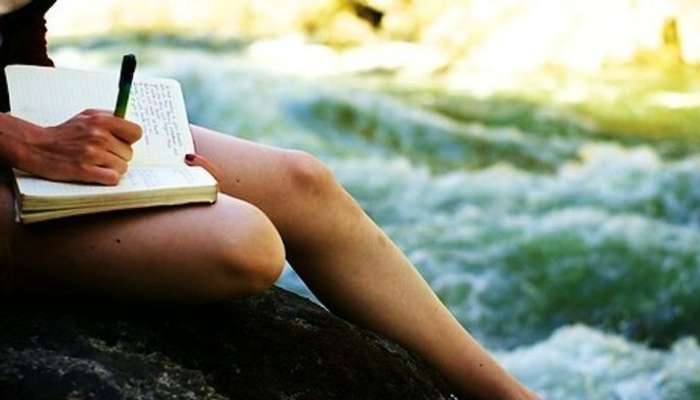 Image Source
You would find her at a cafe, a sunny beach, or the park playfully dressed, headphones on, taking in everything she sees. Much of a loner (which she enjoys more), she would either be seen reading or scribbling into that personal diary of hers. Could you be the next inspiration she's looking for, the suave foreign gentlemen at a new land. Oh, the possibilities!
Must Read: Must Have's if Travel defines your life
7. Party queen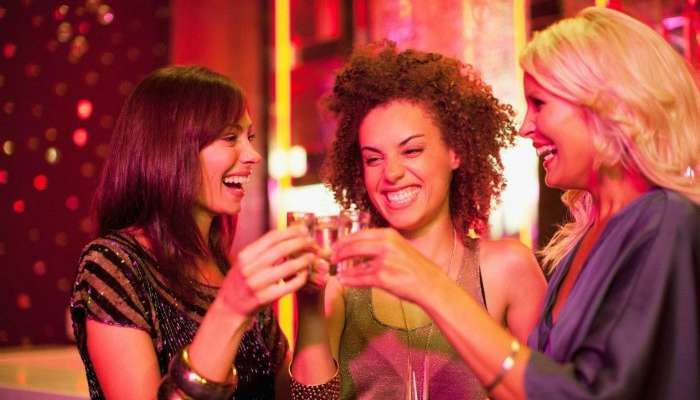 Image Source
Smouldering hot and ready to hit the bar your entire trip will be a haze of drinks, parties, dancing and hangovers. Together, you will paint the town red for the sort of weekend that people talk about for years to come.
8. Community worker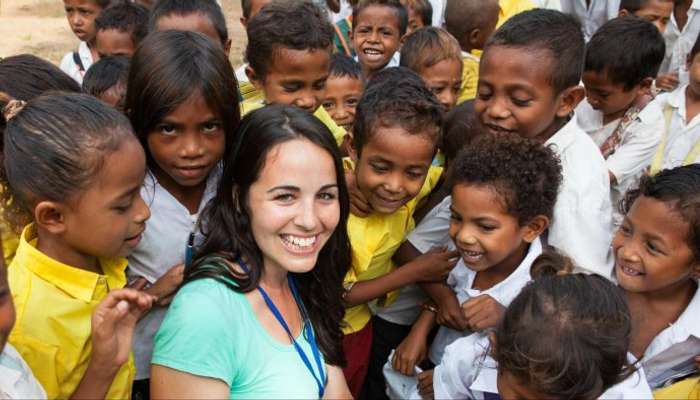 Image Source
She is traveling to raise funds for non-profits and helping communities. You end up wanting to make a positive difference to the world in a 5 minute conversation with her. Her cheerful disposition and her selfless ways give you sleepless nights and the trip ends being one of the most fruitful time in your life.
9. Your Travel Soulmate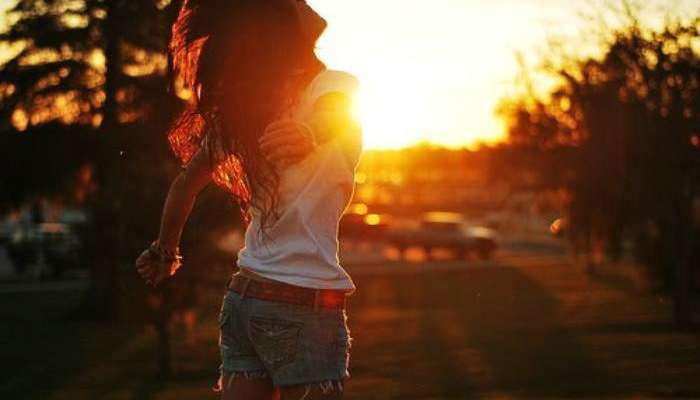 Image Source
You know you have bumped into someone truly special when you meet her. She is bubbly, funny and full of interesting stories She knows the weirdest and wackiest of travel hacks, dances to no music and lights everyone around. You meet her on the bus and end up spending the entire day together, walking about the streets of the beautiful city you are in and wondering if it is happening for real.
Further Explore: 9 Types of Men You Would Love To Meet While Traveling
It's fun traveling. But it gets awesome with the right woman! Have you met her yet?! Share your interesting story with us in the comments section below.
Comments
comments