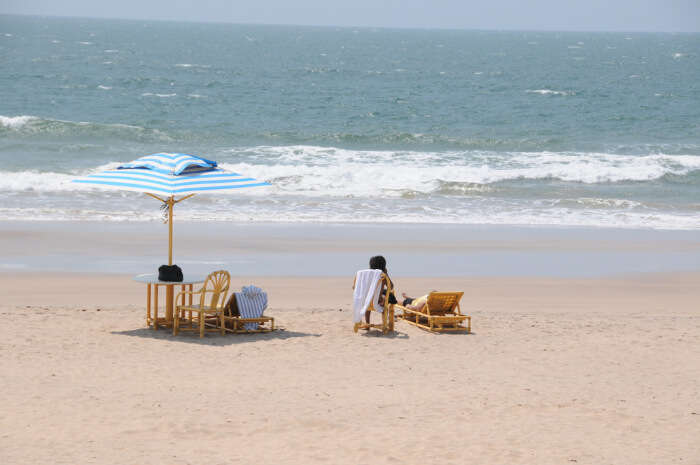 Malvan—a tiny town with a long picturesque stretch of white sand beaches extending from Achara Beach in the north to Devbagh Beach in the south. Malvan is blessed with some spectacular beaches, calm backwaters, age-old forts, and beautiful temples that can be explored on a quick weekend from Pune. Here's a small but impressive list of the best places to visit in Malvan to make the most of your short weekend trip.
21 Best Places To Visit In Malvan
Here is a list of the top places to see in Malvan that you cannot ignore on your Maharashtra trip. Check them out and choose which all places you would want to cover. So, are you ready to learn more about some of the best places to visit in Malvan? Scroll below:
1. Tarkarli Beach – Indulge In Enthralling Water Sports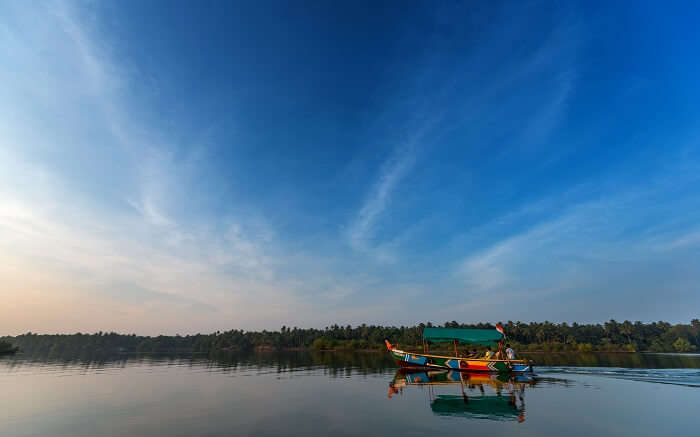 Be it breath-taking beauty of azure sea and sun-kissed shores, buzzing beach shacks, or the thrilling water sports, Tarkarli beach will never give you a dull moment. Encircled by Shuru trees, this is one of the best places to visit in Malvan, located at the confluence of Arabian Sea and Karli River, overlooking Tarkarli creek and estuary. Tarkarli beach is the only Snorkeling and scuba diving training centre in Maharashtra, famous for parasailing, diving, water scooter rides, snorkelling and houseboat stays.
Must Read: Top 12 Summer Festivals In India You Must Plan Attending In 2022!
2. Malvan Beach – For The Sizzling Nightlife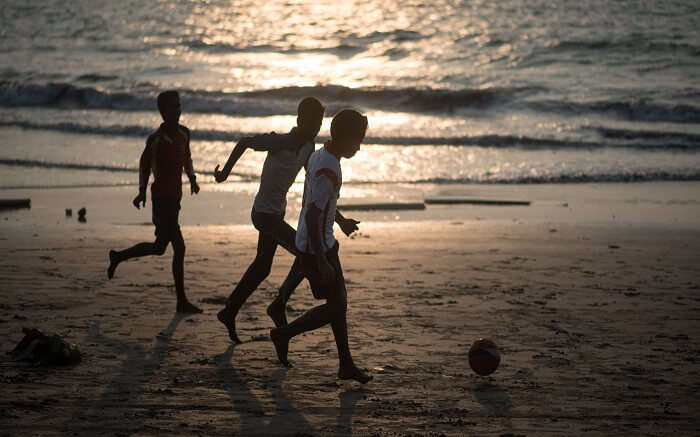 Nestled in the Konkan coastline, this sparkling white-sand beach attracts nature enthusiasts and photographers while the charm and serenity of the beach mesmerise the honeymoon couples. Among the most happening Malvan tourist places, this beach is lined with seafood shacks, bars and pubs.
Suggested Read: 5 Picnic Spots Near Malvan For Those Who Can't Get Enough Of Forts And Beaches!
3. Devbagh Beach – Flawlessly Scenic And Surreal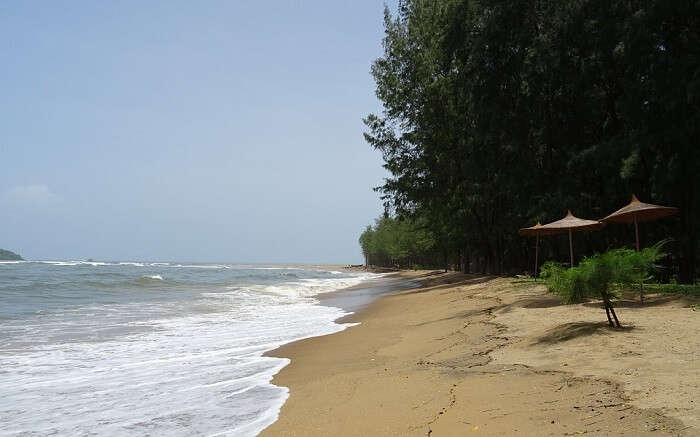 The azure lagoon, white sand and serenity paint a beautiful picture at Devbaug Beach. Considered as one of the best places to visit in Malvan, Devbaug beach is ideal for relaxing, sunbathing, swimming, and spotting seagulls and other aquatic birds. It is one of the most boosted places by Malvan tourism.
Suggested Read: The Ultimate List of Adventure Holidays In India For Summer 2022
4. Kolamb Beach – Overloaded With Pristine Beauty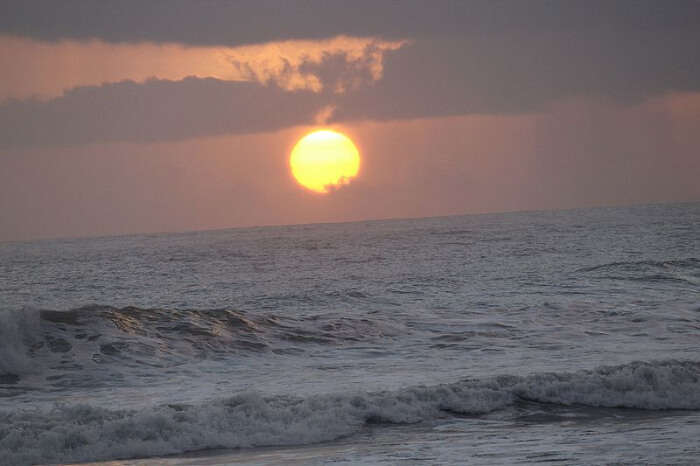 If you are someone who doesn't prefer crowd, then Kolamb Beach is among the lesser crowded tourist places to visit in Malvan. It is possibly one of the most charming beaches in Malvan, boasting its pristine nature and astounding tranquillity. Located 6 kms from the main town of Malvan, this beach also has provisions for various water sports.
Suggested Read: Top 38 Weekend Getaways From Mumbai For The Love Of Traveling In 2022
5. Achara Beach – The Virgin Beach Of Malvan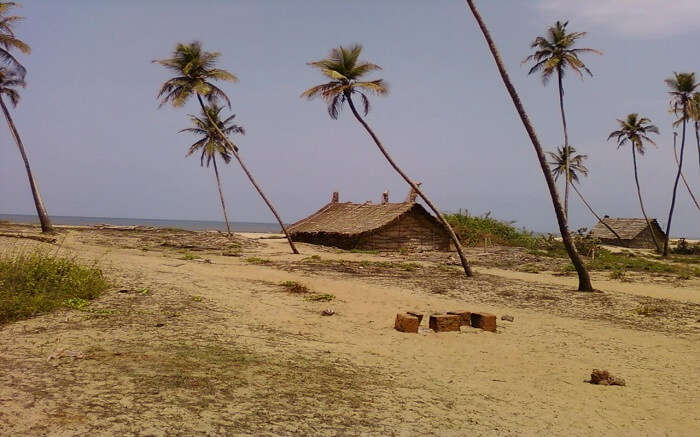 Nestled at the edge of a coastal fishing village, Achara Beach is one of the best places to visit in Malvan for couples. It offers striking vistas and ultimate fun of water sports. Ideal spot for dolphin spotting, this beach has a lighthouse and a vintage library for booklovers.
Suggested Read: 30 Places To Visit In India In April 2022: Beat The Heat This Summer Like A Pro
6. Sindhudurg Fort – The Mighty Gorgeous Fort By The Coast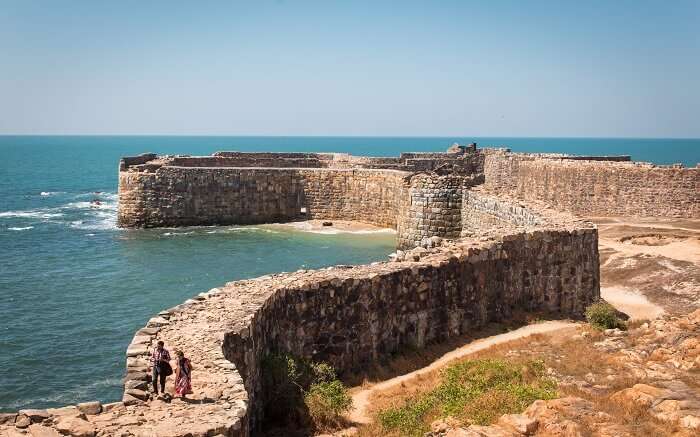 Sprawling over 48-acre land, protruding in an islet of Arabian sea, Sindhudurg Fort is a living specimen of Maratha architecture in Malvan. Not only lofty walls and huge structure, but the unparalleled view of the sea have made it one of the most popular Malvan tourist places. The fort houses world's only temple of Shivaji Maharaj, the man who built the fort.
Suggested Read: Top 7 Hotels Near Malvan That Are Loaded With Facilities For All Travelers Alike!
7. Tsunami Island – A Place For Leisure And Fun

Formed after Tsunami, hence the name, this island is a place for fun-filled water sports. From scuba diving, parasailing, kayaking to banana boat ride, bumper rides, and jet skiing, Tsunami Island offers so much to adventure buffs. Moreover, the sunset views from this sparkling white sand island is to die for.
Suggested Read: 6 Amazing Resorts Near Malvan For A Top-Class Stay In 2022!
8. Malvan Marine Sanctuary – For Striking Marine Organisms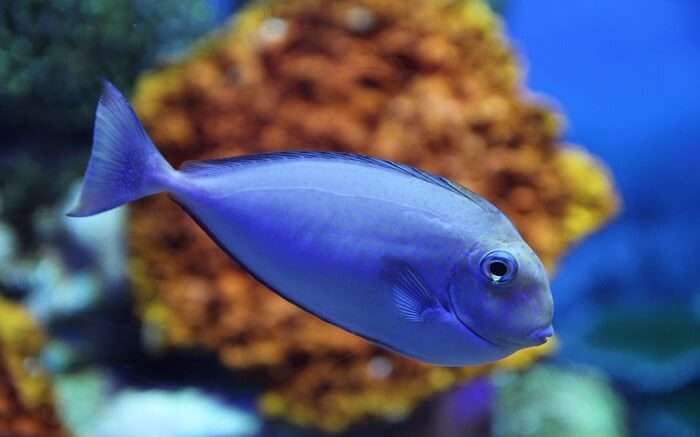 Malvan Marine Sanctuary is well known for exotic corals and wildlife, sparkling sand, and surrounding luxuriant plantations. With fauna like black headed gulls, terns, plovers, ducks, and waterfowl, this aquatic biodiversity is one of the most favourite tourist spots in Malvan. If anyone wants to stay near Malvan Marine Sanctuary and spot amazing corals and marine animals, book Akari Rest House of Forest Department and enjoy the best of sea views.
Suggested Read: 6 Amazing Resorts Near Malvan For A Top-Class Stay In 2022!
9. Rock Garden – Place To Chill And Relax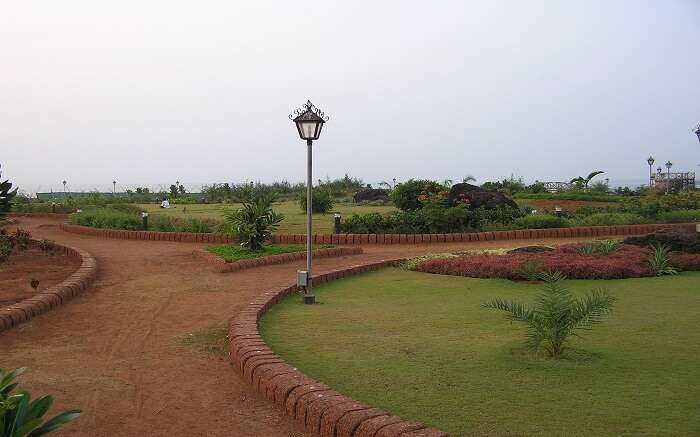 Overlooking the Chivla beach, this is a beautiful manicured rock garden. Located by the sea, beside Arase Mahal, one can enjoy photogenic sunset from here and also click great photographs. The sight of waves splashing against the huge rocks soothes the mind and body completely.
Suggested Read: 19 Places To Visit In Konkan In 2022 For A Lovely Coastal Affair!
10. Chivla Beach – Perfect To Laze Around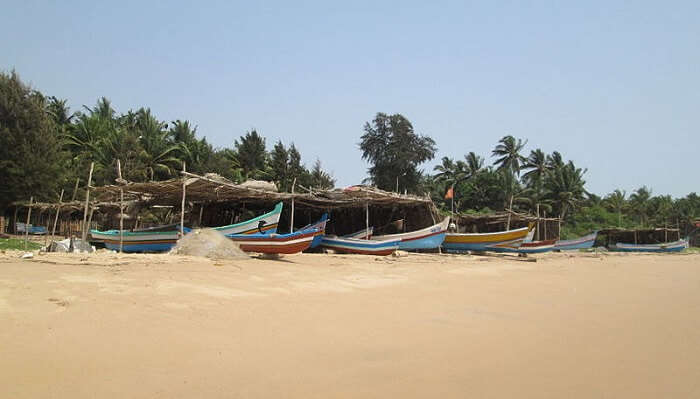 If you are looking for cool places to see in Malvan then you must resort to Chivla Beach. Blue waters and coast lined with palm trees make one of the perfect places to chill and relax. After exploring all the sightseeing places in Malvan, you can lay on the white sands of this beach and soak in the warmth of the sun, it is one of the best things to do in Malvan.
Suggested Read: Scuba Diving In Konkan Is Meant To Be Tried By Every Adventurer Out There!
11. Rameshwar Temple – Most Revered Temple Of Malvan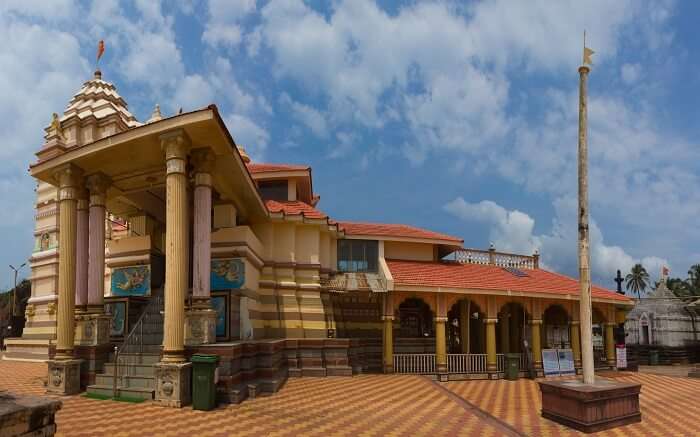 Regarded as one of the 12 Jyotirlingas, this is one of the most gorgeous shrine of Lord Shiva. Boasting of long corridors, designed pillars, artwork and figurines, the temple comprises of two shiva lingas. Mythology beliefs say, one was constructed by Sita and other was bought by Lord Hanuman.
Suggested Read: 14 Best And Exhilarating Things To Do In Konkan Which Will Definitely Let You Have A Fun Dose!
12. Jai Ganesh Temple – To Calm Mind, Body And Soul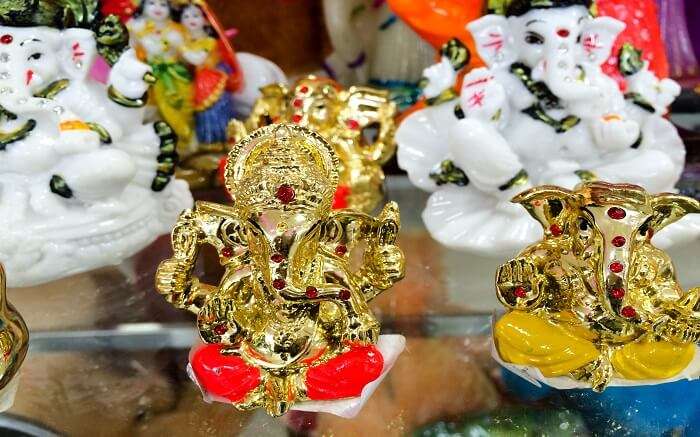 Popular as Suvarna Ganesh mandir, this should be on your wish list while exploring Malvan. Resting near Chivla Beach and Rock Garden, this temple has a soothing serenity all around and tourists mainly visit this place to see the dazzling pure gold idol of Ganesha.
Suggested Read: 5 Fascinating Places To Visit Near Konkan One Must Plan To Visit To Enjoy The Tropical Beauty
13. Sateri Devi Jal Mandir – Of Spiritual Quietude And Bliss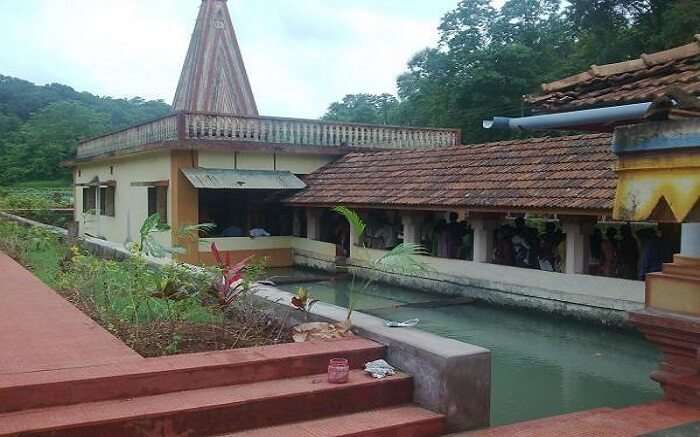 Encircled by water, Sateri Devi Jal Mandir features absolute peace and tranquillity. Ideal for peace seekers, this unique temple is one of the best places to visit in Malvan, away from hustle bustles of the city. If you're visit Malvan with family, then you can't miss this important tourist attraction of Malvan.
Suggested Read: 16 Most Beautiful Villages In India That You Must Visit In 2022
14. Talashil Beach – A Remote Getaway

Disclaimer: The image is for representation purposes only.
The Talashil Beach is a remote getaway situated in Malvan whose best feature is its seclusion. Why else should you consider this beach to be the best places to visit in Malvan is that it features warm sands, abundant marine life and gentle waves. It is also reachable easily via boats. So, if you are looking for a true beach vacation, visit the Talashil Beach.
Suggested Read: Bhandardara Camping: Take A Break And Plan A Vacation To This Place In Maharashtra Amidst The Woods!
15. Sarjekot Fort – The Oldest Set Of Fortifications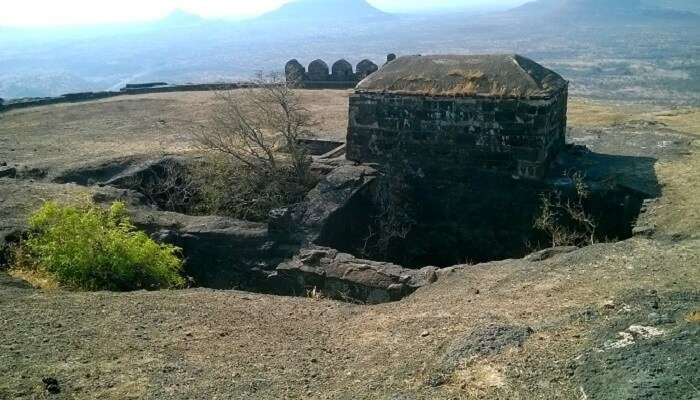 Disclaimer: The image is for representation purposes only.
It is one of the oldest military fortifications located in close proximity to the Arabian Sea. Being close to the Talashil Estuary, the fort is one of the many forts built by the Shivaji empire. Also, there is the Kalavali creek that runs by the fort which was pretty important for the ships. You can definitely see that scenic area and the several historical significance at one of the forts, one of the best places to visit in Malvan.
Suggested Read: See Why River Rafting In Maharashtra In 2022 Will Give You An Adrenaline Rush Like Never Before!
16. Wairy Ubhatwadi Beach – The Beach You Deserve To Visit

Image Credits: Sarah Bernier for Pixabay
Disclaimer: The image is for representation purposes only.
Beat the crowd of the place by visiting the Wairy Ubhatwadi Beach which houses some of the best Malvan resorts. Enjoy the sight of Sindhudurg fort, make sand houses in the clean white sands and take a bath at the waters. Don't forget to take a stroll through the sands while enjoying a freshly cut coconut's water with your loved one. The greenery allows for a pleasant climate and you can visit throughout the year.
Suggested Read: Top 6 Wildlife Sanctuaries In Maharashtra To Get Closer To The Most Enigmatic Species!
17. Rajkot Fort – A Marvel From The Past

Disclaimer: The image is for representation purposes only.
One of the most protective forts during Shivaji's era was the Rajkot fort as it is covered with seas on 3 sides. The fort is also popular by the name of Malvan Castle and is located in close proximity to some of the best hotels in Malvan. The primary focus of this fort was to add an additional layer of protection to the Sindhudurg fort. There is a rock garden where you can enjoy some of the best views of the sea and sunset. 
Suggested Read: Check Out The 10 Best Places For Camping In Maharashtra For A Time Away In The Lap Of Nature!
18. Kolamb Creek – A Desired Place To Visit

Image Credits: Bishnu Sarangi for Pixabay
Disclaimer: The image is for representation purposes only.
It is a small yet important tourist place in Malvan as it is formed at the end of the Kolamb beach. This has come into focus due to its serene nature for a superb boat ride. The creek has also given rise to some of the top adventure sports activities in Malvan. You can also find some of the best cottages in Malvan with luxurious facilities. Endure the moment if you are lucky enough to catch dolphins jumping up and down the tidal waters.
Suggested Read: 23 Best Hill Stations In Maharashtra That'll Leave You Speechless On Your Next Trip In 2022
19. Nivati Fort – Located In A Scenic Place

Disclaimer: The image is for representation purposes only.
Located near the Nivati village and spread across an area of 4-5 acres, the fort is one of the most important historical places to visit in Malvan. The fort is surrounded by dense bushes that make for awesome pictures. Visit the ramparts, bastions and fortifications that stand tall through the times. The golden sands of the Bhogave beach are clearly visible from the top. There is a water pond near the fort and the fort's ruins make it a heaven for history lovers. Some of the best homestays in Malvan are located nearby which serve tasty Konkani cuisine. 
Suggested Read: 22 Absolutely Breathtaking Places To Visit In Monsoon In Maharashtra In 2022
20. Shri Jarimari Temple – For Mystical Tales

Disclaimer: The image is for representation purposes only.
The Jarimari is a small yet old temple sitting on top of a hill. It is not one of those popular Malvan tourist places but you should visit here for reasons that are intriguing.  With a big outer hall, square shaped sanctum, the architecture is interesting. Coupled with the stories related to the temple's history will narrate you to a different world. 
Suggested Read: Top 22 Places To Visit In Maharashtra In Summer 2022 For A Cool Vacation
21. Padmagad Fort – An Impressive Fortification

Disclaimer: The image is for representation purposes only.
The Padmagad Fort is another historical building built by the Maratha empire and is quite an impressive lot when talking about the best Malvan tourist places. The massive fort is located in between Sindhudurg and the coast of Malvan. There is a temple inside the fort with Lord Vetaleshwar. You can decide to trek to the entrance bastions and other fortifications which are in good condition. 
Further Read: 29 Places To Visit In Matheran For A Soulful Weekend Getaway In 2022
If you're planning for a long weekend and want to visit the beautiful beaches to sooth your tired senses, then there's no better and tranquil place than Malvan. If you're someone who doesn't like the hassle of planning a trip, then plan you vacation to Maharashtra with TravelTriangle and explore all these weekend places near Mumbai.
For our editorial codes of conduct and copyright disclaimer, please click here
Frequently Asked Questions about Best Places to Visit in Malvan
What is the best time to visit Malvan?
The best time to visit Malvan are early summers and late winters. January to April are the best months to visit the destination. The weather is pleasant and you can explore the place comfortably.
How can I reach Malvan?
The best way to reach Malvan is by train. You can take the Jan Shatabdi Express from Mumbai and get down at Kudal and then take a taxi to Malvan. If you wish to travel by road then there are many state transport buses that run from Mumbai to Malvan and serve the purpose. However the bus will take somewhere around 13 hours.
Is it safe to travel to Malvan given the covid situation?
Yes it is safe to travel to Malvan, given that you follow all the guidelines issues by the government and take necessary precautions. Make sure to get vaccinated before travelling, wear masks, maintain social distance at public places and sanitize your hands. Also keep a check on the latest new to keep yourself updated about the guidelines and restrictions at the destination.
What can I do in Malvan?
There are many interesting things that you can do in Malvan. This town in Maharashtra also has some really fascinating places to visit. Some of the best places to visit in Malvan include Devbagh Beach, Tarkarli Beach, Sindhudurg Fort and Malvan Marine Sanctuary.
Is Malvan worth visiting?
If you love beaches and adventurous water sports and a vibrant nightlife excites you then Malvan is definitely worth visiting. This little town in the southernmost district of Maharashtra has a lot to offer and is somewhere you should definitely plan a vacation to.
Where is Malvan situated?
Malvan is situated in the southernmost district of Maharashtra, in Sindhudurg district. Malvan is famous for being home to the famous Sindhudurg Fort. Malvan also includes various historical sites that you can visit during your tour.
Does Malvan have beaches?
Yes, there are several beaches in Malvan and they offer various intriguing adventures that you can try there. From adventure sports to just relaxing by the beach there is so much to do on these beaches.
How many days are required to explore Malvan?
A 2-3 days tour is recommended in order to explore the major attractions in Malvan but if you want to go for a thorough and relaxing vacation, then 3-4 days are sufficient to explore the hidden gems of this place and spend a relaxing holiday simultaneously.
---
Looking To Book An International Holiday?
---
People Also Read:
Places To Visit In North Goa Places To Visit In Sikkim Places To Visit In Rajasthan