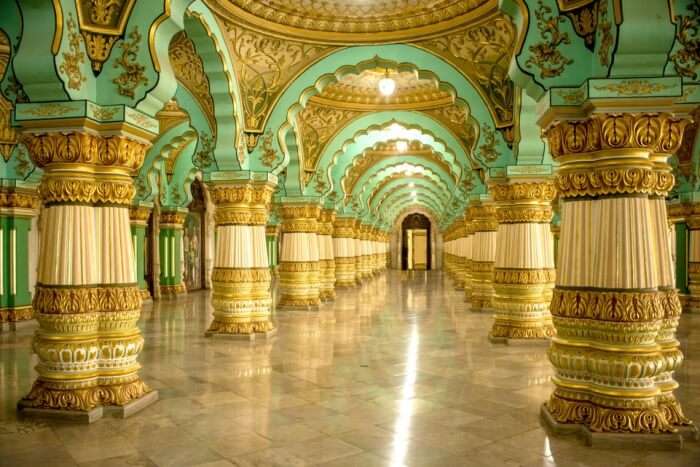 Sometimes while traveling, we encounter experiences as we go about exploring the places. Mysore is one such experience of sorts. The best places to visit in Mysore captivate with magnificence and royalty so sparkling that getting lost and finding yourself in the era of kings and palaces would be the only dream and desire on your mind.
Famous attractions of this popular destination are Mysore paintings, Mysore Pak (sweet dish), Mysore silk (silk sarees), Mysore masala dosa, Mysore ink, and Mysore Dasara (festival of Dussehra). Each of these is a benchmark of specialty! These specialties, along with sightseeing spots in the city are the reason why Mysore is among the best weekend getaways from Bangalore.
19 Best Places To Visit In Mysore
If you're still looking for the right destination for the coming weekend, this virtual tour of popular tourist places in Mysore is going to close it in just one read. A Mysore tourist places map with distance will be really helpful to chart the places you can visit in a day or two!
Mysore Palace
Lalitha Mahal
Jagmohan Palace
Karanji Lake
Melody World Wax Museum
Railway Museum
St. Philomena Church
Chamundi Hills And Chamundeshwari Temple
Sri Nandi Temple
Brindavan Gardens
Sri Chamarajendra Zoological Gardens
Planet X
GRS Fantasy Park
KRS Dam
Shuka Vana
Trinesvaraswamy Temple
Chunchanakatte Falls
Bonsai Garden
Folklore Museum
1. Mysore Palace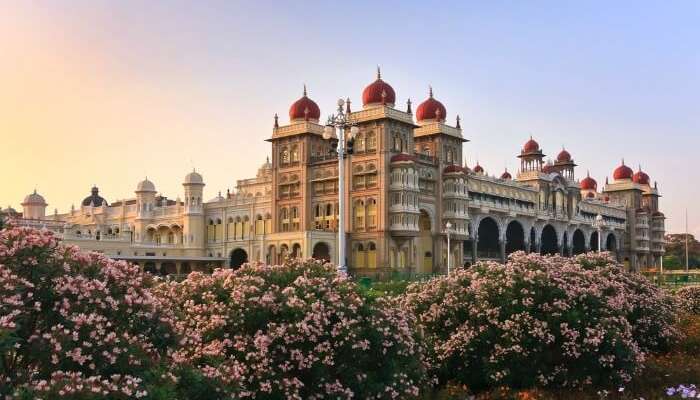 The perfect symbol of opulence and grandeur, Mysore Palace was once the residence of Wodeyar dynasty rulers who ruled Mysore for seven centuries. The palace is considered as one of the largest in India with more than 2.7 million visitors every year. The brilliant architecture and intricate craftsmanship with which it is built makes it an incredible masterpiece. The doorways and corridors make you travel through time to stories of the past.
The palace consists of pavilions, large halls, and various shrines. During the most celebrated Dasara festival, the palace is richly decorated to display the culture and heritage of those times. In the evening time, when illuminated by 98000 light bulbs, it is a spectacular sight worth capturing in your minds for forever.
Timings: Everyday from 10 am to 5.30 pm
Entry Fee: INR 40 per person for adults and INR 20 per person for children
Must Read: 7 Mesmeric Waterfalls Near Mysore For A Short Break
---
South Weekend Holiday Packages On TravelTriangle
A trip to South India has a lot to offer – from tranquillity of forests to charm of sizzling beaches and from lost kingdoms to chills of a hill station. Visit Kerala, Coorg, Ooty, Mysore, or Kodaikanal. Book holiday packages inclusive of airport transfers, cab, resort, sightseeing, and meals.
---
2. Lalitha Mahal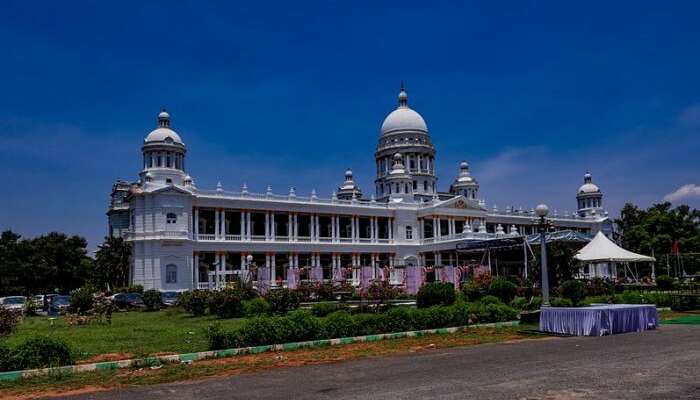 The second largest palace of Mysore, Lalitha Mahal was initially built to serve as a guest house to the royal family's guests. It is located at the foot of Chamundi Hills and also offers scintillating views of the hills around.
The exquisite interiors of the palace adorned with Belgian crystal chandeliers and Persian carpets are spectacular. A part of the palace has now been converted to a heritage hotel and is being managed by India Tourism Development Corporation (ITDC).
Timings: Everyday from 10 am to 5.30 pm
Entry Fee: INR 100 per person
3. Jagmohan Palace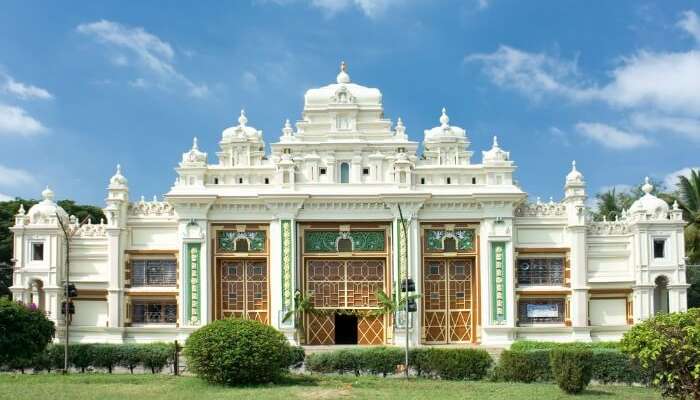 One of the best places to visit in Mysore today, Jaganmohan Palace was initially constructed to be used as a residence for royal family but it was later on converted to an art gallery.
The gallery houses many valuable artifacts and artworks from South India. The famous works of Indian artists such as Raja Ravi Verma's oil paintings and S.G.Heldnkr's "Lady with the lamp" are also kept here. The antiques and some intricate masterpieces also feature at the art gallery.
Timings: Everyday from 10 am to 5.30 pm
Entry Fee: INR 20 per person for adults and INR 10 per person for children
Suggested Read: 7 Mesmeric Waterfalls Near Mysore For A Short Break
4. Karanji Lake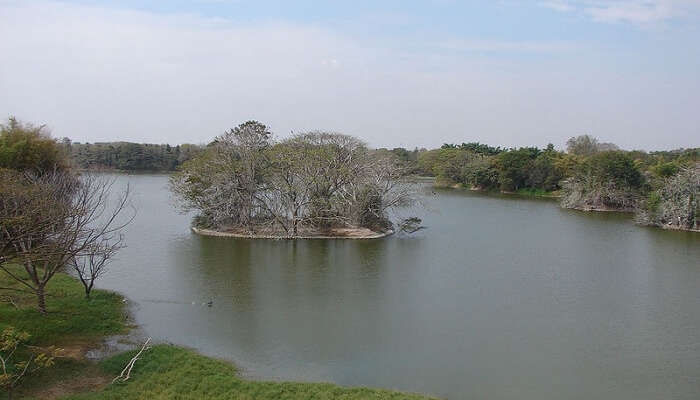 Capturing over 90 acres, the largest lake in Karnataka is a beautiful and serene sight. Karanji Lake is situated at the base of Chamundi hills and qualifies as the best option for enjoying nature's scenic views.
Adding to it, the highlight of the lake is India's largest walk-through aviary that houses more than 70 species of birds. Serving as a home to migratory birds, it is a picturesque spot for all the bird lovers and nature admirers and one of the must-visit tourist places in Mysore.
Timings: Wed-Mon 8:30 am to 5.30 pm, closed on Tuesday
Entry Fee: INR 10 per person for adults and INR 05 per person for children
Suggested Read: 20 Things To Do In Mysore Perfect For Experiencing The City In 2019
5. Melody World Wax Museum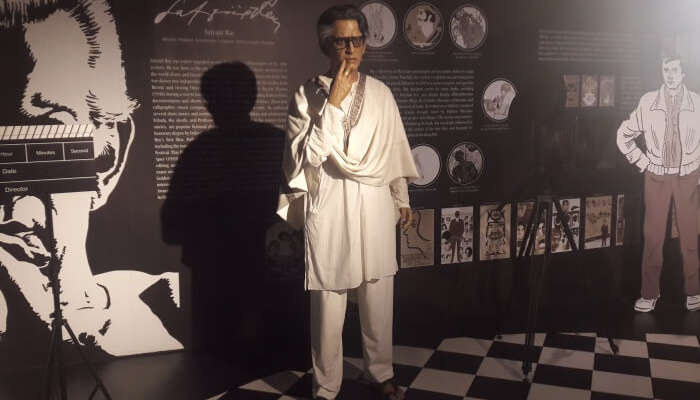 The third largest art museum of India, Melody World is a one of its kind. As the name suggests, the museum showcases a collection of over a hundred wax statues and over three hundred music instruments.
The instruments and bands are displayed here range from stone age to the modern date showcasing different genres such as Jazz, Pop, Chinese, Tribal, Rock, Punjabi Bhangra, Hip Hop etc. It is a tribute to the famous music artists from all over the world.
Timings: Everyday from 9:30 am to 7.00 pm
Entry Fee: INR 30 per person
Suggested Read: Shopping In Mysore: Top 10 Things To Buy And Where To Shop For Them
6. Railway Museum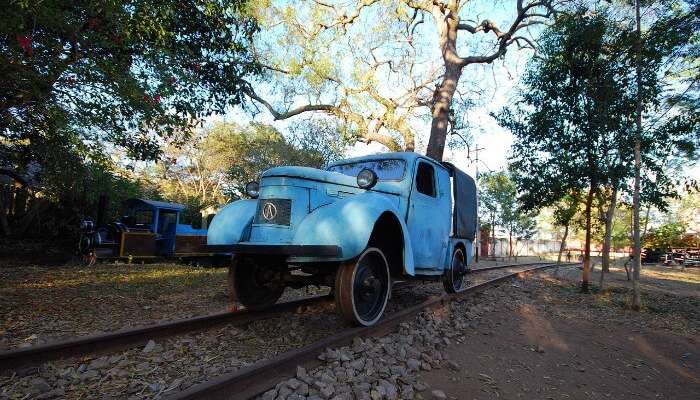 The railway museum in Mysore is second largest after the one in Delhi. The museum also puts on display the initial locomotives and steam engines. A mini train takes the visitors on the ride through the premises of the museum.
A section also displays the luxurious travels undertaken by royal dynasties of Mysore which consists of dining rooms, kitchen, and royal toilet. Kids love the place owing to the storehouse of interesting stuff around. Among all the best Mysore tourist places, this is the best attraction visit with kids.
Timings: Tues-Sun from 10:00 am to 5.30 pm, closed on Monday
Entry Fee: INR 15 per person for adults and INR 10 per person for children
7. St. Philomena Church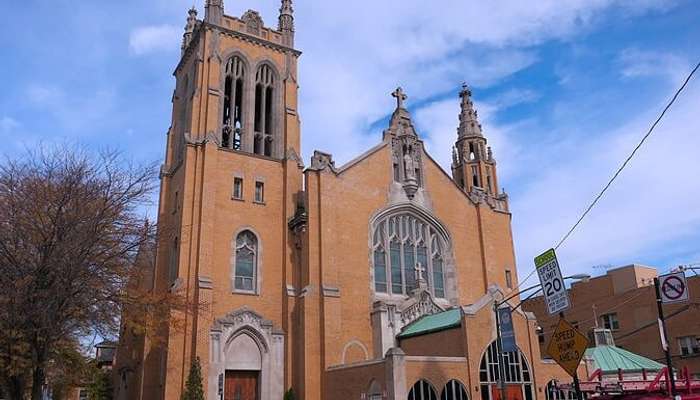 Clearly, Mysore is all about grand architectures! Next in the list of best places to visit in Mysore is St Philomena church, which is one of the largest Cathedrals of South Asia. Built in Gothic style, the construction plan of the church has been laid very thoughtfully.
The church's basement has catacombs below the main altar. The floor plan is laid in the shape of the Holy Cross with Congregation Hall, Choir and Transepts over its ends. The stained glass windows depict the paintings of famous events of Christ's era.
Timings: Everyday from 5:00 am to 6.00 pm
Suggested Read: These Best Places To Visit In Karnataka Will Totally Knock You Out
8. Chamundi Hills And Chamundeshwari Temple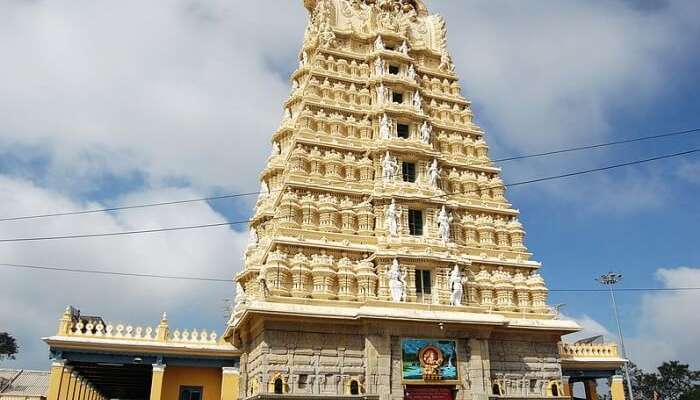 Chamundi hills are located 13 km from Mysore and there lies a beautifully sculptured Chamundeshwari temple atop the hills. To reach the temple, the flight of 1000 steps needs to be taken.
The architecture of the temple is unique and eye catching with 7 tier gopuram and 7 golden kalash at the top. Handcrafted with excellence, the temple is dedicated to Goddess Durga and depicts her with 8 hands (also known as Ashta Bhujas). A tour to the hills and the temple is perfect for a day of sightseeing in Mysore.
9. Sri Nandi Temple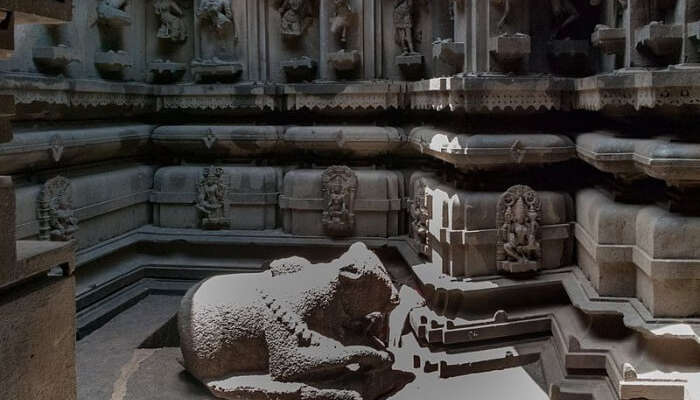 Adjacent to Chamundi hills, in the halfway while climbing up to the Chamundeshwari temple, lies the Nandi temple – one of the best places to visit in Mysore for religious tourists. In the mythology, Nandi is depicted as a sacred bull and the friend of Lord Shiva.
The 5 meters tall idol of Nandi is believed to be carved out of a single rock. There are many monkeys around the place, so one needs to be bit careful about their belongings.
Suggested Read: 15 Best Hotels In Mysore That Offer A Royalty-Like Stay For Every Type Of Traveler
10. Brindavan Gardens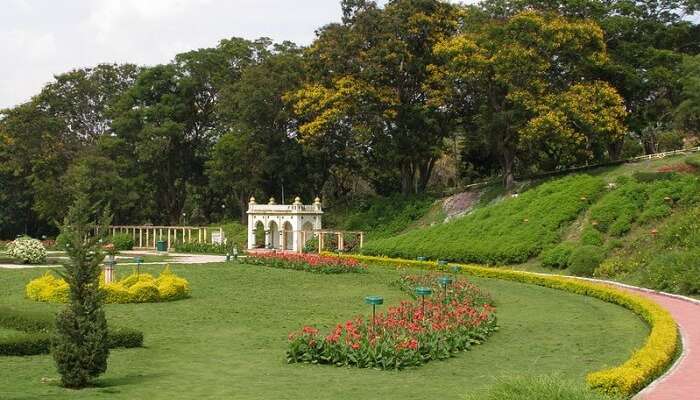 Built across Krishnaraja Sagar Dam, Brindavan gardens are located 23 km from Mysore. It is a famous spot for sightseeing near Mysore and a perfect space to spend a pleasant evening.
The magical fountain show is the highlight, ornated with beautiful lights and cheerful music. Boat rides and fruit orchards serve as the icing on the cake.
Timings: Everyday from 6:00 am to 8.00 pm.
Entry Fee: INR 15 per person for adults and INR o5 per person for children
11. Sri Chamarajendra Zoological Gardens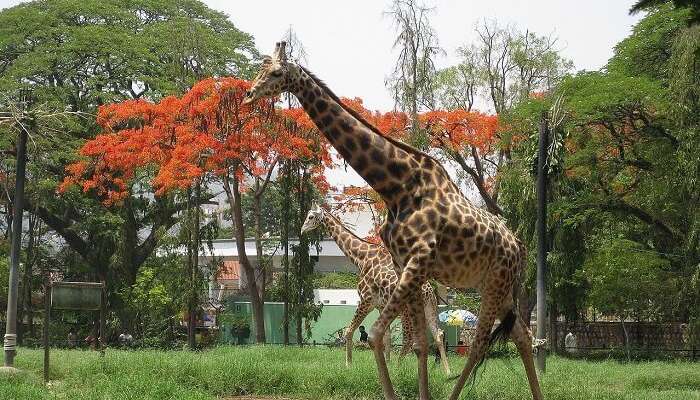 Image Source
Popularly known as the Mysore Zoo, Sri Chamarajendra Zoological Gardens was established in 1892. Today it expands over an area of 78 acres. Other than the animals found in our country, this zoo also has some exotic animals acquired from foreign zoos. If you are here for a long weekend, then the zoo is definitely one of the places to visit in Mysore in 3 days. Also, if you are visiting with kids, then this is one place that should be on your itinerary.
Timings: 8:30 am to 5:30 pm (Tuesday closed)
Entry fee: INR 60
Suggested Read: 15 Things To Do In Mysore That Are Perfect For Experiencing The City's Royal & Thrilling Side
12. Planet X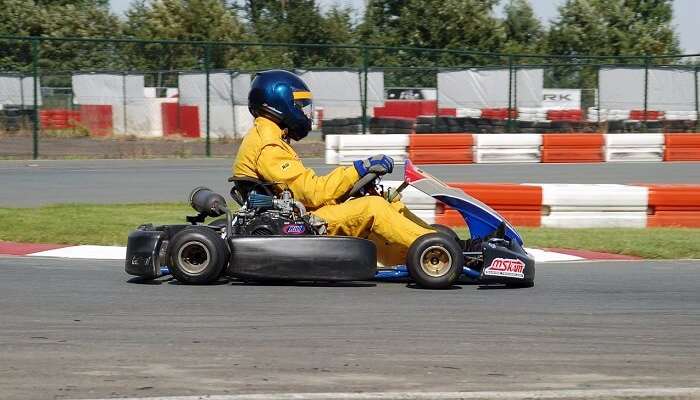 Image Source
If you are wondering of places to visit in Mysore at night, then head to Planet X. This is a famous tourist attraction in Mysore, located at the foothills of Chamundi. It is an entertainment centre visited by one and all. This amusement park is one of the top places to visit in Mysore in 2 days. One can enjoy go karting, snooker, billiards and many more games here.
Timings: 4 pm to 11 pm (Opens at 12 pm on Sundays)
Entry fee: Free
Suggested Read: Shopping In Mysore: Top 10 Things To Buy And Where To Shop For Them In 2019
13. GRS Fantasy Park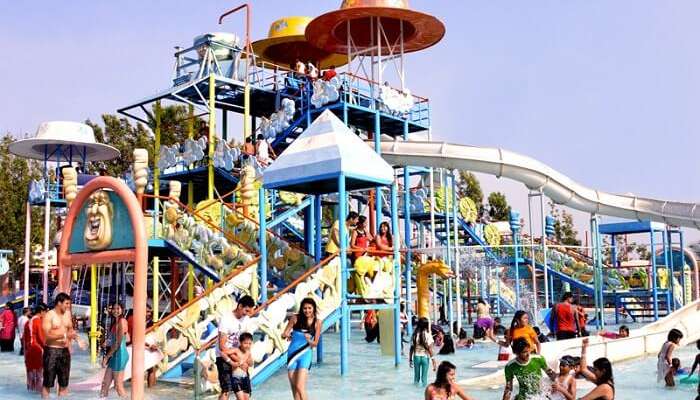 Image Source
GRS Fantasy Park is an amusement and water park in Mysore. It is a great place to visit with family, especially kids. The fantasy park has a lot of rides for one to enjoy. There are family rides, rides for kids, and thrilling rides. The place is a complete package of fun and entertainment. If you are visiting Mysore in summer, then this is one place that you should not miss. Add it to your itineraries now!
Timings: 10:30 am to 6 pm
Entry fee: INR 700
Suggested Read: 8 Most Romantic Restaurants In Mysore That Will Make Your Dream Date Extra Special!
14. KRS Dam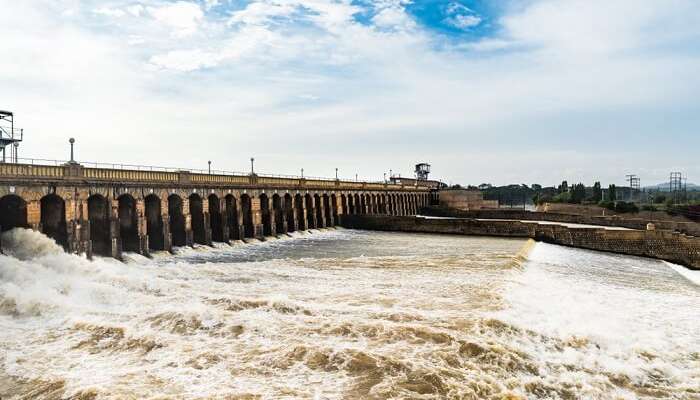 This is one of the most famous dams in South India. Built over river Kaveri, it is another interesting place to visit in Mysore. It takes around 30 minutes by car from the city to reach the dam and so it can easily be explored if you are looking for places to visit in Mysore in 1 day. The garden at the dam is lighted every evening and one can relax or stroll here. The musical fountain adds to the aesthetics of the place.
Timings: 10 am to 8 pm
Entry fee: INR 15
15. Shuka Vana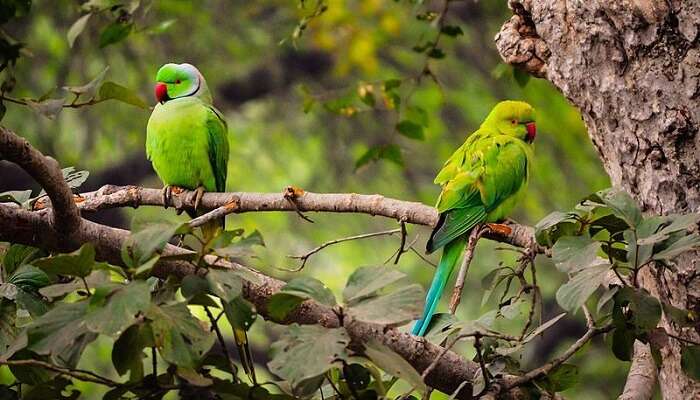 Image Source
The resplendent Shukla Van in Mysore is home to over 2000 birds, making it a charming attraction for birdwatchers and nature lovers. The forest reserve has about 450 varied species of avifauna. The gorgeous 50-meter high aviary that covers an area of 1 acre presently has the record for the most number of bird species in an aviary in the Guinness Book of World Records. The park is also called Parrot Park and is a prestigious part of the Avadhoota Datta Peetham of Sri Ganapathi Sachidananda Ashram. Other than being a great spot for birdwatching, it also serves as a rehabilitation center for injured, orphaned, abused, and abandoned birds.
Timings: 9:30 AM – 5:30 PM
Entry fee: Nil
16. Trinesvaraswamy Temple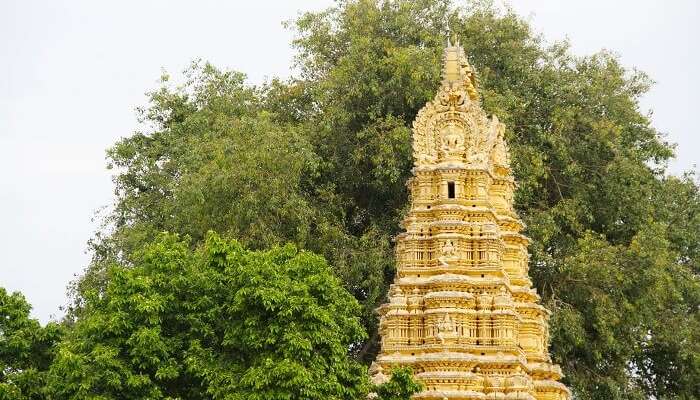 Image Source
This ancient temple in Mysore is situated right outside the Mysore Fort but is easily missed in the grandeur of the fort. The main deity worshipped here is Trinesvara, that is, the three-eyed Shiva. Though the gopura of this sanctum was destroyed in the late 18th century, the magnificence and splendor of this temple constructed in the Dravidian style of architecture are still as wonderful as it was ages ago. It's one of the most beautiful places to visit in Mysore city for pilgrims and travelers.
Timings: Sunrise to sunset
Entry fee: Nil
17. Chunchanakatte Falls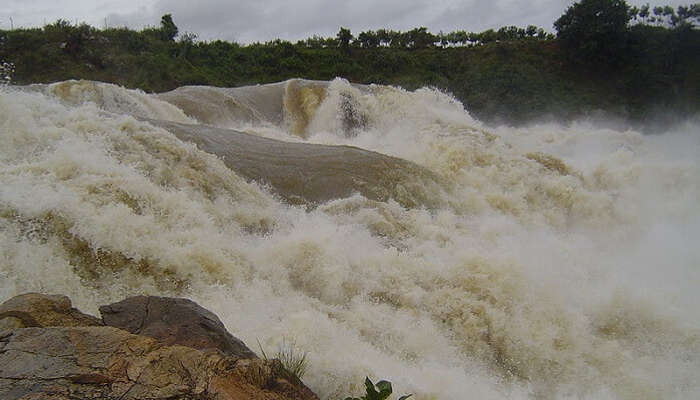 Image Source
It might surprise you to know that Mysore also has a very few numbers of waterfalls that, though not very popular, are a true delight to the eyes and soul. The Chunchanakatte Falls located over the River Kaveri in the Chunchanakatte village of Mysore is one of them. Totally pristine and peaceful, this river falls off from a height of a whopping 20 meters divided as two separate waterfalls, before continuing as one single river at the base.
Timings: Open all days of the week
Entry fee: Nil
18. Bonsai Garden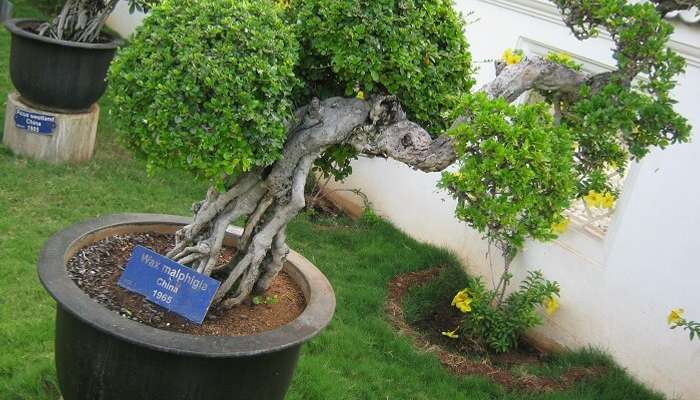 Image Source
The Bonsai Gardens in Mysore are one of its most unique attractions that houses more than 100 varieties of the Bonsai trees that are laid out across this enormous estate. Serving as a part of the Avadoota Datta Peetham of the Sri Ganapathi Sachidananda Ashrama, this vast garden was initially a pet project of the keen Swamiji. The garden now has 450 miniature trees spread out over an area of 4 acres in this land that are filled with these unique dwarf trees. The splendor of the garden is emphasized by the small brook that flows through this garden, along with the statues of Buddha and sacred monkeys placed around the area that add a charm to the representation of the zen culture showcased here. The garden also has a lush green deer park that caters to wildlife seekers and nature lovers who visit. Don't miss the Bonsai Conventions held here in the month of December.
Timings: 9:30 AM – 5:30 PM
Entry fee: INR 20
19. Folklore Museum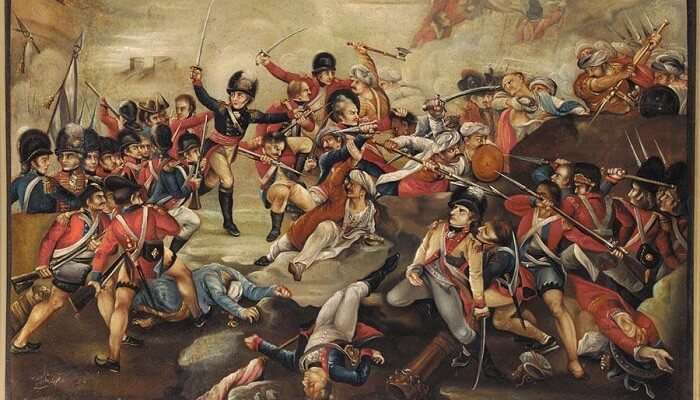 Image Source
The Folklore Museum of Mysore is among the most famous places to visit in Mysore owing to the sea of information it provides on the rich culture and heritage of Mysore. It's a part of the Mysore University and houses the most elaborate collections of traditional folk art, rare products and articles from Mysore history, and various other artifacts that provide an insight into the customs, traditions, art, and past of this city. A hit amongst all history geeks and culture vultures, it's a great place to visit to witness some of the most sprawling depictions of Mysore's folk art.
Timings: 8:30 AM – 6 PM
Entry fee: INR 15 (adults) | INR 5 (kids)
Further Read: 10 Hill Stations in Karnataka To Rejuvenate Yourself
The above list of best places to visit in Mysore is a mix of attractions suitable for people with varying interests. For a perfect day out, pick the ones that interest you the most. Plan a trip soon with your family or friends. You can even consider traveling solo!
---
Looking To Book A Holiday Package?
Book memorable holidays on TravelTriangle with 650+ verified travel agents for 65+ domestic and international destinations.
---
Comments
comments