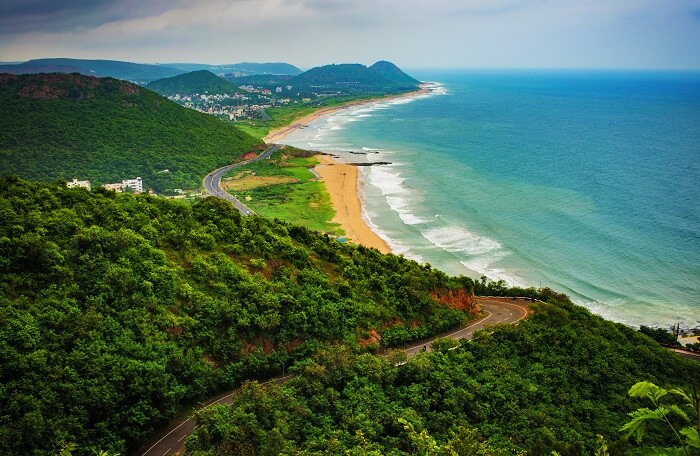 Not decided where to spend summer vacations this time? Then you've landed on the right page which will help you in planning a fantastic vacation in the coastal paradise of Visakhapatnam. Also known as as Vizag, the city is one of the oldest port establishments in the heart of Andhra Pradesh. Known for its serene landscapes, and picturesque beaches, these ten best places to visit in Visakhapatnam adds a great amount of significance to the city's cultural heritage. Take a look!
Best Places To Visit In Visakhapatnam
1. Yarada Beach
If you are in the city of Vizag and haven't seen the beaches, then you are surely missing out on something. Among all the beaches in the city, Yarada beach is one of the most amazing places to see in Visakhapatnam. Enveloped by the Bay of Bengal on one side and magnificent hills on the other three sides, the Yarada Beach is a perfect place to spend your day watching the captivating views of the sunrise and the sunset.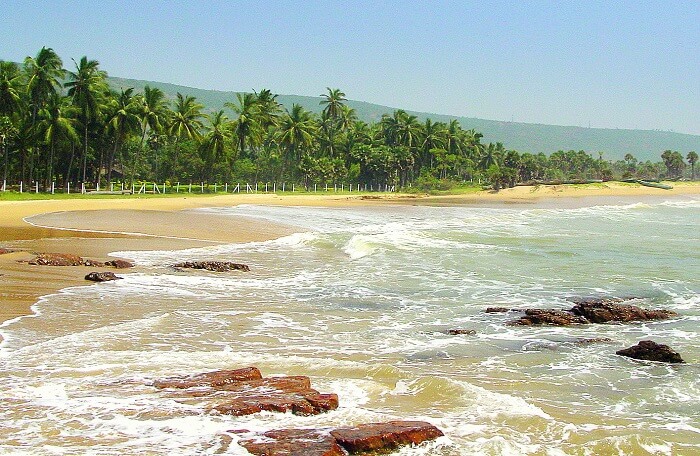 Suggested Read: 50 Places To Visit In India Before You Turn 30
2. Katiki Waterfalls
Katiki Waterfalls is one attraction that should definitely be on your Visakhapatnam sightseeing list. Gosthani River being the main source of this waterfall, this picturesque waterfall measures about 50 ft., and is surrounded by lush greenery in Araku Valley. For travelers who love adventure can also experience trekking in the region near the waterfall.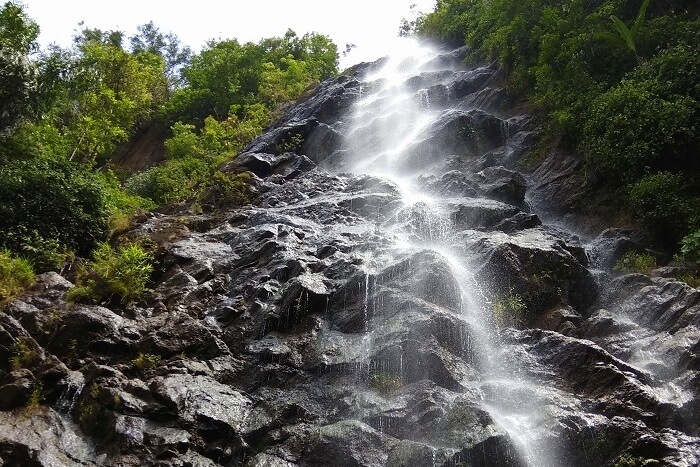 3. Kailasagiri
If you ask any local resident or traveler who has been to Vizag, they would tell you that Kailasagiri is one of the best Visakhapatnam tourist places that you must visit. A famous hill station located in the heart of Vizag, it is perched at a height of 360 ft and offers a spectacular views of the city, forests, and the stunning beaches. Considered to be well-known attraction due to the huge idols of Shiva and Parvathi, this small hill station offers plenty of leisure activities, pilgrimage spots, and thrilling adventures to the travelers.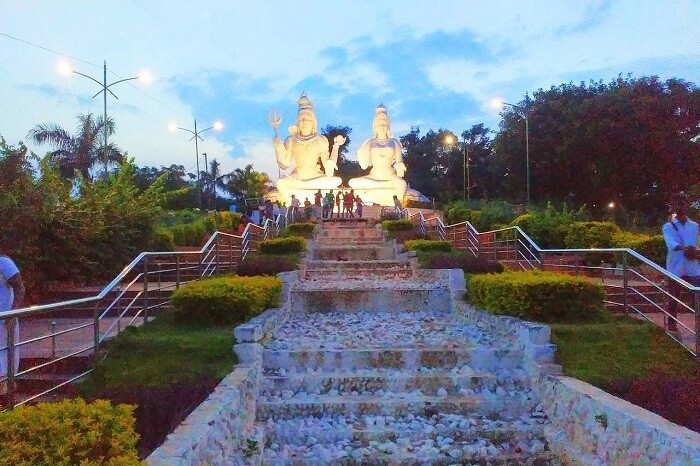 4. Borra Caves
For history lovers, Borra caves are one of the best places to visit in Visakhapatnam. Set amidst the Ananthagiri Hills in Araku Valley, it is considered to be one of the largest caves in the country, and is located at an elevation of about 705 metres. The caves were discovered way back in 1807, and ever since, they've become a popular tourist attraction. Made of karstic limestone, travelers can witness the real beauty of these structures when the natural sky light paves its way in. Being kaleidoscopic in nature, tourists can also admire the enigmatic beauty of evergreen forests, scenic landscape, and the breathtaking views that surround the Borra caves.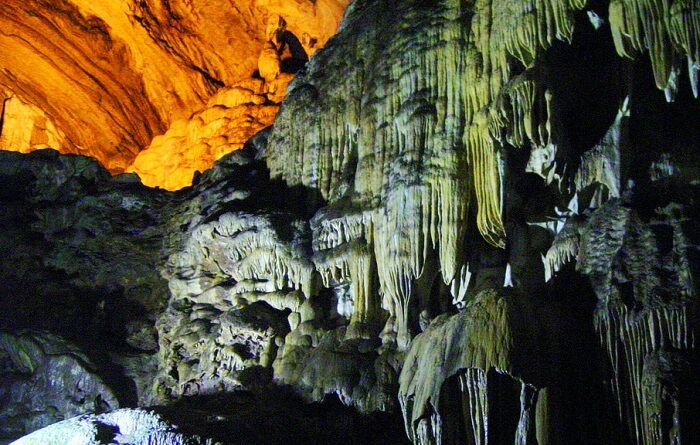 Suggested Read: 50 Best Hill Stations In India For A Soothing Mountain Escape
5. Submarine Museum
Being a port city, the submarine museum in Visakhapatnam tops the list of Visakhapatnam sightseeing places. The museum is actually established within the submarine called INS Kurusura. Located on the shores of Rushikonda Beach, the museum consists of pictures and artifacts that depict the life of warriors. Taking one through the life of the warriors, it is definitely one of the best places to visit in Visakhapatnam.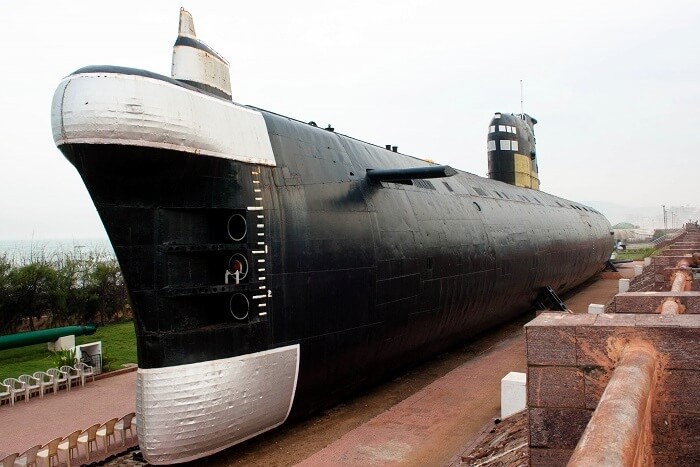 6. Matsyadarshini Aquarium
An initiative started by the municipal corporation of Visakhapatnam, Matsyadarshini Aquarium houses and preserves countless species of saltwater, and freshwater marine life. Set on the beautiful shore of Ramakrishna beach, this aquarium has many marine varieties like clown fish, butterfly fishes, horn cow fish, damsels, lionfish, red squirrel fish, and more that offer a fascinating experience to the travelers.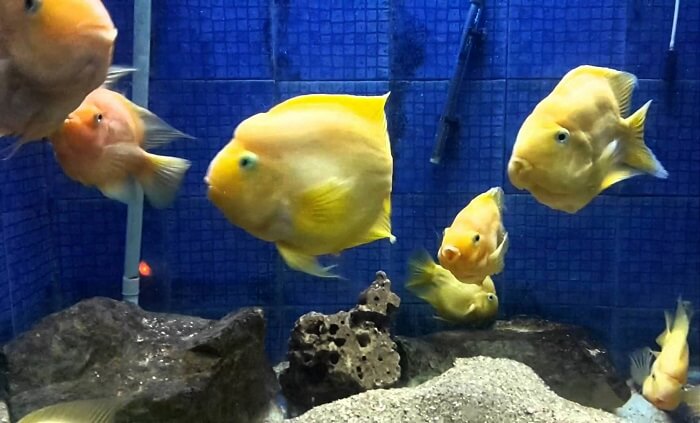 7. Indira Gandhi Zoological Park
For travel enthusiasts who love the wildlife, the Indira Gandhi Zoological Park is a must attraction on their list of best Visakhapatnam tourist places. Established in 1977, this zoological park is a home to about 100 species of mammals, reptiles, and birds. Located amidst the dense Kambalakonda reserve forest, this zoological park is a must visit for everyone on their next trip to Vizag.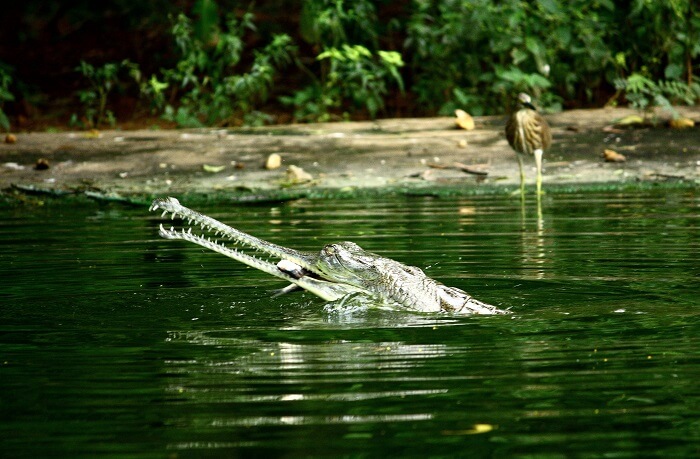 Suggested Read: 20 Romantic Honeymoon Places In South India For 2018 That Cast Utter Magic
8. VUDA Park
The greenery of VUDA Park is sure to mesmerize and elevate the spirits of nature lovers. The park is known to contain nearly 2500 trees spread across 37 acres of land. It is a perfect place to spend a bright morning or a quiet evening alone or with friends and family. Fitness centres, children's play area, and gyms keep both the local residents and tourists occupied. If you are looking for quiet and best places to visit in Visakhapatnam, this is the perfect place to be.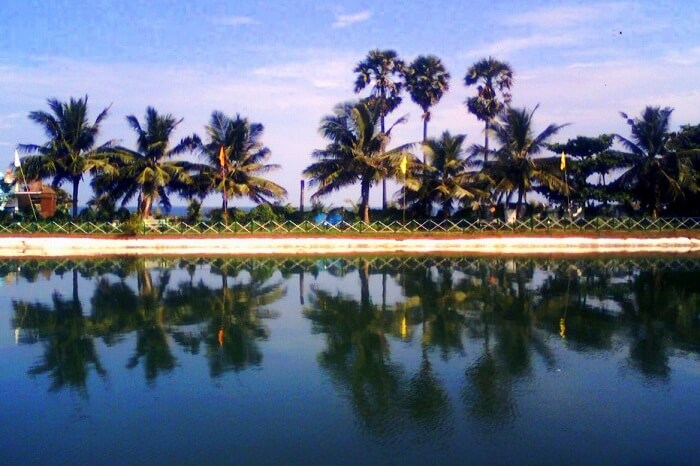 9. Dolphin's Nose
A fascinating view point offering spectacular views of the busy city at one end, and breathtaking views of the coastline on the other, the Dolphin's Nose happens to be one of the best places to visit in Visakhapatnam. Named after the large rock viewpoint that resembles the shape of a dolphin's nose, plan a visit to this amazing attraction when in this beautiful city.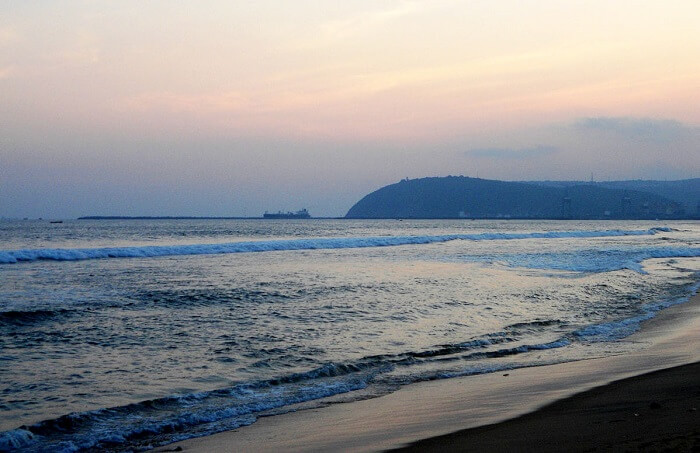 10. Simhachalam Temple
Striking a perfect balance between religious sites, beaches, forests, wildlife, and historic places, Visakhapatnam is one place that doesn't disappoint anyone anytime. Dedicated to Lord Narasimha, the Simhachalam temple is another attraction that draws a huge number of travelers to the city. Hindu Housing a horse-drawn chariot made of stone at the front, and grandly decorated with elephant idols on the boundaries, the Hindu temple is one among the best Visakhapatnam tourist places to visit.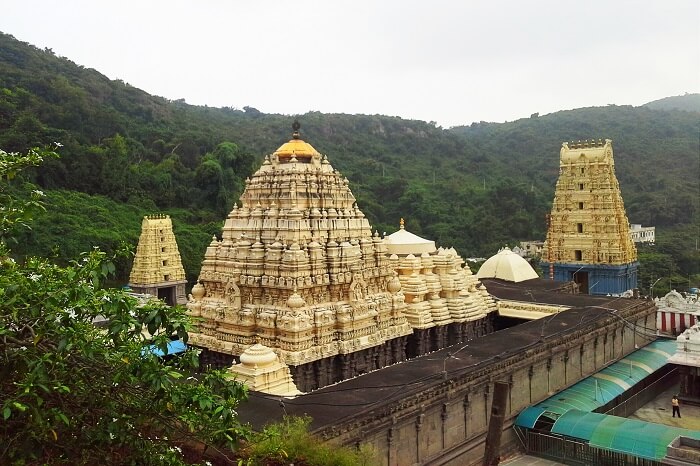 Suggested Read: Places To Visit In India In May: 15 Ideal Destinations To Explore This Summer!
Apart from the above mentioned places, there are many other best places to visit in Visakhapatnam that comprise of manmade wonders and natural attractions. So if you are looking for an interesting, beautiful, and as well as a pocket friendly destination, Visakhapatnam is the right choice for you!
Comments
comments