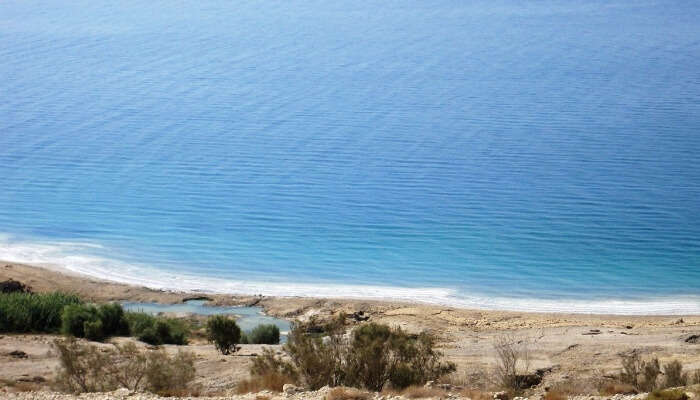 Israel is one of the cities that have undergone tremendous rejigging in terms of religion and urbanization. Thisminuscule nation is encompassed with cultural radiance and flamboyance. Israel in May clutches innumerable events ranging from concerts, festivals, exhibitions and many more.
Israel is indeed an awesome cum beautiful nation for a worthy expedition. While the lush green meadows surrounding its northern part, Israel in may is a magnanimous experience for its vividness, vivacious warmth and many more.
Weather In Israel In May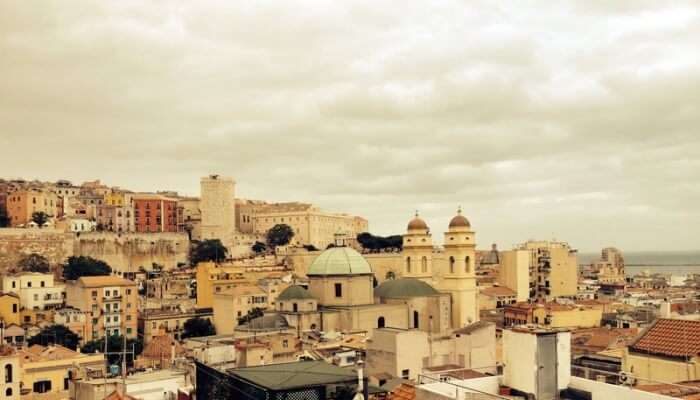 The summer (June-August), when the temperatures are very high with balmy evenings and very few possibilities of storms, is glorious in Jerusalem and other highlands. Tel Aviv is normally a few degrees warmer and the far south of the country is the ideal place to take up the sun on the side of the beach. Pack a hat to protect yourself against the sun if you plan on visiting the Dead Sea or Negev Desert.
With summer transpiring across the nation, Israel in may energises its atmosphere with utmost exuberance and jouissance. Israel in may bestows all its pilgrimages and visitors with vehemence due its low fare and its alluring scenic magnificence.
Why Visit Israel In May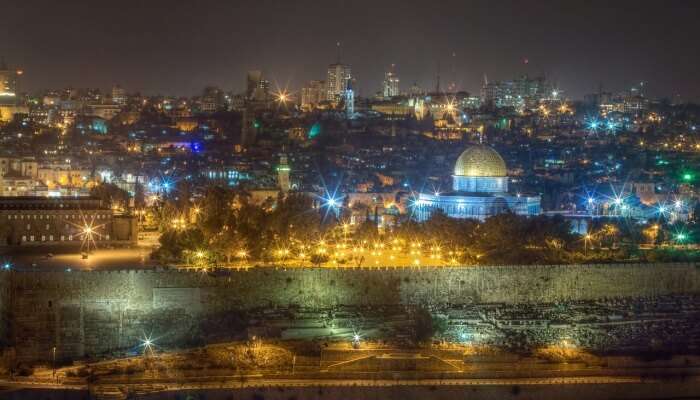 The month of may can be considered as the perfect time for the visitors to tour Israel just after the pilgrimages in April month. May provides nearly perfect conditions in Israel, small visitors seeking popular attractions, and reasonable airfare and hotel prices.
Must Read: 10 Places For Scuba Diving In Israel To Satiate Your Adventure-Lust
Places to Visit In Israel In May
Listed below are some of the best places you must visit in Israel in the month of May. Make sure you cover all of them!
1. Jerusalem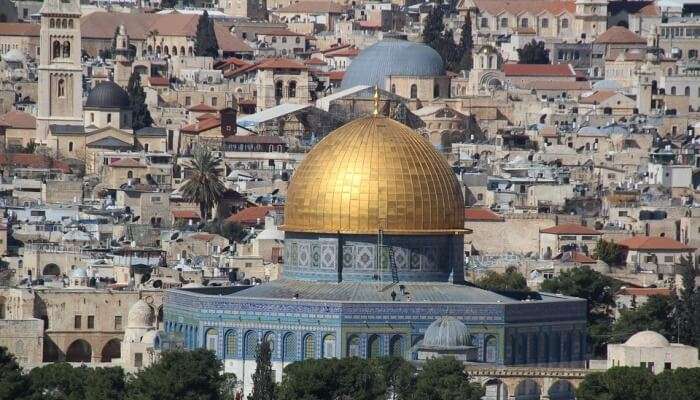 It is the elegance of Jerusalem that makes it top this list. It can be considered as the best place in Israel in may or even any time throughout the year. Jerusalem also offers a splendid experience with warmth of summer. It is also known as city of gold for its vivacious outlook spots, dynamic streets and many more.
Suggested Read: A Blueprint To Make Your Israel In October Experience An Unforgettable One
2. The Dead Sea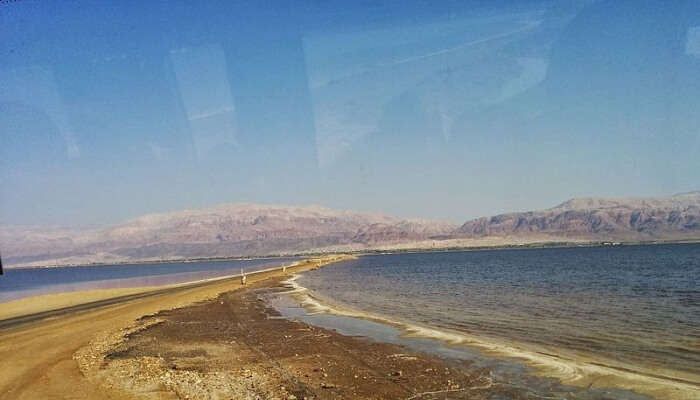 The most beautiful arc of Israel can be nothing more than the dead sea. The coruscating vivid sparkle and the colossal dimensions of dead sea makes it as the most visited point in Israel in may.
Israel witnesses humongous crowd assemblage there due to its magnificent sunrise and sunset scenic brilliance. Therefore, it is highly recommended to make a visit to this magnanimous place.
Suggested Read: Israel In January: Here's Everything You Should Know Before You Plan A Holiday
3. Hula Valley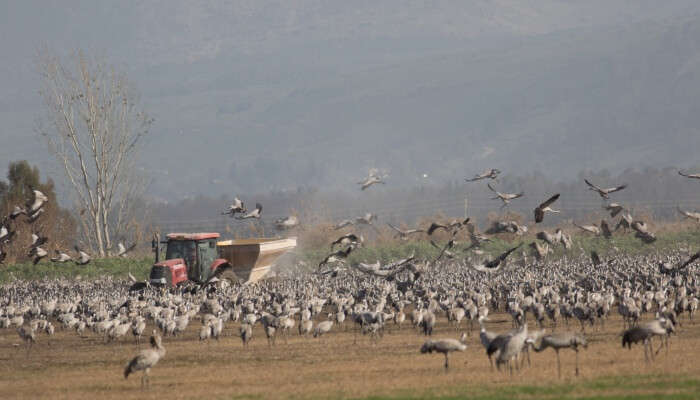 A worldwide peep tour in the Hula valley, because the quiet sights and recreational opportunities make it a great place to visit.The Hula Valley in the far north of Israel might seem quite indistinguishable from Israel's sandy desert, but this is one of the most crucial stops for migratory birds and one of the greatest birdwatching destinations in the world. Therefore, this is one of the great place to discover in Israel in may.
Suggested Read: How Many Airports In Israel Are There? Here Is Your Answer
4. Ramon Carter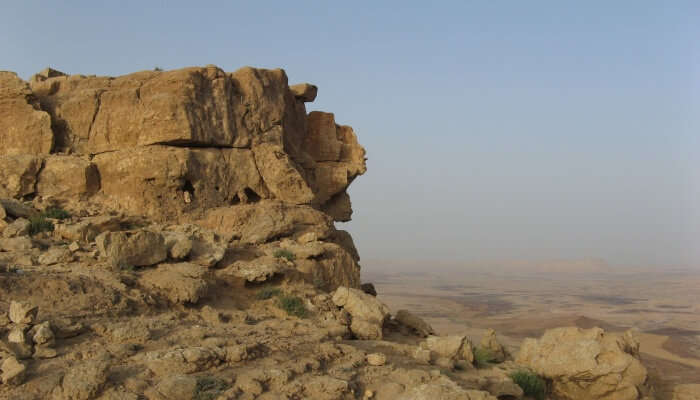 Ramon carter can be considered as one of the awesome place to visit in Israel in may.This place is assumed to be a asteroid hit site resulting into an elephantine carter in that particular area. What makes Carter an elegant place for a trip is its serene wildlife habitat and flamboyant natural spread across its dimensions. This place is located in the Neggav Desert of Israel.
Suggested Read: 6 Haifa Museums That Have Preserved The Glorious History Of Israel!
---
Planning your holiday but confused about where to go? These travel stories help you find your best trip ever!
---
5. Mediterranean Coast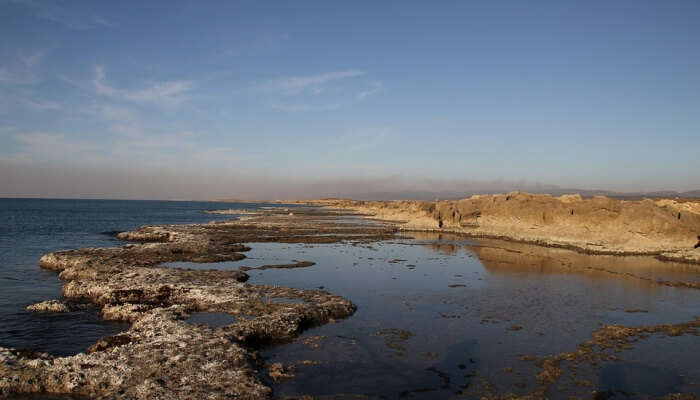 The reason for including this place in this particular list can be its bewitching and mind-blowing red sky during the sunset. People from various places accumulate here to evince this alluring scenario. This exuberating experience can be lived either by walking along the seashore at Tel Aviv beach or watching it from high rise top, Mount Carmel.
Suggested Read: 8 Things To Do In Holon For A Splendid Vacation In The Israel City!
Things To Do In Israel In May
To make your trip to Israel in May more interesting, you must try out these amazing activities! Add them to your itinerary and have a memorable travel experience!
1. Florentin Designers Market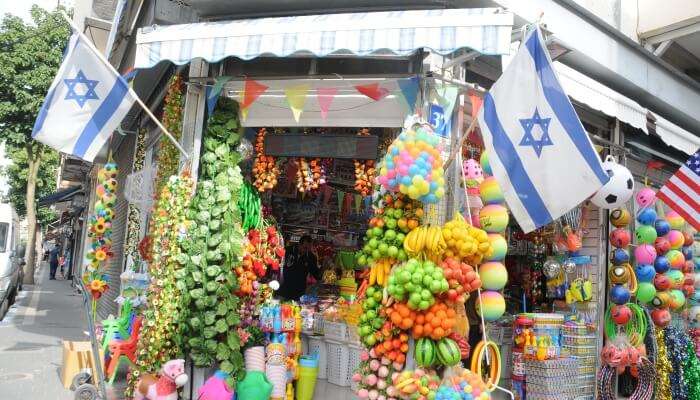 This is one of the lucrative and eye-catching markets in Israel in may. In this market, a number of designers showcase their mastery in items like food, clothes, households, etc. As this event is open for all at no extra cost, it turns out to be a must visit place in Tel Aviv, Israel.
Suggested Read: 7 Cafes In Jerusalem: The Best Places To Have Appetising Meals In This Israeli City
2. Fresh Paint Fair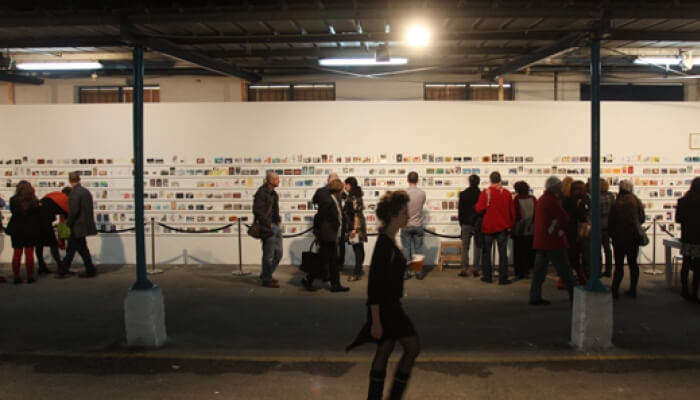 This event is a yearly artistic design event. Installations, displays and pieces of art will be the main feature. Fresh Paint is intended for art lovers, designers, enthusiasts and those who would like to look closely at the lively Israeli art scene. More than 30000 art fans swept up with Fresh Paint last year.
Suggested Read: 12 Perfect Wedding Venues In Israel For Your Happily-Ever-After
3. Israel Festival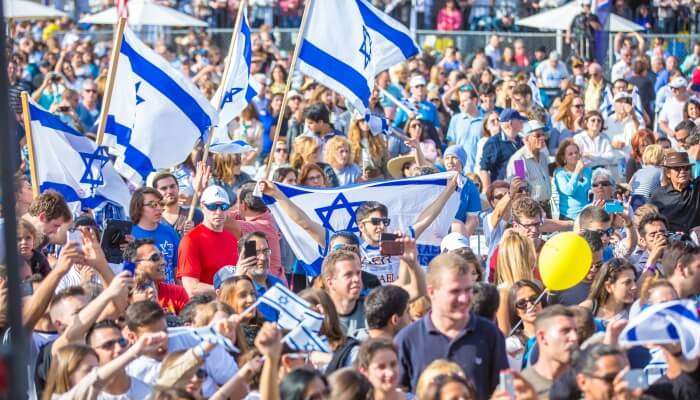 The Israel Festival, originally founded as a festival of music, has become Israel's prominent event of the year and is the opportunity for the country to promote its brightest new abilities in many professions. All the performers, creators, dancers go into the streets, the stage to exhibit their supreme talent and add to the glory and enthusiasm of the festival.
Suggested Read: Shopping In Jerusalem: 10 Things To Buy While Enjoying Your  Vacay In Israel
4. Doc Aviv Film Festival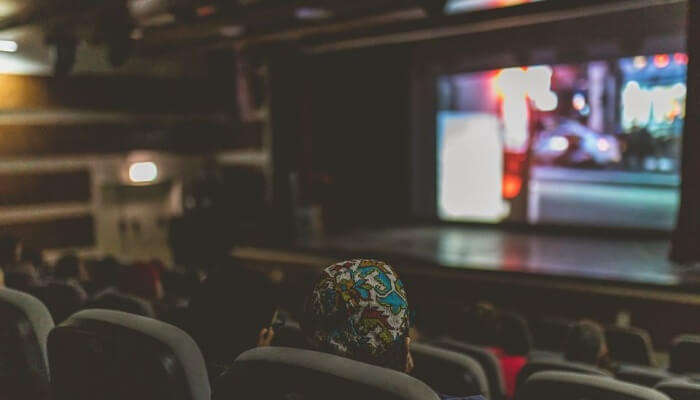 Docaviv film festival comprises over 80 films, many of which are regional premiers, from Israel and internationally as well as a huge range of activities drawing partners and specialists from all over the world from the region.
Suggested Read: 10 Best Places To Visit In Israel For An Extended Tour Of The Holy Land
5. TelAvivEat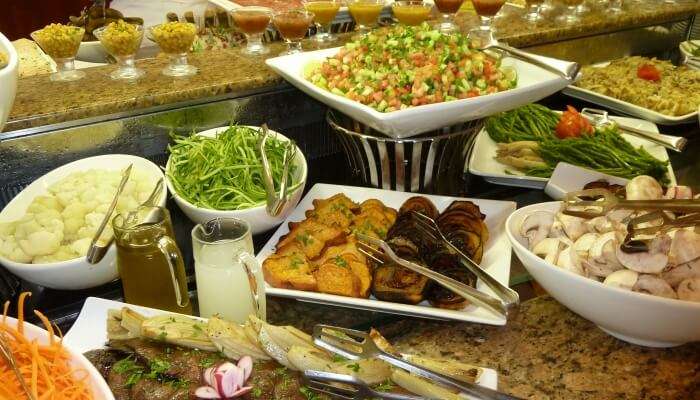 This is the city food festival scheduled to happen in Israel in maymonth. For a culinary event that showcases the vibrant flavours of the city, a combination of chefs and cuisine accumulate together. A food court, bars, cafes, cafés, live bands, and many more will feature in the Tel Aviv eat. The Tel Aviv food festival is all set to take place along side the shores of Mediterranean Coast and other place. It is very sure that, the tourist will include this event in their bucket list due to its free entrance and lower cost food.
Further Read: 6 Hostels In Jerusalem: Stay At The Best Places On Your Israel Trip
Now you know what to expect from your holiday in Israel in may. With this segment, we tried to cover every aspect that are necessary before you plan a trip to Israel. Israel is one of the most beautiful countries in the world, thus a visit to this place is a noteworthy experience in each and every facet. 
For our editorial codes of conduct and copyright disclaimer, please click here.
Frequently Asked Questions About Israel In May
Which is the perfect time to visit Israel?
Seasons like winters and autumn can be very oppressive and annoying for the tourist with uneven rainfall and extreme chills. Thus, the month of May or even April, June can be the ideal time for making a visit to this place.
How safe is Israel?
Generally, Israel is considered as a safe nation for traveling but certain nations like U.S and New Zealand states Israel as a country that can pose risk to their citizens.
What is Israel famous for?
Israel's largest walkway links the Lebanese border with the Red Sea on the Israel National Trail. A Gedi. There are two oases of canyon fed by springs which contain plants and animals. Move through this vast desert crater renowned for its multi-coloured sandstone, Makhtesh Ramon Nature Reserve.
Is traveling Israel a pocket friendly experience?
Israel is not an affordable country to visit, but its speciality is the remarkable scenery, the various historical sites, the beautiful weather. It is a very little nation, but provides a verydistinctive experience.
What are the much visit place in Israel?
Israel has got innumerable places to offer before its visitors but among this certain places like Jerusalem, Nazareth and Masada are the must visit place in this country.
---
Looking To Book A Holiday Package?
---
People Also Read: