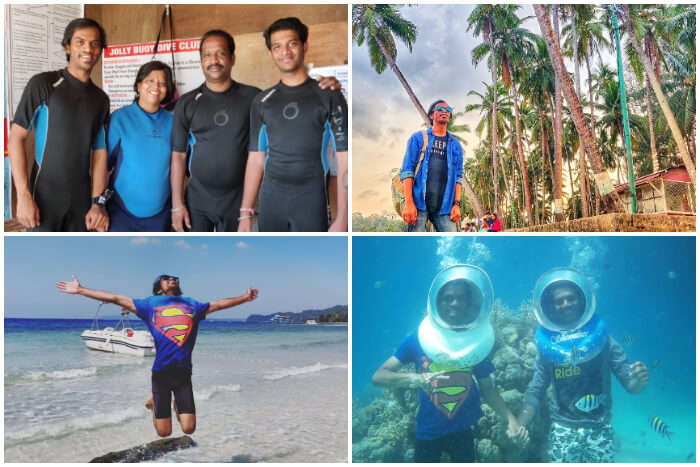 Out of many reasons to take a trip, there are two most common ones – harsh weather conditions and work stress. It is easy to escape bad weather, unlike stress that we sometimes end up carrying with us wherever we go. Where technology has made our lives easier, we are missing out on the element of 'simplicity'. Smart phones have become an inseparable part of our lives. And the question on the possibility of "disconnecting from technology" to "connect with nature" is often answered with a "may be!". But Manas Andaman trip with family has answered it with a loud and clear "Yes".
We needed an escape from the hot weather in South India and I wanted a break from the work stress. So we were eager to take a family trip to an island destination away from the polluted cities. We were really looking forward to having a kind of trip where we could reduce the use of technology (smart phones) and spend some real family time. This is when I got to know about TravelTriangle. They coordinated with the best travel operators and assured a good budget family trip to Andaman for us.
Table Of Content
Our Andaman Family Tour Package Details
Trip Type: Family
Cost: INR 70,500
Duration: 6 days & 5 Nights
No. of people: 4
Inclusions: Breakfast, Dinner, Hotel, Transfers, Sightseeing, Arrival Assistance
Exclusions: Lunch, Entry Fees, Personal Expenses
Andaman In September: 15 Thrilling Experiences On The Island For Monsoons In 2022
Itinerary Of Our Andaman Family Trip
Day 1: Arrival at Port Blair | Cellular Jail | Corbyn's Cove Beach | Light & Sound Show
Day 2: Port Blair to Havelock Tour | Elephanta Beach (Snorkeling complimentary) | Radhanagar
Day 3: Neil Island ( Laxmanpur | Bharatpur | Howrah Bridge )
Day 4: Neil Island to Port Blair | Chidiya Tapu Beach | Glass Bottom boat ride
Day 5: Port Blair to Ross island | North Bay Island
Bookings checked, luggage checked, phones on flight mode, here we go…..
Exploring The Capital Town – Port Blair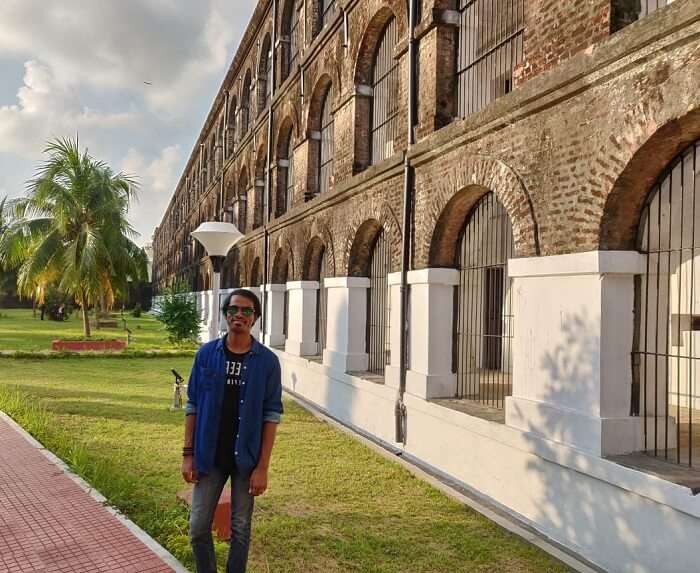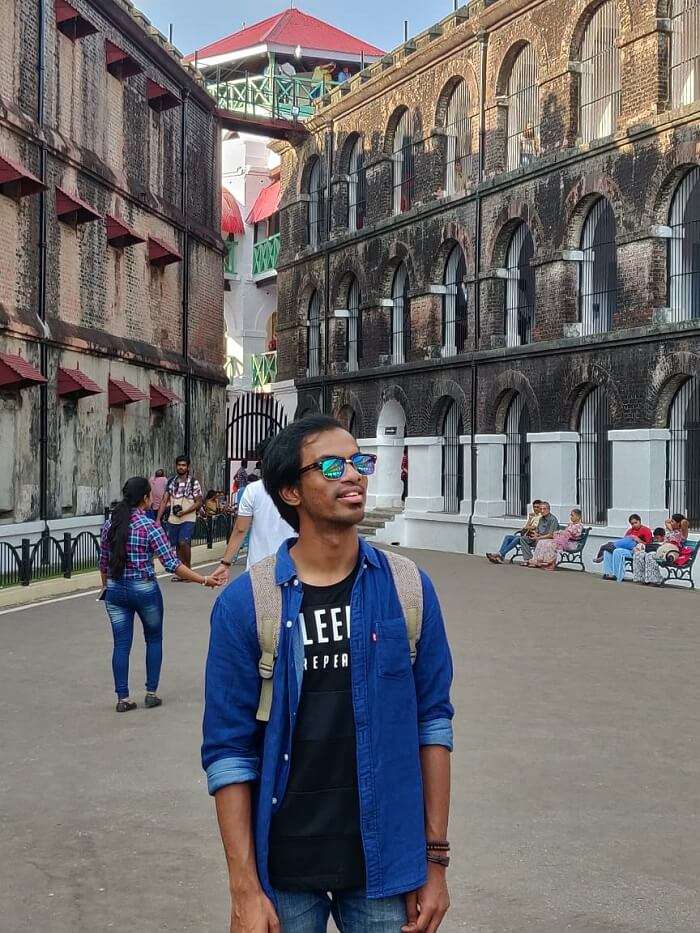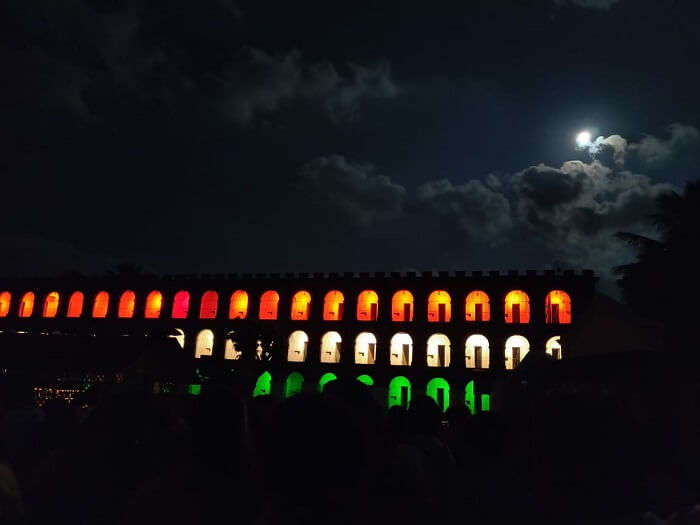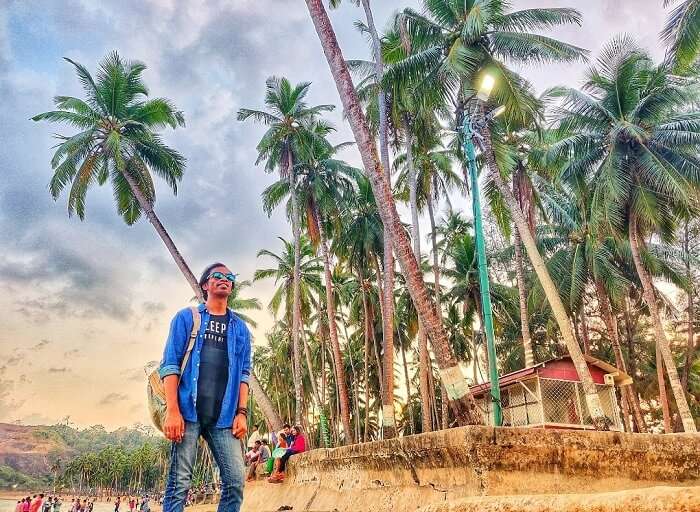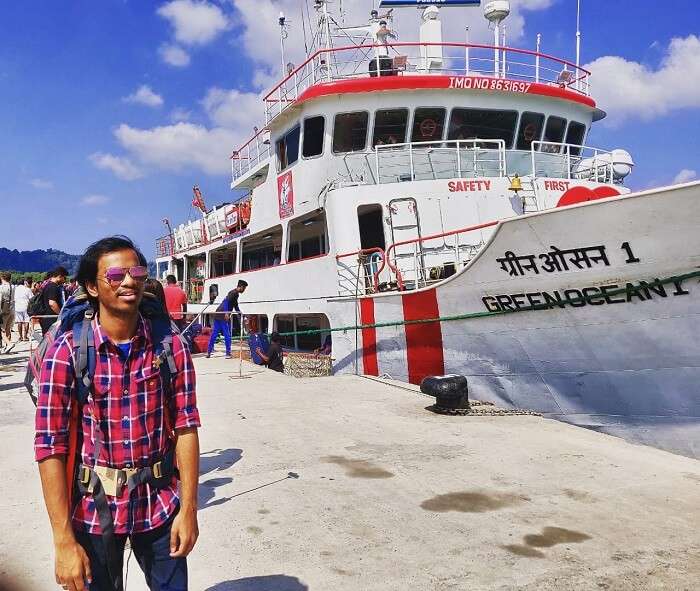 On arriving at Port Blair, we were very excited and curious at the same time, thinking about what our days are going to be like? After grabbing some quick rest, we started out first day at the beautiful Port Blair island by visiting the iconic Cellular Jail. We all had read and heard about this place, but bring their in reality is a different feeling. This colonial prison opened in 1906 was built by the British to exile the political prisoners. Cellular Jail now stands testifying the Indian Independence struggle. Taking a walk through the compound and thinking of how it would have been then gave us goosebumps.
The next spot on our family trip to Andaman was Corbyn's Cove Beach, located just 6 km from Port Blair town. This sandy beach, lined with coconut-palm trees is gorgeous and perfect for swimming and relaxing. We had a great time lazing around the beach, enjoying the views and sea breeze. As the sun went down, it was time for us to head back to the Cellular Jail for a fascination light and sound show. It was an extremely touching show where, through light and sound effects, they projected the brutality and barbaric atrocities faced by our freedom fighters. The main building of Cellular Jail is used as the screen for the show.
Rutland Island Guide: Andaman's Untouched Island That's Got Everybody Talking
Tour The Popular Havelock Island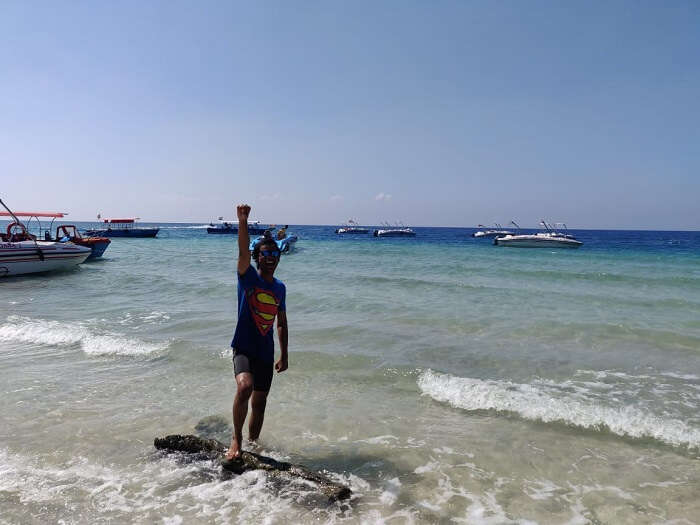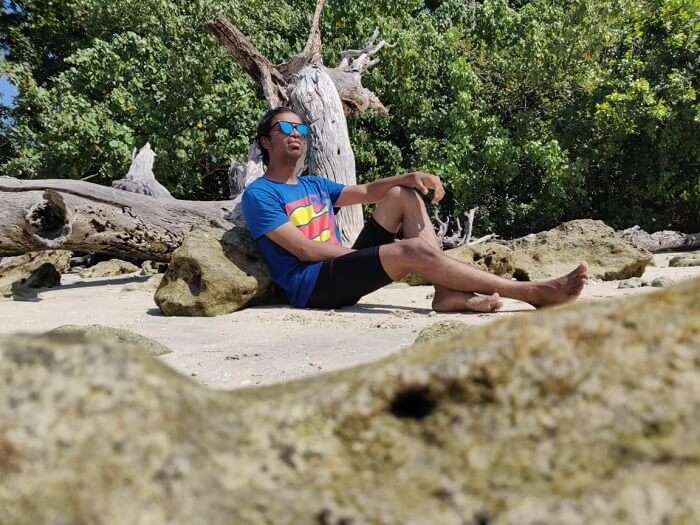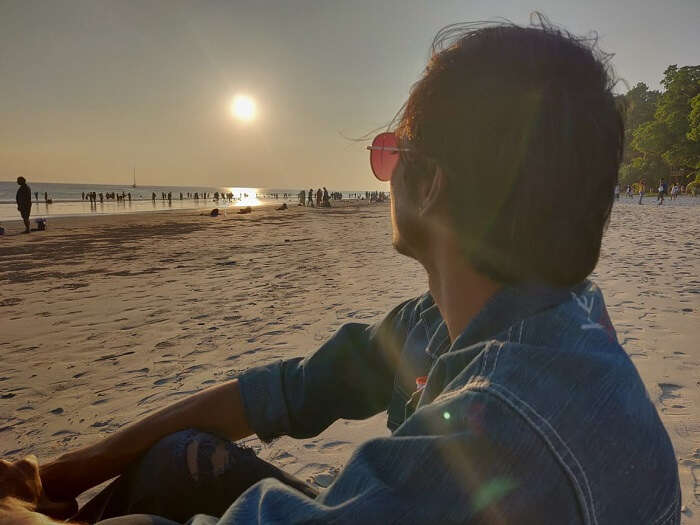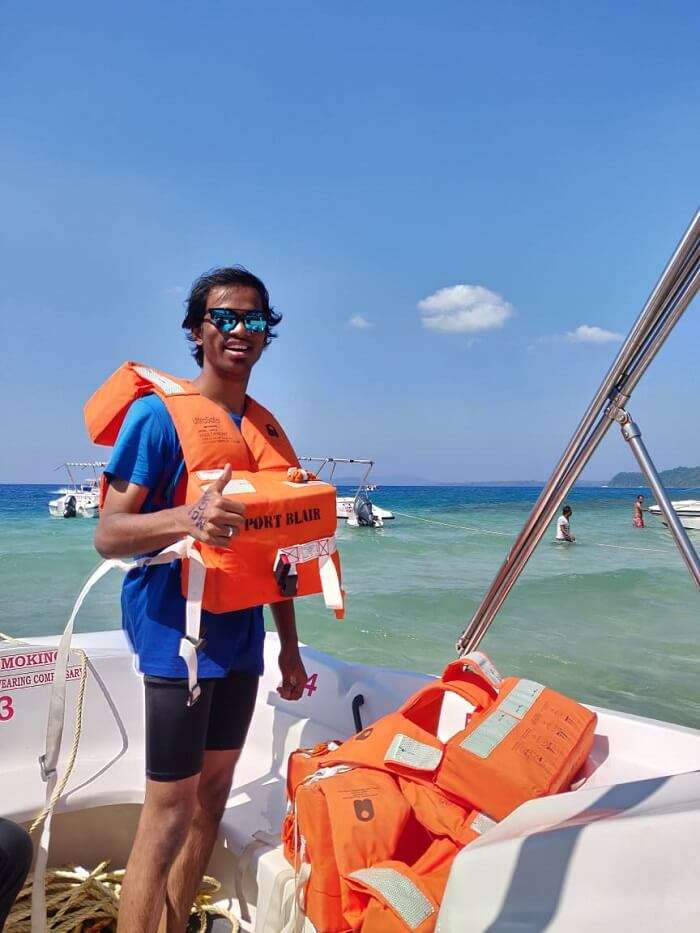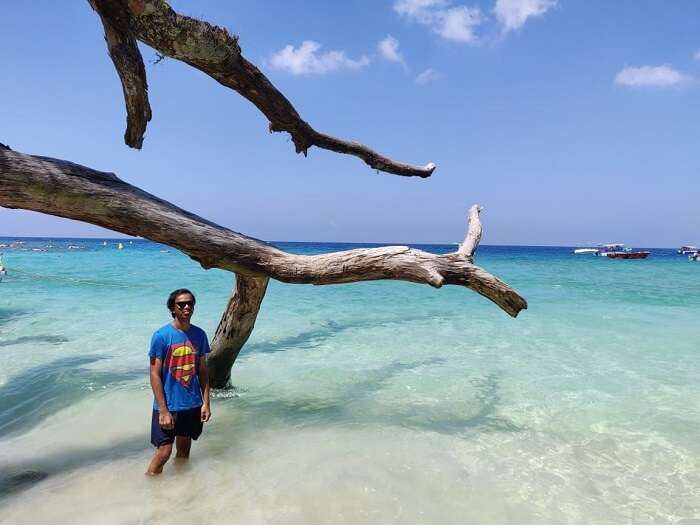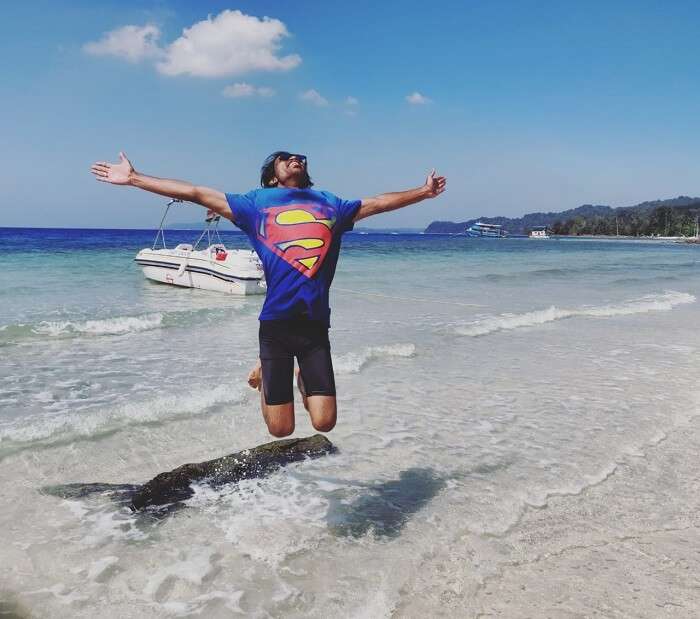 This day of our Andaman for family trip started with an early morning refreshing cruise tour to Havelock Island. From where our first spot of the day was the Elephant Beach. This pristine beach has an energetic vibe and offers various options for water adventure, from which we were offered sea walking. Taking a "stroll" on the ocean floor and exploring this hidden side of the world is an absolutely spellbinding experience.
We were highly delighted to reach our next destination, Radhanagar Beach. This white sand beach with azure water and tropical forest cover is absolutely charming. No wonder, it has been rated as the best beach in Asia by TIME Magazine. With a length of 2 km and an average width of 30 to 40 meter, there is enough space for you to sit, relax and take it easy. This is the moment you realise that there is so much beauty outside your mobile phone screens, in the real world.
15 Things To Do In Port Blair That Will Urge You To Plan An Andaman Trip In 2022
Visiting The Serene Neil Island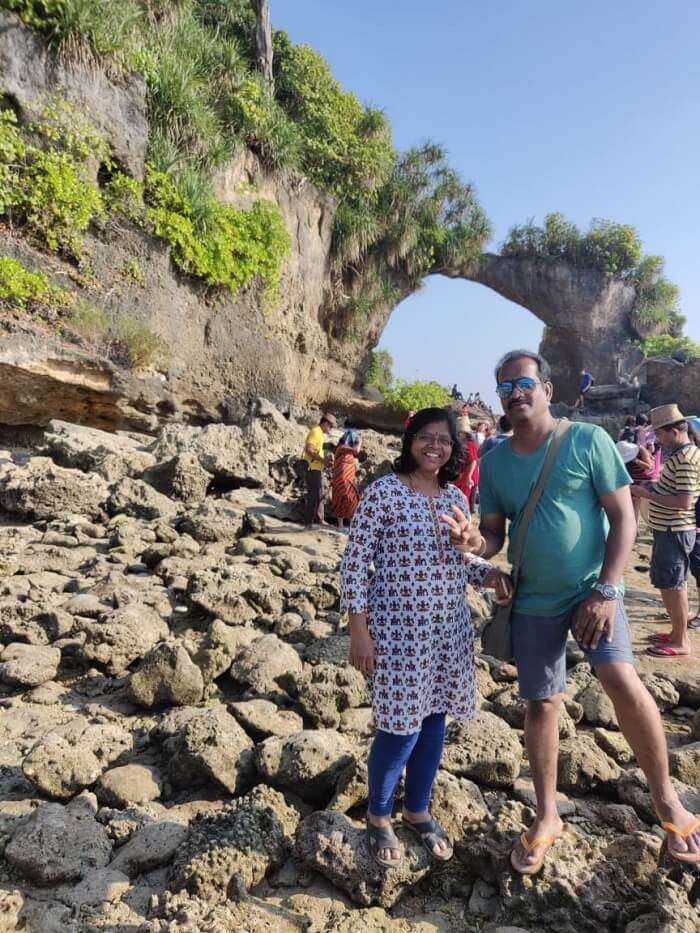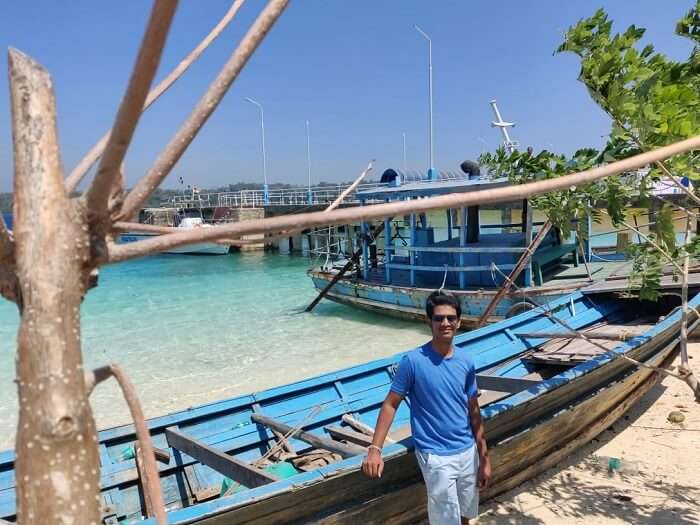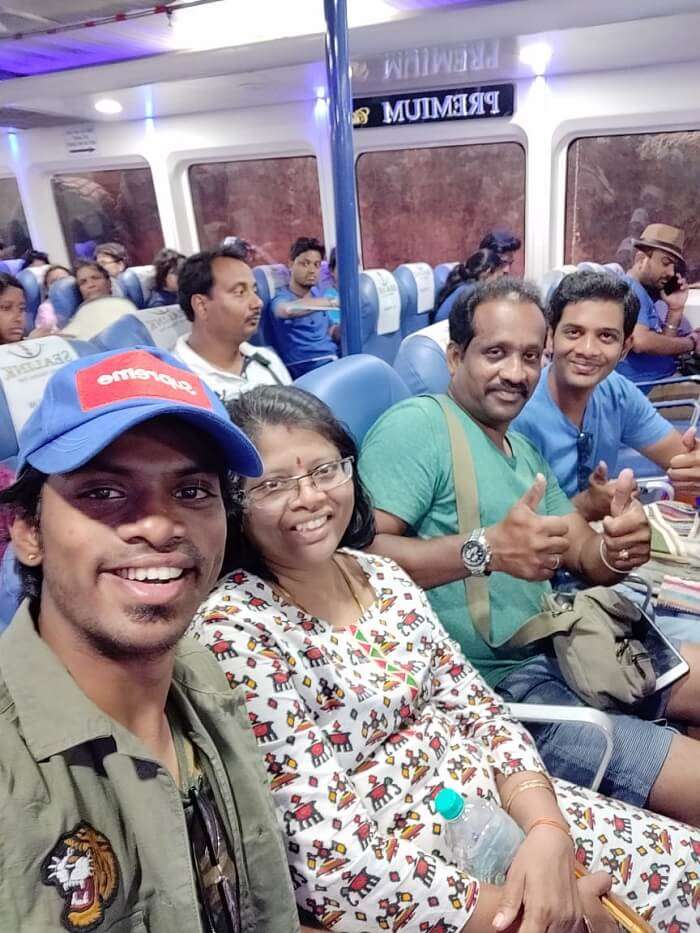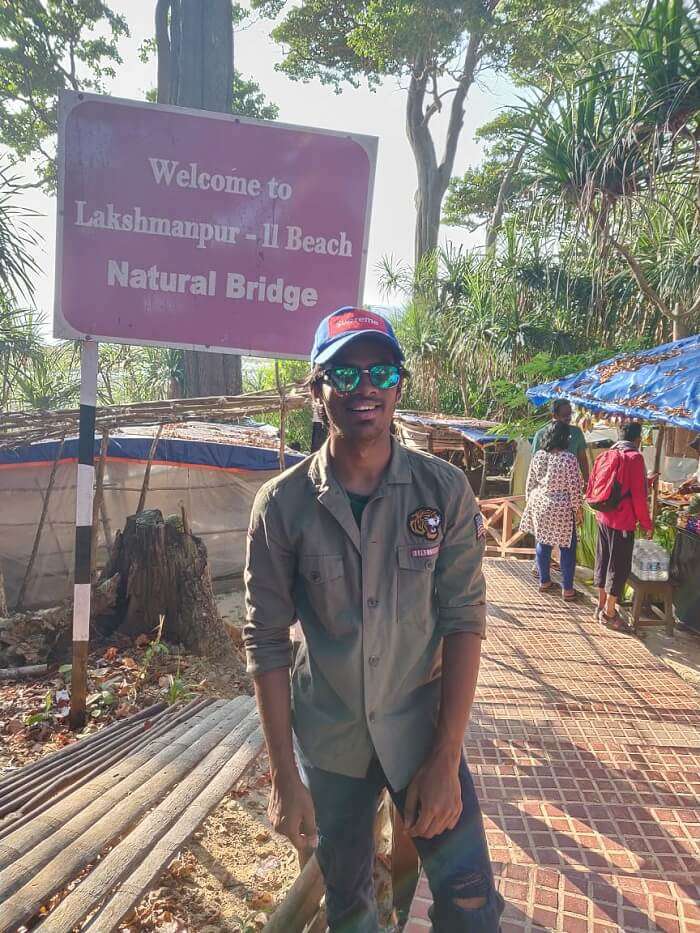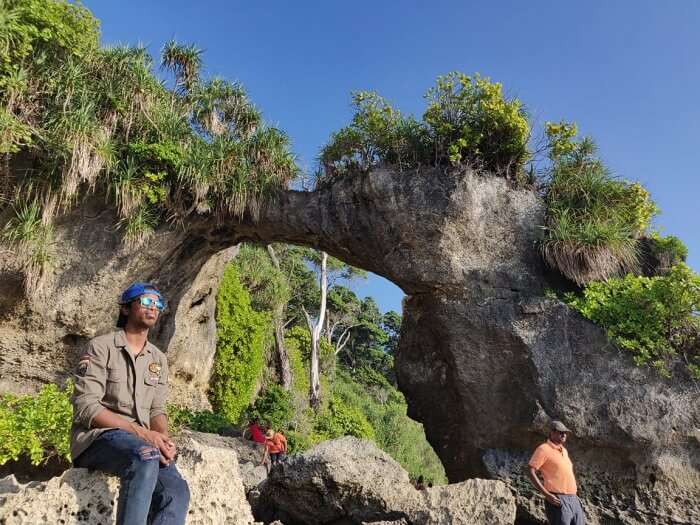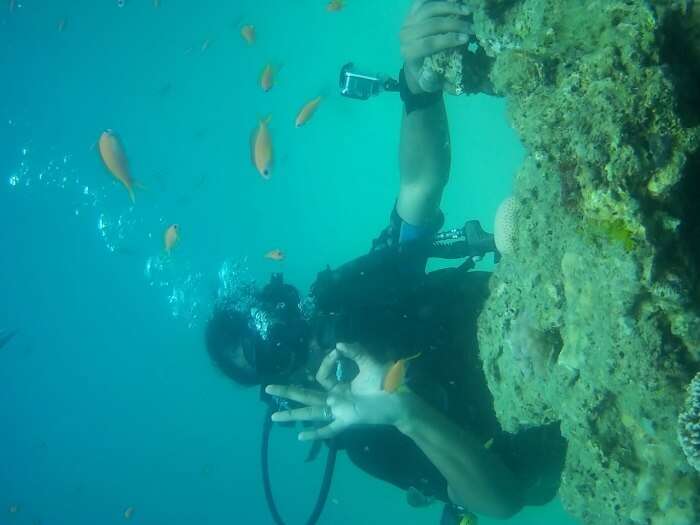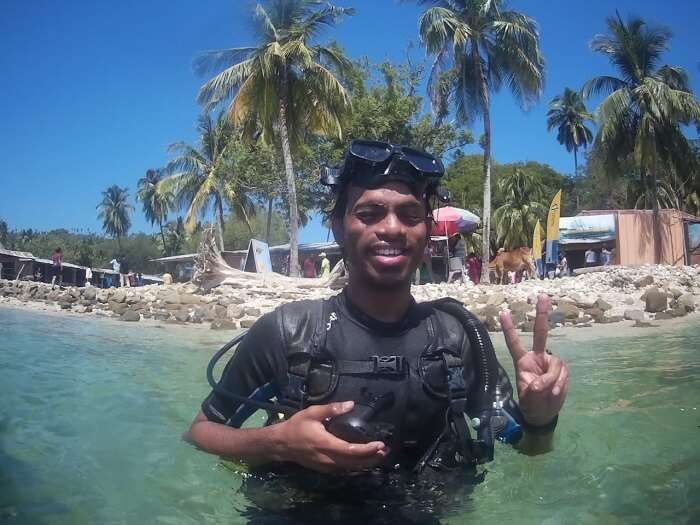 So happy with the 2 days that passed by, we were eagerly waiting for the next destination – Neil Island. An early morning sail brought us to this beautiful piece of land in the Bay of Bengal, covered with dense tropical forest. This 'vegetable bowl of Andaman', with countryside vibes, has some of the most lesser explored beaches of Andaman where you can spend some undisturbed and uninterrupted family time. Bharatpur Beach, though popular for water activities like swimming, snorkeling and scuba diving, is also a great place to simply relax. The white sand beach, Laxmanpur, gives you an opportunity to witness one of the most enchanting sunset views. A striking attraction of Neil Island was the Howrah Bridge, a picturesque natural rock formation in the shape of a high roofed arch.
My 9 Days Trip To Andaman Was All About Fun, Adventure & Self Love!
Watching The Sunset At Chidiya Tapu Beach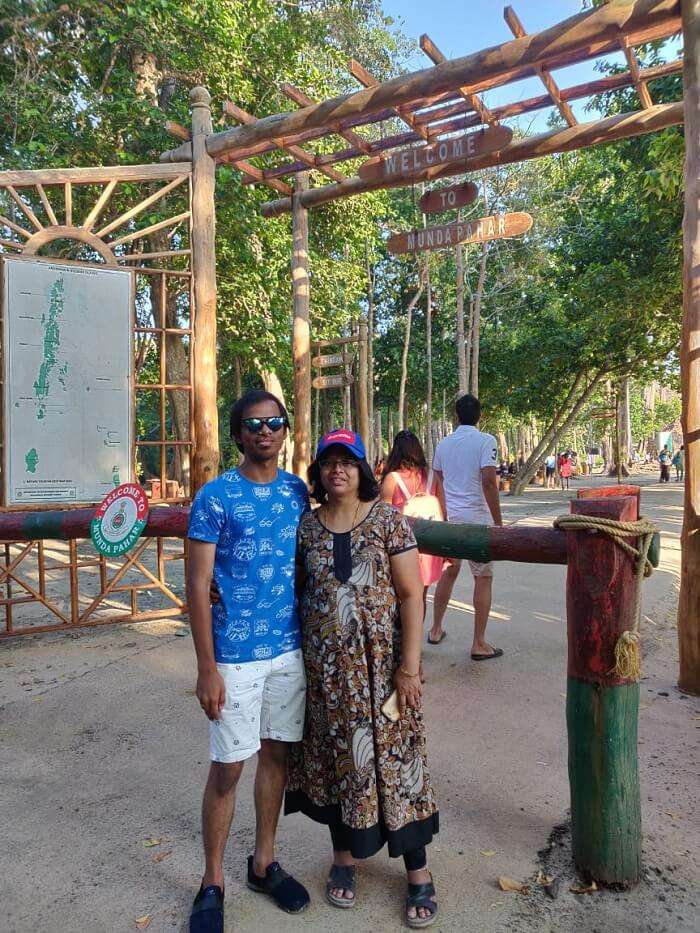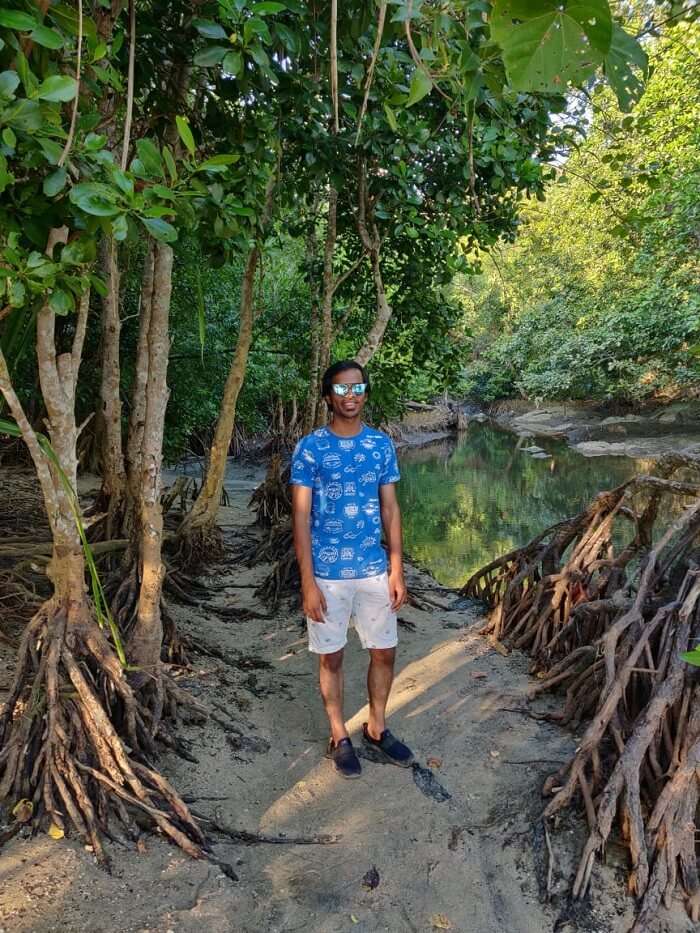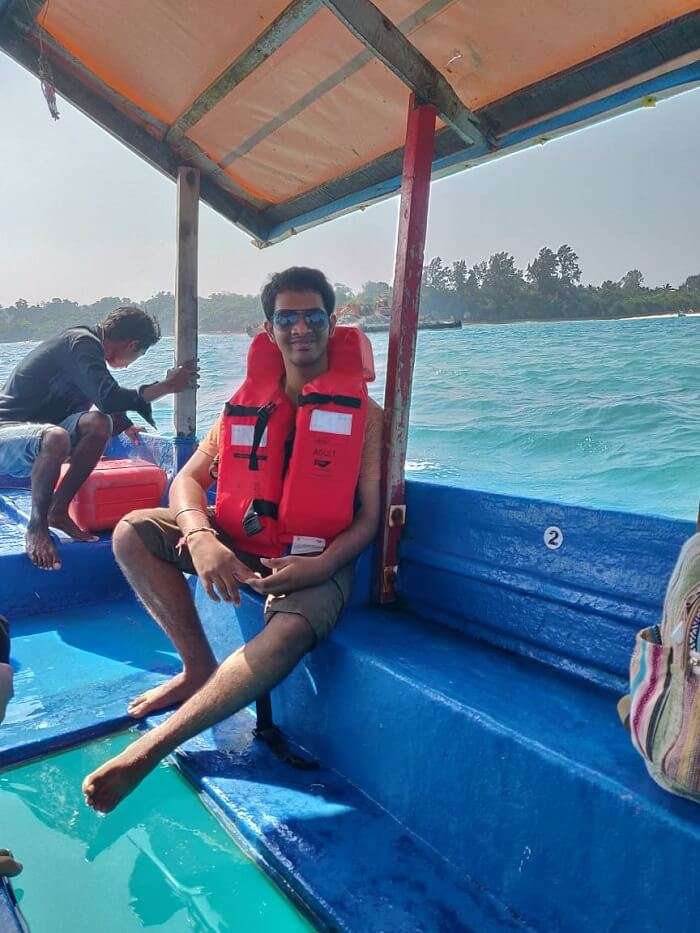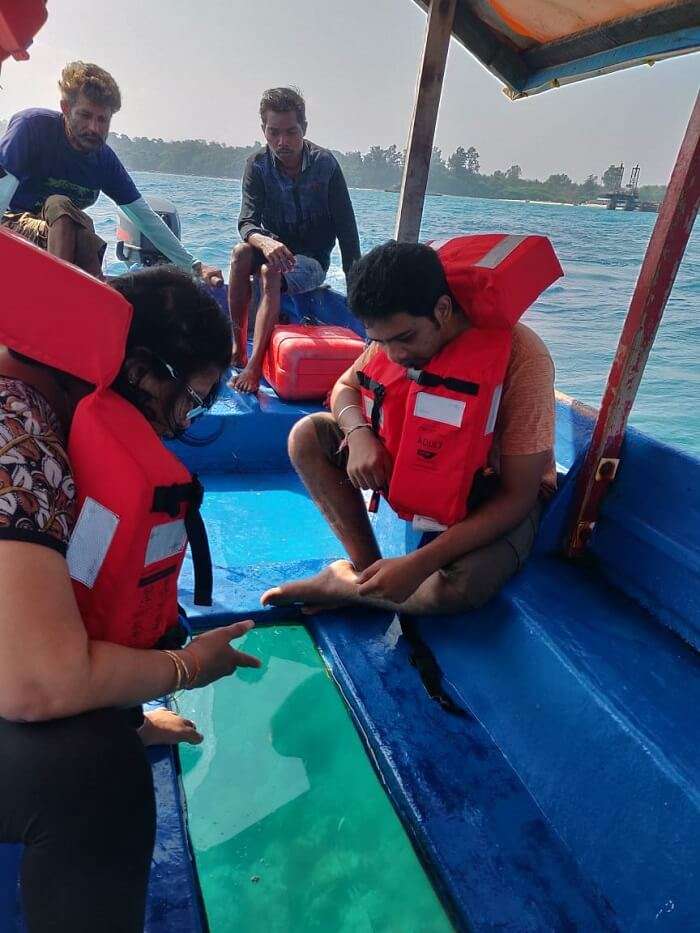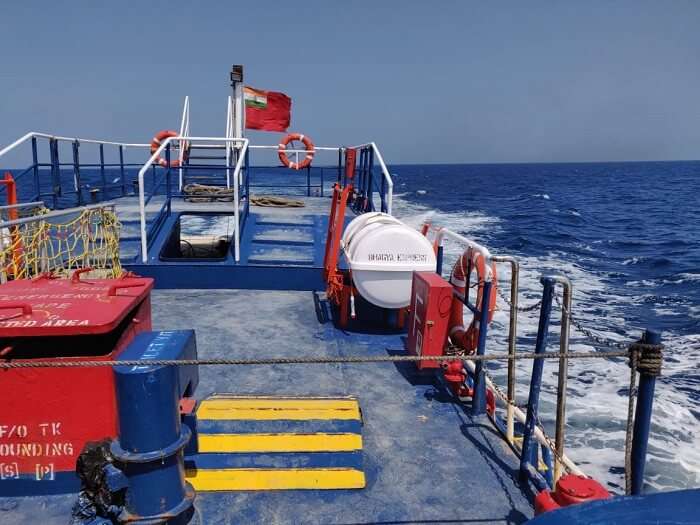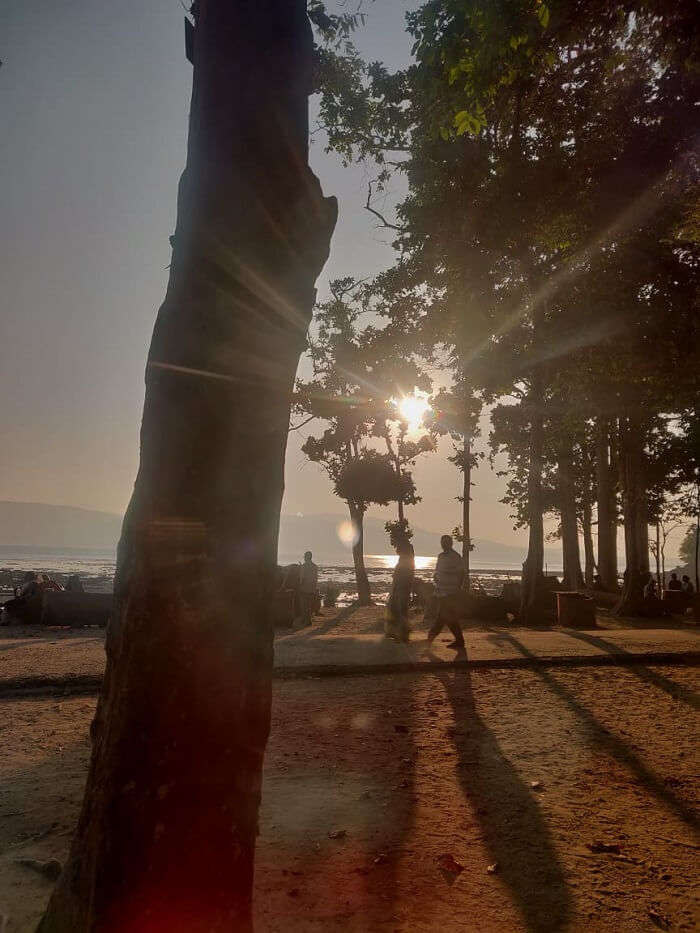 After returning to Port Blair, our next stop was Chidiya Tapu Beach. This place is much loved by the bird watchers, and one can spot rare species of these winged creatures here. The interiors of this beach is lush green and forested with mangroves. Small ponds add more beauty to this landscape. This is also a great location for someone who are planning a trip to  Andaman with family.
We also visited the Munda Pahar Beach. This is a peaceful place with amazing views of the mountains. You would find remains of old dead trees on the beach that a lot more unique and natural element to the scene. An exciting part of this day's journey was the Glass Floor boat ride. Watching the surface of the sea you are floating upon, through the bottom of your boat is pretty interesting.
19 Best Hotels And Resorts In Andaman That Fit Under Every Budget
Nature Walk At Ross Island & Water Sports In North Bay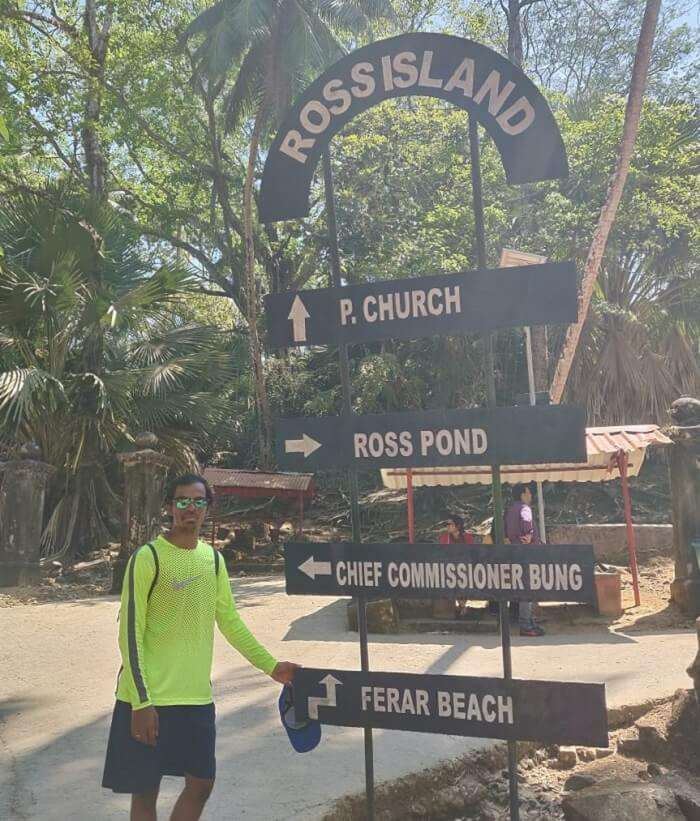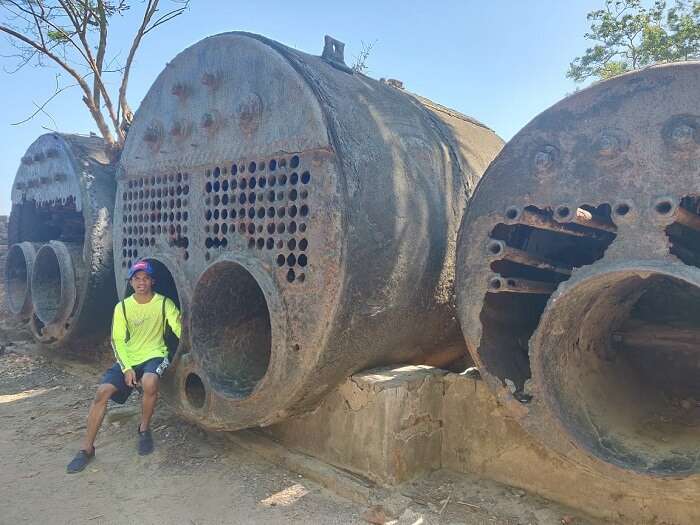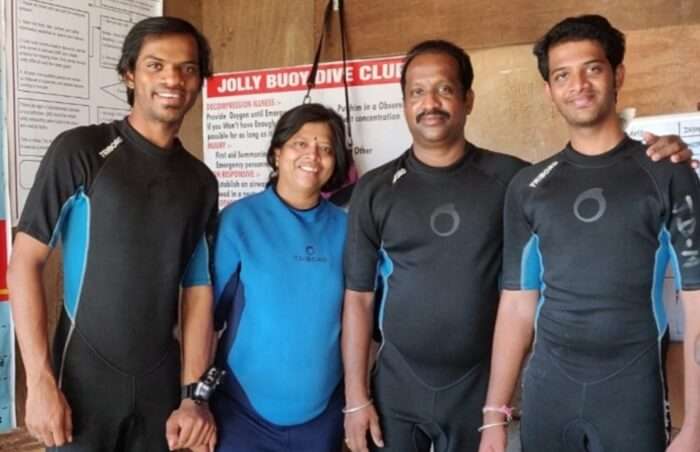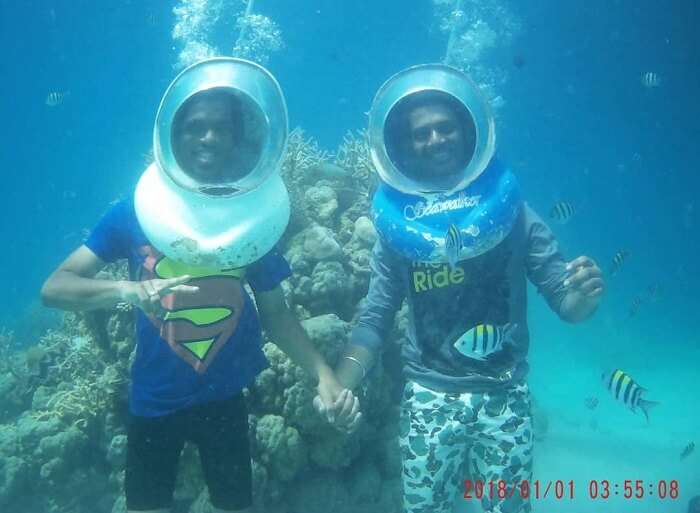 Soon after breakfast, we left for Ross Island. Located 3 km from Port Blair, this island is from the British government ruled the entire Andaman and Nicobar Islands. Also known as, Netaji Subhash Chandra Bose Island, this place still has some historic ruins from the colonial era. This place has a sylvan charm and we enjoyed taking a nature walk, exploring it further.
We also visited the North Bay Beach which is the same island that is printed on an INR 20 banknote. We did not want to leave out any opportunity of enjoyment as this was going to be our last day of tour on the Andaman Islands. So we indulged in some more exciting water activities including scuba diving and sea walking.
Nightlife In Andaman: 6 Phenomenal Ideas To Enliven Your Vacay
What To Pack
The following are the essentials that you must surely pack before heading to Andaman:
Light weight clothes, prefer wearing cotton outfits
Sunglasses, sunscreen, and body lotion
Swim suit, if you are planning to indulge in water sports
Regular medicines for fever and cold & cough
Do And Don't On A Andaman Trip With Family
Do not plan to visit restricted or tribal areas
Make sure that you dispose the garbage in dustbins to avoid fine
Tips From Our Family Tour In Andaman
Major food in Andaman is mainly seafood, so be patient if you are a vegetarian
Prices in Andaman are moderate. You must try bargaining, though rates are usually fixed by govt.
Please do not litter the destination and keep it clean
For the best climate, visit during December to mid-March
June-July sees heavy showers, and most ferries will be closed
Corals are one of the popular things to buy in Andaman but make sure you purchase it only from govt. authorised shops
If you are really looking forward to connecting with yourself, your family and nature, minimise the use of smartphones
How To Reach Andaman
Port Blair Airport is well-connected to the major cities of the country and welcomes numerous flights throughout the day. If you want to save your money then board a train till Kolkata from where you can take a budget-friendly flight to Andaman.  
Cruise To Andaman: 2022 Guide To Fares And Ferries From Kolkata, Chennai, Vizag
There is no limit to the fun experience that Andaman offer to its guests. This is among some of the must-travel places of India. Its untouched beauty, unspoilt beaches, azure water with corals and abundant marine life will leave you astonishment. You can also plan your vacations in Andaman for a refreshing family holiday like them and spend some wonderful and unforgettable moments with your loved ones.
Frequently Asked Questions About Andaman Family Trip
How much does a trip to Andaman cost?
To explore this island destination properly you would need at least 4 nights. The average cost of a 4 night tour package will cost something between INR 9,000 to INR 50,000. The cost also depends on the inclusions and exclusions you choose.
Is Andaman safe for solo travellers?
Yes, Andaman is a very safe place for solo travelers, including women. Government has strict rules as tourism is one of the main sources of income. People are also friendly and helpful. But make sure that you do not leave your baggage unattended. You can explore the interesting places to visit in Andaman for a perfect vacay!
Do we need a passport to travel to Andaman?
No, Andaman and Nicobar Islands are a part of India. You do not need a passport to travel to Andaman. But you would need a special permission to visit some Tribal areas.
Which network is best in Andaman?
BSNL, Airtel and Vodafone are the 3 main mobile networks with connectivity in Andaman. BSNL and Vodafone offer only 3G networks so far. Reliance Jio and Tata Docomo networks are not available here.
Family Trip To Northeast India Family Trip To Kerala Family Trip To Shimla