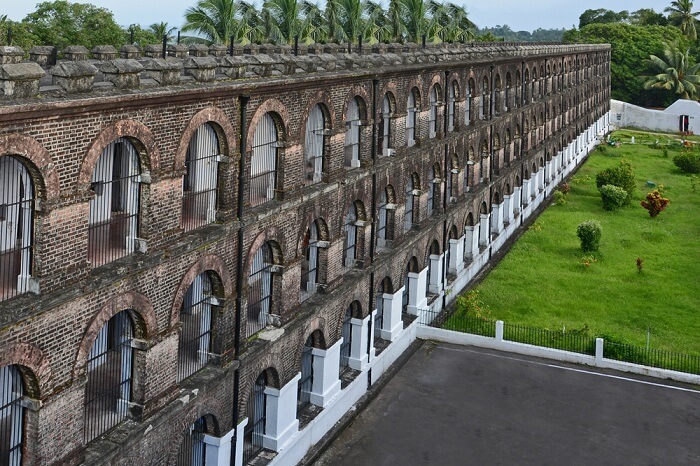 The capital city of Andaman boasts of tourist friendly places that are gorgeous and awe-inspiring. There is plenty to discover in these cluster islands and Port Blair – a key pit stop in Andaman – never disappoints. Revel in the clear blue water, trek alongside green and brown thickets, and engage in the cultural history of India, as you explore the best places to visit in Port Blair.
Given below is a list of the most beautiful and famous places to visit in Port Blair. Do not forget to include these as you book an Andaman tour package.
Best time to visit Port Blair?
There are different shades to Port Blair with every changing season as the climate is majorly tropical. However, it is ideal to visit this place between October and March. Sightseeing isn't recommended during monsoon (June to September) but heavy discount is offered on hotels and packages during these months.
How to reach Port Blair?
Port Blair is well connected to all metropolitan cities. There are flights to Port Blair from New Delhi, Bengaluru, Mumbai, Chennai, and Kolkata. The extremely patient ones can also take a passenger ship from Chennai, Kolkata, and Visakhapatnam.
Where to stay in Port Blair?
The capital of the archipelgao is replete with elegant hotels and luxurious resorts. Among these, Sinclairs Bayview, Seyshell, Fortune Resort Bay Island, J Hotel, and Hotel Sentinel are the best places to stay in Portblair.
Suggested Read: 9 Best Hotels and Resorts in Andaman For Every Budget
Best historical places to visit in Port Blair
1. Cellular Jail: The prison-turned-museum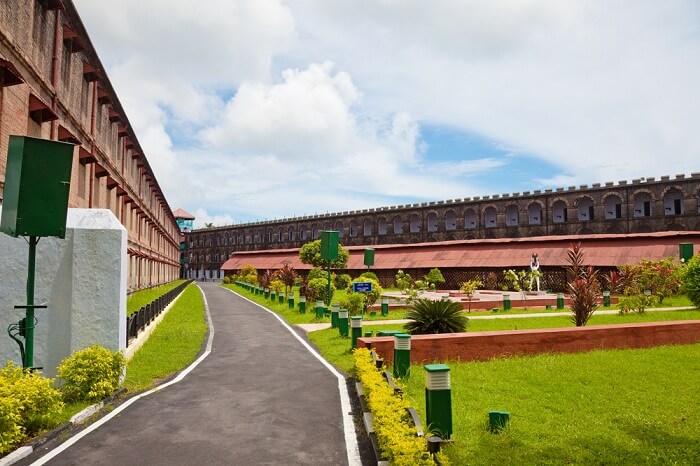 Popularly known as Kalapani, the Cellular Jail has served as a testimony to the gruesome colonial era. This national memorial draws attention to the Indian freedom struggle and is amongst the most famous places to visit in Port Blair, primarily because of the history associated with this place. The overall architecture of the building stands in contrast to the solitary cells that were once used to exile and execute political prisoners.
Timings for Cellular Jail and Jail museum: 09:00 – 12:00 and 13:00 – 16:15 (Closed on Mondays and Public Holidays.)
Entry Fee: INR 10 (adults) | INR 100 (permits video recording)
Don't miss: The light and sound show, narrated by the Peepal tree which stood tall and witnessed the atrocities committed by the colonisers. The voice behind the Peepal tree is that of actor Om Puri.
Timings: There are two shows every day at 18:00 and 19:15 in Hindi except for on Monday, Wednesday, and Friday when the second show is in English.
---
Andaman Holiday Packages On TravelTriangle
Indulge in snorkeling or scuba diving to see magnificent coral reefs or stay in beach resorts at Havelock island. Visit Port Blair, Ross Islands, Neil Islands, Gandhi marine park, and Cellular Jail. Book memorable holiday packages on TravelTriangle.
---
2. Japanese Bunkers: Reminiscent of the World War II
These relics of the bygone era were built during World War II and can be easily spotted across the capital city. The Japanese Bunkers attest to the time when a siege on Andaman and Nicobar Islands was attempted. They are among the major places to see in Port Blair and are situated on the way to Ross Island and Corbyn Cove beach.
3. Chatham Saw Mill: The rustic beauty of the pre-independence days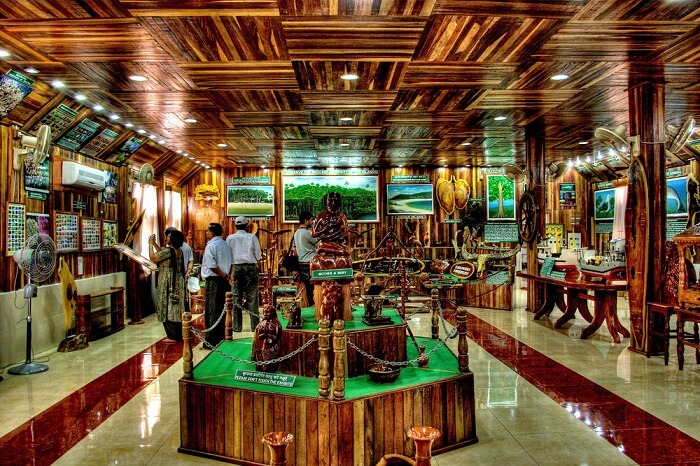 There are umpteen places to see in Port Blair apart from the picturesque and serene beaches. Chatham Saw Mill is one such place to discover in these cluster islands. The mill was set up under the British administration in 1883 and is a well known wood processor in Asia. Amidst the popular tourist places in Port Blair, the mill is quite an attraction for the young ones.
Things to do: Search for the Japanese bomb crater left during World War II.
Timings: 9:00 – 16:00 (Monday – Friday) | 9:00 – 14:30 (Saturdays)
Entry Fee: INR 10
Don't forget: Take home beautiful woodwork from the souvenir shop.
Best beaches and islands in Port Blair
4. Corbyn's Cove: A delight for sun-basking and swimming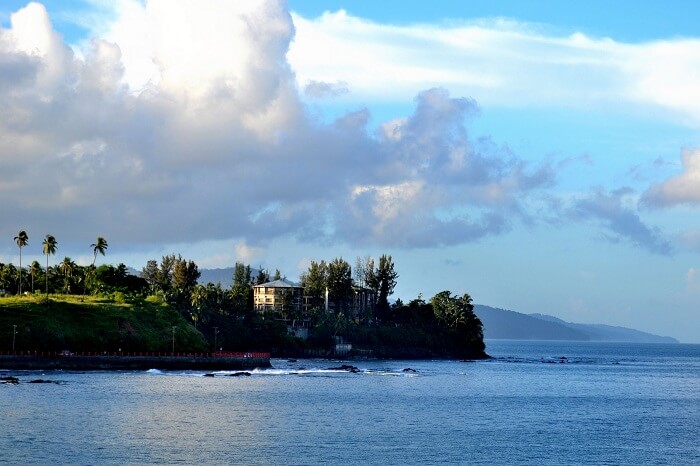 Ideal for swimming and sun basking, the Corbyn's Cove is a quaint expanse. It is located approximately 7 km south of town and it shouldn't take more than half an hour to get there. Include this in your Port Blair sightseeing for the tantalizing coconut and palm trees that line up the area.
Note: Beware of the crocodiles that are occasionally spotted.
5. Chidiya Tapu: Sounds of birds chirping everywhere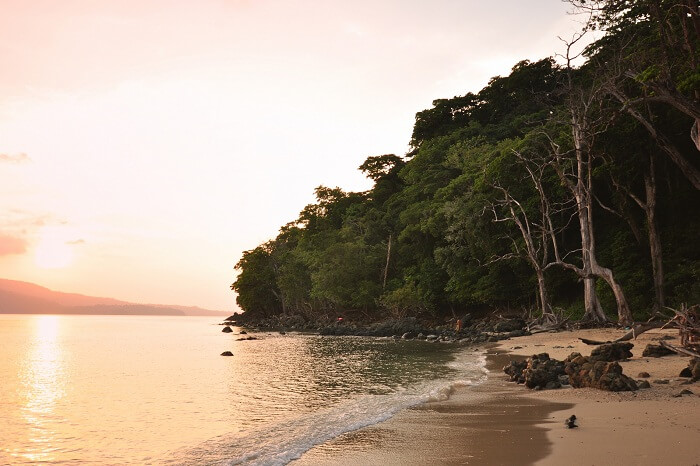 Famous for its sunset, the Chidiya Tapu or Bird Island is among places worth visiting in Port Blair. Not only does it offer an incredible view of the Andaman coast line, but the place also houses over 40 varieties of regional birds. The Munda Pahar Beach on Chidiya Tapu is a sought after picnic destination. Beautiful star corals and other sea shells can be collected on the beach. The 1.5 km Munda Pahar trek is a pleasure treat.
How to get there: Approximately 25 km from Port Blair, Chidiya Tapu is well connected by road. However, there is a dearth of public transport. Private vehicles can be booked easily.
Suggested Read: His 20 Heavenly Images From Andaman Will Completely Sweep You Off Your Feet
Best museums in Port Blair
6. Samudrika Marine Museum: A dip into the archaeology and marine life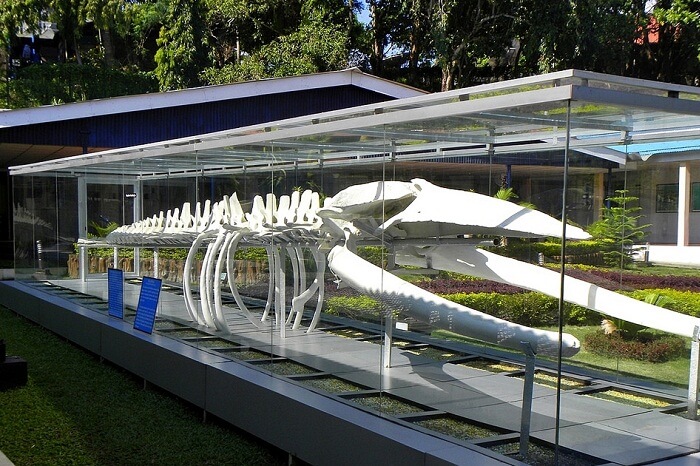 Apt for the history buffs and nature lovers alike, Samudrika Marine Museum should be on your list of tourist places to visit in Port Blair. It is well maintained and offers an informative study into the past of the islands, their people, archaeology, and marine lifestyle. The museum is run by the Indian Navy and houses a variety of fish, crabs, corals and sculptures.
Timings: 9:00 – 13:00 and 14:00 – 17:00; Tuesday – Sunday.
Entry Fee: INR 50
Note: The skeleton of a blue whale can be spotted at the entrance.
7. Anthropological Museum: A walk through the world the native tribes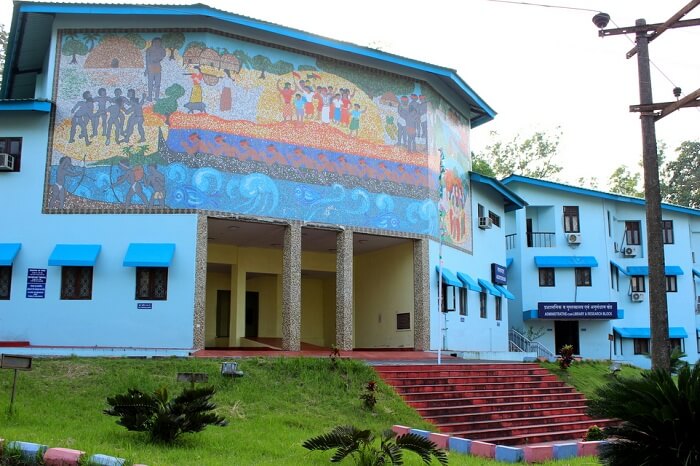 Visit the old world of the Nicobarese, the Jarawas, the Shompens, the Onges, and the Sentinelese at the anthropological museum and delve into the rich cultural and social history of Andaman and Nicobar. The sculptures and murals offer an insight into the lives of these indigenous tribes in India. This museum should be on the Port Blair sightseeing list of every art enthusiast.
Timings: 9:00 – 13:00 and 13:30 – 16:30; Tuesday – Sunday
Entry Fee: INR 20
Note: Photography is prohibited inside the museum.
8. Fisheries Museum: A showcase of endemic marine life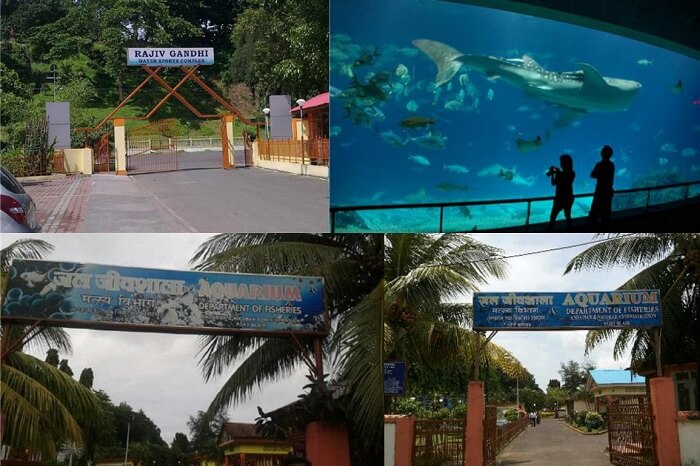 Among the best places to visit in Port Blair is the Fisheries Museum that showcases endemic species of marine life found in the Bay of Bengal and the Indo Pacific region. Around 350 species of marine life, which are exclusive to this union territory, are preserved in the museum. One can also visit the Rajiv Gandhi Water Sports Complex situated nearby and indulge in watersports.
Timings: 9:00 – 16:45; Tuesday – Sunday. Also closed on second Saturdays.
Note: Photography is prohibited inside the museum.
9. Zoological Survey of India Museum: Nature lovers' delight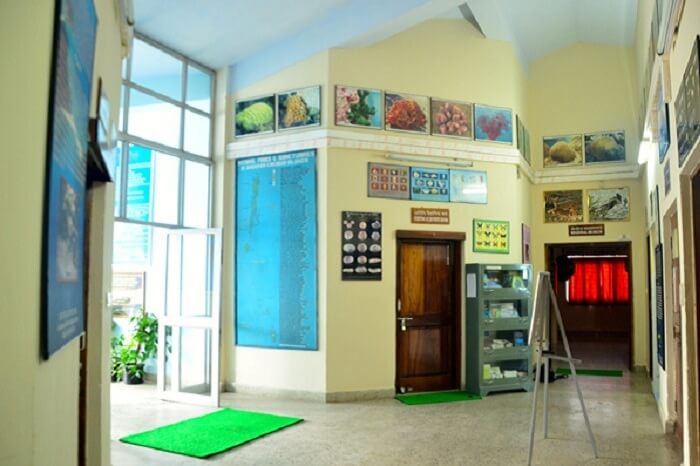 Among the many museums that make up the tourist places in Port Blair, the Zoological Survey of India Museum offers a variety for the nature lovers. Not only does this museum showcase marine specimens, but also displays mammals and birds.
Timings: 9:00 – 17:00; Tuesday – Sunday.
Note: Do check out the museum library which houses an exceptional collection of books on the flora and fauna found in the region.
---
Planning your holiday in Andaman but confused about what to do? These Andaman travel stories help you find your best trip ever!
Real travel stories. Real stays. Handy tips to help you make the right choice.
Category:
Andaman