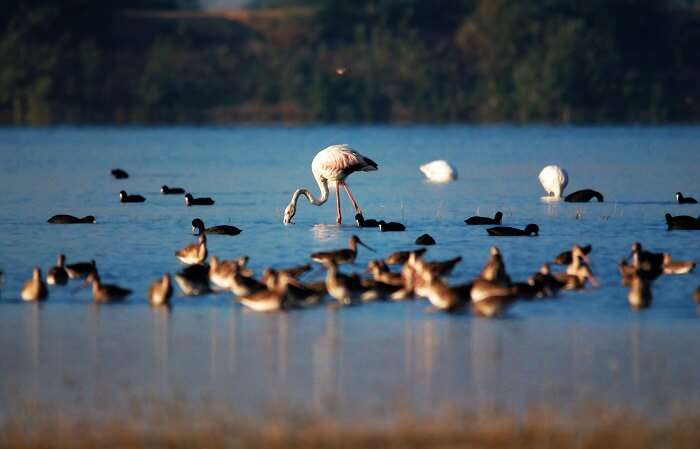 Rooted deep in its history, Rajkot is a city with narrow streets and chaotic markets. Amidst all the chaos, this city of Gujarat has an old world charm which is reflected by the places in and around its boundaries. Despite being a hub of industries, the travelers can find some great tourist places near Rajkot. Starting off from the ornamental gardens to the serene beaches, there is a long list of weekend getaways from Rajkot.
10 Amazing Picnic Spots Near Rajkot That Are A Must Visit
Take a short vacation after a stressful week by escaping to these 10 amazing picnic spots near Rajkot, and spend a relaxing weekend with your loved ones!
1. Jubilee Garden: The Ornamental Garden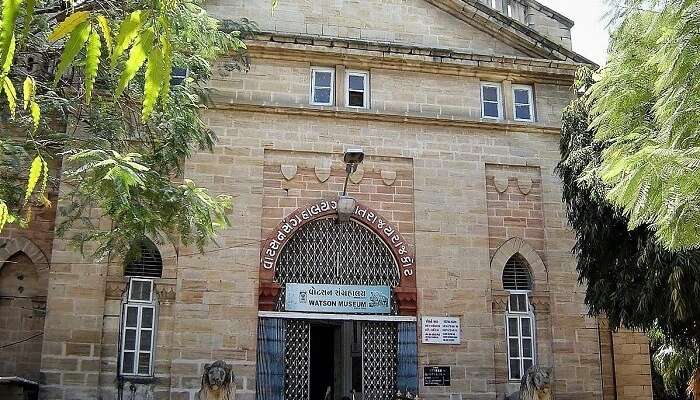 Suggested Read: 10 Historical Places In Gujarat That Uncover A Legendary Past
Just at the center of the Rajkot city lies this enormous garden adorned with trees lying on the pathway. This beautifully decorated garden is a perfect place among the one day picnic spots in Rajkot. With an amusement park inside the boundaries, the park also has varied shops and famous attractions to spend the day.
Major attractions in Jubilee Garden: Watson Museum, Connaught Hall, Alfred School
2. Lal Pari Lake: Welcoming The Arrival Of The Migratory Birds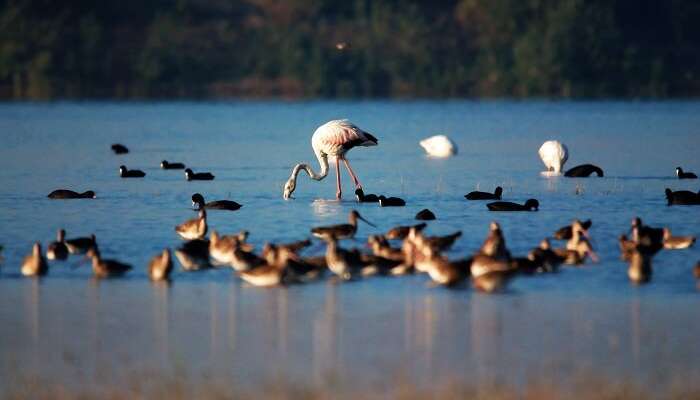 Located just 5 kms from the Rajkot city, the crystal blue waters of the lake welcome the migratory birds every year. To capture a view of the pristine lake and the colorful birds, this lake is a must-visit. The surreal beauty of the lake and its surroundings make it a great place to spend a day away from the chaotic citylife.
Major attractions in Lal Pari Lake: Migratory birds like spoonbill and black tailed godwit
Location: Kothariya Road
Distance from Rajkot: 5 kms
Travel Time: 15 minutes
3. Race Course: Ground For The Sporty People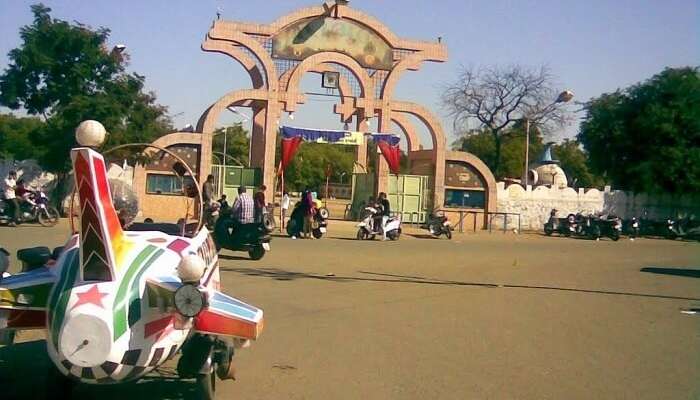 Suggested Read: 20 Gujarati Dishes That Will Always Have A Sweet Spot In Your Heart!
Spend a sporty weekend at Race Course ground which is located in the heart of the Rajkot city. It is an amazing location to have an exciting day playing under the sun as the ground offers many activities for the kids.
Major attractions at Race Course: Bal Bhavan, Children Traffic Park, rides at Fun World, a small zoo, and more
Location: Race Course, Sadar, Rajkot, Gujarat
Distance from Rajkot: 4 kms
Travel Time: 4 minutes
4. Junagadh: A Heritage City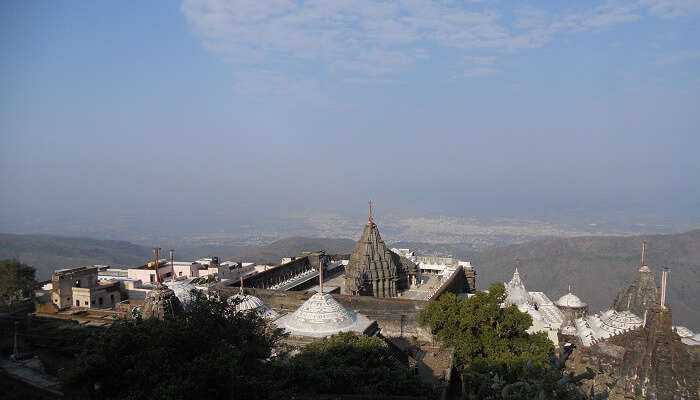 Literally translating into the "Old Fort", Junagadh is lined along the foothills of Girnar hills that holds a heritage of the past 2300 years ago. The city is known for its vast heritage which is showcased in the form of ancient temples and forts around its boundaries. For a family weekend getaway from Rajkot, the city has heritage museums and historic forts.
Major attractions in Junagadh: Upperkot Fort, Durbar Hall Museum, Damodar Kund, Mahabat Maqbara
Location: Gujarat
Distance from Rajkot: 103 kms
Travel time: 2 hours 5 minutes
5. Gir National Park: A Day With The Asiatic Lions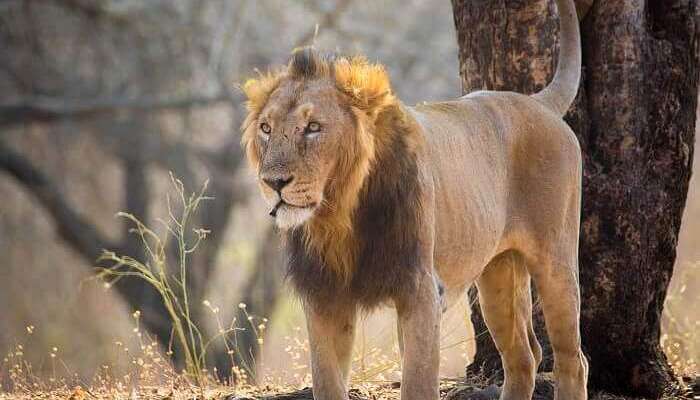 Suggested Read: Gir National Park: Your Complete Guide to the Royal Kingdom of Asiatic Lions
Take a closer glimpse of the endangered Asiatic Lions in their last abode at Gir National Park. Settled near the Talala Gir in Gujarat, this national park is a gem amongst the ecological reserves of the state. A day with these wild beasts will be a great way to spend the weekend.
Major experience in Gir National Park: Wildlife Safari
Location:Junagadh, Gujarat
Distance from Rajkot: 165 kms
Travel Time: 4 hours 13 minutes
6. Daman and Diu: A Beach Paradise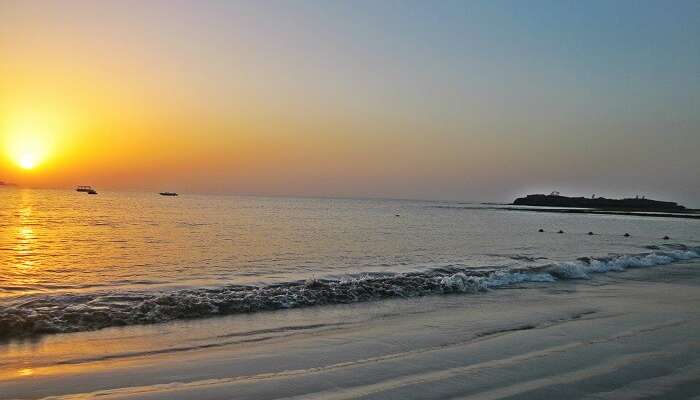 There is no need to plan for Goa, when Daman and Diu is just a few hours away from Rajkot. This scenic coastal destination has amazing attractions for its visitors. Starting from the churches to the amusement parks in the vicinity, the place has lot to offer for a great weekend getaway.
Major attractions in Daman and Diu: Devka beach, Jampore beach, St. Jerome Fort, Chakratirth beach, Portuguese Fort
Location: Western coast of Gujarat
Distance from Rajkot: 232 kms
Travel Time: 5 Hours 21 Minutes
7. Mandvi: Beauty In The Ruins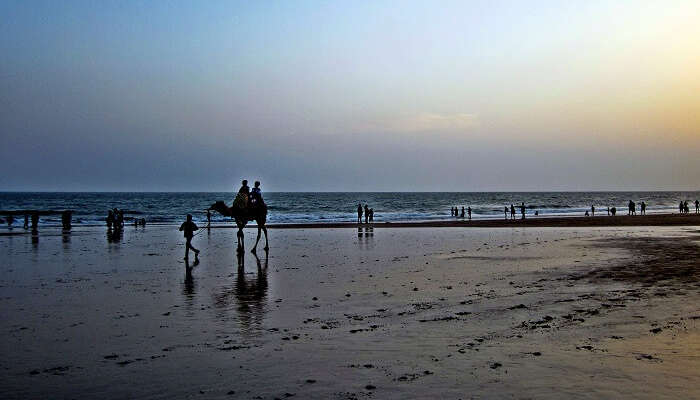 Suggested Read: 10 Famous Festivals In Gujarat Celebrated With Joyous Fervor
Once an important port for the Jadeja rajputs, this town has now turned into a tourist spot. With the scenic view of the beaches and the rusty boats at the coasts, this place is a perfect location to spend a day away from the city.
Major attractions in Mandvi: Vijay Vilas Palace, Jain Temples, Mandvi Beach
Location: Kutch District, Gujarat
Distance from Rajkot: 291 kms
Travel Time: 4 hours 52 minutes
8. Kutch: Amidst The White Desert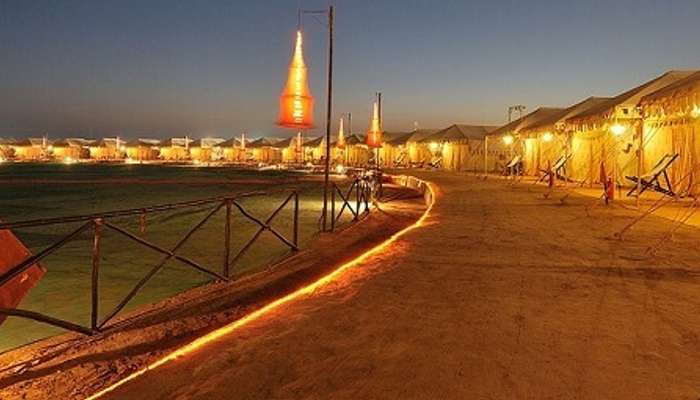 Kutch district in Gujarat comes out like a painted picture wherein the land is blanketed with white salt amidst the backdrop of Aravalli hills. Spread across a vast area of 7000 sq kms, this place is surely a great location to capture the sunset or the beauty of the white desert.
Please note: Permit is required to enter the desert and for visiting the nearby areas.
Major attraction in Kutch: Kutch Museum, Prag Mahal, Aina Mahal
Location:Bhuj, Gujarat
Distance from Rajkot:300 kms
Travel Time: 5 hours 50 minutes
9. Pavagadh: Bliss Amidst The Hills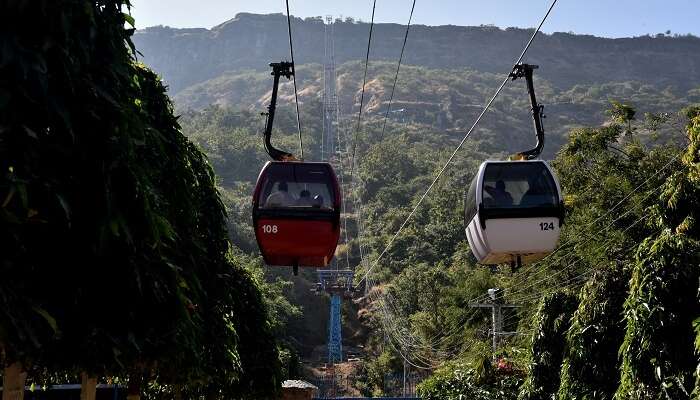 Suggested Read: 10 Hotels In Bhuj That Are Luxurious And Value For Money
Pavagadh is a hill station settled at an elevation of 822 meters in the Panchmahal district which is a home to the Bhil tribal community. The place is quite popular weekend destination for the Mahakali temple which attracts many visitors. This temple holds a great significance for both hindus and Muslims because of its ground floor has the Kali Mandir and the top floor has the Mazar. This elevated region also has different trails and an enchanting waterfall for its tourists.
Major attractions in Pavagadh: Mahakali temple, Pavagadh-Champaner Archaeological Park, Ropeway ride, Mahakali temple
Location: Panchmahal district, Gujarat
Distance from Rajkot: 333 kms
Travel Time: 5 hours 34 minutes
10. Tithal: Home Of The Parsis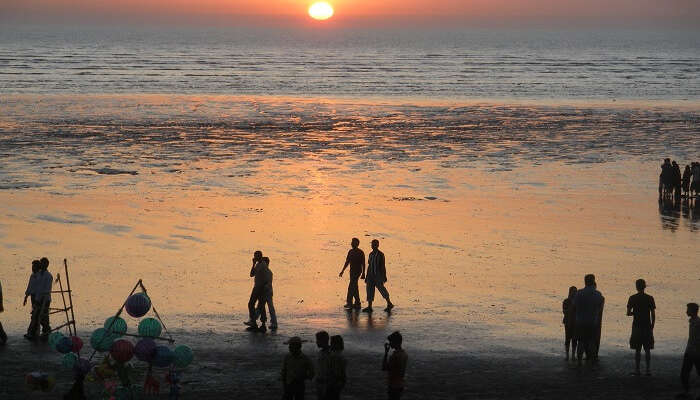 This extension of Valsad situated at the western coast of Gujarat is a home to the Parsian clan. The place is famous for the Tirthal beach which is a major attraction for the tourists because of its black sand. Recently the place has turned out to be an ideal place for saints for setting up their ashram. The serenity of the place and the peaceful silence will be your great escape in the weekend.
Major attractions in Tithal: Swaminarayan temple, Sai Baba Temple, Mirasol Lake Garden
Location: Valsad, Gujarat
Distance from Rajkot: 518 kms
Travel Time: 8 hours 47 minutes
Find a relaxing spot over the weekend at Rajkot, and also book one of the amazing Gujarat tour packages for a fun-filled experience in the heart of this paradise!
Frequently Asked Questions About Picnic Spots Near Rajkot
Q. Which is the best picnic spot to visit near Rajkot?
A. One of the best places to resort to for a picnic near Rajkot is Lal Pari Lake. One can have a perfect day sitting beside a lake and spending some quality time with family.
Q. Which is the best picnic spot for kids in Rajkot?
A. Gir National Park is one of the top picnic spots near Rajkot that you can explore with your kids. It not only serves as a picnic place to explore but also lets the kids to encounter with the flora and fauna.
Q. Name one-day picnic resorts near Rajkot?
A. If anyone is looking for a picnic resort in Rajkot then consider these options – The Royal Castle Resort, Regency Lagoon Resort, and Nirali Resort.
Q. Which are the top night places in Rajkot?
A. One can also head to some of the liveliest places in Rajkot at night like Apple Bite and Avadh Club.
Q. What is Rajkot famous for?
A. Rajkot is mainly famous for handmade things and traditional clothes which is why you must buy the handicrafts from there.
Q. Is Rajkot a smart city?
A. Under the Smart City Mission of Ministry of Urban Development (MoUD), Rajkot was declared as one of the 100 Smart Cities by the Indian Government in 2015.
Comments
comments