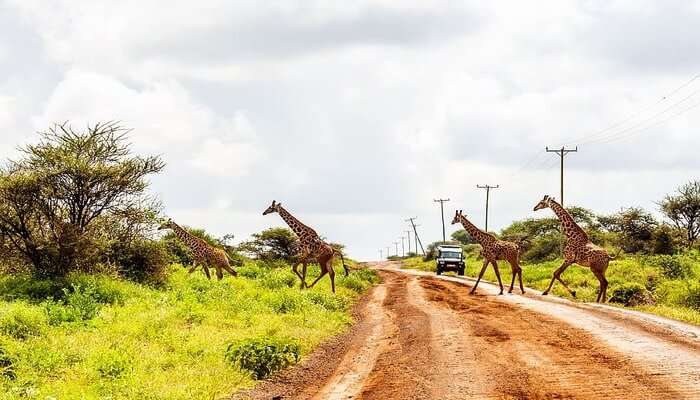 Cover Image Credit: Pxfuel
Visiting Africa is probably a part of every traveler's bucket list. Unlike all other continents in the world, Africa is not yet explored fully. From the best natural locations to areas with rich art and architecture, places to visit in Africa are plenty. Some of the ancient wonders of the world are in Africa and this is why visiting Africa will give you a totally different perspective towards life.
15 Best Places To Visit In Africa
Listed below are some of the most amazing places you can visit in Africa for a memorable travel experience in this continent.
Uganda
Zambia And Zimbabwe
Morocco
Kenya
Egypt
Botswana
Tanzania
Ethiopia
Zanzibar
Madagascar
South Africa
Tunisia
Nigeria
Algeria
Mauritius
1. Uganda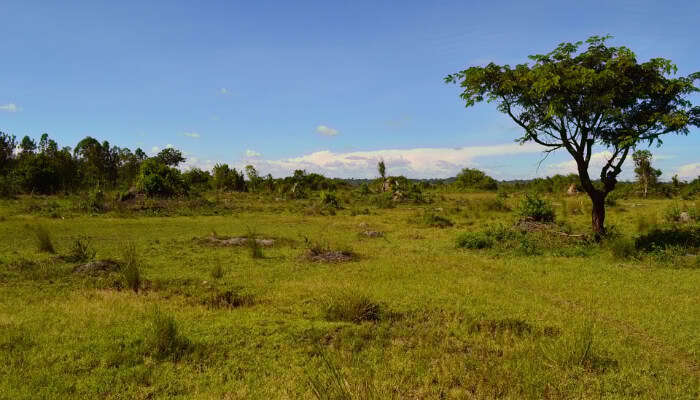 Although Uganda may not seem an interesting place to visit but trust us, it is one of the fascinating places you will ever visit. Uganda is one of three countries in the world where you can find Mountain Gorillas. If you are a wildlife lover, you might get a chance to witness the Mountain gorillas, as there are only 1000 mountain gorillas present in the world.
Since Uganda is located in the rainforest area, you can visit anytime you want, and you will get wet in almost all seasons. So, pack well before you plan your visit to Uganda.
Must Read: Places To Visit In South Africa In April 2022 For A Holiday Full Of Raw Nature And Wildlife
2. Zambia And Zimbabwe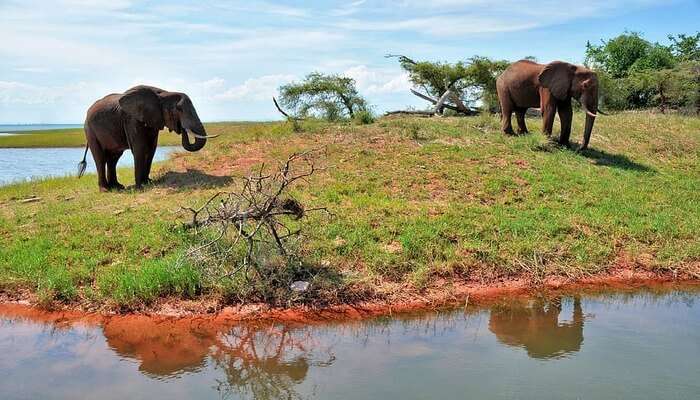 If you are fascinated by waterfalls, you must plan a trip to Zambia and Zimbabwe. Both these countries are famous for some amazing waterfalls. You must have heard about the famous Victoria Falls. This waterfall is also known as the smoke that thunders. Looking at the largest moving water body in the world can be the best thing you will ever witness in your life.
You will get the opportunity to click the best pictures. Thus, if you love flora, fauna, as well as natural water bodies, plan a trip to Zambia and Zimbabwe, and you will get them all. You can also enjoy some amazing adventure activities in both these places.
Best Time To Visit: May-August
Suggested Read: Hang Gliding In South Africa: Get Your Adrenaline Rushing With This Activity In 2022!
3. Morocco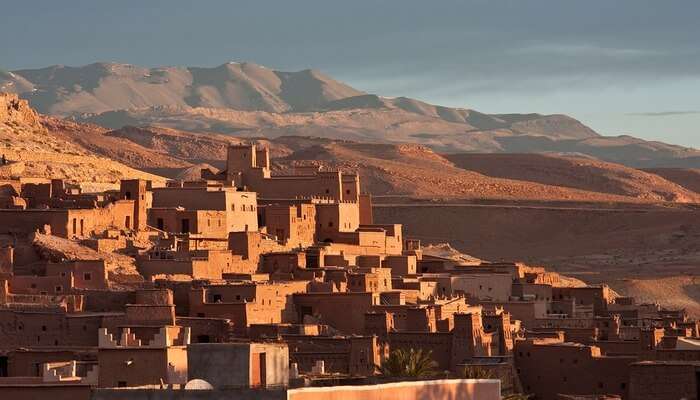 Most people get excited about visiting desert regions. The best part about the desert region is that you get the experience of looking at people of different cultures and traditions. Spending a few days in the Sahara desert in Morocco will give you a totally different perspective on life.
The Sahara is the largest desert on the earth, and your expedition to witness the largest desert on the earth will definitely be a life-changing experience. The expedition to the Sahara desert usually begins at Marrakech. The best time to visit Morocco is from October to April. Thus, you must visit Morocco from October to April as the temperature is bearable.
Best Time To Visit: March – May
Ideal Duration: 14 – 16 days
Suggested Read:Bungee Jumping In South Africa: 5 Best Spots For Adventure Seekers In 2022
4. Kenya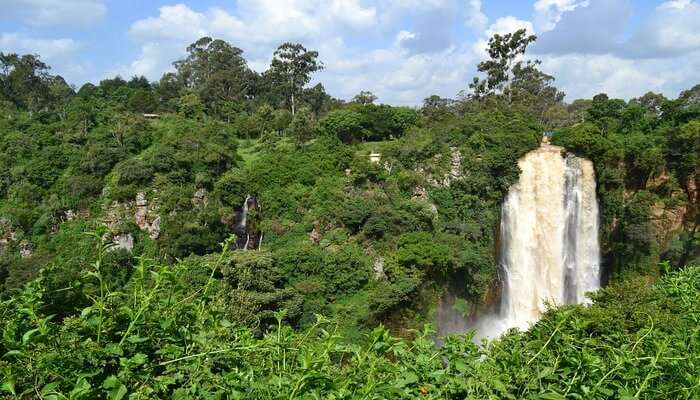 If you are one of the safari lovers, you must plan a trip to Kenya. Kenya is, in fact, one of the most important locations for Safari traveling in the world. The Masai Mara hosts one of the unique Safari travels.
Depending upon the time you are visiting Kenya, you can witness different types of predators. The services offered by different organizations for Safari are best, and you will get to live in the colonial-style lodge and funky style hotels for the best experience.
Best Time To Visit: Late-June to October
Ideal Duration: 7 – 10 days
Suggested Read: South Africa In January 2022: A Guide To Help You Kick-Start The Year On A Thrilling Note
5. Egypt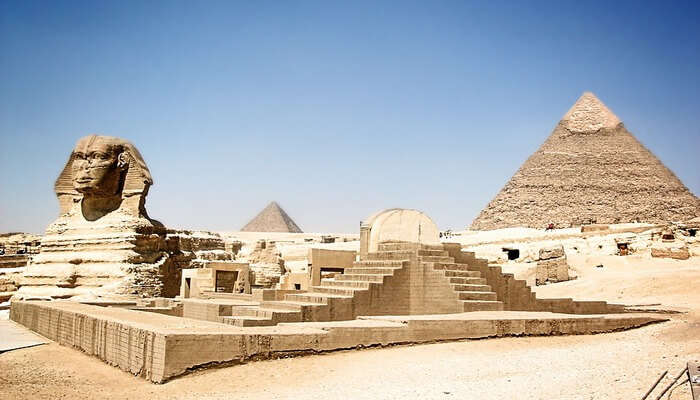 Egypt is one of the most important locations in Africa. There are different locations you can visit in Egypt. Some of the most important locations include the River Nile bank. The river passes through different locations before it falls into the mediterranean sea. Thus, if you are a waterbody lover, you must visit Egypt.
In addition to having a look at the river Nile, you can also visit the famous Pyramids in Egypt. You will get awestruck by looking at these architectural wonders. If you are a history lover, the Pyramids will certainly provide you some amazing knowledge and insights about the history as well as architectural styles of the pyramids.
Best Time To Visit: September-April
Ideal Duration:8 – 12 days
Suggested Read: 7 Homestays In South Africa Comfortable And Economical Stay In The Cradle Of Humankind
6. Botswana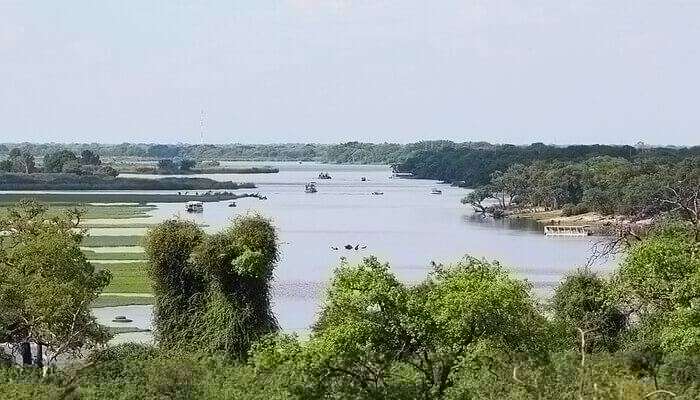 If you want to have a look at the world's largest inland delta, you must visit Botswana. The water of the Botswana inland is fed by water from the Uganda islands, and the water finally reaches the Kalahari desert. You can even have a look at the wildlife dramas around this place.
Some of the most amazing wildlife scenery to witness includes lion fighting, bird watching, and some of the other amazing animals. You will also not have many problems in staying at these places as numerous camps are set up for travelers all around the world.
Suggested Read: 16 South African Desserts That'll Let You Explore The Sweet Side Of The Country In 2022
7. Tanzania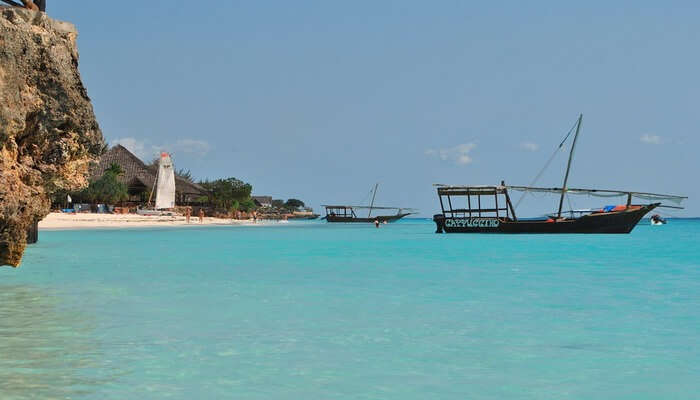 The best place that you must visit in Tanzania is the famous Ngorongoro Crater. This is a UNESCO World Heritage Site, and it is famous for the largest unflooded and unbroken caldera in the world. You will be amazed after looking at the beautiful crater. The crater is 16km long and 600m in depth. You can find some of the most amazing species of birds and animals near this place.
Best Time To Visit: July-October, December-March
Suggested Read: Skydiving In South Africa And All Other Details You Need To Know About It
8. Ethiopia

Although Ethiopia as a country is not too developed, you can find some of the most amazing tribes in the world. It is a place where you can find some of the most beautiful African heritage. Thus, everyone who wants to know about the true African culture should try to visit Ethiopia at least once in your lifetime.
Suggested Read: An Essential Guide On South Africa Visa For Indian Travelers In 2022
9. Zanzibar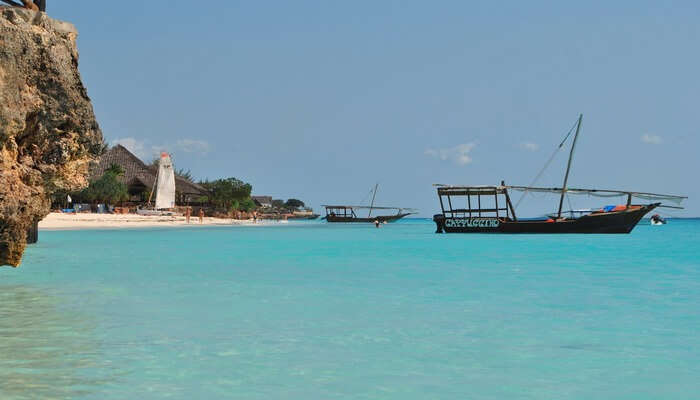 Once this country was a center of the slave market. This place has a fascinating history, and it is one of the most beautiful places in Africa. The place is also famous for selling ivory and spices. Thus, you can shop for some of the best quality spices from Zanzibar.
Best Time To Visit: 
Ideal Duration: 
Suggested Read: Valley Of A Thousand Hills: A Guide To Plan Your Visit To South Africa's Hidden Paradise
10. Madagascar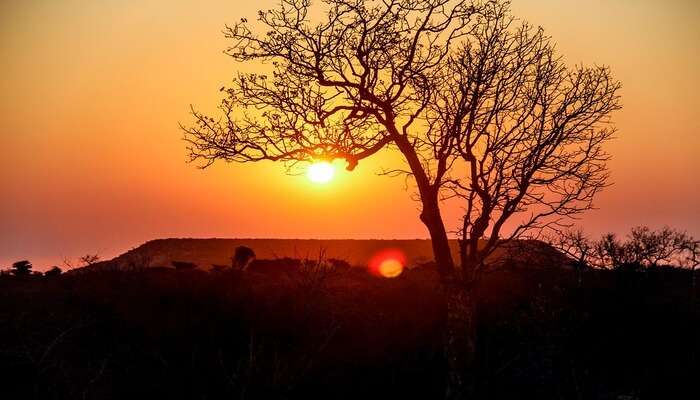 Madagascar is one of the most stunning locations all over the world. The Ile Sainte Marie Island is the only location in the world where you can find a pirate's graveyard. The Island of Madagascar hosts a wide range of flora and fauna. Thus, Madagascar is a perfect location for travelers who are looking to explore wide varieties of flora and fauna.
Suggested Read: 11 Popular Museums In Pretoria For A Peep Into The South African History
11. South Africa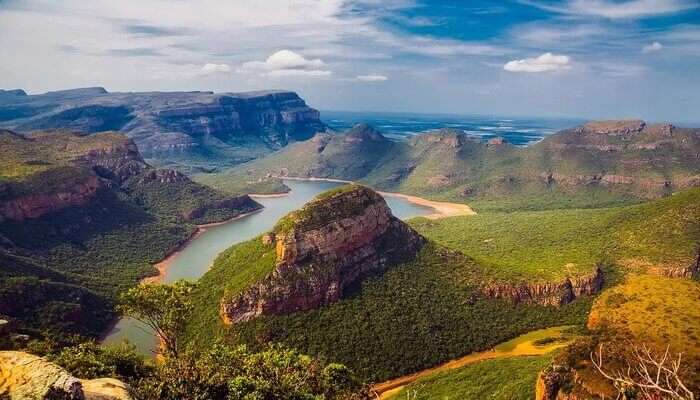 If you are on a trip to the African continent, you can't miss an opportunity to visit South Africa. South Africa is a perfect location for all kinds of travelers. South Africa has a combination of European as well as African flavors. Thus, it is one of the most developed and beautiful countries in Africa. So, if you want a lavish and luxurious holiday experience, you must visit South Africa.
Suggested Read: Best Waterparks In South Africa – Get A Little Splashy & Live The Childhood Dream!
12. Tunisia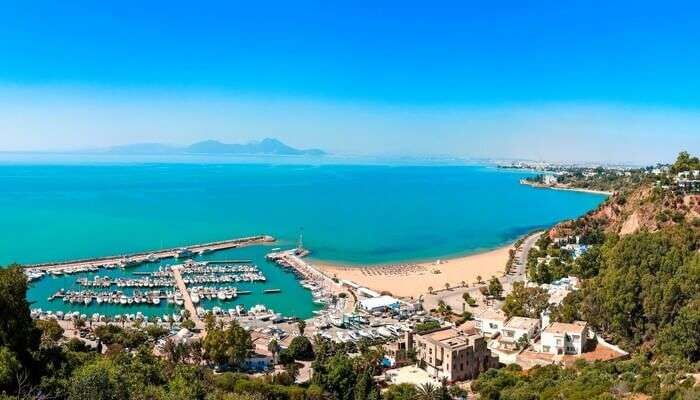 Tunisia is another beautiful country in Africa that you can't miss traveling. You will be amazed by the culture, traditions, and ethnicity in Tunisia. The best part about Tunisia is that it has perfect weather in Africa. Thus, millions of tourists visit this country every year to have a perfect holiday experience.
Best Time To Visit: 
Ideal Duration: 
Suggested Read: 5 Enchanting Castles In South Africa You Will Not Want To Leave From Ever
13. Nigeria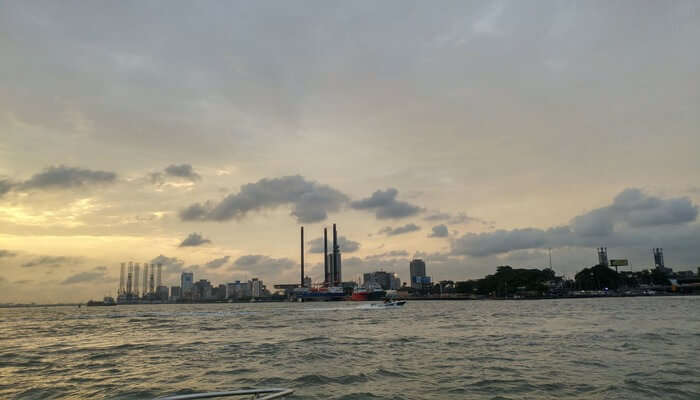 If you are an animal lover, you must visit Nigeria. Nigeria has some of the world's best animal reserves and national parks. You can witness some of the most endangered species in the world in Nigeria.
Suggested Read: 6 Exciting Things To Do Near Nelson Mandela Square In South Africa
14. Algeria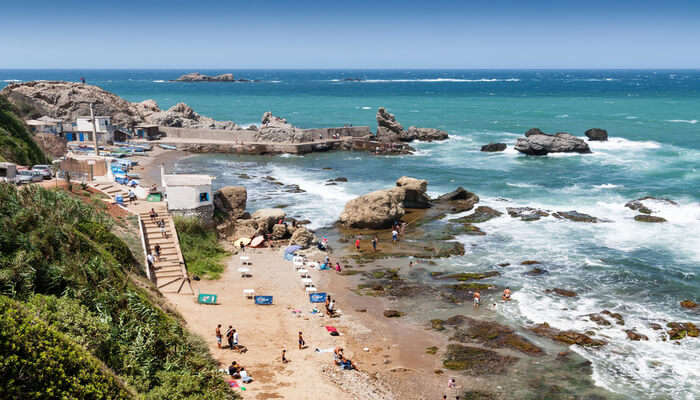 Algeria ranks number four when it comes to the international arrival of tourists in Africa. The country is famous for the Sahara desert as well as some of the most ancient and prehistoric cultures and locations. Tourists also enjoy the Mediterranean climate of Tanzania. Thus, if you are not comfortable to visit the warm and humid locations in Africa, you must plan a trip to Algeria.
Suggested Read: A Pocket Tour Guide To Augrabies Falls National park In South Africa
15. Mauritius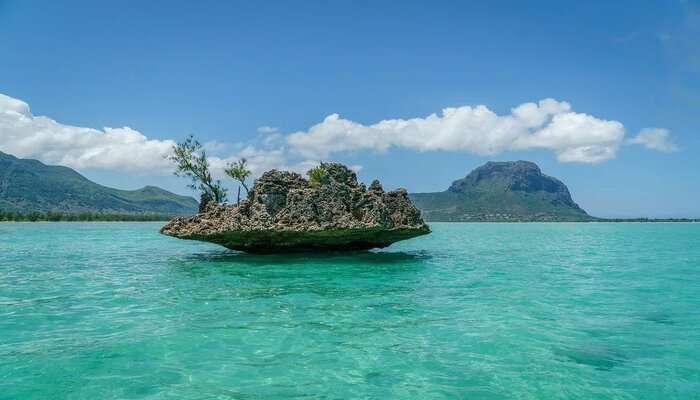 Mauritius is a multicultural country, with tourists arriving from all over the world to have a look at the beauty of Mauritius. People of all cultures and ethnicity make it one of the most beautiful and culturally rich countries in the world. If you want to have a look at the multicultural aspect of the world, you must visit Mauritius.
Best Time To Visit: May to December (winter)
Ideal Duration:3 days
Further Read: An All In One Guide To Castle Of Good Hope In South Africa
Africa's culture, tradition, geography, and landscape keeps changing from country to country. If you are an avid traveler and love to visit places that are culturally and naturally beautiful, you will definitely fall in love with Africa. If you get an opportunity to travel to Africa for a few months, you must consider most of the places listed above. Each of the above-mentioned places to visit in Africa are famous all around the world.
Disclaimer: TravelTriangle claims no credit for images featured on our blog site unless otherwise noted. All visual content is copyrighted to its respectful owners. We try to link back to original sources whenever possible. If you own rights to any of the images, and do not wish them to appear on TravelTriangle, please contact us and they will be promptly removed. We believe in providing proper attribution to the original author, artist or photographer.
Frequently Asked Questions about Places to Visit in Africa
What are some places to visit in South Africa in 10 days?
If you are on a long trip to South Africa, don't miss out on visiting Cape Town, touring the Kruger National Park, and learning about the history of the Drakensberg Region along with visiting South Africa's Cape Winelands.
What are the best places in Africa to visit during summer?
Some of the best countries in Africa we recommend for summer travel are Botswana, Zambia, Tanzania, and Kenya.
Is Africa safe to travel to?
No place is too safe or too dangerous to travel. Thus, no matter where you are travelling, you need to plan well, take care of yourself, and be ready with your documents. For travellers, the whole world is safe. Thus, if you follow the basic rules of travelling, Africa is pretty safe to travel.
What is the best time to visit Africa?
Africa is a continent that consists of a number of countries. Thus, your travel plan depends on the place and country you want to visit in Africa. But for maximum comfort, it is advisable to visit Africa in the months of October to April.
Can Children go on a safari in Africa?
The minimum age of kids to go for a safari can vary as per different locations and countries. But on average, children who are older than 12 years can go for a safari.