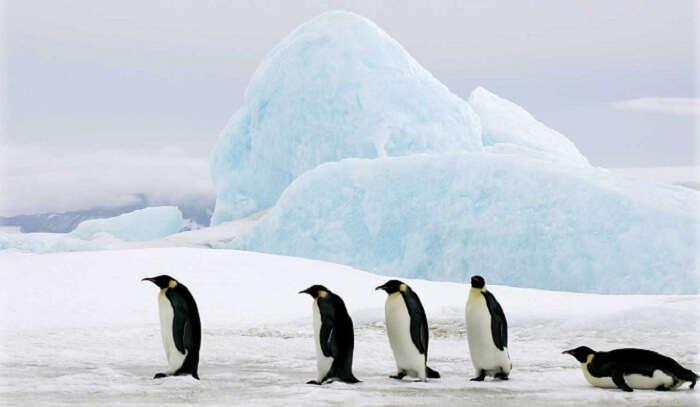 They call Christchurch as South Island's Garden City for a reason, and you'll know it only after you've visited the place. Encompassing the best of New Zealand, Christchurch offers plenty of nature and certainly top experiences that anyone would look for. Look around, the city incorporates a myriad of offerings that would compel you to get lost in the best of nature, biodiversity, medieval architecture, and a wide range of exciting activities.
Consider these top places to visit in Christchurch and you can be assured that they won't leave you disappointed. The heritage architecture, exciting water activities on the Avon River, and plenty of other tourist attractions on the coastal South Island would leave you drooling. Consider the green stretch of Hagley Park, Christchurch Botanic Gardens, and historic center's stone-built buildings to make your trip to Christchurch worthwhile.
Make sure that you visit these top places to visit in Christchurch that truly are spectacular in every way!
1. Hagley Park & The Botanic Gardens – Lovely times in the heart of Christchurch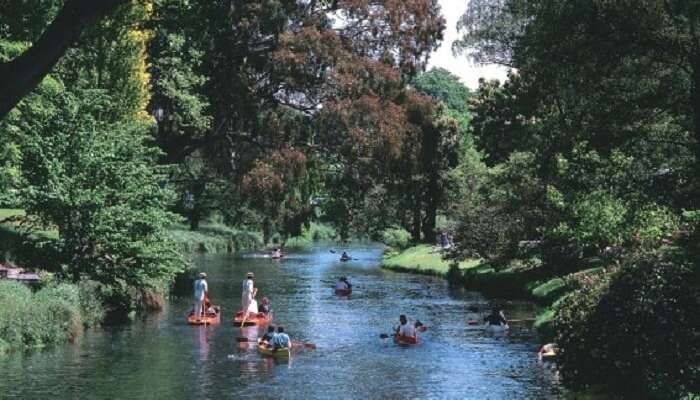 Image Source
Hagley Park is set amidst the center of Christchurch and overlooks the massive City Centre and makes the thriving place for Botanic Gardens. Skirted by the trio of Christ's College, Canterbury Museum, and the Arts Centre, the Botanic garden presents a perfect blend of nature and Neo-gothic architecture. The recently restored iconic Peacock Fountain, tropical plants and spellbinding architecture of Cuningham Glasshouse, and drool-worthy bridge arch certainly makes the eye-catching attraction in the garden area.
It forms the Antigua Boat Shed that people hire paddleboats and kayaks to enjoy the garden at its best. Hagley Park in spring is a riot of colors. With cherry blossom and lovely daffodils all around there is no other picture perfect setting better than Botanic Garden in Christchurch.
---
New Zealand Honeymoon Packages On TravelTriangle
Get the best of luxury and beauty on your honeymoon. Witness the magnificent New Zealand landscapes with your beloved or engage in thrilling adventure sports – rafting, bungee jumping, jet boating, and sky diving. Book memorable honeymoon packages offered by TravelTriangle.
---
2. New Brighton Pier – A walk above the waters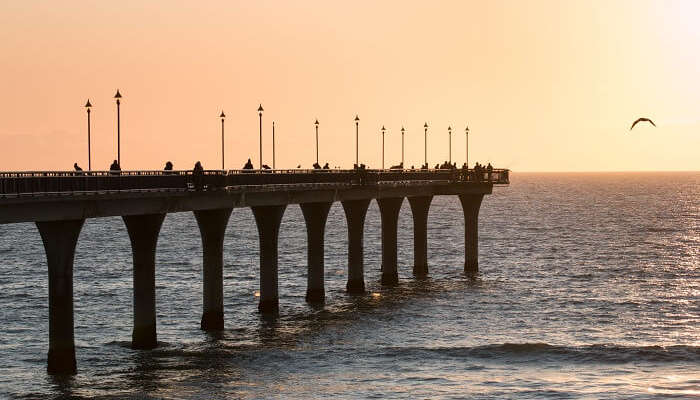 The recently opened Brighton Pier deserves every bit of the limelight as one of the top places to visit Christchurch. The stunning viewpoint that stands on 17 support pillars is definitely a lovely place to spend quiet evenings along with family or beloved one. The pier was wrecked by the massive cyclone and is now refurbished and is in perfect condition for public use.
3. Alpine Ice Sports & Entertainment Centre – Engrossing session with lots of fun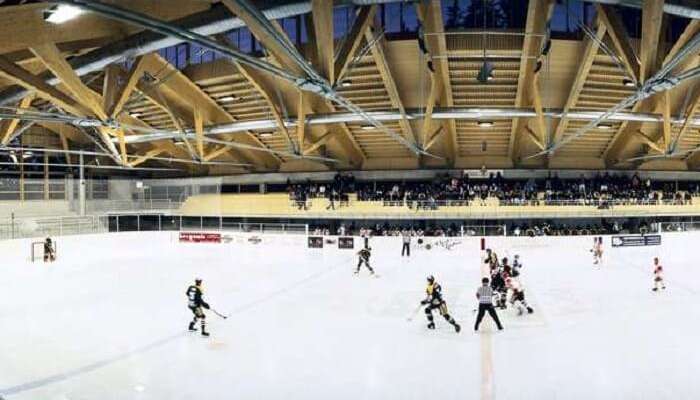 Image Source
Alpine Ice Sports Centre organizes a range of events and sports competitions, therefore, don't just mistake it as the ice rink only! There are plenty of charity events, ice hockey matches and other forms of ice dance that make for the perfect attraction here. Check the dates and event calendar online before you are headed there. This place might have some pleasant surprise for you.
Must Read: 10 Exotic Destinations For A Fairy-Tale Honeymoon In New Zealand
4. International Antarctic Centre – Into the world of penguins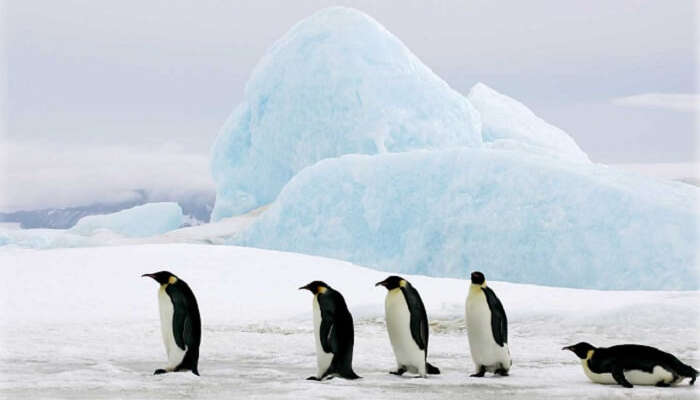 Image Source
Welcome to the exciting Antarctic world in New Zealand. Yes, elated travelers have already labeled Antarctic World as one of the top places to visit in Christchurch and it rightly lives up to its reputation. The best of Antarctic wildlife can be spotted here and you can not find a better replica of the thriving life at South Pole anywhere else in the world.
Located right next to the Christchurch International Airport the International Antarctic Centre is the ultimate destination in Christchurch to savor every bit of fun and authentic experience of the Antarctic without leaving the city premises.
Timings: 9 am to 5:30 pm
Find more detail visit their website
5. Orana Wildlife Park – Into the wilderness along with the wilds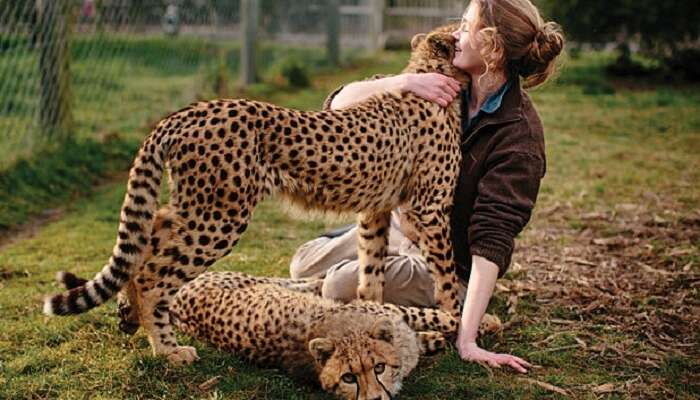 Image Source
Orana Wildlife Park is the best place to get up close and personal with the remarkable wildlife of New Zealand. The park is home to New Zealand's only gorillas and Orang-utans and other exotic wildlife of New Zealand and Australia. When you are around, you can brace yourself for a wholesome wildlife adventure experience all in the 80 hectare premise located just 15-minute drive away from the airport.
Be it spotting a giraffe, rhino, kiwi or moving through the Lion Reserve, this place offers every bit of thrill and awesomeness you'd ever need on a holiday. Visit this place with family, there's nothing like it!
Find more detail visit their website
6. Willowbank Wildlife Reserve – Perfect times with the wildlife of North Island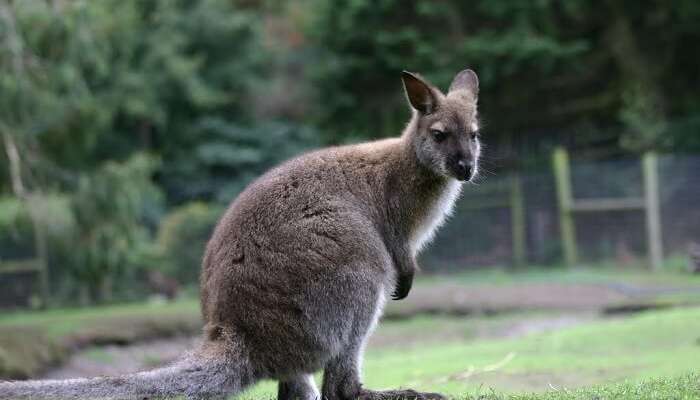 Image Source
Willowbank Wildlife Reserve ushers an unparalleled experience of incredible New Zealand and this one promises to be an exciting activity for a family. Wild geese, wild boars, wallabies, monkeys, horses, and calves – you can spot plenty of wild animals here thriving in their habitat and making for a popular attraction in the heart of the city. This place is all about thick forest cover and a prolific display of wildlife!
Suggested Read: New Zealand In Winter: Know How To End The Year On A Perfect Note With This Guide!
7. Quail Island – More of quietude & tranquility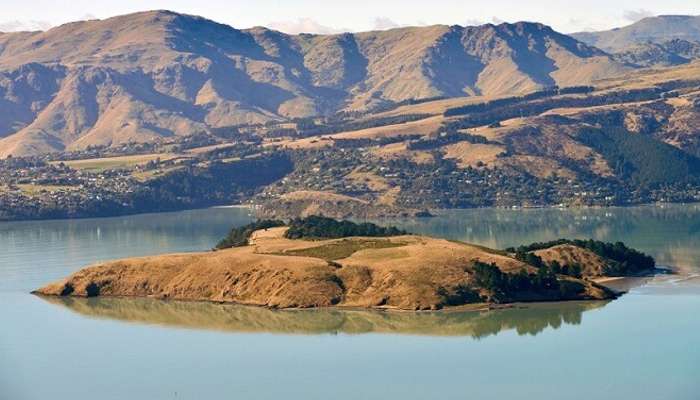 Image Source
Quail Island is a hiker's paradise and the perfect place to plan a leisure stroll. If you are looking for an absorbing place in the wild and untamed Christchurch, nothing betters the quietude of Quail Island. Available only by a ferry ride, the island makes the highlight of any New Zealand trip. Exotic birds, skinks, and mushrooms make for the prime attraction of the island. Camping here is one of the most popular things to do on the Quail Island.
Stunning location studded with humbling views and Lyttleton – the port town off the northern harbor, present plenty of attractions to travelers. P.S. Fisherman's Wharf makes a good dinner option here! If you want a quiet break from the chaotic city life of Christchurch then Quail Island is the hidden paradise where you must plan to be.
8. Awaroa/Godley Head – How 'bout a lazy stroll in the stray land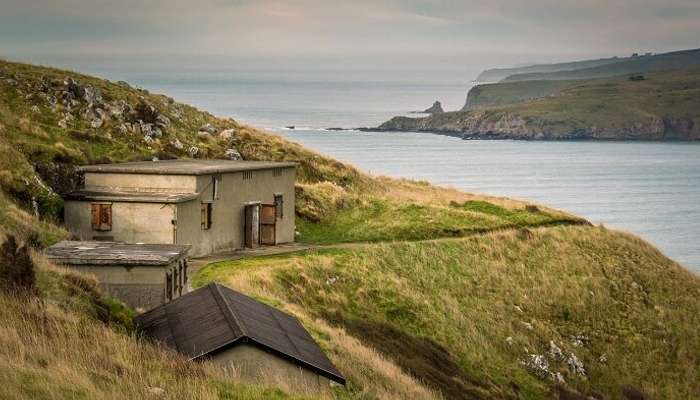 Image Source
Awaroa/Godley Head is a historic region and certainly the finest place to explore in Christchurch. The Godley Head is a vast open area where one can find WWII coastal defense battery that sits atop 120 meter-high cliffs. The head, built in 1939, is one of the top 10 heritage sites located in New Zealand coastal region. While meandering through the open spaces one can find the Tunnel Track, gun emplacements, and plenty of open spaces around.
Popular attractions: Network of rustic trails to explore, gun emplacement, and the sheer charm of the most exciting coastal defense site
9. The Cardboard Cathedral – Modern cathedral, one of its kind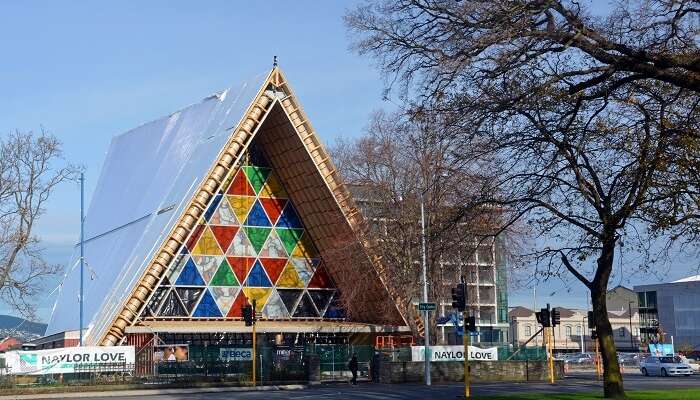 Plenty of stained glass adorning the front and contemporary structure style make the Cardboard Cathedral one of the most popular places to visit in Christchurch. The prime ingredients – cardboard, glass & other materials give it the shape of an uncanny cathedral which is certainly worth a visit.
Over the years, the cathedral has been used for concerts, and other popular events, and, weddings as well as funerals. The wonderful light reflections thrown by triangular glass windows is a noticeable feature of the cathedral.
Suggested Read: 10 Fun Things To Do In New Zealand
10. Sumner Beach – For a soothing vacation by the sea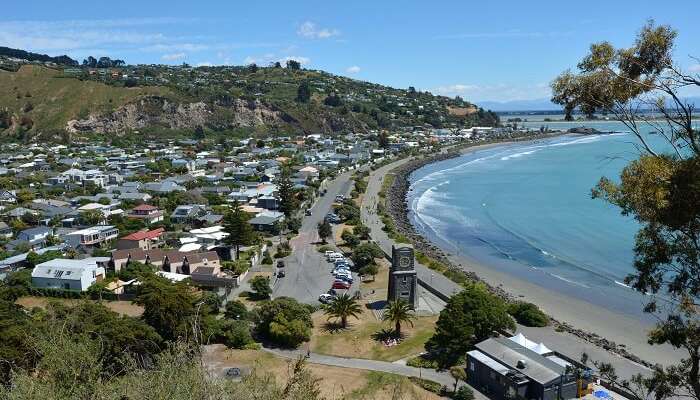 One of the highly rated tourist attractions in New Zealand, Sumner Beach is such a soothing escape towards the coastal region of Christchurch. The surf beach with the seaside village and low tides make for a wonderful vacation retreat. There is also a clock tower nearby and a lovely looking boulevard which you'd never get tired of walking. Sumner Beach is an exciting summer promenade has plenty of eateries and recreation options.
If the world's adventure capital is on your mind then keep this list handy, and you'll get to savor the best of pristine North Island – a beauty beyond words…
Further Read: New Zealand In Pictures: Capturing The Breathtaking Beauty Of Kiwiland
Frequently Asked Questions About Places To Visit In Christchurch
Q. Is Christchurch worth visiting?
A. Yes, absolutely. Christchurch is a beautiful city and also the largest on South Island in New Zealand. You will find the ENglish Heritage and the vast green expanses in the city quite charming. The best thing about this place is that you can take a number of fascinating day trips from Christchurch and explore New Zealand at its best.
Q. What is there to do around Christchurch?
A. Here are the following things you can do in Christchurch during your visit:
1. Visit the Botanic Gardens
2. Take a stride along the Avon River
3. Take the beautifulTranzAlpine rail journey
4. Hit the Sumner Beach
5. Take a tram across the best landmarks
Q. What is there to do in Christchurch in the winter?
A. Christchurch in winter is an amazing time to take a vacation to this place. You get to see different landscapes in Christchurch and also attend winter festivals. Keep track of thee things:
1. Visit the Tekapo Springs
2. Check out the International Antarctic Centre
3. Take a thermal spa in Hanmer Springs
Attend the Christchurch Arts Festivals
Q. What can you do in Christchurch for free?
A. There are a few things to do in Christchurch for free if you are backpacking your way around New Zealand.
1. Go to the Sumner Beach
2. Hit the Hagley Park
3. Check out the graffiti on Brockworth Street
4. Enjoy a free gig at The Dark Room
Q. What is there to do in downtown Christchurch?
A. Downton Christchurch is a lively and cheerful place.Hence, you will find plenty of things to do in downtown Christchurch. If you really want to connect with locals and want to see how they live, then you should definitely head to downtown. It has the best places to eat and chill. It is always brimming with activities and events. You could also go shopping and buy artisanal products.
Q. What is special about Christchurch?
A. Christchurch is one of the places in New Zealand where you will find a blend of heritage and culture with innovation and urban regeneration. It is also known for possessing a few of the beautiful attractions and nature spots in New Zealand.
Q. What is there to do in Christchurch at night?
A. There are plenty of things to do in Christchurch at night apart from just partying and getting drunk.
1. Watch meaningful cinema at luxurious venues
2. Experience theatre scenes in Christchurch
3. Go bowling
4. Take a late-night tour at the art gallery
5. Watch Maori cultural performances at Ko Tane
Q. What can you do on a rainy day in Christchurch?
A. Don't let downpour rain on your parade during your time in Christchurch. There are plenty of museums and art galleries in Christchurch that you could check out on a rainy day.
---
Looking To Book An International Honeymoon?
Book memorable honeymoon on TravelTriangle with 650+ verified travel agents for 65+ domestic and international destinations.
---
Comments
comments