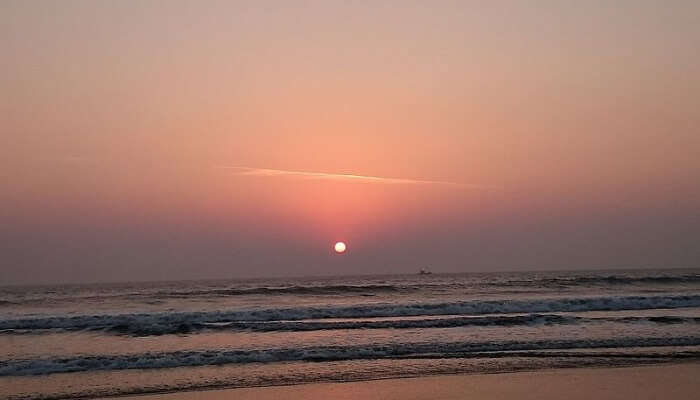 If you are dreaming of a luxury getaway with your near and dear ones then Diveagar is the one-stop destination for you. The dramatic scenery of the place draws parallels with the exquisite glamour and results in a very beautiful canvass. The numerous places to visit in Diveagar makes this city worthy of a visit. Imagine taking strolls alongside the pristine Arabian Sea with absolute penance, leaving all your worries behind you. The thought itself is so provoking that it may conjure the wanderlust inside you right away. Thanks to the beach being relatively unknown, Diveagar retains much of its beauty and sophistication. The veiled truth that lies beyond the cool blue waters and sandy shores is best when explored.
11 Best Places In Diveagar
Diveagar Beach has such calmness in its atmosphere, it is nearly impossible not to unwind in such impeccable serenity. However, it is not the only place worth of your attention. We bring you a tailored list Diveagar tourist places that will help you set foot in the right places in the town. Add these places to your itinerary.
Diveagar Beach – Most Popular Spot
Shrivardhan Beach – Enjoy Sightseeing
Harihareshwar Beach – Beautiful Sunset
Bankot Fort – Offbeat Location
Rupnarayan Mandir – Dedicated to Lord Vishnu
Kondivali Beach – Fun Beach Activities
Laxminarayan Temple – Exceptional Grandeur
Velas Beach – Turtle Nesting
Lord Survaganesha Temple – 300-year-old Temple
Phansad Wildlife Sanctuary – Paradise For Wildlife Lovers
Shetrafal Mandir – From The Era Of Pandavas 
1. Diveagar Beach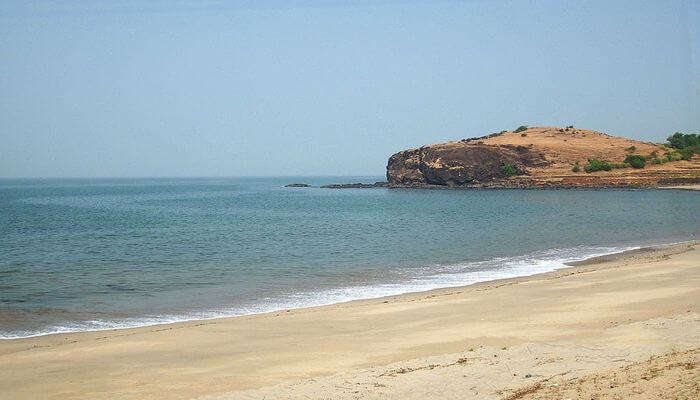 Image Source
Diveagar beach also known as Dive Agar is situated in Raigad district of Maharashtra. One of the top Diveagar tourist places, the pristine beach is approximately 170 km from Mumbai. The attribute to the beach is that it is very sparsely populated which in turn makes it very clean and tidy. The beach is also abuzz with water sports and activities like parasailing and surfing. Konkani food dominates the area and is a lip-smacking treat for all food lovers, making it one of the best places to visit in diveagar.
Things to do on Diveagar Beach: Parasailing, Surfing , Banana rides etc.
Location: Diveagar Beach, Maharashtra
Must Read: 20 Best Resorts In Lonavala: Embark On A Getaway From Mumbai And Pune In 2020!
---
Looking To Book A Holiday Package?
---
2. Shrivardhan Beach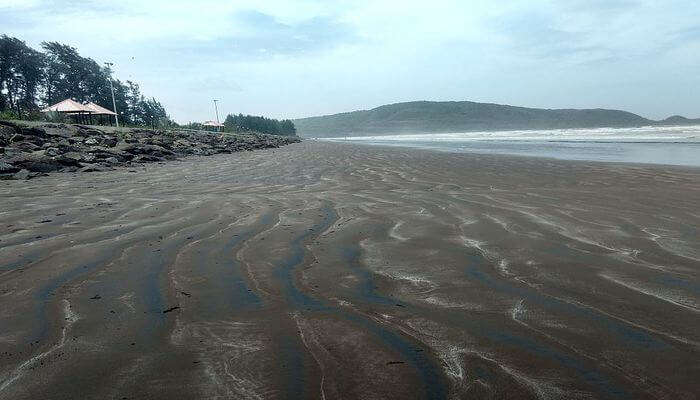 Image Source
This hidden gem is located at a distance of 20 km away from the Diveagar beach. The beach is a promising choice for people who love sightseeing. Fine black sand fills up the shores while two hillocks seclude it from the outside world. The beach has an array of water sports activities to indulge in and the unpolluted atmosphere adds to its existing charm. It concludes as the perfect getaway spot to enjoy a quiet evening dinner with loved ones.
Things to do in Shrivardhan: Water sports and visit Peshwa Temple
Location: Shrivardhan, India
Suggested Read: 20 Best Villas In Lonavala To Spend A Luxe Vacation In The Hills
3. Harihareshwar Beach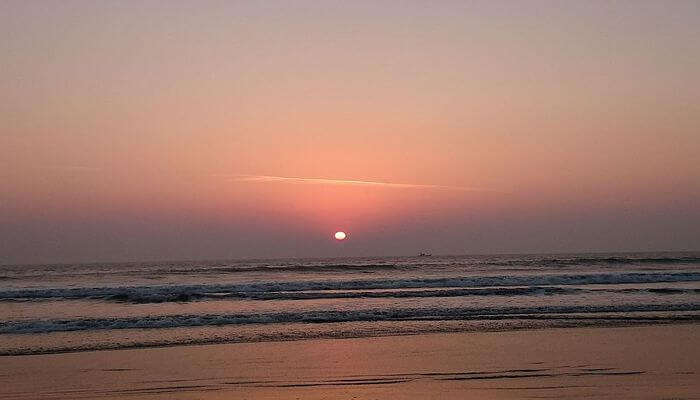 Image Source
Unlike the above-mentioned beaches that are famed for their tranquility, Harihareshwar stands apart in its distinctive features. The beach is located close to the Shrivardhan beach and is flanked by the Arabian Sea. Rocky shores plunge into the sea line making this a unique beach for visitors. One of the best places to visit in diveagar, travel itinerary is incomplete without it.
Things to do in Harihareshwar: Visit Harihareshwar temple complex
Location: Raigad district, Maharashtra
Timings: Open 24 hours
Suggested Read: 11 Finest Places To Visit In Lonavala In Rainy Season In 2020
4. Bankot Fort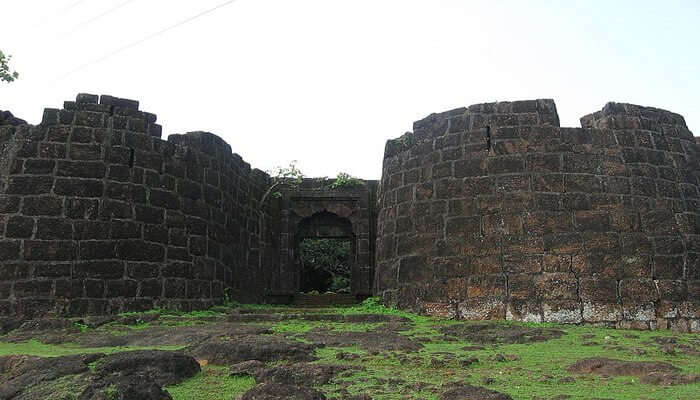 Image Source
This cinematic beauty is for people looking for an off-beat location. The small fort offers a magnificent view of the surroundings coupled with the forest and the sea. The fort is situated in Bhagamandala close to Diveagar approximately 4 km away. The place for sure will stir the curiosity of the history buff inside you. It is one of the most attractive places to visit in Ratnagiri.
Things to do at Bankot Fort: Enjoy the view of the beach
Location: Ratnagiri, Maharashtra 415208
Timings: Open 24 hours
Suggested Read: 6 Best Places For Water Sports In Maharashtra You Must Experience In 2020!
---
Planning your holiday but confused about where to go? These travel stories help you find your best trip ever!
---
5. Rupnarayan Mandir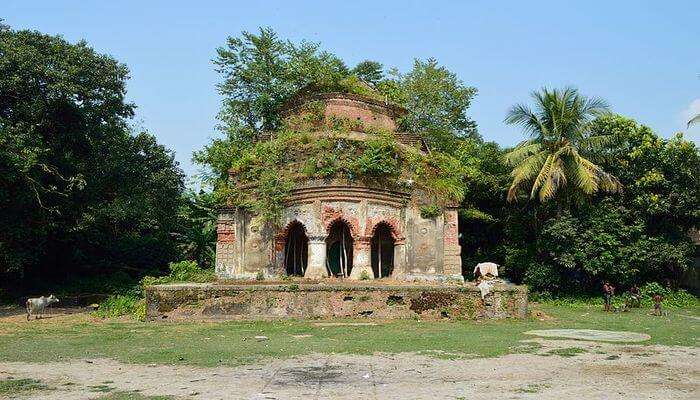 Image Source
The temple is located very close to the Diveagar beach and is dedicated to the Hindu deity Lord Vishnu. The temple has stood the test of time and still gives off a vibrant aura about itself. The idol in the temple is carved from black sangam ravari rock and is in the form of Dashavatar(10 forms of Lord Vishnu). The temple's architecture shows the reflection of Shilahara and is a great place to visit to admire the craftsmanship.
Things to do in Rupnarayan Mandir: Walk around the temple complex
Location: Diveagar 402404, India
Suggested Read: 18 Absolutely Breathtaking Places To Visit In Monsoon In Maharashtra In 2020
6. Kondivali Beach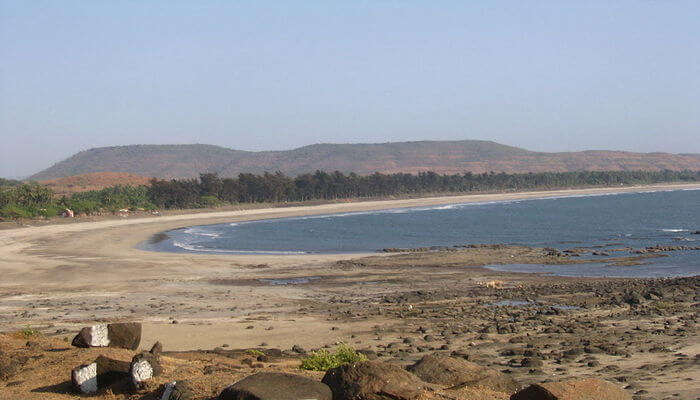 Image Source
A big wake up call for the adventurous soul in all of us! Kondivalli beach, situated close to Shrivardhan beach is a top spot for every water sports enthusiast. One of the most popular Diveagar destinations, the beach has numerous activities lined up in queue like paragliding and surfing which is a must-try. The sports are safe to take up because of the guides and trainers available who assist all the people. Also for pumping up the adrenaline to the next level, there are Shrivardhan cliffs that are ideal for trekking.
Things to do in Kondivali Beach: Enjoy water sports; go for trekking to Shrivardhan cliffs
Location: 5 Km From Town, Shrivardhan, India
Suggested Read: The Staircase Waterfall In Maharashtra: A Hidden Gem That We Bet You'd Love To Explore!
7. Laxminarayan Temple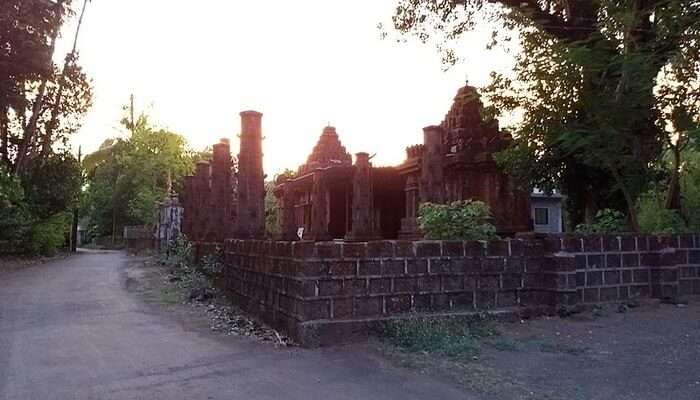 Image Source
Temples have been a very integral part of any place since ancient times. The architecture, craftsmanship, and opulence they exhibit make them a unique place to stop by. Laxminarayan Temple situated close to Harihareshwar and Diveagar is one such place with exceptional grandeur. It is also considered as one of the major places to visit in Diveagar due to its unusual architecture. The temple draws similarities from Hoysala style of architecture and is dedicated to Peshwa, the Prime Minister of Marathas. It is truly one of the divine places to visit in diveagar.
Things to do in Laxminarayan Temple: Walk around the temple complex
Location: Diveagar, Maharashtra
Suggested Read: Top 10 Restaurants In Maharashtra For Tasting The Best Foods Of This Indian State
8. Velas Beach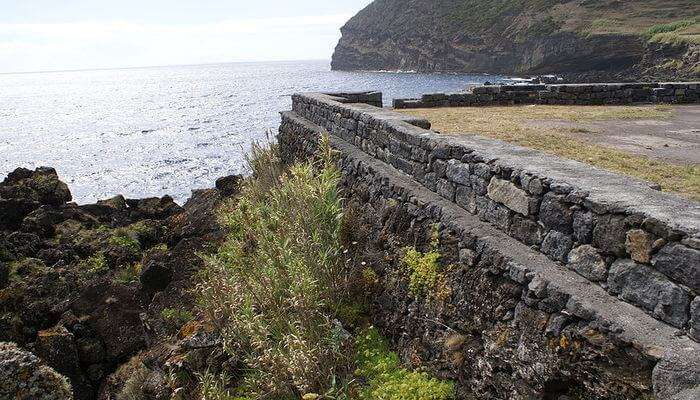 Image Source
This is another one of the famous beaches around Diveagar. The beach is famed for the nesting of Olive Ridley turtles which is purely coincidental. The turtles come to the beach for laying eggs and if you are very lucky then you can watch hatched turtles making their way into the sea. The beach is usually crowded and it is best for seeing the conservation efforts for wildlife.
Things to do in Velas Beach: Watch Olive Ridley turtles
Location: Velas Beach, Diveagar
Suggested Read: 15 Best Hill Stations In Maharashtra That'll Leave You Speechless On Your Next Trip In 2019
9. Lord Suvarnaganesha Temple
Image Source
One of the holiest places to see in Diveagar, this 300-year-old temple has a legacy of its own. The architecture of the temple might not be enthralling but that hasn't averted people from visiting it. The temple is famous for its idol of Lord Ganesha which was once made of gold, hence the name. Back in 2012, a very sad incident shook the walls of this religious place when the idol was stolen. The temple authorities have now placed a silver idol in its place and the temple sees footfalls of devotees now and then.
Things to do in Suvarna Ganesh Temple: Walk around the temple complex
Location: Diveagar, Raigad, Maharashtra
Timings: 7 AM – 8 PM
Suggested Read: 18 Forts In Maharashtra That Will Let You Experience Its Rich Heritage In 2020
10. Phansad Wildlife Sanctuary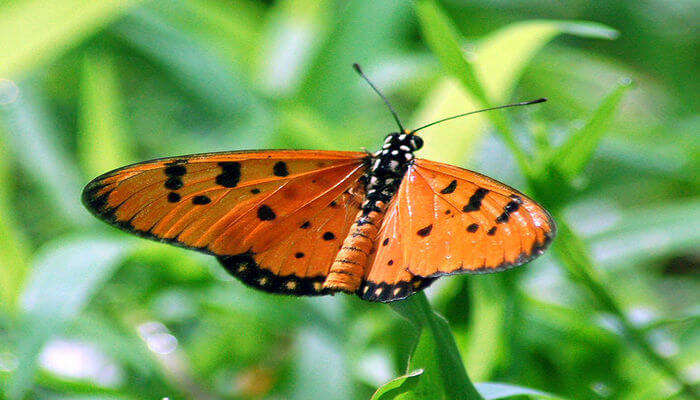 Image Source
It is truly in every sense a paradise for nature and wildlife lovers. The place has such a unique combination of flora and fauna which is stunning. The wild mix of various species of animals, birds, reptiles and plants within a natural habitat for sure will make anyone drool-worthy.
Things to do in Phansad Wildlife Sanctuary: Watch wild animals in their natural habitat
Location: Murud, Raigad, Roha, Maharashtra 402401
Timings: 6 AM – 6 PM
Suggested Read: Check Out The 10 Best Places For Camping In Maharashtra For A Time Away In The Lap Of Nature!
11. Shetrafal Temple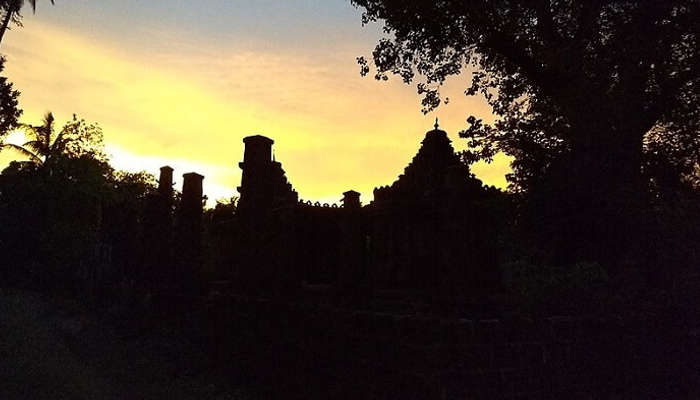 Uttareshwar Shetrafal Mandir or the Temple of Shankara is one of the most revered places in Diveagar. One of the most important temples in Maharashtra, it is believed that the temple dates back to the era of Pandavas. The temple is dedicated to Lord Shiva and Goddess Parvati and is one of the best places to see in Diveagar. The temple features a beautiful carved idol of Nandi Bull at the entrance. The carvings of Lord Shiva and Goddess Parvati's idol will also put you in a trance.
Things to do at Shetrafal Mandir: Worship
Location: Diveagar, Maharashtra 402404
Suggested Read: 8 Places To Visit In Sangli For A Mind-Boggling Experience On Your Trip To Maharashtra!
4 Places To Visit Near Diveagar
Once you have covered all the tourist places in Diveagar, you can cover these wonderful attractions near Diveagar if you have time on your hand.
Murud Janjira Fort – Golden Beaches
Peshwa Memorial – Maratha Kingdom
Ganesh Gully – Must-Visit
Somaja Devi Temple – Miraculous Powers
12. Murud Janjira Fort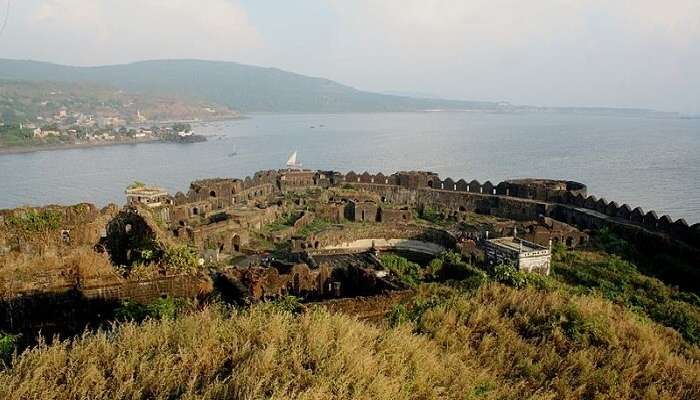 Located 23 km from Diveagar, Murud Janjira Fort attracts many tourists because of the majestic views it has to offer. The antiquated fort is located by the sea in a perfect scenery beckoning with quietude and serenity. Murud offers an amazing one-day getaway in Raigad district. You will find ample lush resorts and golden beaches at your leisure. Have a relaxing day by the beach and take a romantic stroll with your significant other.
Distance from Diveagar: 23 km
Travel time:
Suggested Read: 10 Places To Visit In May In Maharashtra That Will Make Your Next Trip Unforgettable!
13. Peshwa Memorial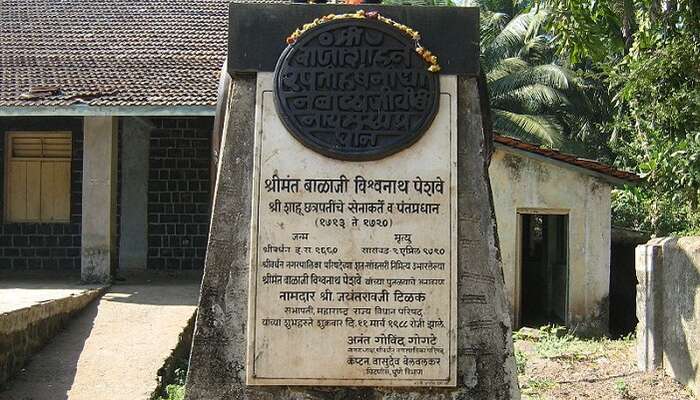 Located 22 km from Diveagar Beach, Peshwa Memorial is dedicated to the Prime Minister of Maratha Kingdom. It is located in Shrivardhan region where you will find a statue of Peshwa Balaji Vishwanath. The memorial was built in 1750 to house the ashes of Peshwa Bajirao who died in 1710 A.D. It is evident from the smarak that this place was once ruled by the Marathas. One should visit this place to know some riveting facts about Maratha kingdom.
Distance from Diveagar: 20 km
Travel time:
Suggested Read: 22 Absolutely Breathtaking Places To Visit In Monsoon In Maharashtra In 2020
14. Ganesh Gully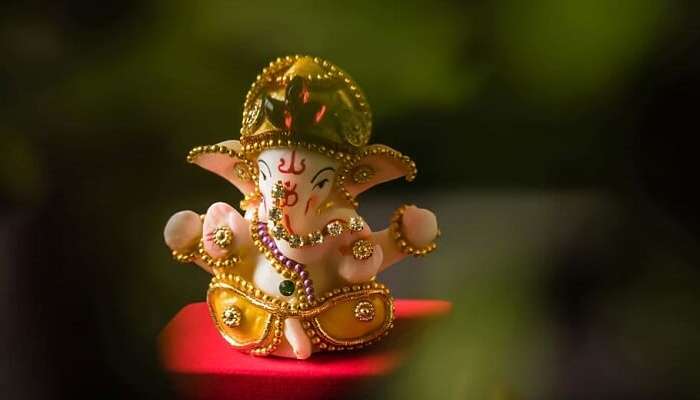 One of the most fascinating Diveagar destinations, Ganesh Gully is a must-visit place while you are on a vacation. It is one of the best places to visit in Maharashtra in summer. It is located right between the two mountains and the ally gets narrower as you approach the end. You will find a statue of Lord Ganesha when you reach the end. The special thing is that the spot of the statue is submerged 30 ft into the water and can only be seen amid the tidal period. Fascinating, isn't it? 
Distance from Diveagar: 37 km
Travel time:
Suggested Read: 7 Astounding Villas In Maharashtra In 2020 That'll Pamper You Good
15. Somaja Devi Temple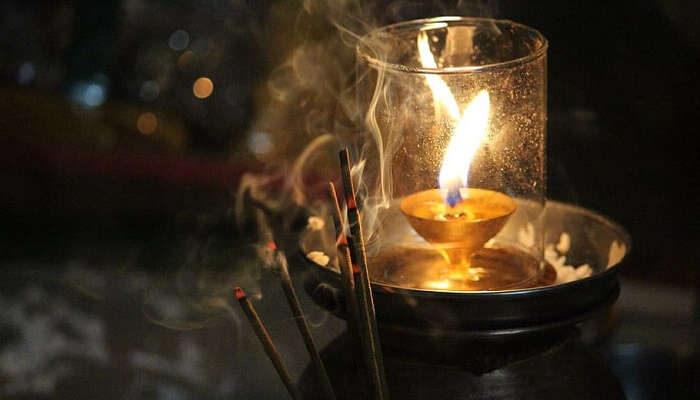 Located in Shrivardhan, Somaja Devi Temple is one of the most exceptional places in the town. The temple is known for venom neutralization which is why you will see queues of victims with snake bites. Don't know how much of that is true but if we believe claims and faith of locals, every bit of it is true. All of this piques your interest in visiting the temple, doesn't it?
Distance from Diveagar: 21 km
Travel time: 43 min
Further Read: The New Fossil Park To Open In Maharashtra Will Help You Relive Your 'Jurassic Park' Memories!
Besides hopping places to visit in Diveagar, it also offers a good variety of Konkani food, which is loved by one and all. The combination of neat beaches with sandy shores, water activities along with tasty treats is something this unique place has to offer to its visitors. So grab your bags and set foot on this majestic beach on your vacation in Maharashtra.
Frequently Asked Questions About Places To Visit In Diveagar
Q. Why is Diveagar famous?
A. The beach is one of the less exploited places in the state of Maharashtra. The beach has a unique calmness attached to it which make this top the list of every traveler. The narrow and expansive stretch of land also offers various water sports for individuals who have a knack for adventure.
Q. How to reach Diveagar from Mumbai?
A. The place is well connected through road and railways but the most preferable method of reaching will be by road. One can hire a taxi from the airport or else board a train till Mangaon station. One can hire the regular buses that ply to Diveagar from Mangaon station. On average it will take 3.5 hours to reach Diveagar from Mumbai and 1 hour to reach from Mangaon.
Q. How to reach Diveagar from Pune?
A. The total distance from Pune to Diveagar will come around 159 km. The road that connects both these places is a scenic route that covers the overall distance. The most popular mode of travel to Diveagar from Pune is by road.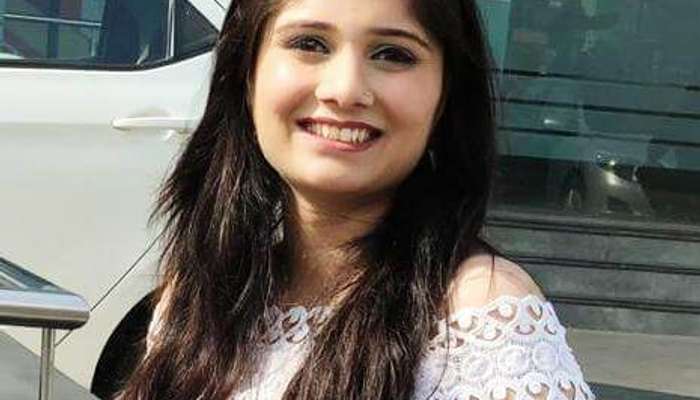 Comments
comments