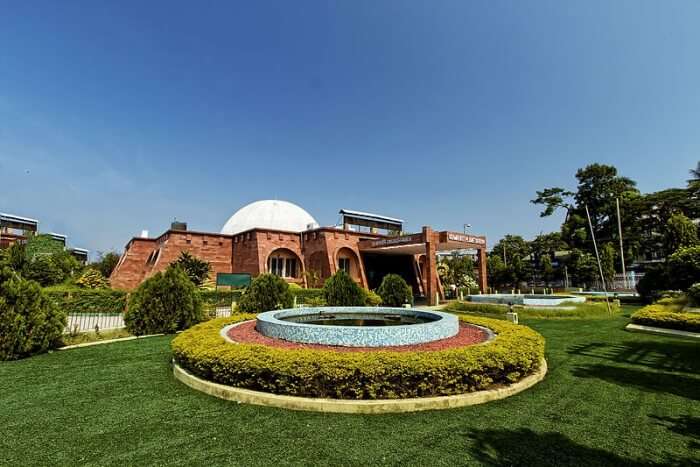 Guwahati is a popular city in Assam frequented by tourists wishing to explore the essence of Northeast India. The city caters to travelers with different demands with its choice of accommodation, activities and sightseeing. Thanks to ease of connectivity, Guwahati is among the top priorities for the visitors. So, if you are planning a visit, you would come across many places to visit in Guwahati. This list features the best of the best, so your time here is nothing less than delightful. Each tourist attraction featured contains important tourist information, including entry timing and fee. 
20 Best Places To Visit In Guwahati
Kamakhya Temple
Assam State Museum
Umananda Temple
Alfresco Grand
Nehru Park
Guwahati Planetarium
Guwahati Zoo
Pobitora Wildlife Sanctuary
Navagraha Temple
Madan Kamdev
1. Kamakhya Temple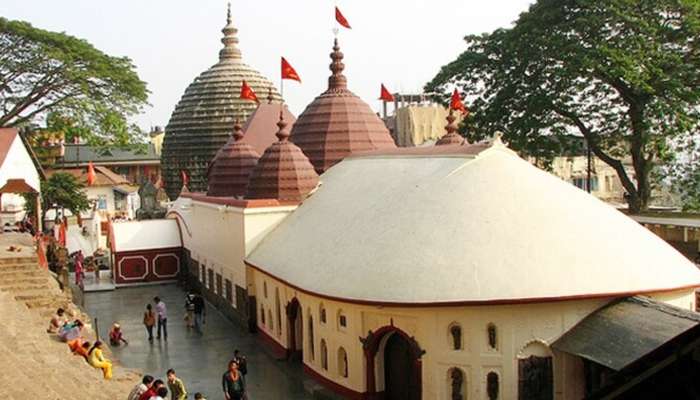 One of the most popular places to visit in Guwahati, Kamakhya Temple is indeed a unique temple with a unique festival. Dedicated to Devi Kamakhya, the temple shut for five days everywhere, as it is believed that the deity experiences menstruation during the period. On the sixth day, the temple is opened for the devotees, after the deity is bathed and rituals have been performed. This day is full of celebrations as locals gather for the grand fair.
This is among 51 Shakti Peethas and is observed as in important Hindu pilgrimage spot.
Must Read: Our Tranquil Friends Trip To Meghalaya In May 2019 Gave Us Countless Memories

---
Sikkim-Gangtok-Darjeeling Holiday Packages On TravelTriangle
Visit Sikkim and explore Yumthang valley, Tsomgo Lake, Gangtok, Nathula Pass, and Pelling. Experience peace and tranquility while exploring Buddhist monasteries, snow-capped mountains, and wildlife sanctuaries. Book packages inclusive of airport transfers, cab, resort, sightseeing, and meals.
---
2. Assam State Museum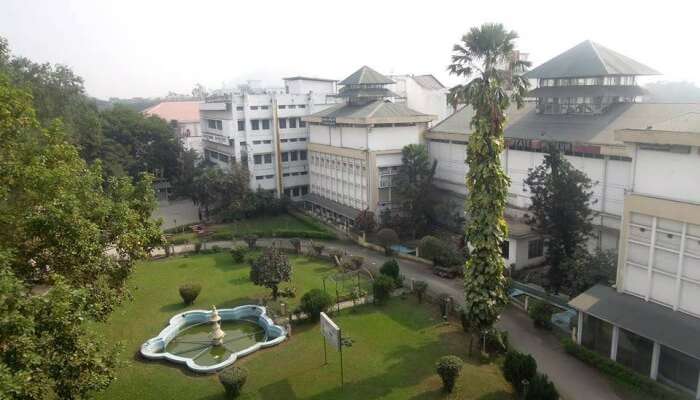 As the whole country takes pride in Assamese culture, you must visit this museum! Assam State Museum, as the name itself suggests, it showcases local history and culture through its unique exhibits. This is one of the top Guwahati sightseeing places for anyone keen on getting an insight to local lifestyle.
It was constructed in 1940 and there are different galleries inside, such as iconography, archaeology and epigraphy, to name a few. There are sculptures, tribal artworks and fabrics placed as exhibits inside the museum. The sculptures of Surya is a highlight, dating back to the time between 5th and 12th century.
Entry timing: 10 am to 5 pm
Entry fee: INR 10 per person
Suggested Read: 15 Best Tourist Places Near Guwahati For A Pleasant Vacation Away From Crowd!
3. Umananda Temple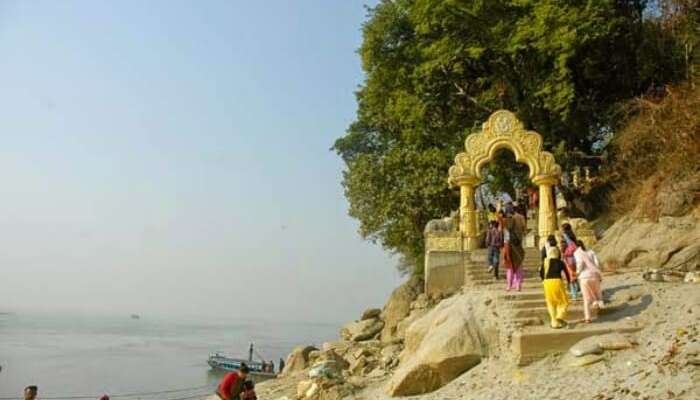 Our list of Guwahati attractions wouldn't be complete without this one. Umananda Temple is a delight to visit and see. It is dedicated to Hindu god, Shiva and is located in Peacock Island, surrounded by River Brahmaputra. Being an important pilgrimage spot, you will always find devotees around, but there is a special charm during the festival of Shivratri.
The temple was commissioned by King Gadadhar Singh in 1694 AD and even today the carvings and sculptures don't fail to lure. In 1897, some part of the temple was damaged due to earthquake, however it was later reconstructed by a local merchant.
Suggested Read: 8 Romantic Places To Visit In Guwahati For Couples
4. Alfresco Grand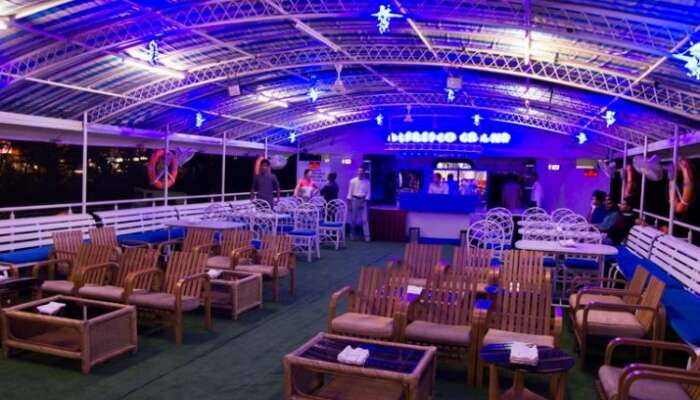 For someone visiting Guwahati, it would be regretful to skip beautiful experiences and Alfresco Grand is the first name that pops in the head when we talk about the same. This two-hour dinner cruise on Brahmaputra River offers more than delicious food and stunning scenery. There is so much to entertain you during your time onboard. Performances of Northeast folk dance and music add on to the charm for sure.
5. Nehru Park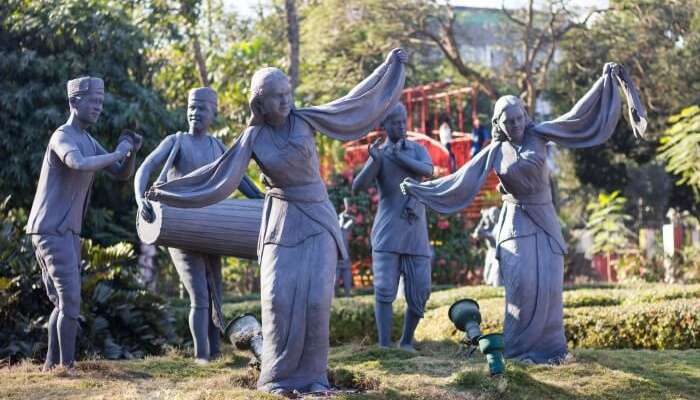 One of the tourist places in Guwahati, Nehru Park is perfect for families. The lush greenery of the park is refreshing and will ensure a good time during your visit. The kids will love this place as they would get to ride different swings. The highlight inside the park are the concrete sculptures depicting various dances such as Ojapali, Deodhani, Bihu and Bor Taal. Other than that, you also have an open-air theatre wherein you may get to witness performances by local artists if you time it right. This is one of the most beautiful places to visit in Guwahati for couples.
Entry timing: 10 am to 8 pm
Entry fee: INR 10 per person
6. Guwahati Planetarium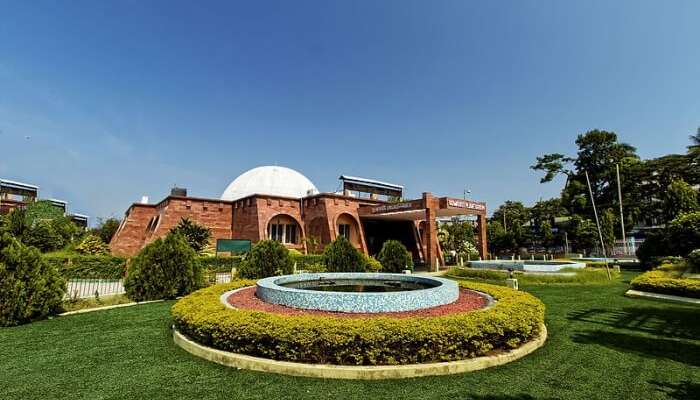 Another of the top places to see in Guwahati for those traveling with kids, Guwahati Planetarium is where you'd enjoy the most. It provides an interactive learning experience for both children and parents. There are various astronomical activities arranged by the authorities in order to give a glimpse of what the outer space looks like. Just visit the planetarium and prepare to be amazed by the world of science.
Entry timing: 12 pm to 4 pm
Entry fee: INR 30 per person (INR 15 per person for students)
Suggested Read: 15 Best Hotels In Guwahati That Are So Elegant You Wouldn't Feel Like Leaving Them!
7. Guwahati Zoo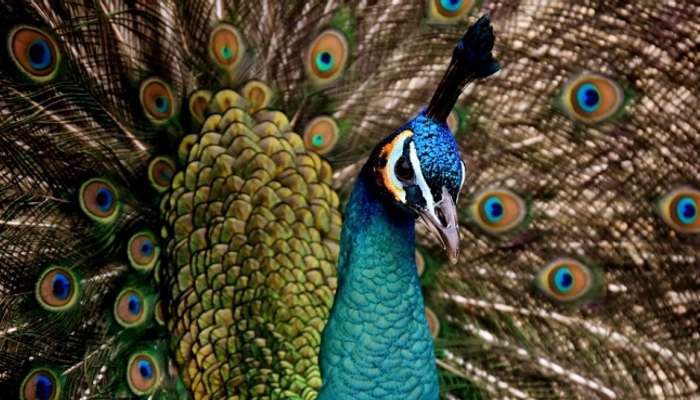 Guwahati Zoo or Assam State Zoo cum Botanical Garden is located in Hengrabari Reserved Forest. Spanning over an area of 432 acre, the zoo serves as a habitat for 895 animals, birds and reptiles from different places across the globe. Some of the major exhibits inside are one horned Indian rhinoceros, leopard cat, tiger, golden langur, clouded leopard, elephant, Himalayan black bear and hoolock gibbon. It is among the top Guwahati sightseeing spot for someone interested in nature and wildlife. 
Entry timing: 8 am to 5:30 pm
Entry fee: INR 10 per person
8. Pobitora Wildlife Sanctuary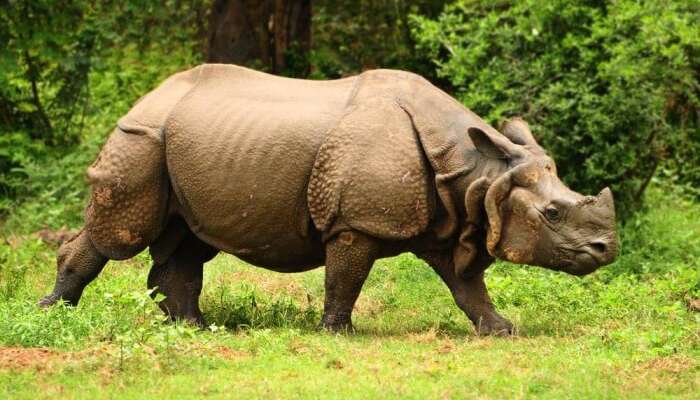 If you loved Guwahati Zoo, you should certainly also visit Pobitora Wildlife Sanctuary. It is located 30 km away from Guwahati and is ideal for anyone wishing for real wildlife experience. Spanning across an area of 38 km, Pobitora Wildlife Sanctuary has a rich biodiversity and is primarily known for being home to Indian One-horned rhinoceros. There are about 2000 migratory birds and reptiles that find their temporary home in the sanctuary. This is the most loved Guwahati tourist spots by travelers. 
Entry timing: 10 am to 5 pm
Entry fee: INR 450 for jeep safari (onwards)
9. Navagraha Temple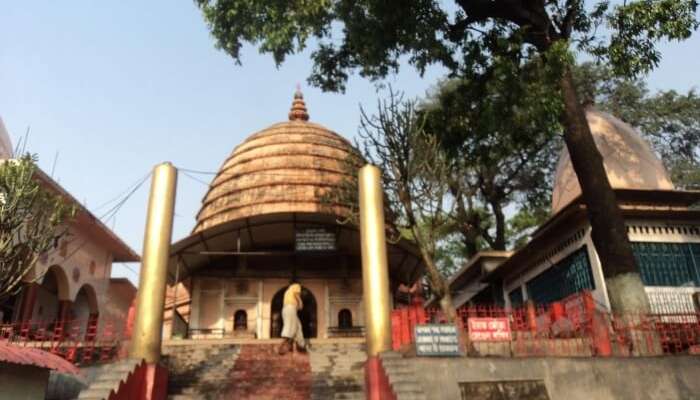 Dedicated to the nine major celestial bodies (Sun, Moon, Mars, Mercury, Jupiter, Venus, Saturn, North Lunar Node and South Lunar Node), Navagraha Temple in Guwahati has nine Shiva Lingas. The temple was built between 1923 and 1945, by Ahom King Rajeswar Singha. This is among the best places to visit in Guwahati for people with spiritual inclination.
10. Madan Kamdev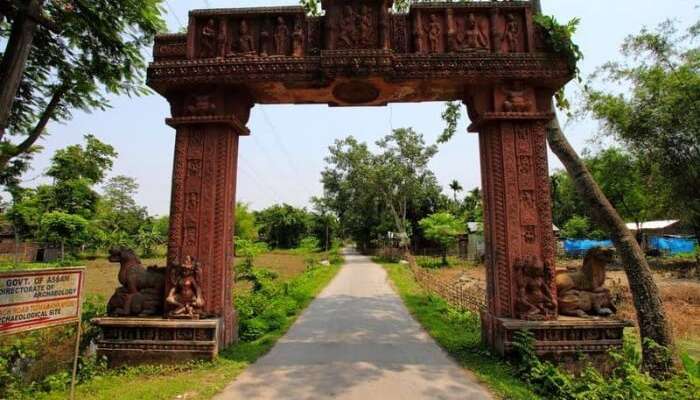 Located in Kamrup (25 km) from Guwahati, Madan Kamdev is an archeological site dating back to 9th and 10th century. This is among the top historical places of interest in Guwahati. The ruins here belong to Pala dynasty of Kamarupa and are scattered over a secluded locale. The monuments here primarily consists of temples of different sizes.
Madan Kamdev is among recommended Guwahati tourist attractions for those with an interest in history and legends.
11. Fancy Bazaar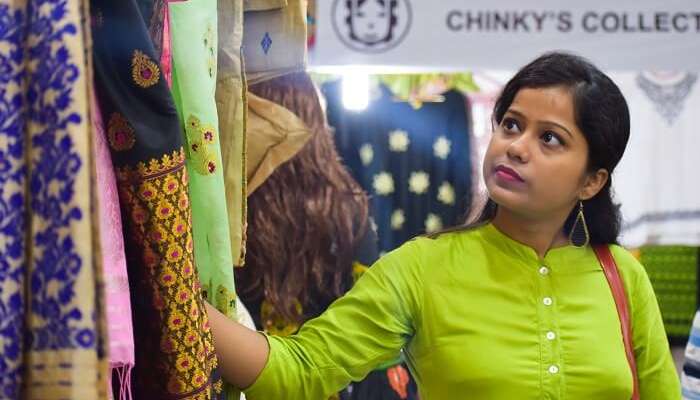 If you are interested in sneaking the markets of Guwahati then do visit Fancy Bazaar which is known as the 'Chandni Chowk of Guwahati'. From designer outfits to traditional jewellery, stationary and even rare wooden furniture, you will get almost everything here. There are numerous stalls, shops and roadside setups, making it one of the most lively places in Guwahati.
Entry timing: 10:00 AM-9:00 PM
Entry fee: No entry fee
12. ISKCON Guwahati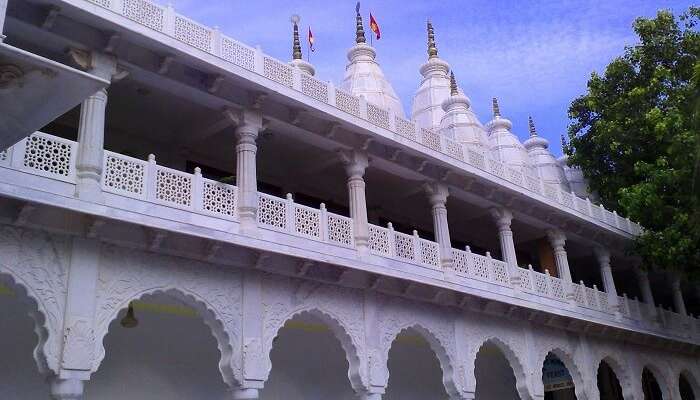 ISKCON Guwahati is one of the most popular temples in Guwahati and is named as Shri Shri Rukmini Krishna. Located on the hilltop of Ulubari Chariali, ISKCON Guwahati showcases panoramic vistas of the entire area. You can also spend illuminating hours at the stunning gardens here, giving you a chance to meditate and indulge in religious talks.
Entry timing: 8:00 AM-8:00 PM
Entry fee: No entry fee
13. Haajo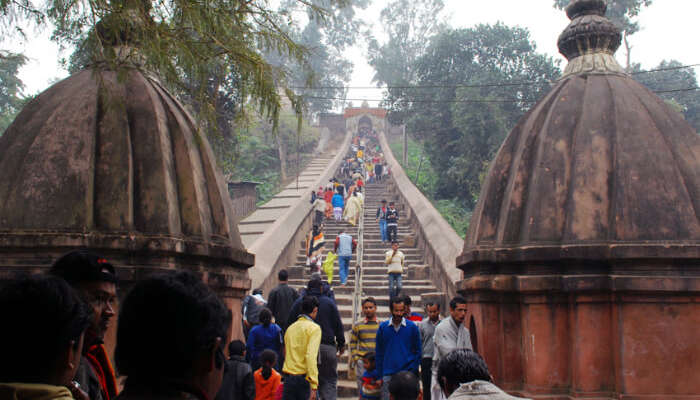 Haajo or Hajo is one amongst the famous tourist places in Guwahati as it is known as the ancient pilgrim center for three prominent religions of India, that's, Hinduism, Buddhism, and Islam. The place is located on the bank of the River Brahmaputra at a distance of merely 24 kilometers from the main Guwahati city. Hayagriva Madhava Temple is the most popular attraction here.
Entry timing: 24 hours
Entry fee: No entry fee
Suggested Read: 10 Homestays In Guwahati That Exude The Feeling Of "Home Away From Home"
14. Pandu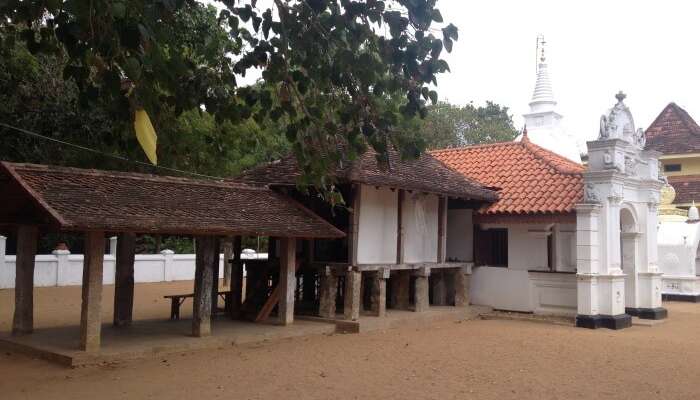 Another best among the places to see in Guwahati is the suburban town of Pandu. The place is named after King Pandu, who was the father of the Pandavas. There is a temple dedicated to Pandu, called the Pandunath Temple here at Tila Hills. It is believed that the Pandavas stayed here during their exile. Do plan a visit to this serene place to encounter the astounding beauty of Guwahati.
Entry timing: NA
Entry fee: No entry fee
Suggested Read: Top 16 Things To Do In Guwahati: Home Of One-Horned Rhinos
15. Bhuvaneshwari Temple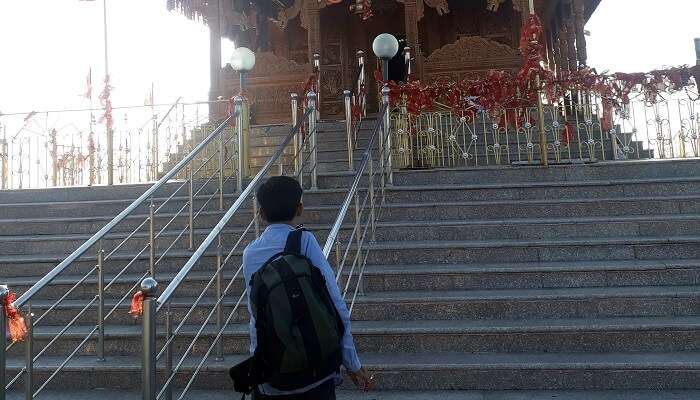 Bhuvaneshwari Temple is dedicated to Goddess Bhuvaneshwari and is located on a hilltop offering panoramic views of the entire Guwahati city. You can plan a visit here during evenings to witness the stunning scenes of sunsets with River Brahmaputra enhancing the beauty of the place.
Entry timing: 5:30 AM – 8:00 PM
Entry fee: No entry fee
Suggested Read: 8 Stunning Places To Visit In Guwahati For Couples In 2020
16. Regional Science Centre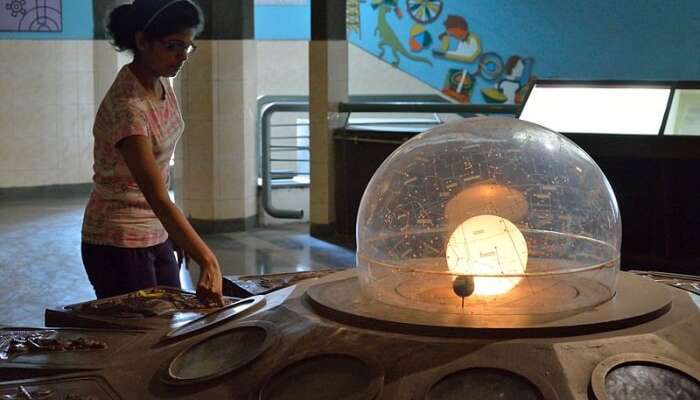 Regional Science Centre is located in Jawaharnagar Khanapara of Guwahati and is maintained by the Government of India's National Council of Science Museums. If you are holidaying in Guwahati with your kids then surely head to this interesting science center showcasing rare collections.
Entry timing: 10:00 AM – 5:30 PM
Entry fee: INR 25
Suggested Read: Nightlife In Guwahati: 10 Best Places To Dance The Night Away!
17. Kaziranga National Park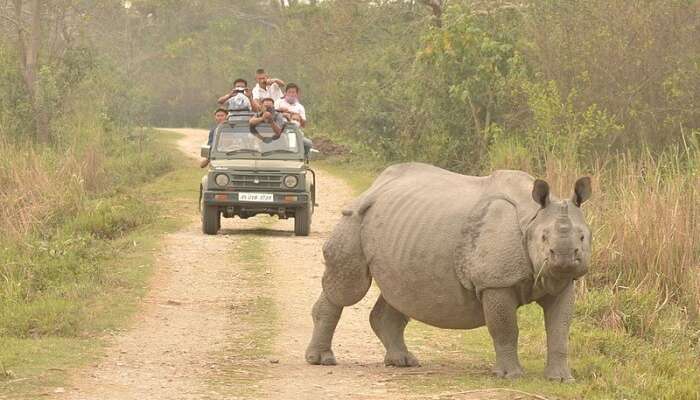 Kaziranga National Park is home to the largest population of one-horned rhinos in the world. The place lures travelers from across the world with vibrant flora and fauna. The place has also been awarded the status of a World Heritage Site by UNESCO. You will also be witnessing Asiatic Elephants, Leopards, Royal Bengal Tigers, and Wild water Buffalos here.
Entry timing: 24×7
Entry fee: INR 100
Suggested Read: Shopping In Guwahati: 10 Places To Buy All Assamese Delights From Tea & Silk Sarees
18. Dispur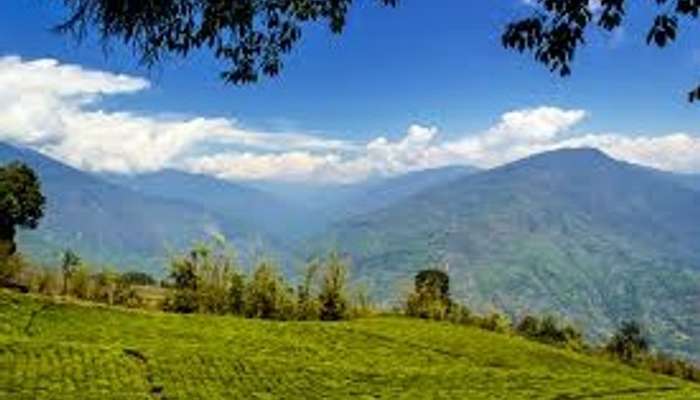 Dispur, the capital city of Assam is known for its picturesque beauty, vibrant tradition, and rich culture. Due to its proximity from Guwahati, the place is frequently visited by travelers staying in Guwahati. The place is quite popular for its tea garden markets and pleasant weather that could be experienced throughout the year.
Entry timing: 24×7
Entry fee: No entry free
19. Manas National Park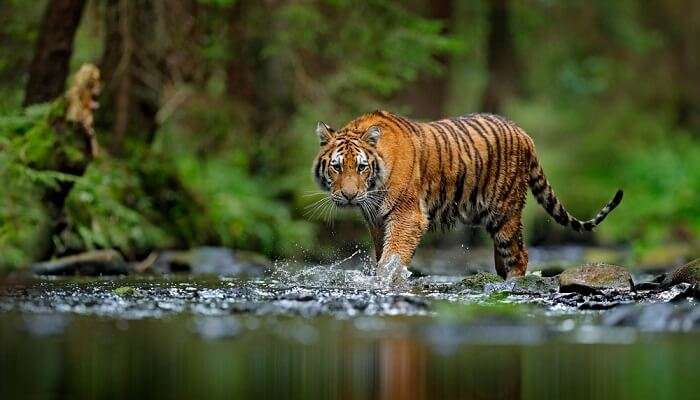 Another enormous national park located near Guwahati is Manas National Park. It has also been declared as a World Heritage Site by UNESCO and is known for playing a significant role in Project Tiger Reserve. It is the only tiger reserve in the entire area and is also home to golden langur and red panda. It is undoubtedly amongst the most famous places in Guwahati.
Entry timing: 6:00 AM-3:00 PM
Entry fee: INR 20
20. Dipor Bil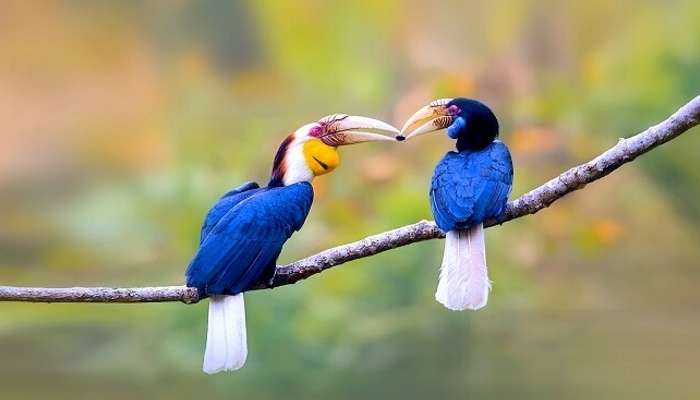 Dipor Bil is located in Kamrup district and is the quickest escape from Guwahati. It is a freshwater lake that is sprawling over an area of 40 sq. km. The place was also declared as a bird sanctuary in the year 1989 due to its rich biodiversity. It is one of the most beautiful tourist places in Guwahati and is known for its astounding beauty. 
Entry timing: 9:00 AM – 5:00 PM
Entry fee: No entry fee
Further Read: 31 Reasons Why You Should Never Visit Northeast India
Guwahati is indeed a beautiful place in the Northeast, and if you wish to visit this wonderland without any hassles, you must opt for Guwahati trip with Travel Triangle.
Frequently Asked Questions About Places To Visit In Guwahati
Q. Where can we go in Guwahati?
A. Some of the best places to visit in Guwahati are Umananda Temple, Assam State Museum, Guwahati zoo and more.
Q. What is Guwahati famous for?
A. Guwahati is famous for the beautiful Kamakhya temple. There are many temples in the city that will leave you mesmerized.
Q. What is the best time to visit Guwahati?
A. The best time to visit Guwahati is from October to April. During these months, the weather is perfect to explore the city.
Q. What can I buy in Guwahati?
A. Some of the things to buy in Guwahati are tea leaves, Assam silk, handicrafts, pickles, and more.
Q. What is the famous food of Guwahati?
A. Chowmein is the most famous food across the whole city of Guwahati. You will find many stalls selling chowmein.
Q. Is Guwahati safe for tourists?
A. Yes, Guwahati is absolutely safe for tourists. The people are helpful and warm welcoming, so you won't find much of an issue.
Q. Is Guwahati a big city?
A. Guwahati is the largest city in Assam. It offers picturesque views and amazing places to visit.
Q. Which is the best place for shopping in Guwahati?
A. Fancy Bazaar, Pan Bazaar, Paltan Bazaar, G.S Road, Ganesh Guri are some of the best places for shopping in Guwahati.
Q. Which language is spoken in Guwahati?
A. Assamese is spoken in Guwahati. It is the main language of the state. 
---
Looking To Book A Holiday Package?
Book memorable holidays on TravelTriangle with 650+ verified travel agents for 65+ domestic and international destinations.
---
People Also Read:
Places To Visit In India Places To Visit In Himachal Places To Visit In Uttarakhand
Comments
comments