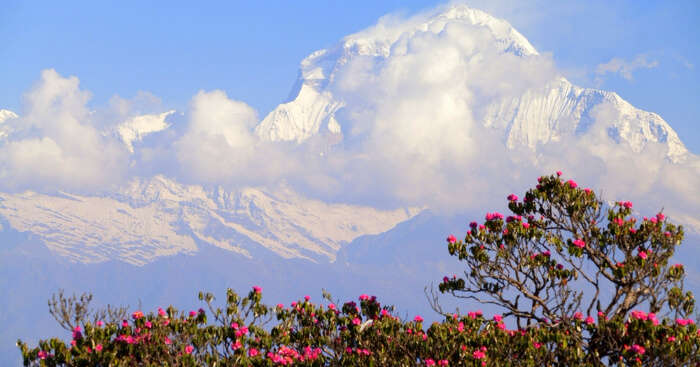 Although India has many heavenly places to visit, North Sikkim is still regarded as the real slice of heaven, among others. And when it comes to wanderers, especially nature lovers, how can one miss out a picturesque place like Lachung. It's a small mountain village situated about 118 kilometers from Gangtok (the capital of Sikkim), at an altitude of 8,610 ft.
We can call Lachung an allrounder as it attracts and is loved by all kinds of people – be it a geek photographer, an adventure enthusiast or a newly wedded couple. So, why miss out on the marvelous places to visit in Lachung?
12 Places to Visit In Lachung
Here's a list of places to visit in Lachung, Sikkim that will only give you the serenity to cherish all your life. Take a look!
1. Yumthang Valley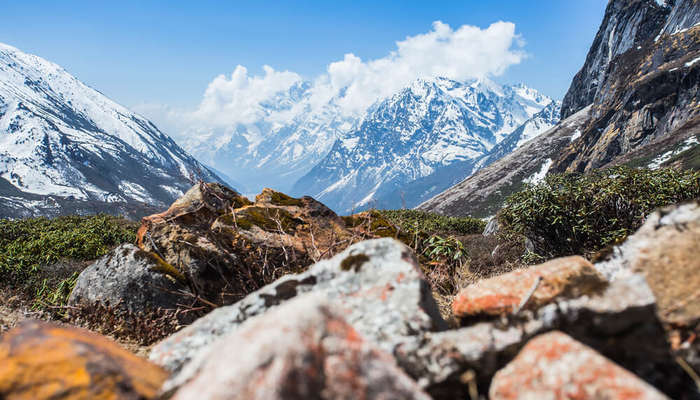 This valley is one of the best Lachung tourist attractions and it will be a sin to miss experiencing the hidden beauty in it. It is home to a variety of breath-taking Himalayan flowers, twenty-four species, to be precise; hence popularly known as the valley of flowers. Each step on the magical and flower-spread grassy plains will give a unique feeling and has the potential to keep you in a state of peace and tranquillity for ages.
Must Read:Sikkim In December: Find Exciting Experiences In The Winter Wonderland Of North-East
2. Chopta Valley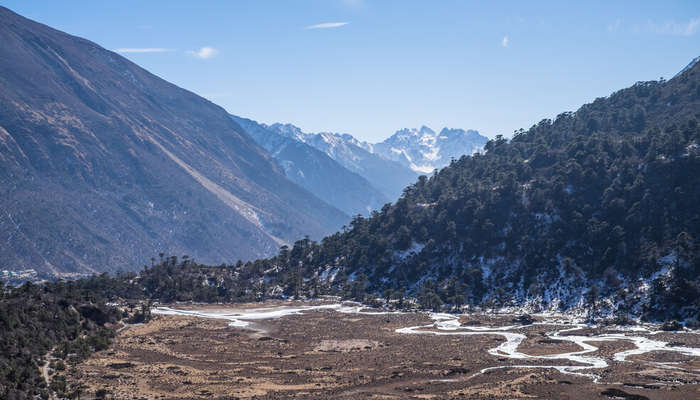 For those who want to witness vibrancy like that of a rainbow, don't miss out going to Chopta Valley in Lachen, a sought-after sightseeing place, especially during the spring season. You may have never seen something so phenomenal that you may feel the ground slipping under your feet. Adding more charm to the sight is the awe-inspiring view of the snow-capped Himalayas. While steering towards Chopta, you will also come across a beautiful lake called Gurudongmar, another antique piece in the region one must visit. Named after the founder of Tibetan Buddhism, Guru Padmasambhava, this lake is considered holy by the Buddhists. Gurudongmar Lake holds religious significance associated with Hinduism and Sikhism too.
3. Chungthang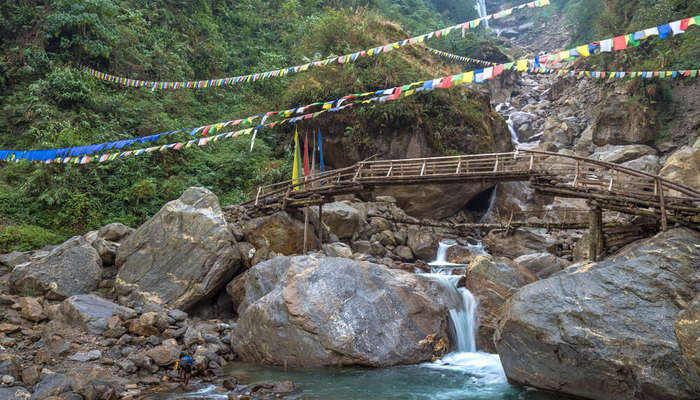 When visiting Lachung, go for Chungthang, a historical town and a beautiful base camp for going to places such as Katao, Thangu and Tibet Border, among others. Spend some quality time in this town and experience how it feels to be a living homo sapien resting in peace. The beautiful city is connected with three other stunning destinations Kalimpong, Siliguri, and Darjeeling. You may go for them too if Chunthang bores you at any point of time.
4. Seven Sisters Waterfalls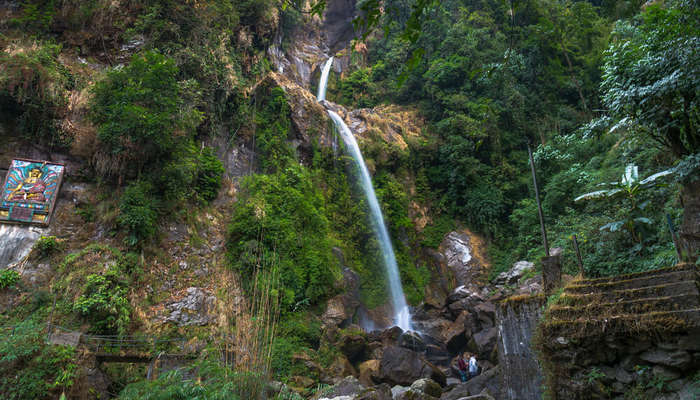 It is one of the most popular waterfalls in India and is among the best places to visit in Lachung. Its amazing to watch this fall and experience natures beauty when trekking in Lachung. However, if you want to get the best view of this waterfall, you must see it from the small footbridge built just above it. Its a superb play spot for kids where they can play around the shallow and transparent waters.
5. Thangu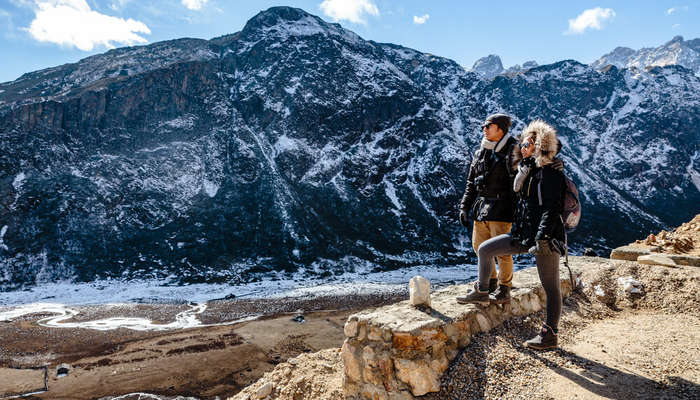 Visit Thangu, another beautiful lake in Sikkim, situated on the high alpine plateau. It is also one of the most popular tourist spots in that area, especially meant for nature lovers. Since the place is very close to the Chinese border, it houses a large military base in the region; you need to be an Indian if you want to explore more and trek further, else you will be limited to the Chopta Valley and thats it.
6. Mangan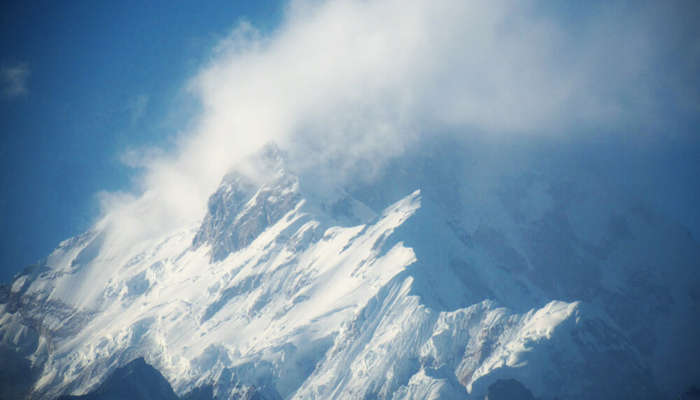 Hey shoppers, finally a place dedicated to you! Mangan is the market center and a base town at the entry point to Lachung. It is also the district capital of North Sikkim. Whats icing on the cake here is the astonishing view of the well-known Kanchenjunga range. With time, Mangan has developed into a large town housing several food joints and hotels.
Suggested Read:9 Places To Visit In Sikkim: Extraordinary Realms In The North East
7. Gurudongmar Lake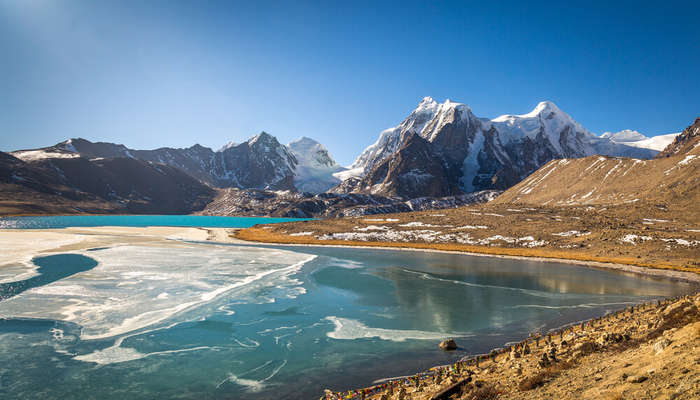 When speaking of lakes in Sikkim, one cant afford to miss out Gurudongmar Lake, which is one of the best places to visit in Sikkim. Located at an altitude of 5430 m, this lake is one of the sources of the religious river Teesta. The river completely freezes during winters, whereas in summers, its sparkling look will mesmerize you like never before.
8. Shingba Rhododendron Sanctuary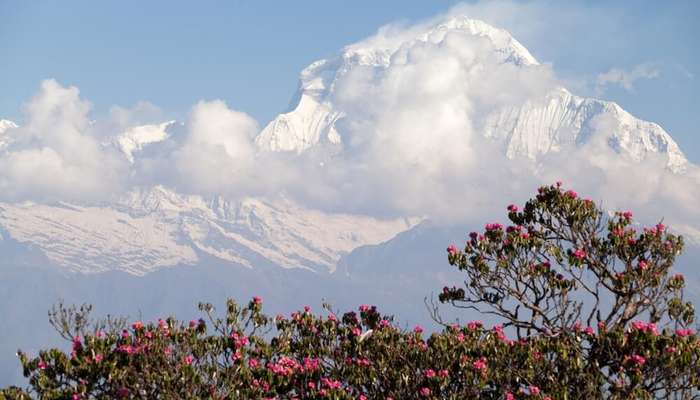 The Sanctuary is famous in India offering more than twenty-four species of rhododendron shrubs. Well if you want to experience the beauty of blooming flowers present here, you must visit this sanctuary in April or May. It is surrounded by a slew of eateries offering fast food and snacks like Maggi popcorn, chow mein, etc., but are available at high prices. This is due to the long distances the area merchants need to travel for getting these food items.
9. Green Lake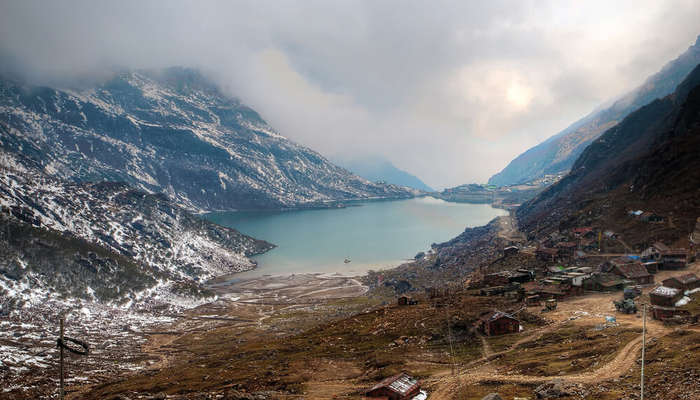 Yet another spectacular lake in Lachung, the Green Lake will completely invigorate your senses and hit you with a pinch of freshness that you could ever imagine. You can see Kanchenjunga, Mt. Everest, and other peaks as well from the Green Lake. Do not miss this place if you are an adventure junkie. It is a small trek but the gorgeous natural beauty that you get to witness during the journey is something you will never forget.
10. Yumesamdong (Zero Point)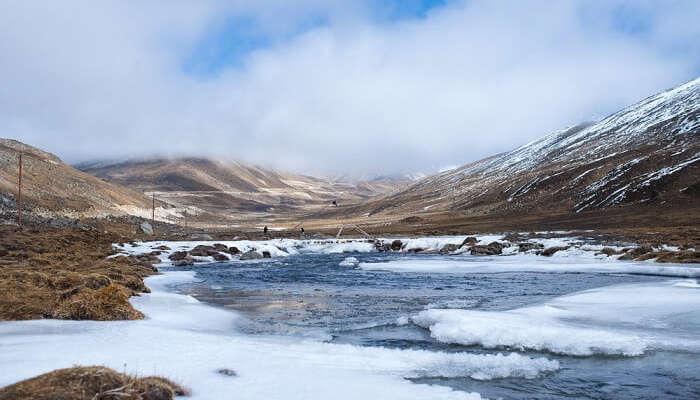 Famed as the Zero Point, Yumesamdong is located near Yamthang and is one of the most famous places to visit in Lachung. You can even spot Yaks who often graze here. At this place, you can relish the serene view of three mesmerizing rivers located amidst the snow-clad peaks.
11. Bhim Nala Falls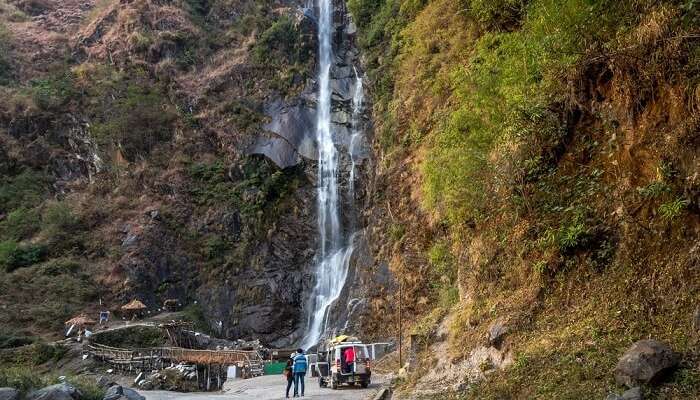 One of the most frequented tourist places in Lachung is the Bhim Nala Falls. Located near the Khedum village near Lachung in North Sikkim. Bhim Nala Falls is the tallest waterfall in Sikkim and so is often referred to as Amitabh Bachan Falls. Isn't it interesting- Do visit the waterfall and click some good shots!
12. Lachung Monastery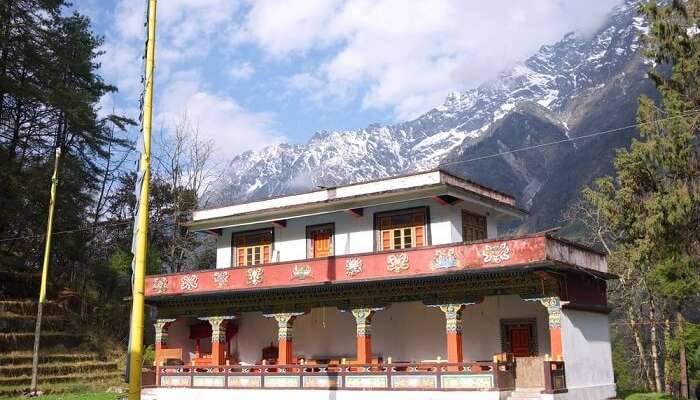 Looking for tranquil places to visit in Lachung, Sikkim- Head to the Lacung Monastery and get ready to soak in some peace and calm on your vacation. This ancient monastery is surrounded by an apple orchard and the monastery is famous for its brilliant architecture. You must pay a visit to this monastery if you need a break from the crowded tourist attractions.
Further Read: A Charming 6 Day Romantic Trip To Sikkim And Darjeeling
Sikkim is a heaven for mountain lovers and Lachung is a place for explorers. Already excited, don't wait anymore. Get packed, traverse the offbeat paths of Lachung and plan your Sikkim holiday and leave right away for an amazing vacay!
Frequently Asked Questions About Places To Visit In Lachung
Q. Where is Lachung situated?
A. Lachung is situated in North Sikkim district near the Tibetan border. To give more context, it is at the confluence of the Lachung and Lachen rivers. Both of these rivers are tributaries of River Teesta. Lachung is at an elevation of 9,600 feet above sea level.
Q. What is there to see in Lachung?
A. There are several sights to see and things to do in Lachung, such as visiting Yumthang Valley, Shingba Rhododendron Sanctuary, Seven Sisters Waterfalls, Zero Point, Gurudongmar Lake, and the sacred stone of Naydo.
Q. Is there snow in Lachung in May?
A. Snow falls at an altitude of 14,000 to 17,000 feet in Lachung and other parts of Sikkim such as Gurudongmar lake, Lachen, Chhangu, Zero point, and Yumthang Valley. You can enjoy playing with snow at higher altitudes of these places in May. 
Q. How do you get to Lachung?
A. You can take a flight from Delhi, Mumbai or Kolkata to Bagdogra, the nearest airport to Lachung. The nearest railway station,New Jalpaiguri, is 120 km away from Gangtok. You can further avail a bus, taxi or a jeep to reach your destination.
Q. What is the height of zero point in Sikkim?
A. The height of zero point in Sikkim, also known as Yumesamdong, is 15,300 feet above mean sea level.
Q. How can I go to Lachung from Gangtok?
A. Lachung has good road connectivity. You can take a state bus or a private bus from Lachung to reach Gangtok, which is 101 kilometres away. The journey will take you around 4 hours.
Q. What is the best time to visit Lachung?
A. The best time to visit Lachung is between June to October as the weather is pleasant for hiking and other outdoor activities.
Looking To Book A Holiday Package?
Book memorable holidays on TravelTriangle with 650+ verified travel agents for 65+ domestic and international destinations.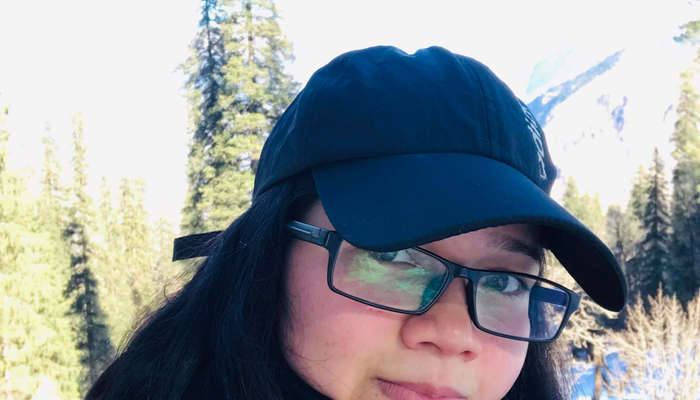 Comments
comments