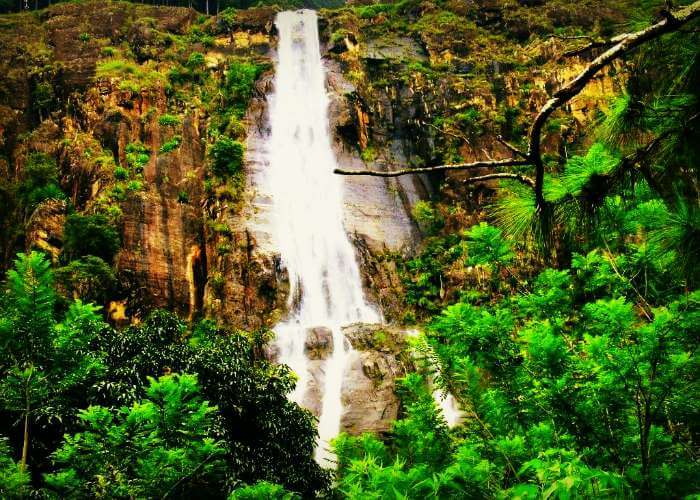 Have you ever been to Bambarakanda Falls in Sri Lanka? If are planning to do so, then make sure you also explore the places to visit near Bambarakanda Falls for adventure. This waterfall is located very close to Horton Plains National Park. It is the tallest waterfall in the country. It is also the world's 299th highest waterfall. العب مجانية The height of Bambarakanda Falls is 263 meters and it falls from an elevation of 1,100 meters.
It is within situated within Kalupahana in the Badulla District of Sri Lanka. This breathtaking fall is formed by a tributary of the Walawe River, known as Kuda Oya. There is a viewing platform at a distance from where you can watch the powerful sight of Bambarakanda Fall pouring down. This platform can be reached through a small hike through an exciting trail. There are a few other small waterfalls located near it, including Lanka Ella Falls. 
Location:  Kalupahana – Ohiya Rd, Sri Lanka
Timings: Open 24 hours
Best Time To Visit Bambarakanda Falls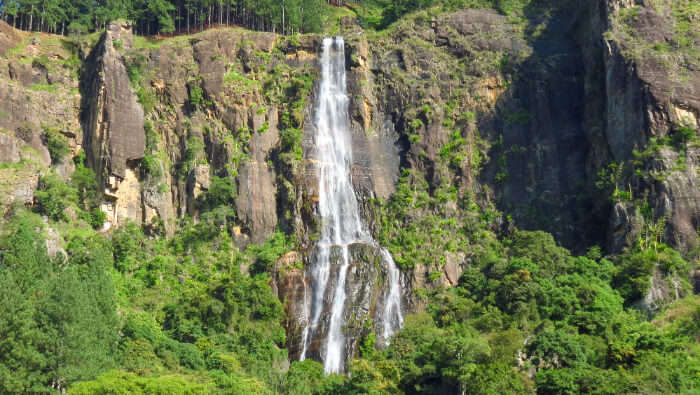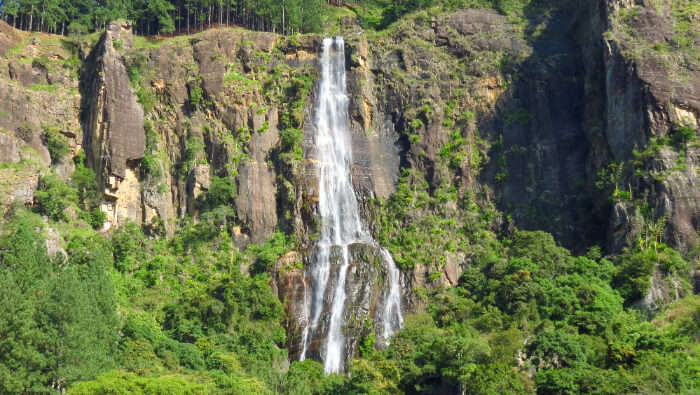 The months of March to May is the best time to visit Bambarakanda Falls. This is the time when this region receives moderate rainfall. Rain makes the waterfall swell and you can witness it in its full glory. But heavy rains would hamper your experience so visiting during this time gives a perfect chance to enjoy the misty sight of the fall. 
October to February runs the monsoon season and the waterfall looks absolutely spellbinding. But this time is not considered to be very safe for a visit. So, make sure you follow the safety instructions if you happen to visit in Bambarakanda Falls during this season.
June to September is the Summer season in this region and also an off-season for a visit. The weather is dry and so is the waterfall, during this time.
9 Places To Visit Near Bambarakanda Falls For Adventure
Here are some of the wonderful places to visit near Bambarakanda Falls for adventure. These places in Sri Lanka offer some of the most thrilling experiences:
1. Pitamaruwa Mini Worlds End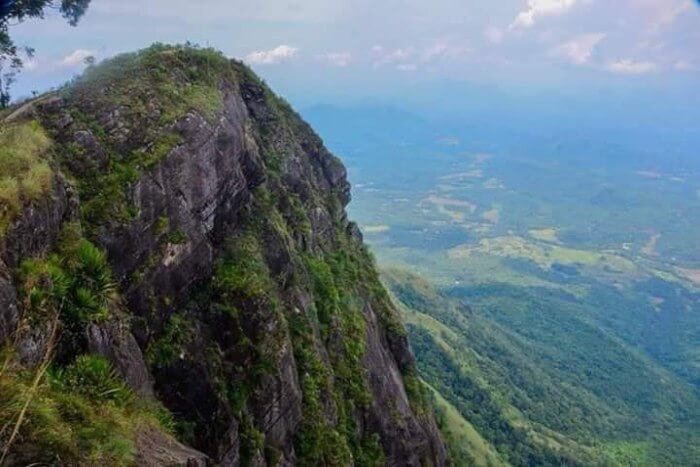 If picturesque beauty and the enthralling view is something you want from your trip to Badulla by train, the best spot to visit is the Pitamaruwa Mini Worlds End. If you are confused as to what it is, it is a gulf which is around 1250 feet in depth. If you have visited the "World's End", this is a miniature version of the same. For reaching this spot, you need to travel by the Badulla-Passara road and then travel around 19 Km forward to finally reach the destination. When there, make sure to stop at the Cockagala area which is an amazing spot to enrich yourself in. You can admire the rock formations there or even capture a few beautiful moments with your camera there. Passing that area, you will encounter the Elamanna area which is yet another one of the amazing spots to be in.
Badulla Travel Guide: All About The Mesmerizing Waterfalls To The Luscious Greens!
2. Ella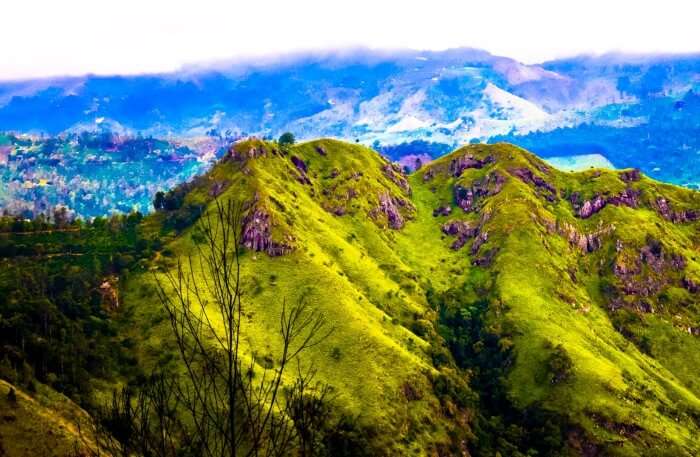 Now for some serene intimate getaway. Ella, a lovely Sri Lankan mountain village, is a place where the freshly hitched can just be. Be sure to travel by train to this pretty place. Around you there are acres of tea plantations, cloud covers and jungle canopies. Nestle yourselves cosily into this pristine settings.
Special for honeymooners: Gaze at the Ella Rock through the Ella Gap. Walk hand in hand through the tea plantations to Little Adams Peak for some mesmerizing views.
Best Time: All the year round, April being the best time
20 Honeymoon Places In Sri Lanka In 2022 That Will Sweep You Off Your Feet
3. Horton Plains National Park Ohiya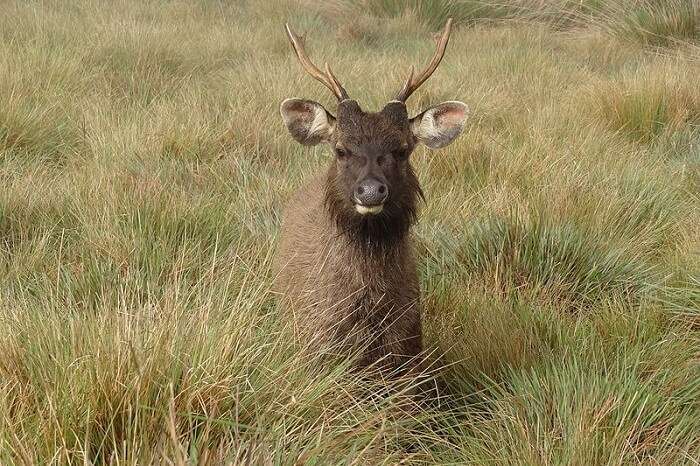 This national park is a treat to travellers fond of mystical beauty of nature. The valley shadowed by the two mountains Kirigalpotta and Totapola; Sri Lanka's second and third largest mountains. This place is often stated as World's end because of the surprisingly formed waterfall, mist-filled lakes and the variety of plants and animals found here. The wide variety of flora and fauna makes the place even more special. The ethereal feeling offered by the place becomes prominent, especially in the morning.
Prime Attraction: The wildlife including the Samba deer, wild boars, leopards, etc and the birds including Bulbul, Ceylon, hawks and many more.
25 Best Places To Visit In Kandy In 2022 – Sri Lanka's Spiritual Capital
4. Galmaduwa Temple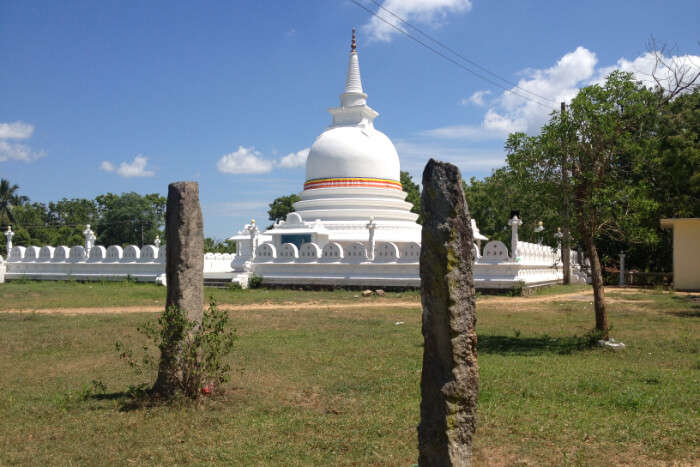 As the Gal Oya development programme commenced nearby Ampara area, the ruined complex of Galmaduwa Temple emerged. It was then that this temple was established again and modernized into Vihara complex. Because of this, you can find various recently constructed buildings here along with some age-old structures like Sandakada Pahana, Chatra stones, Korawakgala, and some giant pillars. This temple is lying on the road that connects Hingurana and Ampara.
5. Kirigalpotta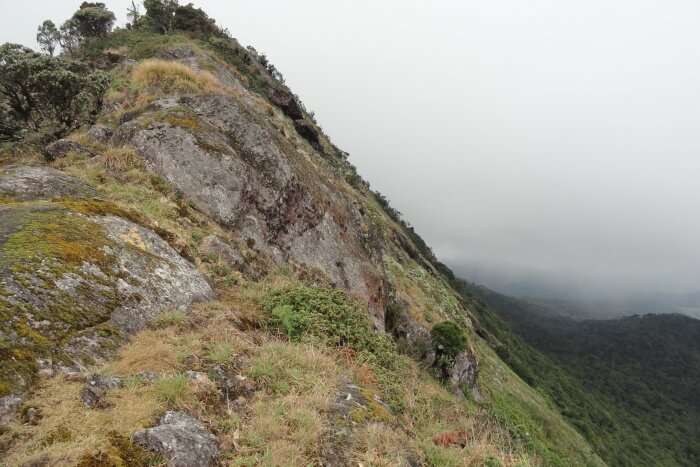 The second highest mountain of Sri Lanka, Kirigalpotta has an altitude of 2,388 meters above the mean sea level. This is also the highest mountain of Sri Lanka which is easily accessible to the common civilians of the nation. Pidurutalagala, on the other hand, is a region of the military base and thus, is not accessible to the public. The peak of Kirigalpotta is located in the Nuwara Eliya district. A 7-kilometer hiking trail which is not very well known leads you to the mountain summit through the Horton Plains National Park. The trail, however, is a splendid adventure for hiking mountains in Sri Lanka.
10 Mountains In Sri Lanka That Will Put You Under A Spell With Their Mesmerizing Beauty
6. Great Western Mountain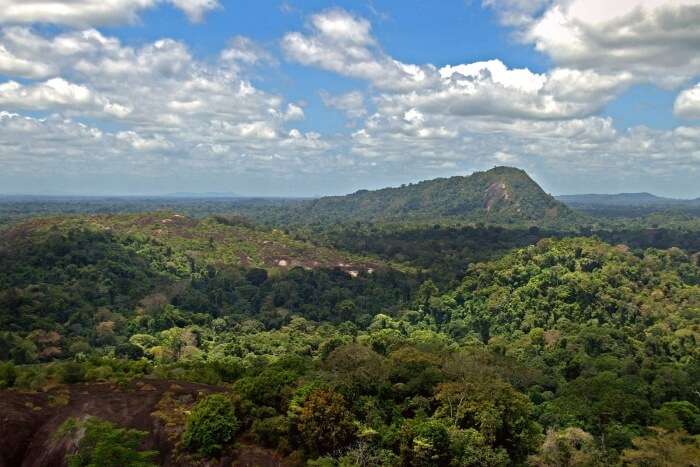 The Great mountain at an altitude of approximately 2,212 meters above the mean sea level happens to be the sixth highest mountain in the country. This is another remarkable mountain situated in Nuwara Eliya district of central Sri Lanka. The location gives the mountain the advantage of a picturesque setting. Traveling by train allows one to view this mountain with a span of 1 kilometer between Thalawakele and Nanuoya. It is a climbing mountain in Sri Lanka which is accessible from the ends. However, it is considered to be one of the most difficult summits because of the steep and sharp terrain. دوري كرة القدم للسيدات السعودية
7. Dunhinda Falls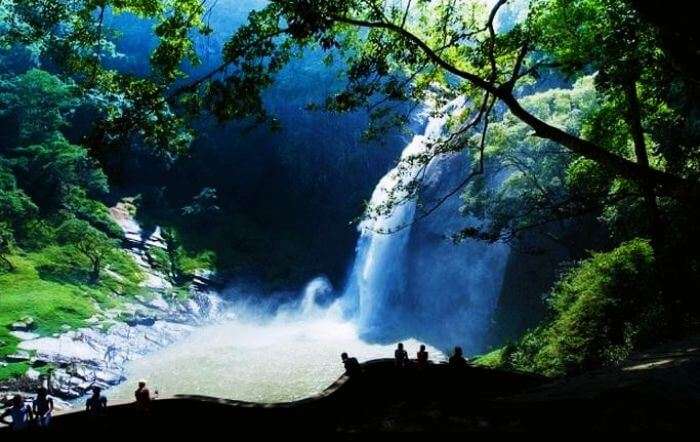 There is no way you can miss Dunhinda while talking about most beautiful waterfalls in Sri Lanka. Formed by a diversion of Badulu Oya River, it is best known for a smokey surrounding spray.
Height: 64 meters
How to Reach: 5 km from the city of Badula can be covered in a tuk-tuk, but you need to walk the last 1 km.
Tip: Enroute you will see Kuda Dunhinda, another captivating fall, but the path is muddy.
14 Best Waterfalls in Sri Lanka That Unveil The Country's Bewitching Landscapes
8. Ceylon Tea Museum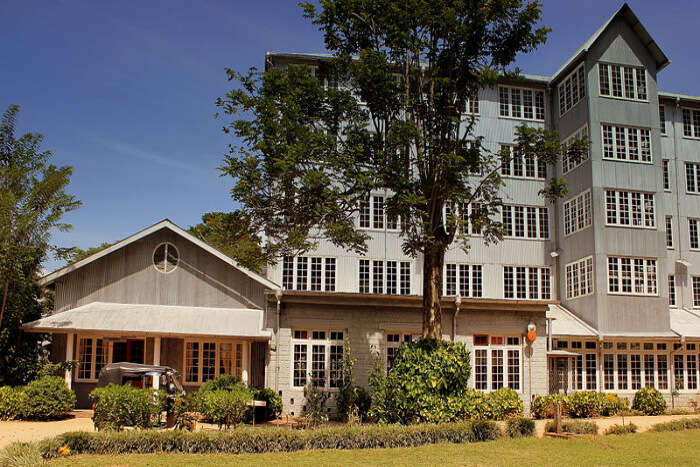 Offering a scenic view of Kandy, this museum is the ultimate Kandy shopping center for buying the traditional teas of Sri Lanka. It includes places for tea tasting & tea shopping, whilst showcasing the history of the tea industry. You can shop the best of Sri Lankan teas here and also treat your taste buds! If you are a chai-lover, you must definitely come to this place to getfresh tea leaves right from the plantations. It is one of the best souvenirs one could get from Kandy since Sri Lanka is also famous for tea and coffee production.
Location: Hantana Rd, Sri Lanka
Kandy Shopping: 10 Best Places In The City That'll Compel You To Stop & Shop!
9. Adams Peak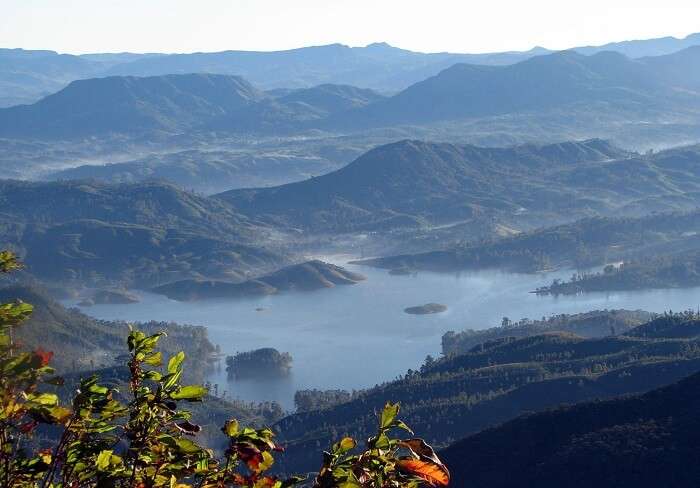 The most popular and touristy trail in Sri Lanka is the hike to Adams Peak. Climb the 5,200 odd stone stairs in the night so that by the time you reach to the top of Adams Peak you can enjoy the spectacular sunrise. Adams Peak or Sri Padas has an important significance for all the religions. While Buddhists claim that it is the left foot of Lord Buddha, Hindus believe it to Lord Shivas footprint. Muslims and Christians believe it was Adams first step after being exiled from the Garden of Eden. This is why you will see a lot of pilgrims crowding the stairs to the peak but it is all worth it.
Elevation: 2,243 m
Difficulty: Challenging though no prior technical expertise is required
Suggested: Avoid full moon days and Sri Lankan Year to save yourself from the long queues of tourists and pilgrims. You will have to wait for 5-6 hours before you reach the top.
Time taken: 3-4 hours
Top Places For Trekking In Sri Lanka For The Thrill Seekers!
How To Reach Bambarakanda Falls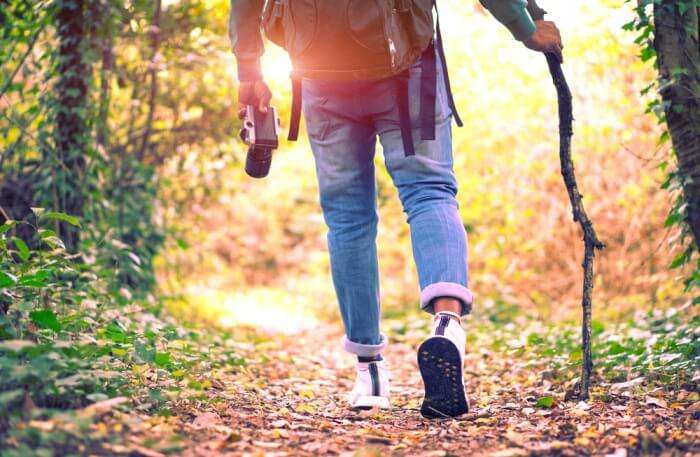 The best way to reach Bambarakanda Falls is by reaching the nearest town, Kalupahan. Board a bus from Columbo that runs on Colombo-Badulla route (Route no. 98 or 99). Get down at Kalupahana Junction, from where the waterfall is just about 7 km away. You can cover this distance either by hiking, taking a tuk tuk or in a private vehicle.
Are you ready to explore the places to visit near Bambarakanda Falls for adventure and fun with your friends? Plan a trip to Sri Lanka right away and let your thrilling vacation start with hiking the Bambarakanda Falls. The mindblowing sight of the country's tallest water awaits you.
Comments
comments