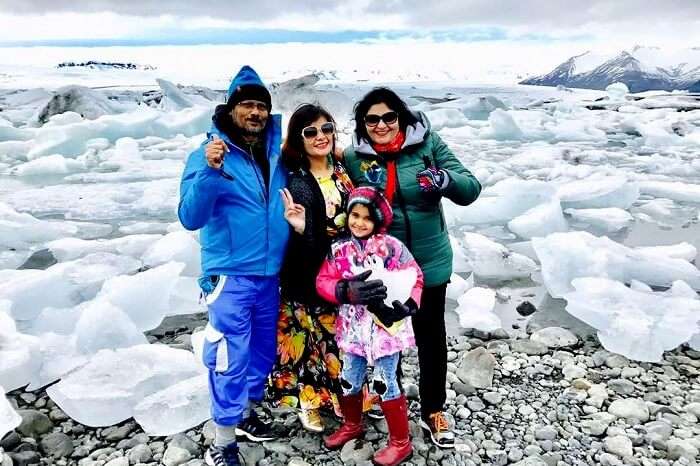 The world is full of wonders and Pooja Nahar from Mumbai, loves exploring every bit of it. A passionate traveler, mother of one, and a citizen of the world, Pooja sees travel as a life-changing experience. Going on a family trip to Iceland and witnessing the glory of northern lights was a childhood dream for her.
When the time came to fulfill this dream, she did not think twice and traveled to Sweden, Iceland, and Norway with her parents and her daughter, Tithi. Iceland needs no introduction but here's how this magical land left Pooja speechless and yet transformed her into a storyteller.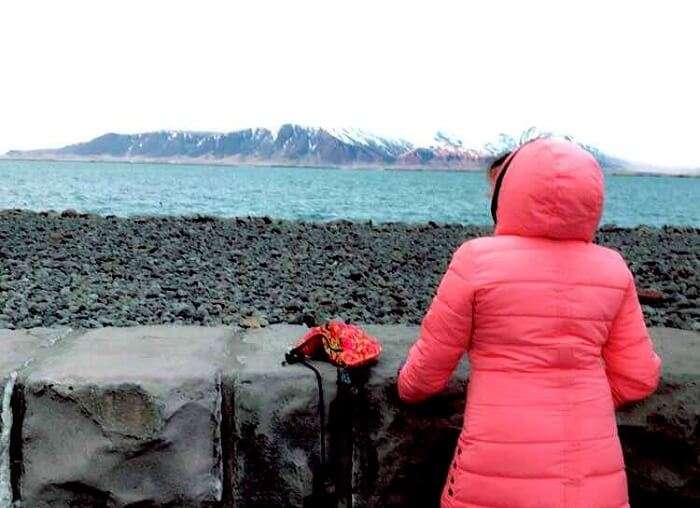 10 Best Places To Visit In Iceland That Will Leave You Drooling All Over!
Every travel experience for me so far has been WOW (wonderful, outstanding, and worth it). Be it with my husband, family, friends, or alone, traveling has helped me to gain unique experiences, be myself, and rejuvenate my mind, body, and soul. But this time, it was all about living my childhood dream and I was about to live it with my best people.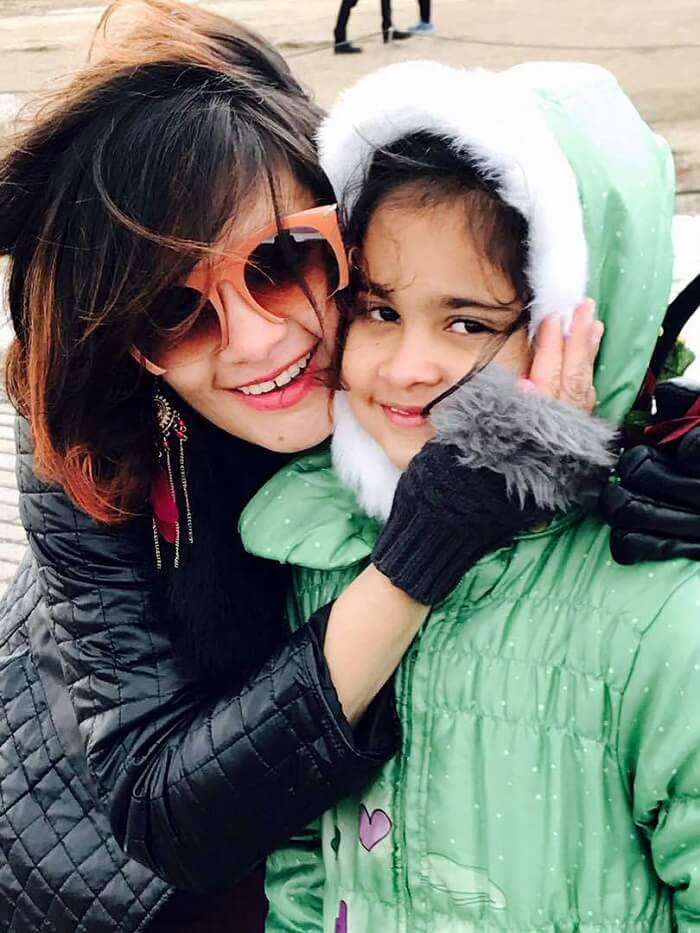 Trip Type: A fun-filled family trip
Duration: 11D/10N
Budget: INR 5,23,902
Agent: Wt Fares.Com
Inclusions: Flights, accommodation at First Hotel Norrtull in Stockholm, Guesthouse Galtafell in Reykjavik, Anker Hotel in Oslo, travel insurance, sightseeing, hop on hop off bus tour in Oslo, cruise in Oslo, visit to Blue Lagoon Spa, northern lights tour in Iceland, breakfasts, and local transfers.
Exclusions: Lunch, dinner, city taxes on hotels, and other personal expenses.
Having explored many places like Ladakh, Goa, Kashmir, Dubai, Kenya, Thailand, New Zealand, London, and Europe, I just couldn't hold my excitement when it came to a family trip to Iceland, Norway, and Sweden. I wanted to see the volcanic land of Iceland ever since my teacher introduced us to the northern lights in class 8th and it came true when my dad said let's go see your dream together.

While I was still surfing the internet, it was pure luck that I came across TravelTriangle on Facebook. I just put in a request on TT's website, customized my trip, chose the best quote, and as they say, the rest is history. Though I missed my husband Dilip a lot on this trip, my daughter made up for it. I believe every picture is worth a thousand words, but as far as my family trip to Iceland is concerned, every moment captured speaks of a story.
The Stunning Sweden At Its Best
Day 1 – Hello Stockholm
We had boarded the Air France from Mumbai which took us through Paris and landed in Stockholm right on time. We collected the matrix card for calling from the airport and on arriving in Stockholm, the driver was waiting for us and we were transferred to the hotel.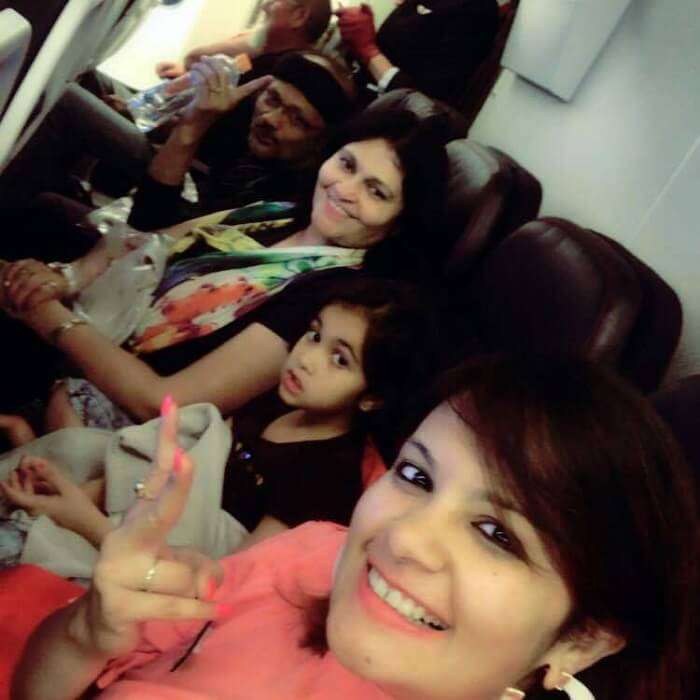 11 Mysterious Places Around The World You Will Not Believe Actually Exist
We checked into the First Hotel Norrtull in Sankt Eriksgatan. It is a beautiful property with great surroundings. The calm environment and the fresh air surrounded us with peace which was much needed.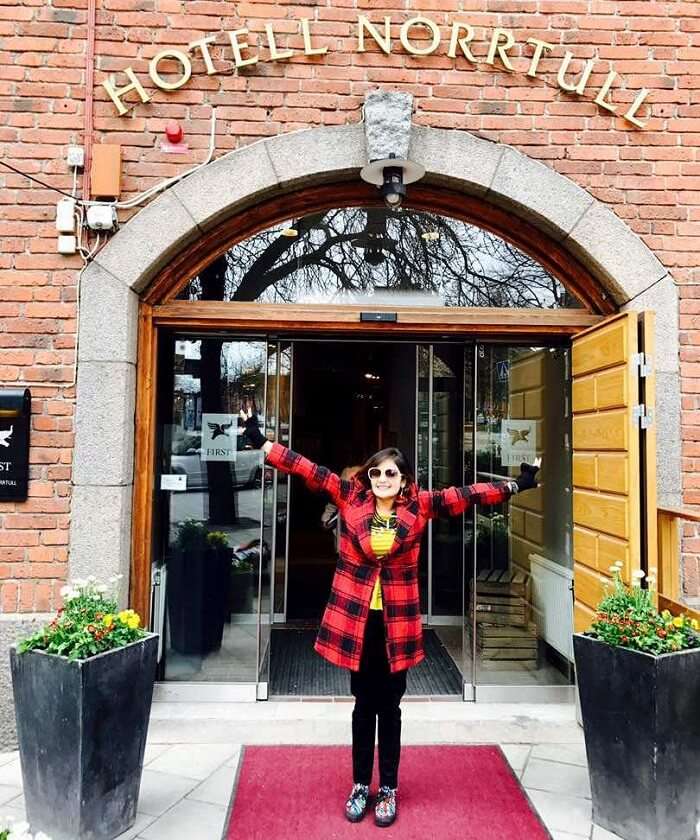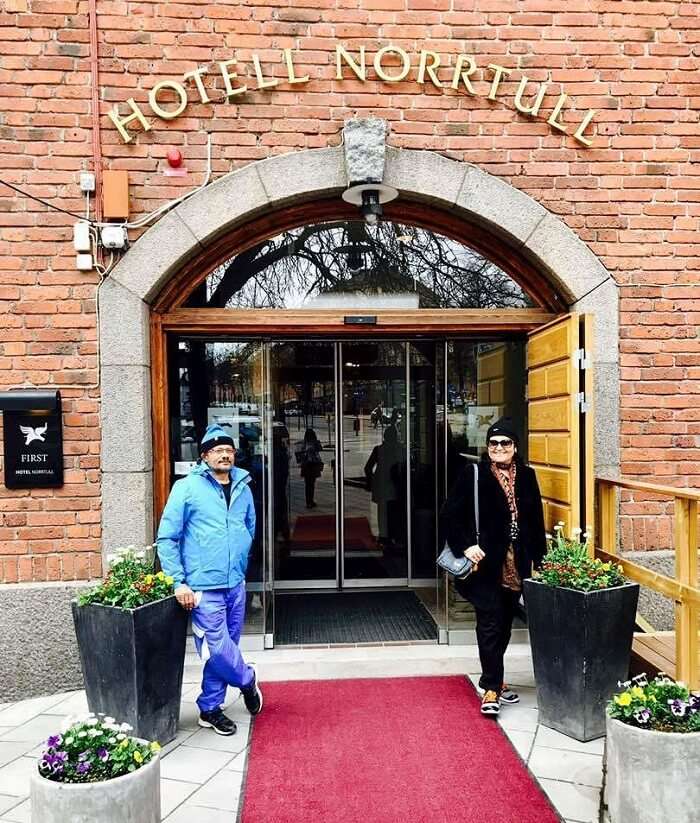 Stockholm is one place where you can explore everything on foot. The surroundings will leave you wanting to walk more and more. Tired from all the journey, we decided to rest up for a bit and then explore the surroundings.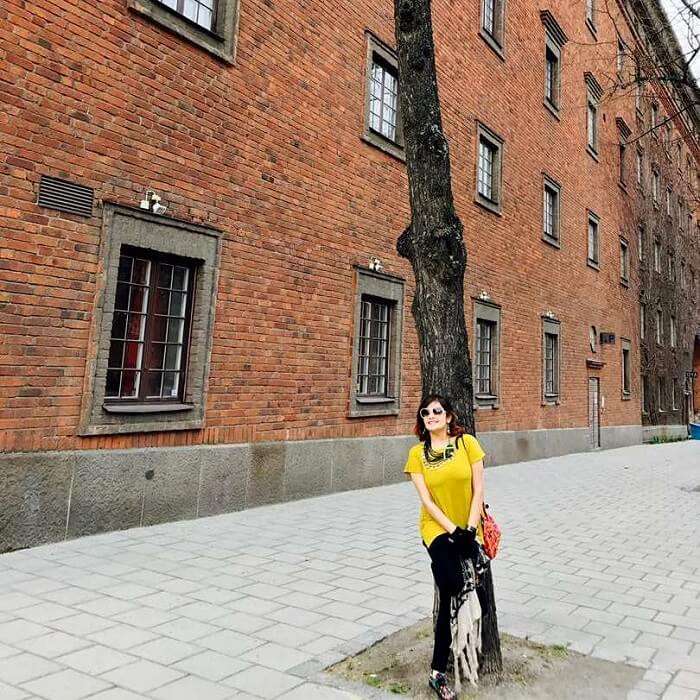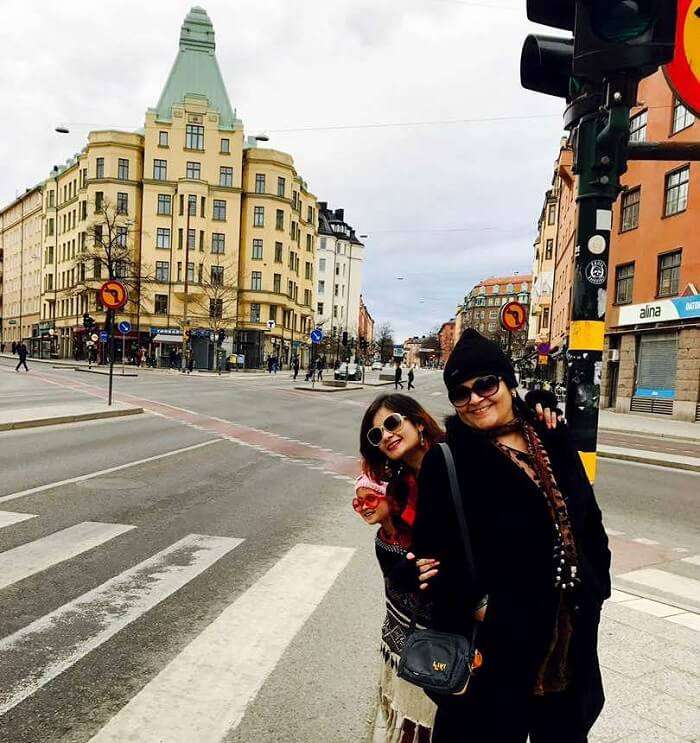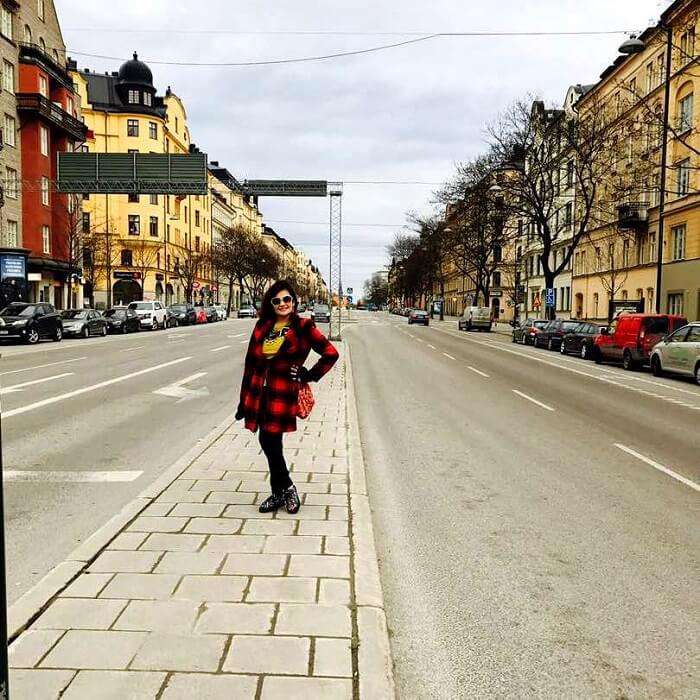 Unfortunately, there had been a terrorist attack at the nearby station of St. Eriksgatan metro 12 hours before we arrived. Since it was the city center, we faced a bit of inconvenience as we could not get the money exchanged.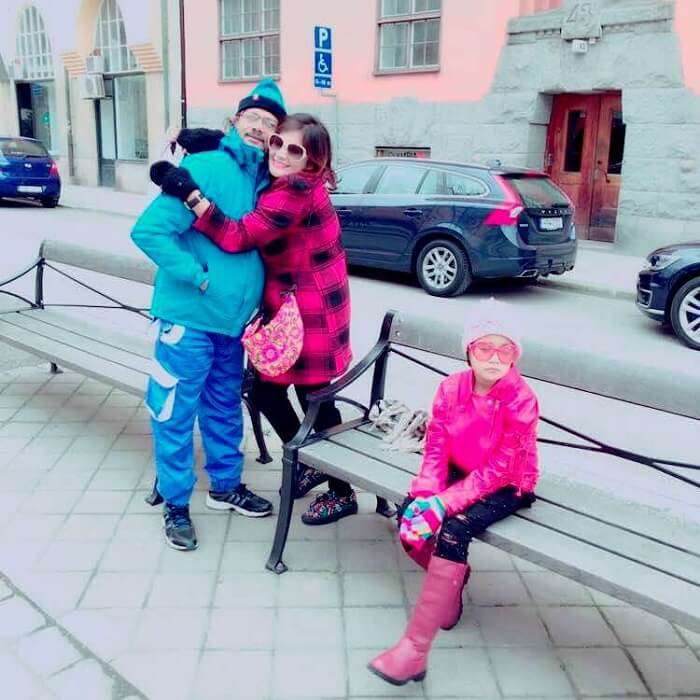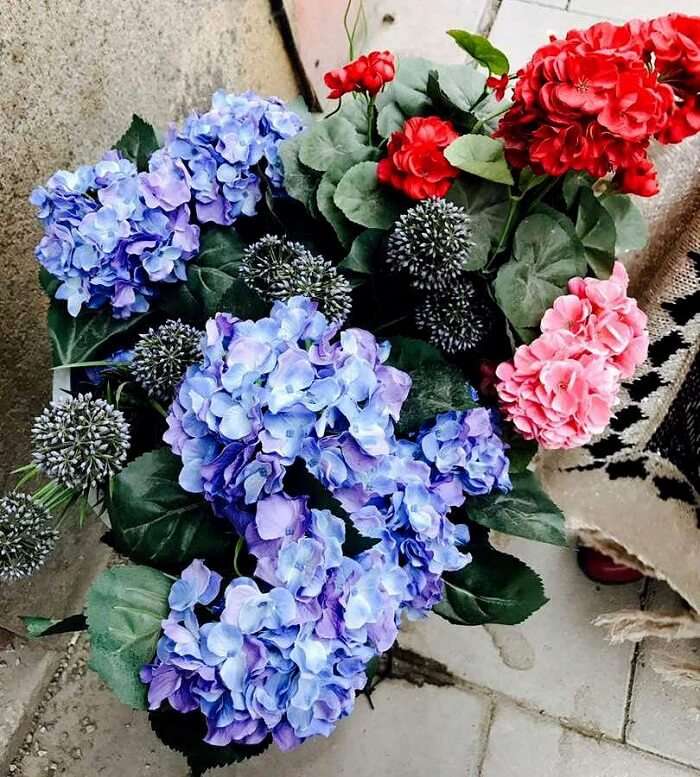 However, we sailed through that issue with the help of credit cards which are accepted almost everywhere in Sweden. The level of excitement was so high that we overcame the sense of fear and still went out to explore a little. Later we came back to the hotel in the evening and as it had been a long day, we called it a night.
Day 2 – Tour de Stockholm
Our second day was dedicated for the hop-on-hop-off city tour. My daughter and parents were really excited to get this day started and kick-start the journey of my dreams.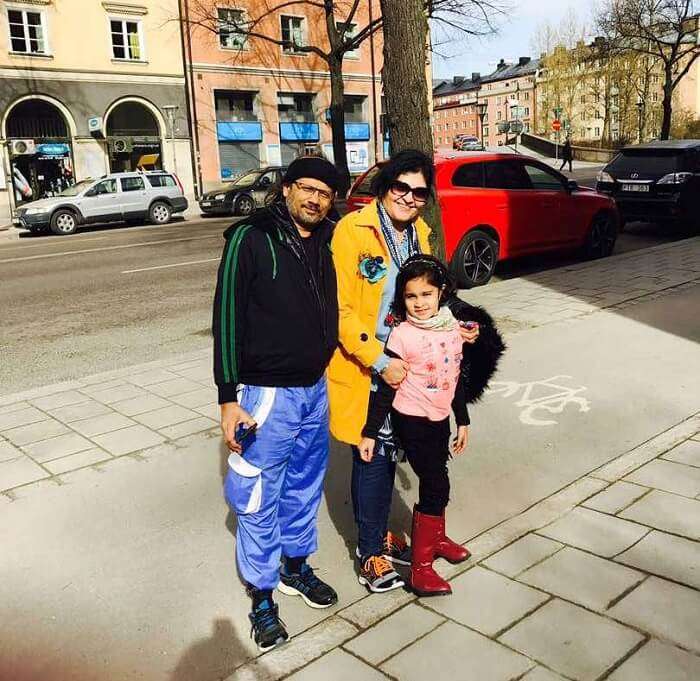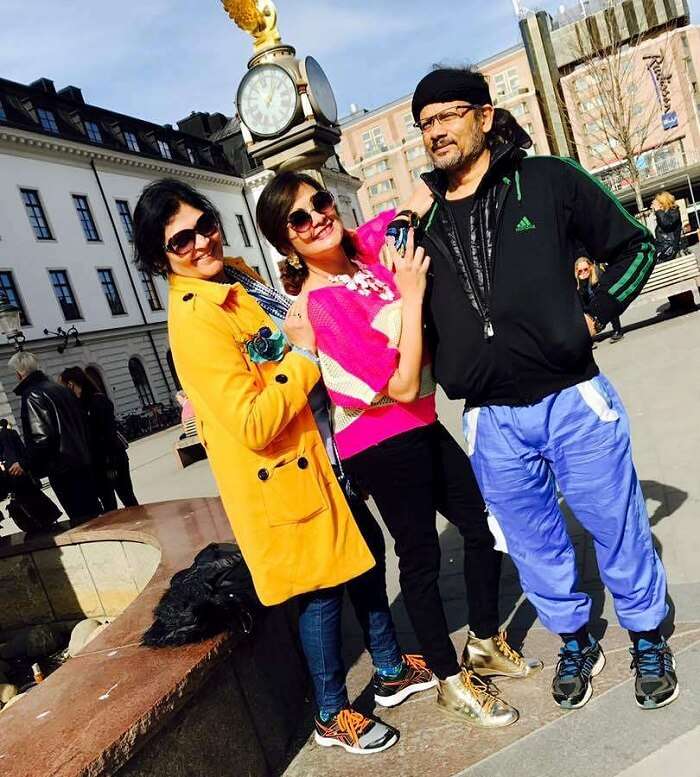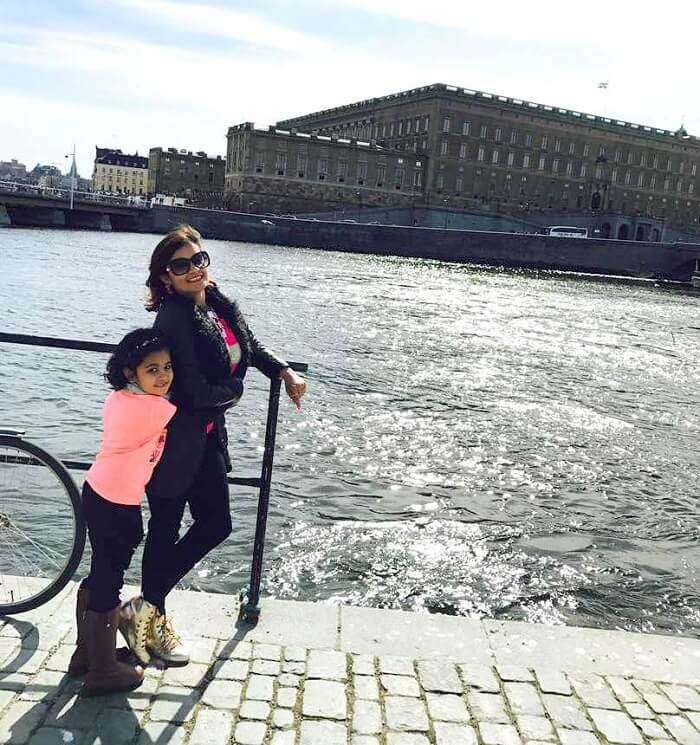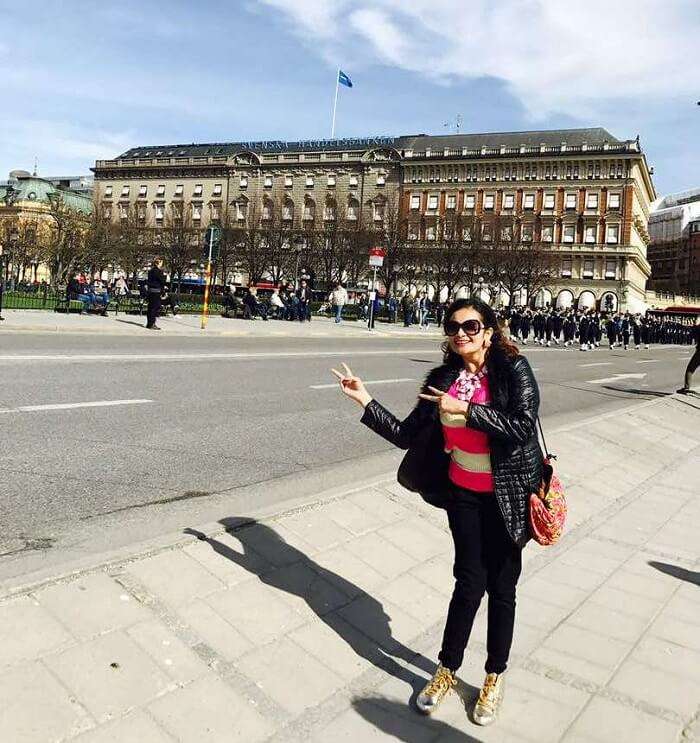 25 Breathtaking Photos That Will Inspire You To Travel
We boarded the metro from St. Eriksgatan and went to the city center. We went exploring the city from there and went sightseeing, chatting with everyone, enjoying every bit of our journey.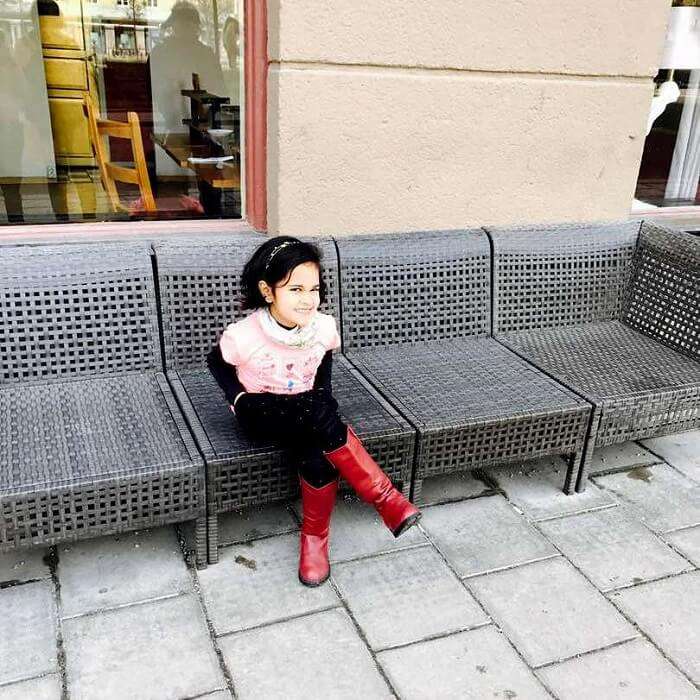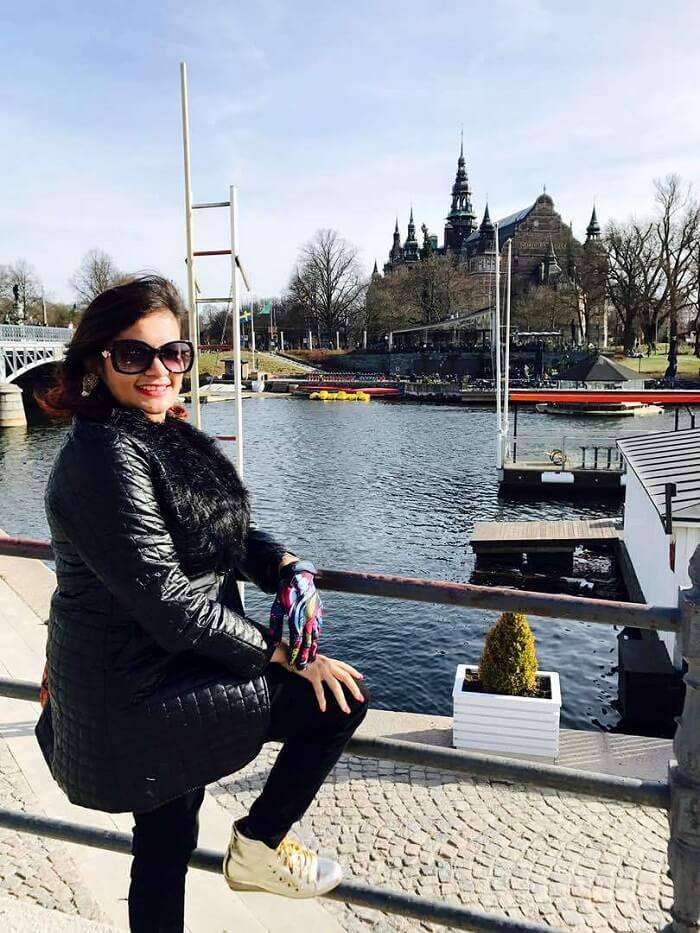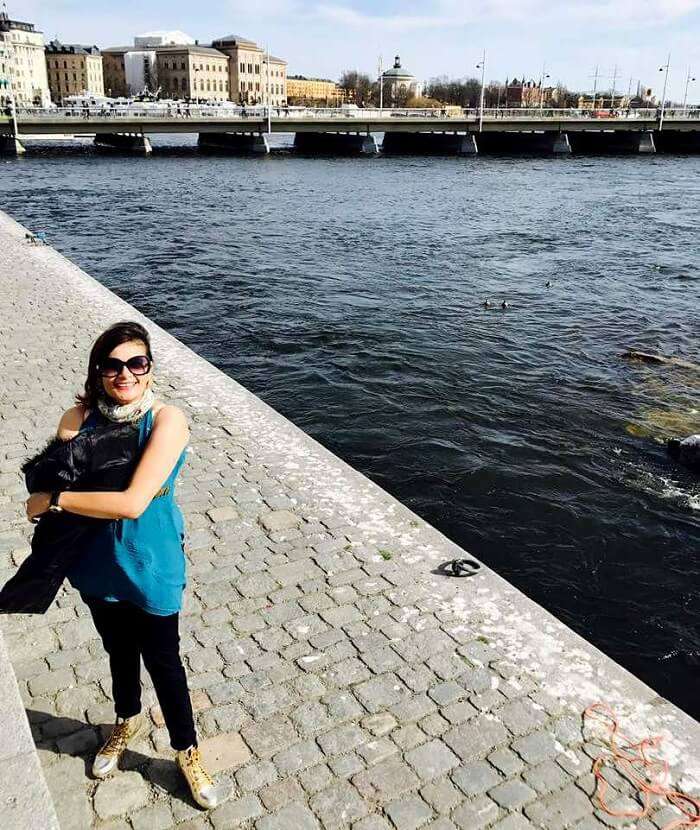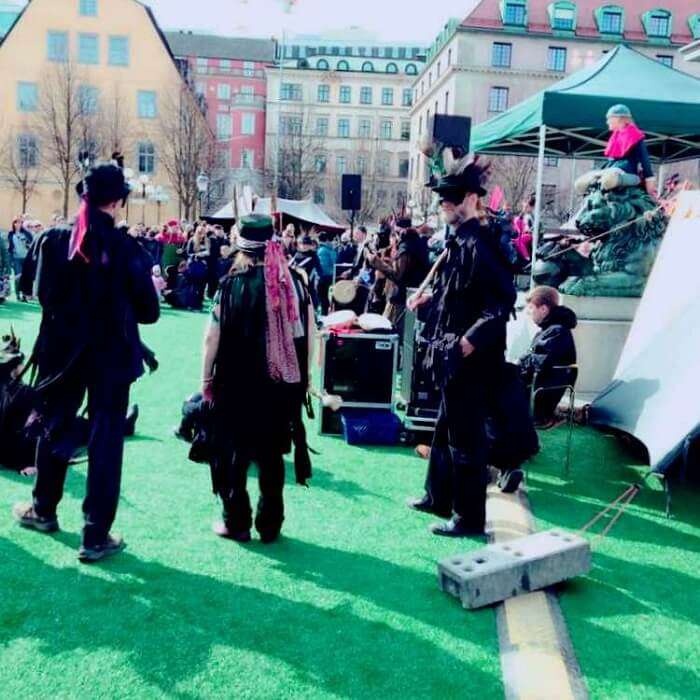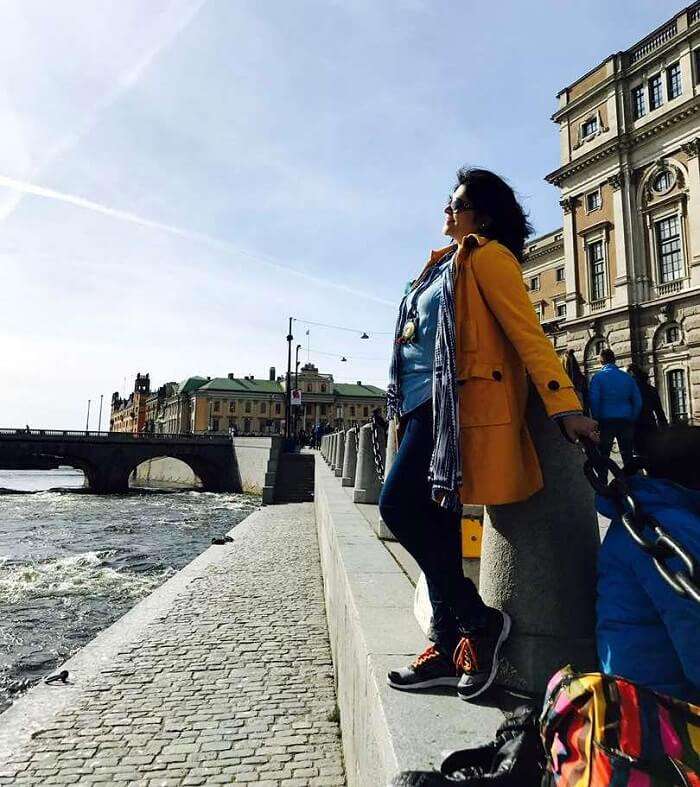 Every site in Sweden was just heavenly. We were just all over the city. Even though it was a new place altogether, we had no issues in getting around the place as Mamta, the Indian travel guide of Wt Fares was there to help us out at every point.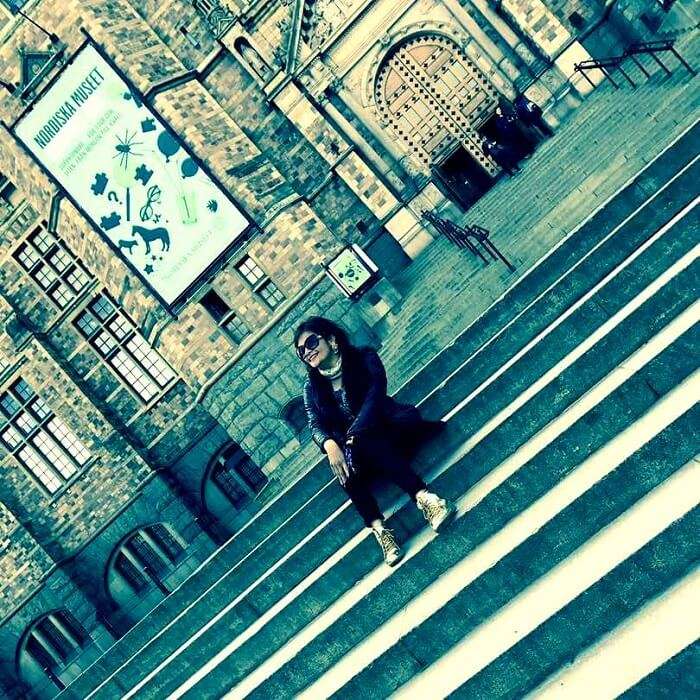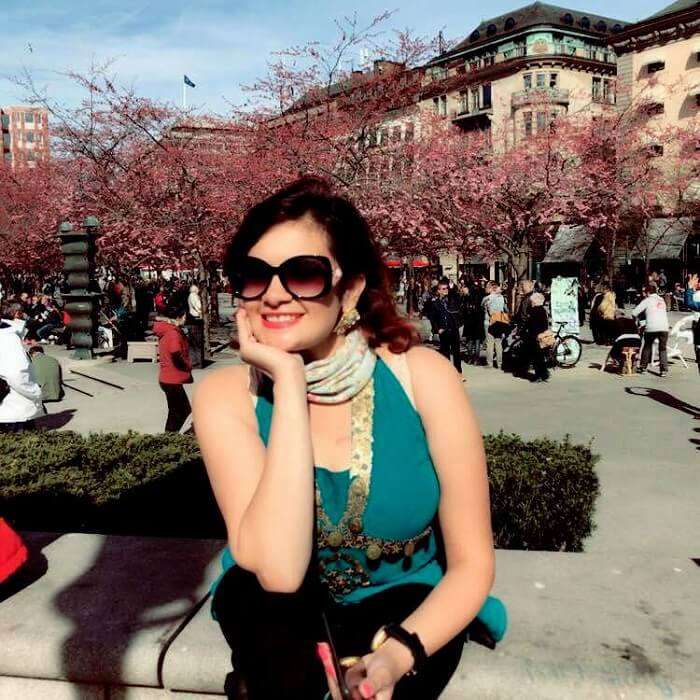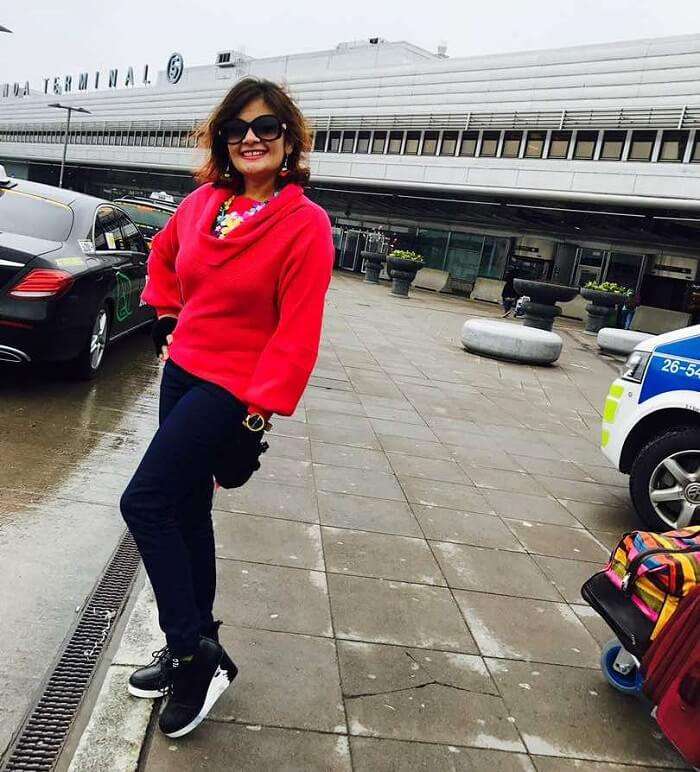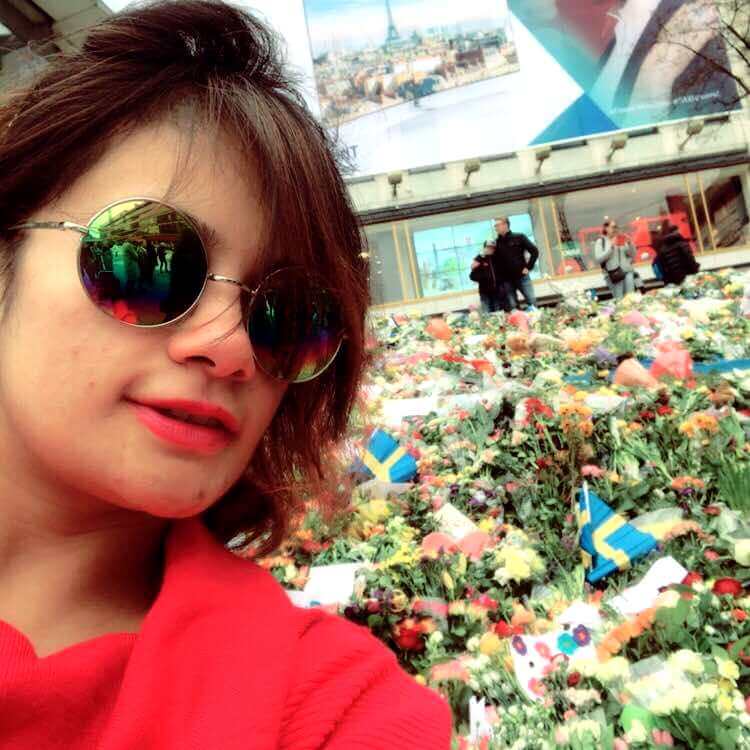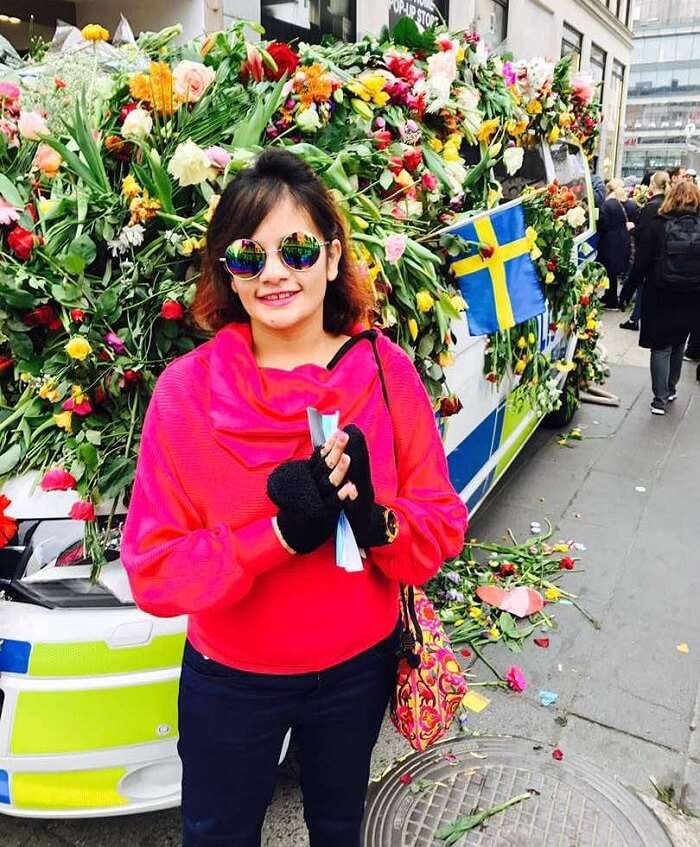 Our stay in Sweden was more of a leisure time before we could actually begin our real journey to Iceland. Yet, Sweden served as a great host to begin our journey at.
The Magical Land Of Iceland
Day 3 – Riveting Reykjavik
We started out pretty early on the third day with our eyes filled with excitement that could not be held within. We were transferred to the airport on time and we boarded the flight.

A 2022 Compilation Of 59 Weirdest Places Across the World You Should Stop By
Though I felt it was a very short stay in Sweden, we bid adieu to Sweden with a hope to return for sure. Our next stop was the one and only Reykjavik.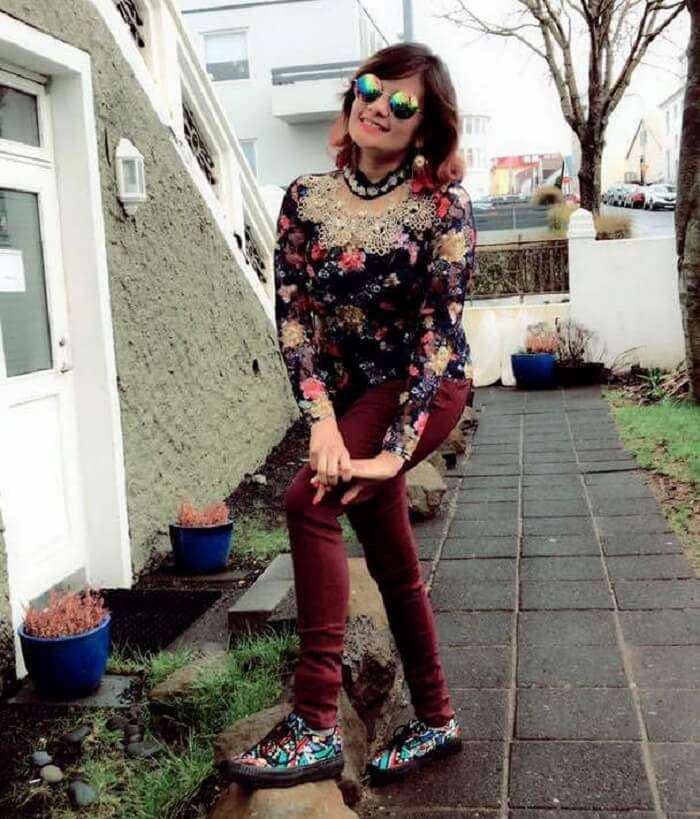 As much as it is the strange volcanic land, full of rugged landscapes, and unique vistas, the place also happens to be one of the most iconic destinations in the world.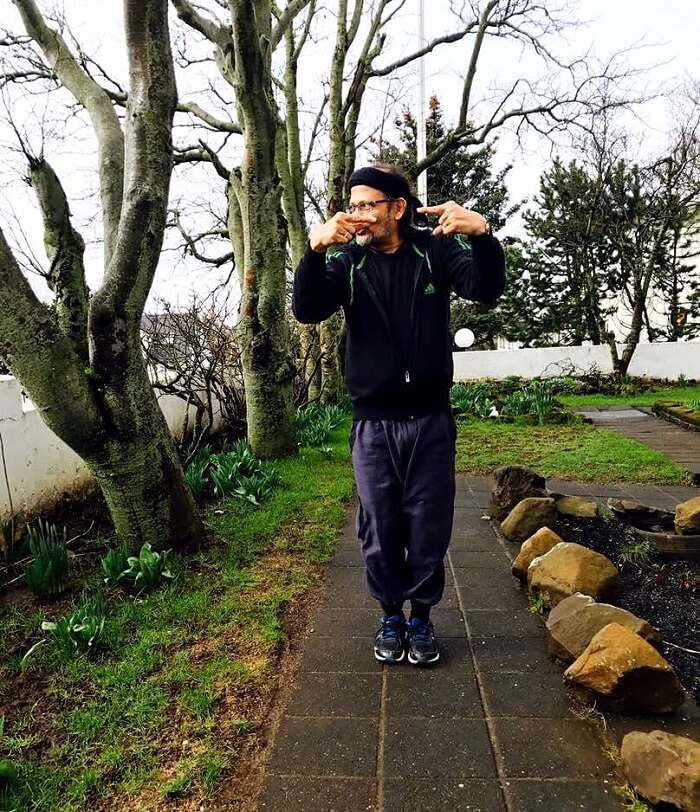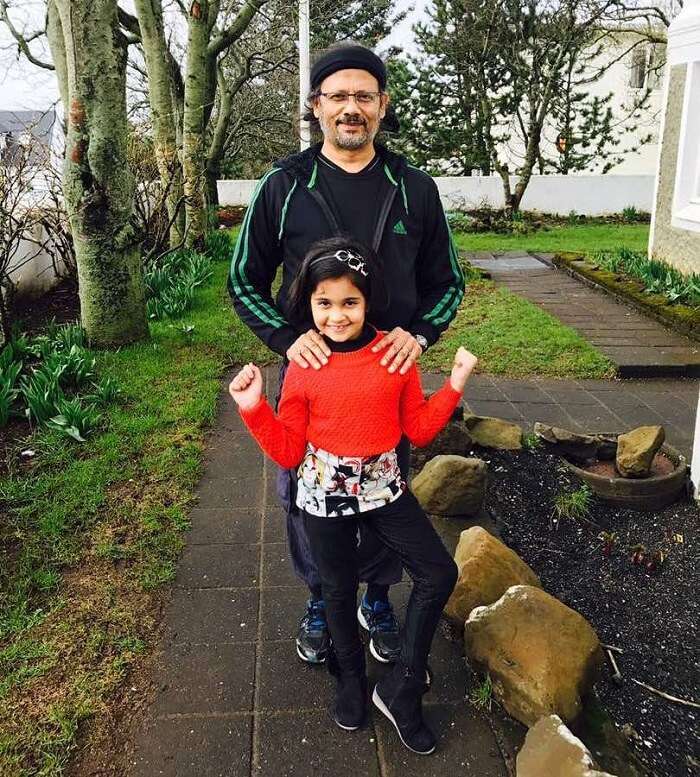 The most amazing part is, a Mercedes was waiting to pick us up and what made it the best is that it was driven by a lady. It was an inspiring moment indeed to see a lady do a man's job.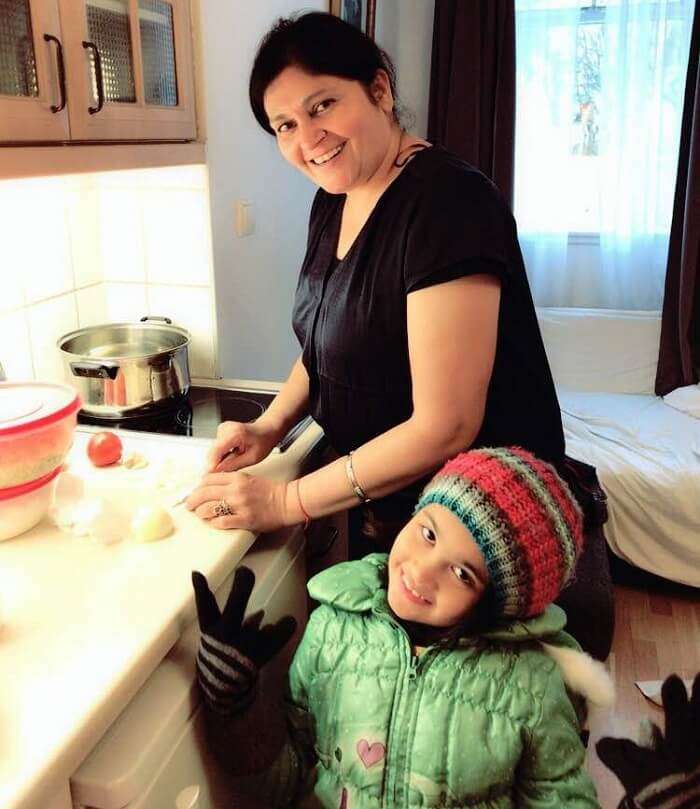 The drive took about 45 minutes from the airport to the beautiful Galtafell home apartment which was about to be my home for the next 5 days.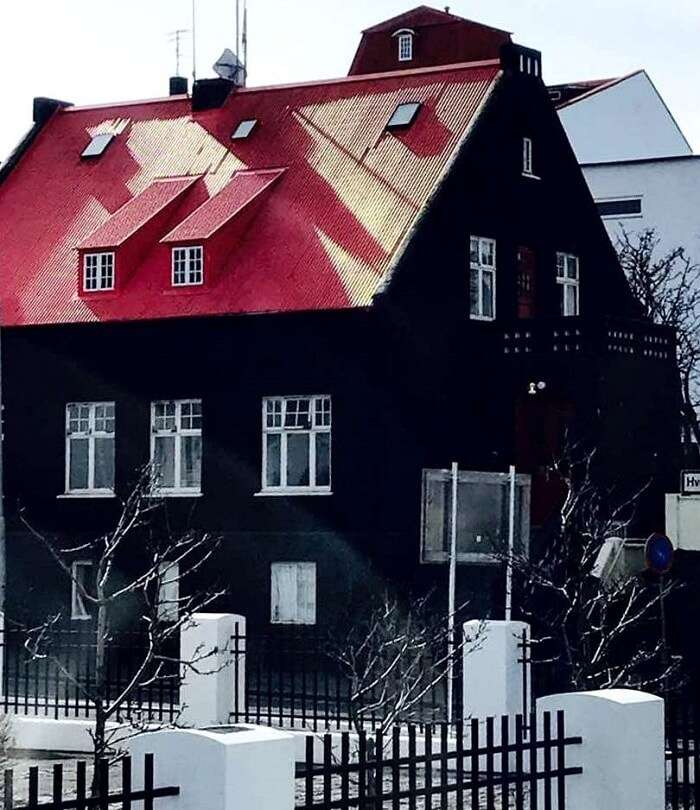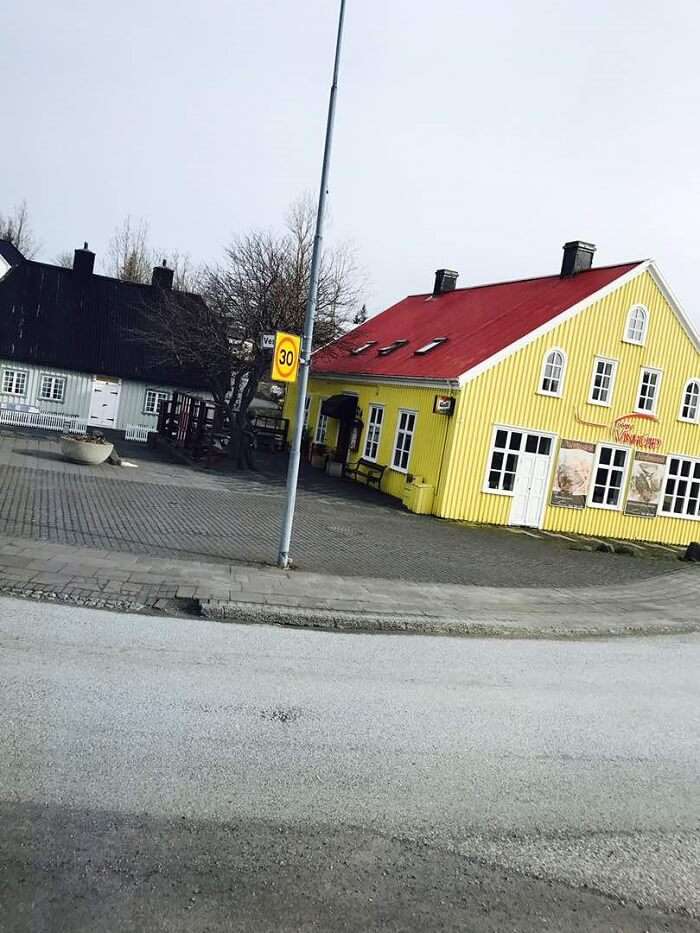 We reached the guesthouse and relaxed our nerves a bit from all the traveling by flight and by road. We later changed, and enjoyed a nice lunch cooked by my mum.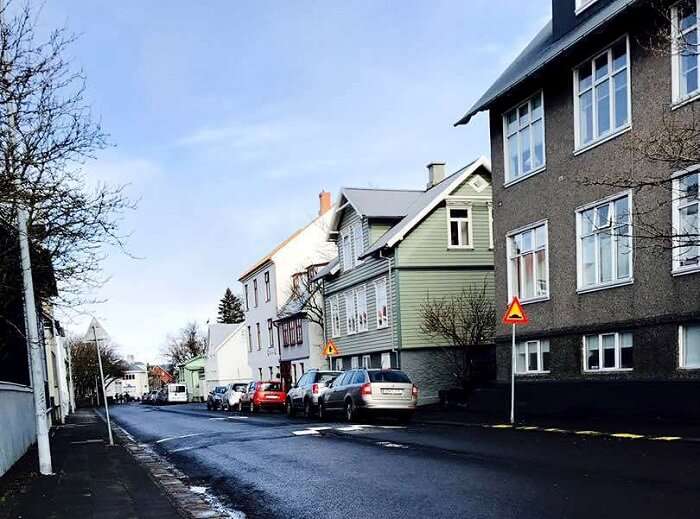 The buildings, the houses, the restaurants, cafes, and the whole neighborhood was just so fresh and unique to watch and relish. Since it was a leisure day for us, we decided to explore the places around the hotel as it was located in the city center. It had been quite a day for us already and we called it a night once we returned to the guesthouse.
Day 4 – The Golden Circle Tour
We were really excited to start our fourth day with the Golden circle tour. Especially my daughter was so excited that she reminded me of my childhood. We had our breakfast and were waiting for the bus to arrive.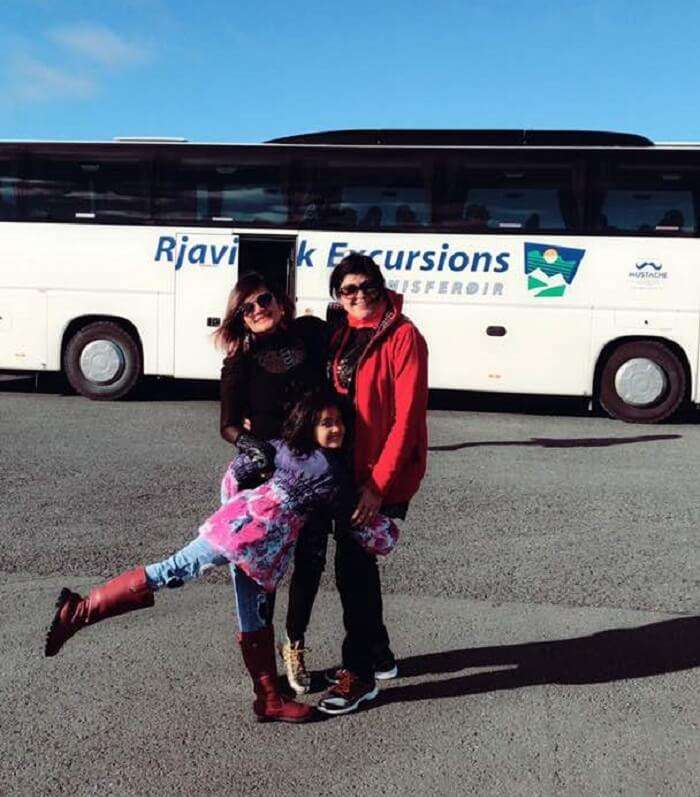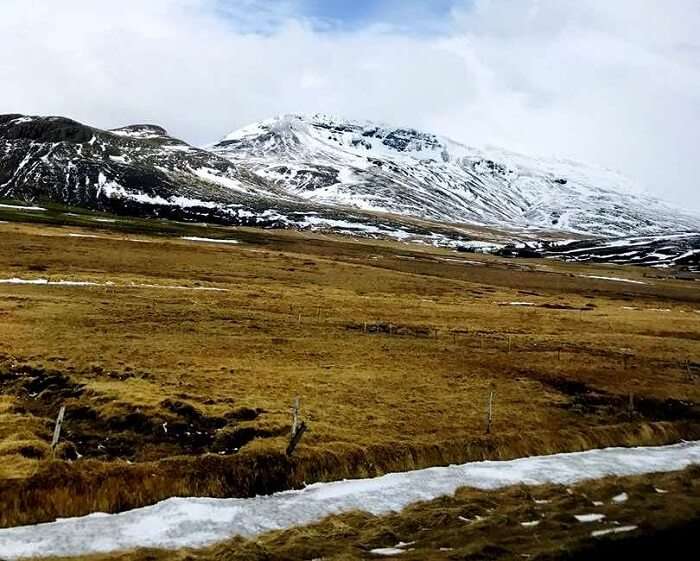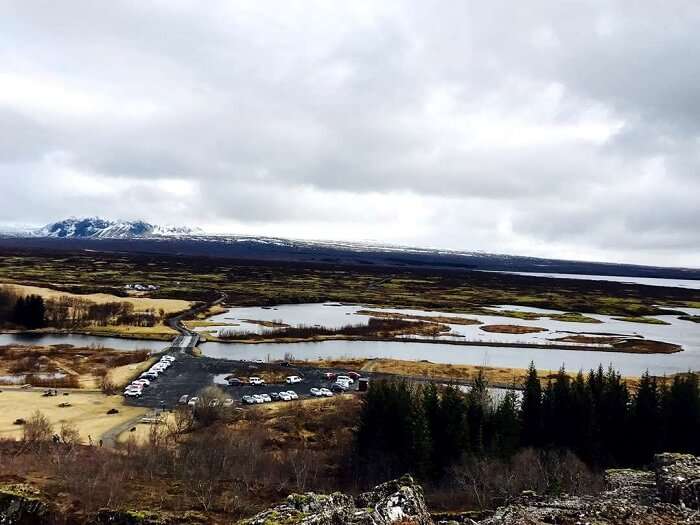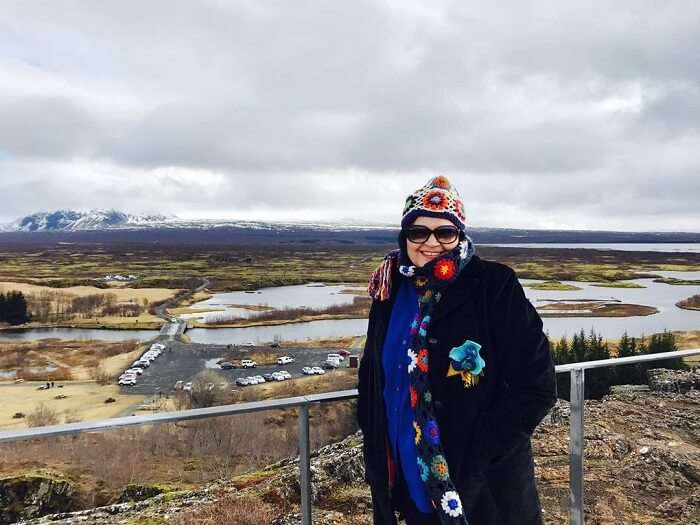 20 Stunning Pics From NatGeo's Instagram Account That Will Have You Glued
All of a sudden it started snowing and we came inside the guesthouse. We thought that we'll be informed about the bus arrival but unfortunately we missed the bus.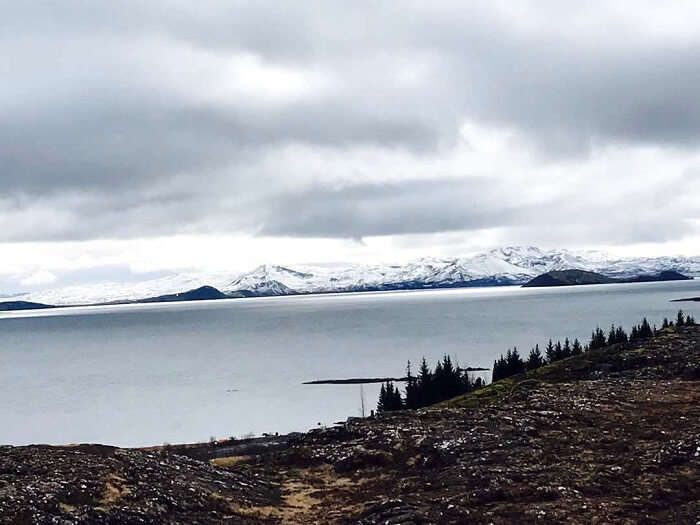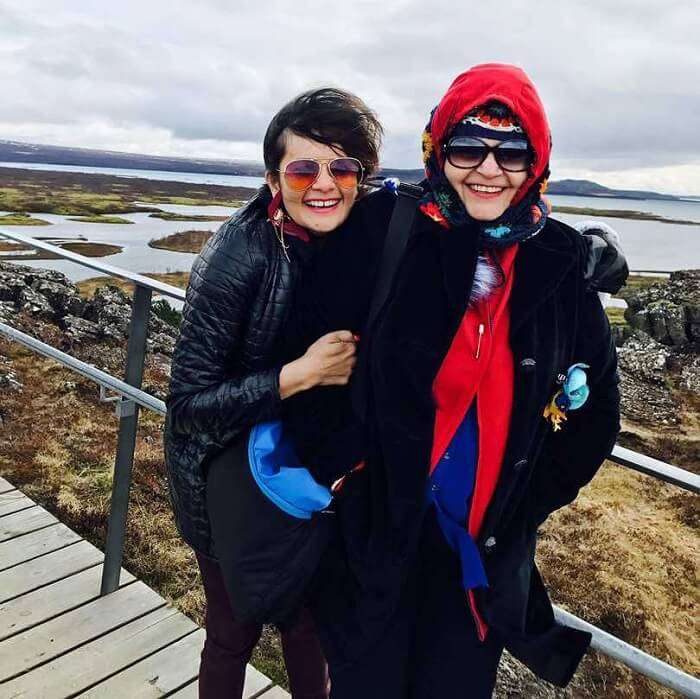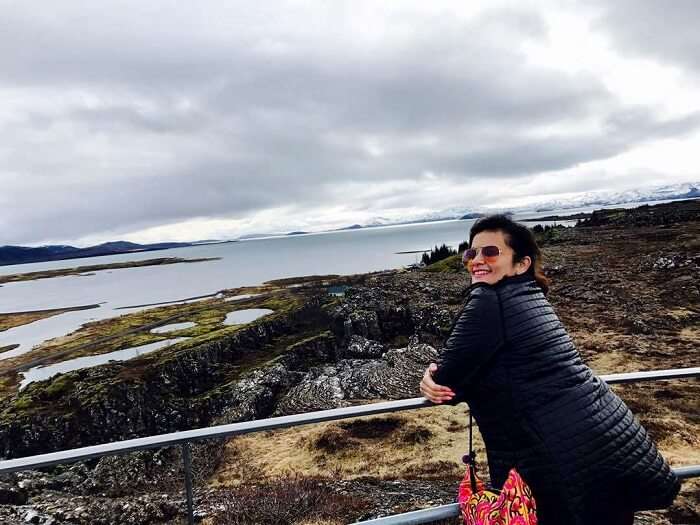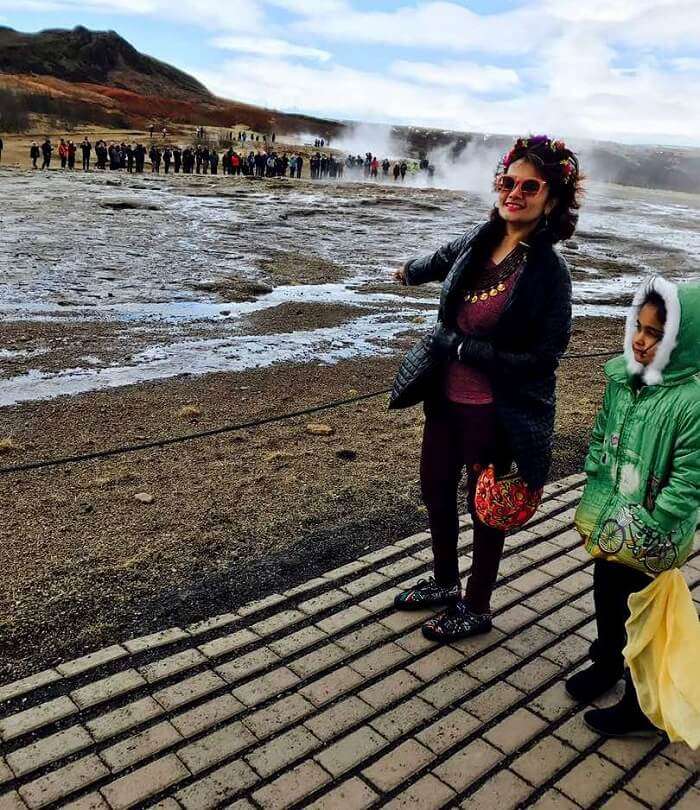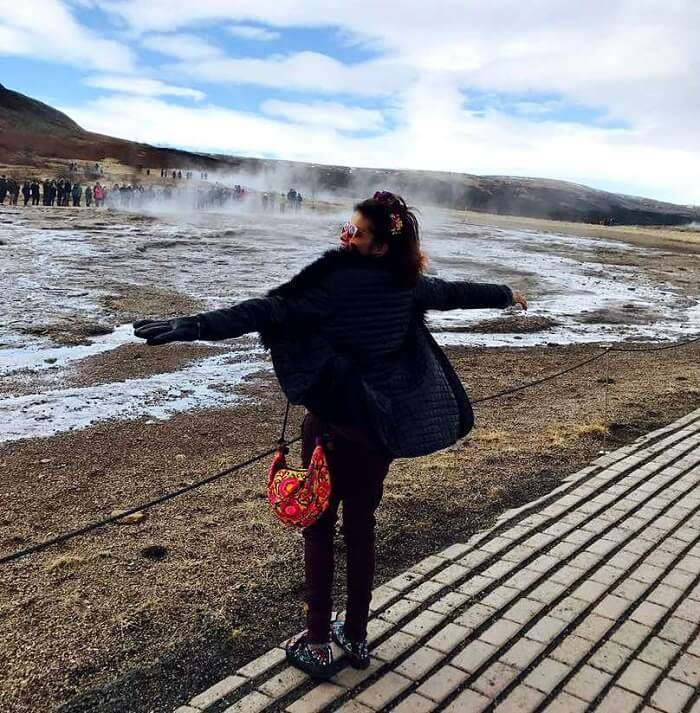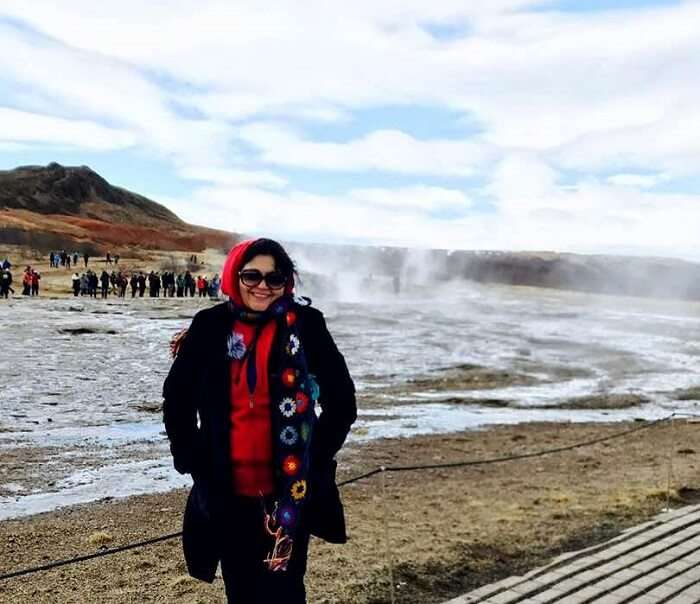 Soon a cab was arranged and we were on our way by 1pm. Our first stop was the stunning Thingvellir National Park, post which we went to visit the Gullfoss waterfalls.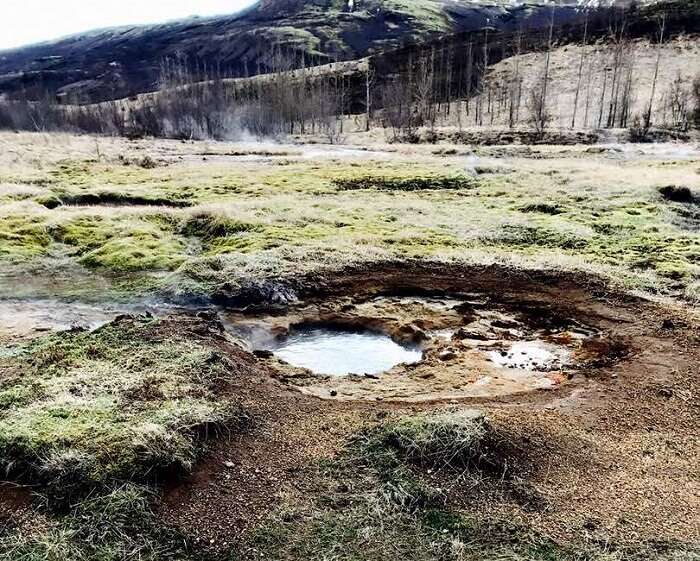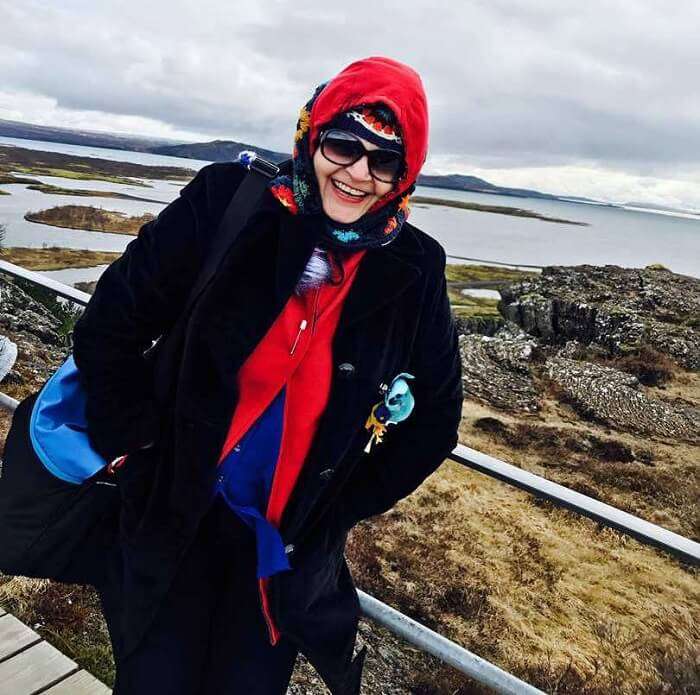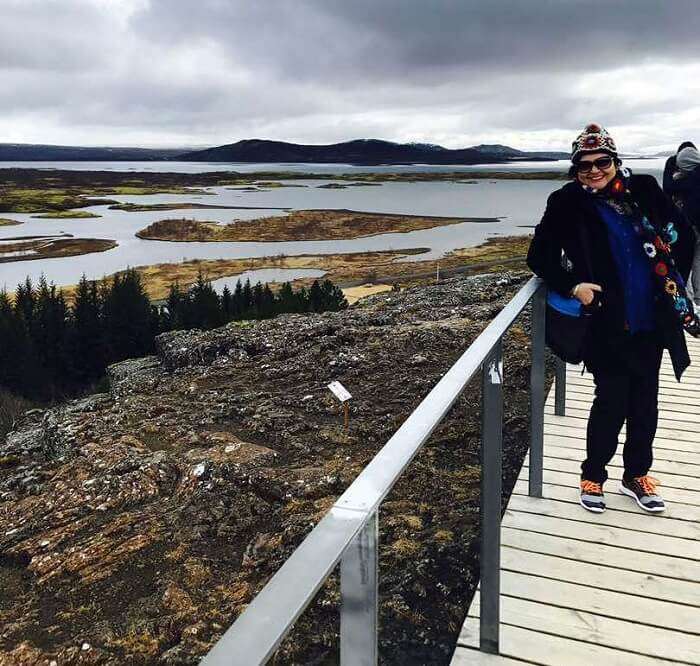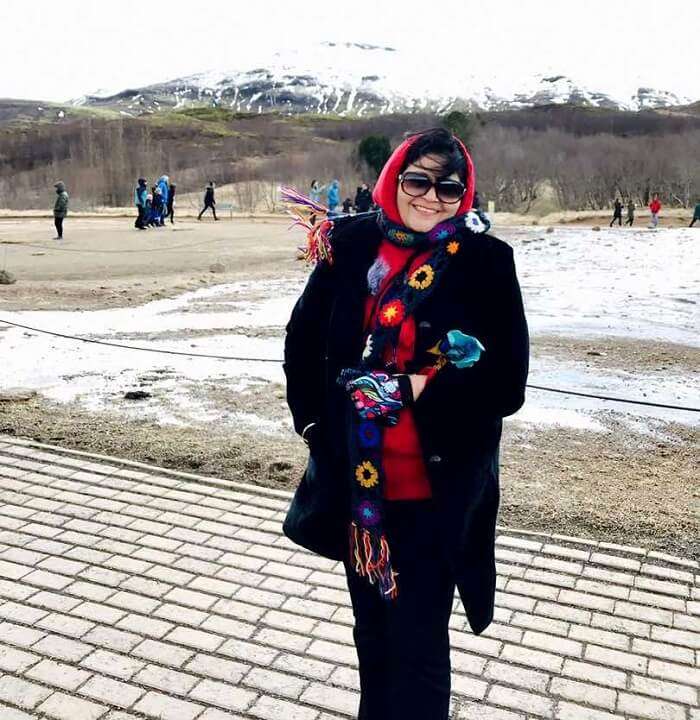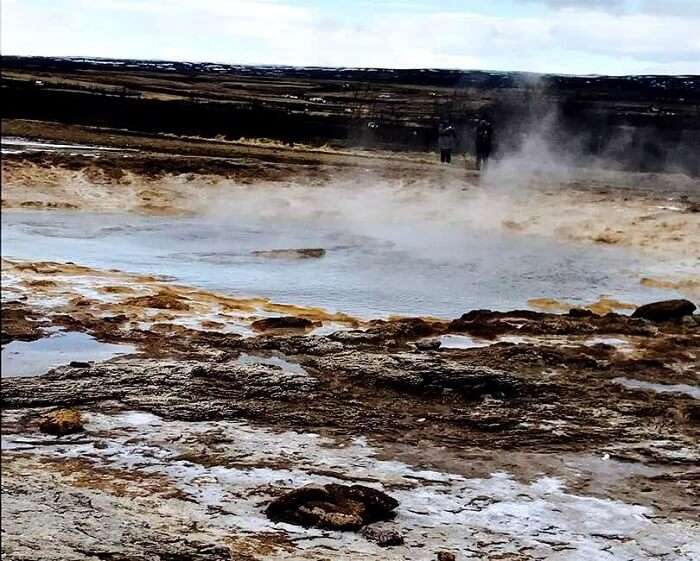 The whole day just so beautiful and the changing landscapes from rugged mountains, to cascading waterfalls, and natural geysirs to magnificent volcanoes, everything felt like a perfect treat to watch.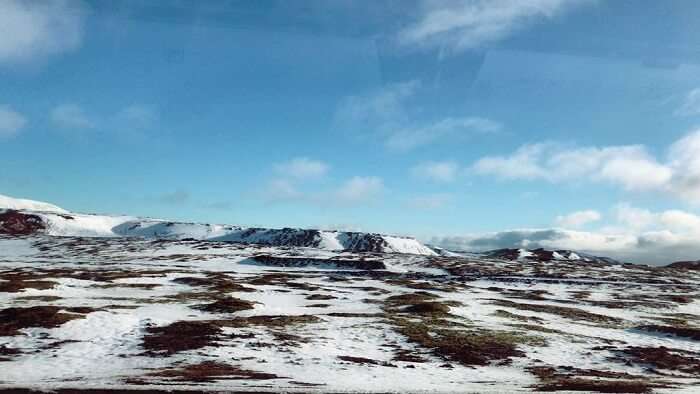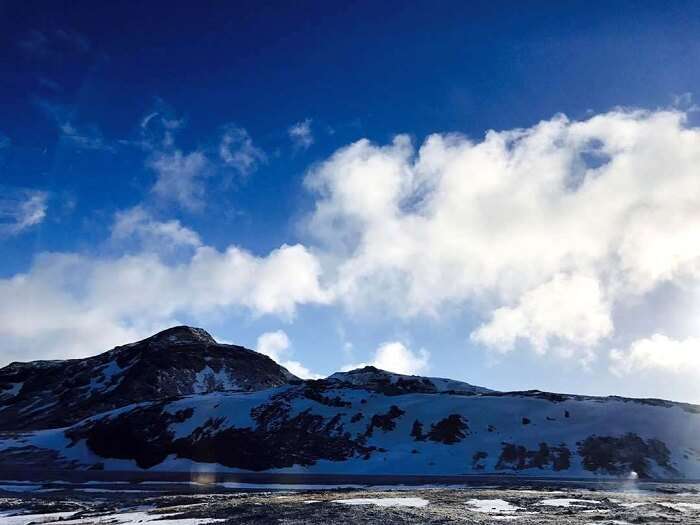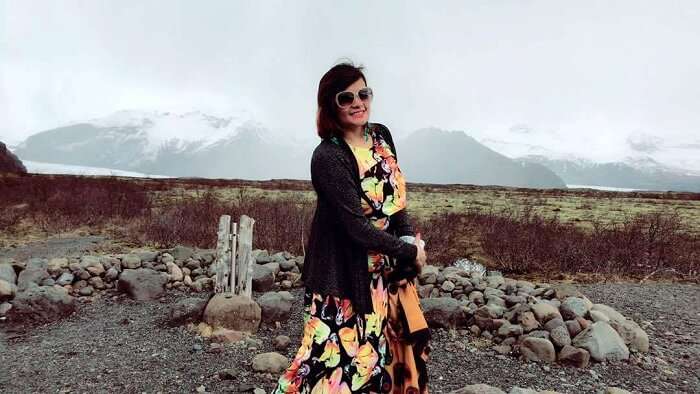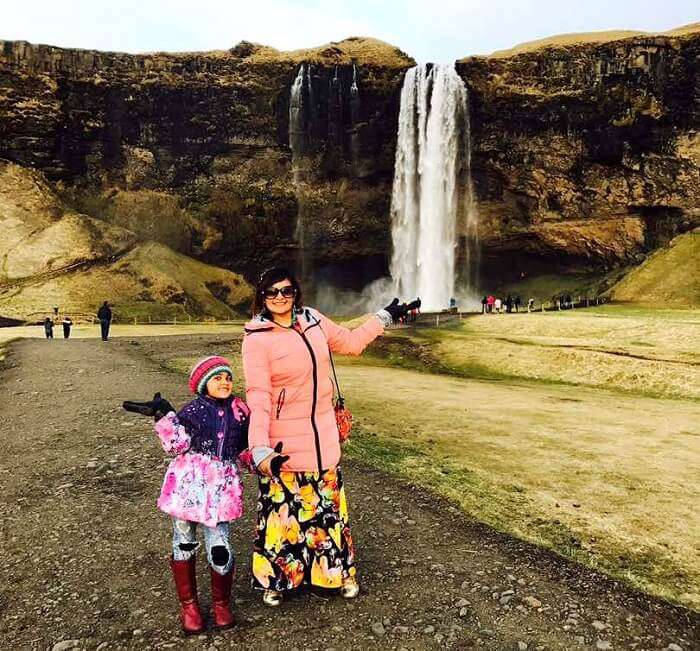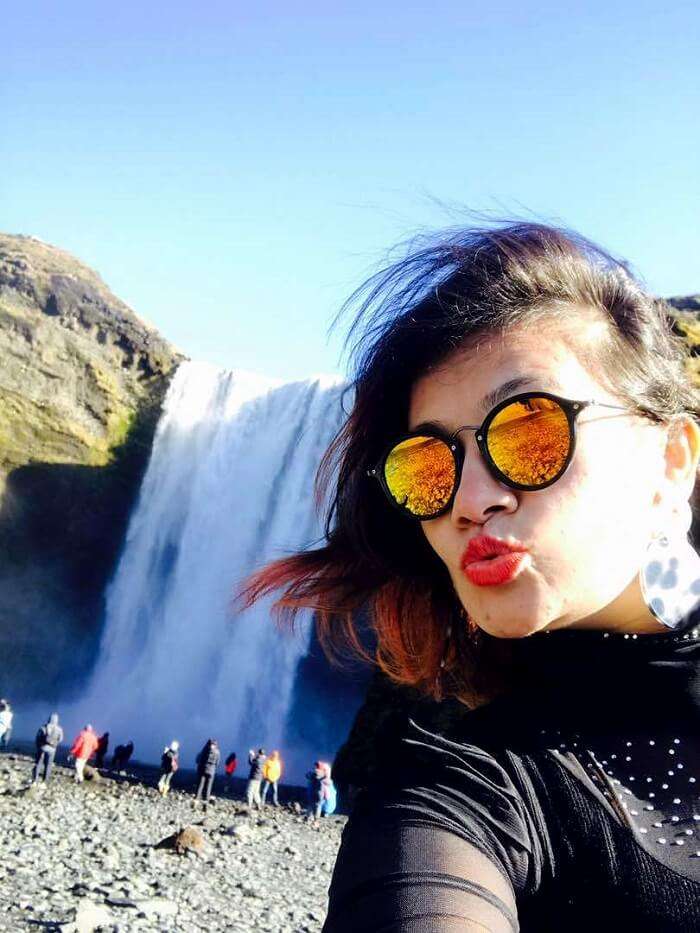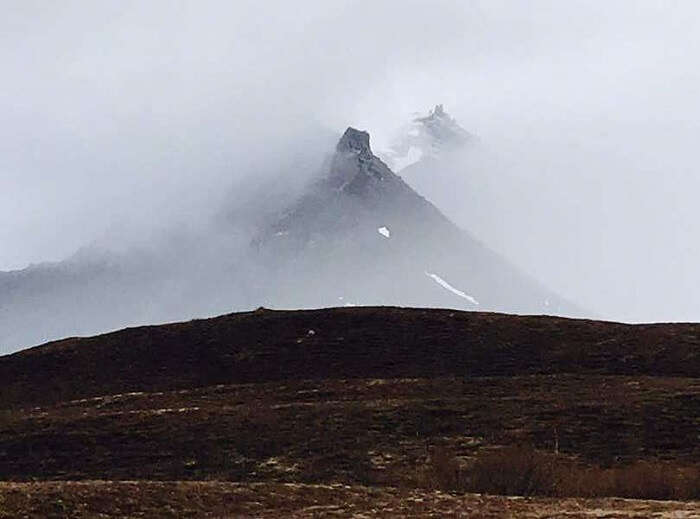 It was quite an interesting day for us and after enjoying so much, we returned to the guesthouse and retired to bed post dinner.
Day 5 – Hypnotizing Northern Lights
Our fifth day was dedicated to city tour and watching aurora borealis. Finally the day had arrived when we were about to witness the northern lights in reality.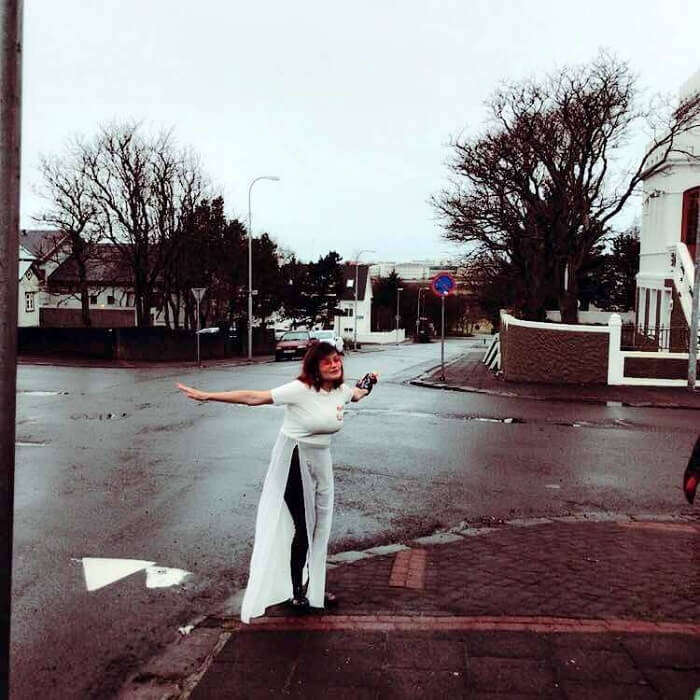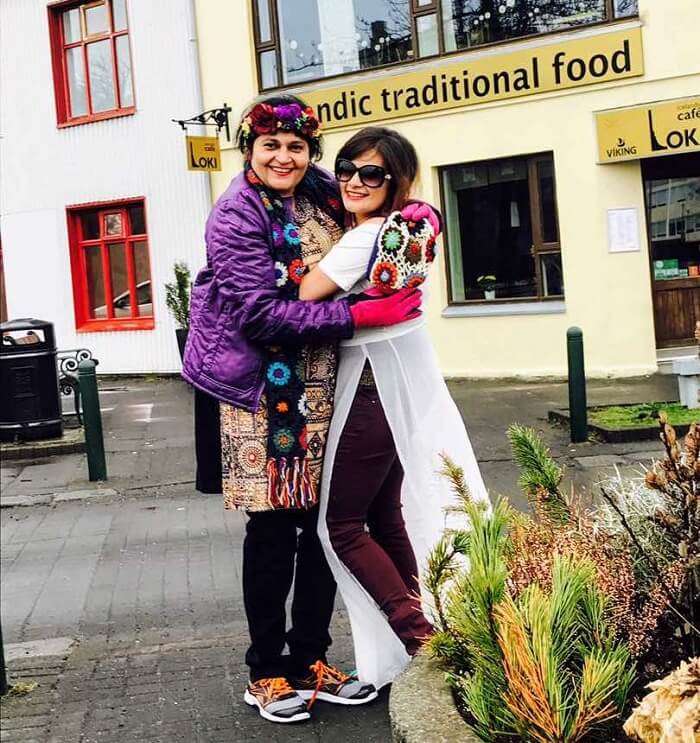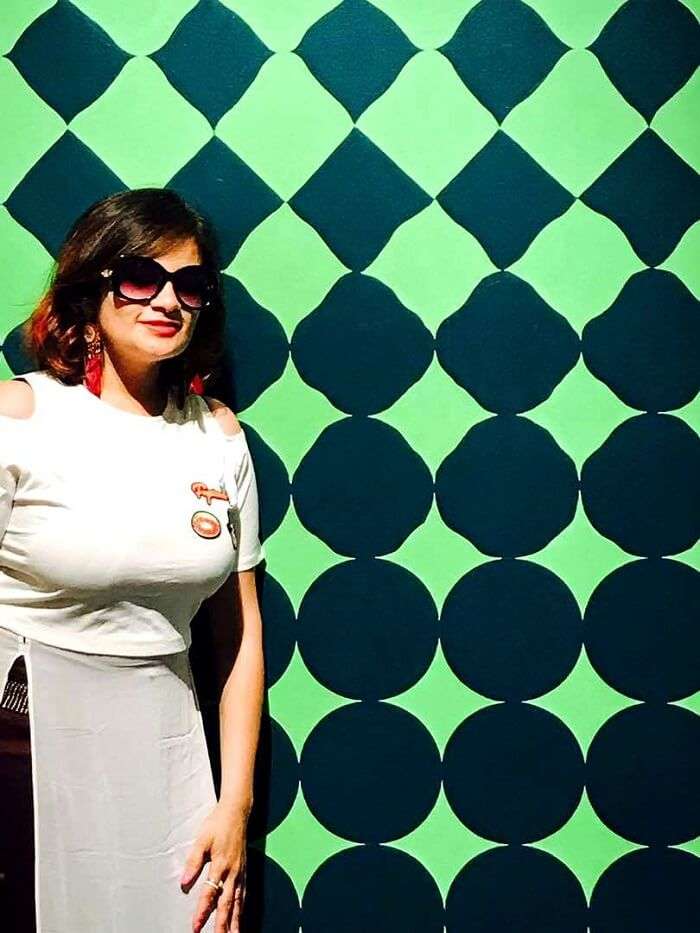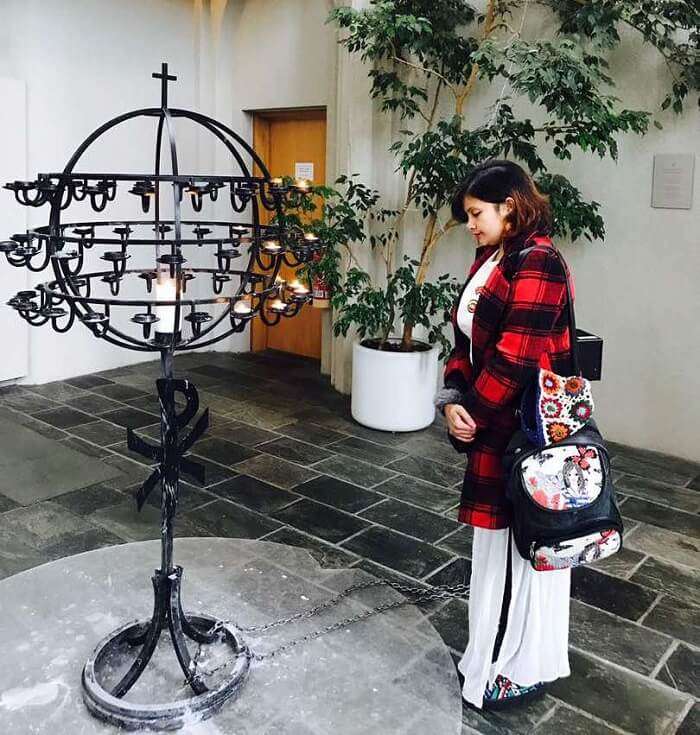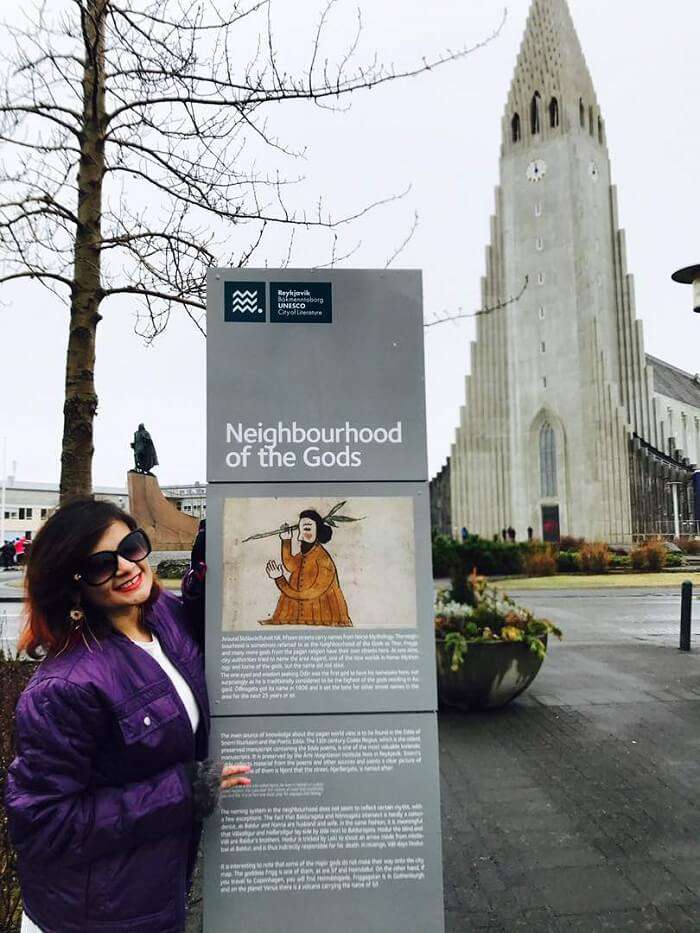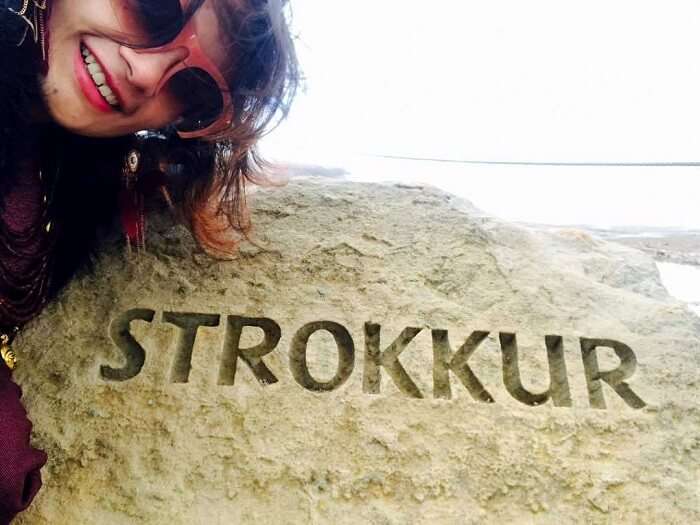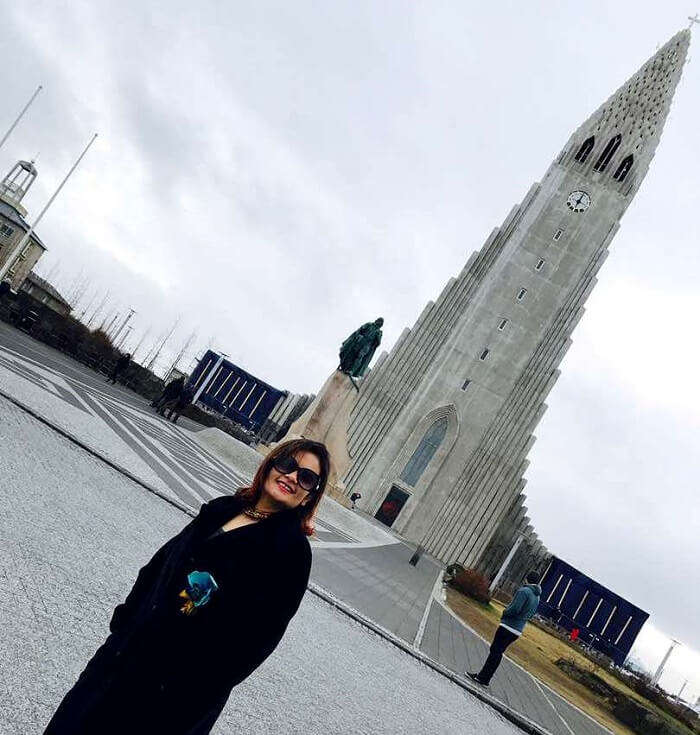 These Winter Pictures Of Oymyakon Will Make You Want The Summers To Never End
We had our breakfast and were soon on our way. We visited the famous Hallgrímskirkja church, National Museum of Iceland, Cafe Loki, and indulged in a bit of shopping in Reykjavik.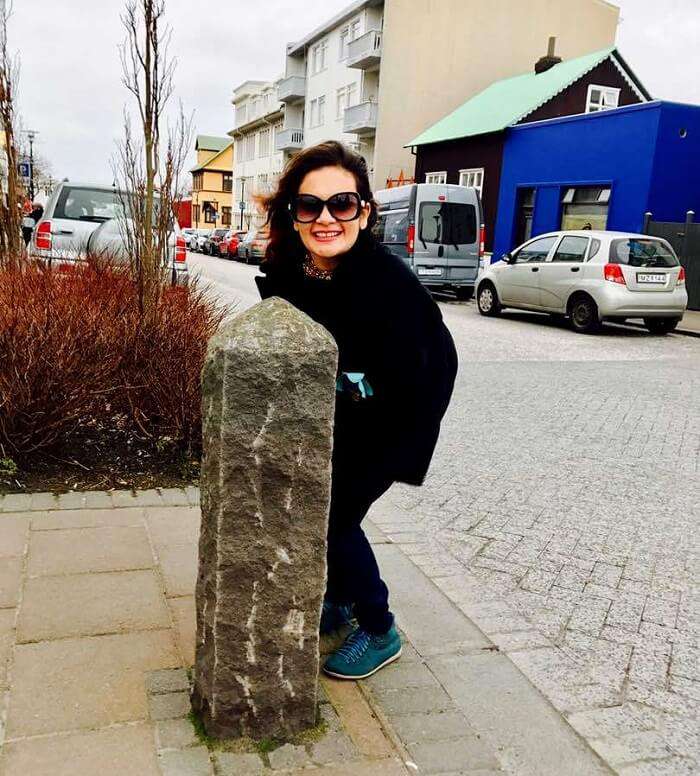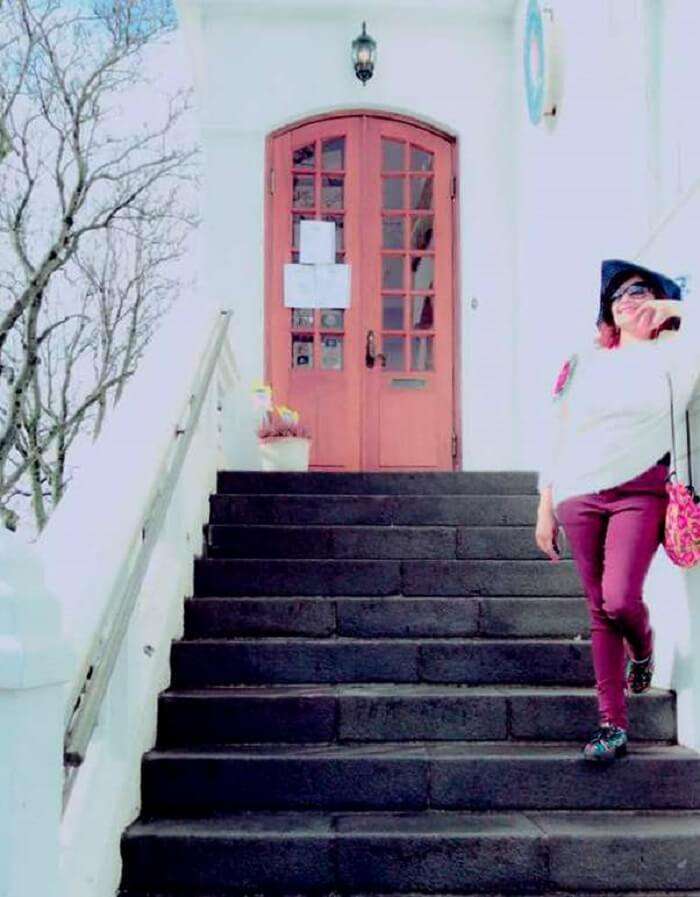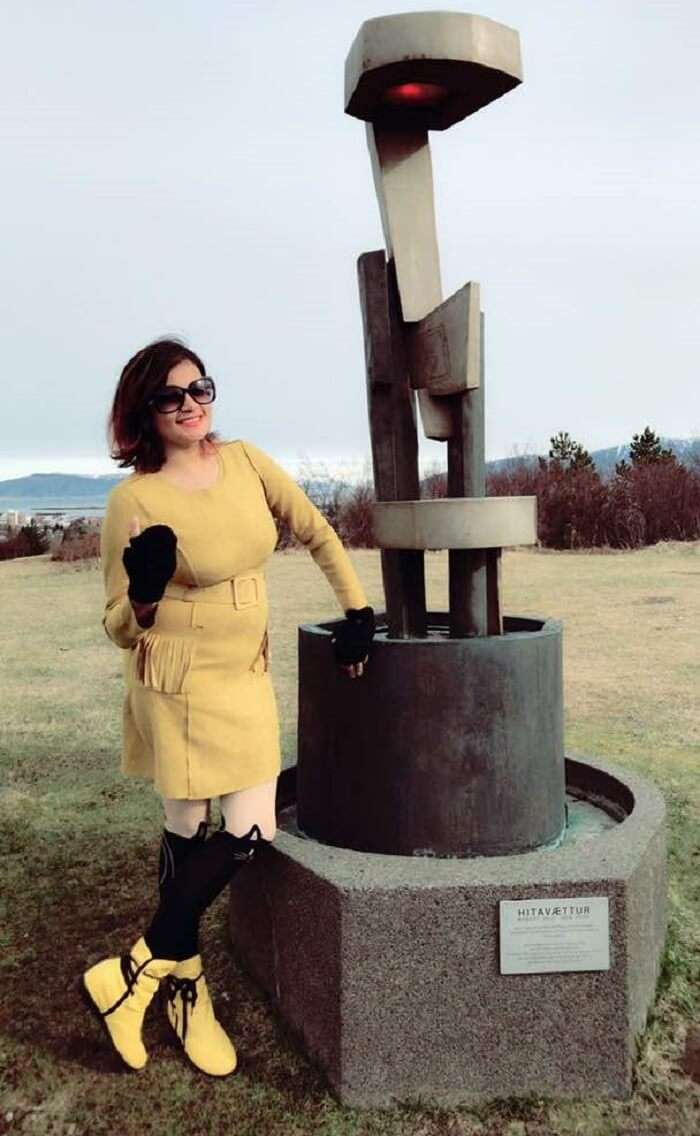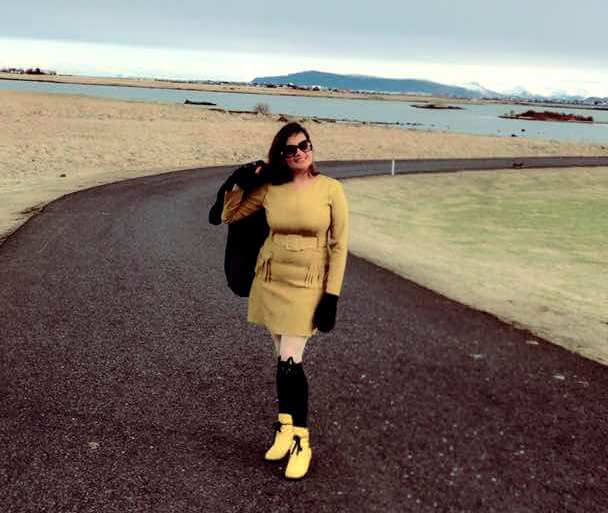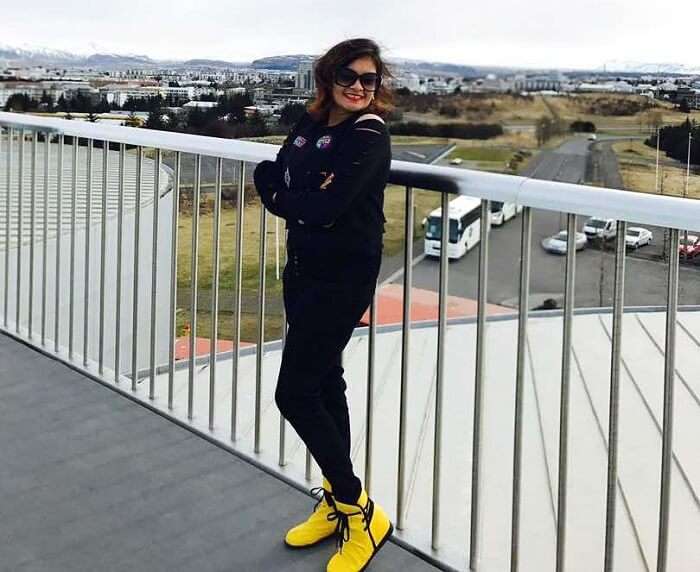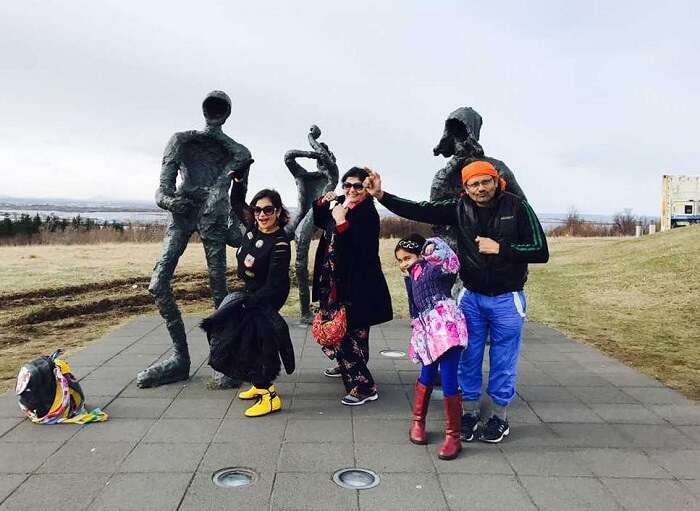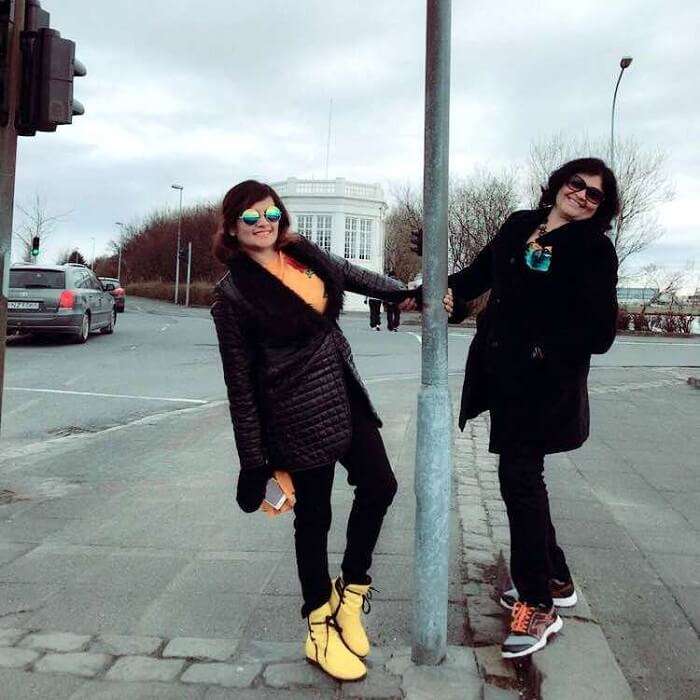 Post that, we went for the grand northern lights tour in the evening which was for about more than two hours. Unfortunately we couldn't capture in camera what we captured with our eyes.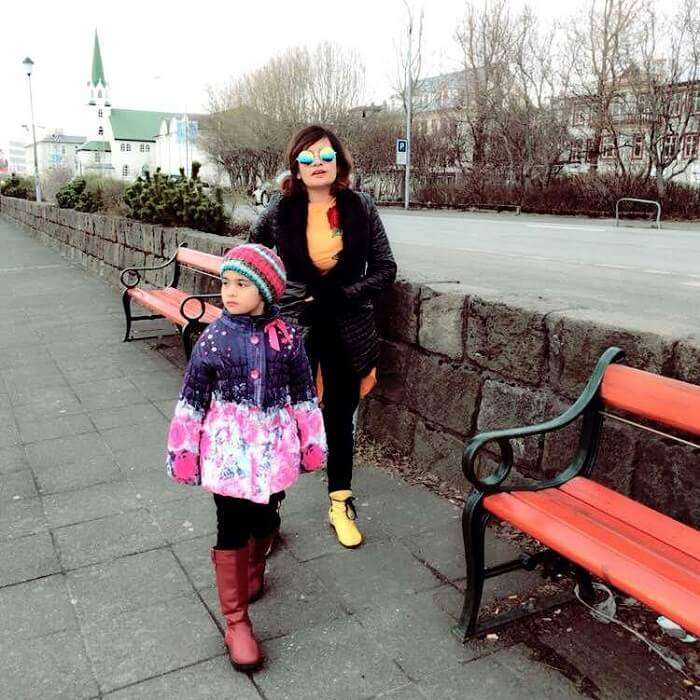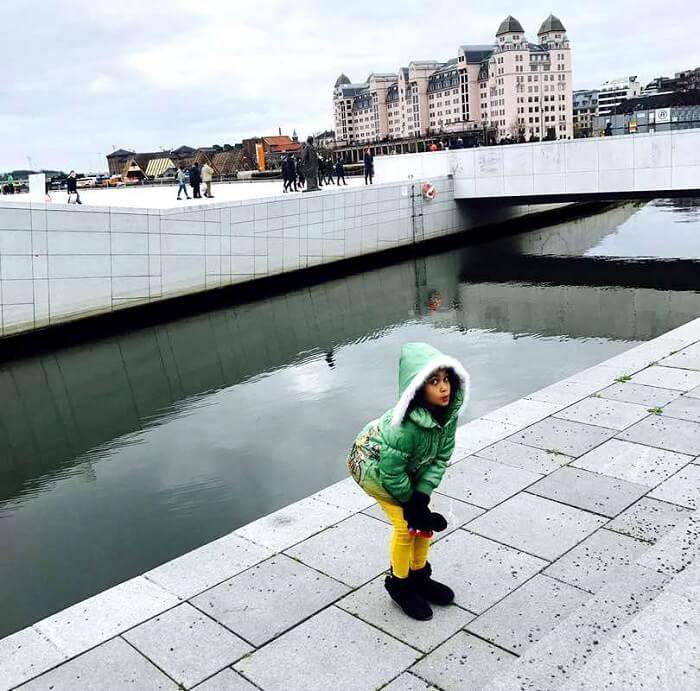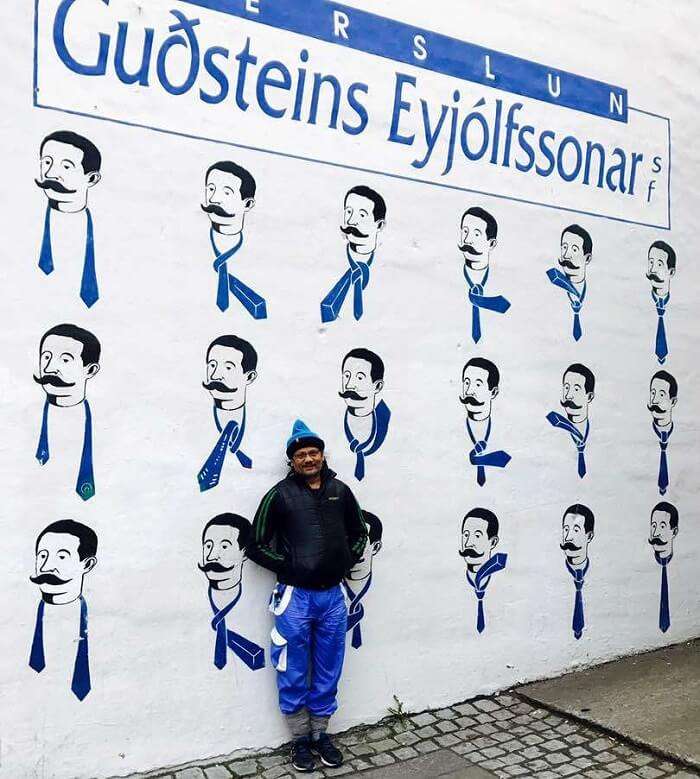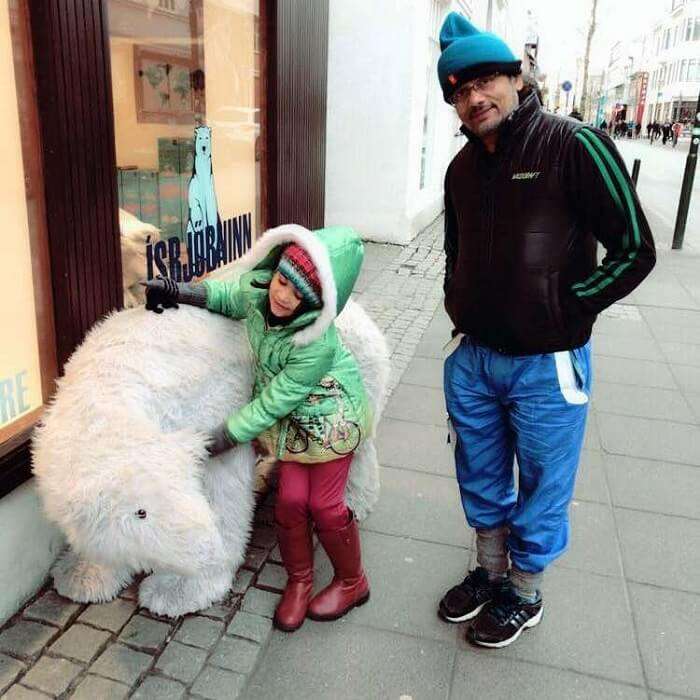 It was one of the best moments in my life to witness such magic in the sky. I was mesmerized and overwhelmed at the same time. Though I missed my husband Dilip at every moment, I had a great time with my parents and my daughter.
Day 6 – The Bewitching Glacier Lagoon In Jokulsarlon
On the sixth day, we started out a bit early as it was going to be a journey of 14 full hours. We had to leave to Jokulsarlon, where we had planned to visit the famous Glacier Lagoon.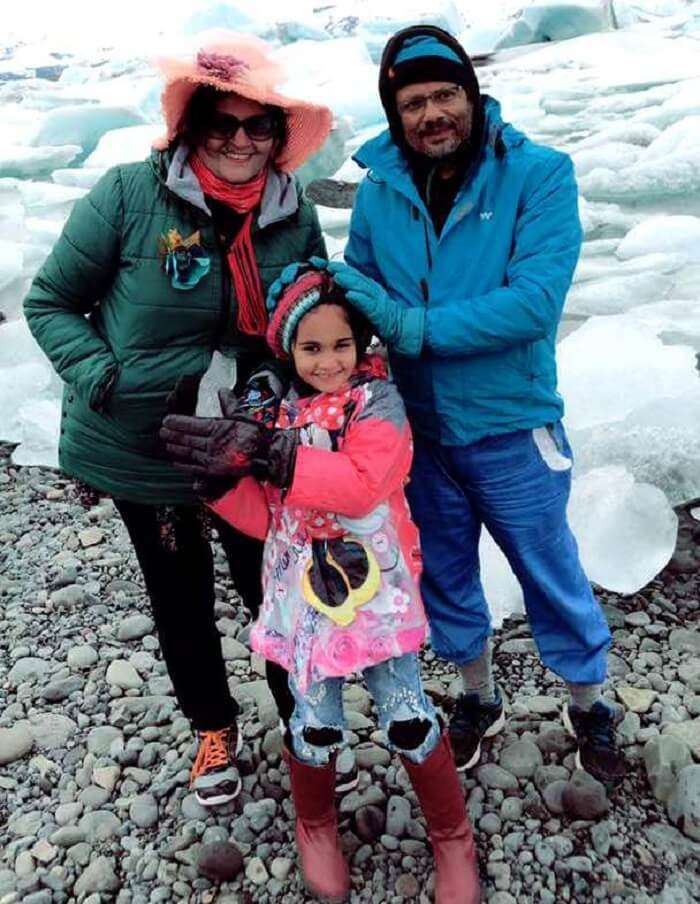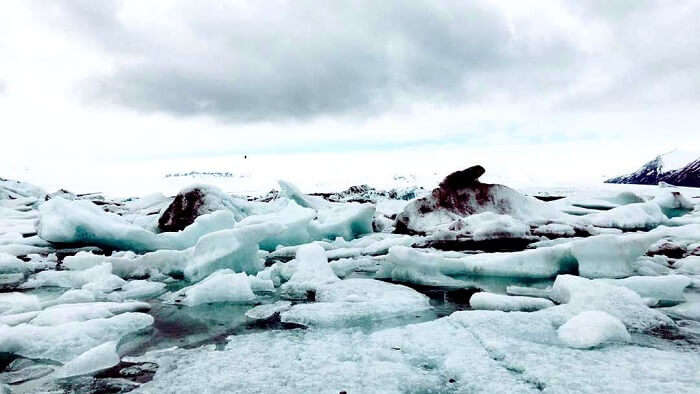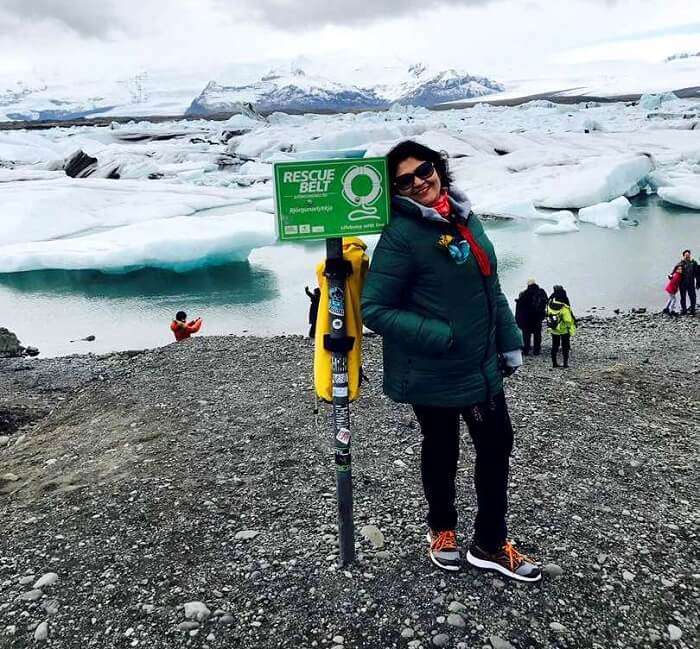 11 Bewitching Places Of The World Where The Sun Never Sets
When my eyes met the glacier at the first sight, I instantly remembered Shahrukh and Kajol's song of Gerua which was shot in Iceland.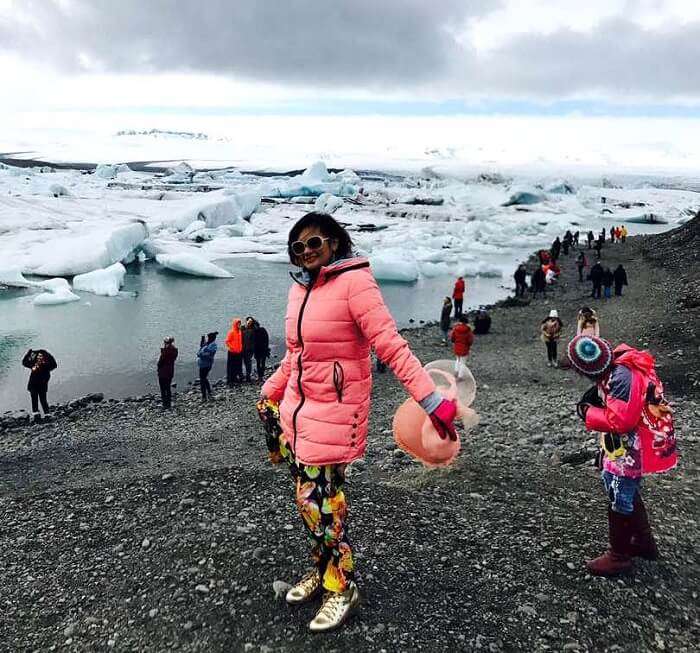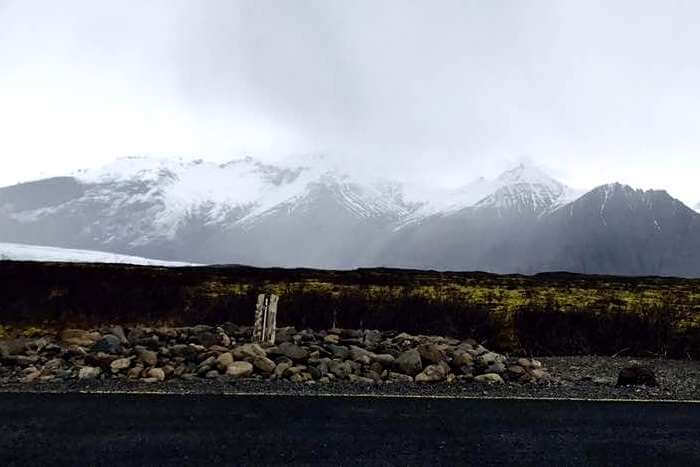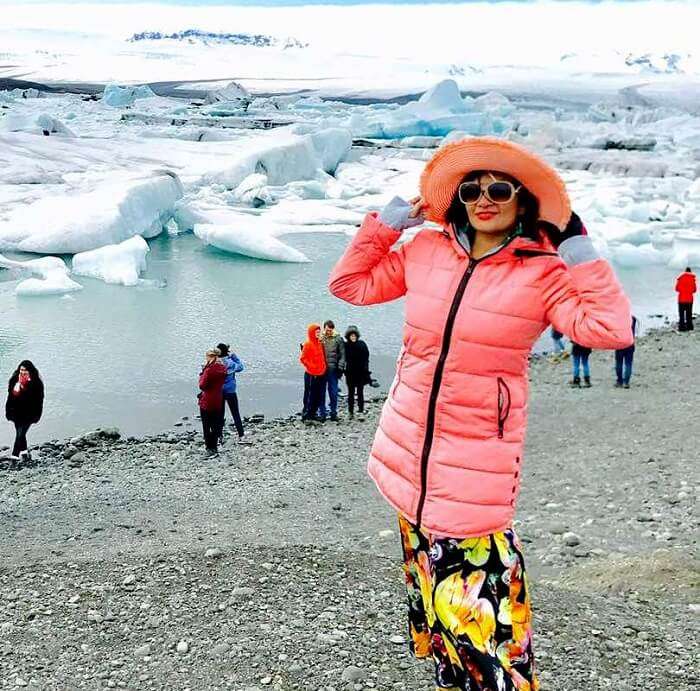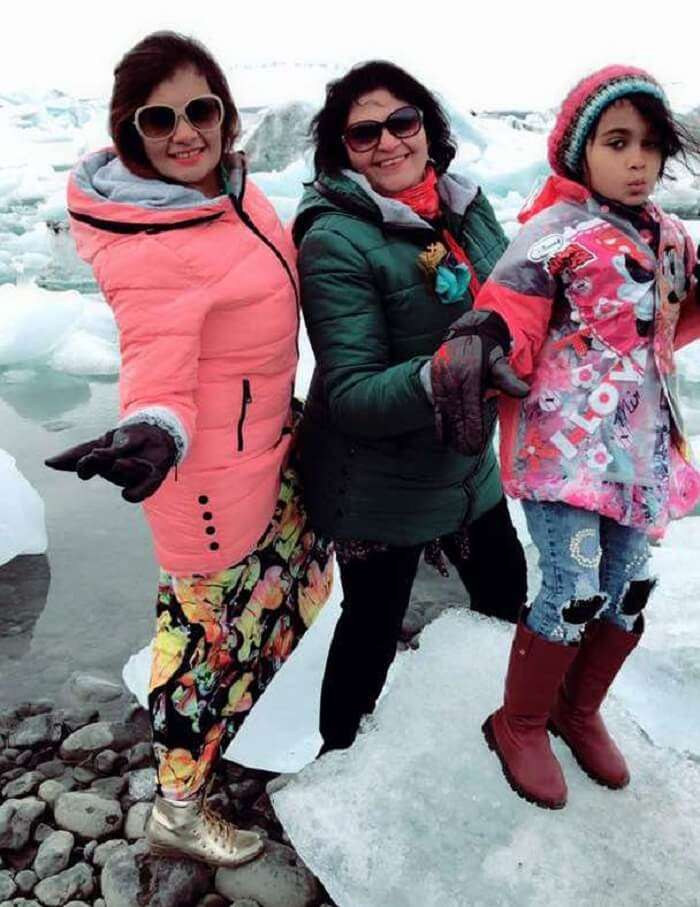 We explored the Glacier Lagoon, and clicked uncountable pictures near the Vatnajökull glacier. It was very exciting for my daughter to something so extraordinary and completely different from what we see in India.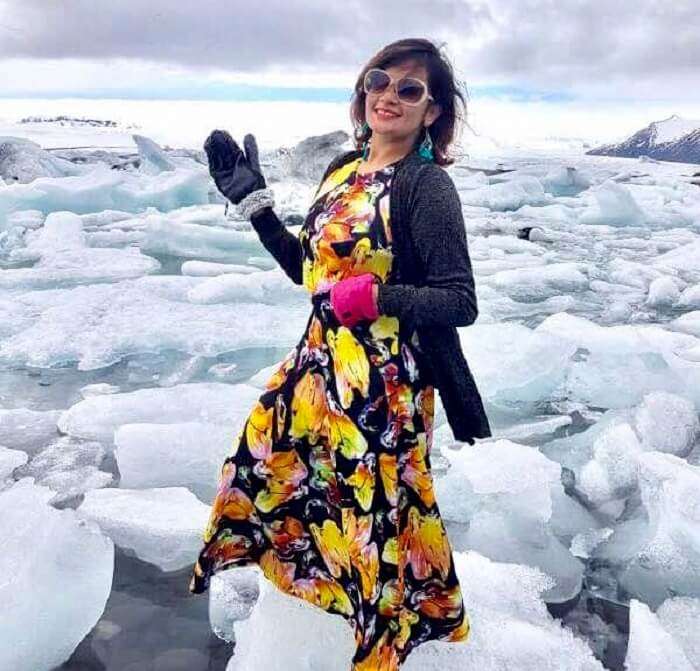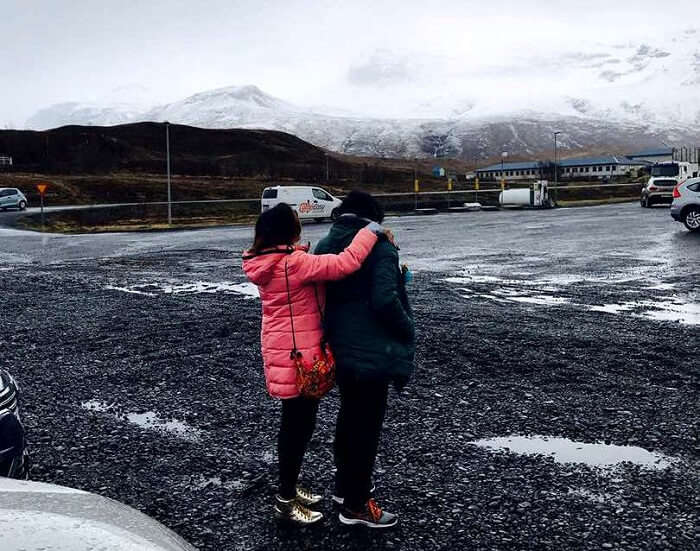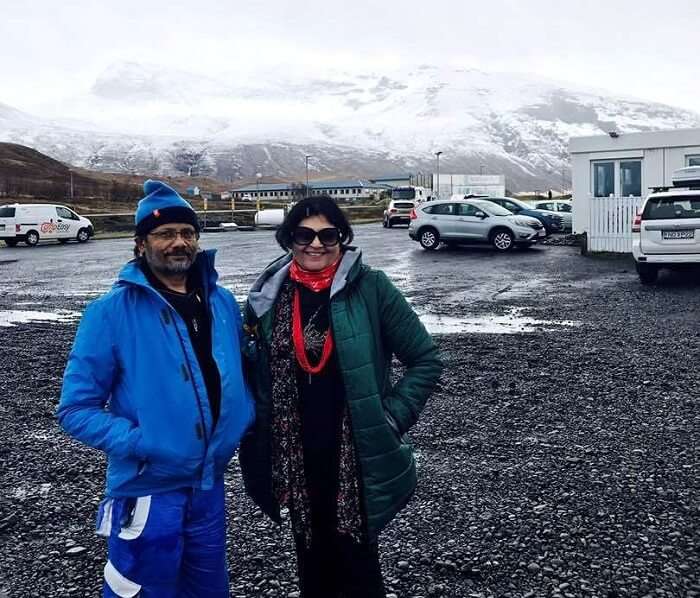 It was a day well spent and lived to the fullest. We were feeling nothing but content with what we experienced and what we had with us to cherish.
Day 7 – The Mesmerizing Blue Lagoon
On the seventh day, everyone started reminiscing how amazing the previous four days were as this was the last day in Iceland. We had saved this day for one of the best experiences in Iceland, which is, the Blue Lagoon.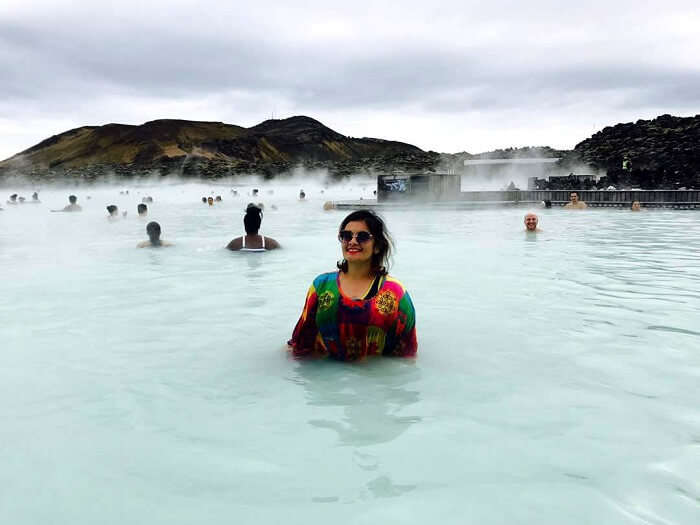 Southern Lights: Have You Heard Of The Aurora Australis?
We started the day on a good note and with all those smiles around, I was assured that this day will be totally worth it. My parents were feeling charged up as well and my daughter was as chirpy as ever.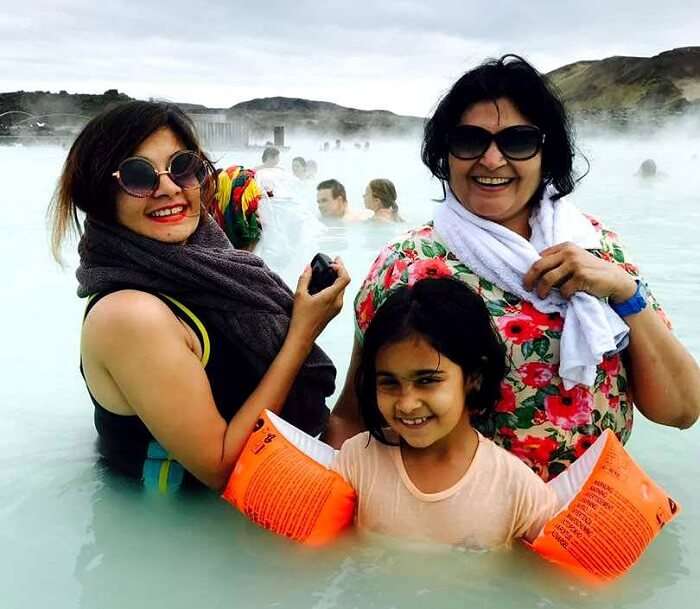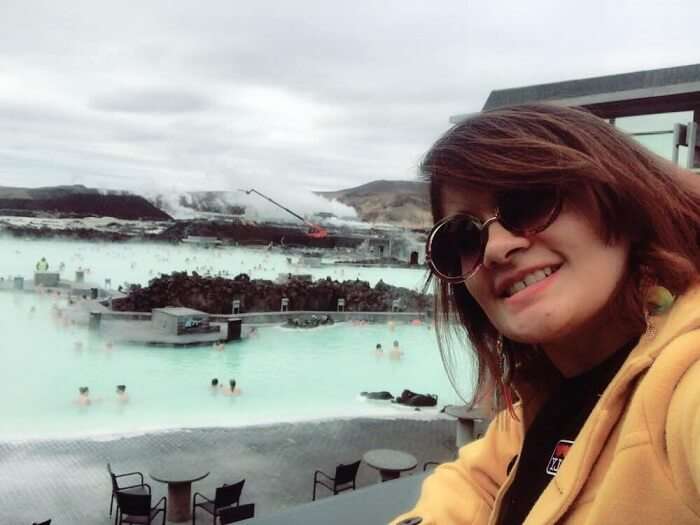 Soon we were on our way to the volcanic land of Grindavík which took us about 45 minutes from Reykjavik. It is considered to be one of the best places to visit in Iceland.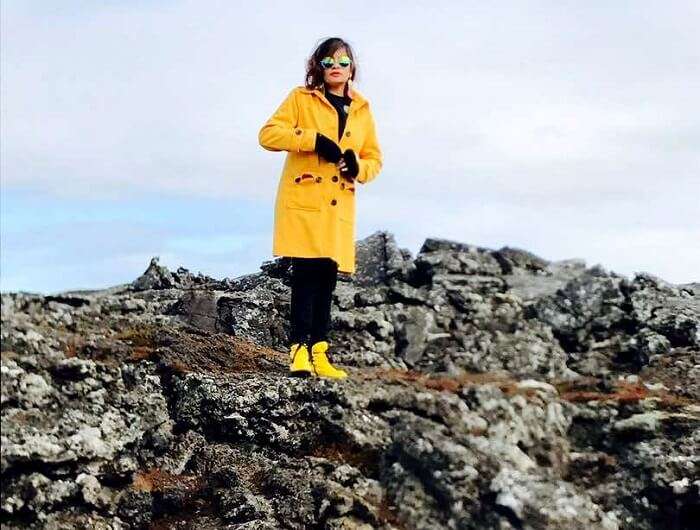 It was a great experience to dip ourselves in the famous geothermal spa of Blue Lagoon which is believed to be rich in sulphur and silica.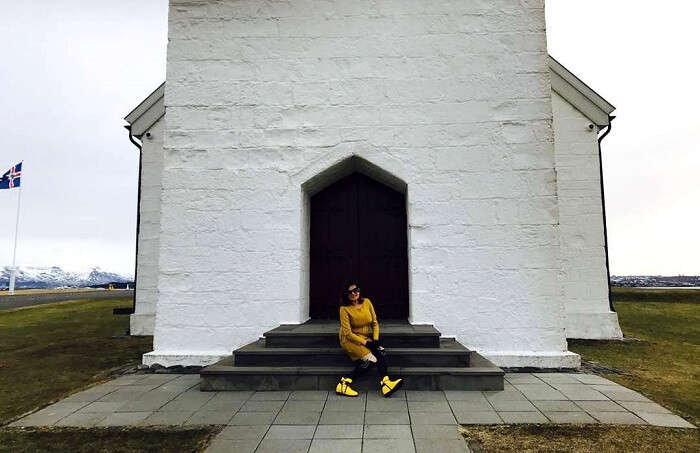 The whole landscape looked so dreamlike. It was unbelievable to see how a man-made lagoon could look so natural and outstanding. We dipped ourselves totally in the lagoon and I was glad to see how my daughter was having a blast in the hot springs.
The Awesome Norway
Day 8 – How You Doin' Oslo?
We woke up on the eighth day with such nostalgic feelings we had to depart from this beautiful gem of a place. But everything fell into place when we thought to ourselves that we still had one more destination to explore.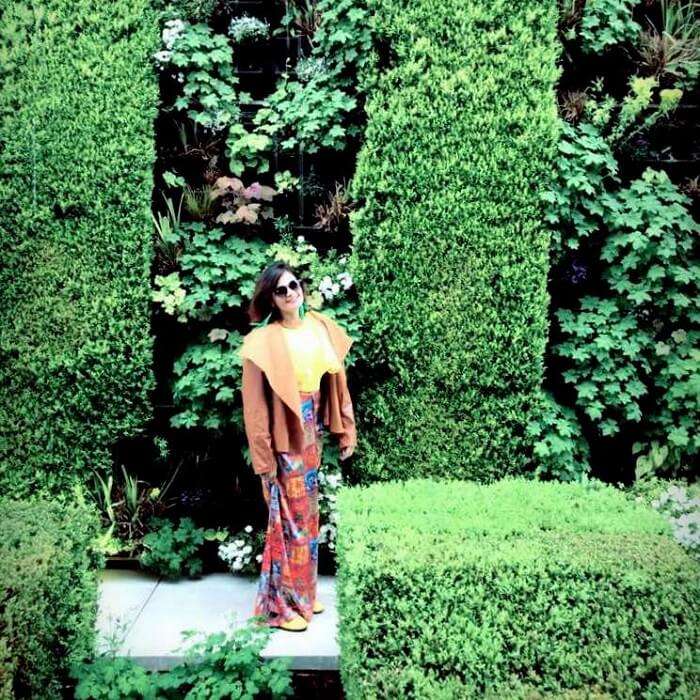 Solo Female Travel Destinations In The World: Surreal, Sensational, And Safe!
We were transferred to the airport and boarded the flight to Oslo, Norway. We were holidaying during Easter and the whole surrounding was full of celebrations.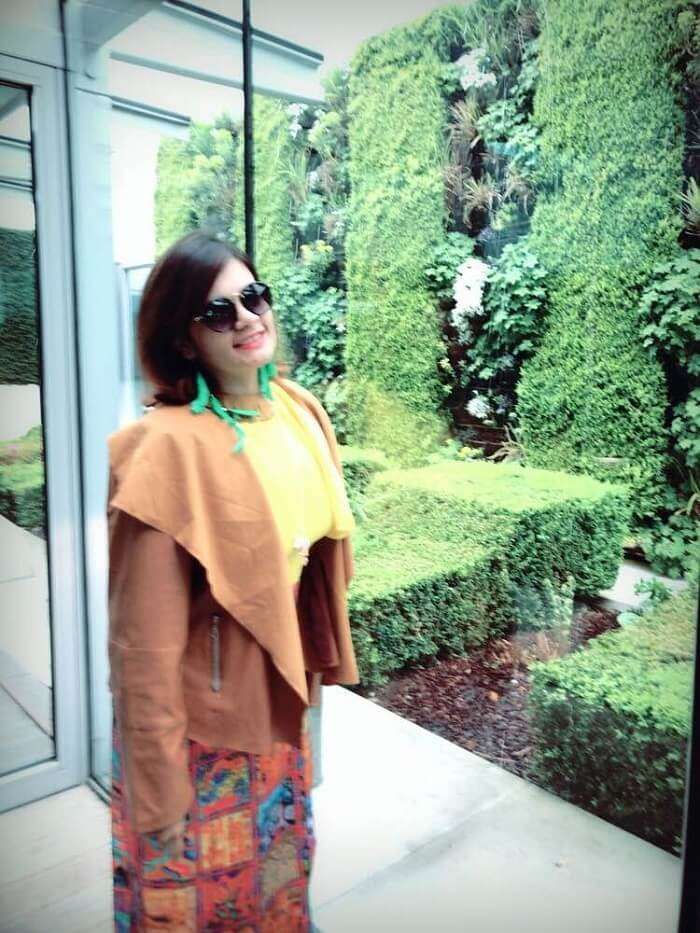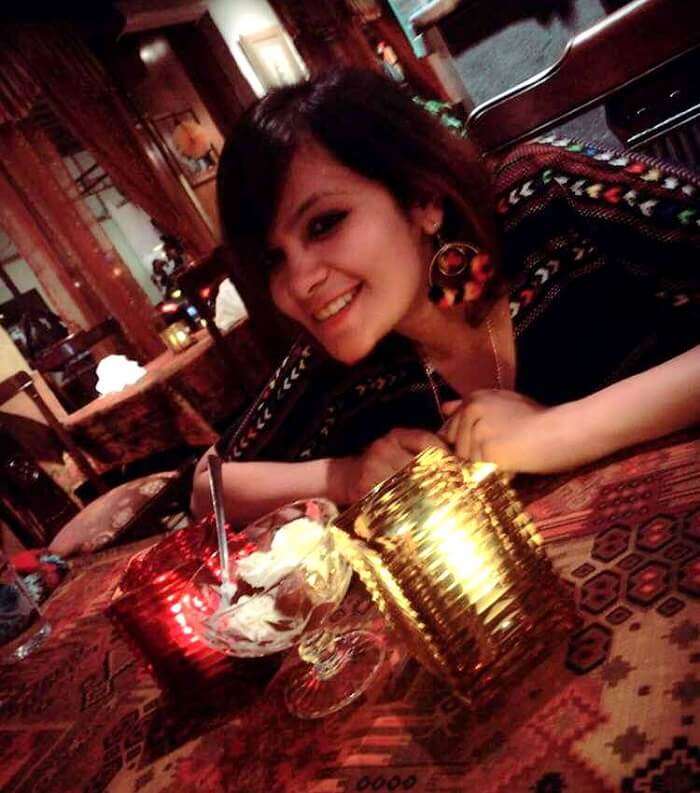 We reached and checked into the Anker Hotel in Oslo. It is a nice hotel but the area is a bit unsafe to walk around and be all by yourself.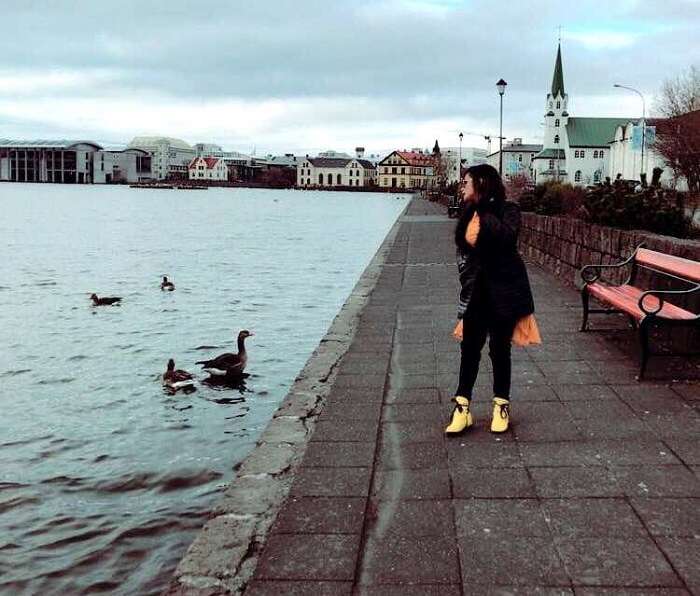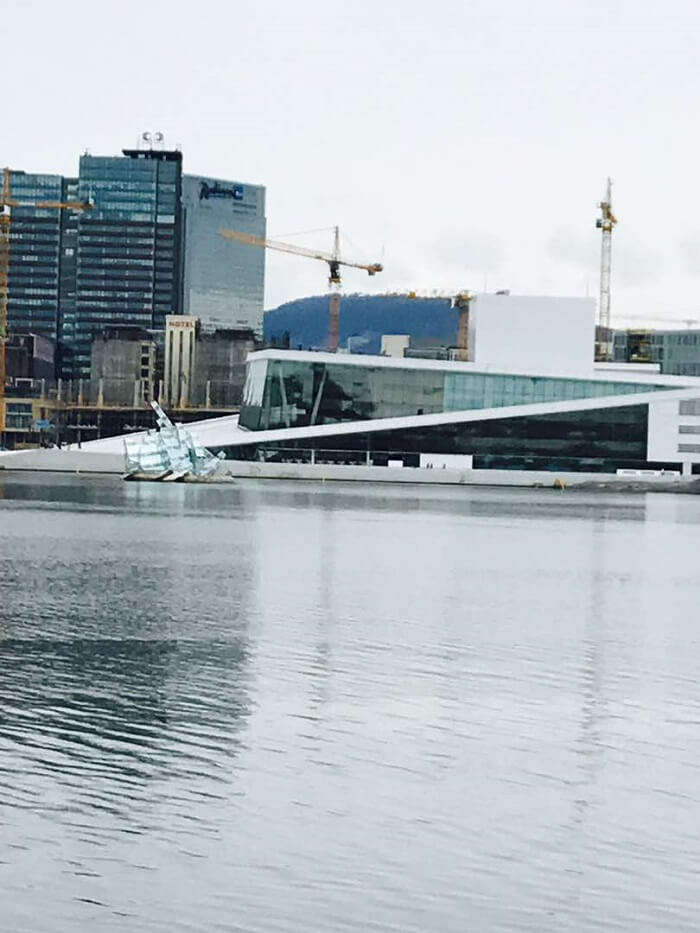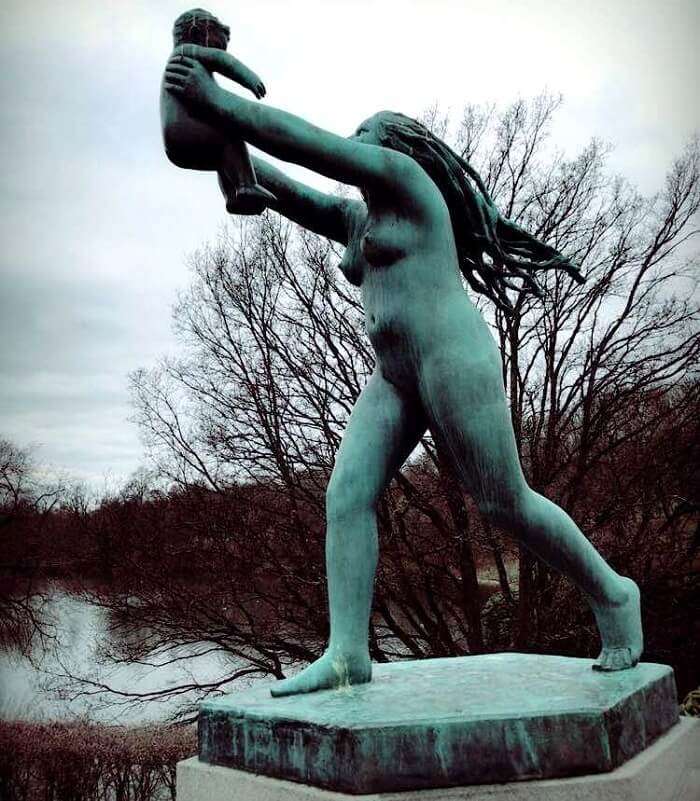 We rested for a bit and then got out to witness the best of Oslo. The city is full of buildings, churches, and museums, that speak of the rich culture and history.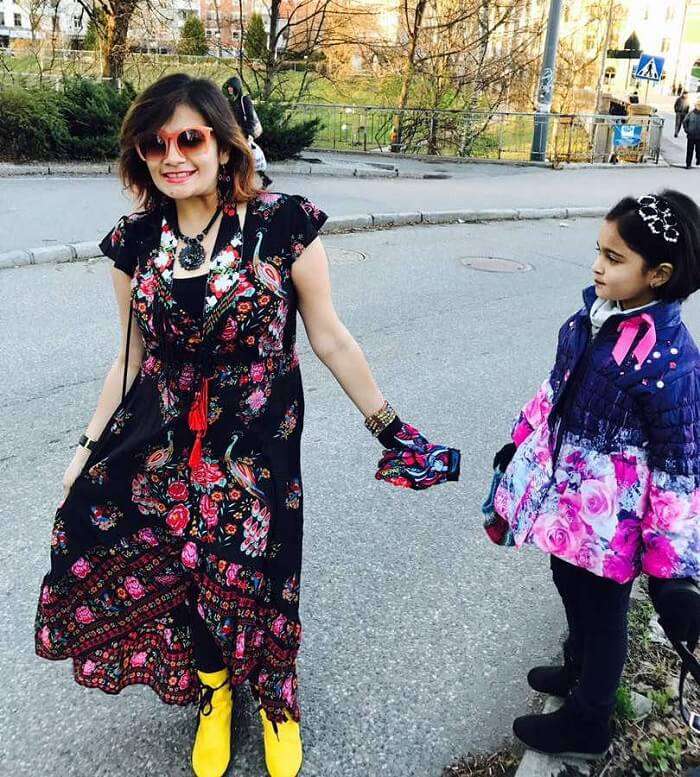 It was a great experience to spend a leisure day with my parents and my daughter. Later in the night, we returned to the hotel and called it a night.
Day 9 – The Best Of Oslo
Our ninth day of this incredible vacation was dedicated to the hop-on-hop-off day tour around the city of Oslo. The city is full of so many attractions but due to the time limit we could visit only the famous places.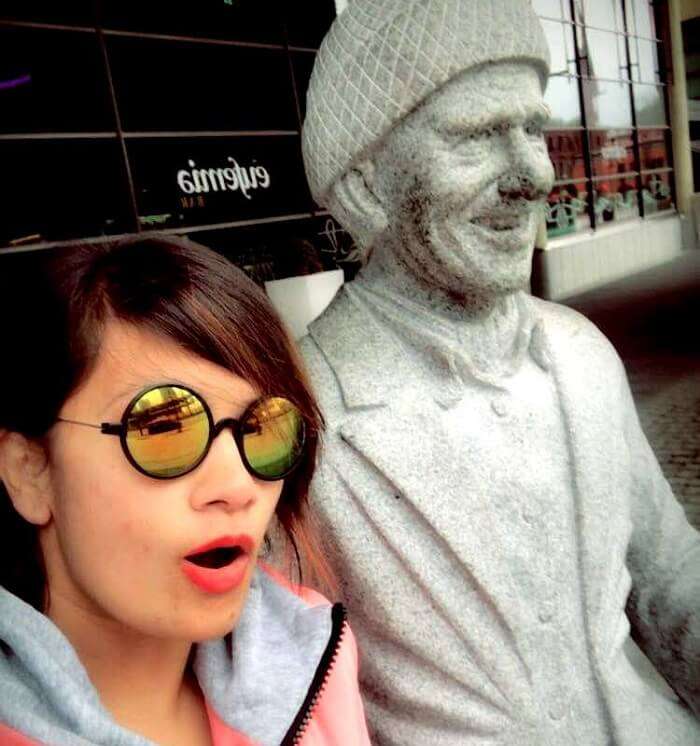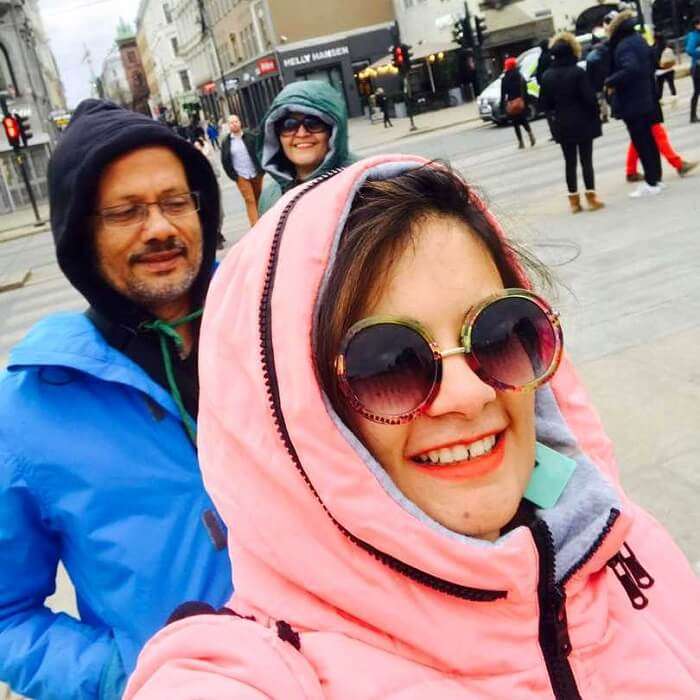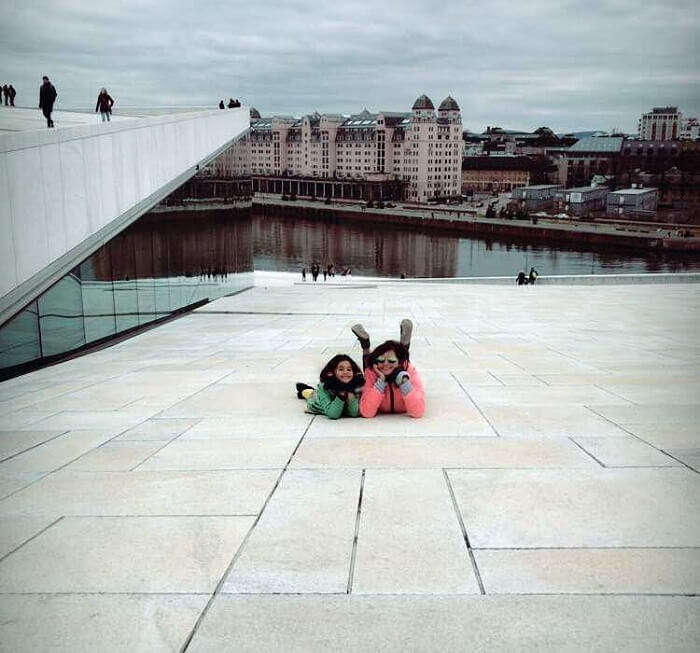 Summer In Europe: Top 11 Offbeat Places For A Fabulous Vacation In 2022
We visited historical monuments and places like Royal Palace, and the Oslo Rådhus, which are all about great architecture and stunning beauty.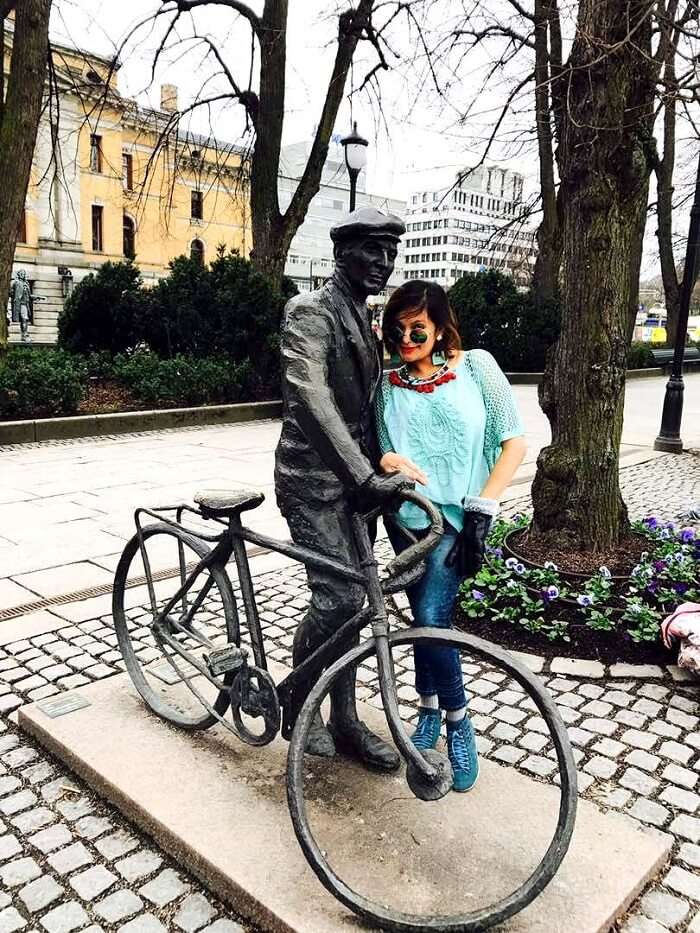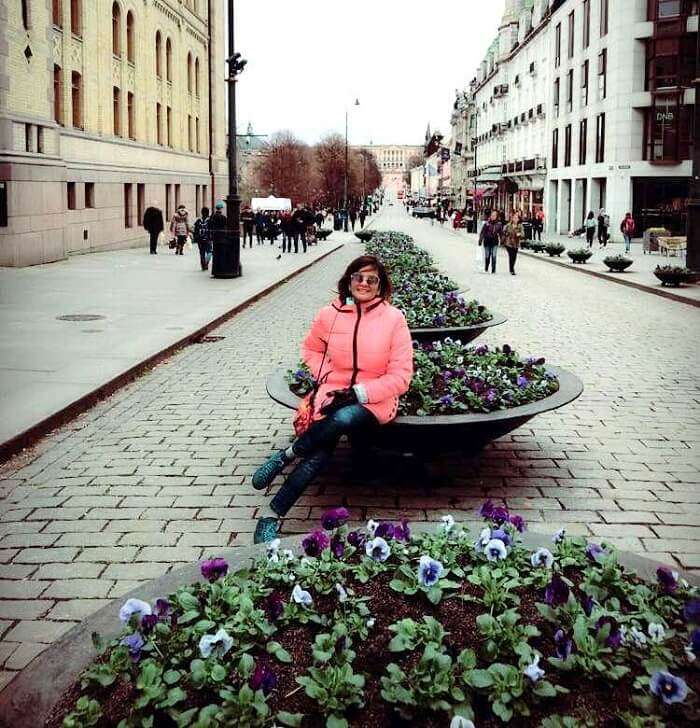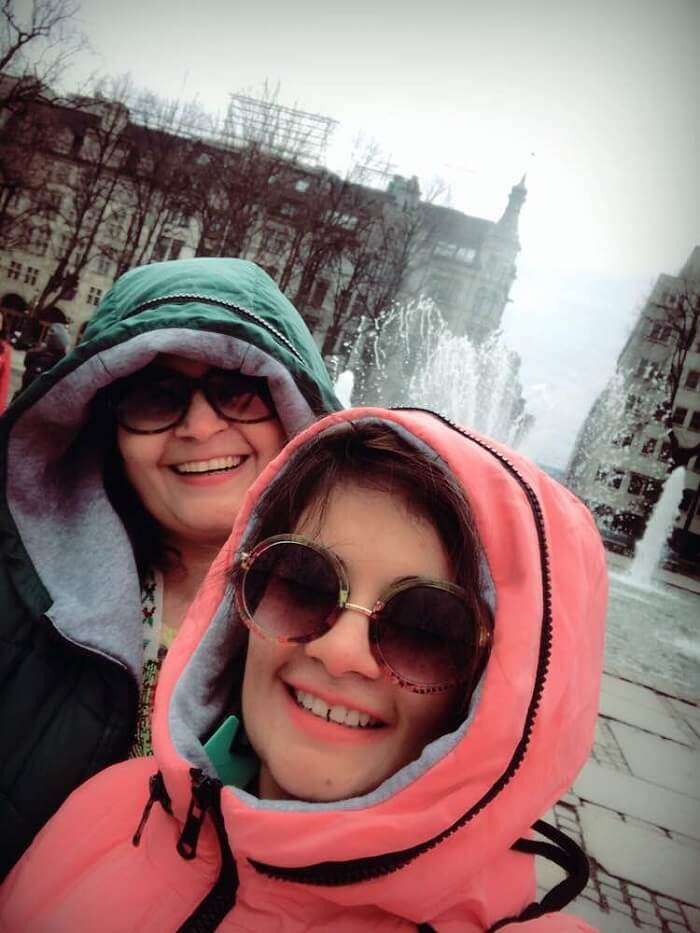 Later we enjoyed a great lunch at the famous Indian joint called the Jaipur Restaurant. The owners are based out of Delhi and the food was really great and was delicious indeed.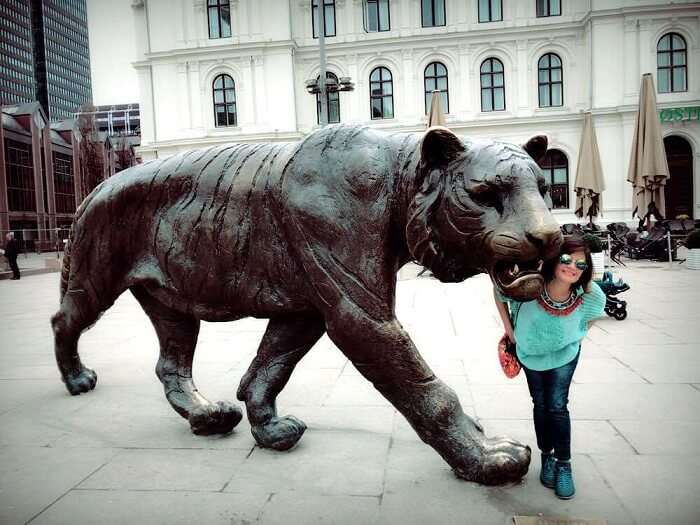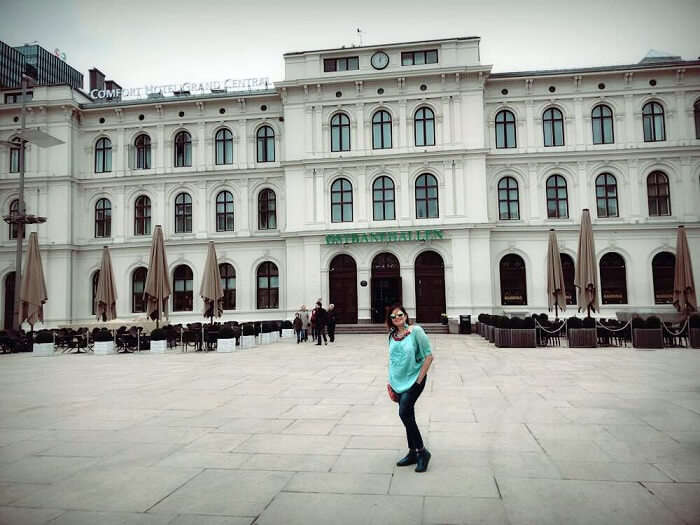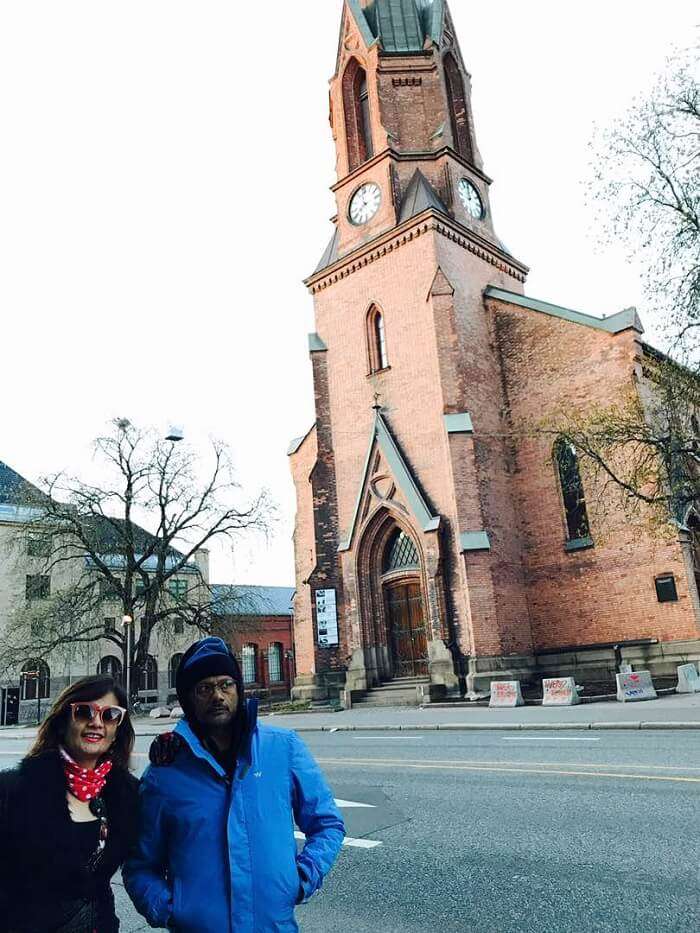 Later in the evening, we visited the majestic Storting building, and the famous Oslo Opera House. I was almost behaving a child with my daughter. Me and my daughter were walking, running, and clicking pictures all around.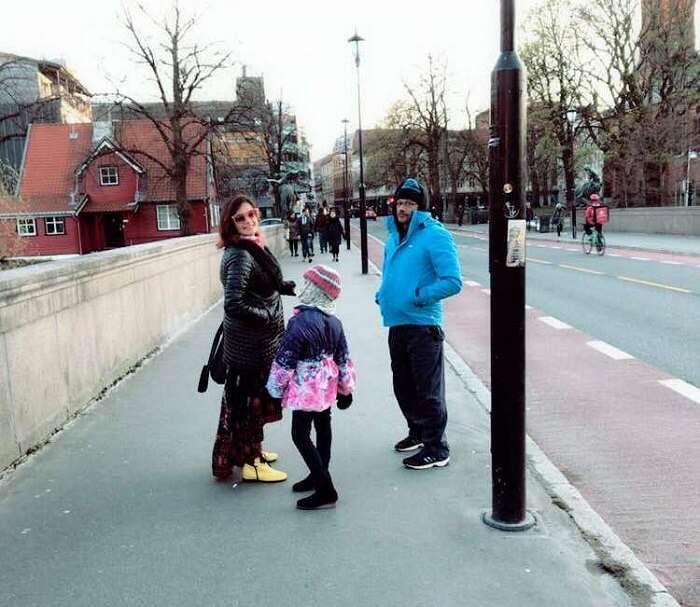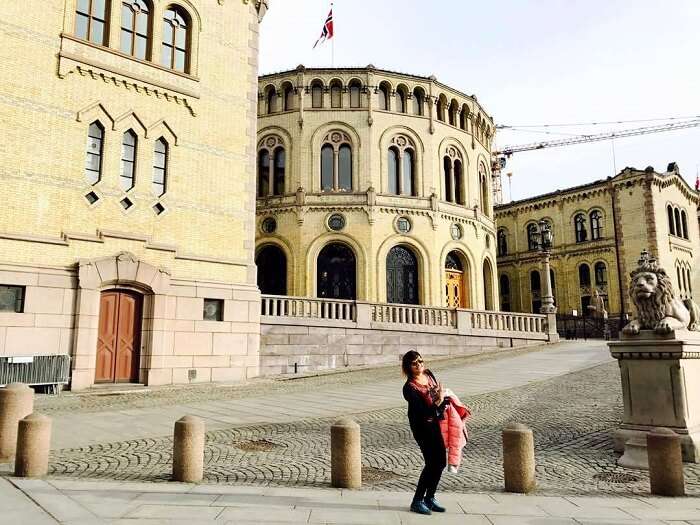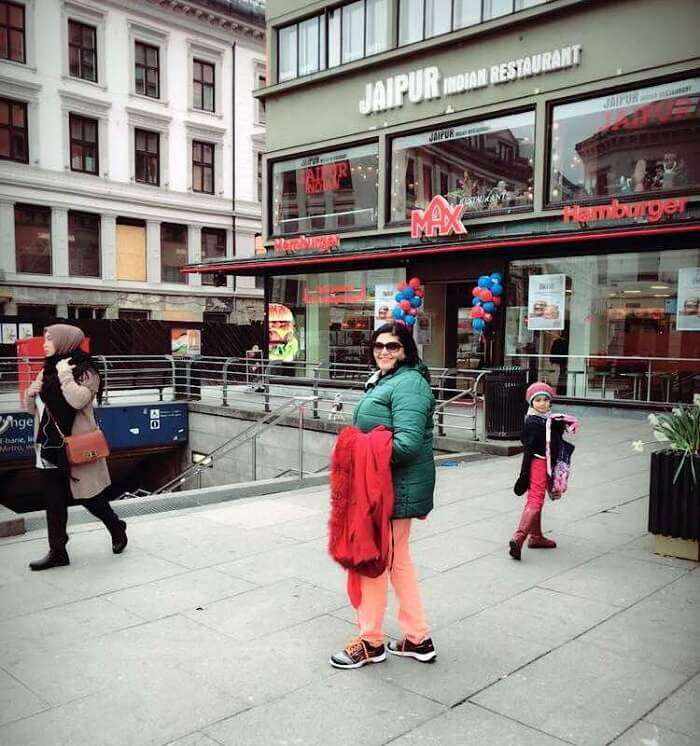 The whole trip somehow was more entertaining and exciting because of Tithi's presence. She kept me and my parents literally happy, energetic, and high on life. We later returned to the hotel in the evening, had dinner, and called it a night.
Day 10 – Birthday On Oslofjord Cruise
The tenth day of our trip was a bit more special because it was my birthday and this was booked for all the best things.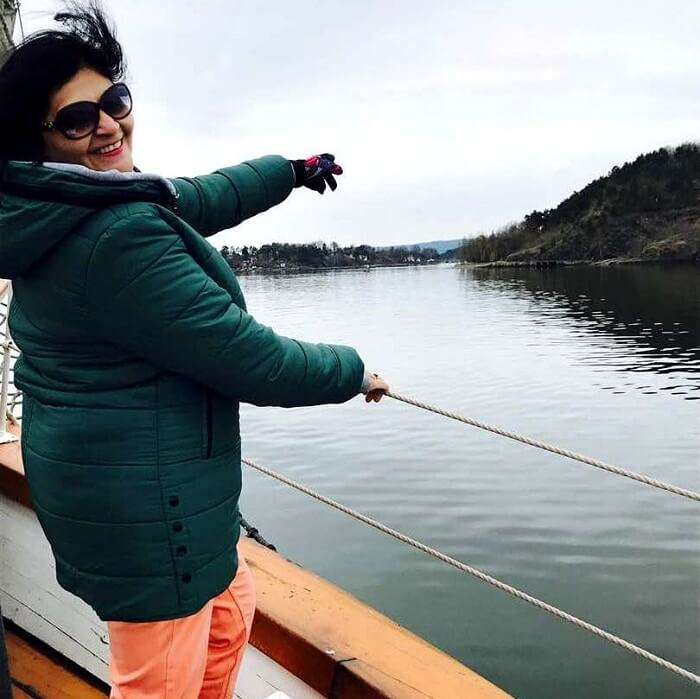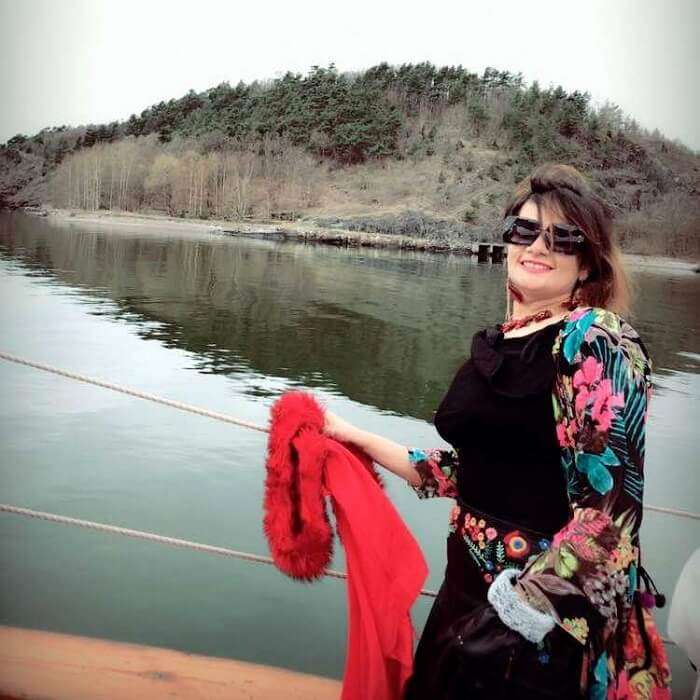 20 Kickass Romantic Honeymoon Ideas For A Bewitching Getaway In 2022
First we went on a Oslofjord cruise and sailed through the south-eastern part of Norway. The temperature dipped to -2 degrees. It was freezing cold but then it was yet another brilliant experience to sail the Norwegian waters.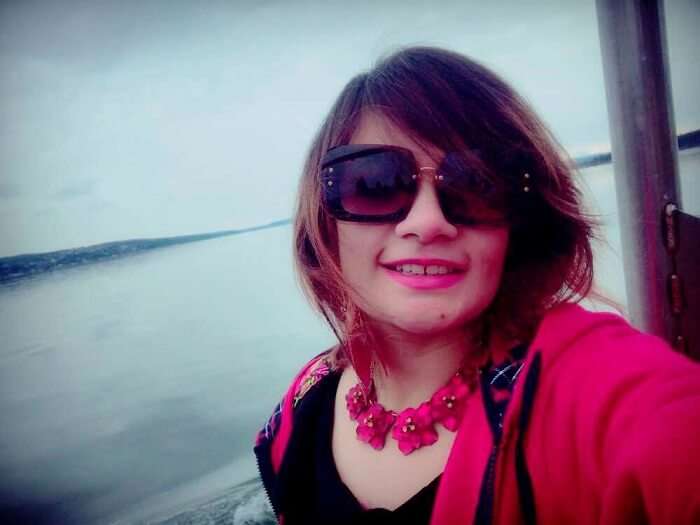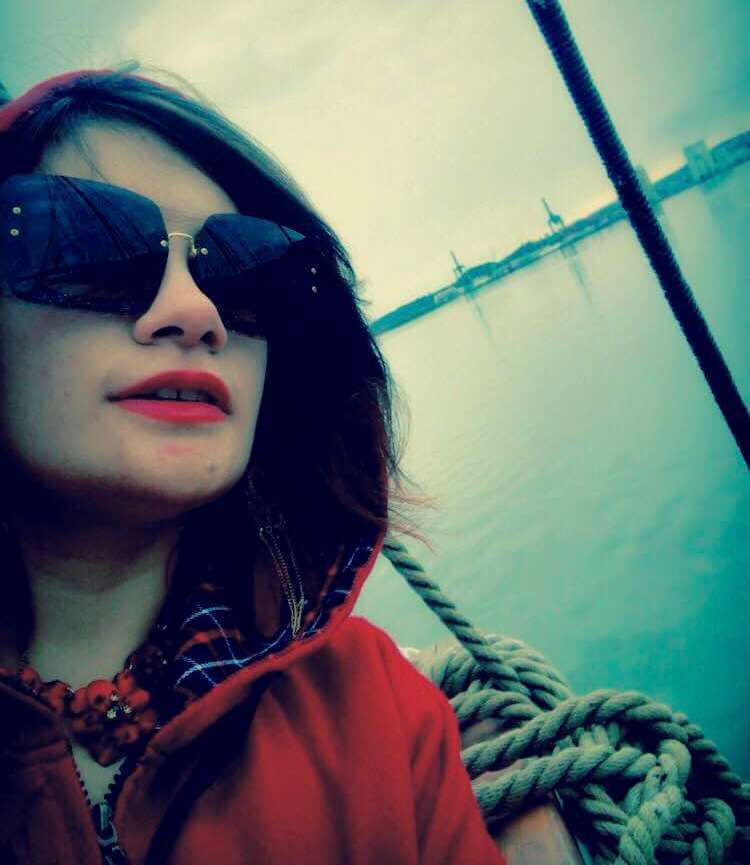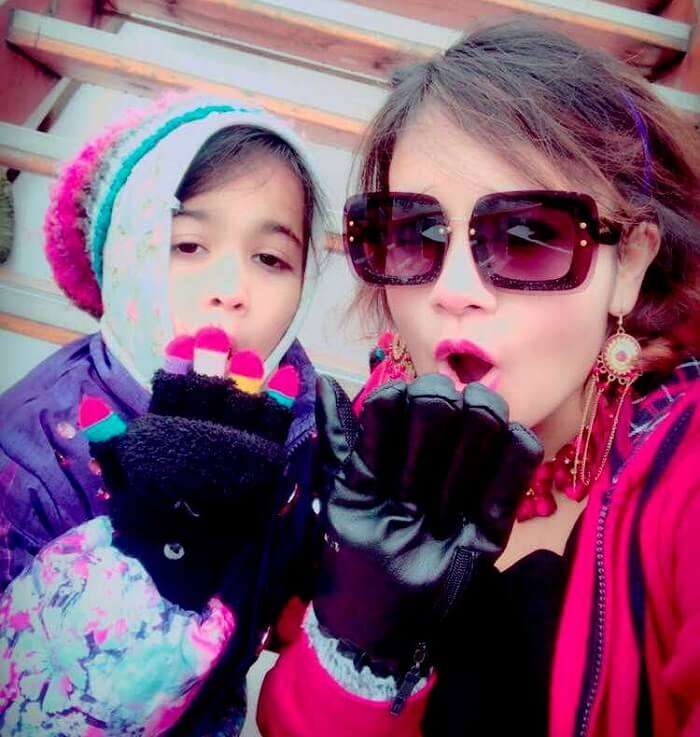 By the time our cruise ended, it was already lunch time. We all had a great time together and a birthday lunch in Oslo is something I'll cherish the most.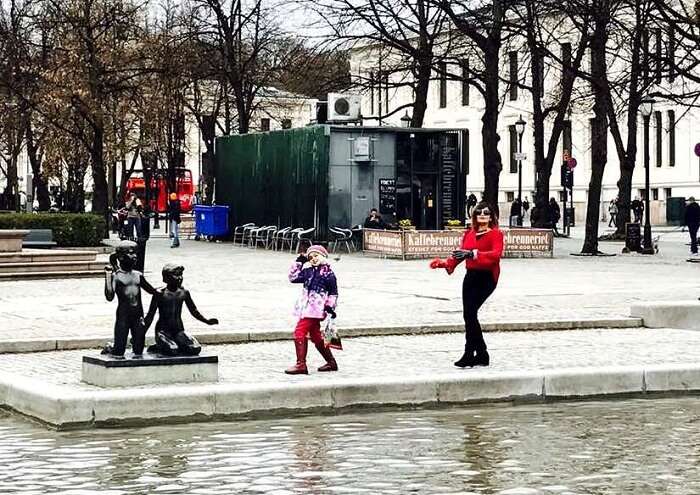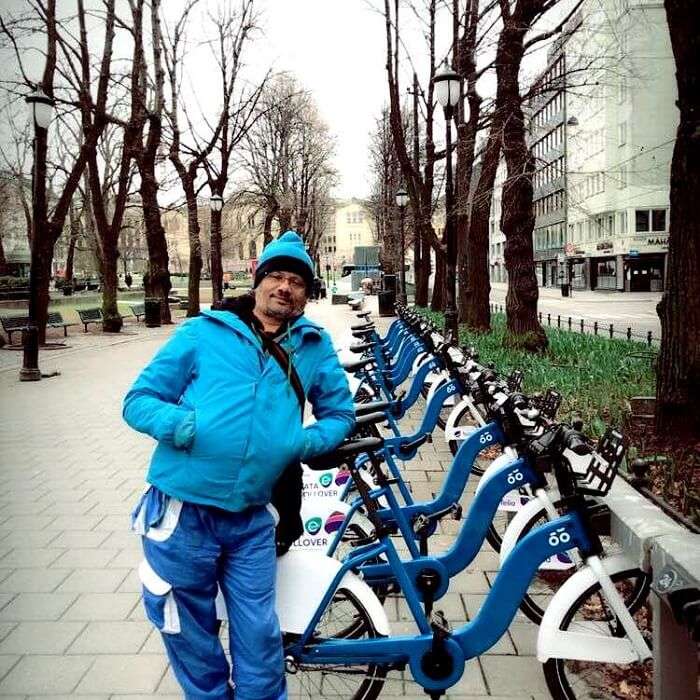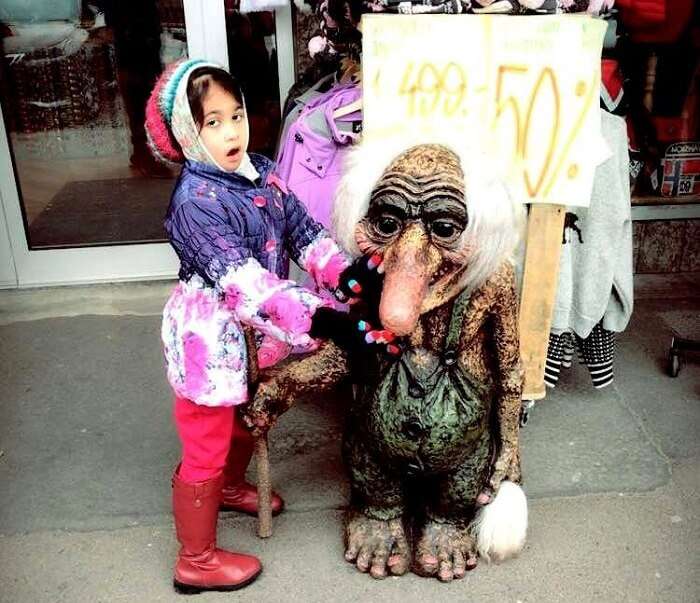 We went back to the hotel where I dropped my parents and my daughter. Later I boarded the bus and came to the city center as I wanted to spend some alone time all by myself.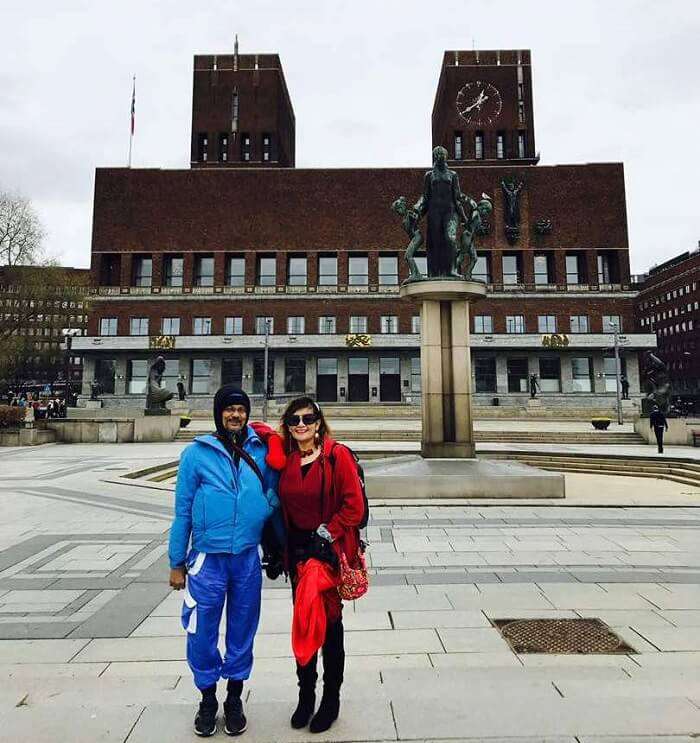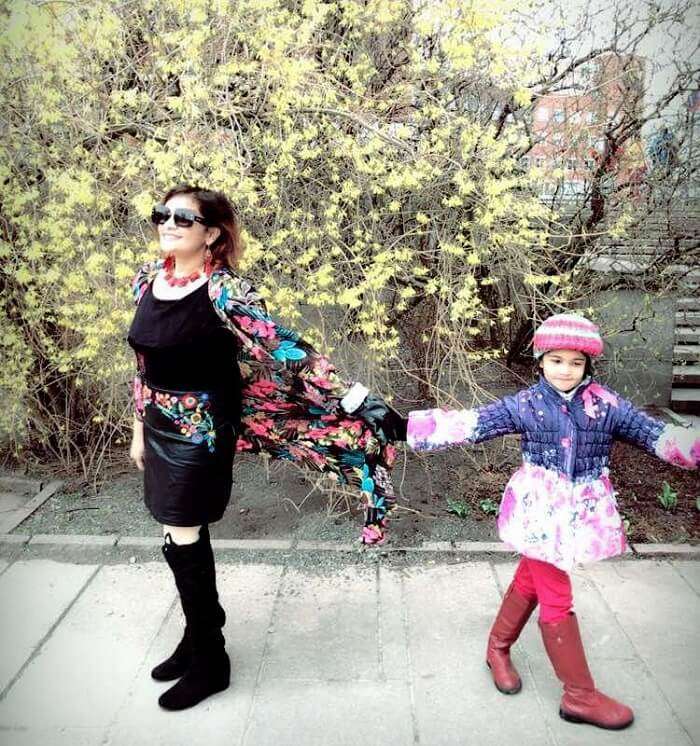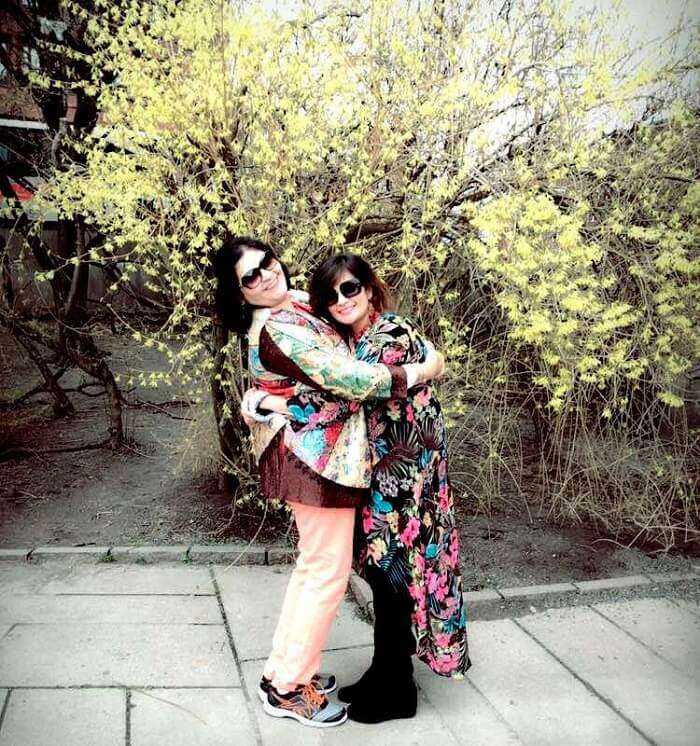 I got down near the Parliament building in Oslo and started exploring the city and surroundings of the city center. The whole trip was so incredible and had kept me so busy that it almost became a necessity to take out time for myself.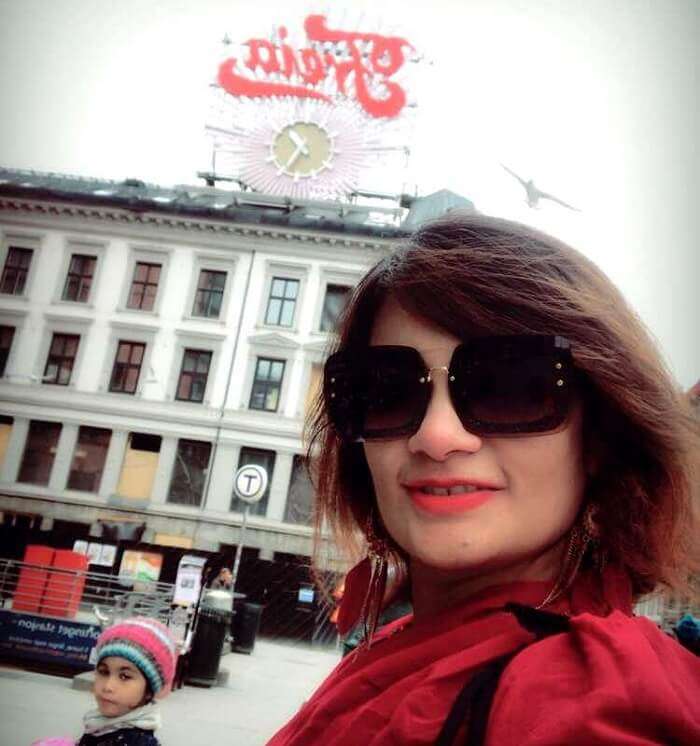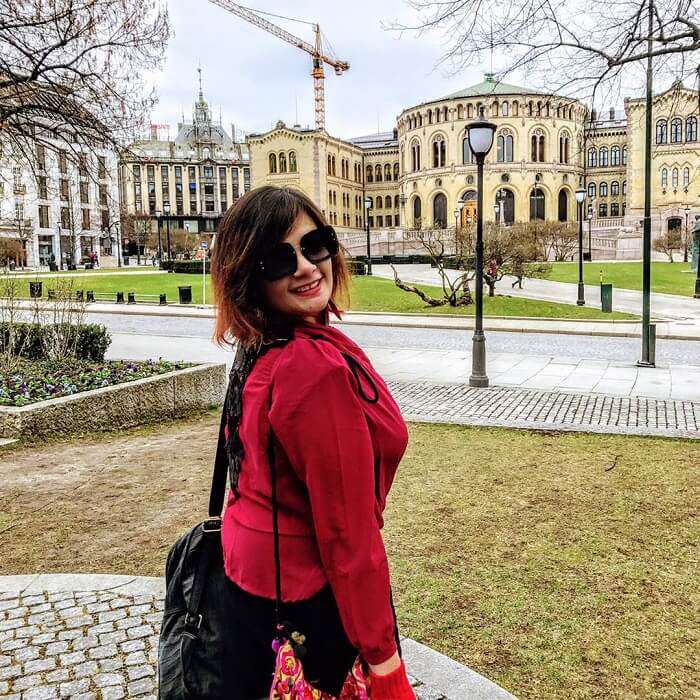 I went exploring the city's streets, talking to the locals, and enjoying my chocolate shake. Nothing felt better than pampering yourself on your birthday, and that too in Oslo. I reached back the hotel later in the evening and retired to bed as we had to depart to India the next day.
Day 11 – Until We Meet Again!
Finally the day had arrived to head back to India. Filled with memories, we couldn't help but look back on our beautiful journey of 10 days that we spent across three countries.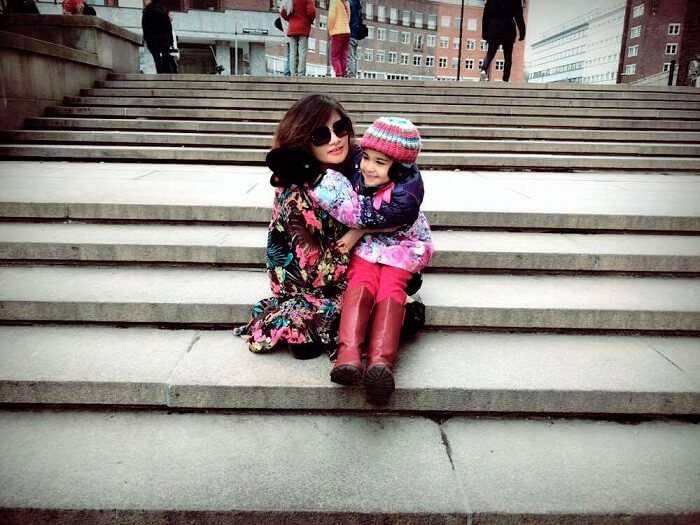 Top Adventure Honeymoon Destinations: Perfect Combination Of Thrill And Romance!
We had our final breakfast, checked out of the hotel, and were transferred to the airport. After witnessing the snowfall on the day we left it really became hard for us to leave such a beautiful place. But soon we reached the airport, and we bid adieu to Norway as we set back on our journey to India.
Our Experience With TravelTriangle
It was one of the best experiences of my life with my parents after so many years of my marriage. It is funny how they used to guide and now I do the same while we're traveling together. Time flies but memories remain and we would like to thank TravelTriangle for everything so easy for us.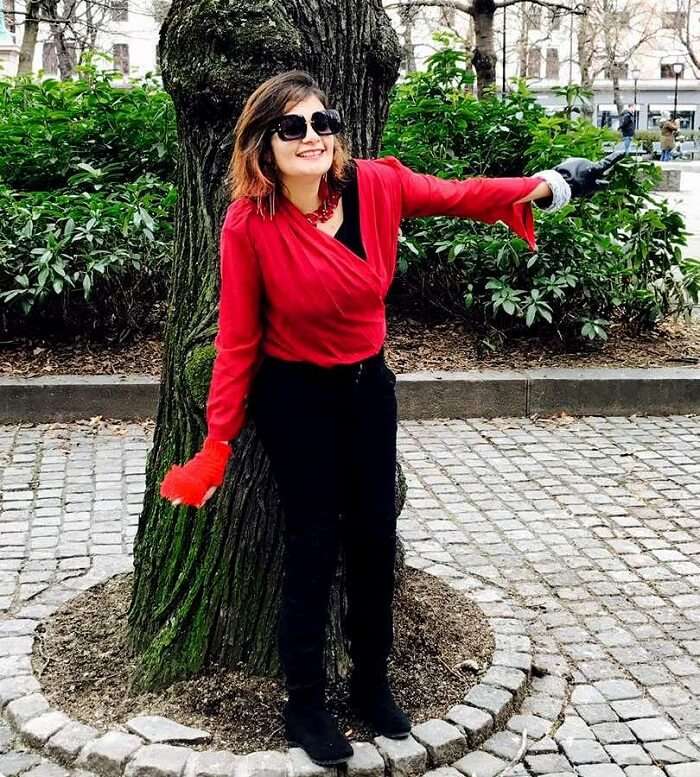 Our trip was totally worth it and offered excellent value for money. Thank you to the team at TT and the travel agent for supporting and guiding us throughout the journey. Looking forward to plan a trip to Australia with my husband and another trip to Cape Town with my parents again.
Highlight Of Our Incredible Trip:
Undoubtedly The Jokulsarlon Glacier Lagoon!
Low Points:
There was this one time wherein the driver in Oslo had asked me for extra money for our luggage. Rest all was good.
Tips For The Future Travelers:
Exchange money in India and then travel to any foreign country so that you don't get stuck anywhere or miss out on anything.
Opt for some other hotel in Oslo instead of Anker Hotel as the surroundings are not pretty safe to walk around and sightsee on foot.
I missed out on many things in Norway so make sure you spend at least 7 days there. Also, do include Bergen in your itinerary which is a great place to visit too.
Want a similar experience? Customize and book your own international package with TravelTriangle and embark on a journey of your lifetime.
---
Looking To Book An International Holiday?
Book memorable holidays on TravelTriangle with 650+ verified travel agents for 65+ domestic and international destinations.
---