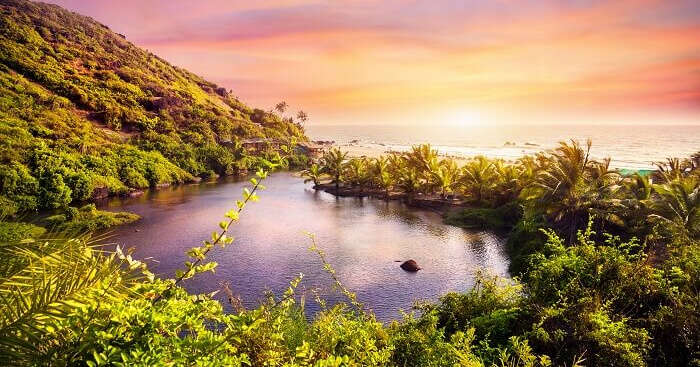 Blessed naturally, India attracts millions of travellers from all over the world around the year with an enticing trip to India. There are plenty of reasons to visit India – be it mountains or plains, beaches or backwaters, wildlife tours or adventure activities, secluded islands or bustling metropolitan, culinary delights or local drinks, spiritual holidays or romantic vacations. For those travellers who are visiting India for the first time, the tourist destinations in India offer every reason that makes them wish they stayed a little longer in India.
20 Perfect Reasons To Visit India
There are numerous plenty of reasons to visit India. From celebrating grand festivals to hiking the top of the world, from trains journeys to enjoying traditional dance, find no dearth of excuses to visit India. Here are a few:
1. The Historical Gem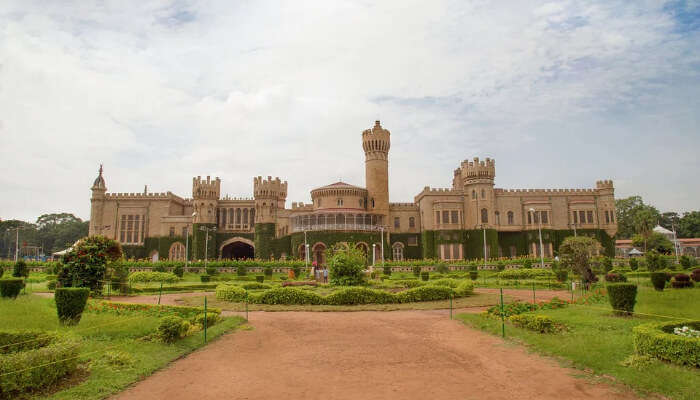 The history buffs are going to fall in love with this historical gem and will be left with no doubt or second thoughts as to why visit India. Be it rock sculptures, archaeological sites or monolith statues, every great monument in India is associated with a greater historical significance. And of course there is Taj Mahal because after all, Taj nahi dekha to kuch nahi dekha.
Places To Visit: Taj Mahal in Agra, Qutub Minar in Delhi, Gateway of India in Mumbai, Charminar in Hyderabad, Monuments in Hampi and Mahabaleshwar, Ajanta Ellora Caves and so on.
Things To Do: Go on a Golden Triangle tour and observe the carving details as you explore its cultural heritage.
16 Out-Of-The-World Things To Do On The Golden Triangle Tour
2. Land of Peace & Spirituality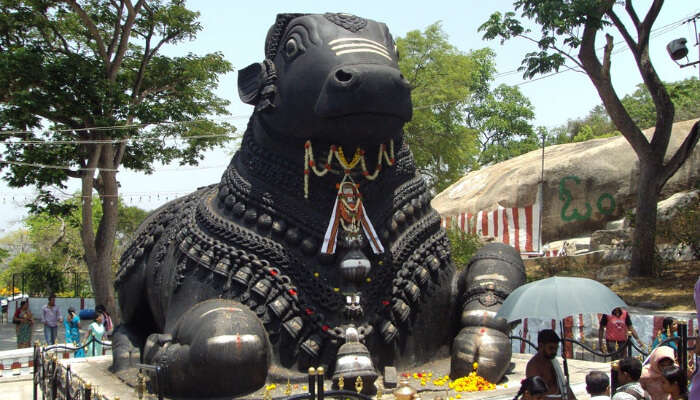 Image Credits: Prasad Ganapule for Pixabay
Thanks to the rising trends of spiritual travel and tourist attractions in India, peace and spirituality are not necessarily related to religion anymore. For years the question of why do people travel to India for peace and spiritual strength has raised many eyebrows. Rising above all this, India has changed the face of spiritual travel and offers many retreats that enable travellers to embark on a journey of inner peace.
Places to visit: Dharamshala and Manali in Himachal Pradesh, Pushkar in Rajasthan, Mysore in Karnataka, Varkala in Kerala, Golden Temple in Amritsar, Auroville in Pondicherry, etc.
Things to do: Yoga, Nature Walks, Meditation and Traditional Practices that helps in refreshing your senses.
3. The Natural Paradise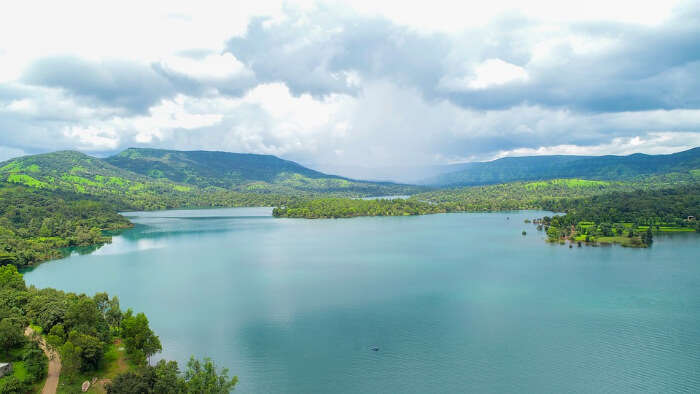 Image Credits: Ravindra Nalavade for Pixabay
One of the best reasons to visit India lies in its nature. From north to south and east to west, India is blessed with natural beauty in abundance. Just travel, explore and repeat. From Andamans to Kerala to Pondicherry, there are numerous places to visit in India where you can witness nature in its best form.
Places to visit: Dal Lake in Jammu and Kashmir, Majuli in Assam, Kaas Plateau in Maharashtra, Nubra Valley in Ladakh, Chandertal Lake in Himachal, Agatti Island Lakshadweep, Rann of Kutch in Gujarat, etc.
Things to do: Take a boat ride, go snorkelling, scuba dive, parasailing, enjoy bird watching and much more.
50 Of The Most Beautiful Places In India You Have To See In 2022 To Believe!
4. The Best in Hospitality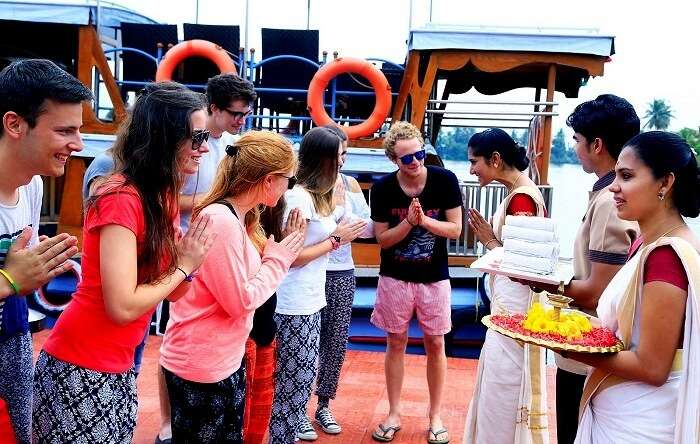 This is the best part about India. The warm hospitality and personalized service is common trait of Indians not only in the country but all over the world. The best in class hospitality in India is what travellers love and look forward to every time they visit India.
Places to visit: Kovalam in Kerala, Jaipur in Rajasthan, Agra in Uttar Pradesh, Hyderabad in Telangana and more.
Things to do: Rejuvenate in ayurvedic massages at the resorts in Kerala, bask in leisure and luxury in Jaipur palaces and much more.
5. The Gastronome's Heaven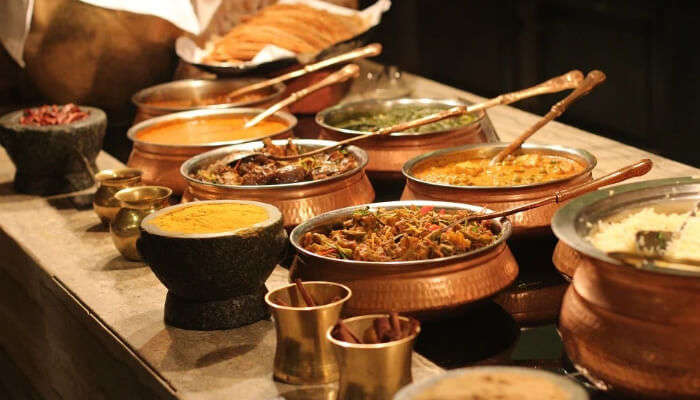 One of the best reasons to visit India is its delectable food that you can find in various states. You will encounter mouth-watering cuisines and dishes at every nook and corner of this food-loving country. From fine dining to street food, it is a strict no-no to miss out on relishing the famous delicacies when in India.
Places to visit: Chandni Chowk in New Delhi, Rajasthan, Kolkata, Bangalore, Mumbai and all over.
Things to do: Chaat Papri in New Delhi, Vada Pao in Mumbai, Dal Bati & Churma in Rajasthan, Puchka in Kolkata, Dal Obbattu in Bangalore, Hyderabad Biryani and the list goes on.
32 Best Street Food In Delhi You Must Try In 2022 That Is Worth Every Calorie
6. An Adventurer's Resort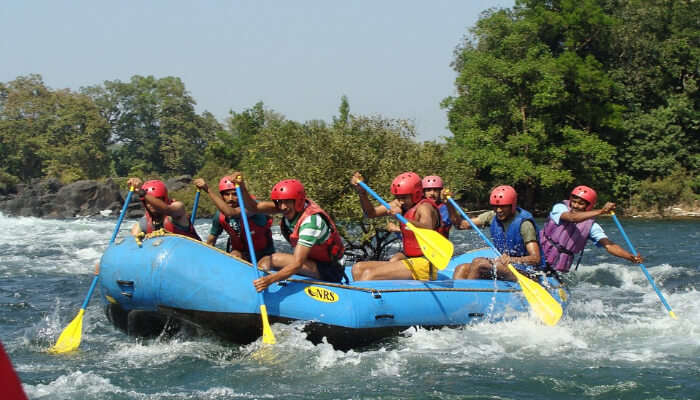 Image Credits: Bishnu Sarangi for Pixabay
Name an adventure sport and you'll find a minimum of two locations in India wherein you can get the best experience of that adventure sport. From paragliding to bungee jumping and from moderate to extreme, India is the ultimate resort for adventure junkies.
Places to visit: Bir Billing, McLeodGanj, Andaman Islands, Sikkim, Rajasthan and more.
Things to do: Paragliding, Trekking, Scuba Diving, Snorkeling, Bungee Jumping, Dune Bashing and much more.
7. Fairyland of Boundless Festivals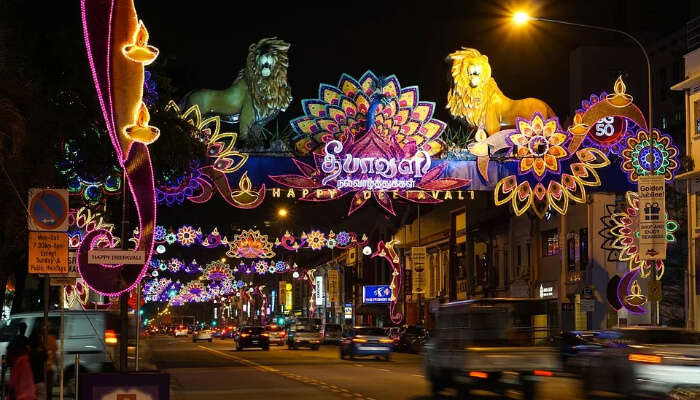 Unity in diversity is truly a blessing for India. It not only enables the people to enjoy the year-round festivities but also adds colours to everyone's life. The festivals of India are infinite and one of the major aspects that drives tourism as well.
Places to visit: Jaipur, Vrindavan, Goa, Mumbai, Amritsar and New Delhi
Things to do: Witness the city of Jaipur lit with lights, attend the Durga Puja in Kolkata, celebrate Holi in Mathura and Vrindavan, Christmas in Goa, Ganesh Chaturthi in Mumbai, Gurupurab in Amritsar, Eid at Jama Masjid in Hyderabad.
36 Most Famous Festivals Of India You Must Experience In 2022
8. Kingdom of Luxury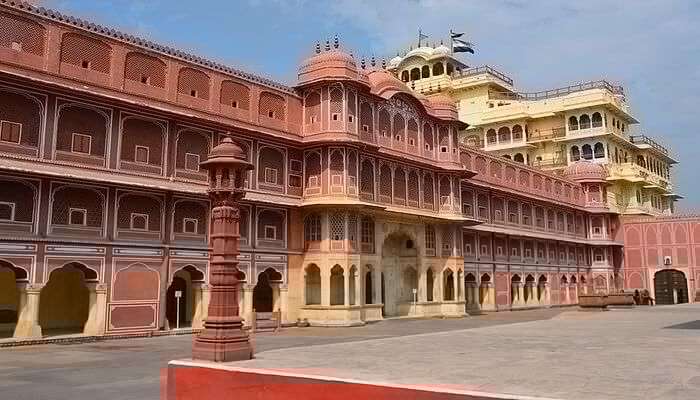 Being the land of Mughals and Nawabs, luxury is the effortless synonym of India. From the Nawabs of Rajasthan to Nizams of Hyderabad, India houses numerous palaces and forts in which travellers revel in royal luxury.
Places to visit: Udaipur, Bikaner, Hyderabad, Bangalore, Mysore, Jaipur, Jaisalmer, Jodhpur and much more.
Things to do: Enjoy the sunset views from Palace Udaivilas in Udaipur, spend leisure holidays in the City Palace of Jaipur, enjoy dining at Taj Falaknuma Palace Hyderabad and more.
9. Heart of Performing Arts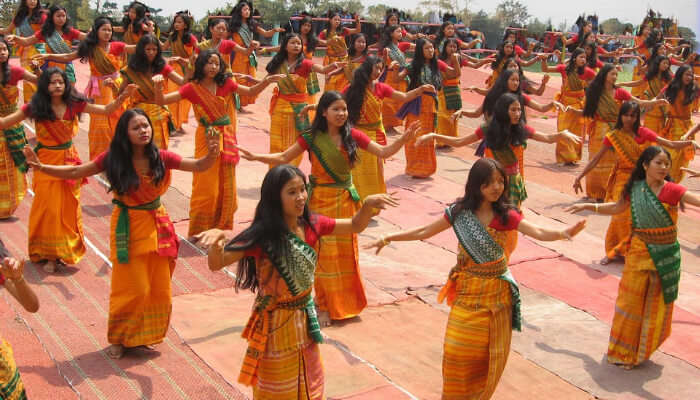 Indian talent needs no introduction. Land of Bharatnatyam, Kathakali, Kuchipudi, Theatre, Drama, etc., the performing arts forms the heart and soul of India that brings recognition to the country on a national and international level.
Places to visit: Kutch in Gujarat, Karnataka, Kottumkazhy in Kerala, Chennai, Leh and much more.
Things to do: Attend Rann Utsav, Perumthitta Tharavad, Chennai Music Festival and Galdan Namchot Festival.
20 Mesmerising Places To Visit In Kutch On Your Next 2022 Vacation
10. Hub of Nightlife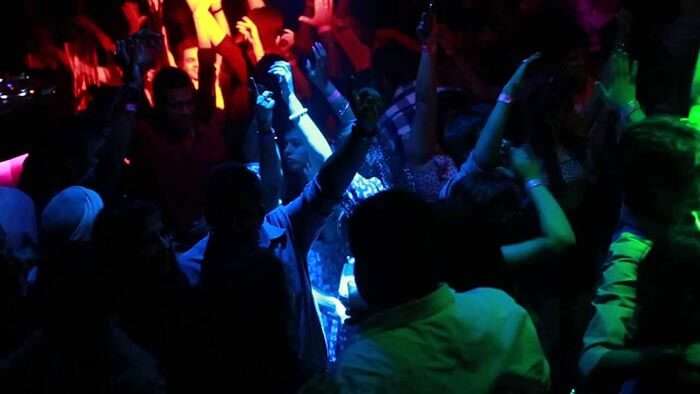 Cities of India and especially the metropolitan cities come alive in the night when the party rockers flood to one of the best nightclubs and party spots in India. Let yourself loose amidst the shimmering lights and the sound of music in the best nightlife scenes of India.
Places to visit: Nightclubs in Goa, Mumbai, nightlife in Delhi, cafes in Bangalore, Kolkata and more.
Things to do: Dance the night away, chill with friends in the evening, Jam with locales, Experience lavish dining on a night out and much more.
11. The Shopaholic's Favorite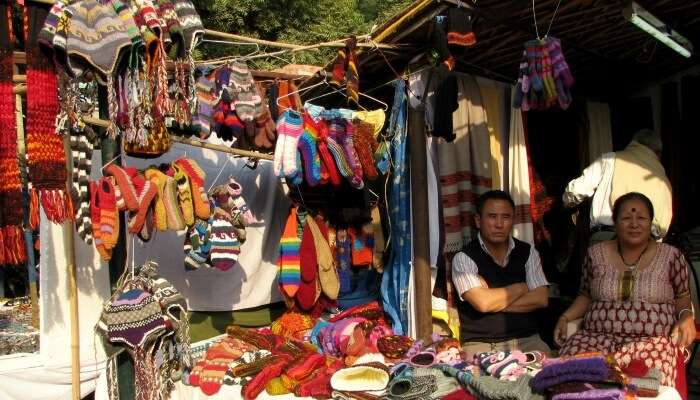 Shopaholics will find pieces of heaven in India wherever they go. From grand malls to bustling bazaars, India offers anything and everything to travellers in form of the colourful, crowded and best markets.
Places to visit: Flea Market Arpora in Goa, Dilli Haat in New Delhi, Jew Town Cochin, Johari Bazaar Jaipur, Colaba Causeway Mumbai and so on.
Things to do: Shop in the flea market, buy studded bangles, shop for antiques, buy endless jewellery and shop till you drop
10 Exotic Places In India For An Experience That Is Surreal
12. Your Ideal Budget Effective Trip

Travel is all about money. The more you have, the more places in the world you can go to. The case with India is different though. India ranks at number 10 for "price competitiveness" – in other words, you have a trip that will cost you way less than you can imagine. With affordable luxury accommodations, quality public transportation and eating costs equaling peanuts (not literally), the travel is pretty cheap. So, next time you plan a world trip, mark India as your priority destination.
Places to visit: Kodaikanal, Goa, Alleppey, Darjeeling, Hampi
Things to do: A tour of the prime Indian monuments like Agra Fort, heading to the beaches and praying at the temples
13. Tour the Incredible Wildlife

Image Credits: Manoharan Rathinam for Pixabay
The land so vast has a land full of flora and fauna that are exotic and supreme in nature. From protected forest zones to wildlife sanctuaries and national parks, there is everything you will find in India. There is a huge forested area in every state where you can spot the best wildlife including rhinos, tigers, ostrich and so much more.
Places to visit: Ranthambore National Park, Pench National Park, Sariska Tiger Reserve, Jim Corbett National Park, Nagarhole National Park, Keoladeo National Park, Dandeli Wildlife Sanctuary
Things to do: Jeep safari at the national parks, bird-watching, animal spotting, hiking, nature treks across the country
24 Cheapest Places In India Even A Broke Student Can Visit In 2022
14. Those Much Anticipated Rail Journeys

It is extremely vital for someone travelling to the country to taste the satisfaction that comes with an Indian rail journey. The ever-evolving trains, the beautiful farms, rivers and landscape make for travel that is as vibrant as the culture. You come in contact with everything – mountains, rivers, lakes, historic places, jungles, cities and whatnot. With over 125,000 km of rail tracks, it's a never-ending journey. The more you travel, the less it is.
Places to visit: Across the country, the Western Ghats, the north-eastern part of India, Jammu and Kashmir
Things to do: Take the rail from Jammu (north India) to Kanyakumari (South India), definitely ride the Vivek Express (15906) from Dibrugarh to Kanyakumari, go through the Western railway around the scenic Sahyadri mountains and take the central route to tour major Indian cities
15. The Cruising Backwaters Of Kerala

Are you ready to spend some leisure time on a boat that takes you through mazes of winding lakes, canals and rivers? The backwaters of Kerala are a must-visit on your journey to India. With idyllic destinations, the old rice barges will give you a unique experience of the country. As Kerala is god's own country, visit anytime to this wondrous place.
Places to visit: Alleppey, Kavvayi Backwaters, Kumarakom, Ashtamudi Lake, Alumkadavu
Things to do: Take a canal cruise, go on a romantic cruise adventure, swim through the perfect waters, stay at a backwater resort
15 Best Places Of Indian Cultural Heritage You Must-Visit In 2022
16. Hike the Himalayas

Tour the scenic regions of North India to hike the massive wall of mountains. With plenty of treks, camps and adventure-seekers, hiking the Himalayas is one of the best things to do in India. You definitely must avoid the crowds and make it through the mountains in Uttarakhand, Himachal and Leh which will entice your entire journey.
Places to visit: Hampta Pass, Bhrigu lake trek, Chandratal, Kedarkantha trek, Roopkund Pass and so much more
Things to do: Camp at the snow-clad peaks, take breathtaking pictures and build an adventure memory
17. Tour de France in Pondicherry 

While Pondicherry has nothing to do with the glorious cycle race yet you feel the essence of French in this union territory. The town bleeds of French legacy that has been left behind since the colonists left in 1954. The seaside Rue de la Marine promenade, the tree-lined streets, French Quarters, mustard-coloured colonial villas and the chic boutiques – run through the town's veins.
Places to visit: Promenade Beach, Puducherry Museum, French War Memorial, Aayi Mandapam, Goubert Market, Osudu Lake
Things to do: Definitely go for beach hopping, taste the seafood, eat amazing food at restaurants and boat through the Mangrove forest
22 Most Beautiful Waterfalls In India You Need To Explore In Summer 2022
18. Enjoy the Best Tea 

Image Credits: Rajib Ghosh for Pixabay
Tea is one of the major exports from India. A cup of tea is what defines the taste of India. Enjoying a fine beverage such as this in the morning would be as refreshing as the rest of the day in a tea garden. With large estates and acres of plantations, do not miss the serene, quaint and idyllic tour of the tea gardens of India.
Places to visit: Darjeeling in West Bengal, Munnar in Kerala, Sonapur in Assam, Nilgiri Plantations in Tamil Nadu and Kelagur in Karnataka are some of the best
Things to do: Capture some amazing photographs, hear the birds chirping and take boat rides in some tea gardens
19. Watch a Game of Cricket

Image Credits: Chandrachoodan Gopalakrishnan for Wikimedia
Did you know that Hockey is the national game of India? But the nation is a crazy fan of cricket. The country bleeds blue during any match with any nation – the colour of the Indian cricket team's jersey. With a massive fan following, it is definitely recommended to watch a game of cricket during a tournament. You will find stadiums in almost all the states – from Himachal to Tamil Nadu.
Places to visit: HPCA Stadium in Dharamshala, Motera in Ahmedabad (the largest stadium in the world), M. A. Chidambaram Stadium in Chennai, Wankhede in Mumbai
Things to do: Do not miss the Indian Premier League between April and May, buy tickets to a local Ranji tournament
Hitchhiking In India: The Tips And Routes You Must Take
20. The Ever Smiling Faces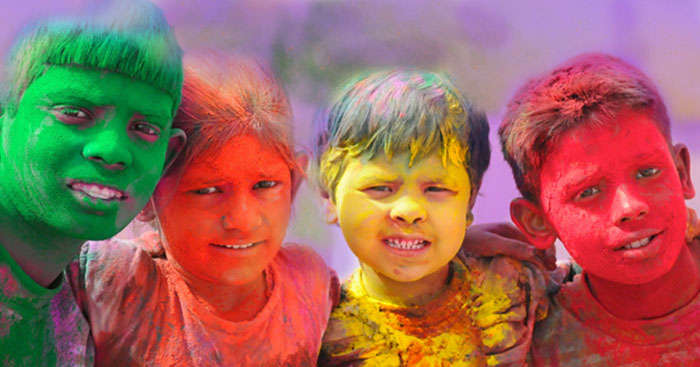 Travelling to a country is incomplete without interacting with locals and making some new friends on the journey. From an accommodating heart to an ever-smiling face, we bet Indians are the best when it comes to welcoming travellers with open arms.
For that adrenaline rush and wanderlust, book amazing India tour packages that you can customize. It will enable you to explore this natural paradise at its best. Do let us know about more reasons to visit India according to you in the comments below. 
For our editorial codes of conduct and copyright disclaimer please click here. 
Frequently Asked Questions About Reasons To Visit India
What is famous about India?
Yes, India is a beautiful country that is known for its ancient art and culture. Visiting this place makes you encounter the magnificent architecture of Afghans, Turks, Mughals, British, and Indian rulers. The culture here shows the essence of its lifelong history which became a part of society with time. India is called the country of surprises and has been alluring travellers from across the world with its scrumptious and tempting delicacies, enormous fort and fortress, vibrant culture, mesmerizing natural beauty and a lot more.
What are the best places to visit in India?
India is home to numerous beautiful places that comprises illuminating forts and museums, serene beaches, mesmerizing waterfalls, and much more. The best attractions to visit in India include the Taj Mahal, Amer Palace, Hawa Mahal, Red Fort, Agra Fort, City Palace, Ranthambore National Park, Qutub Minar, and many more that will surely make you fall in love with the country.
Which are some beach destinations in India
India is home to numerous beach destinations where you can spend a cozy vacation. Some of the best ones include Goa, Kovalam, Gokarna, Pondicherry, Andaman Islands, and more.
Where can I visit India during winters
To witness the best of the season, you can visit destinations like Gulmarg, Shimla, Manali, Dalhousie, Binsar, Auli, Munnar, Darjeeling, and more.
What should I buy while visiting India?
In India, one can enjoy a perfect retail therapy in all its states. While visiting here, you can buy hand-woven textiles, Indian spices, handicrafts, furnishing, paintings, jewellery, ayurvedic products, etc.
What should tourists wear in India?
If you are planning your visit during summer then pack lightweight cotton outfits and for winter you will need warm clothes. If you are planning a visit to the northern of the north-eastern part of the country then don't forget to pack layers of warm outfits for yourself.
Which is the most popular street food in India?
The most popular street foods in India are Paani Poori, Kathi Roll, Vada Pav, Kanji Vada, Chhole Bhathure, Daulat ki Chaat, Mirchi ke Pakode, Bedmi Poori, etc.
Which are the best temples to visit in India?
Badrinath Temple, Sun Temple, Brihadeeswara Temple, Somnath Temple, Kedarnath Temple, Sanchi Stupa, Ramanathaswamy Temple, and Vaishno Devi Temple are some of the top-rated pilgrim spots you can visit in India.