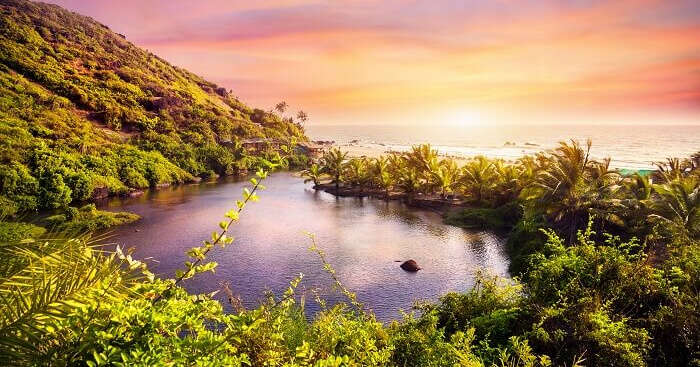 Blessed naturally, India attracts millions of travelers from all over the world round the year with enticing India tour packages. Be it mountains or plains, beaches or backwaters, wildlife tours or adventure activities, secluded islands or bustling metropolitans, culinary delights or local drinks, spiritual holidays or romantic vacations, for those travelers who are visiting India for the first time, tourist destinations in India offer every reason that makes them wish they stayed a little longer in our Incredible India.
1. The Historical Gem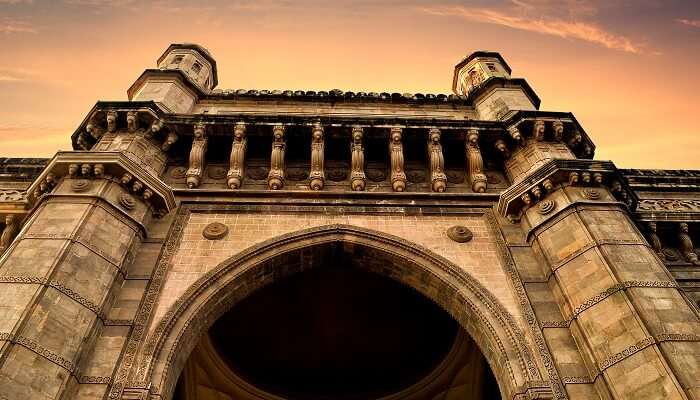 The history buffs are going to fall in love with this historical gem and will be left with no doubt or second thoughts as to why visit India. Be it rock sculptures, archaeological sites or monolith statues, every great monument in India is associated with a greater historical significance. And of course there is Taj Mahal because after all, Taj nahi dekha to kuch nahi dekha.
Places To Visit: Taj Mahal in Agra, Qutub Minar in Delhi, Gateway of India in Mumbai, Charminar in Hyderabad, Monuments in Hampi and Mahabaleshwar, Ajanta Ellora Caves and so on.
Things To Do: Go on a Golden Triangle tour and observe the carving details as you explore its cultural heritage.
Suggested Read: 16 Out-Of-The-World Things To Do On The Golden Triangle Tour
2. Land Of Peace & Spirituality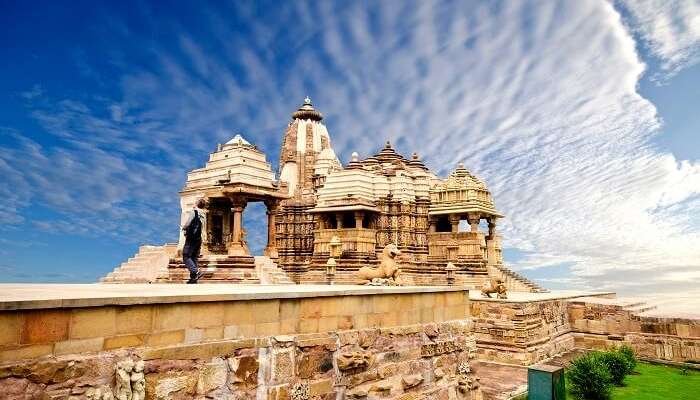 Thanks to the rising trends of spiritual travel and tourist attractions in India, peace and spirituality are not necessarily related to religion any more. For years the question why do people travel to India for peace and spiritual strength has raised many eyebrows. Rising above all this, India has changed the face of spiritual travel and offers many retreats that enables travelers to embark on a journey of inner peace.
Places To Visit: Dharamsala and Manali in Himachal Pradesh, Pushkar in Rajasthan, Mysore in Karnataka, Varkala in Kerala, Golden Temple in Amritsar, Auroville in Pondicherry, etc.
Things To Do: Yoga, Nature Walks, Meditation and Traditional Practices that helps in refreshing your senses.
Suggested Read: Top 12 Religious Places In India: Redefining Spirituality For Gen Y
3. The Natural Paradise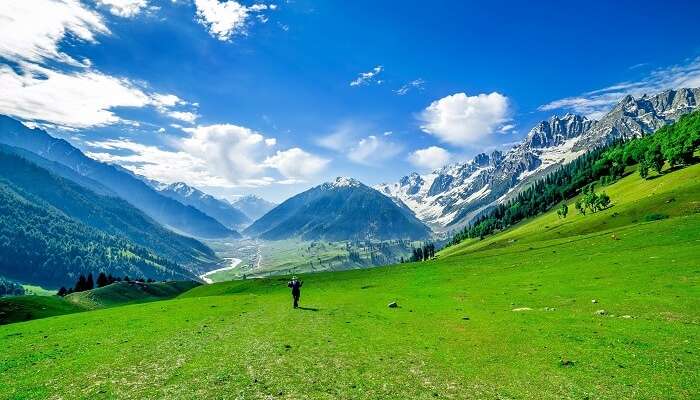 For all the nature lovers, the best of all travel tips we'd like to give is, go to India and the journey will guide you right into the lap of nature. From north to south and east to west, India is blessed with natural beauty in abundance. Just travel, explore and repeat.
Places To Visit: Dal Lake in Jammu and Kashmir, Majuli in Assam, Kaas Plateau in Maharashtra, Nubra Valley in Ladakh, Chandertal Lake in Himachal, Agatti Island Lakshadweep, Rann of Kutch in Gujarat, etc.
Things To Do: Take a boat ride, go snorkeling, scuba dive, parasailing, enjoy bird watching and much more.
Suggested Read: 30 Gorgeously Surreal Landscapes of India You Have To See To Believe
4. The Best In Hospitality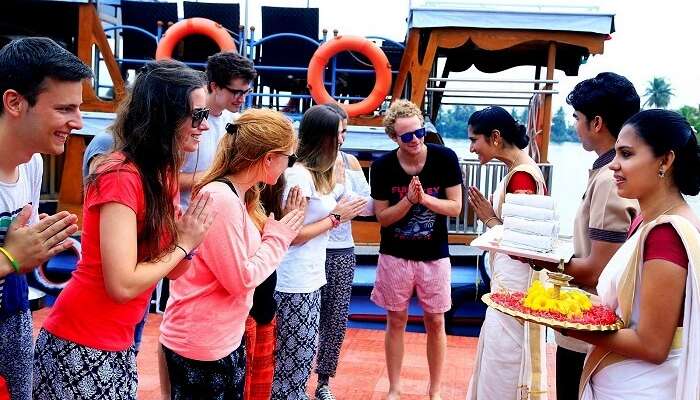 This is the best part about India. The warm hospitality and personalized service is a common trait of Indians not only in the country but all over the world. The best in class hospitality in India is what travelers love and look forward to every time they visit India.
Places To Visit: Kovalam in Kerala, Jaipur in Rajasthan, Agra in Uttar Pradesh, Hyderabad in Telangana and more.
Things To Do: Rejuvenate in ayurvedic massages in Kerala resort, bask in leisure and luxury in Jaipur palaces and much more.
Suggested Read: 15 Amazing Things To Do In Kerala [Infographic]
5. The Gastronome's Heaven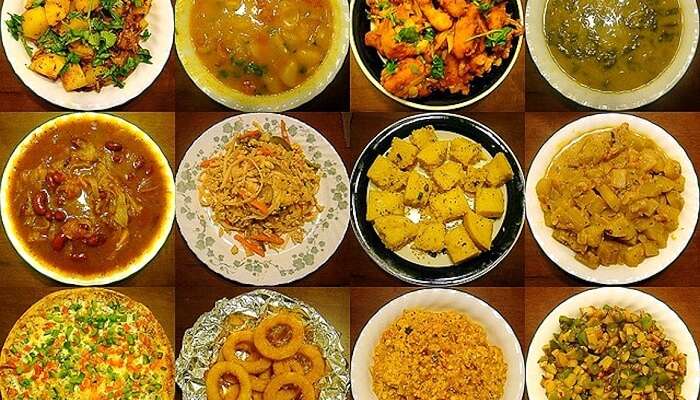 Food is the essence of India. You will encounter mouth watering cuisines and dishes at every nook and corner of this food-loving country. From fine dining to street food, it is a strict no-no to miss out on relishing the famous delicacies when in India.
Places To Visit: Chandni Chowk in New Delhi, Rajasthan, Kolkata, Bangalore, Mumbai and all over.
Things To Do: Chaat Papri in New Delhi, Vada Pao in Mumbai, Dal Bati & Churma in Rajasthan, Puchka in Kolkata, Dal Obbattu in Bangalore, Hyderabad Biryani and the list goes on.
Suggested Read: 26 Places To Try Street Food In Delhi That Is Worth Every Calorie
6. An Adventurer's Resort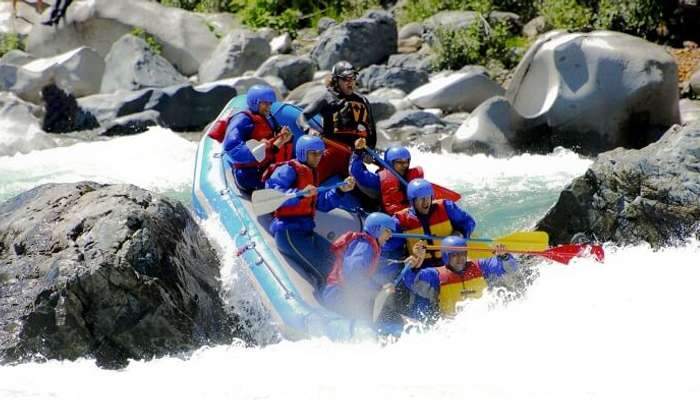 Name an adventure sport and you'll find a minimum of two locations in India wherein you can get the best experience of that adventure sport. From paragliding to bungee jumping and from moderate to extreme, India is the ultimate resort for adventure junkies.
Places To Visit: Bir Billing, McLeodGanj, Andaman Islands, Sikkim, Rajasthan and more.
Things To Do: Paragliding, Trekking, Scuba Diving, Snorkeling, Bungee Jumping, Dune Bashing and much more.
Suggested Read: Paragliding, Bonfire, & Shooting Stars: Her Whimsical Weekend Adventure In Bir Billing Is Stealing Hearts
7. Fairyland Of Boundless Festivals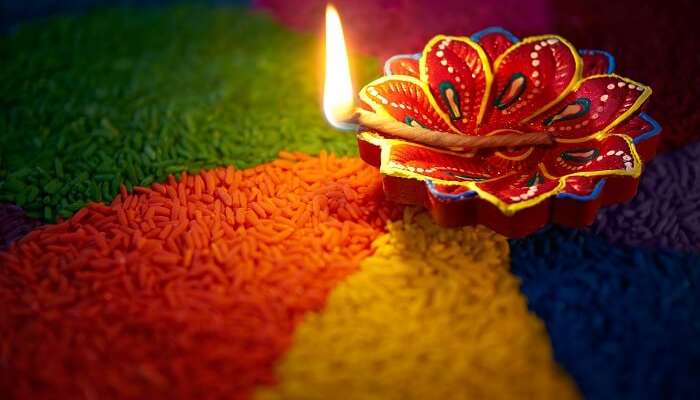 Unity in diversity is truly a blessing for India. It not only enables the people to enjoy the year-round festivities but also adds colors to everyone's life. Festivals of India are infinite and one of the major aspect that drives tourism as well.
Places To Visit: Jaipur, Vrindavan, Goa, Mumbai, Amritsar and New Delhi
Things To Do: Witness the city of Jaipur lit with lights, celebrate Holi in Vrindavan, Christmas in Goa, Ganesh Chaturthi in Mumbai, Gurupurab in Amritsar, Eid at Jama Masjid in Hyderabad.
Suggested Read: 15 Famous Festivals Of India
8. Kingdom Of Luxury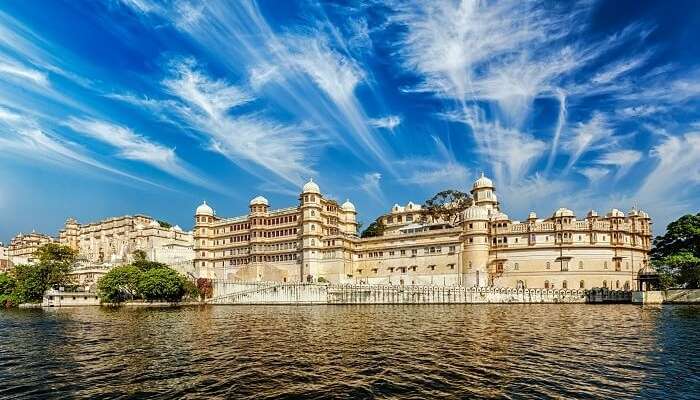 Being the land of Mughals and Nawabs, luxury is the effortless synonym of India. From the Nawabs of Rajasthan to Nizams of Hyderabad, India houses numerous palaces and forts in which travelers revel in royal luxury.
Places To Visit: Udaipur, Bikaner, Hyderabad, Bangalore, Mysore, Jaipur, Jaisalmer, Jodhpur and much more.
Things To Do: Enjoy the sunset views from Palace Udaivilas in Udaipur, spend leisure holidays in Jaipur's City Palace, enjoy dine and wine and Taj Falaknuma Palace Hyderabad and more.
Suggested Read: 13 Palaces In India That Can Give Buckingham Palace A Run For Its Money
9. Heart Of Performing Arts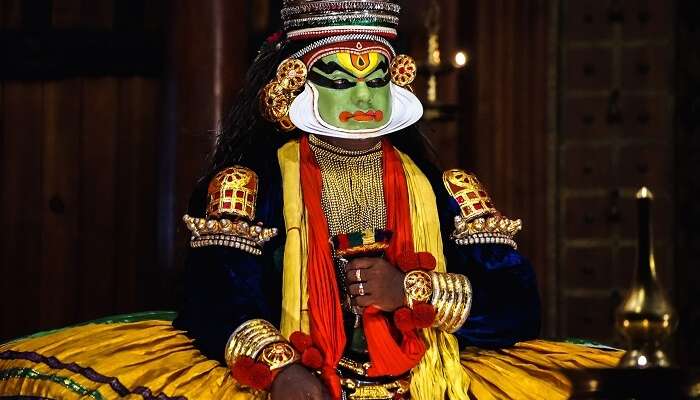 Indian talent needs no introduction. Land of Bharatnatyam, Kathakali, Kuchipudi, Theatre, Drama, etc., the performing arts forms the heart and soul of India that brings recognition to the country on an national and international level.
Places To Visit: Kutch in Gujarat, Karnataka, Kottumkazhy in Kerala, Chennai, Leh and much more.
Things To Do: Attend Rann Utsav, Perumthitta Tharavad, Chennai Music Festival and Galdan Namchot Festival.
Suggested Read: 15 Mesmerising Places To Visit In Kutch This Winter
10. Hub Of Nightlife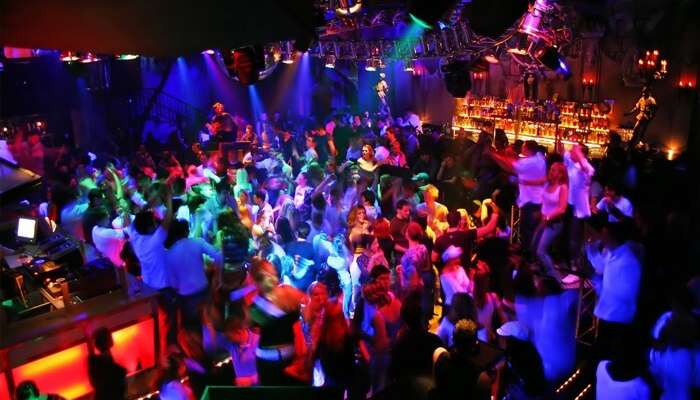 Cities of India and especially the metropolitan cities, come alive in the night when the party rockers flood to one of the best nightclubs and party spots in India. Let yourself loose amidst the shimmering lights and the sound of music in the best nightlife scenes of India.
Places To Visit: Nightclubs in Goa, Mumbai, clubs in Delhi, cafe bars in Bangalore, Kolkata and more.
Things To Do: Dance the night away, Chill with friends in the evening, Jam with locales, Experience lavish dining on a night out and much more.
Suggested Read: The Ultimate Guide To A Kickass Nightlife in Delhi
11. The Shopaholic's Favorite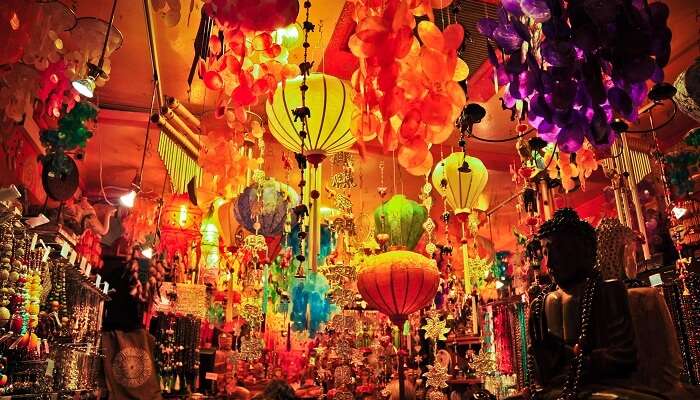 Shopaholics will find pieces of heaven in India wherever they go. From grand malls to bustling bazaars, India offers anything and everything to travelers in form of the colorful, crowded and best markets.
Places To Visit: Flea Market Arpora in Goa, Dilli Haat in New Delhi, Jew Town Cochin, Johari Bazaar Jaipur, Colaba Causeway Mumbai and so on.
Things To Do: Shop in the flea market, buy studded bangles, shop for antiques, buy endless jewellery and shop till you drop!
Suggested Read: Top 11 Shopping Destinations in India
12. Last But Not The Least, The Ever Smiling Faces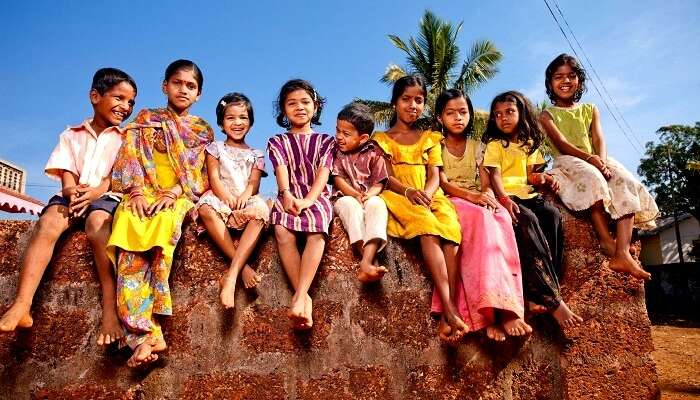 Traveling to a country is incomplete without interacting with locals and making some new friends on the journey. From an accommodating heart to an ever smiling face, we bet Indians are the best when it comes to welcoming travelers with open arms.
Reasons are many but we've only listed the best reasons that spoil every traveler in India to the core. And for that adrenaline rush and wanderlusting, book amazing India tour packages with TravelTriangle that enable you to explore this natural paradise at its best.
Do let us know about more reasons that makes travelers visit India the most according to you in the comments below. Cheers!
Frequently Asked Questions About Reasons To Visit India
Q. Is India worth a visit?
A. Yes, India is a beautiful country that is known for its ancient art and culture. Visiting this place makes you encounter the magnificent architectures of Afghans, Turks, Mughals, British, and Indian rulers. The culture here shows the essence of its life long history which became the part of society with time. India is called the country of surprises and has been alluring travelers from across the world with its scrumptious and tempting delicacies, enormous fort and fortress, vibrant culture, mesmerizing natural beauty and a lot more!
Q. What are the best places to visit in India?
A. India is home to numerous beautiful places that comprises illuminating forts and museums, serene beaches, mesmerizing waterfalls, and much more. The best attractions to visit in India include the Taj Mahal, Amer Palace, Hawa Mahal, Red Fort, Agra Fort, City Palace, Ranthambore National Park, Qutub Minar, and many more that will surely make you fall in love with the country.
Q. Is India a dangerous place to visit?
A. India is as safe as any other country in the world. There have been numerous cases of harassment in India with foreign travelers. You just need to be more careful while holidaying in India and avoid conversations with suspicious people for a safe and comfortable experience.
Q. How many tourists visit India annually?
A. Every year over 10 million visitors arrive in India either for a vacation, spiritual peace, business investments.
Q. Which country's tourists visit India the most?
A. India welcomes maximum visitors from Bangladesh every year, followed by the United States of America, the United Kingdom, Russia, Canada, and Australia.
Q. What should tourists wear in India?
A. If you are planning your visit during summer then pack lightweight cotton outfits and for winter you will need warm clothes. If you are planning a visit to the northern of the north-eastern part of the country then don't forget to pack layers of warm outfits for yourself.
Q. Which is the most popular street food in India?
A. The most popular street foods in India are Paani Poori, Kathi Roll, Vada Pav, Kanji Vada, Chhole Bhathure, Daulat ki Chaat, Mirchi ke Pakode, Bedmi Poori, etc.
Q. Does India have beautiful beaches?
A. The enormous stretch of coastline in India makes it home to numerous beautiful and astounding beaches. If you want to explore the stunning beaches to India then plan a visit to the following places- Goa, Andaman & Nicobar Islands, Kerala, Gokarna, Mumbai, Kanyakumari and Lakshadweep for a perfect experience.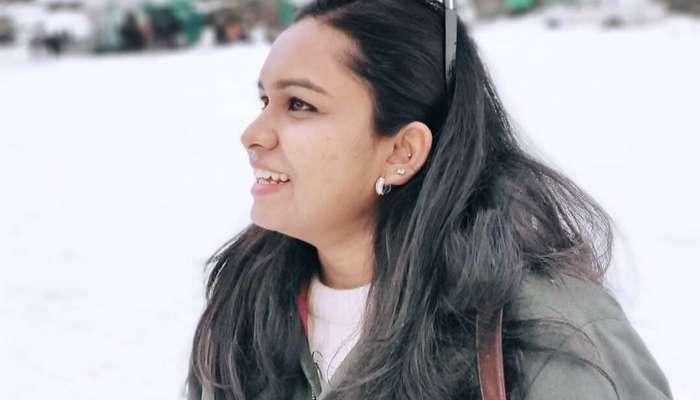 Comments
comments