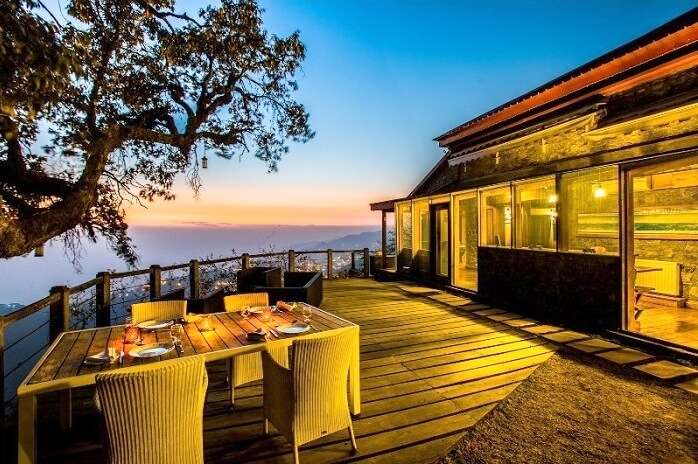 Mussoorie, also called the "Queen of Hills", is blessed with the best sights of nature which cannot be missed when in Uttarakhand. Along with the panoramic views of the gigantic mountains, this hill station is also home to many fancy and luxurious restaurants that give its visitors a fine dining experience amidst the serene surroundings.
The restaurants have been specifically designed to keep you well-fed and make you feel at home. With customized meal plans, these famous restaurants in Mussoorie offer world-class services to their customers so that they keep on visiting. If you're looking for some of the best restaurants in Mussoorie, then the below list will come in handy.
10 Best Restaurants In Mussoorie
Are you looking for the best places to eat in Mussoorie? The place offers a perfect culinary celebration to holidayers. Check out these 10 restaurants in Mussoorie that will give you the feeling of luxury and old charm at the same time as you enjoy your meal.
Fine Dine Restaurants In Mussoorie
Find out some luxury restaurants in Mussoorie and make your trip an exciting one.
1. Trout House Grill and Bar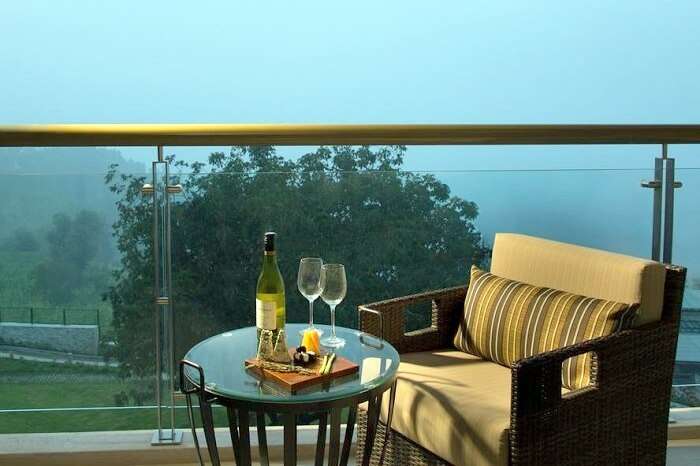 Experience the bliss of having your meal under the stars, as you dine-in at this one of the fanciest restaurants in Mussoorie. While you take a sip of your cocktail and crispy bites, you can soak-in the fresh air along with admiring the panoramic view of the mountains.
Location: Village – Siya, Uttarakhand, Kempty Fall Road, Mussoorie
Ratings : 5/5
Cuisines Served Indian, Bar, Grill
Cost For Two: INR 2,500 approx.
Must Try: The trout fish specially cooked by the chef.
Suggested Read:9 Fascinating Hotels In Mussoorie Near Mall Road
2. JW Cafe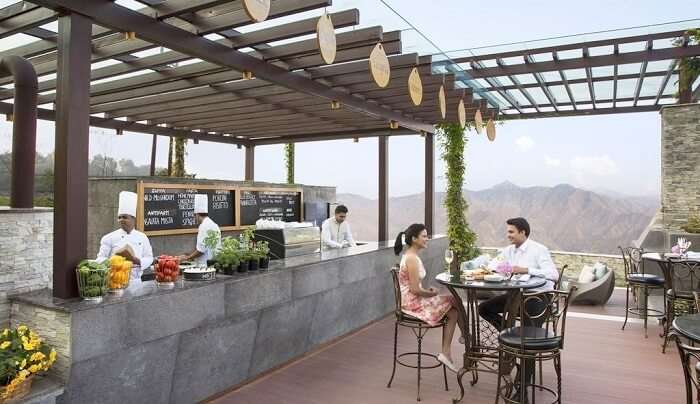 Enjoy the bliss of having a relaxing meal in an all-day dining restaurant in Mussoorie, which also boasts an open kitchen. Stealing a separate dining space in the luxurious JW Marriott hotel, this place is perfect to relax after a hectic day. Places to visit in Mussoorie in May will be an ideal time for planning to visit and cherish the charm of this restaurant.
Location: Village – Siya, Uttarakhand, Kempty Fall Road, Mussoorie
Ratings: 5/5
Cuisines Served American, Indian, Asian
Cost For Two: INR 2,500 approx.
Musty Try: Fresh fruit juices
3. The Writer's Bar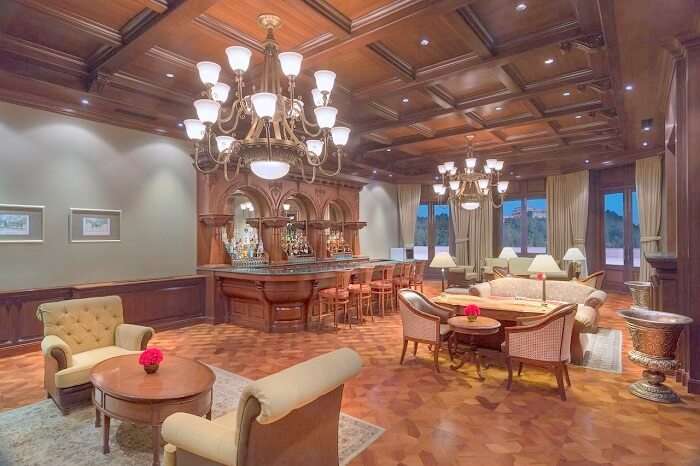 Spend a relaxing evening in the pleasant surrounding of this antique restaurant which is a hype among the tourists. Adorned with a beautiful blend of old-world charm and modern luxury touch, this dining space creates the perfect atmosphere to indulge in a relaxing evening.
Location: Spring Road, Mussoorie
Ratings: 4.5/5
Cuisines Served Beverages and Finger Food
Cost For Two: INR 1,500 approx.
Must Try: Top class cocktails
Suggested Read:30 Resorts In Mussoorie For A Laid Back Retreat
4. Regency Restaurant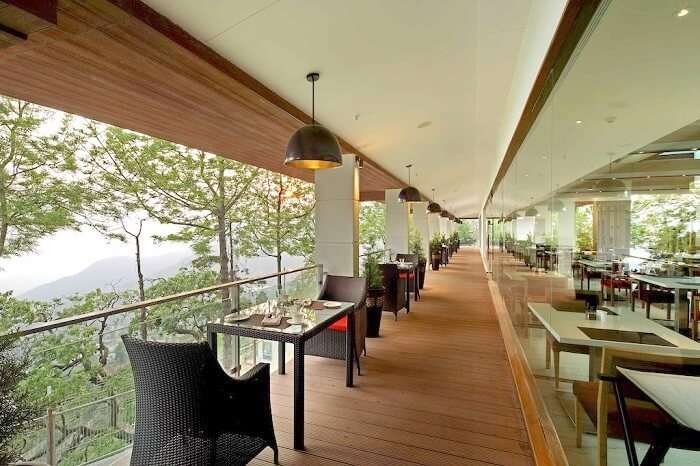 Indulge into a classy dining experience in Regency restaurant which is one of the luxurious restaurants in Mussoorie. With an interior styled with stained glass panels along with the view of the mighty Himalayas in the backdrop.
Location: Jaypee Residency Manor | Barlowganj, Mussoorie
Ratings: 4.5/5
Cuisines Served Indian
 Must Try: Comfortable air-conditioned rooms
5. Wisteria Deck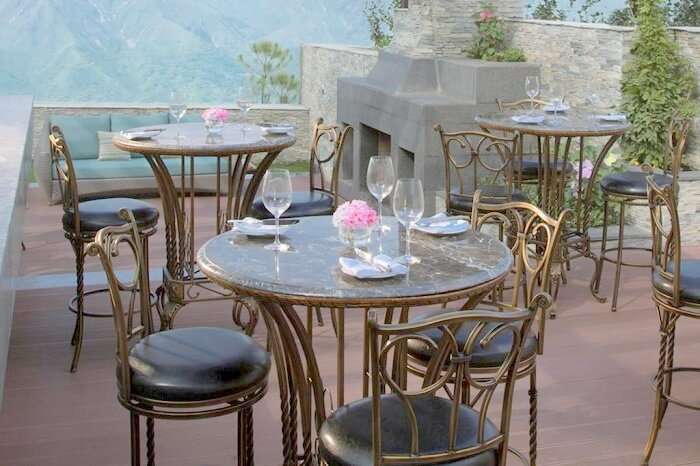 While to settle down amidst the surrounded view of the Himalayas, this open terrace space gives that perfect space to indulge into a lively family get-together. A very child-friendly place, the cheese LESS pizza is a hit among the visitors. Along with other mouth-watering dishes, this dine-in deck lets you enjoy a mystical view along with a varied food-platter to relish by the fireplace.
Location: JW Marriott Mussoorie Walnut Grove Resort & Spa, Mussoorie
Ratings: 4.5/5
Cuisines Served Italian
Cost For Two: INR.1800 approx.
Must Try: The customized Pizza without the cheese
Suggested Read:These Cottages In Mussoorie Offer A Holiday Like None Other
Budget Friendly Restaurants In Mussoorie
Check out these cost-effective yet interesting restaurants in Mussoorie.
6. Urban Turban Bistro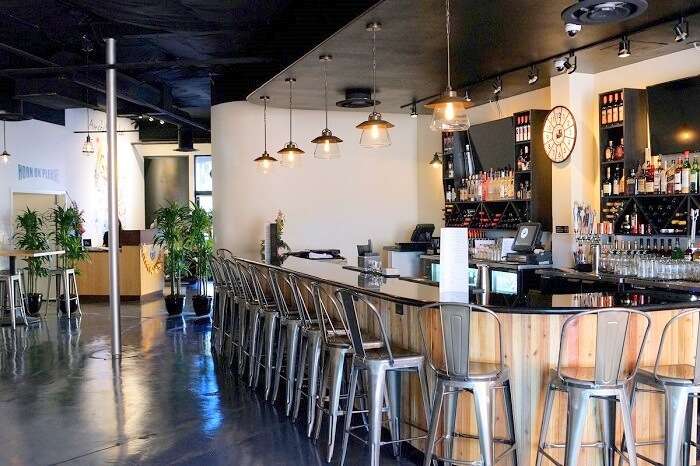 This double-storeyed restaurant in Mussoorie is a haven for the foodies who love spicy Punjabi food.Packed with the varied flavors of spiced up veg and non-veg options, this place has that perfect taste to satiate our taste buds. With two floors, one can head to the first floor to groove to the beats of music while the second floor gives a silent space to relax and enjoy the ambiance.
Location: Opposite Canara Bank, 1st Floor, Kulri, Landour bazar Rd, Mussoorie
Ratings: 4.4/5
Cuisines Served Indian, Asian, Chinese, Contemporary
Cost For Two: INR 1500 approx.
Must Try: Refreshing cocktails and cocktails
7. The Tavern Restaurant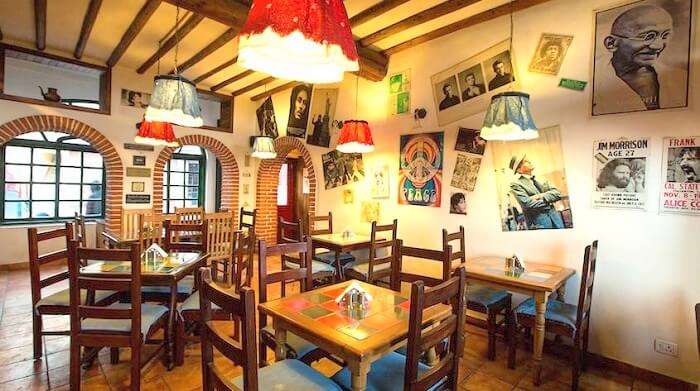 Reflecting on the earthy tones, this restaurant is a perfect halt station for a fancy dinner for two and large groups of friends. The Tavern restaurant has a vast food menu that includes major Chinese, Thai, Italian, and continental food. And to end the meal on a sweet note, they have various types of desserts to serve its visitors.
Location: Picture Palace, Kulri, Mall Road
Ratings: 4.3/5
Cuisines Served North Indian, Chinese, Italian, and Continental
Cost For Two: INR 1500 approx.
Must Try: Italian dishes
Suggested Read:14 Things To Do In Uttarakhand For Adrenaline Rush & Soul-Stirring Thrills
8. Kalsang

Just amidst all the glam hides this little eatery in Mussoorie which serves the authentic Tibetan food. Quite a budget-friendly place to savor a delectable meal after a hectic day and the laid back surrounding gives that rustic vibe.
Location: Mall Road, Mussoorie
Ratings: 4/5
Cuisines Served Chinese, Thai, and Tibetan
Cost For Two: INR 1000 approx.
Must Try: Contemporary Tibetan dishes
9. Emily' Rokeby Manor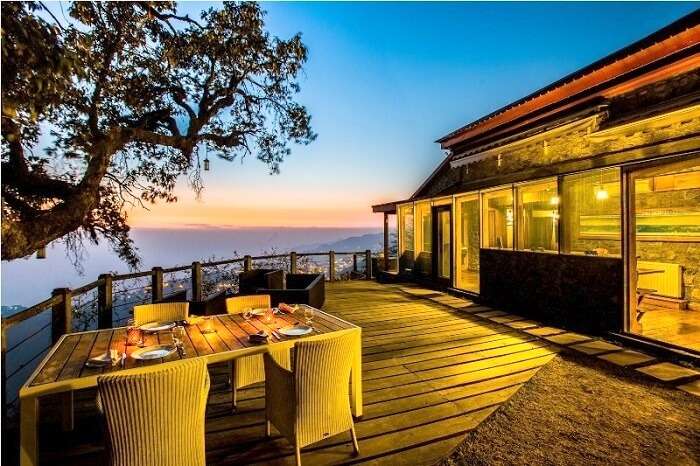 Just stepping inside this vintage place, one can sense its old charm which is hidden in its old and rustic surroundings. Built-in 1840, this place has an old charm that complements the serenity of its surroundings and makes a great place to stay.
Location: Rajmandi, Landour Cantt, Dehradun, Mussoorie, Uttarakhand
Ratings: 4.6/5
Cuisines Served North Indian
Cost For Two: INR 1500
Must Try: The North Indian cuisines.
Suggested Read:Your Little Guide To Shopping In Mussoorie
10. Doma's Inn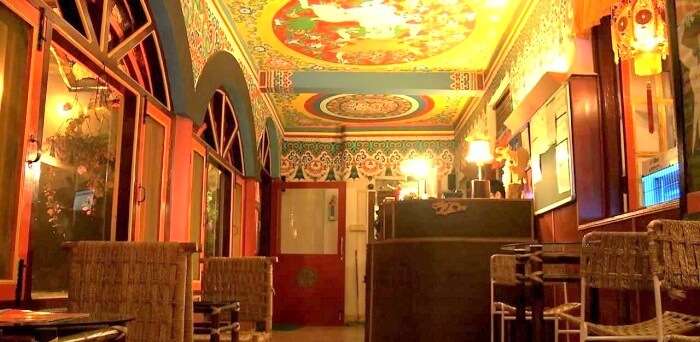 Adorned with various Bollywood posters, this cafe in Landour is one of the top 10 best restaurants in Mussoorie to enjoy a relaxing time amidst silence. This place serves varied dishes of Tibetan cuisines which might satiate your craving for the local Tibetan food.
Location: Ivy Cottage, Landour Cantt, Mussoorie
Ratings: 4/5
Cuisines Served Tibetan, Chinese
Cost For Two: INR.500
Must Try: Momo's and Tibetan food.
Suggested Read:17 Best Cottages In Uttarakhand Ideal For Your Next Vacay In Mountains
So, now when you know where to hop on to taste delicious food and dine-in luxury, book one of the customizable trip to Uttarakhand and don't miss out on the fun of exploring the queen of hills. After residing at some of the best hotels in Mussoorie, it can be said that your stay in this beautiful place will not be in vain. With amazing views of the surrounding place, these eateries offer almost all types of Indian and Italian food that are suitable for keeping visitors satisfied.
For our editorial codes of conduct and copyright disclaimer, please click here.
Frequently Asked Questions About Restaurants In Mussoorie
What is the famous food of Mussoorie?
Rice Bowl is one of the most popular food in Mussoorie which is served with Tibetan dishes. Some of the delicious food items that you must not ignore while staying in Mussoorie are noodles, spring rolls, fried rice, chilly potatoes, momos, noodles, soup, coconut curry, etc.
What can I buy in Mussoorie?
Visit the Tibetan Market or the Mall Road Market to buy the best and most affordable gift items while staying in Mussoorie. For the best shopping in Mussoorie experience, you can check out the exclusive collections of woolen garments, wooden & brass items, ornaments & accessories, and souvenirs.
What is the Speciality of Mussoorie?
Mussoorie is famous for places such as Kempty Falls, Mall Road, and Gunn Hill. This beautiful hill station is also known for numerous adventurous excursions such as rafting, trekking, paragliding, etc.
What is the best time to visit Mussoorie?
Mussoorie is most preferred to be visited during summers. Planning a visit between April to June will make you encounter the best of Mussoorie, away from the scorching heat.
What are the best places to visit in Mussoorie?
You can explore the best of Mussoorie at Lal Tibba, Lake Mist, Kempty Falls, Cloud's End, Gun Hill, Mall Road, and Kempty Falls.
Does Mussoorie have snow?
Yes, Mussoorie experiences snowfall during winters especially from mid-December until February end. At times a few barriers arise due to snowfall that affects the day-to-day life here.
Is Mussoorie safe?
Yes, Mussoorie is completely safe for female travelers. The hotels and homestays are safe here and ensure a comfortable environment for the visitors. However, it is advisable to check the reviews of accommodations individually before booking it.
Is Mussoorie worth visiting?
If you are looking for a quick escape from your daily routine and interested in spending a few reviving days amidst nature, then Mussoorie is one of the most beautiful and affordable alternatives.
---
Looking To Book A Holiday Package?
---
People Also Read
Restaurants in Panchgani Restaurants in Manali Restaurants in Thane