One of the oldest cities in the world, Rome is a popular destination for world travelers and a delight for artists, historians, and culture vultures. After a day of sightseeing in the ancient walls of the Colosseum, it's time to let your hair down and sample the best of the Rome nightlife. Rome has some of the best clubs in Italy which serve authentic Italian cuisine, limitless booze, and mix the hippest soundtracks of the season for you to dance on!
Rome Nightlife Guide: Where To Head And Why
Here is the ultimate guide for those exhilarating and memorable Roman nights:
1. Shari Vari Playhouse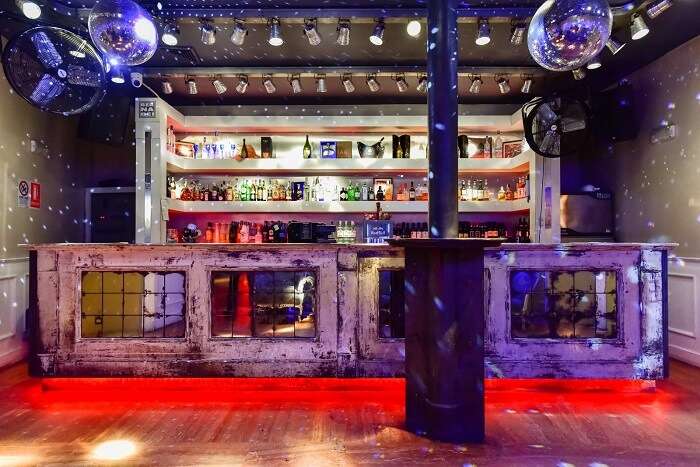 Suggested Read: 25 Best Hotels In Rome That Are All About Luxury, Comfort, And Convenience!
Ask a local about the best place to head to in the evening and the first club of Rome they mention would be 'Shari Vari'! The place is open round the clock and also has a restaurant that serves scrumptious food. Later you can go join the party till the wee hours of the morning, dancing to Hip-hop, House, and R&B!
Location: Via di Torre Argentina, 78, 00186 Roma
Timings: 8:30 AM – 4 AM
TripAdvisor Ratings: 3.5
Website | TripAdvisor Reviews
2. Qube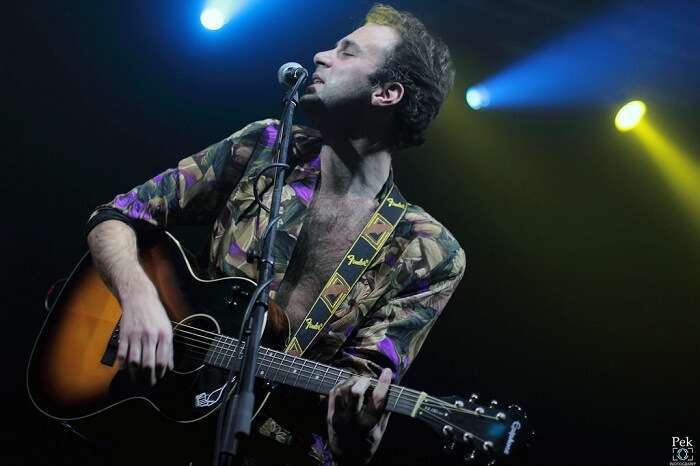 Qube is one of the most happening nightclubs in Rome. Built in the trendy industrial decor, the nightclub has three expansive floors fitted with the best light and sound systems. A range from music from house to disco is played on each night. Muccassassina is their Friday night party which lights up the LGBTQ scene in Rome!
Location: Via di Portonaccio, 212, 00159 Roma
Timings: 8 PM – 5 AM
TripAdvisor Ratings: 3.5
Website | TripAdvisor Reviews
3. Gregory's Jazz Club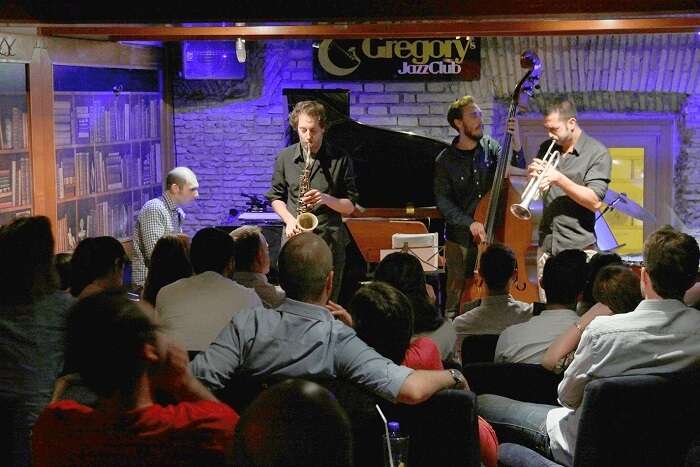 Suggested Read: 20 Romantic Things To Do In Rome With Your Amore In 2022!
The Gregory's Jazz Club has been a permanent fixture on the Rome nightlife and entertainment scene for the past two decades. This unique venue is a jazz club with the best whisky bar in the city! With a warm and cozy interior to match, you can look forward for a music-filled extravaganza. There is also a restaurant that serves the best pasta!
Location: Via Gregoriana, 54/a, 00187 Roma
Timings: 7 PM – 2:30 AM
TripAdvisor Ratings: 4.5
Website | TripAdvisor Reviews
4. Vinile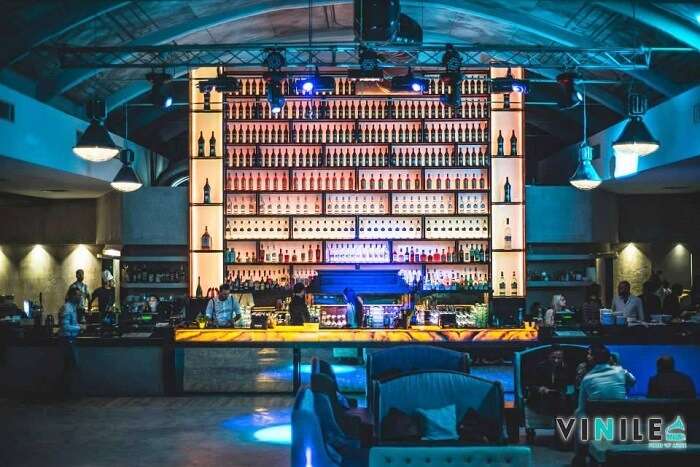 Vinile is one of the newest additions to the Rome nightlife. It's the perfect place for a girl's night out. The huge floor to ceiling bar display is a stunner and sets the vibe of the place. A restaurant cum music venue, Vinile plays Jazz, Orchestra and Swing Blues in different nights.
Location: Via Giuseppe Libetta, 19, 00154 Roma
Timings: 8 PM – 2 AM
TripAdvisor Ratings: 3.5
Website | TripAdvisor Reviews
Suggested Read: Rome Travel – The Eternal City To Travel To Once In Your Lifetime
5. Caffe Letterario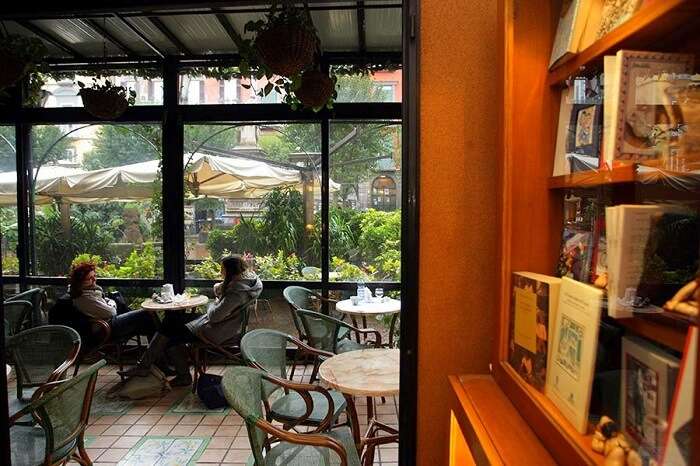 Caffe Letterario or Literary Cafe is for those looking for a relaxed experience of nightlife in Rome Italy. The cafe has a library, event space and a coffee bar. The place has interesting exhibitions on art, cinemas, and music running all through. It's the best place for students and travelers to have a chill night out in Rome.
Location: Via Ostiense, 95, 00154 Roma
Timings: 10 AM – 2 AM
TripAdvisor Ratings: 3.5
Website | TripAdvisor Reviews
6. Ex Dogana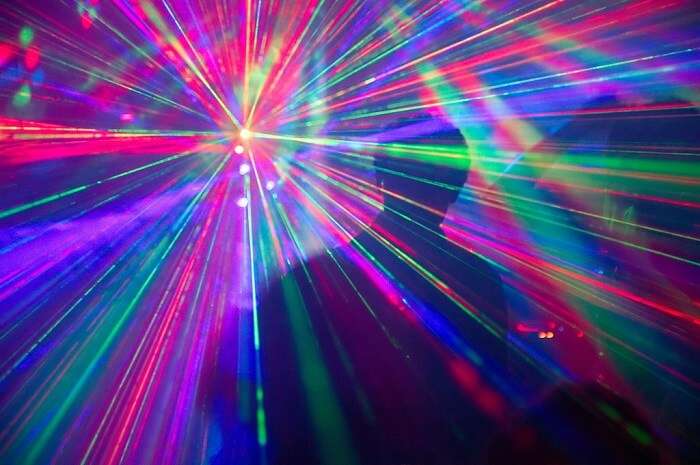 You will find the best places in the unlikeliest of places! Ex Dogana is one such club of Rome, which is set in a former railway complex. The unique architecture is now home to one of the hottest clubs in town. During the day it transforms into an open festival space for art exhibitions, live bands, and even hosts street food stalls.
Location: Viale dello Scalo S. Lorenzo, 10, 00185 Roma
Timings: 12 PM – 5 AM
TripAdvisor Ratings:
Website | TripAdvisor Reviews
Suggested Read: Rome In Winter: 10 Reasons To Visit The Ancient City When The Temperatures Drop
7. Akab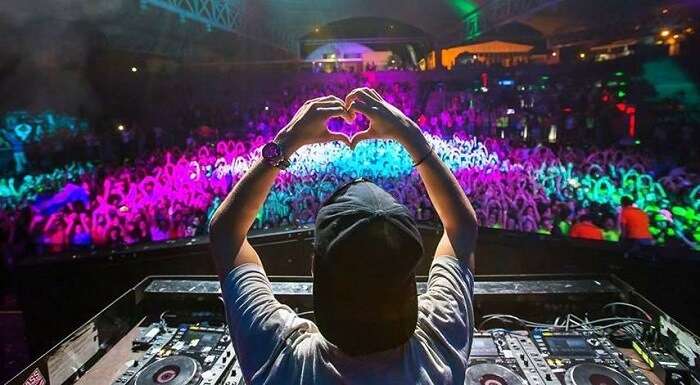 Suggested Read: Spain Nightlife: 15 Places To Enjoy This Sparkling City After Sundown
Akab is trendy, hip and full of millennials seeking the best of nightlife in Rome Italy. Akab is a young place, and with travelers and foreign students it's buzzing till morning. Fridays are the busiest and you really need to go early to get in on the weekends. The disco plays a mix of house, dance, reggae, soul music, and acid jazz.
Location: Via di Monte Testaccio, 69, 00153 Roma
Timings: 11:30 PM – 5 AM
TripAdvisor Ratings: 3
Website | TripAdvisor Reviews
8. Coming Out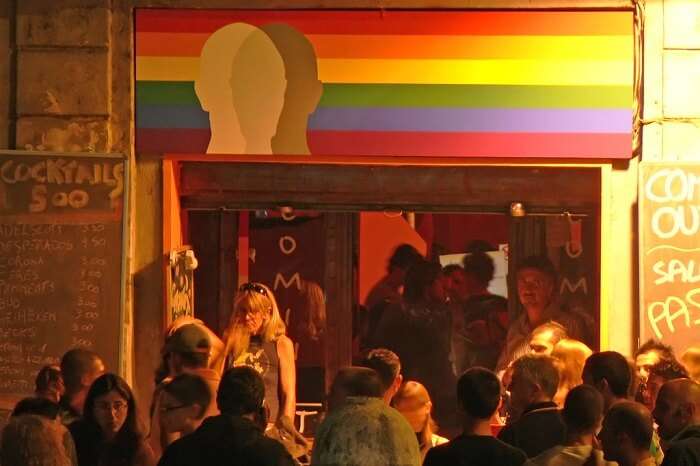 Coming Out is a unique place in Rome and as the name suggests its LGBT friendly. However, it's also welcoming to all customers and since it's situated right next to the Colosseum, a lot of tourists stop over for their pizza. It also hosts one of the best clubs in Rome with carnival and theme parties that are a delight to be a part of!
Location: Via di S. Giovanni in Laterano, 8, 00184 Roma
Timings: 7 AM – 5:30 AM
TripAdvisor Ratings: 4
Website | TripAdvisor Reviews
9. Janiculum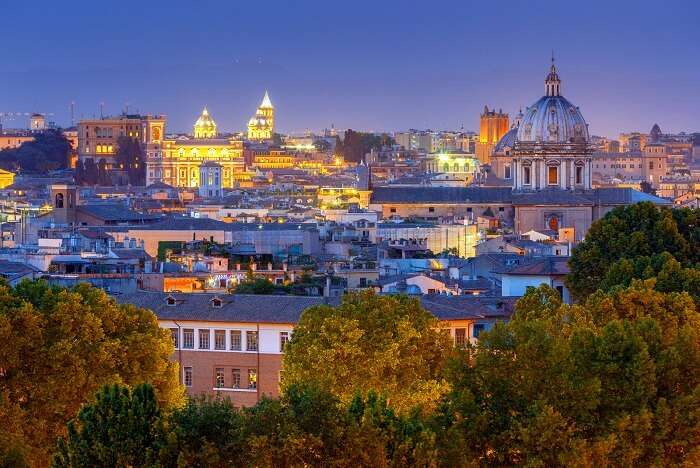 Suggested Read: London Nightlife: 15 Exhilarating Experiences For A Night Out In The City
Janiculum is an offbeat choice to explore Rome nightlife but a memorable one nonetheless! Janiculum is in fact a hill that overlooks the city of Rome and offers the best night-time views of the city. From atop the hill you can see the twinkly nights of the Colosseum, the Pantheon, and even the St. Peter's Dome. It's ideal for a romantic night out with your partner.
Location: 00118 Rome
Timings: 24 X 7
10. Campo di Fiori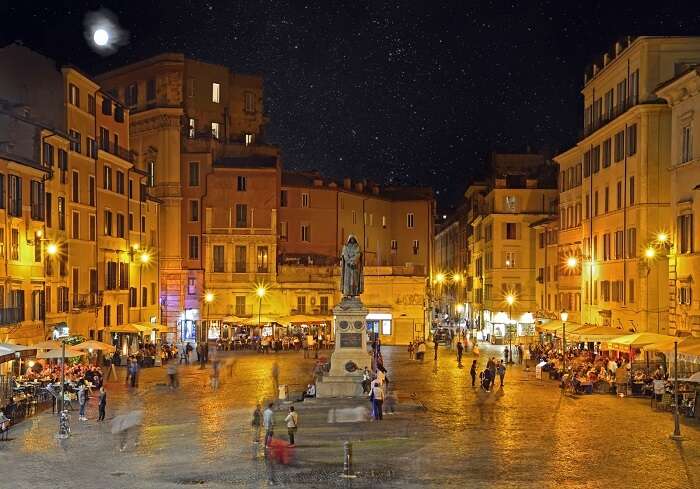 Campo di Fiori features on most Rome sightseeing tours and has a lively market during the day, but the real fun here begins at night. The Piazza is a destination for fun and frolic, and offers the best of Rome nightlife for students. With cheap bars and street food stalls, the piazza is a pocket-friendly option for students to party during their time in Rome.
Location: Piazza Campo de' Fiori, 00186 Roma
Timings: 24X7
Further Read: Prague Nightlife: Your Guide To The Best Nightclubs And Bars In The City
That's our list of the best places in Rome to experience the exciting Rome nightlife. Have we missed out on any? Let us know in the comments. Book your trip to Rome for a sensational holiday. When in Rome, party likes the Romans!