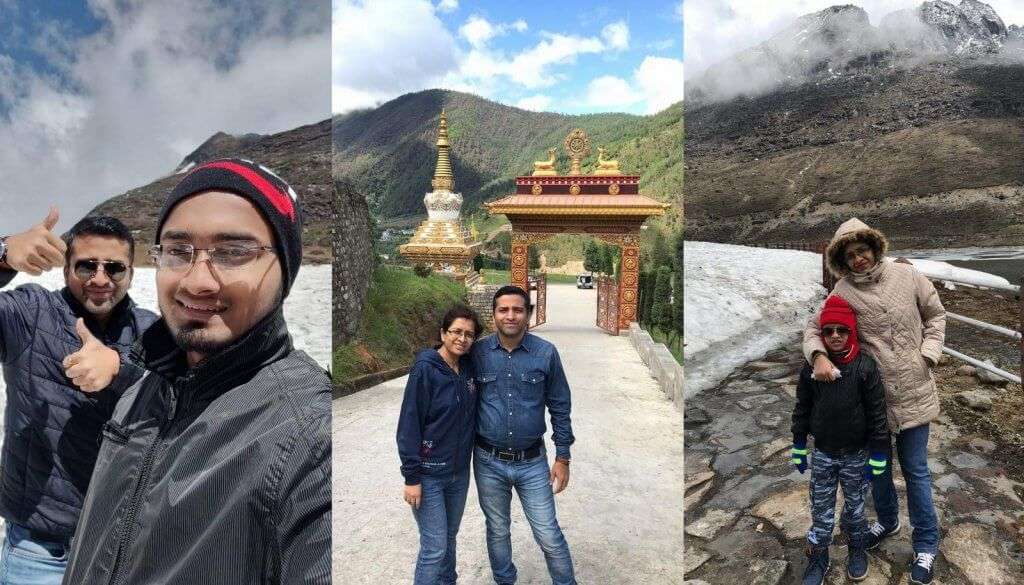 Tawang is located amidst the serene and most pristine Himalayan ranges having the second largest Buddhist monastery in the world on board. This quaint town is known mostly for the monastery but there's more to it! The fact that various tourist places in Tawang like Turanang Falls, Tawang War Memorial, PTSO Lake and Madhuri Lake attract visitors from far offis what constitutes the most to the Tawang Travel industry. So, while you're just thinking about exploring this town soon, here's the story of a family trip that will inspire you even more!
There were a number of videos that I watched on various social media platforms earlier and which made me eager to explore Tawang. I had also heard a lot about this place from my friends and relatives and simply thought of checking it out myself with my family. The fact that the natural beauty of this place just gets to you is in itself is enough to plan a vacation.
I was looking forward to this trip very enthusiastically and had made plans accordingly. This place was an exclusive choice from our side and what followed next was nothing less than an adventure.
Details Of Our Family Trip To Tawang
Gathering more information about the packages when it comes to travelling, is always a good idea when done in advance. Here are some details to help you know more about our trip.
Trip Type: Family
Cost: INR 68,699.9
Travel Agent: Siang Explorer
Duration: 7 Days
Inclusions: Breakfast, Accommodation, Cab for Bumla Pass, Luxury taxes, Parking, Toll taxes, Driver's allowances, Driver service for up to 12 hours per day, Inner Line permits, GST
Exclusions: Air/train fare, Personal expenses, Additional sightseeing, Any increase in taxes, Cost from natural calamities
Must Read: 8 Best Things To Do In Tawang For An Adventurous & Offbeat Vacation In 2019
Reasons To Visit Tawang
There are a lot of reasons why one must visit this extraordinarily beautiful place but here's what we found on our trip that can surely give you a kickstart for your vacation!
Shopping In Tawang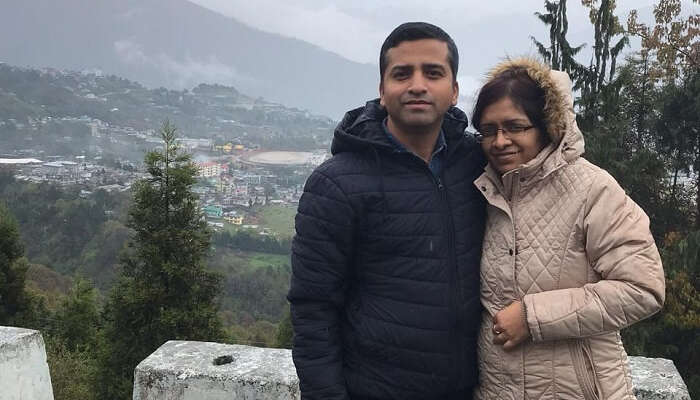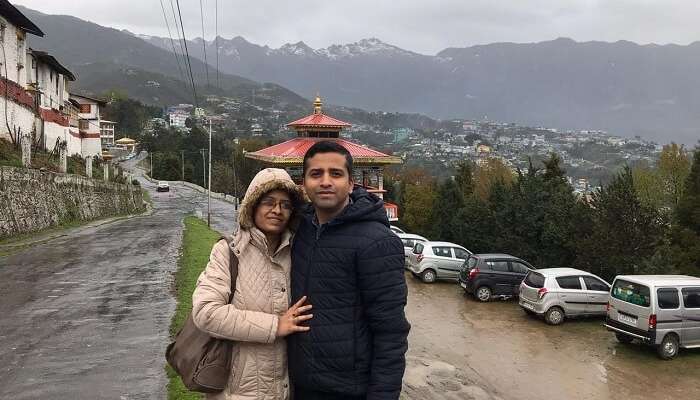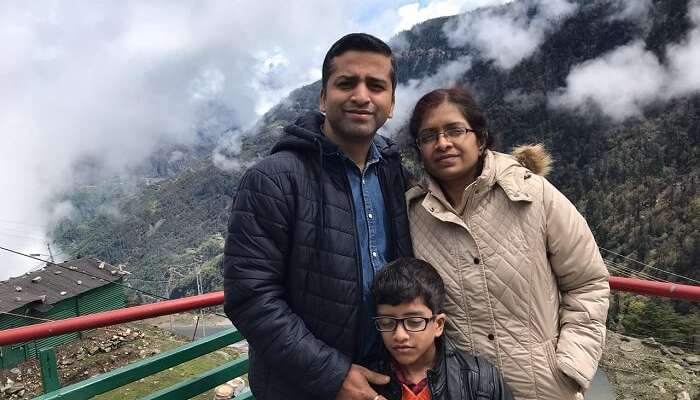 Even though we didn't do much of shopping in Tawang, some of the best things you can buy in this paradise are winter clothes and shoes. The prices of most of the products are quite low and definitely affordable. What better place to buy some woollens than the hills themselves as the quality of the fabric used was also good in every way.
Restaurants In Tawang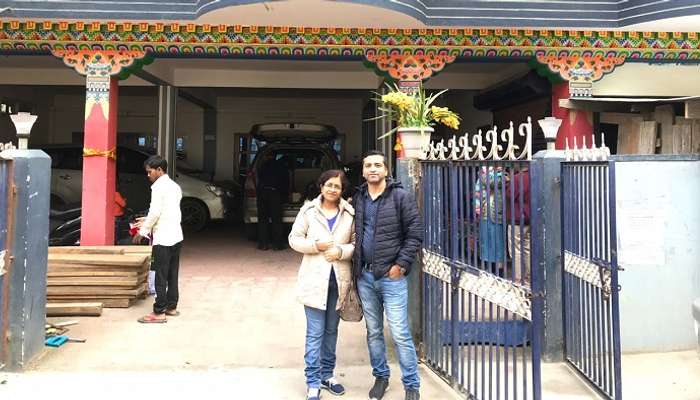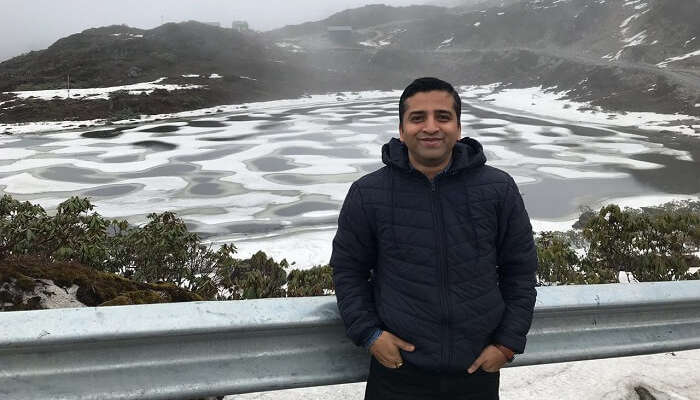 There weren't many restaurants that we dined at in Tawang. Our stay in this place was for only 3 days and hence, there wasn't much time to check out various restaurants. However, we did try one named Mon Paradise on our 2nd day in this town and the food tasted really good.
Suggested Read: 10 Picturesque Places You Can't Skip While Travelling Through Tawang
Must-See Places In Tawang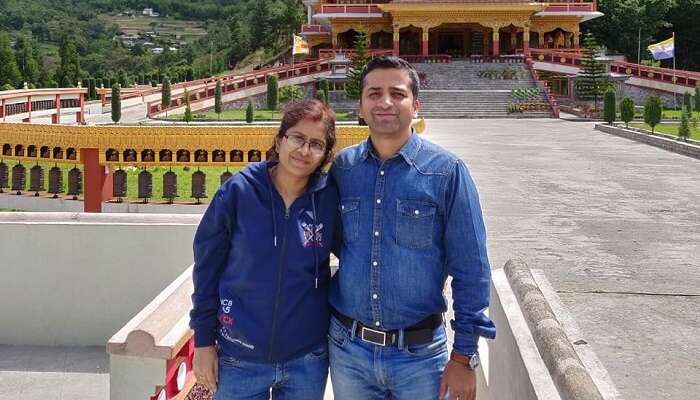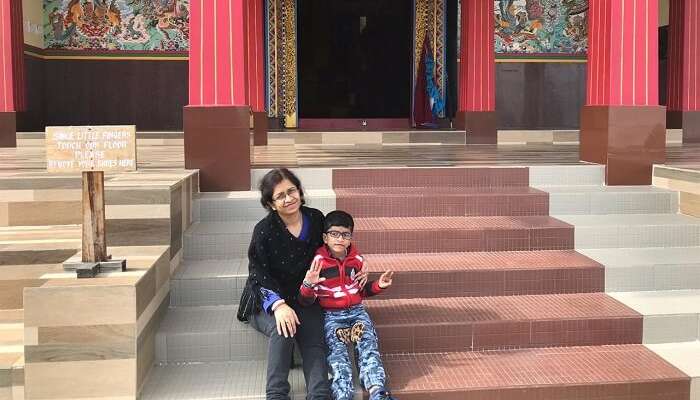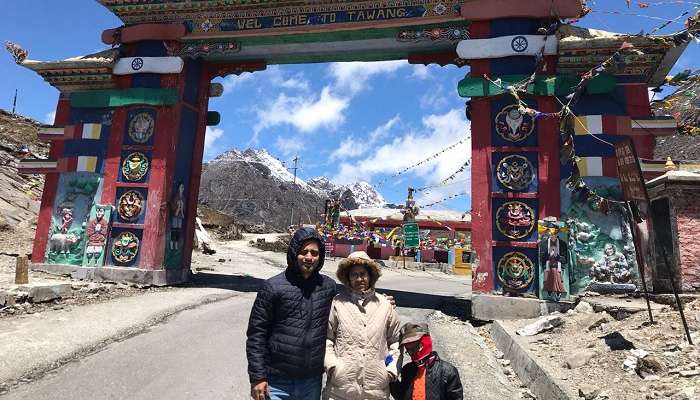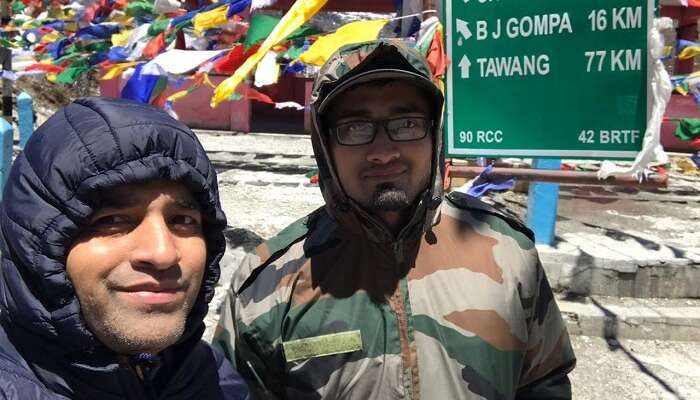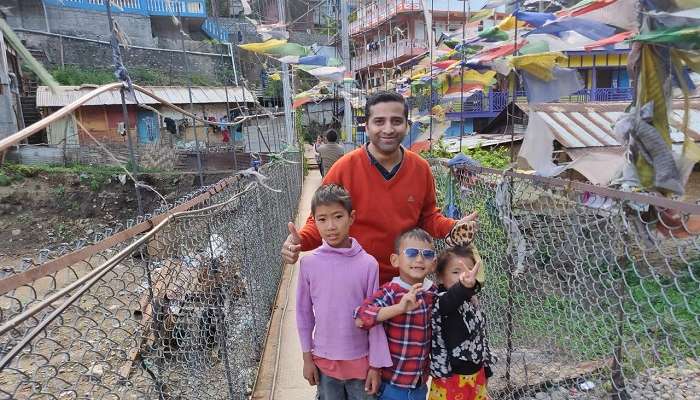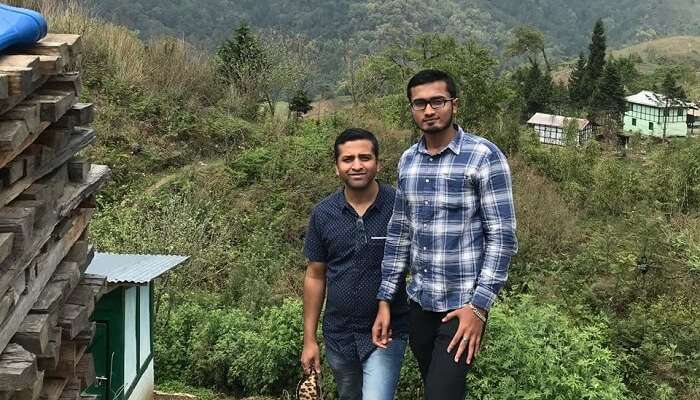 Since we started from Guwahati, first we made our stop at Bhalukpong. The beautiful Kameng river running alongside this quaint town supports a variety of wild animals. After our overnight stay at Bhalukpong, we moved on to Dirang and visited the famous Kiwi plantation. After spending a night in Dirang, we headed to Tawang, to visit Dirang monastery and Seela Pass.
The next day we went to Bumla Pass and stopped at PTSO Lake and Madhuri Lake on our way.
When we reached Tawang the following day, the light and sound show in Tawang War Memorial Museum was also on our list and after some local sightseeing, we headed to Bomdila to see the famous Bomdila monastery.
Weather In Tawang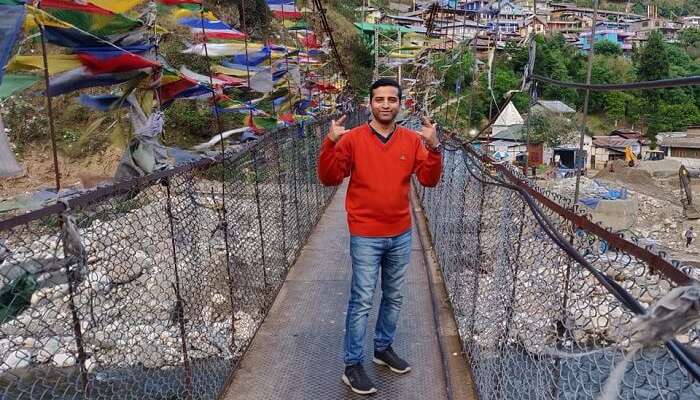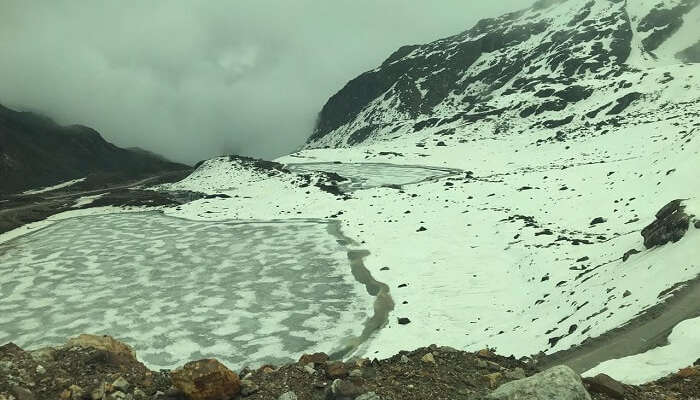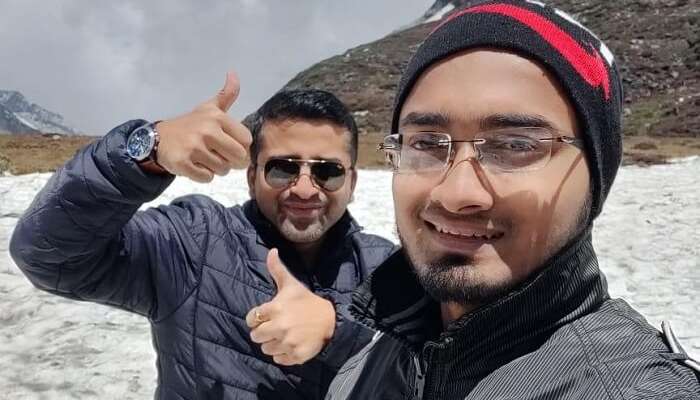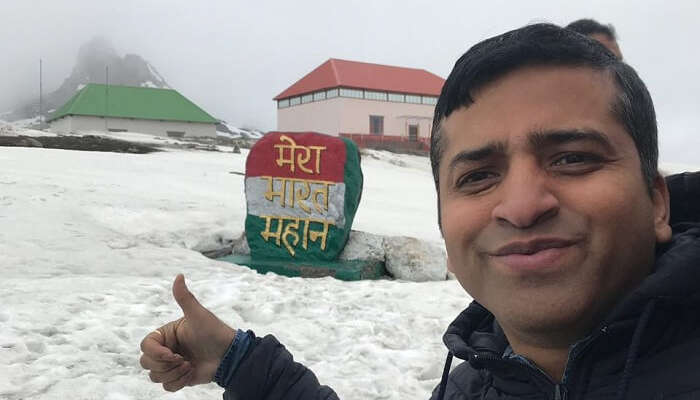 One of the most attractive things about Tawang is its weather. With slight rain here and there, it can get chilly in this region. When we reached Tawang, it was raining and when we visited Bumla Pass, it was quite cold too with some drizzling. In Sela Pass, it was sunny and windy in contrast to other places.
Suggested Read: Dinkar's Family Trip To Sikkim With Kids Turned Out To Be Surprisingly Wonderful
List Of Things To Do For 7 Days In Tawang
While you're planning your next trip to the serene mountainscapes of Tawang, here's out experience in this soothing place which can help you on your journey too!
Day 1: Started from Guwahati to Bhalukpong
Day 2: Bhalukpong to Dirang. Visited Kiwi plantation
Day 3: Dirang to Tawang. Visited Dirang monastery and Seela Pass
Day 4: Went to Bumla Pass in a local cab on the way explored PTSO lake and Madhuri Lake
Day 5: Local sightseeing at Tawang. Watched the sound and light show at the Tawang war memorial
Day 6: Tawang to Bomdila. Visited Bomdila monastery and overnight stay at Bomdila
Day 7: Bomdila to Guwahati
Suggested Read: Their Family Trip To Kashmir Was A Perfect Vacation In Paradise On Earth
Tawang Travel Tips
One of the most important travel tip that you must follow while traveling to Tawang is to carry an umbrella as the weather can be quite unpredictable in the hills and due to this, you can get sick of you get wet in the rain here. Another thing it to always start your journey or treks early in the morning as there are landslides in this region too.
Suggested Read: 16 Insane Destinations For Adventure Sports In India For Your Amazing Group In 2019
Experience With TravelTriangle
Our overall experience with TravelTriangle was good. The travel agent Mr Aditya was very patient as he explained the entire trip to me and also made a few changes that we needed. Our driver on the trip Mr. Chandra was a humble person and knew all the routes quite well. This made our vacation pleasant and smooth too.
Frequently Asked Questions About Tawang
There are many tourists who wish to explore Tawang due its recent popularity. Here are a few common queries that might help you know about this place better.
Q. Which is the best time to visit Tawang?
A. The best time to visit Tawang is at the beginning of monsoon season and summers when the temperature is just about right for sightseeing and exploration in these scenic hills.
Q. How can I go to Guwahati from Bomdila?
A. Since there's no direct connection between these two places, you can board a train to Rangapara North and rent a cab to Bomdila or you can board a train to Dhekiajuli Road at night and then take a cab to reach Bhomdila.
Q. What are the souvenirs from Tawang you can bring?
A. Various handicrafts and handmade mugs, teapots, tea sets and crockery made from porcelain make for the perfect souvenirs bought from Tawang on your next visit!
Further Read: 15 Best Tourist Places Near Guwahati For A Pleasant Vacation Away From Crowd!
With so many things to do in Tawang, we wouldn't be surprised if you're thinking of stepping into this enchanting Himalayan land anytime soon. So, what is it that you're waiting for? Plan a trip to Tawang for an extraordinary experience just like this family's Tawang travel adventures and know more about the charming Tibetan culture on your vacation!
Comments
comments