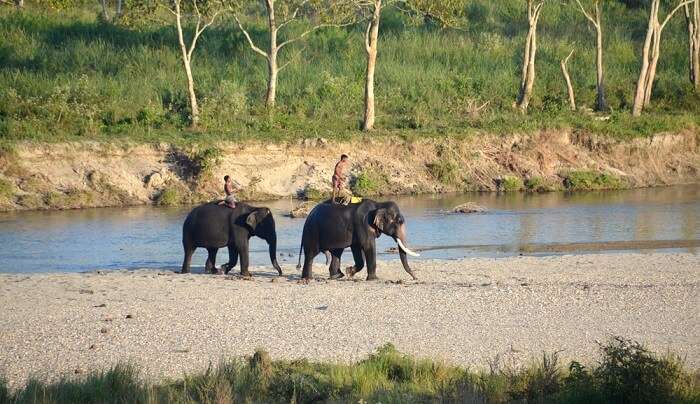 Nestled in the foothills of the Himalayas, this summer resort is East India's beloved small hill station that has captured the hearts of many. Set against the backdrop of the majestic Mountain Kanchenjunga, which is among the world's highest peaks, the wildlife in Darjeeling sets apart a very vintage tone with small town vibes and so much beauty all around you. The emerald green tea plantations and the 140-year old Darjeeling Himalayan Railway gives this town the old world charm and a perfect retreat to spend your vacation at. As well all know that West Bengal is encapsulated with so much biodiversity and a rich flora and fauna, a tour to witness the whimsical wildlife in Darjeeling is inevitable. Darjeeling's raw beauty lies in its rich flora and fauna and the stunning colonial architecture, you can take a tour and unravel the stunning wildlife of Darjeeling by visiting these 7 nature parks and wildlife sanctuaries in and around Darjeeling.
7 Nature Parks & Wildlife In Darjeeling
The untouched Darjeeling wildlife and the raw beauty will captivate your mind and soul. A visit to these 7 stunning nature parks and wildlife sanctuaries in and around Darjeeling will be a perfect retreat for you and your loved ones.
1. Chapramari Wildlife Sanctuary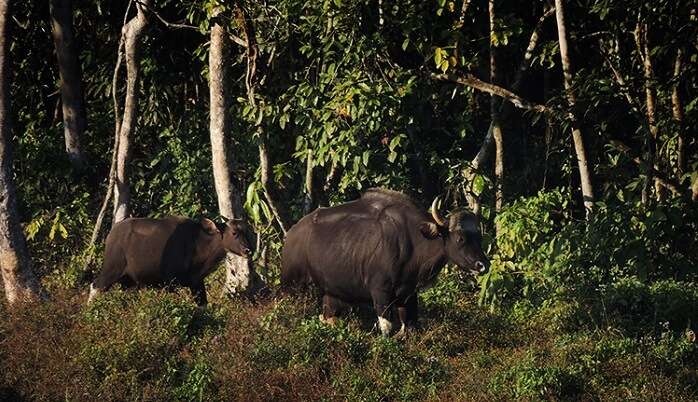 Tall trees, huge canopies and lush greenery enveloped all around you, the Chapramari Wildlife Sanctuary is one of the oldest sanctuaries in India that will captivate you and leave you spellbound. The Chapramari Wildlife Sanctuary is an extended part of the Gorumara National Park and it is divided by the Murti River, the Chapramari Wildlife Sanctuary lies on the northern side of the Gorumara National Park and is about 80 km from Siliguri and 20 km from Chalsa. As compared to other sanctuaries in India, the Chapramari Wildlife Sanctuary is smaller. However, there are several animals and birds that are inhabiting the sanctuary and seeking shelter here. The visitors can spot the amazing wildlife animals like Bisons, Elephants, Rhinos, Wild Boar, Barking Deer and the Royal Bengal Tiger if you get lucky. Amongst the birds of Chapramari Wildlife Sanctuary, youll get to spot more than 100 different varieties of birds like Green Magpie, Scarlet Minivet, Hill Myna, Peafowl, Florican, Hornbill and more. This wildlife sanctuary is a paradise for all adventure and nature enthusiasts and hence, tops our list for sure.
Location: Chapramari Wildlife Sanctuary, Upper Tendu Forest M, West Bengal 735223
Must Read:5 Villas In Darjeeling That Are Like Paradisiacal Homes Amidst Lush Greenery!
Looking To Book A Holiday Package?
Book memorable holidays on TravelTriangle with 650+ verified travel agents for 65+ domestic and international destinations.
2. Mahananda Wildlife Sanctuary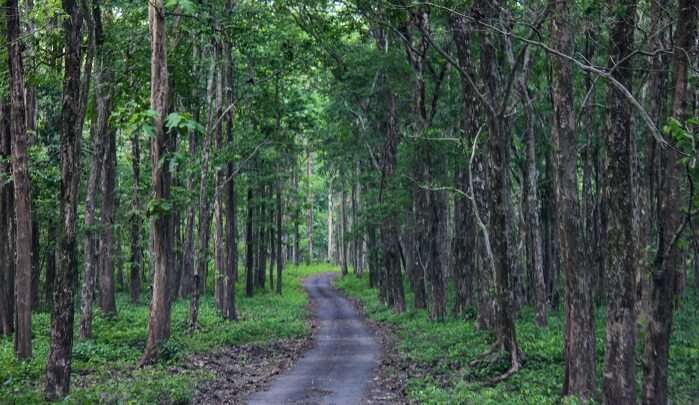 Located on the foothills of the Himalayas, this wildlife sanctuary is mainly to protect the Indian Bison and Royal Bengal Tiger, which were facing the threat of extinction. Youll spot a large species of mammals, birds and reptiles. These important species of mammals include Royal Bengal Tiger, elephants, barking deer, and the Himalayan Black Bear. This sanctuary is also a bird lovers paradise as it inhabits different kinds of feathered species namely, the Himalayan pied hornbill, fairy bluebird and more. The name of the sanctuary originates from the River Mahananda and is sprawling across 158 sq km of forest area over different altitudes. It has different forest types mainly varying from riverine forests to dense mixed-wet forest because of the difference in the altitude that its spread over.
Location: Mahananda Wildlife Sanctuary, Sevoke Road, NH 31C, Sevoke, West Bengal 734005
Suggested Read:Why Visiting Darjeeling In Monsoon 2022 Is Among The Best Travel Decisions Ever!
3. Jore Pokhri Wildlife Sanctuary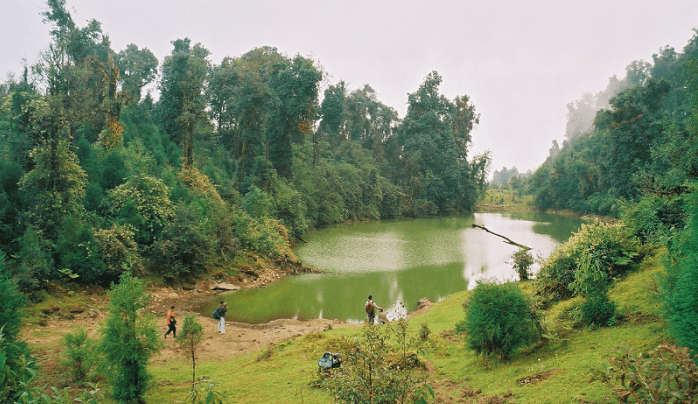 This wildlife sanctuary is the habitat of some high-altitude animals like the Himalayan Salamander which is known as Gora in the local language and it is also home to a few other local animals like the tiger, rhino and different species of birds. Apart from an exotic wildlife, this sanctuary also attracts a lot of visitors because of its scenic views and lush green surroundings that will be a complete respite for travelers looking for a break away from the chaos of touristy places. The best time to visit the Jore pokhri Wildlife Sanctuary is between June to August, the sanctuary looks even more picturesque during the monsoon. There are accommodation facilities available as well in Jorepokhri by the Gorkhaland Territorial Administration Tourism Department.
Location: Jore Pokhri Wildlife Sanctuary, Dalkajhar Forest, West Bengal 734431
Suggested Read:Darjeeling In December 2022: A Little Guide
4. Singalila National Park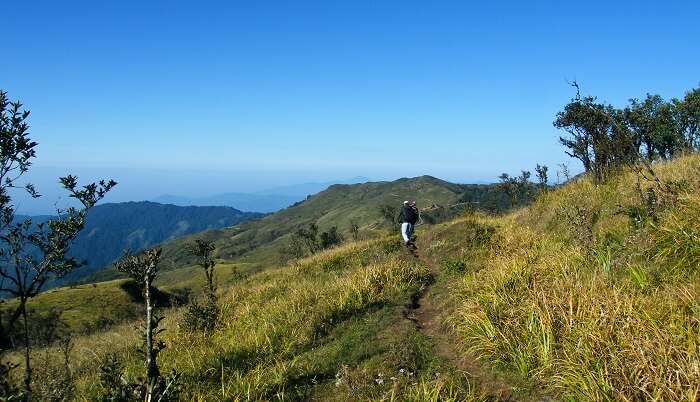 This National Park is truly a treasure for all the wildlife enthusiasts who love being surrounded by nature and its wonders. Established in 1986, the park is one of the few places on earth where you will come across Red Panda. The whimsical views of the Kanchenjunga, clear blue skies and the whiff of the wilderness surrounding you will definitely cast a spell on you. You get to witness the virgin views of the mountains spanning from Nepal to Bhutan. There are two rivers flowing through the park, River Rammam and River Sirikhola. Theres plenty of things to do at the Singalila National Park like trekking, indulging in bird watching or a wildlife tour of the park.
Location: Singalila National Park, Singalila ridge, Darjeeling, West Bengal 734201
5. Neora Valley National Park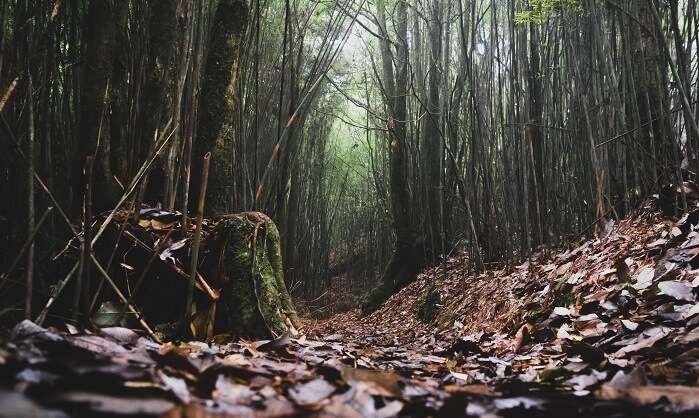 Located in the Kalimpong district of West Bengal, this national park was founded in the year 1986. It is considered to be one of the richest biological zones in the entire Eastern India, the highest point of this park is the Rachela Pass where it joins the border with Sikkim in the North and Bhutan in the North East. Youll witness a lot of mountain streams on your nature trail in this park, the park got its name after the river Neora that is flowing through it.
Location: Neora Valley National Park, Bangal, Darjeeling, West Bengal 734101
Suggested Read:5 Best Cottages In Darjeeling Where You Can Soak In Ultimate Bliss & Luxury
6. Senchal Wildlife Sanctuary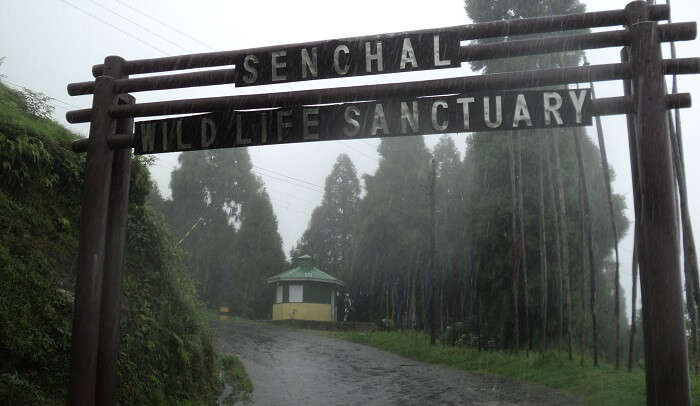 The Senchal Wildlife Sanctuary is surrounded by picturesque landscape and scenic beauty of the mountain range, it is ideal for a picnic spot and to spend your day with your loved ones. The sanctuary is located about 11 km from Darjeeling and the Senchal Lake is part of the Senchal Sanctuary surrounded by greenery, making it a relaxing spot for the travellers. You can witness different types of wildlife here and a dense forest that includes the Himalayan Black Bear, barking deer, leopards, flying squirrels, wild dogs and monkeys.
Location: Senchal Wildlife Sanctuary, Darjeeling District, West Bengal
7. Jaldapara National Park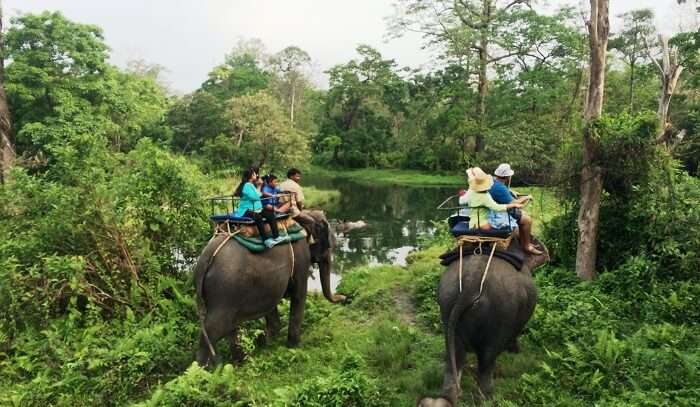 This national park attracts a lot of tourists and nature enthusiasts, it protects about 216 sq km of forests and inhabits more than 200 Indian one-horned rhinos, elephants and Indian Bison. Youll also find several types of deer and over 350 species of birds. Go on a wildlife tour in this national park and enjoy the wildlife of Darjeeling.
Location: Jaldapara National Park, Uttar Madarihat, West Bengal 735220
Further Read:Paragliding in Darjeeling In 2022: A Guide To Help You Have An Experience Of A Lifetime!
From steep mountain ridges, to lush green valleys and a vast horizon of tea plantations that look like green carpets from far above, Darjeeling is a quaint town that attracts a lot of tourists and travellers alike who come to break away from the monotony of the urban life and find respite in the lush green wildlife of Darjeeling. Go on a wildlife spotting tour in and near Darjeeling at these 7 nature parks and wildlife sanctuaries that mark the wildlife of Darjeeling and enjoy your holiday experience in Darjeeling.
Frequently Asked Questions About Wildlife In Darjeeling
Q. Which is the best way to see the wildlife attraction in Darjeeling?
A. Jeep safari, biking, hiking, and trekking are the best ways to see wildlife in Darjeeling. You must book a jeep safari in advance during the peak tourist season in Darjeeling.
Q. Which are the best months to visit Darjeeling to see its wildlife attractions?
A. The wildlife enthusiast must visit Darjeeling from November to June to see the wildlife attractions in its natural state. These are pleasant months in Darjeeling.
Q. What to wear while in Darjeeling wild tour?
A. You must wear woolen fabrics during the winter season November to March. You can wear any casual clothing from April to September. Darjeeling experiences cool weather during the summer too.
Q. Is Darjeeling a safe place to take a wild tour by a solo woman tourist?
A. Yes, they must visit here under an all-inclusive organized Darjeeling wildlife tour. This will include local commutation, hotel accommodation, food, and an English-speaking guide too.
Q. What are all the important things to carry while in Darjeeling wildlife safari?
A. It is advisable to carry your photo or video cameras, insect repellent cream, hiking shoes, drinking water while in Darjeeling wildlife safari. Jeep and elephant safari is available as a day trip activity only.
Q. Is Darjeeling a safe place to travel for wildlife safari?
A. Yes, Darjeeling is a cool hill station in the West Bengal State of India. It is an international tourist place too. It is popular for its national parks and nature reserve areas on the eastern Himalayas.
Q. Are the National Parks in Darjeeling a safe place for trekking?
A. It is advisable to come here under an organized guided tour. This is because there are threats from leopards, elephants, and mountain snakes. You must trek in the permitted trekking rail routes only.
People Also Read
Thekkady Wildlife Sakteng Wildlife Sanctuary Bumdeling Wildlife Sanctuary