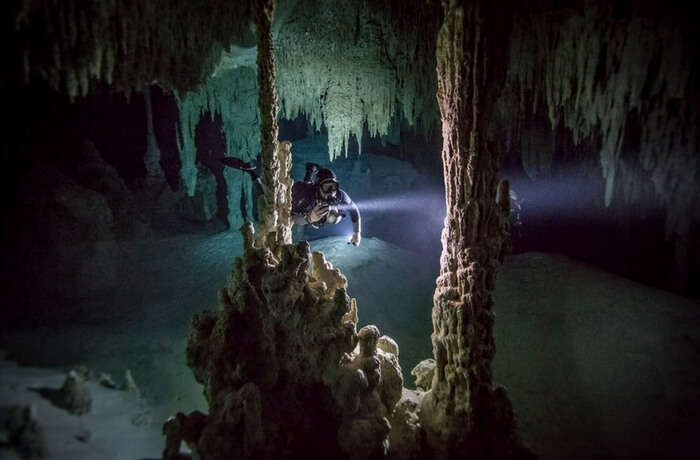 Underwater divers and archaeologists in Mexico believe that they might have discovered the world's largest underwater cave system located in Yucatan Peninsula in Mexico. Sac Actun Cave is a 348 km long dreamy world under water, which was discovered by the archaeologists only last week and it's already touted as the keeper of some of the biggest secrets of mankind.
Here's all you need to know about world's largest underwater cave in Mexico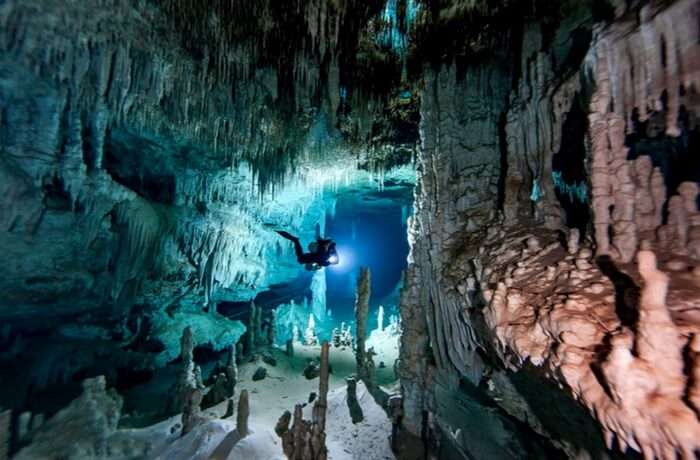 Image Source
The discovery comes as a result of a 10-month long expedition led by the archeologists of Gran Acuifero Maya (GAM). The discovery also highlights the fact that the world's longest cave system is a network of 200 small caves connected underwater. Located close to the beach town of Tulum the cave system is also believed to hold the secrets of the Mayan Civilization and that the Mayans might have entered the underworld through this gate.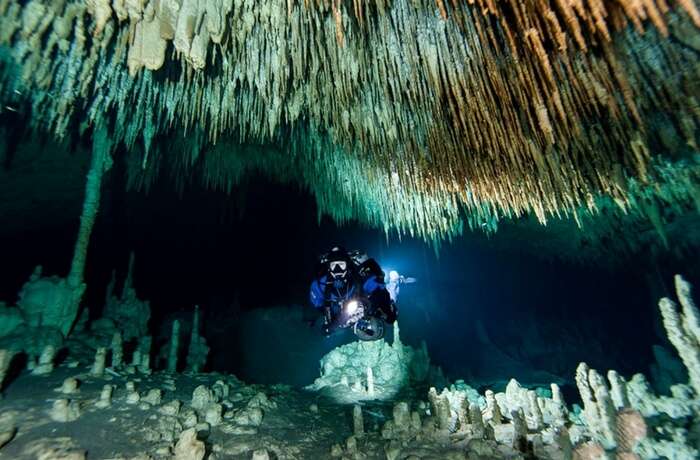 Image Source
As exciting as the caves look, there have been a few geological discoveries underwater that have left the archeologists elated. Human bones, pottery, and the embedded artifacts on the wall of the caves have been spotted in the various caves and the archeologists believe that they might help in understanding the Mayan Civilization in a better way. The divers also believe that the cave system could be connected to 2 or 3 more caves nearby, and the quest is on for that! The new world of exciting biodiversity underwater could be equally exciting.
"It allows us to appreciate much more clearly how the rituals, the pilgrimage sites and ultimately the great pre-Hispanic settlements that we know emerged," Guillermo de Anda, the director of GAM, told Reuters.
Such an exciting discovery it is! The world's largest underwater caves certainly look surreal.
Further Read: Walk Into The Dreamy World Of Waitomo Glowworm Caves, It's Magical!