You must have visited the famous monuments and tourist places of Delhi at least once (if you haven't, it's high time you do!) and wondered what they looked like in the bygone era. Yuvraj Khanna, an avid photographer from Delhi, went a step further to find that out! Four months back, this 24-year old decided to go ahead with his unique, yet creative idea and started hunting for old photographs of popular Delhi monuments on the internet.
What he did with those is making the youth go gaga over his Instagram profile today!
Scroll down to see these timeless wonders through his eyes…or rather, lens!
1. Qutub Minar: Nothing More Than Shrubs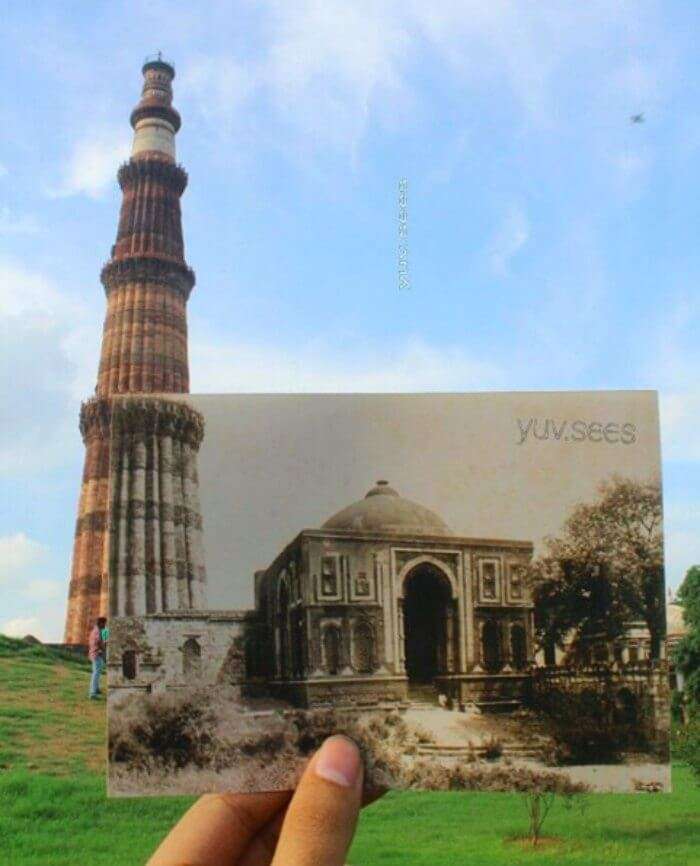 2. Qutub Minar: The Unchanged Iron Pillar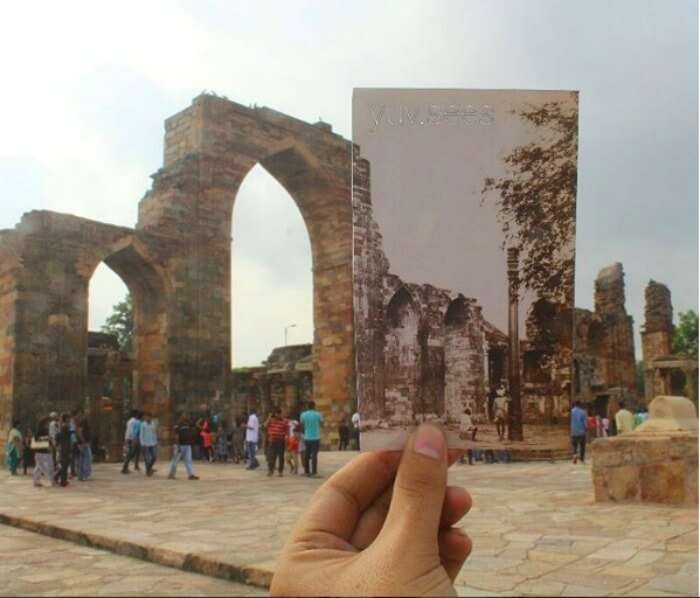 3. Rashtrapati Bhavan: Back In Time To Delhi's Roads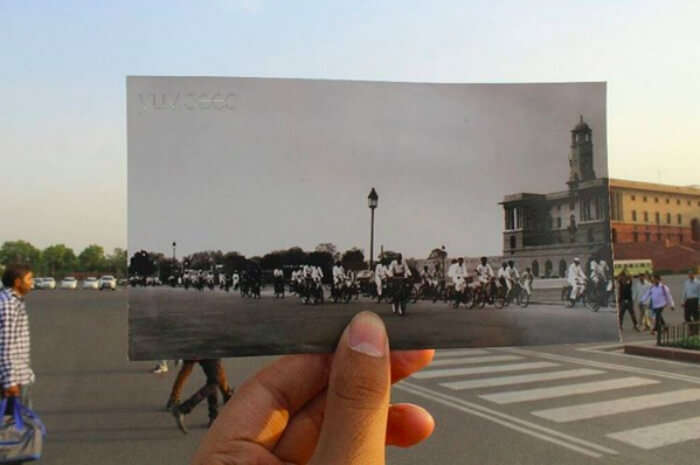 4. Delhi's Roads: Cleaner Than Ever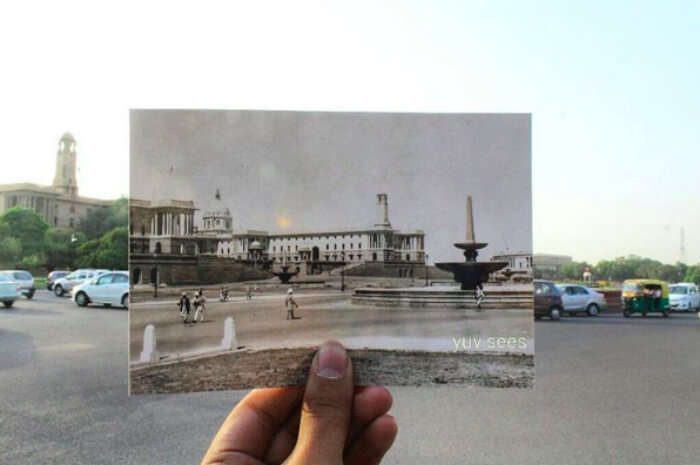 5. St. James Church: Peaceful And Pretty Now!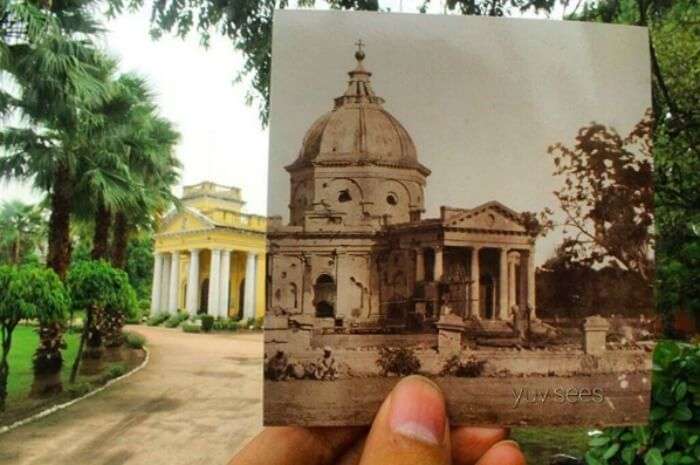 Must Read: She's Been Traveling The World For 5 Years Without Going Broke
6. India Gate: Then Vs Now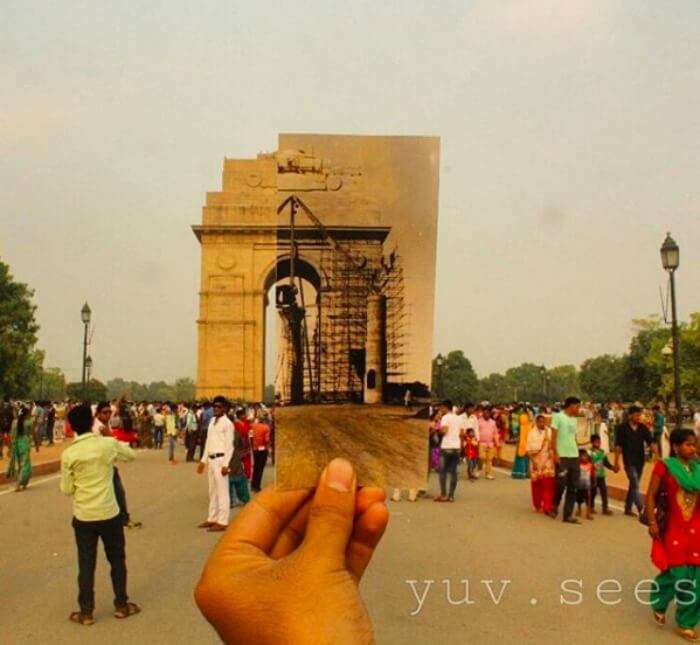 7. Amar Jawan Jyoti: India Gate Back In Time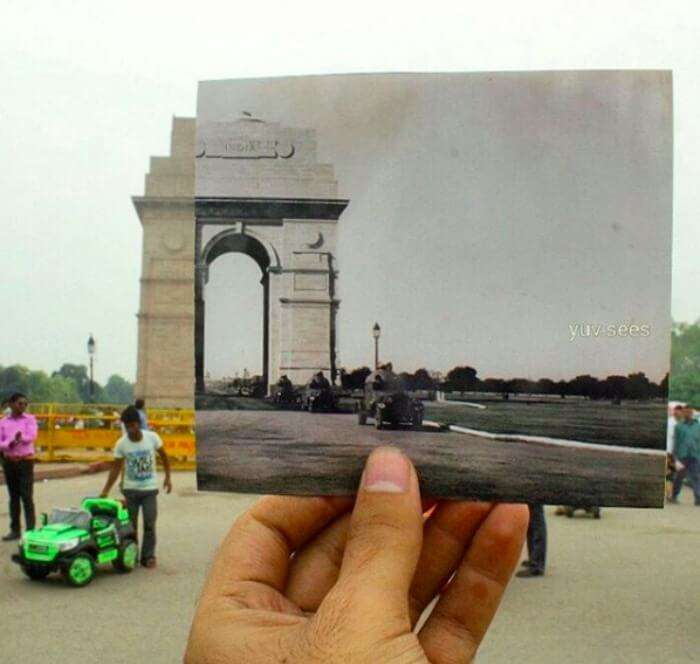 8. Connaught Place: Autos Now But Tanks Back In 1947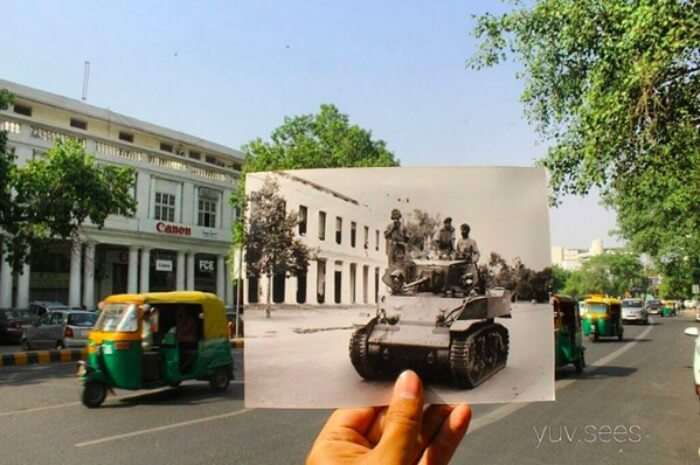 9. PVR Plaza: In The 1950s
10. Humayun's Tomb: Farming Lands Back Then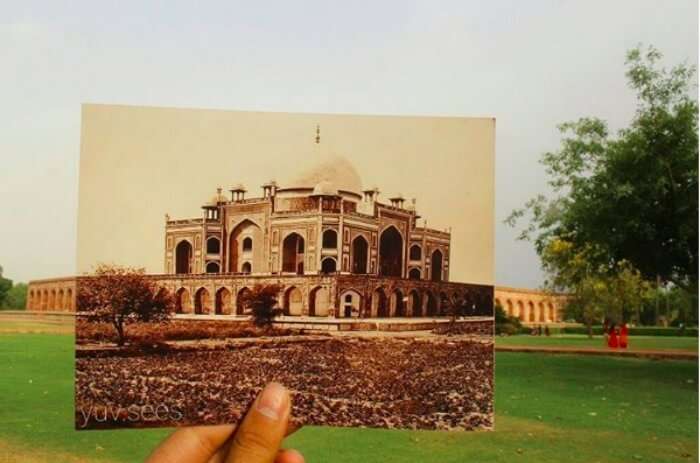 "Since culture and history is so deeply ingrained in Delhi, travelling through time in this city is a feeling made real whether it's through a street name that has an old lore attached to it or through physical manifestations of the city's architecture that we all love so much," is what an excited Yuvraj told Buzzfeed earlier this week.
Interesting, isn't it? Now why don't you share this with your friends and let them too take a virtual tour to the past through this budding photographer's excellent photowork. And if you'd like to suggest to him more monuments he could cover, feel free to pop them in the comments below!
Further Read: Now Vs Then: Can You Guess What India Looked Like In The Black & White Era?
This story was originally posted on Buzzfeed.