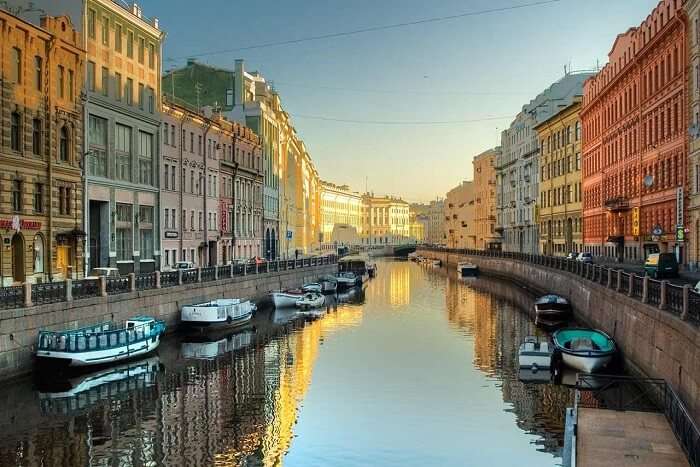 Saint Petersburg is a beautiful port city on the Baltic Sea in Russia. Saint Petersburg is considered to be the cultural centre of Russia and is the second most populous city of the country with around five million people. There are so many of things to do and so many places to visit that it is a major tourist attraction in the world. The natural beauties in and around the city attracts tourists from all over the world and hence it is packed throughout the year.
The history, culture, Cathedrals, imperial residences, museums and theatres everything in the city is something that speaks of the amazing history of this incredible country. There are about 800 bridges in the city and the city looks beautiful. Not only in the city, there are lots of places in the vicinity as well which are worth visiting. Are you ready for heading on some amazing day trips from St. Petersburg? Get packed and don't forget to take this guide along!
10 Day Trips From St. Petersburg
Check out some of the most amazing places to visit, if you are planning day trips from Saint Petersburg. Keep scrolling down and read along!
1. Shore Excursion Tour By Hydrofoil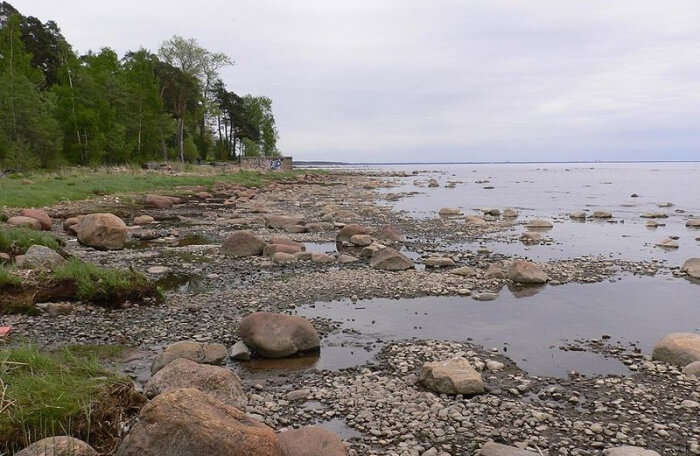 A tour of the shore on the hydrofoil boat ride is something you will experience in this tour and will be one of the best experiences of your life. The top attractions of this place include Winter Palace, the Hermitage and the church on the spilled blood. A relaxing cruise ride on the Neva river is very peaceful. It is approximately 9 hours from Moscow and you can easily plan a 3 day tour from St. Petersburg Russia. The travel along the Gulf of Finland by hydrofoil boat to Peterhof is also worth an experience.
Location: 9 hours from Moscow
Must Read: White Nights Of Saint Petersburg: Where The Sun Never Sets, And The Fun Never Ends
2. Pushkin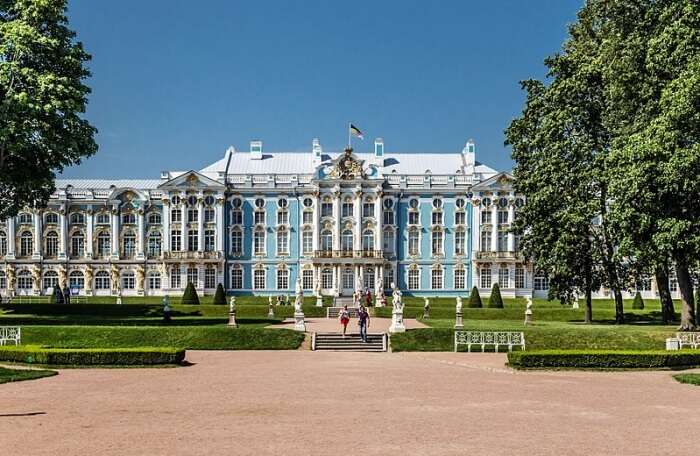 A small town of Pushkin is located just outside the city center and can be the perfect day trip from St. Petersburg if you are planning to escape from the chaos of the city. The main attraction of this place is the grand imperial Catherine Palace and the gardens adjoining it. The imperial established their summer residence at Pushkin to avoid the chaos of the city. The restored Amber room is also one of the major attractions of this place which is sometimes referred to as the eighth wonder of the world.
Location: 24 Km south from the center of St. Petersburg
3. Vyborg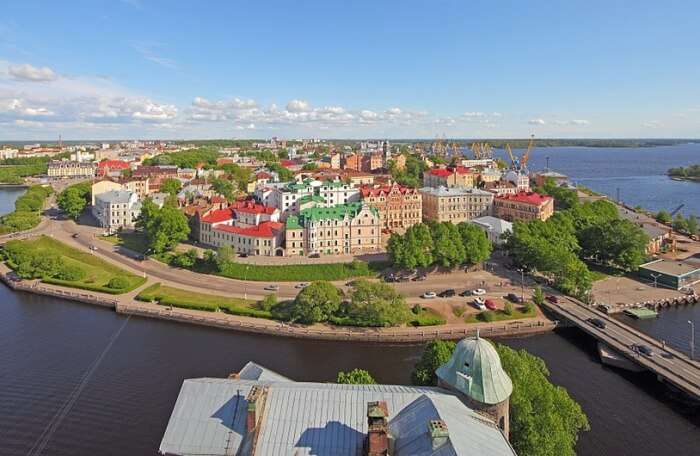 The town of Vyborg is located near to the Finnish border and is worth visiting without a doubt. The architecture of Vyborg is excellent and reflects the cultural changes it has seen over the years. The Swedish-built castle of the 13th century is one of the major attractions of Vyborg and the city is also admired for the coastline of Gulf of Finland. The historic sights of this town will leave an impact on you and you will enjoy the memories of this place for all your life.
Location: 130 km to the northwest of St. Petersburg
Suggested Read: 9 Hotels In Russia That Are A Perfect Blend Of Modern Culture And Old-World Charm!
4. Day Trip To Peterhof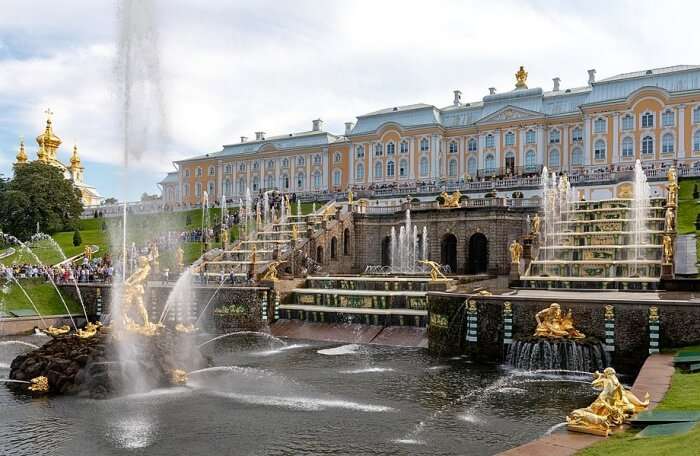 This beautiful palace is located at the 7 hours of tours from St. Petersburg. Best place for one day trip because it has beautiful interior to see, antique showpiece, amber rooms and gardens. You can explore the parks and palace including world famous fountains, pick up and drop facility but you will have to pay the entrance fees. The best part is that it is family friendly, hotel pickup and drop of facility is included, perfect introduction for first time visitors. Good place to visit if you want to explore history and enjoy one day trip.
Location: Razvodnaya Ulitsa, 2, Sankt-Peterburg, Russia
Suggested Read: 10 Places To Visit In Russia To Witness The Beauty Of This Incredible Nation
5. Day Trip To St. Petersburg's Royal Suburbs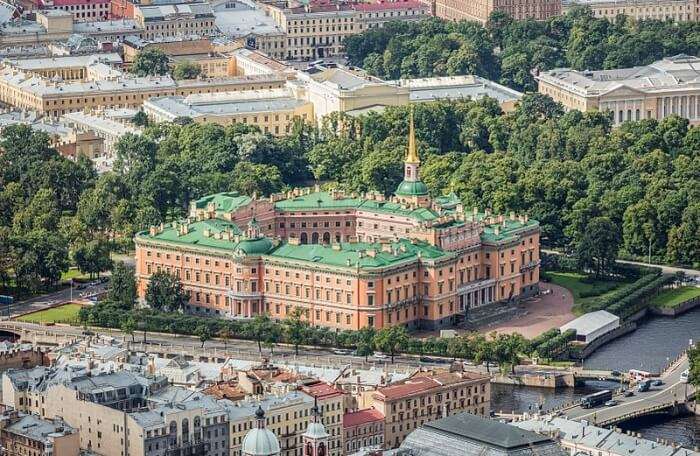 With the help of guide you can enjoy the palaces, parks here. Plan your visit in winters because you will enjoy the ride in traditional horse-drawn Russian sleigh. Pick up and drop out facility is included in Petersburg hotel and cruise terminal. Nice place to is it with friends and family where you can enjoy the winter ride and pick drop facility with the help of guide.
Location: Saint Petersburg, Russian Federation
6. Catherine Palace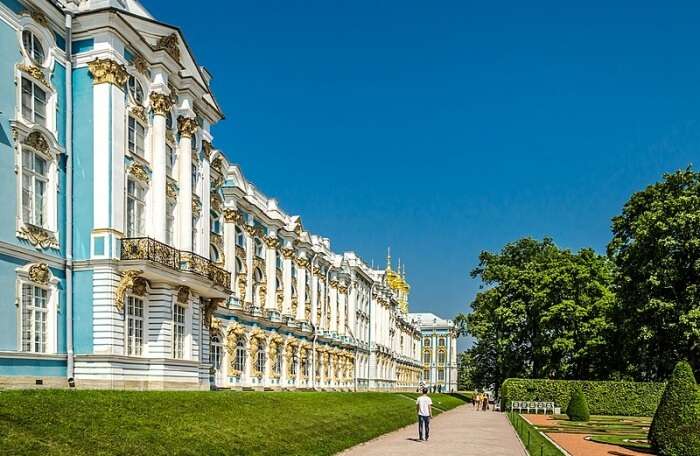 Although winters in Petersburg is very cold but Petersburg is especially managed to keep you warm in adverse weather conditions. You can visit to museum, palaces, churches, Catherine Palaces and other historical places where you can explore the ancient history and enjoy the one day trip to the fullest. Hassle free picks and drop facility is available from the hotel which will make your trip comfortable and easy. The tour to Catherine Palace will make moments memorable here as there is very rich heritage of culture available in museum you can see the lifestyle and traditional ornaments of people living in old age.
Location: Garden St, 7, Pushkin, Sankt-Petersburg, Russia, 196601
Suggested Read: 8 Cities With Best Russia Nightlife; Say It Aloud, "Lights, Vodka, & Russians!"
7. Tour Of Berlin From Rostock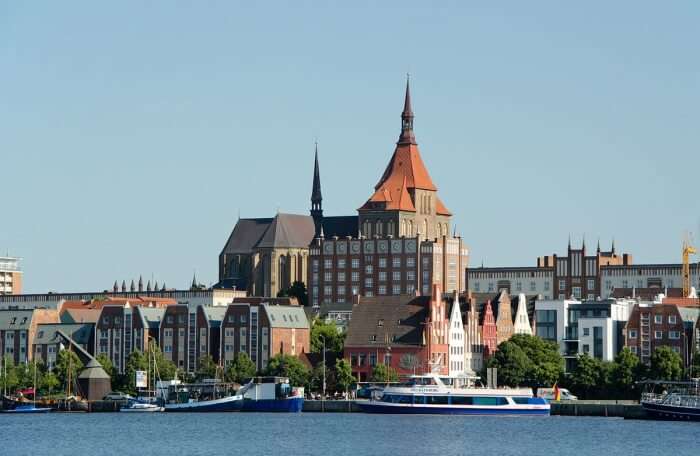 You can explore the Berlin during the private group shore departing from Warnemunde. If you are 2 to 15 people in group you can arrange a guide for the full day trip. You can have the natural and admirable natural scenic beauty flatland and scenes of Northern Germany after exploring it you can explore the Berlin site. If you are fond of shopping you can visit to Kurfurstendamm in West Berlin. You can hire the private guide if you want privacy and it is a great way to See Berlin if you are short on time.
Location: Sredny prospekt V.O., 88, office 507, St. Petersburg, Russia, 199106
8. Shore City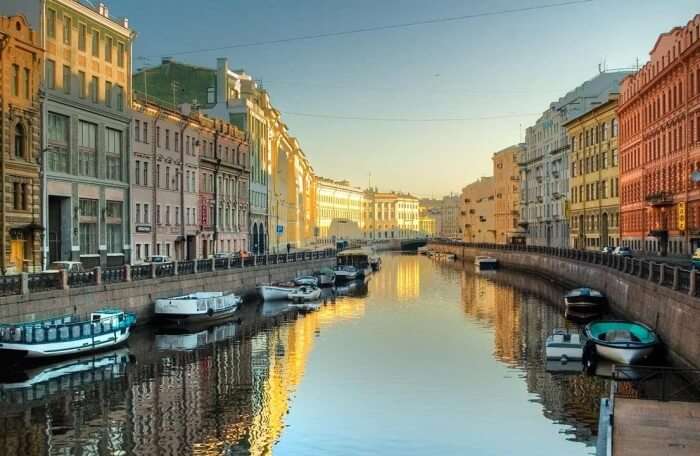 If you are in Petersburg don't forget to enjoy a full day visa free trip in St. Petersburg shore excursion around the city. Don't forget to see Peter and Paul Fortress and Nevsky prospect on a panoramic drive. You will find some best amenities here such as private air conditioned transportation facility, port pick up and drop out service, metro ride, Church on spilled blood, Peterhof and Hermitage entrance fees is included. You can step back on time on history tour and the trip is guided by the driver or guide as per your preference.
Location: Saint Petersburg, Russian Federation
Suggested Read: Russian Museums: For A Tour Down The Country's Expansive And Profound Culture!
9. Pavlovsk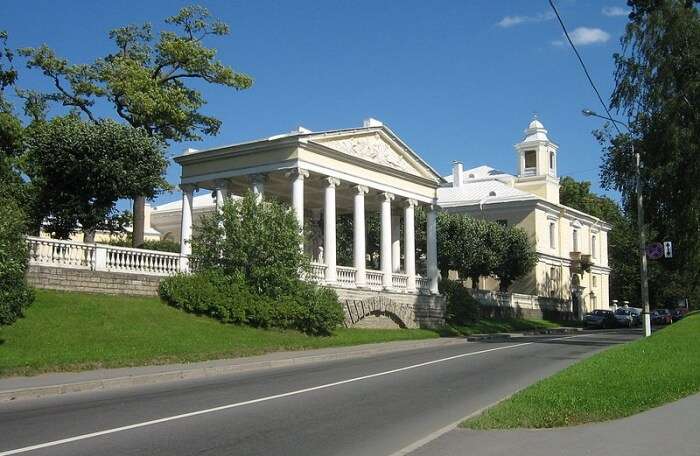 This city is slightly away from the city Pushkin as both the towns are adjoin and can be visited in one day. So, you can plan one day trip for exploring both the towns. This town is known for the imperial Paul and is very old imperial residence. Initially the Paul was managing the Pavlovsk but later on his wife started managing the town. The park and palace has hosted many famous people and specially in summers it is a great place to visit and play with friends and family. You will enjoy the overall atmosphere and ambience of this place.
Location: Located 30 kilometre in south away from St. Petersburg
10. Strelna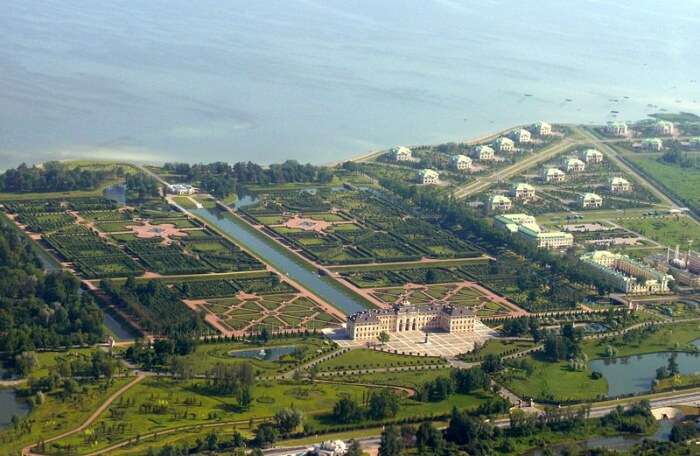 The Konstantin palace is now located in Strelna is famous for its summer residence and founded by Peter the great. This palace wa incomplete during the 18th century because his daughter's attention was diverted away from this location but later on the charge of the town was taken by Grand Duke. A century later in 2001 president Putin ordered to restore this palace into presidential residence in St. Petersburg. The place later on was selected for many games and events to be held on.
Location: Ulitsa Portovaya, 19, к. 1, Strelna, Sankt-Peterburg, Russia, 198515
Further Read: 9 Fabulous Beaches In Russia That Let You Relish The Taste Of The Good Life!
Saint Petersburg is a home of some of the most beautiful places in its vicinity and if you are planning a day trip, the above places will definitely prove a big help to you. One day tour in St. Petersburg, Russia is something you must enjoy if you are on a trip to St. Petersburg .
---
Looking To Book An International Holiday?
Book memorable holidays on TravelTriangle with 650+ verified travel agents for 65+ domestic and international destinations.
---