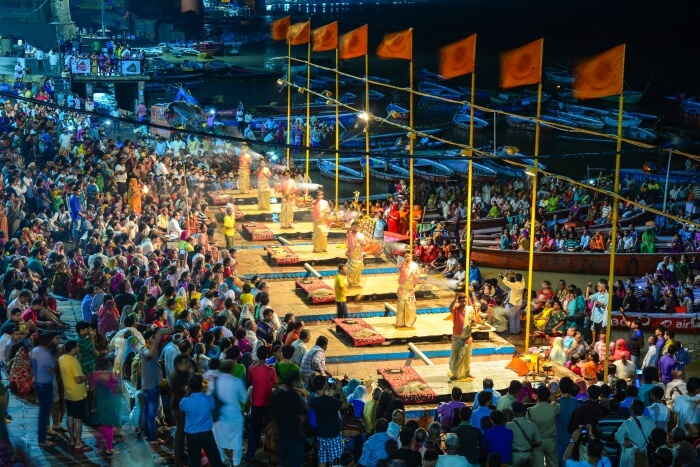 Festivals bring people together, narrating the tales and exhibiting the culture. June is indeed a hot month in the country, so these festivals in June will make your summer chill. While some of them like Rath Yatra, Ganga Dussehra and Ramadan have their own deep spiritual meaning and legends; there are some festivals introduced for fun, like the much-awaited International Mango Festival in Delhi.
This list will be your guide telling you about all the tourist information you may seek, such as where the festival is celebrated and when is scheduled for the year 2018.
1. Shimla Summer Festival, Shimla
The capital of Himachal Pradesh, Shimla turns more buzzing with the arrival of its annual summer festival. During this time of the year, the city experiences an influx of tourists, making the event more successful. There's folk music, dance, shows and other such events to keep the attendees amused. The Shimla Summer Festival is being celebrated since 60's, and the enthusiasm hasn't faded since then.
If you're looking for fun festivals in June in India, make this your top choice if you are living somewhere in Delhi or Chandigarh and are going to travel with kids.
Where: Shimla
2018 dates: 2nd -7th June
2. Saga Dawa, Northeast India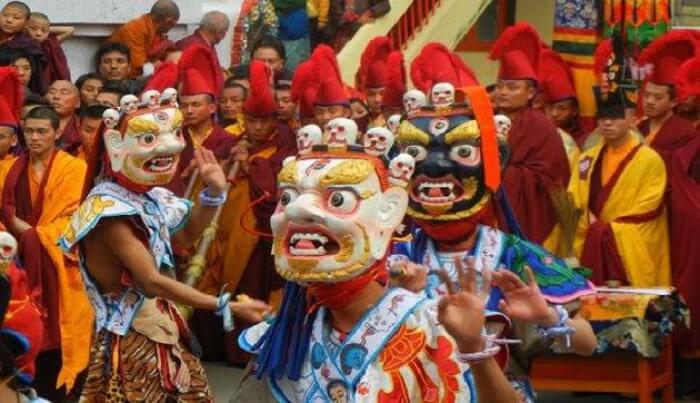 A month long festival, Saga Dawa holds special significance in Buddhism, especially Tibetan and Mahayana Buddhists in Sikkim. Different rituals are performed in the monasteries of this state and there are full moon days, representing the birth, enlightenment and death of Gautam Buddha. As a remembrance of Buddha, monks and people light up butterlamps, and it is believed that these butterlamps act as a guiding light to the devotees who feel lost in the way.
Tsuklakhang Monastery, one of the top places to visit in Sikkim, serves as the starting point for grand processions lead by the monks, who chant prayers along the way. This is one of the festivals of June in India for those who wish to get an insight to Buddhism and that too with mesmerizing backdrop.
Where: Northeast India (Sikkim, Darjeeling)
2018 dates: 4th June
3. Ramadan and Eid ul-Fitr, Across India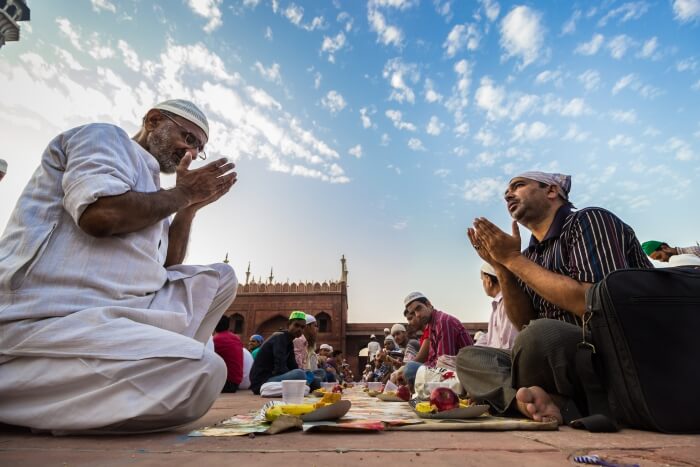 A significant festival for the followers of Island, Ramadan means a month-long fasting (feasting just once, called Iftar) which begins in May and concludes with the grand celebration of Eid ul-Fitr in June. During this time of the year, the streets of India are decked up and you get to taste some of the most delicious meat dishes and biryanis. This is among the festivals in June in India which are celebrated all across the country, but there are some places where you'll see the festival in full swing; such as Old Delhi, and Lucknow, Kozhikode (Kerala), Hyderabad.
Where: All across the country
2018 dates: 15th June (Eid Ul-Fitr)
Must Read: Top 10 Summer Festivals In India You Shouldn't Miss In 2018
4. Sindhu Darshan Festival, Ladakh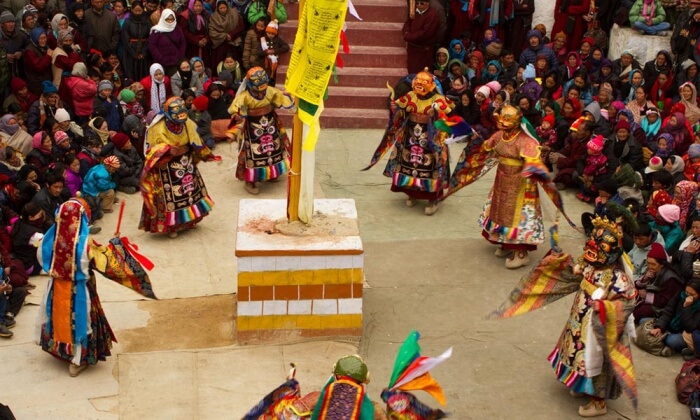 Sindhu Darshan Festival is celebrated for three days in June, amidst the scenic mountainscape of Ladakh, on the banks of Indus River (Aka Sindhu River). It's being celebrated since 1997, and our list of list of festivals in June would be incomplete without mentioning this one. As people bring water from the rivers of their states to further immerse in Indus; we can say there is no better representation of cultural harmony of the country.
Where: Ladakh
2018 dates: 12th June to 18th June
5. Ambubachi Mela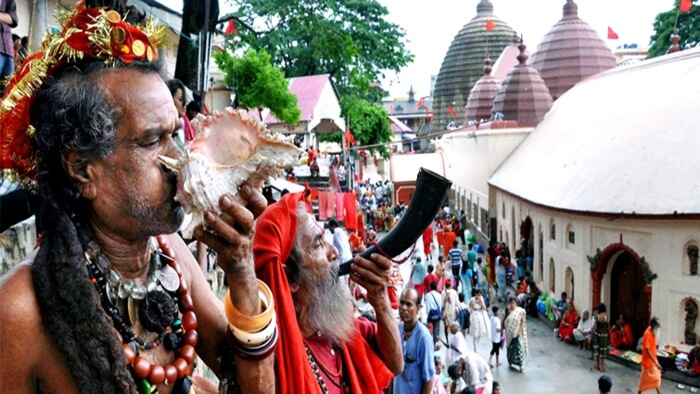 Celebrating the menstruation (yes, you read that) of Goddess Kamakhya, Ambubachi is not just another festivals in June in India. Though the main temple stays shut for three days, during which the devotees indulge in prayers and farming. On the fourth day, when the door opens, the idol is bathed before letting devotees enter for darshans. The spring water is offered as a form of blessing. Not just the devotees, saints from different parts of India come over and perform rituals.
Where: Guwahati in Assam
2018 dates: Starts from 22nd June
6. Sao Joao Feast of St John the Baptist, Goa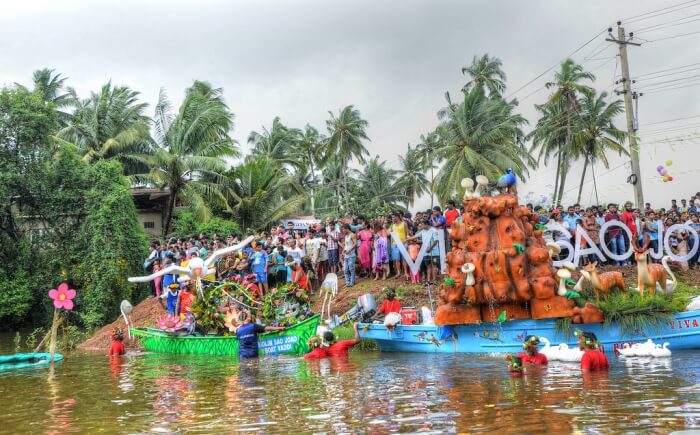 Sao Joao Feast of St John the Baptist has so many highlights it gives another strong reason to visit Goa. The festival is celebrated through community dances and even grabbing feni from the ponds and streams by diving in. As the name suggests, the festival is dedicated to St John the Baptist, and is complemented with vibrantly-colored clothes, feni and so much more. Even the boats are decorated by local community to make everything look beautiful. With that being said, we can say that booking Goa tour packages in off season has its own advantage as well.
Where: Goa (Siolim specifically)
2018 dates: 24th June
Suggested Read: 15 Popular Winter Festivals In India You Must Attend
7. Feast of St Peter and Paul, Goa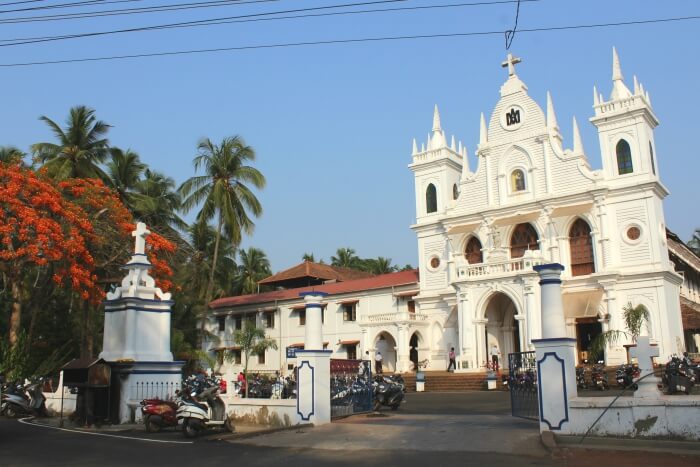 Celebrated primarily by the fisherman community of Goa, Feast of St Peter and Paul is also known as Festival of the Solemnity of Saints Peter and Paul. The people celebrate monsoon arrival and bravery of the saints through dances, song and various shows performed on river banks. The river by St. Peter's Chapel is used as a mode to carry boats with idols; this represents a part of Sangodd tradition.
Where: Goa (Bardez specifically)
2018 dates: 29th June
8. International Mango Festival, Delhi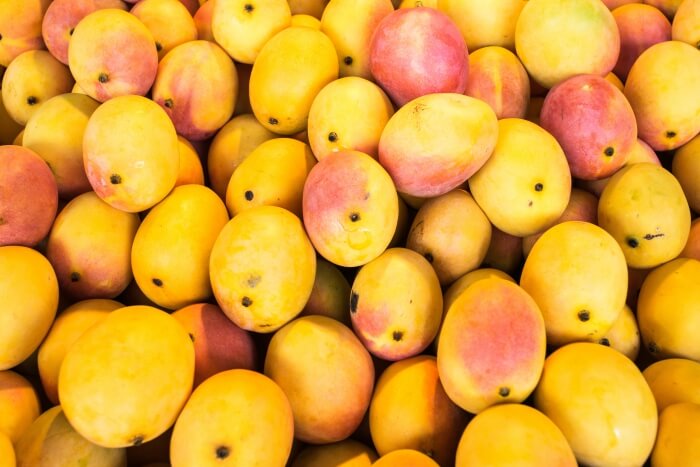 As summer arrives, mango lovers lose their calm; and Delhi is doing a good job in rewarding them with the yearly mango festival. Surely, there will be every kind of mangoes imaginable awaiting you, so make sure you go empty stomach to feast as much as you please.
This not just about mangoes there are mango eating contests, music and dance performances held to make your time even more unforgettable.
Where: Delhi
9. Ganga Dussehra, North India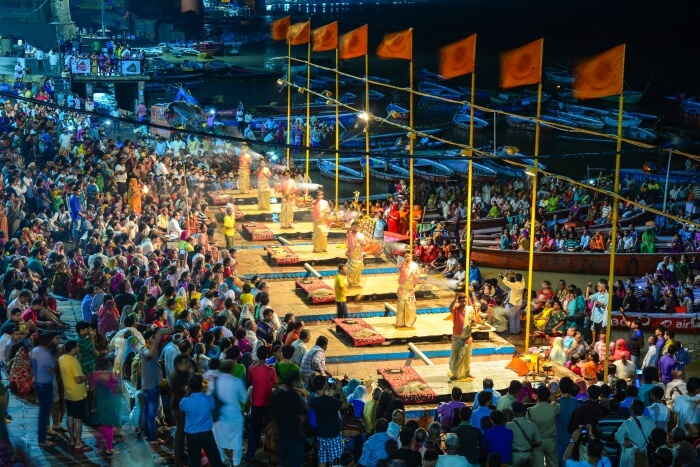 According to mythology, Gangavataran, or Ganga Dussehra, is said to be the day when Goddess Ganga came down to Earth from heaven. She decided to do so, to grant years-long prayers of Saint Bhagirath. The festival is celebrated for ten days and the concluding day is called Shukla Dashami.
Sages and saints bathe in the holy river water, chanting mantras dedicated to the goddess. As per the legends worshipping Goddess Ganga during the festival allows oneself to get rid of ten sins. This is among the best festivals in June in India meant for spiritual people and those who seek a glimpse of true Hindu culture.
Where: Rishikesh, Haridwar, Varanasi, Allahabad
10. Rath Yatra, Orissa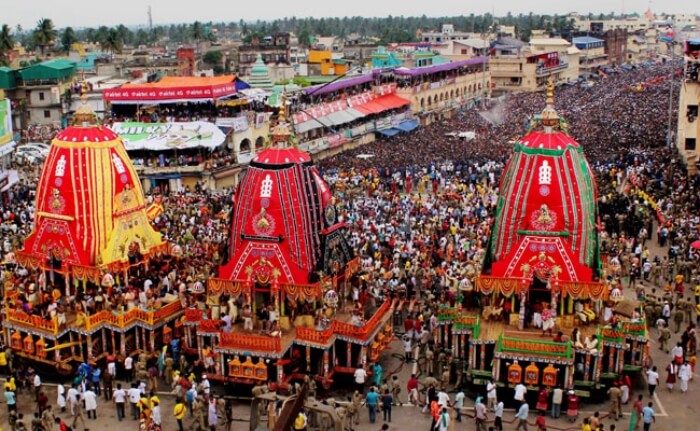 The Puri Rath Yatra is among the most-awaited Hindu festivals in June. Celebrated in one of four 'Chardham' pilgrimage spots in the country (Jagannath Temple), the festival is about colorful processions of the Hindu deities, placed on chariots. The procession starts from Jagannath Temple, carry idols of Lord Jagannath with his siblings Subhadra and Balabhadra; and later concludes in the Gundicha Temple. Along the route, devotees and saints gather to chant and sing praising the almighty.
This year the festival is falling on July, however, the dates may vary yearly (taking place in June or July).
Where: Orissa
2018 dates: 14th July
So, which of these festivals are you waiting for eagerly?
Further Read: 10 Best Beach Festivals In The World Where You Can Eat, Drink, Dance, And Party Non-Stop!
---
Looking To Book An International Holiday?
Book memorable holidays on TravelTriangle with 650+ verified travel agents for 65+ domestic and international destinations.
---
Comments
comments