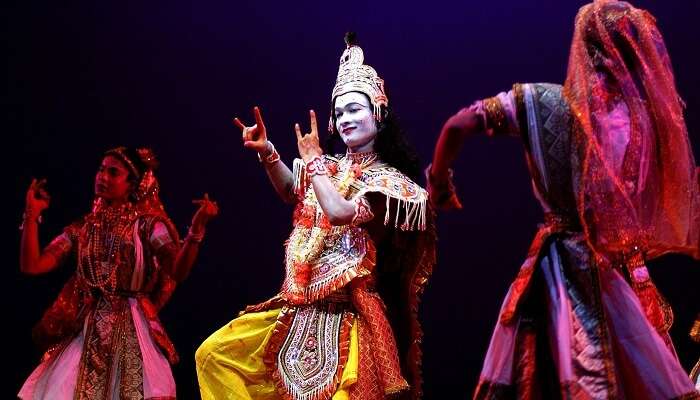 November is a wonderful month for planning a holiday in India. The weather is cool and dry, and the mood is festive. Continuing from the fervor of festivals in October, the spirits remain high as there are many cultural and religious festivals in November as well.
India is the breeding ground of numerous religions and cultures. Each of these brings with it myriad celebrations in form of cultural events and religious festivals, spread across the year. And the grand celebrations of some of the festivals in November are not to be missed.
This quick list of festivals in November 2019 includes some of most interesting festivals and events. Have a look!
---
Looking To Book A Holiday Package?
Book memorable holidays on TravelTriangle with 650+ verified travel agents for 65+ domestic and international destinations.
---
Religious festivals in India in November 2019
Here are some of the famous festivals in India celebrated during November with much grandeur.
1. Bhai Dooj – Celebrating the brother-sister bond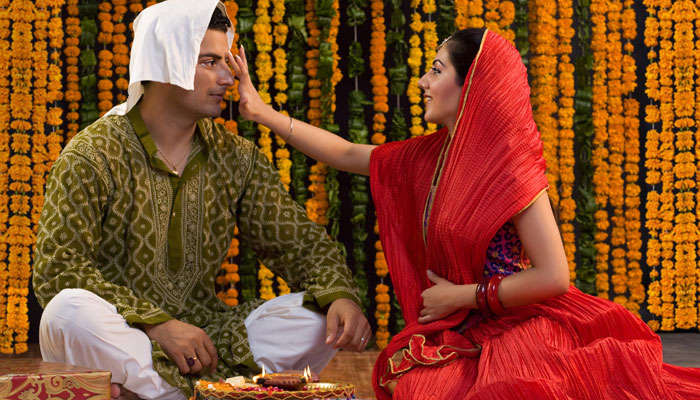 Where: Throughout India
Bhai Dooj is one of the oldest festivals in India, and is celebrated in different parts of the country with different names. It is known as Bhau Beej in Goa, Maharashtra and Karnataka, Bhai Phota in Bengal, and Ningol Chakuba in Manipur. It falls in either October or November but in 2019, Bhai Dooj is in the list of festivals in November.
The celebration comprises of puja and tika ceremony by sisters followed by gifts exchange and feast. Sisters wish for a prosperous and healthy life for their brothers.
Key attractions: Sisters put vermilion, dahi, and rice on the forehead of their brothers during the tika ceremony.
Date for Bhai Dooj 2019: 29th October
Suggested Read: 6 Spectacular Festivals In Thailand That Are All About Love, Lights, And Legacy!
2. Chhath Puja – Prayers to the sun God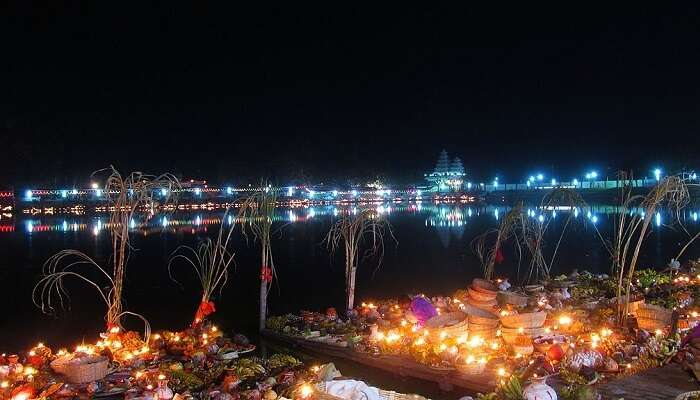 Where: Eastern India – Eastern UP, Bihar, Jharkhand, and West Bengal
Dedicated to Sun God, Chhath Puja is celebrated on the 6th day after Diwali by the local people of Bihar, Jharkhand, and UP. One of the festivals in November in India, it is a 4-day long affair that comprises of holy dip in the Ganges, offering prayers to the Sun God before sunrise, and preparation of prasad – sweet thekua, liiti, and chokha.
Key attractions: Women march up to the river or pond together to offer 'Usha Arghya' or morning offerings to the rising sun and perform 'nahan khan' or the holy dip.
Date for Chatt Puja 2019: 2nd November
3. Ganga Mahotsav and Dev Deepavali – A cultural delight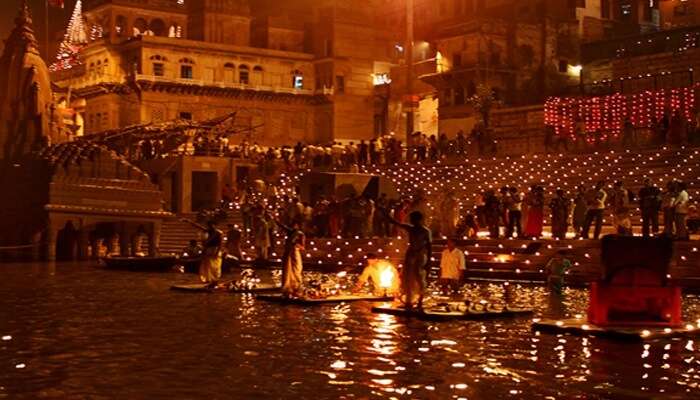 Where: Varanasi, Uttar Pradesh
To pay tribute to Ganga, the people of Varanasi celebrate Ganga Mahotsav – one of the most popular festivals in November. Enriching musical performances by eminent personalities are organized during Ganga Mahotsav and the last day of the festival coincides with Dev Deepawali – the exquisite festival of lights.
Dev Deepawali is celebrated on Kartik Purnima with Ganesh Vandana and offering clay lamps, candles, and lights to the worshiped idol. This is one of the auspicious religious festivals in November when the ghats, along with the entire city, are decorated fantastically with lights.
Key attractions: During Ganga Mahotsav, one can experience enchanting shows by Birju Maharaj, Girija Devi, Sujat Khan, Bhimsen Joshi, Amjad Ali Khan, Zila Khan, and Zakir Hussein. Dev Deepawali is famous for Deep Daan, Kartik Snan, chanting of Vedic mantras, Akhand Ramayan path, and bhoj.
Dates for Ganga Mahotsav 2019: 21st January – 23rd January (tentative)
Suggested Read: 20 Places To Visit In Varanasi: The Best Of Culture, History, & Spirituality
4. Kartik Purnima Festival – As Gods descend by the Ganges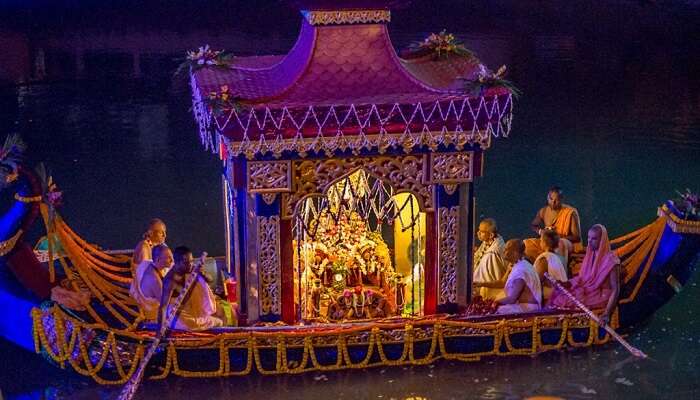 Where: All over India – especially by the banks of Ganges and in Odisha
Kartik Purnima Festival is one of the most important religious festivals in November, observed on the full moon day of the Kartik month. The mythological belief says that gods and goddesses descend from heaven and reside by the Ganges on this auspicious day. People celebrate with prayers, offerings to the God and a holy bath in the Ganges.
Key attractions: Boitha Bandana, where people sail boats made of colorful papers or barks of banyan tree
Date for Kartik Purnima Festival 2019: 12th November
---
Planning your holiday but confused about where to go? These travel stories help you find your best trip ever!
Real travel stories. Real stays. Handy tips to help you make the right choice.
---
5. Wangala Festival – The festival of 100 drums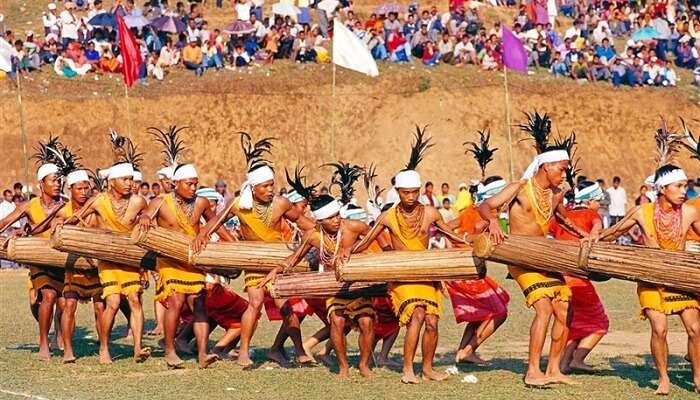 Where: Garo Region of Meghalaya and Assam
Another among the most popular festivals in November in India, Wangala is a harvest festival of north-east that also marks the beginning of winter. The local people dress up in vibrant outfits and pray to the Sun God by playing orchestra and dancing to the beats. Wangala is also known as the festival of 100 drums.
Key attractions: Instruments like large drums, flutes, and gongs that are played along with traditional folk dance form
Dates for Wangala Festival 2019: 13th November
Suggested Read: North East Trip: Explore The Indian States Of Seven Sisters, One Brother, And A Neighbor!
6. Ka Pomblang Nongkrem – Thanksgiving with some music and dance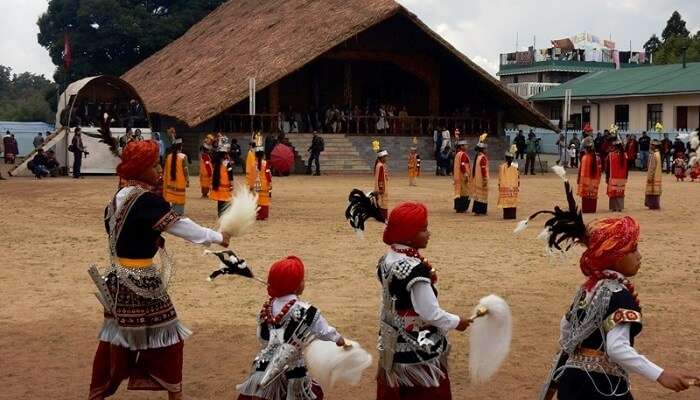 Where: Smit, the capital of the Khyriem Syiemship, Shillong
Also known as Shad Nongkrem, this harvest festival of the Meghalaya tribes is celebrated with vigor and passion. It comprises an elaborate and grand thanksgiving ceremony where all folks pay homage and respect to Goddess Ka Blei Synshar for a plush and bountiful harvest. Further, Ka Pomblang Nongkrem is celebrated with vibrancy, along with the display of traditional music and dance forms.
Key attractions: Nongkrem dance, goat sacrifice, and Ceremony of Tangmuri (pipes) as the queen of musical equipment
Dates for Ka Pomblang Nongkrem 2019: 2nd or 3rd week of November
Suggested Read: 15 Famous Festivals Of India
Cultural events in the month of November 2019
Here are some of the best cultural events in the month of November which boasts the culture and heritage of the country.
7. International Yoga and Music Festival – One of the coolest Yoga festivals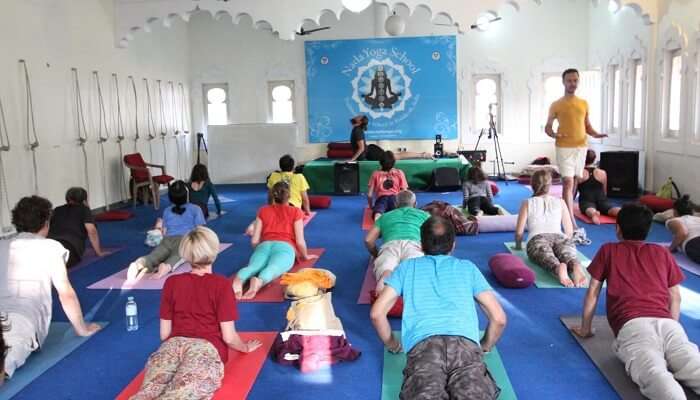 Where: Rishikesh
Organized by the Nad Yoga Trust, the International Yoga & Music Festival has been regularly organized since 2008. This is one of the state-of-the-art festivals in the month of November in India celebrated for 17 days, where multiple yoga forms are displayed. The festival also features concerts, live music performances, and lectures.
Key attractions: Seminars and conferences on all-inclusive approach of Ayurveda, tantric and yogic philosophy, and music concerts
Dates for International Yoga & Music Festival 2019: 1st November – 7th November
Suggested Read: 15 Adventure Sports In Rishikesh For Every Thrill Seeker
8. Rann Utsav – A folk extravaganza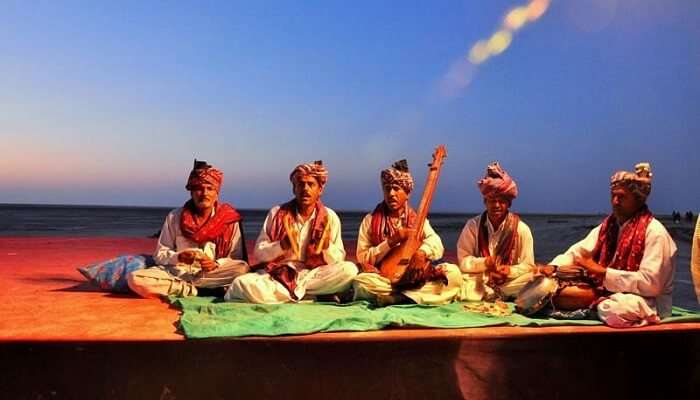 Where: Rann of Kutch, Gujarat
Rann Utsav – a celebration of Gujarati culture and traditions – is one of the legendary festivals in November in India. Ornamented with elegance and grace, this 2-months-long festival is complete bliss with warm hospitality, folk performances, adventure sports, and ethnic demonstrations. Most popular among the events in the month of November, the festival is held over sprawling and sparkling 7,000 sq miles of white sand.
If Gujarat is on the cards, here is all you need to know about Rann Utsav 2019.
Key attractions: Horse rides, camel safaris for bird watching, ATV riding, paramotoring, and archery
Dates for Rann Utsav 2019: 28th October 2019 – 23rd February 2019
Suggested Read: 10 Famous Festivals In Gujarat Celebrated With Joyous Fervor
9. Pushkar Camel Fair – One of its kind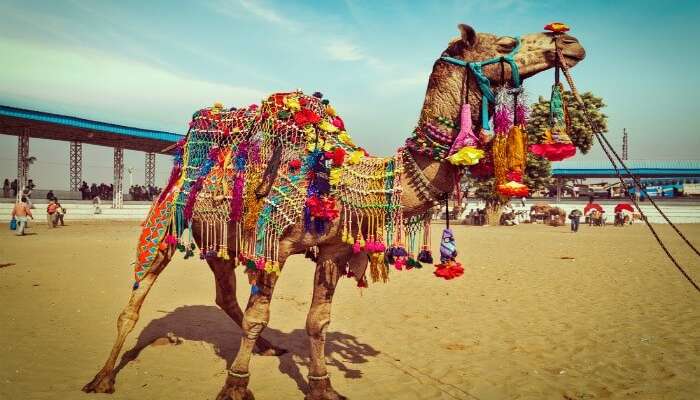 Where: Pushkar, Rajasthan
Pushkar Camel Fair is one of most celebrated Indian festivals in November, attracting travelers from all over the world. Here, villagers trade camel, horses, and cows and a large number of the folk events are also performed. These include traditional dances and songs.
Key attractions: Horse shows, camel and cow beauty contests, camel races and safaris, and acrobatics
Dates for Pushkar Camel Fair 2019: 4th November – 12th November
Suggested Read: 9 Scintillating Places To Visit In Pushkar
10. Bundi Utsav – Traditional sports, folk dances, and fireworks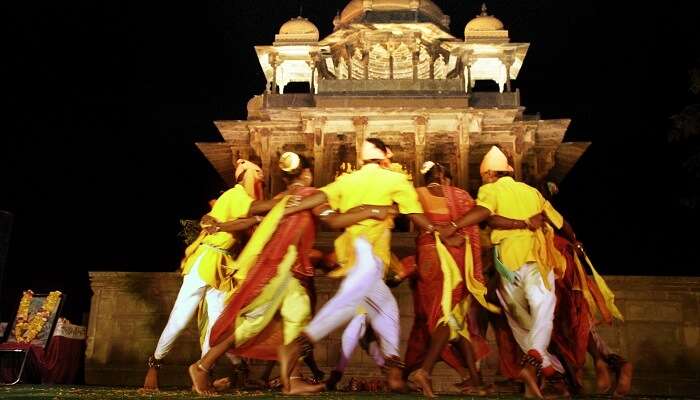 Where: Bundi, Rajasthan
Bundi Utsav is a 3-day-long cultural affair that makes the historic town of Bundi live and cheerful. During the Bundi Utsav, RTDC organizes a gala fair, along with a royal Shobha yatra (rally), ethnic sports, folk dance performances, and lots of cultural events and competitions. The sparkling fireworks exhibited in the evening are the most alluring attraction of the Utsav.
Key attractions: Competitions of bridal makeup, mustache, turban tying, kabaddi, horse riding, and camel race
Dates for Bundi Utsav 2019: 6th November – 8th November
Suggested Read: 15 Captivating Places To Visit In November In India: Where Are You Heading?
11. Hamir Utsav – Celebrating the spirit of the mountain life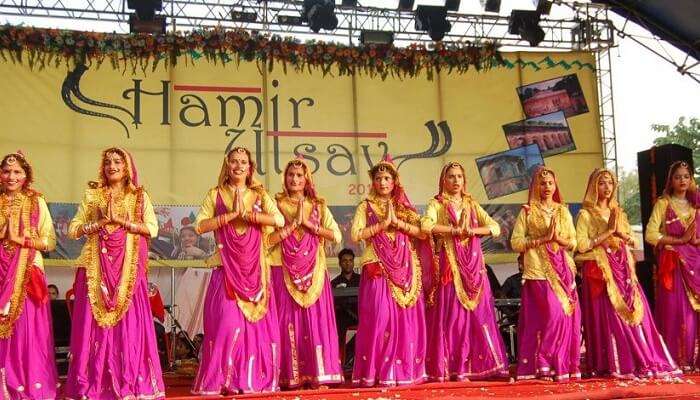 Where: Hamirpur District, HP
One of the major fairs and festivals in India in November, the Hamir Utsav is held in the Hamirpur district of Himachal. The festival honors the existence of the Hamirpur region.
Key attractions: Jatras and Jheras
Dates for Hamir Utsav 2019: 11th November – 13th November
Suggested Read: 15 Winter Festivals In India You Must Attend
12. Majuli Festival – A showcase of Assam's cultural heritage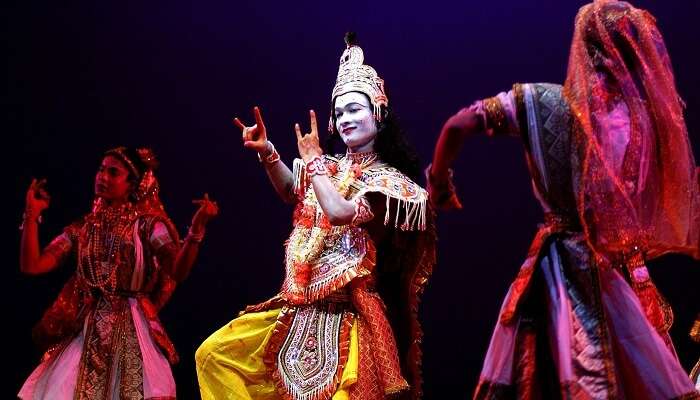 Where: Majuli River Island, Assam
The Majuli Festival is celebrated by the banks of the River Luit in Assam. It is one of the most colorful festivals in the month of November in India that includes carnivals, seminars, performances, and exhibitions showcasing Assam handicrafts, tradition, folk culture, and cultural heritage.
Key attractions: Food stalls with the Assamese authentic cuisine
Dates for Majuli Festival 2019: 21st November – 24th November
13. Puri Beach Festival – A gala beach carnival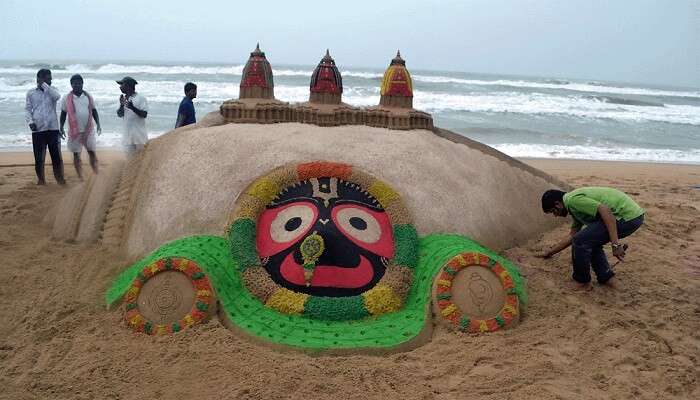 Where: Puri, Odisha
The Swargadwar Beach of Puri celebrates colorful beach fest in Odisha. A 5-day-long affair, Puri Beach Festival is known for demonstrating outstanding art and craft forms of Odisha. Other cultural and ethnic elements – cuisine, handicrafts, handlooms, traditions, and heritage – are also showcased. Beach volleyball, kabaddi tournaments, and other adventure sports are a part of the Puri beach carnival.
Key attractions: Display of Rock and Sand Art, Odissi dance performances, Regatta (boat races), and Mallakhamb (pole gymnastics)
Dates for Puri Beach Festival 2019: Not confirmed yet
14. Matsya Festival – When Alwar gets all decked up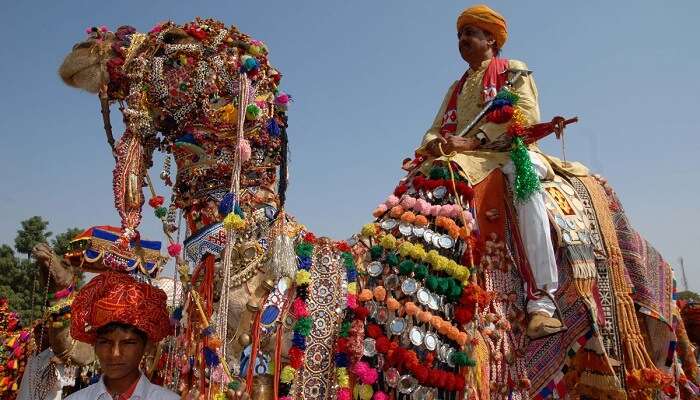 Where: Alwar, Rajasthan
The Matsya Festival is one of the significant festivals of Rajasthan, and also among the most noteworthy Indian festivals in November. It is held in Alwar and is popular for displaying the diverse societal and the ethnic legacy of the town. The two-day festival celebrated in the month of November presents an array of competitions, shows, activities, songs, dances, and a lot more.
Key attractions: Hot air ballooning, parasailing, zorbing, yoga camp, and stunning adventure-filled army exhibition
Date for Matsya Festival 2019: 25-26 November
15. Taj Balloon Festival – A view to remember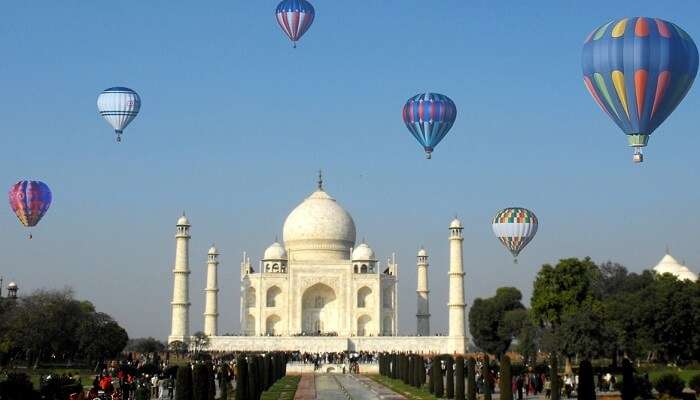 Where: Agra
Now, it is time to have a bird's eye view of Taj Mahal and other historical monuments of Agra. Yes, you read it right! The Taj Balloon Festival first happened in 2015 (November 14 – November 16). It is ready for its second edition this November. Tourists will be able to book a flight in a bright looking hot air balloon and go for a pleasurable trip, up in the sky. Moreover, there will be concerts in the evening.
Key attractions: Flight in the colorful hot air balloon up in the sky and Night Glow Concert
Date for Taj Balloon Festival 2019: TBD
Further Read: 10 Famous Festivals In October In India In 2019: Mark Your Calendar Now!
Explore these spectacular festivals in November and visit various incredible parts of India to relish the grandeur and grace. Block these important days in the month of November for utmost enjoyment and delight.
People Also Read
Festivals In December In India Festivals In Karnataka Festivals In July In India
---
Looking To Book An International Holiday?
Book memorable holidays on TravelTriangle with 650+ verified travel agents for 65+ domestic and international destinations.
---
Comments
comments