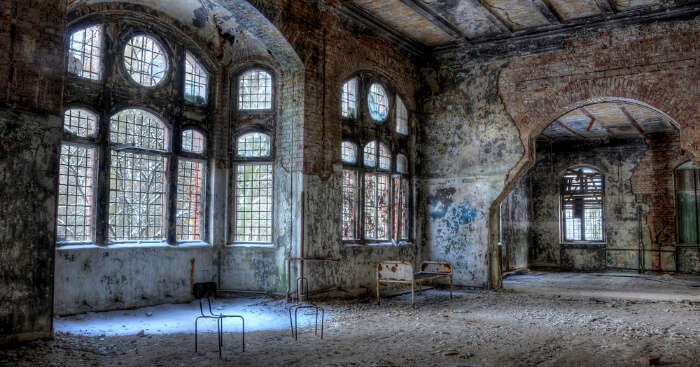 One of the oldest fears that humans have experienced is the fear of the dead. Even after scientific advancements all across the world, this fear lingers in our subconscious. And if you too want to experience the same eeriness, the abandoned Beelitz-Heilstätten sanatorium in Germany, shrouded in mystery and terror is the place. Rusty hospital beds and chairs, creeper plants growing through the windows, and a deafening silence in the corridors, this downright terrifying sanatorium's insane creepiness will leave your heart pounding.

Beelitz-Heilstätten hospital's history
Built in 1898, a 60-building treatment complex in Beelitz Heilstätten, Hitler's sanatorium was established to treat and rehabilitate tuberculosis patients in the industrialized Berlin. Later, during World War I, the sanatorium was turned into a military hospital. During the time, the hospital also treated a young soldier, Adolf Hitler, for a thigh injury sustained during the Battle of the Somme. In 1945, the Soviet took over Beelitz Heilstätten and turned it into the Soviet military hospital.
A few sections of the building are still used as a neurological rehabilitation center to help the patients of Parkinson's disease, while the rest of the complex remained unused and abandoned. Lack of maintenance has paved the way for vines and climbers giving it a look of a ghost-town. Also has been used as a set for Roman Polanski's The Pianist, the hospital is now turning into a tourist attraction.
Must Read: 47 Most Haunted Places In India And Their Real Ghost Stories
How to get to Beelitz-Heilstätten sanatorium
One can take a regional train from Ostbahnhof, Alexanderplatz, Friedrichstraße, or Hauptbahnhof usw. From Alexanderplatz, it only takes about an hour. After getting off at Beelitz-Heilstätten Bahnhof station, you can choose to go in any direction; the hospital is located on both sides of the train track. Be aware of the broken glasses and crumbled floor while exploring the hospital.
Here are some pictures from the hospital that tell stories from the past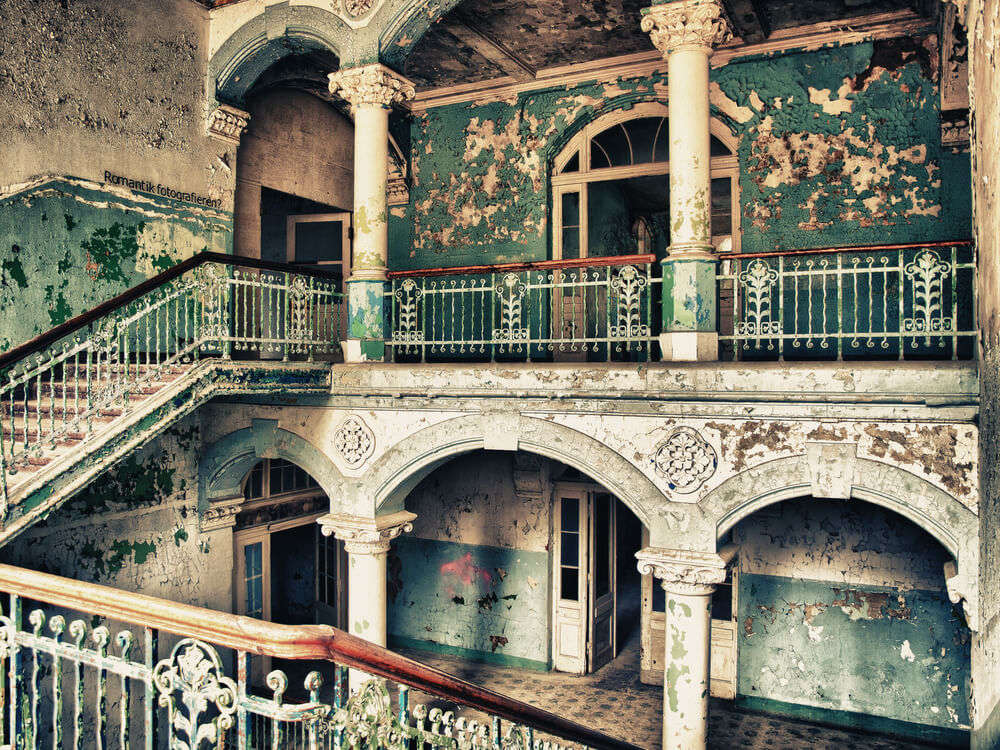 Once these blue and white walls of the hospital covered with mould and peeling paint witnessed the battle of life and death.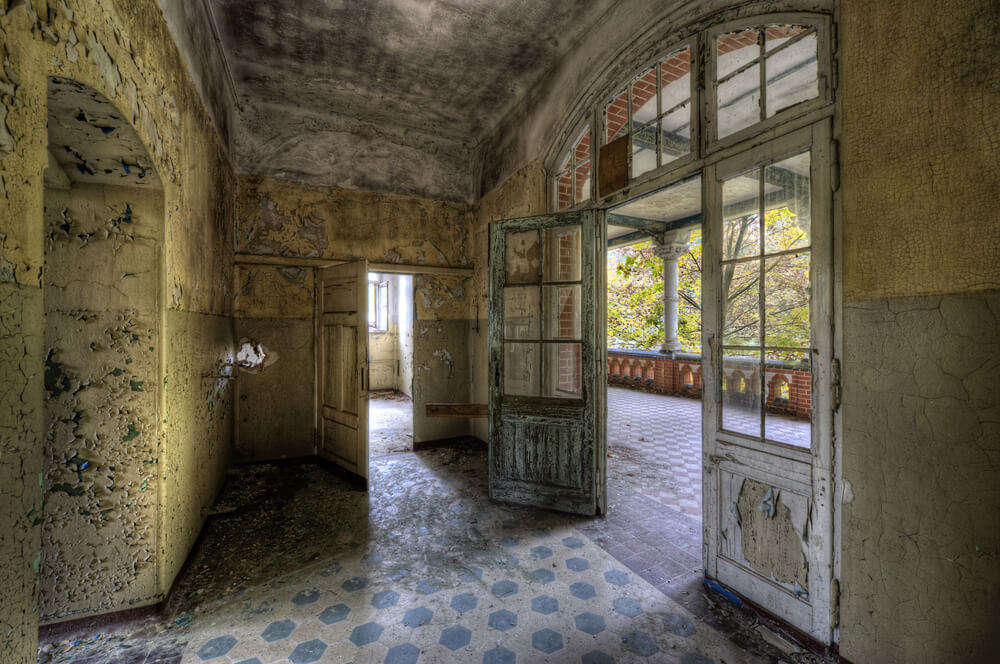 Who knows what kind of stories these old broken doors and the eerie silence of this place has been carrying for years.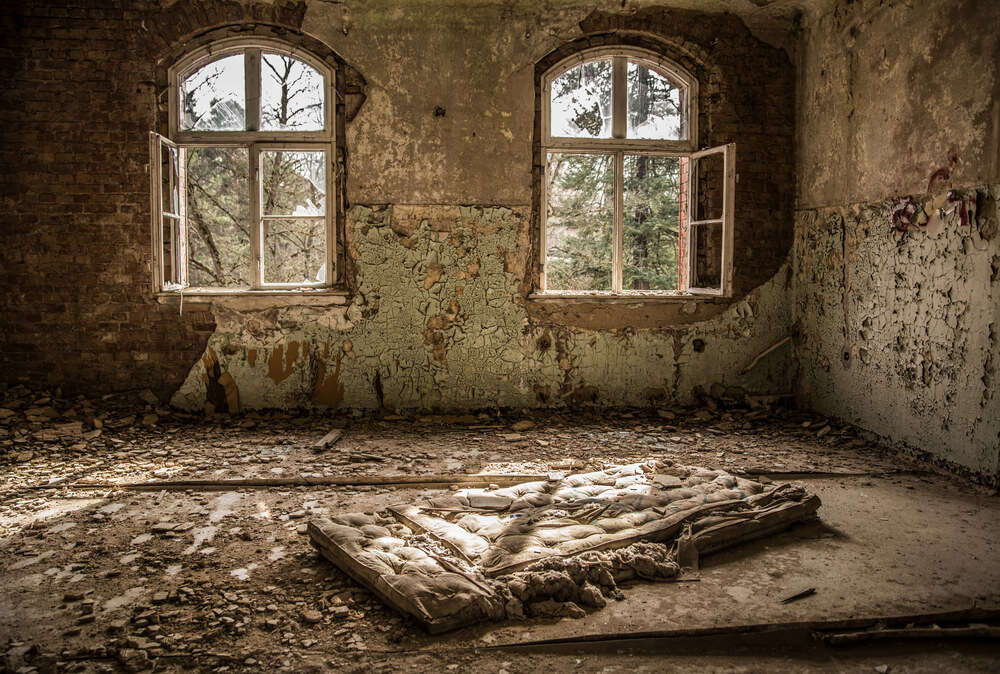 This destroyed room with a decaying mattress must have been one of the rooms to treat tuberculosis patients and wounded soldiers.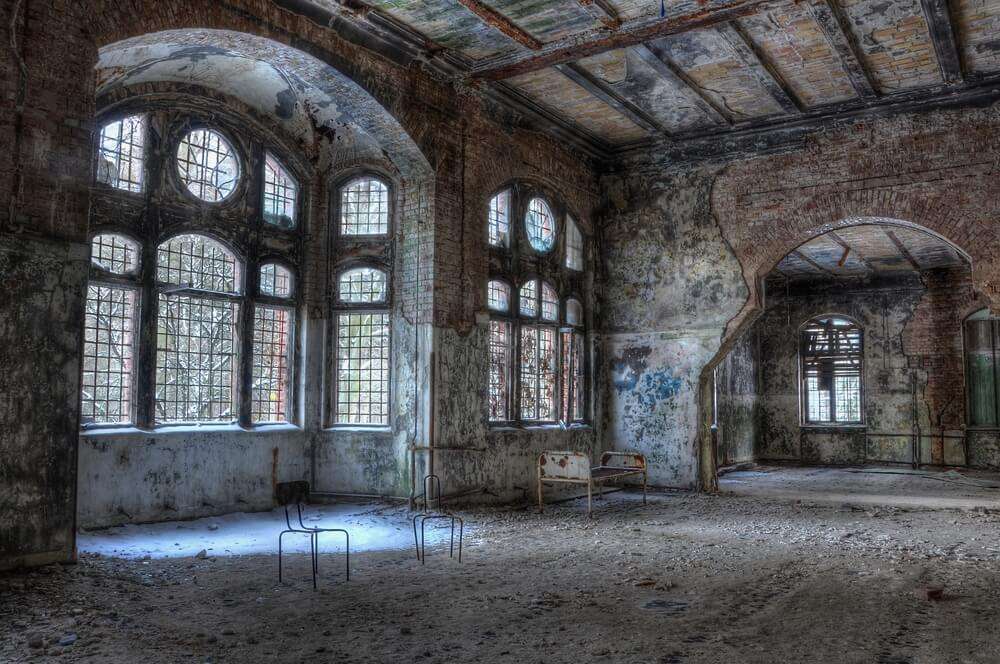 This large hall with a rusty bed and chairs must have seen thousands of patients dying and struggling with the deadly and merciless disease of the era.
Suggested Read: 15 Most Haunted Places In America: One Of A Kind & Each One With A Disturbing History!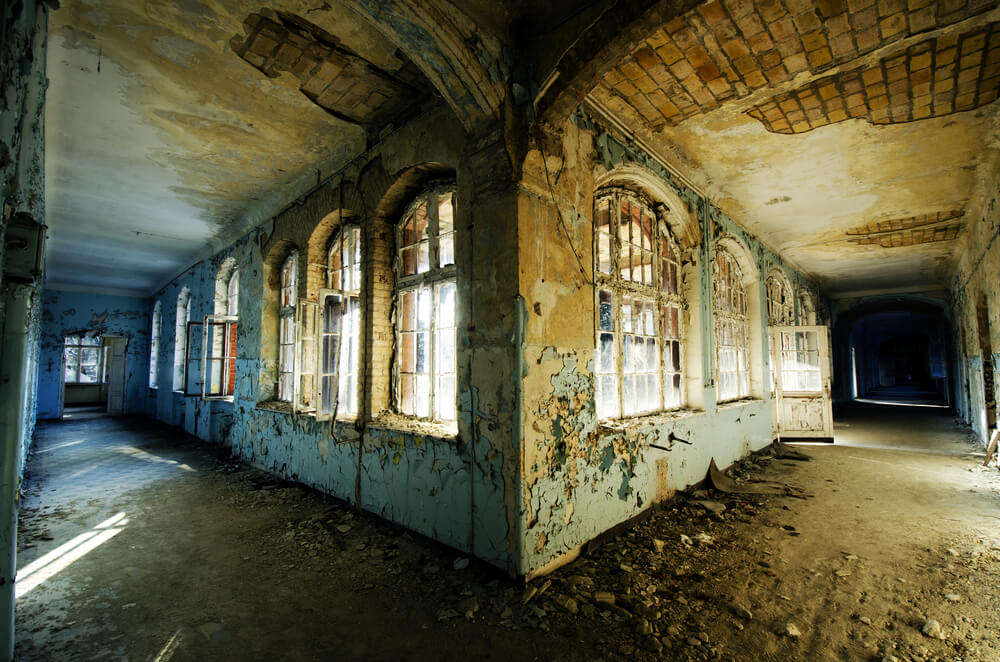 A dark and scary corridor which used to echo with patients painful voices and doctor's clamor during the dark period of World War I and II.
Some of the buildings of the sanatorium are securely gated off. There are a few official tours available, but they don't show you much. The buildings that are ruined and abandoned are more interesting from inside and outside, but most of them are legally inaccessible.
Further Read: 25 Spooky Real Locations That Would Make Ideal Horror Movie Sets, We Dare You To Visit Them!
Comments
comments