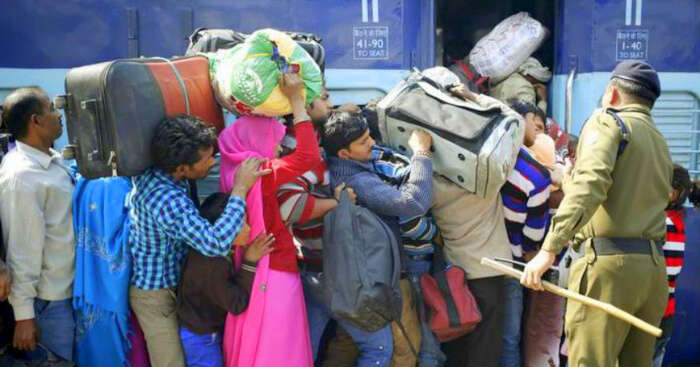 People making their way through a crowd with giant bags and taking up all the available space is no uncommon sight on Indian trains. But those days are over! Following many complaints about this problem, Indian Railways has now decided to rectify things by levying a hefty fine on passengers carrying excess baggage.
The Indian Railways has decided to start strictly enforcing its old baggage allowance rules, which will see passengers paying up to six times the stipulated amount as fine if caught travelling with extra luggage.
According to the rules, a passenger travelling in AC first class can carry 70 kg of luggage for free and a maximum of 150 kg, after paying a fee for the excess 80 kg. For AC two-tier passengers, the limit is 50 kg for free and 100 kg after paying a fee.
Ved Prakash, Director, Information and Publicity, Railway Board, said, "If a passenger is found travelling with un-booked luggage weighing more than the free allowance, the excess weight will be charged six times the luggage rate. The move is to ensure passenger convenience and address the issue of cramped compartments."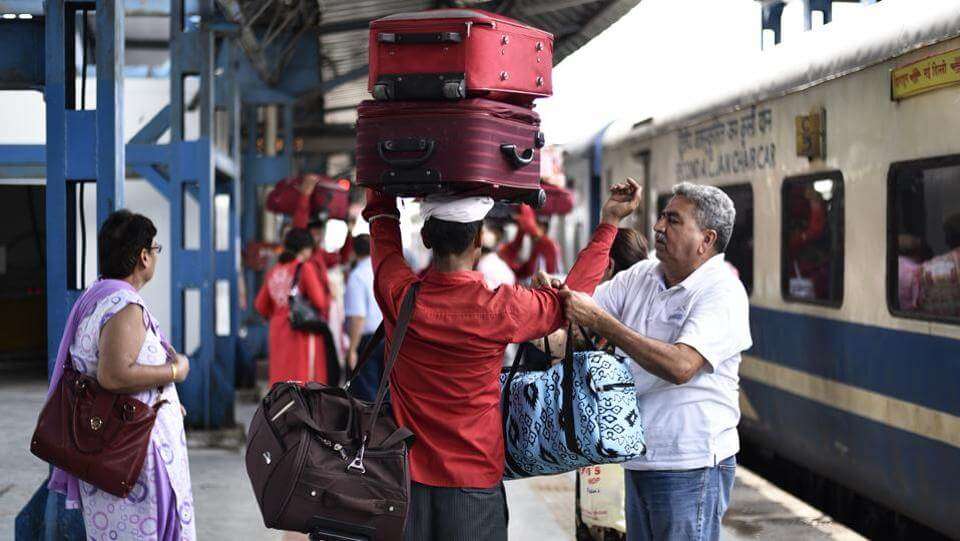 Similarly, a passenger of sleeper class and a second class passenger can carry luggage weighing 40 kg and 35 kg, respectively, without paying any extra money. The maximum weight permitted after paying for the excess luggage at the parcel office stands at 80 kg in the sleeper class and 70 kg in second class. Any excess luggage would have to be put in the luggage/brake van.
Ved Prakash, Director, Information and Publicity, Railway Board, said, "The rules were already in place, we are just enforcing them strictly now. Passengers are allowed to book and carry excess luggage in the luggage van, up to the maximum limit, on the payment of a fee equivalent to one-and-a-half times the luggage rate."
Further Read: Indian Railways All Set To Introduce UDAY Express – The Double-Decker AC Train From Coimbatore To Bengaluru