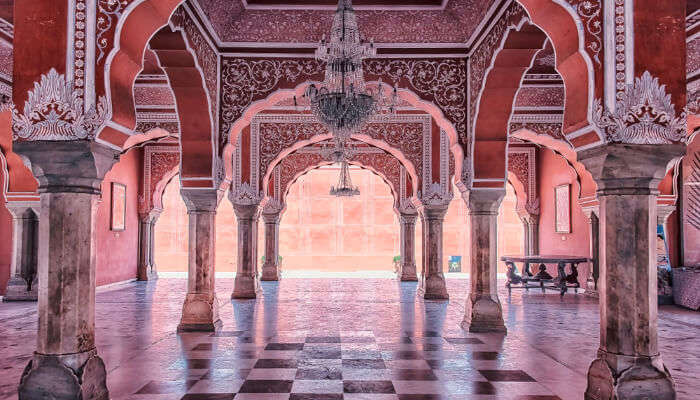 Rajasthan is the land of maharajas, majestic forts, medieval palaces, golden dessert, imperial tigers, and vibrant festivals. Every city in Rajasthan narrates the stories of brave and imperial Rajput kings, the spectacular architecture of numerous palaces, forts, and monuments. The extravagant museums in Rajasthan hold interesting objects used by the Kings and Queens like ornaments, clothes, utensils, furniture, and chronicles that made their way on the pages of history.
10 Museums In Rajasthan
Some of the famous museums that one must visit once in a lifetime are:
1. Albert Hall Museum, Jaipur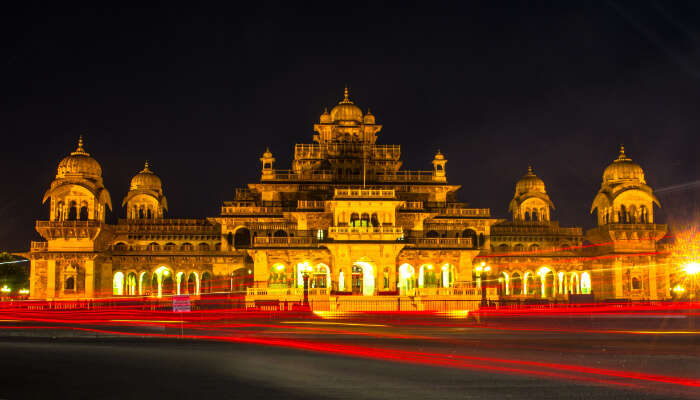 Albert Hall Museum or commonly known as Government Central Museum is located in the pink city Jaipur. This oldest museum was designed in 1887 by Colonel Sir Swinton Jacob as a magnificent hall to make an impression on King Edward VI. It was an extravagant gesture made by the then maharaja of Jaipur to secure the prince's position. The museum has a collection of artifacts that depict the art and culture of Jaipur's Royal house and various tribes. The anthology is divided into fifteen groups and is spread from the ground floor to the first floor. The collection includes art, jewellery, paintings, musical instruments, weapons, apparel, sculptures, furniture, carpets, coins, pottery, marble art, and many more.
Location: Ramniwas Bagh, Adarsh Nagar, Jaipur 302004
Visiting Hours: Between 9:00 AM to 5:00 PM
Entry Fee: Rs. 150/- per person (Free entry on Rajasthan Day, World Heritage Day, World Museum Day, and World Tourism Day).
Closed On: Republic day, Dhulandi, and last Tuesday of every month for maintenance purpose
Must Read: Shopping In Udaipur: 13 Popular Places To Pick Rajasthan Specials In 2022
2. Doll Museum, Jaipur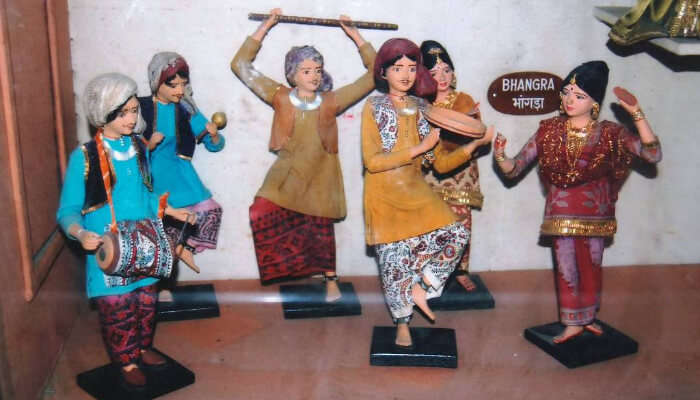 This 'fairy-tale' museum was built in 1973, within the Albert Hall Museum. Doll Museum is not just a kid's fantasy; rather it exhibits the cultural diversity of the various Nations from all over the world under one roof. These cute dolls or toys are dressed in the traditional outfit of the country, which helps the visitors to peek in the enriching heritage of various countries. This overwhelming collection of beautiful dolls from various parts of the world is sure to leave you spellbound. If you really wish to take a glimpse of the diverse customs of the world standing in one place then this museum should definitely be in your itinerary.
Location: Jawaharlal Nehru Marg, Jaipur 302004
Visiting Hours: Between 10:00 AM to 5:00 PM
Entry Fee: As it is sited inside Albert Hall Museum, you do not need a separate entry pass.
Closed On: Public Holidays
Suggested Read: Get The Rajasthani Bohemia On! 17 Amazing Shopping Places In Jaipur To Explore In 2022!
3. Jaisalmer War Museum, Jaisalmer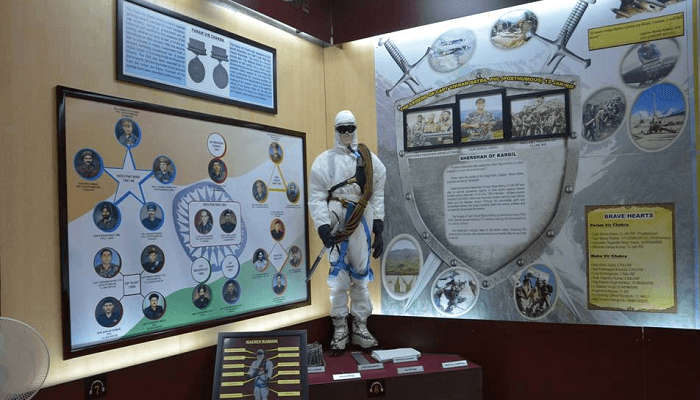 Image Source
Commonly known as JWM, the museum was created to offer tribute to the Indian soldiers who sacrificed their lives during the 1956 Indo-Pak war and the 1971 Longewala Battle. This army museum is located just 10 kilometers from Jaisalmer on the Jodhpur-Jaisalmer Highway. This lovely museum highlights vintage war equipment like guns, weapons, military vehicles, tanks, and trophies, which were captured during the warfare. The museum also has a wall of honor that is engraved with the names of soldiers who have won the Param Vir Chakra and Maha Vir Chakra. To give the feel of a war camp the museum has been designed on a large sandy ground with dust-filled bushes. The museum also displays paintings of soldiers who died on the battlefield to protect their country. A small documentary film is also screened in the museum for visitors.
Location: Jaisalmer-Jodhpur Highway, Thaiyat, Rajasthan 345001
Visiting Hours: Between 9:00 AM to 6:30 PM
Entry Fee: Free of cost, but there is a nominal entry fee to the hall where the documentary is screened.
Suggested Read: Explore These 7 Airports In Rajasthan Before Flying To The Princely State!
4. Crystal Gallery, Udaipur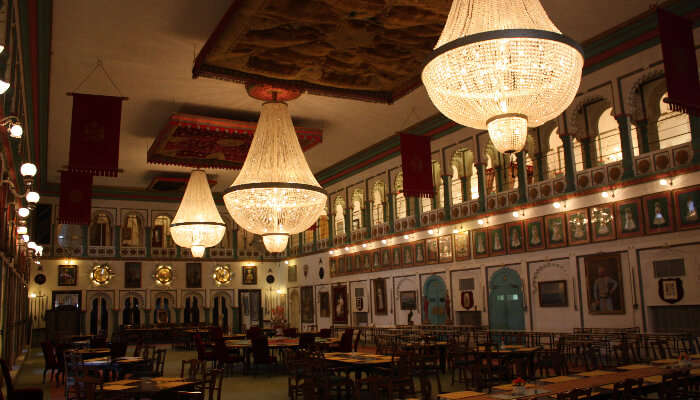 The Crystal Gallery is nestled inside the majestic Fateh Prakash Palace of Udaipur. The gallery boasts the largest private collection of the most exclusive and glamorous crystals that one has ever seen. Walking through the magnificent hallway of the palace one can see an array of stylish and chic crystal items like couches, center tables, dinner sets, fountains, dining table, washing bowl, tray, goblet, crockery, decanter, candle stands, perfume bottles, bead, and even jewel studded carpet. Can you imagine the class and taste of Maharana Sajjan Singh who ordered these exquisite pieces of art from Birmingham in 1877.
Location: Jagdish Chowk 3, City palace Road, Udaipur 313001
Visiting Hours: 9:00 AM to 6:30 PM
Entry Fee: Rs. 750/- for adults and Rs. 450/- for children below 12 years
Suggested Read: 35 Best Things To Do In Jaisalmer For A Spellbinding Tour In Rajasthan In 2022
5. Anokhi Museum Of Hand Printing, Jaipur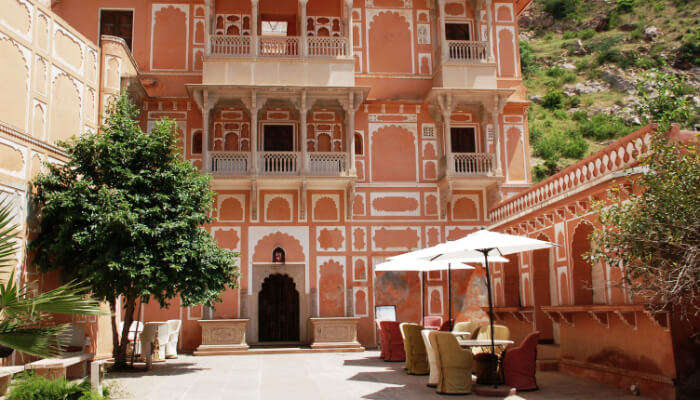 This museum is enclosed within the walls of a stunning Haveli located in Jaipur. Anokhi Museum of hand printing is a must-visit for art lovers. Having a UNESCO certification, this museum is home to hundreds of block print garments and is a venture of Anokhi clothing brand aiming to promote the oldest cultural art form of Rajasthan. The museum also organizes a number of workshops and programmes to preserve this ancient artwork alive.
Location: Sagar Road, Near Kheri Gate, Amber, Jaipur 302028
Visiting Hours: 10:30 AM to 5:30 PM (Tuesdays to Saturdays) and 11:00 AM to 4:30 PM (Sundays)
Entry Fee: Free of cost
Closed: Mondays and Public Holidays
Suggested Read: 7 Luxurious Resorts In Rajasthan for A Rejuvenating Vacation In The Princely State
---
Planning your holiday in Rajasthan but confused about what to do? These Rajasthan travel stories help you find your best trip ever!
---
6. Prachina Museum, Bikaner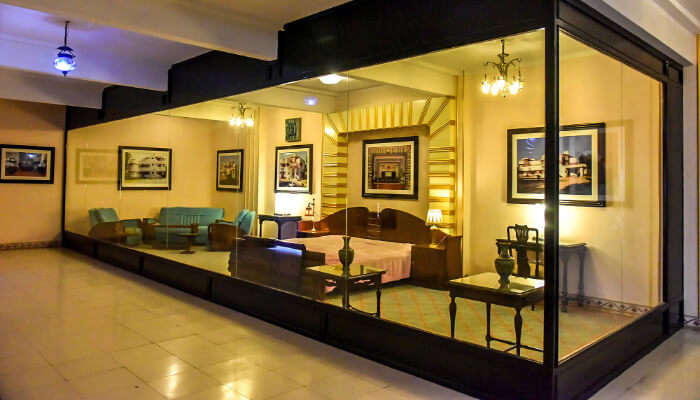 Nestled within Junagarh Fort situated in Bikaner, this lovely museum was established in 2000 by Princess Siddhi Kumari, the daughter of Late Maharaja Narendra Singhji of Bikaner. The museum displays a variety of royal artifacts like costumes, paintings of past rulers, religious frills, European wine glasses, cutlery, carpets, and other decoration objects used by the royalties. The museum demonstrates the flamboyant glimpse of the royal legacy.
Location: Junagarh Fort, Bikaner 334001
Visiting Hours: 9:00 AM to 6:00 PM
Entry Fee: Rs. 10/- for Indians, Rs. 25/- for foreigners and Rs. 5/- per child & student
Suggested Read: 67 Places To Visit In Rajasthan: Get A Glimpse Of Rajputana Splendor In 2022!
7. Mayo College Museum, Ajmer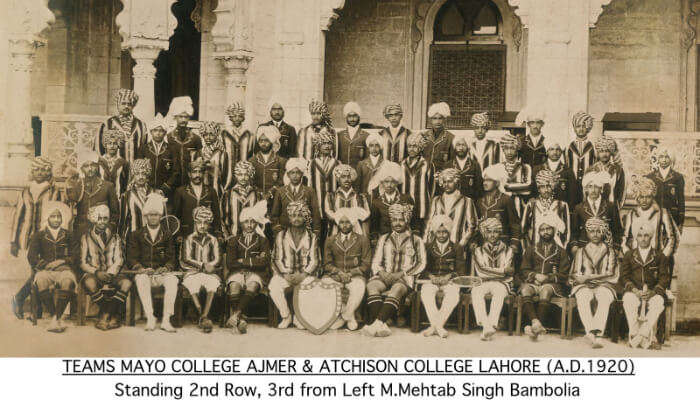 Also known as, Daniel Mathur Museum, the Mayo College museum is quartered in the Jawaharlal House of the mayo college building. Spread across eighteen rooms the museum contains an assortment of learning and knowledgeable objects like an artifact, paintings, sculptures, coins, photographs, and natural history. The museum also has a separate section of invaluable antiques and armory, which has attracted many reputed and famous people across worldwide.
Location: Mayo College, Srinagar Road, Ajmer 305001
Visiting Hours: 10:00 AM to 4:00 PM
Entry Fee: None yet
Suggested Read: 5 Popular Hill Stations In Rajasthan For A Refreshing Escape From The Desert In 2022
8. Fateh Prakash Palace Museum, Chittorgarh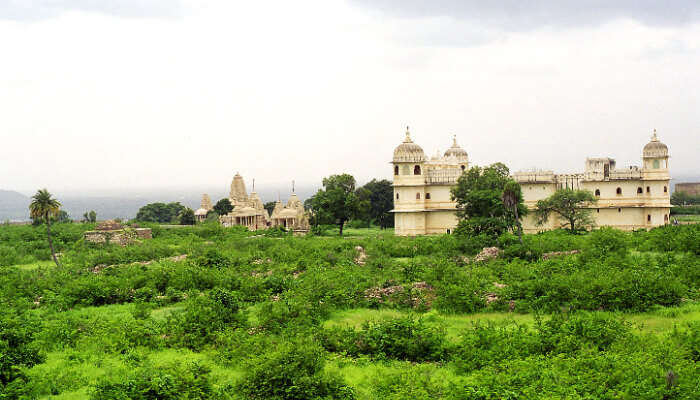 Like all the other historical museums of Rajasthan, Fateh Prakash Palace Museum is located in the grand Chittorgarh Palace. In 1986, the fort was altered into a museum to preserve the authenticity and Rajputana era. Fateh Prakash Palace Museum is one of the most famous museums of Rajasthan, the attraction being statues of Hindu deities belonging to the medieval age. The museum is divided into scores of sections all devoted to dissimilar antiques like coins, weapons, arts, woodcraft, tribal life, and the historic Bassi village.
Location: Chittorgarh Fort Village, Chittorgarh 312001
Visiting Hours: 10:00 AM to 4:30 PM
Entry Fee: Rs. 50/- for adults and Rs. 25/- for children
Suggested Read: Top 7 National Parks In Rajasthan Will Leave An Irrefutable Impact On You In 2022!
9. City Palace Museum, Udaipur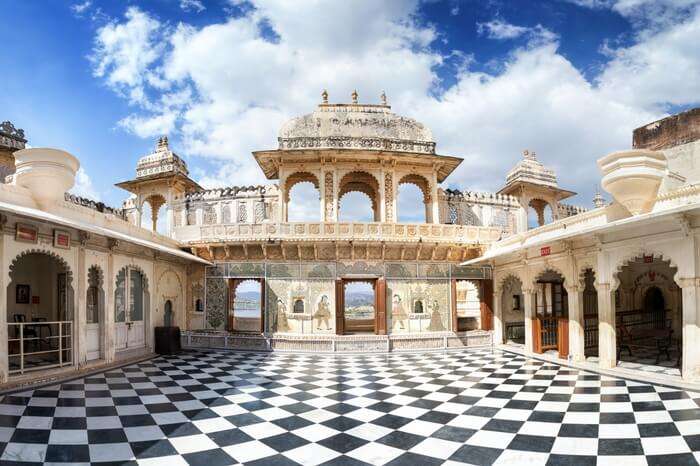 City Palace Museum or Maharaj Sawai Man Singh II Museum is situated within the premises of City Palace. The museum is famous for the exceptional and delicate collection of scriptures of Hindu mythology from the prehistoric period. The museum was started in 1959 and focuses on displaying the prosperous Indian culture of Kachwaha rulers. A unique collection of ornaments, weapons, paintings, clothes, and utensils will leave you spellbound. The building in itself is an architectural marvel with huge courtyards and beautiful carving structures. The museum is segregated into five sections known as the textile gallery, Sabha Niwas, Sileh Khana, Sarvatobhadra, and painting & photography gallery, embracing more than 25,000 works of art.
Location: Old City, Udaipur 313001
Visiting Hours: 9:30 AM to 5:00 PM
Entry Fee: Rs. 250/- for adults above 18 years and Rs. 100/- for children below 18 years up to 5 years (There is no entry fee for children below 5 years)
Suggested Read: 14 Places To Visit Near Ranthambore To Embrace The Ancientness Of Rajasthan In 2022!
10. Maharao Madho Singh Museum, Kota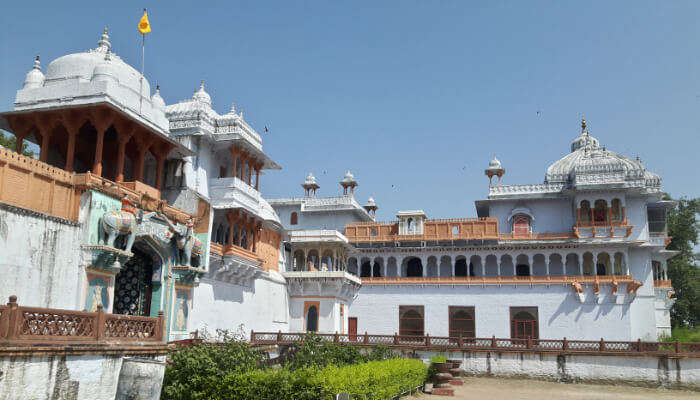 This beautiful museum is located in the old palace of Kota and is named after the son of the first ruler. This museum is home to appealing wall murals, frescoes, miniature paintings, antique sculptures, and royal armory. This is one of the most important tourist attractions when visiting Kota, especially art lovers. An interesting fact for both tourists and historians is that the displayed articles were in past the personal possessions of the royal family of Kota.
Location: Tipta, SH 33, Kotah GarhPalace, Kishorepura Darwaja, Kota 324006
Visiting Hours: 10:00 AM to 5:30 PM
Entry fee: Rs. 10/- per person for the lower section and Rs. 50/- per person for the upper section
Closed: Every Friday
Further Read: Kumbhalgarh Fort: The Crowning Glory Of Rajasthan For A Perfect Trip In 2022!
Just like its fascinating history and architecture, the museums of Rajasthan are a platform of the state's rich and royal cultural heritage. Some legendary museums like Albert Hall Museum, Crystal Gallery, Fateh Prakash Palace Museum, City Palace Museum, and several others have magnetized people from all over the world. The indisputable grandness of these stone-houses is sure to mesmerize you and leave you bewildered. Pamper yourself and plan your royal trip to Rajasthan, and know for yourself the wonders of these museums.
---
Looking To Book A Holiday Package?
---
Comments
comments