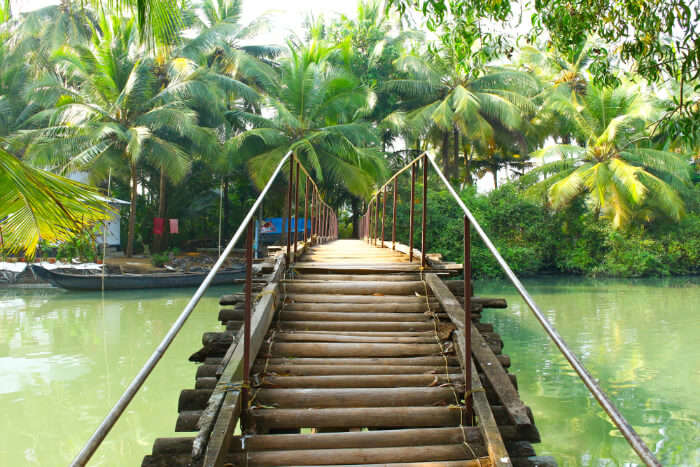 Kumarakom is best described as a cluster of islands in the backdrop of Vembanad Lake housing varied wildlife, which makes it an ornithologist's dreamland. A labyrinth of canals, lakes, and rivulets, it is a place you would want to visit, time and again.
Reckoned to a masterpiece of nature, it leaves no stone unturned to fascinate the visitors. A perfect blend of Kerala's natural beauty, rich culture, and warm denizens, these best places to visit in Kumarakom would spoil you for good.
19 Best Places To Visit In Kumarakam
Based on your taste and preferences pick from our quick list of places to visit in Kumarakom. There is a lot to see, do and explore while you wander around the tranquil lanes, taste the traditional cuisines, get a feel of the laidback village life and relax in the serene backdrops.
Kumarakom Bird Sanctuary
Aruvikkuzhi Waterfall
Vembanad Lake
Kumarakom Beach
Kumarakom Backwaters
Bay Island Driftwood Museum
Toddy Shops
Thanneermukkom Bund
Vagamon
Kottayam
Kumarakom Craft Museum
Pathiramanal Island
Jatayu Rock
Juma Masjid
St Mary's Church, Cheriapally
Ettumanoor Mahadeva Temple
Vaikom Mahadeva Temple
Thirunakkara Mahadeva Temple
Thazhathangadi Valiapalli
1. Kumarakom Bird Sanctuary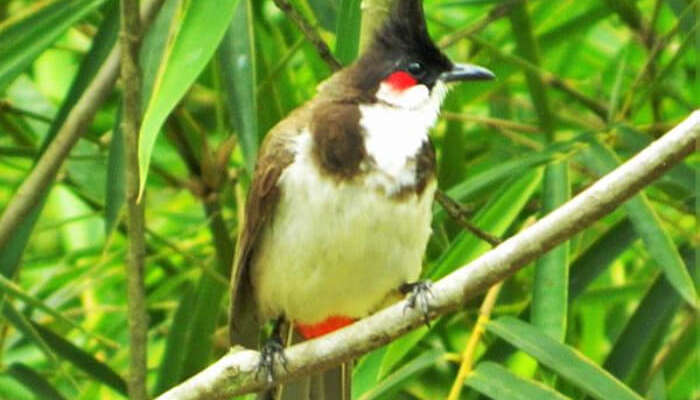 As the name suggests, the Kumarakom Bird Sanctuary is a birdwatcher's paradise, placed in close proximity to the scenic backwaters. Situated in the Kottayam district, it is in sync with the Vembanad Lake, another of top places to see in Kumarakom. Visit the lush green Kumarakom Bird Sanctuary to get acquainted with various migratory birds including Siberian Stork and Kingfisher. The Pathiramanal Island aka Sand of Midnight is also accessible from this sanctuary via a 10-minute boat ride. This is one of the best places to visit in Kumarakom in 1 day.
Entry: INR 50 to 100 per head
Opening days: Open on all days of the week from 6.30 am to 5 pm
Tip: Best time to visit is from June to August; however to spot migratory birds visit during the months of November and February.
Suggested Read: Kerala New Year Celebration: 8 Exotic Places To Bring In 2021!
2. Aruvikkuzhi Waterfall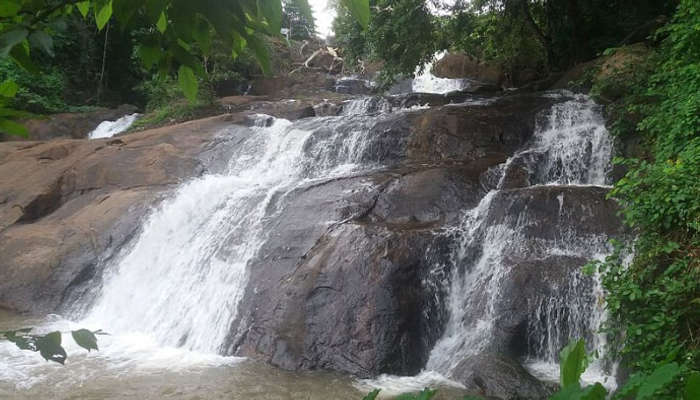 Surrounded by rubber plantation, this invigorating waterfall will surely rejuvenate and relax you exhausted soul. A feast for the eyes, the Aruvikkuzhi Waterfall is an ideal picnic and trekking spot. Picture a roaring waterfall hidden among the serene environment and lush green rubber plantation – no photographer would want to miss the experience. Not just photographers, it is also popular among youngsters who seek a refuge from the hustles of daily life.
If you like trekking, trek to the top of the waterfall to reach the St Mary's Church, one of the top religious places in Kumarakom.
Entry: Free
Opening days: All days of the week from 6 am to 10 pm
Must Read: 20 Best Resorts In Kumarakom
3. Vembanad Lake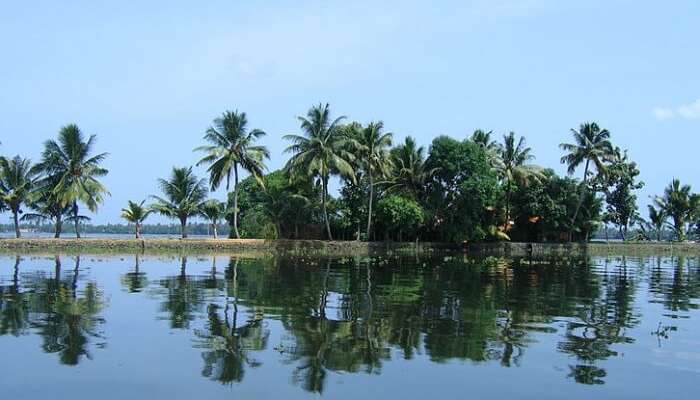 The convergence point of ten rivers, Vembanad Lake is the glory of the city. The never ending mesmerizing backwaters and picturesque backdrop of the lake compel you to stay in this city forever. Vembanad Lake is ideal for a romantic getaway – just rent a houseboat, explore the horizon of the lake, and spend blissful romantic time with your partner. The moment you are here, you'll know that this is one of the best tourist places in Kumarakom.
Also, the famous Nehru Trophy Boat Race takes place in the flowing water of Vembanad Lake in the month of August, every year.
Tip: If you have stayed in a houseboat before, this time take your pick from various lodging options near the Vembanad Lake.
Suggested Read: 4 Best Airports In Kerala: Designed For A Smooth Flying Experience
4. Kumarakom Beach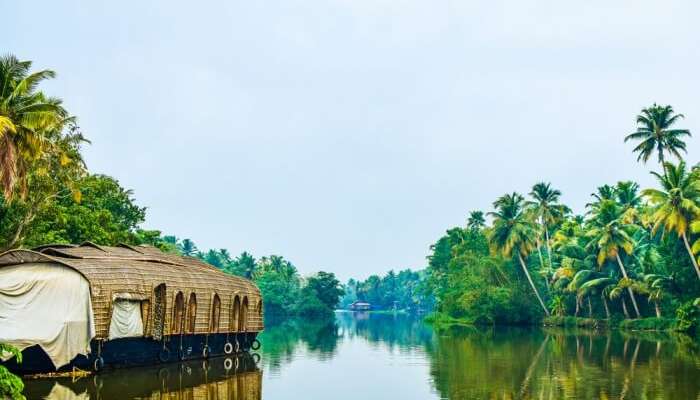 Considered to be a happening spot, the famous Kumarakom Beach is an adventurer's paradise. There are various water and air adventure sports such as water skiing, wind surfing, boating and parasailing that you can try. Besides, it is too tempting to take some time off, sit back and soak in tranquility of the place. One of the top places to visit in Kumarakom, the beach also offers a rich bouquet of luxurious resorts like Kumarakom Lake Resort, right on the shore line. Get a room in any one of them to enjoy the grace of nature.
Tip: The museum near the beach is something you must try.
Suggested Read: Finest Kumarakom Houseboats For A Luxurious Stay On Kerala Backwaters
5. Kumarakom Backwaters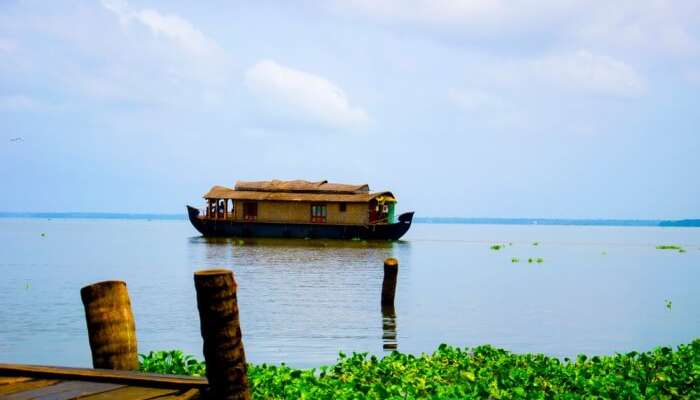 Kumarakom backwaters is one of the major and most significant places to visit in Kumarakom. It singlehandedly boosts 60 per cent of the city's tourism. An ideal getaway from the usual orthodox vacation, Kumarakom backwaters cast a spell with their tranquil beauty, blue water and a heritage boathouse. To have a memorable time, rent a boathouse and head towards the horizon with your beloved, while the sun sets in the west. Consider this spot as one of the ideal places to visit in Kumarakom Kerala.
Suggested Read: 10 Most Offbeat Kerala Backwaters You Should Explore
---
Planning your holiday in Kerala but confused about what to do? These Kerala travel stories help you find your best trip ever!
Real travel stories. Real stays. Handy tips to help you make the right choice.
---
6. Bay Island Driftwood Museum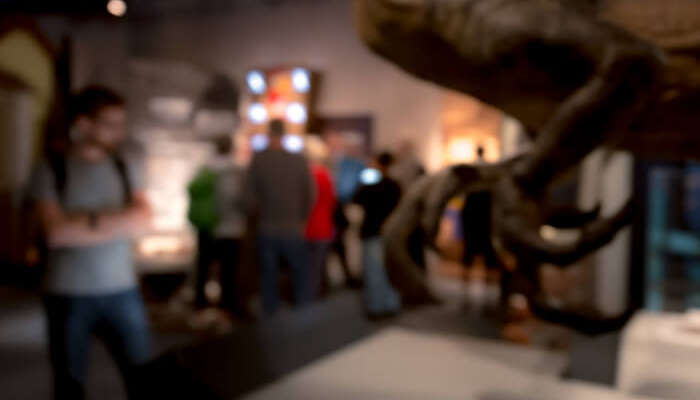 One of its kind museum in India, Bay Island Driftwood Museum is propelled by a unique idea. It showcases the carvings and intricate woodwork on driftwood or any other wood recovered from water. Originally initiated by a school teacher, Raji Punnose, this form of art attracts admirers from all over the world. The authentic woodwork is awe-worthy to even those who don't understand the intricacies behind the art.
Entry: Free
Opening days: 10 am to 5 pm from Tuesdays to Saturdays, and from 11.30 am to 5 pm on Sundays.
Suggested Read: 16 Resorts In Kerala You will Yearn To Be With Your Sweetheart
7. Toddy Shops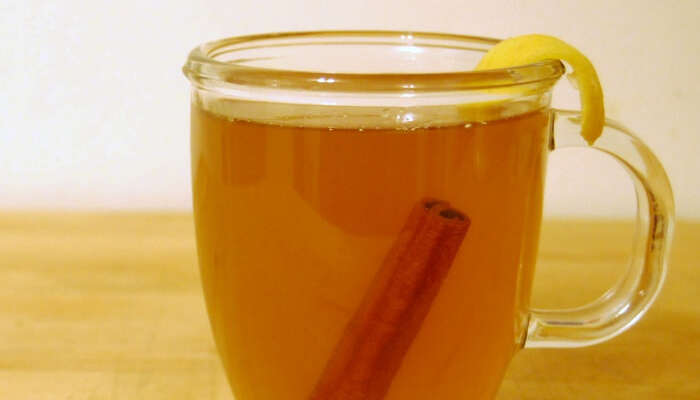 Kumarakom is also famous for the alcoholic beverage, Toddy. The beverage is prepared using the fermented coconut palm tree sap. The way it is prepared is an art in itself. After its extraction, it is fermented for a day and gradually starts to get alcoholic properties and mild aroma. There are various shops that offer this beverage like Pallipadam Toddy shop, The Kumarakom Toddy Parlour, Kokkothottam Toddy shops, etc.
8. Thanneermukkom Bund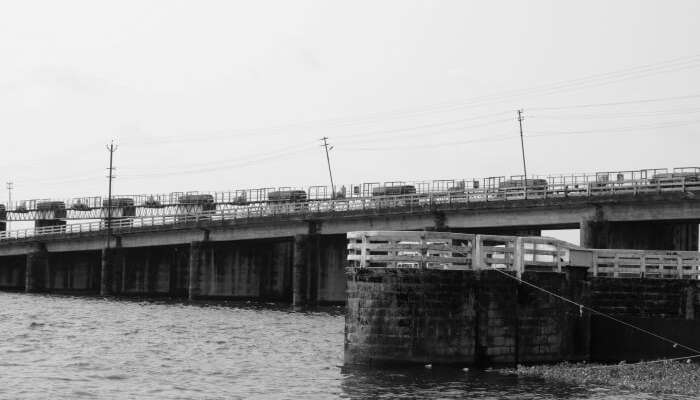 It was built in order to impede the tides and is considered to be the largest Indian mud regulator. This barrier separates the water into two halves and this is why each half has a different color. This is a site worth beholding. To have a better view of the whole site, you can either take the road running parallely or go for a boat ride.
Timings and Opening days: Every day of the week from 12:00 PM to 12:00 AM
Places To Visit Near Kumarakom
While Kumarakom sightseeing, you'll find a bunch of places that you can visit when exploring its neighborhood. These places reflect the heritage as well as cultural significance of Kumarakom.
Book Kumarakom Travel Packages with Travel Triangle
9. Vagamon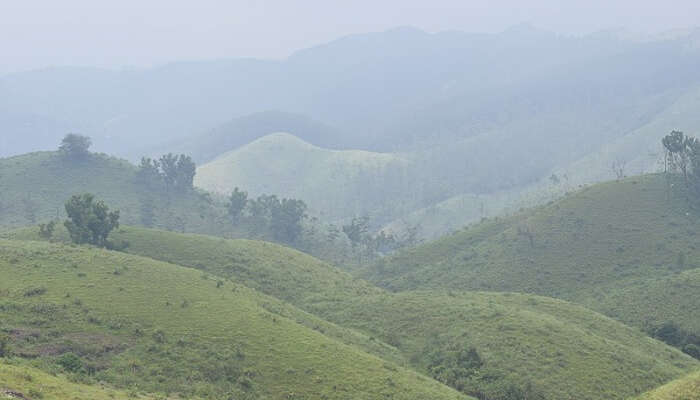 Cool enchanting hills, velvet green grass and a soothing vibe – Vagamon lures you in more than one ways. It is not just another green spot in Kerala; in fact, it's a perfect blend of mysticism and bliss. Once you reach here, you have various recreational options available – be it trekking in the Vagamon Pines or paragliding through the refreshing breeze. The ideal combination of breathtaking beauty and modern amenities makes it a must-visit spot in Kumarakom.
Distance from Kumarakom: 55 km
Suggested Read: 7 Tranquil Hill Stations in Kerala For A Refreshing Summer
10. Kottayam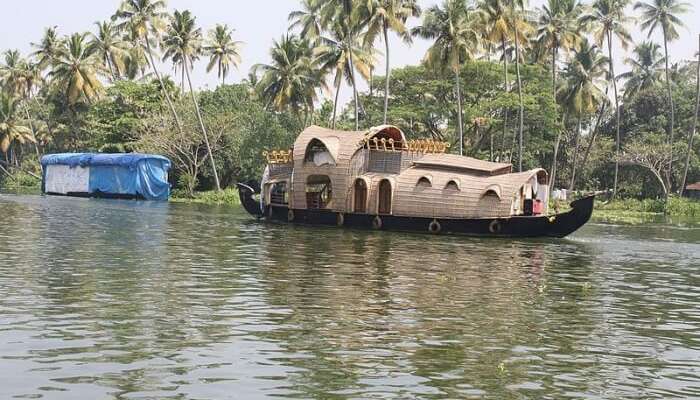 The lush green fields, never ending stretches of backwaters, humble hills, rubber plantation and friendly surroundings make Kottayam a must visit in Kumarakom. A visit to Kottayam will ensure that you experience a blend of modern amenities and warm Keralite welcome. There many places to visit in Kottayam as well, pick according to the time at hand.
Distance from Kumarakom: 13 km
11. Kumarakom Craft Museum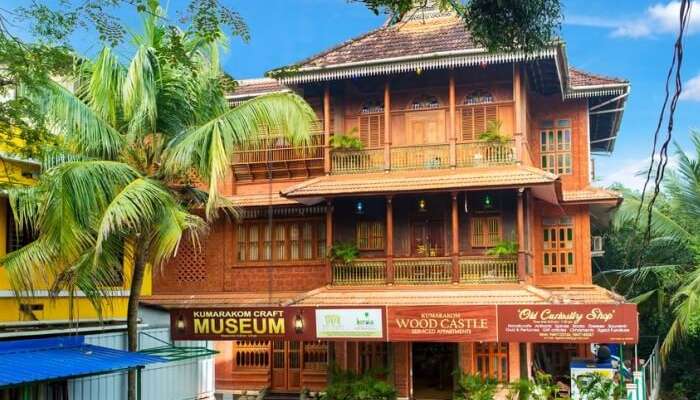 Visit this museum if you have an inclination towards exclusive antiques. This is one of the most-visited tourist attractions. During the weekends, you can witness the most crowd at this place. You can even stop by at this place if you are looking for souvenirs that hold historical as well as cultural significance. Behold the intricately crafted Kathakali masks, sacred figurines, and other little baubles.
Entry: Entry through pass
Timings and Opening days: Every day of the week from 10:00 AM to 5:00 PM
Suggested Read: 12 Exotic Beach Resorts In Kerala
12. Pathiramanal Island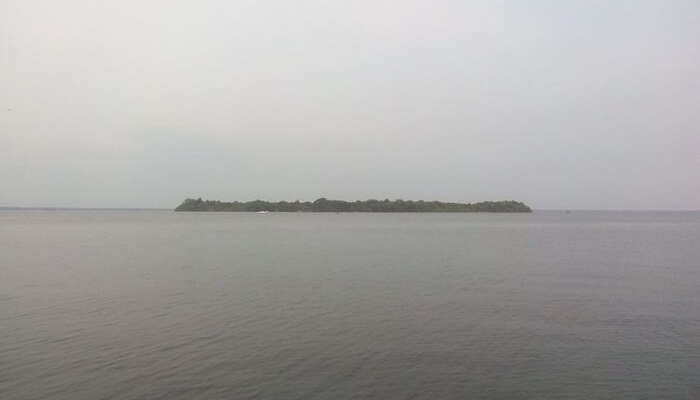 A haven for thousands of migratory birds as well as travelers looking for a blissful stay, Pathiramanal Island is known for its luxurious stay amidst nature. Despite being a small island, Pathiramanal ensures an experience unmatched by any. We mean picture this – a floating hut, calm sound of waves and thousands of birds flying around the Vembanad Lake. Now what could be more inviting than that!
Places to see: Pathiramanal Biopark, and a mysterious temple hidden in the dense bushes.
13. Jatayu Rock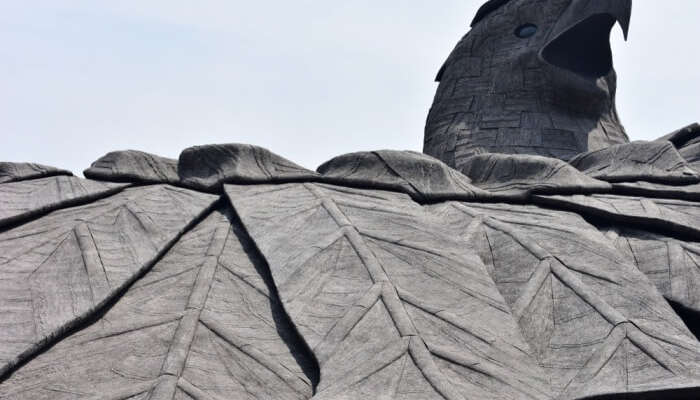 This rock is located in the vast Jatayu Park and covers 65 acres of land – an awe-inspiring sight to behold! As suggested by the name, the park as well as the rock are inspired from the Ramayana's character, Jatayu. The huge sculpture of this character is a major reason why many tourists keep flocking in. The significance of this land is in the fact that this is the spot where Jatayu was believed to fall!
Entry: INR 400 per person
Timings and Opening days: Every day of the week from 10:00 AM to 4:00 PM
Popular Pilgrimage Spots In And Around Kumarakom
If you want to know about the religious aspects of this place, then visiting the pilgrimage sites would be the best thing to do! Mentioned below are some of the most-visited places in and around this village of Kerala.
14. Juma Masjid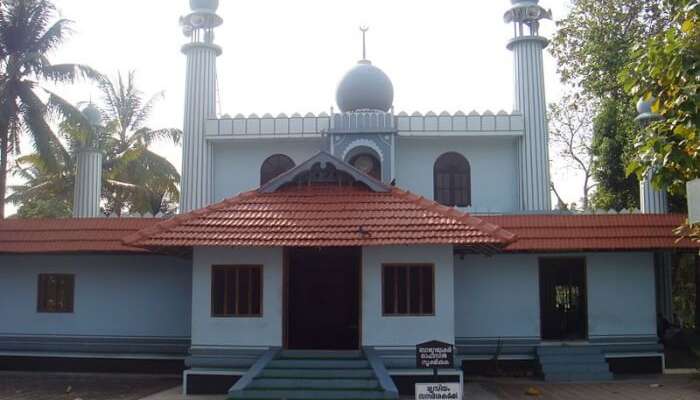 This 1,000 years old mosque stands tall and proud amidst the Thazhathangady, alongside Meenachil river. It boasts of its intricate woodwork, stunning interiors and an inspiring architectural design. Not one of the typical tourist places in Kumarakom, Juma Masjid still is famous for its mystical history and calm surrounding.
Timings: 12 pm to 12 am, opens all days of the week
15. St Mary's Church, Cheriapally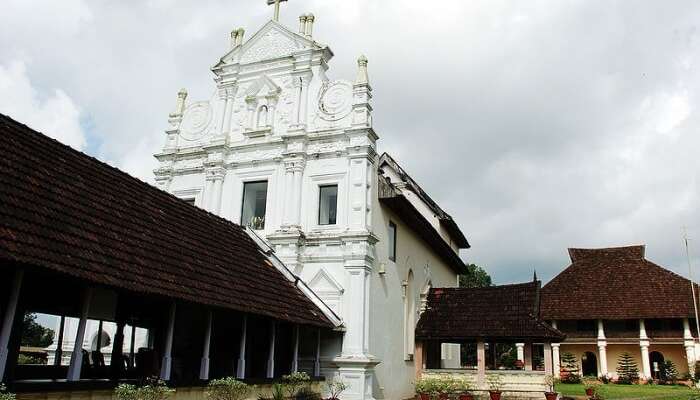 One of the oldest church in Kerala, St Mary's Church is one of the major tourist places in Kumarakom. Built with European architectural design, the interiors of this Church are beyond words. The pillars and walls, covered with Biblical as well as non-Biblical graffiti and murals, lend a sense charm to this holy place. The surrounding beauty is an added perk. Set amidst lush greenery and cliffs, St Mary's Church is definitely one of the must-visit places in Kumarakom.
Timings: 8 am to 6 pm, opens all days of the week
Note: The midnight mass on Christmas Eve is spectacular here. Exquisite lightings and cheerful fanfare make it a memorable experience.
Suggested Read: The Ultimate Guide to Top Tourist Places in Kerala
16. Ettumanoor Mahadeva Temple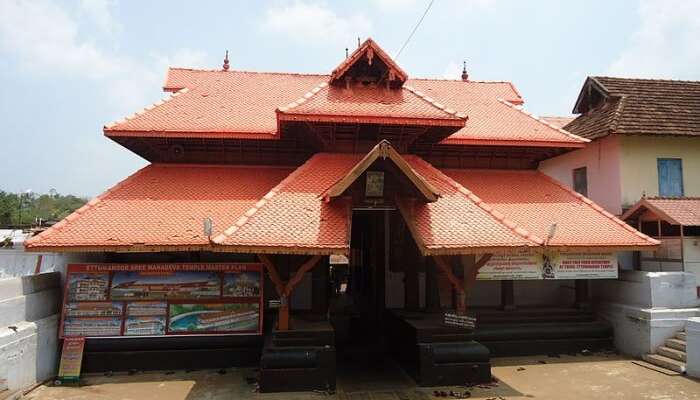 Ettumanoor Mahadeva Temple is the kind of pilgrimage place that really makes you feel calm inside. An always-lit lamp in the centre, earthy murals on the wall, a famous painting of Nataraja and a long queue of devotees waiting to pour oil into the lamp – this is the scene of the temple on any given regular day. Located in the small village of Ettumanoor near Vaikom, it is one of the best places to see in Kumarakom.
Timings: 4 am to 12 noon and 5 pm to 8.30 pm, opens all days of the week
Tip: Visit during February to be a part of 'Celebration of Light' which lasts for 10 days.
17. Vaikom Mahadeva Temple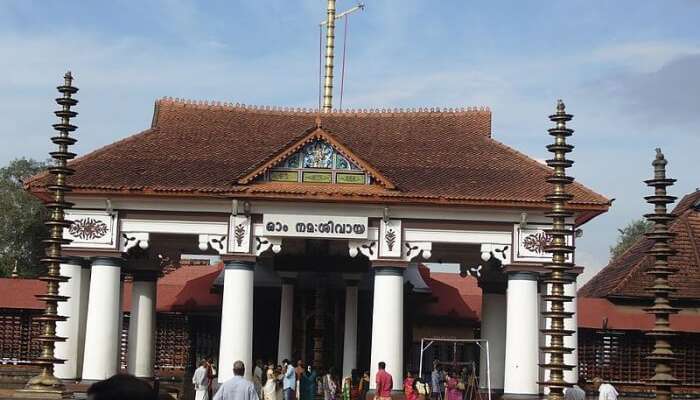 The second significant temple in Kumarakom, Vaikom Mahadeva Temple is in close proximity to the Ettumanoor Mahadeva Temple. Dedicated to Lord Shiva, the temple is believed to attract lakhs of Shiva devotees every year. Besides the grand Vaikom Ashtami celebrations, the temple is known for it remarkable architecture.
Timings: 5 am to 12 noon and 4 pm to 9 pm, opens all days of the week
18. Thirunakkara Mahadeva Temple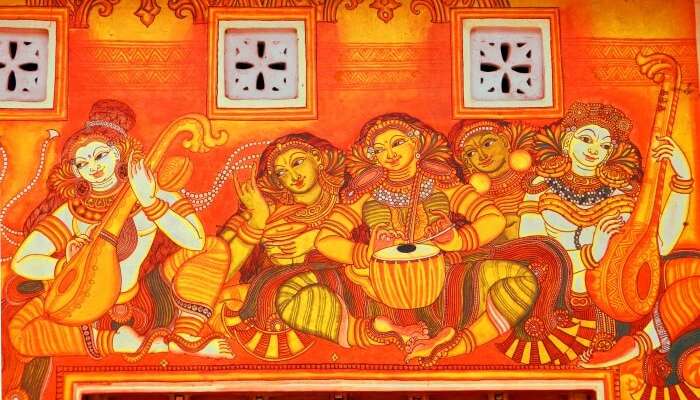 Right in the centre of the city, Thirunakkara Mahadeva Temple is an amazing pilgrimage to visit. The major attraction of this temple is the walls expressing epic battles of the past. The temple is dedicated to Lord Shiva, and is popular for its celebrations and festivities.
Timings: 4 am to 11 am and 5 pm to 8 pm, opens all days of the week
19. Thazhathangadi Valiapalli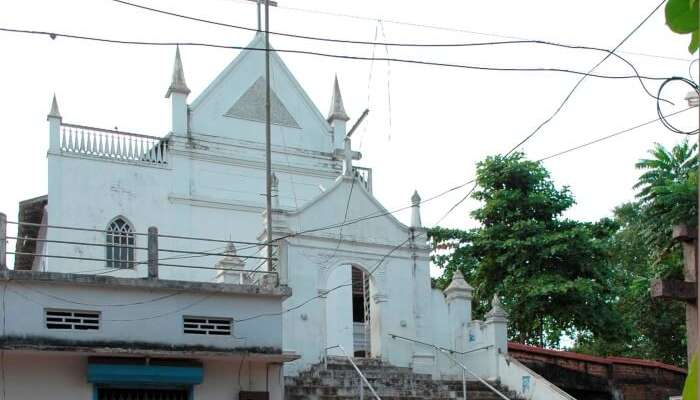 This church was established in 1550 AD and is a part of Knanaya Orthodox Syrian Community. Apparently, Godavarma Raja who belonged to the royal family of Thekkumkoor made contributions in the building of the church. This church is famous for the Persian cross on which you can find inscriptions written in Pahlavi language.
Timings and Opening days: Every day of the week from 12:00 PM to 12:00 AM
Further Read: 10 Best Places To Visit In Kerala
Since the village is a microcosm of Kerala, each of the places to visit in Kumarakom is reflective of the state's cultural as well historical aspects. So, does the list excite you? If yes, then pack your bags and explore most of the places mentioned above on your trip to Kumarakom. Don't forget to share your experiences with us.
Frequently Asked Questions About Places To Visit In Kumarakom
Q. What is the best time to visit Kumarakom?
A. The best time to visit Kumarakom is from September to March. The weather is pleasant and comfortable. If you plan for your visit during winter then you might see many migratory birds too.
Q. What is special in Kumarakom?
A. Kumarakom is very pretty and extremely fascinating. From lakes to waterfalls and beaches to backwaters you'll find everything here. There are many exciting places to visit in Kumarakom which it is known for.
Q. What can I shop for in Kumarakom?
A. There are many things that you can shop for in Kumarakom. Traditional silk sarees, handicrafts, antiques, ethnic handwoven textiles and jewellery are some of the things you can shop for.
Q. Is Kumarakom worth visiting?
A. Yes, Kumarakom is definitely worth visiting. A myriad of lakes and rivulets await you. If you are a nature lover then you shouldn't miss out on this one.
Q. How far is Kumarakom from Munnar?
A. Kumarakom is 145 kilometres away from Munnar.
Q. Is Kumarakom better than Alleppey?
A. That is indeed a difficult question. Kumarakom and Alleppey are both special in different ways. If you wish to get away from the hustle-bustle of the city then Kumarakom is the best place to be. If you wish to have a luxurious vacation Alleppey is the place to be.
Q. Which district is Kumarakom located in?
A. Kumarakom is located in Kottayam District of Kerala and is famous for its backwaters.
Q. Are there any beaches in Kumarakom?
A. Yes. Kumarakom Beach in Kumarakom is quite famous and one of the most frequented places by travelers.
---
Looking To Book A Holiday Package?
Book memorable holidays on TravelTriangle with 650+ verified travel agents for 65+ domestic and international destinations.
---
People Also Read:
Places To Visit In North Goa Places To Visit In Madhya Pradesh Places To Visit In Ooty
Comments
comments