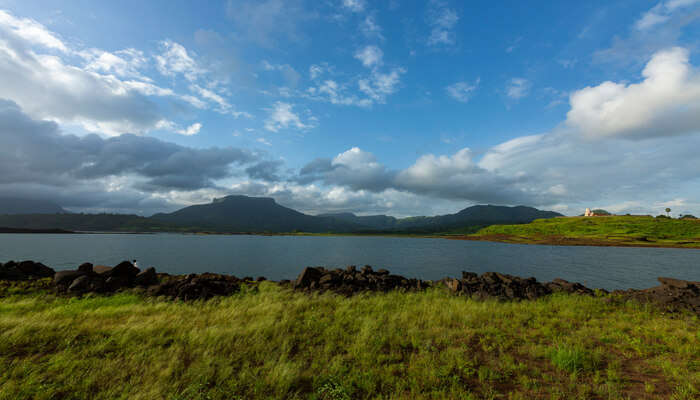 Panvel is an incredible tourist destination and is most famous as a honeymoon destination because of its most pleasant weather. The sun is never over the top in this place which keeps its visitors cool and comfortable all the time. Plus, the place has developed into a good tourist destination while maintaining its natural rawness. So, you get all kinds of amenities in this place plus you can appreciate the beautiful creation of mother nature. The place offers all kinds of water sports and is covered in lush green mountains providing serene beauty and serendipity. The roadmap of Panvel has a lot to offer to its visitors, let's look at the best places to visit in Panvel.
9 Best Places To Visit In Panvel
Panvel is in close proximity to Mumbai. So, you must definitely take a detour if you are visiting Mumbi for a long vacation. Here we are sharing some of the must places to visit in Panvel.
1. Prabalgad Fort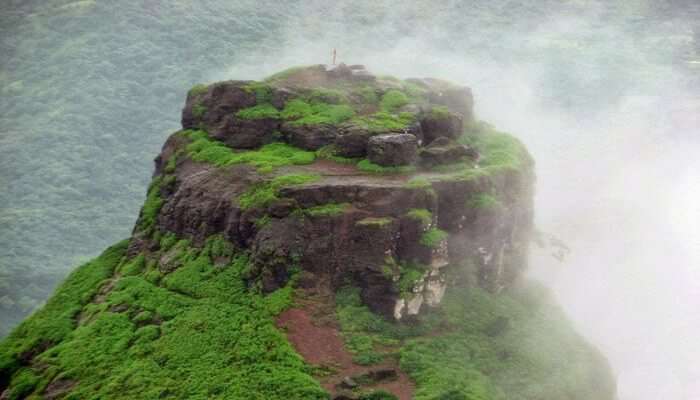 People often love to trek to Prabalgad Fort while they are in Panvel. It's one of the most amazing and thrilling places to see in Panvel that one should not miss while he is on a vacation. This fort is located on a wide plateau, which has a dense forest grown over it. You trek your way through this forest to the fort while witnessing some local animals and chirping birds on your way. This trek is not so difficult so even people travelling with families can cover it easily. When you reach the fort, you get to see the ruins of the fort with a Ganesh temple on the top of the fort. It is one of the best places to visit in May in Maharashtra.
There are also a few water tanks built in this area. You can hire a guide to travel to this location who will narrate your various stories while guiding you to the fort. Once you reach the top of the fort, you get to see a 360-degree panoramic view of the jungle and neighbouring hill stations. This fort has historic importance and was one of the twenty-three forts that were handed over to Mughals while in 1658, Marathas overtook it back from them under the leadership of Shivaji. This fort was built to keep a watching eye on Panvel and Kalyan.
Location: Prabalmachi, Raigad District, Maharashtra.
Timing: All-day
Entry Fee: INR 800
20 Best Resorts In Lonavala: Embark On A Getaway From Mumbai And Pune In 2022!
2. Ballaleshwar Mandir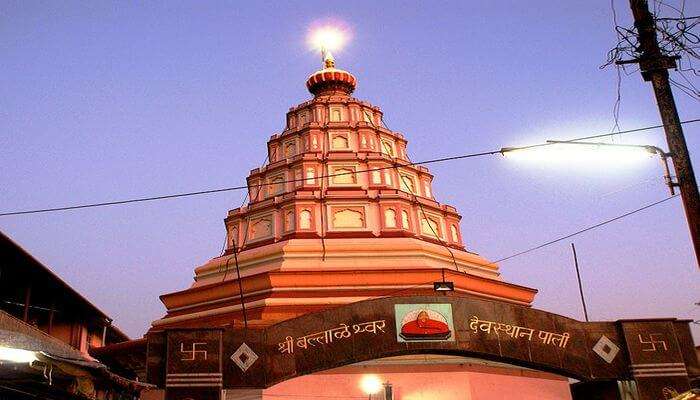 Shri Ballaleshwar Pali Ganpati Mandir is the only temple that is known after the name of its devotee. It is one of the eight major Ashtavinayak mandirs of Lord Ganesh. The temple is in Pali village which is a 30 km drive from Karjat in Raigad. The temple is located between the Sarasgad Fort and Amba river. One of the most prestigious temples in Maharashtra, it is known for its Gods getting pleased by their devotees very instantly and granting all their wishes. The most alluring part of this temple is the sitting idol of Ganesh which is sitting in an east-facing position with his trunk in the left direction.
The Ganesh idol is jewelled with two diamonds in each eye and one in his navel. The idol has a silver background where you can find Riddhi and Siddhi waving the fans for the Lord. The temple architecture is also unique. The temple forms the word Shree (in Hindi) and faces east to allow the morning sun rays fall directly on the feet of Lord Ganesh. The temple is adorned with a gigantic metal bell that was made in Europe, which was won by Chimaji Appa after defeating Portuguese in Vasai and sasthi and then offered at different Ashtavinayak temples.
Location: Near Dhootpapeshwar, HOC Colony, Panvel, Navi Mumbai, Maharashtra
Timing: 5:30 am to 10:00 pm
Entry Fee: Free
3. Beth El Synagogue Panvel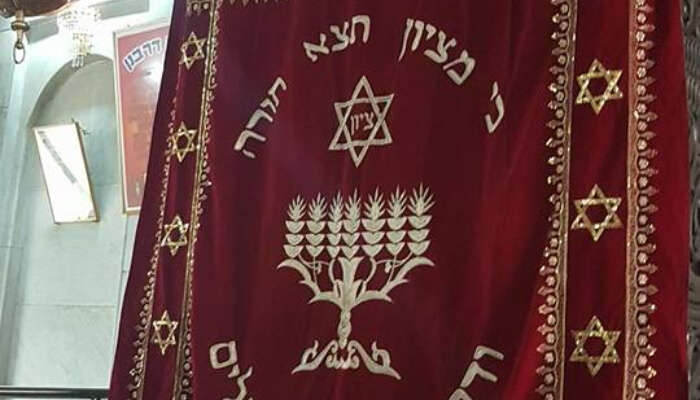 Bene-Israel community people still come and attend the services in this 165-year-old Beth-el Synagogue is one of the best-kept secrets of this area. The facility is located on busy MG Road and was built first in 1849 in mud and clay. It has seen a various facelifts since then and last was in 2010 here the building was decorated with Dholpuri tiles in the exterior and white marble in the interior.
There are three forms of Jews who resided in India over time, and one of them was Ben-Israeli who worship in this synagogue. Still, you can see around 20 odd families residing in various places in Raigad and Navi Mumbai who had their forefathers migrating to this village from Konkan nearly 2000 years ago. Though the facility is located on a busy road but still when you enter inside, there is nothing but peace and tranquility in it. You will just see smiling faces greeting you as you enter this facility and have visitors from all over the world. The place is considered sacred and is said to very easily confirm the prayers of its devotees.
Location: Mahatma Gandhi Road, Mominpada, Old Panvel, Navi Mumbai, Maharashtra
Timing: All-day
Entry Fee: Free
20 Finest Places To Visit In Lonavala In Rainy Season In 2022
4. Adai Waterfalls
This is one of the best tourist places in Panvel where you can get that tranquillity effect and peaceful vibes in the lap of nature in case you are tired of city hustle. The place is just filled with sweet sounds of rushing water and lush greenery for your eyes and birds chirping in the midst of all this. There is a short trek to the waterfall and feels like you are about to explore a gem from nature's basket. You could book your stay in one of Panvel resorts near the waterfall.
At the place where you have the fall, there is also a small pool of water, you can plunge into this pool of water to reach the water falling from above and click pictures and splash water on each other. The temperature in this place is always lower than Panvel, keeping it cold enough to keep those peaceful vibes alive while going and returning from the fall. Mumbai monsoons are to die for and if you wish to experience them in yet another avatar then you should come to Adai Waterfalls. At the times of monsoon, you will find this fall covered in silver mist with the sweet fragrance of the earth. People often go there every weekend during monsoons.
Location: Adai, New Panvel, Maharashtra
Timing: All-day
Entry Fee: Free
---
Planning your holiday but confused about where to go? These travel stories help you find your best trip ever!
---
5. Khandeshwar Shiva Temple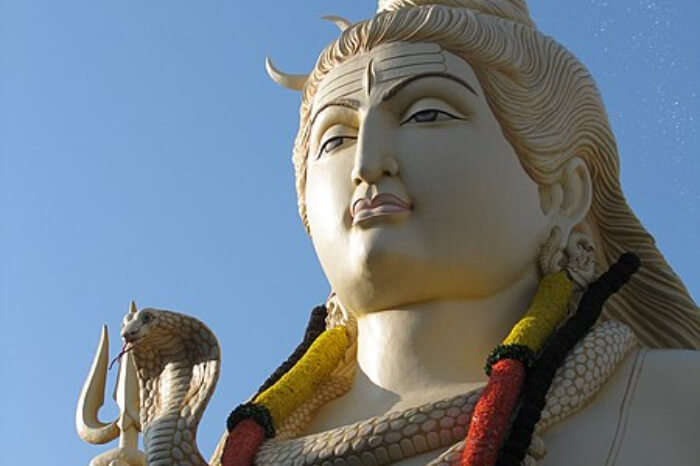 Khandeshwar Shiva Temple is a famous Hindu shrine that worships Lord Shiva in the form of Shiva Linga. The temple was built in ancient times and was restructured over time by different devotees. So present-day structure is not the original one, but still has traces of it. The place is said to have been worshipped by different Gods to please Lord Shiva to gain different divine powers, like Indra, Agni and once even Lord Vishnu worshipped Lord Shiva at this place. The place is always over flooded with devotees and is one of the 64 Jyotirlingas. One of the most iconic Panvel tourist places, the temple has its miraculous aura and is believed to wipe out all the mysteries of its devotees when they come here to pay homage to Lord Shiva.
The architecture of this temple is simple, and the interior has images of different deities from Hindu mythology. The most celebrated festival is Maha Shivratri when the temple is decorated at its best and special prayers are performed to please the Lord. Also, every week, Monday sees the greatest number of footfalls because it is the auspicious day of Lord Shiva. The temple is well connected via roads and you can drive to the gate of the temple. Also, you can find local transit to visit this place from the nearest Railhead.
Location: Khandeshwar Lake Road, New Panvel East, Navi Mumbai, Maharashtra.
Timing: 7:00 am to 5:00 pm
Entry Fee: Free
22 Absolutely Breathtaking Places To Visit In Monsoon In Maharashtra In 2022
6. Karnala Bird Sanctuary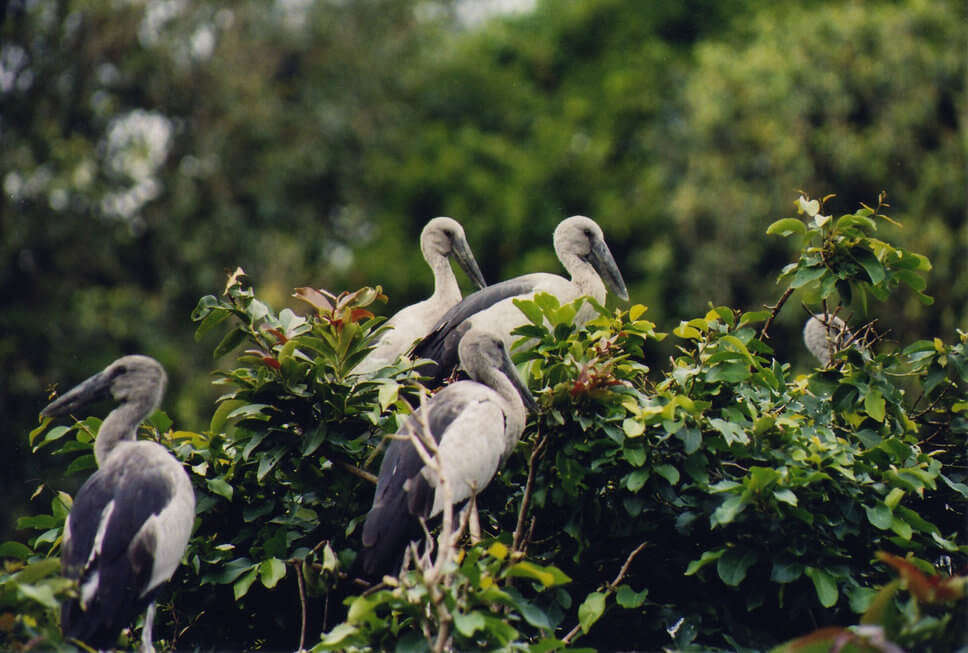 Karnala Bird Sanctuary is a mecca for bird lovers and is one of the protected sanctuaries in Maharashtra. The sanctuary is located 12 km from Mumbai-Goa Highway 17 and is built with reserved forestation around the fort. The place is adorned with beautiful and enriched flora and fauna. The place is spread across 12 km area on the foot of a fort. The climate condition of this sanctuary helps many birds to habitat, and few also end up making it their native place. You can find as many as 134 different species of birds in this sanctuary and around 38 different species migrate over to this place during November and April. The sanctuary is covered in deciduous trees. There are around 642 different kinds of vegetation and medicinal plants that could be found in this area. Other than watching the birds and flora of this sanctuary, one can also visit the Karnala Fort. People often love to trek their way to this fort and get a panoramic view of the jungle.
Location: Karnala Village, Raigad District, Maharashtra.
Timing: 7:00 am to 5:00 pm
Entry Fee: INR 35
7. Kalavantin Durg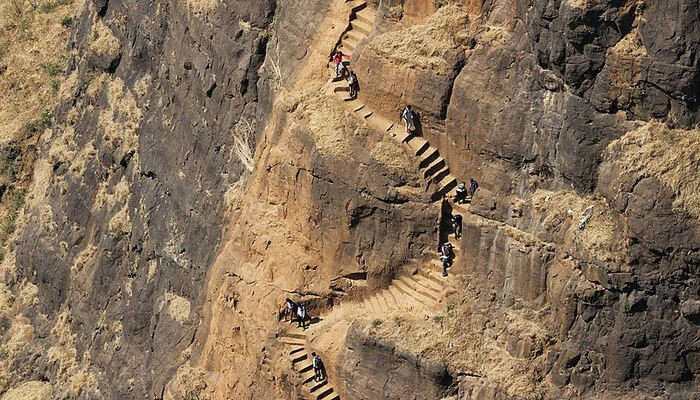 Trekking to Kalavantin Durg is nothing less than a climb to heaven. It is one of the best things to do in Panvel. The place is full of breathtaking views, with just you and an open sky. You see nothing else when you lay down at this place but a pure never-ending sky that is soothing and relaxing for your soul and mind. The flora and fauna of this place are full of tranquillity and provide the best to its visitors. It is one of the favourite places to trek for visitors to Panvel.
The place is full of jaw-dropping landscapes and lush green forests. The place has breathtaking scenes and ready-made spots of some waterfalls. You can see clouds floating over your head giving the impression as if you can touch them with your bare hands. In every sight, you will gulp the beauty of nature that you could never forget all your life. The fort is situated at a height of 2300 feet on the Western Ghats and is engraved with steps for the trekkers to help climb the hill. The fort is said to have been built in honour of Queen Kalavantin but was mostly used to keep a watching eye on Kalyan and Panvel.
Location: Prabalmachi, Raigad District, Maharashtra.
Timing: 5:00 am to 3:00 pm
Entry Fee: INR 820
The Staircase Waterfall In Maharashtra: A Hidden Gem That We Bet You'd Love To Explore!
8. Gadeshwar Dam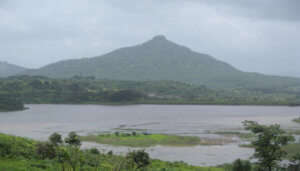 Image Source: Pradeep for Wikimedia
Another one on our list of best places to visit in Panvel is Gadeshwar Dam. An amazing picnic spot, Gadeshwar Dam is situated at a distance of 11 km from Panvel.
Location: Prabalmachi, Raigad District, Maharashtra.
Timing: All-day
Entry Fee: INR 800
9. Smart Eco Park
Image Source: Sayandeb for Wikimedia
Location: Prabalmachi, Raigad District, Maharashtra.
Timing: All-day
Entry Fee: INR 800
The New Fossil Park To Open In Maharashtra Will Help You Relive Your 'Jurassic Park' Memories
Panvel has a lot to offer to its visitors. People often think it is a weekend destination, but there is so much that you will end up spending all your weekend over a year exploring everything in this area. Panvel is surrounded by Sahyadri mountains and you got everything here. Right from a bird sanctuary trekking paths to majestic waterfalls. For those travellers whose travel is not complete without visiting a temple or two, you can go to the famous Shiva temple. Also, you have some man-made marvels like a waterpark for your children to chill. The best thing about this place is its weather. So whenever you plan a vacation in Maharashtra, make sure to take a look at these places in Panvel.
For our editorial codes of conduct and copyright disclaimer, please click here
Frequently Asked Questions About Places To Visit In Panvel
Which are the best places to visit in Panvel?
Some of the top-rated attractions in Panvel include:
1. Prabalgad Fort
2. Ballaleshwar Mandir
3. Beth El Synagogue Panvel
4. Adai Waterfalls
5. Khandeshwar Shiva Temple
6. Karnala Bird Sanctuary
What is famous in Panvel?
Ideally positioned in the Raigad District of Maharashtra, Panvel is one of the best places to witness the beauty of nature. While featuring a bird sanctuary, waterfalls, and several intriguing sites, the destination has a lot to offer for vacationers who are in search of peace.
Can I visit Panvel during the current Covid situation?
Yes, Pavel is one of the safest destinations to visit during the Covid times. Make sure to get fully vaccinated before planning a trip here. Also, do not forget to follow government protocols and stay masked wherever going out.
How to reach Panvel?
Panvel is very well connected via road. You also have a railhead located in this city. Nearest Airport is Mumbai Airport. There are various travelling options available to travel from Pune to Panvel which is a three-hour drive.
What is the best time to visit Panvel?
Panvel is a year-round destination, however, it is at its best during monsoons. During this season you can witness floating clouds and the best breed of migratory birds in Panvel.
What are the best cuisines to enjoy while in Panvel?
The city has many sit-down restaurants as it has developed over time. Also, you can find stalls of south Indian food at various places. You can find all kinds of cuisines here, including Malvani to Punjabi to South India to Chinese.
What places are famous eateries in Panvel?
A few of the known restaurants of this place are The Village and Neel Kamal restaurant. The Village is known for its authentic Indian food and beautiful ambience. On the other hand, Neel Kamal is known for its lip-smacking food and courteous staff.
What are the best trekking paths in Panvel?
The two trekking path that is Kalavantin Durb and treks to Prabalgad is famous amongst the trekkers and climbers and are mid-range treks to enjoy. Then you also got the treks to the waterfall and fort in the bird sanctuary, which is the second most famous trek in this area.
---
Looking To Book An International Holiday?
---
Comments
comments