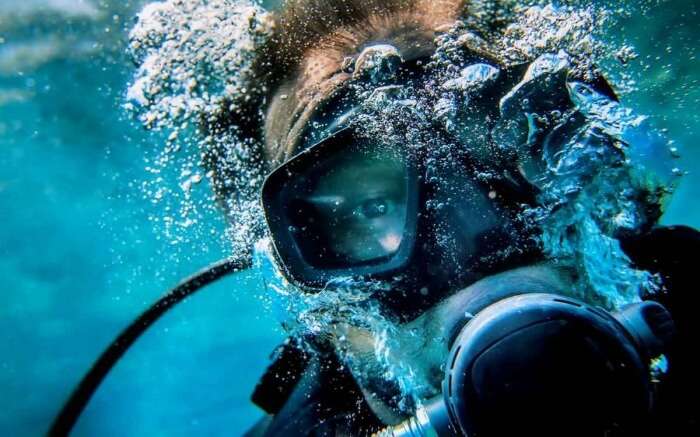 Swimming across colorful corals, beautifully patterned fishes, and seabed gardens in silent-as-night waters – that's scuba diving in Andaman for you; one of the best experiences for diving enthusiasts in India. The cluster islands are all about silver shores embraced by playful ocean waves. But if you dare to go deeper, there's another world inside the ocean that will leave you amazed and bedazzled. So, get ready to explore the magical underwater world on your Andaman vacation!
Quick Links To Navigate The Guide
15 Spots For Scuba Diving In Andaman
On your Andaman vacation, prepare to explore and unravel the mysterious ocean world and its vivid inhabitants. Here are the top 15 sites for scuba diving in Andaman you can map. Whether you are a beginner, an intermediate, or an expert, there is enough option for all.
Havelock Island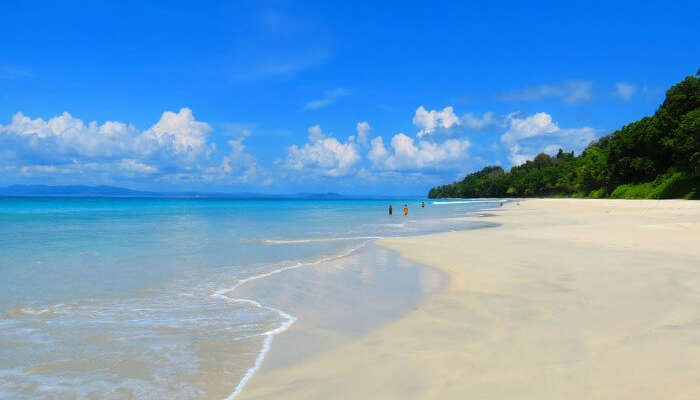 Havelock Island is one of the most famous places for scuba diving in Andaman. The island is about 50 km from Port Blair, the capital of Andaman and Nicobar, and has many unexplored diving sites.
Location: South Andaman 
How To Reach: The easiest way to reach Havelock Island is by riding an air-conditioned catamaran ferry which takes around 90 minutes to reach from Port Blair. Apart from that there are government ferries which takes 2.5 hours to reach the island.  
Best Scuba Diving Resorts And Organizers: Being a famed spot for scuba diving, Andaman and Nicobar Islands are home to numerous resorts and organizers that arrange different water activities for tourists. Talking of the best, we recommend:
Resorts:
Organizers: Alternatively, you can stay at any of the hotels in Havelock and contact:
1. Lighthouse – Experience Night Diving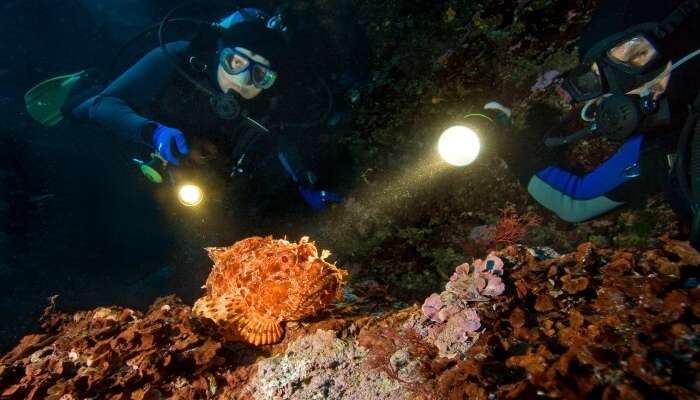 A large diving site, Lighthouse has its arms wide open for all kinds of divers. However, the site is famed for night diving for PADI/SSI certified divers. During this experience, you'll come across variety of hard and soft corals, along with interesting water beings like Humpback Parrotfish, Octopus, Fusiliers, Lobsters, and Lionfish. With all this, the lighthouse ranks as one of the best place for scuba diving in Andaman. 
Depth: 6-18 meters
Suitable for: All
Suggested Read: 20 Best Beaches In Andaman & Nicobar Islands Water Babies Must Visit
2. Aquarium – A Beginner's Paradise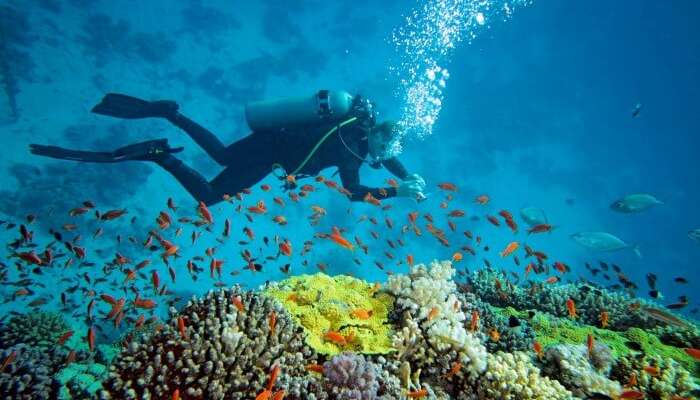 With mostly hard corals strewn throughout, Aquarium is a fringing reef spot where you can treat your eyes to colorful schools of fish. It is located in the southwest of Havelock and the currents usually are soft and can be easily predicted.
Depth: 10-12 meters
Suitable for: Beginners
Suggested Read: Winter In Andaman: A Guide To An Awesome Vacation In 2020
3. Mac Point – Swim With The Dugongs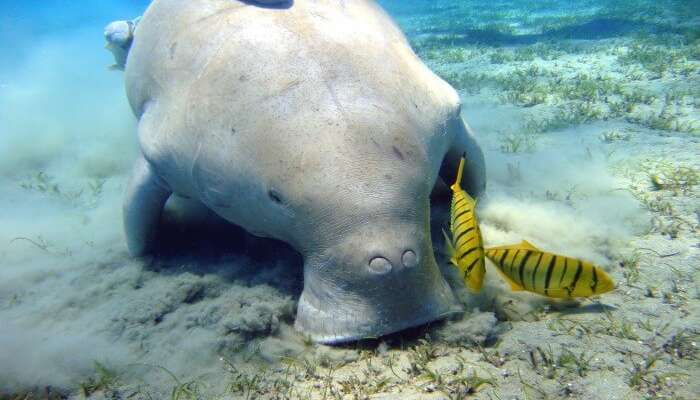 Mac Point is listed as the best place for scuba diving in Andaman and Nicobar Islands, especially because one gets to spot Dugongs here, along with rugged hard corals which actually add on to the beauty of this underwater paradise. This Sirenian tusked mammal is usually found in Australia and Eastern Africa.
Depth: 10-14 meters
Suitable for: All
Suggested Read: 15 Most Amazing Things To Do In Andaman
4. Barracuda City – Meet The Sea Turtles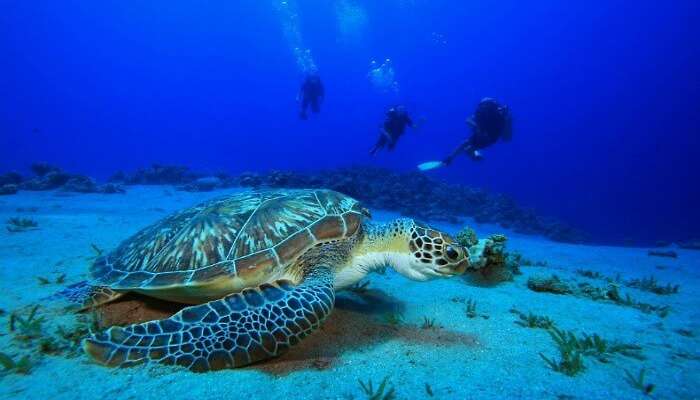 Barracuda City is again an unexplored destination for scuba diving in Andaman. Swim with the turtles, and explore the deep secrets of marine wonderland as you spot colorful corals and a variety of fish, including Blue spotted stingrays, Coralfish, and Surgeonfish.
Depth: 25-30 meters
Suitable for: Intermediate and expert divers
5. Seduction Point – The Rock With Staghorn Corals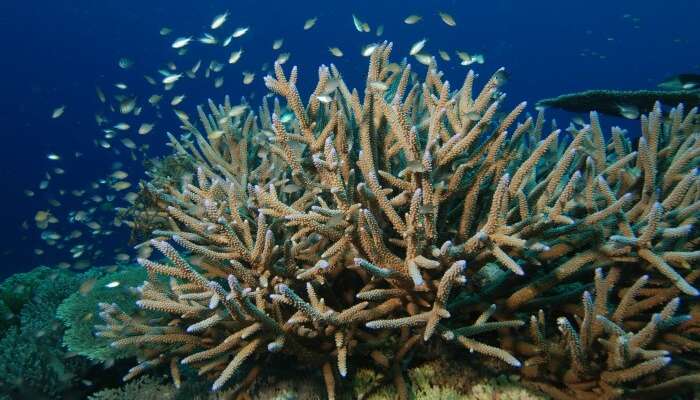 The Seduction Point is a massive rock embraced with a varied aquatic life. You'll find numerous Staghorn corals, which are inhabited by Napoleons and other marine organisms. To make the most of your scuba diving session in Andaman Islands you must visit this spot and try diving.
Depth: 6-18 meters
Suitable for: Intermediate and expert divers
Neil Island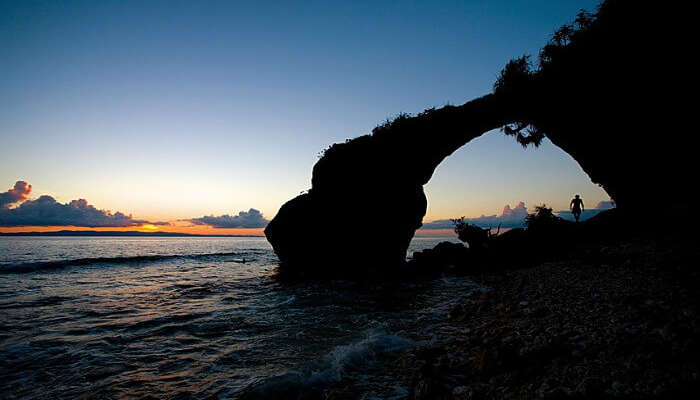 If you're thinking of scuba diving trip in Andaman, Neil Island has to be on your list. This tiny island is ideal for those looking for complete peace. A two-hour stroll is enough to explore the whole island, which is actually affluent in terms of biodiversity. Not just the land, even the underwater world is fairly unexplored.
How To Reach: Neil Island is well connected by the major cities of the country via sea. And for the people who are at Port Blair can take an early morning boat. 
Best Scuba Diving Organizers: Scuba diving requires professional guidance and supervision. India Scuba Explorers in Neil island brings together a team of scuba experts that take tourists to the unseen realms of the ocean.
Suggested Read: Your Handy Guide To Mahatma Gandhi Marine National Park In Andaman
6. Margherita's Mischief – Myriad Shades Of Life Underwater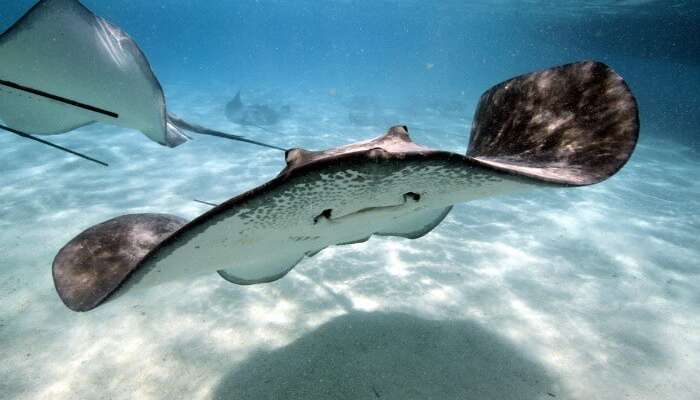 Having a smooth current, Margherita's Mischief is not quite a mischief. It is, in fact, a calm diving spot with crystal clear water and boulders on the soft sand. Dugongs are often spotted here, and you may also get to see Batfish, Pufferfish, Blue-spotted stingrays, Angelfish, Soldierfish and Yellow Snappers.
Depth: 7-16 meters
Suitable for: All
7. K Rock – Diving Near A Volcanic Rock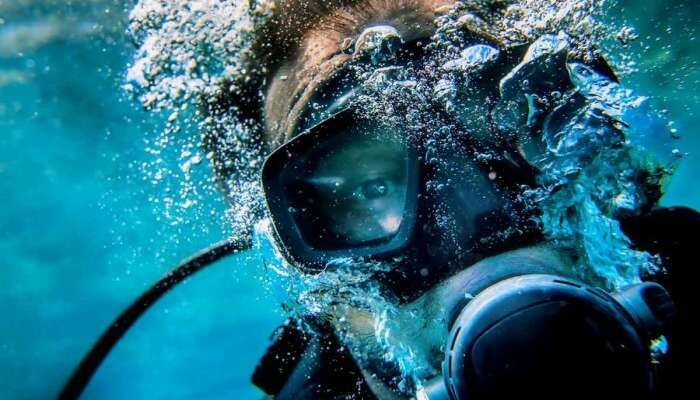 K Rock is perfect for all levels of divers, thanks to the easy current. As the name suggests, it is a volcanic rock that's huge and stands on a sandy seabed. Butterflyfish, Soldierfish, Snappers, and Sweetlips are frequently seen around the K Rock.
Depth: 12-19 meters
Suitable for: All
8. Bus Stop – A Sloping Seabed With Small Reefs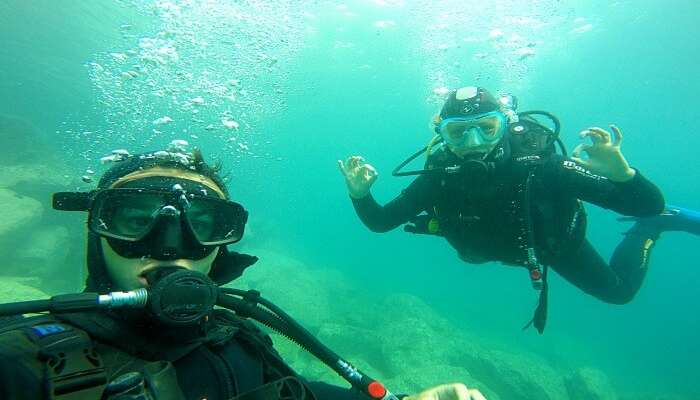 This gently sloping seabed is located on the western ends of Neil Islands. Bus Stop has a sandy bottom with small reefs and is perfect for an exhilarating diving experience. Bus stop is one of the most famous spots for scuba diving in Andaman and you must head here soon!
Depth: 14-20 meters
Suitable for: All
---
Planning your holiday in Andaman but confused about what to do? These Andaman travel stories help you find your best trip ever!
---
9. Junction – Adventure For Experts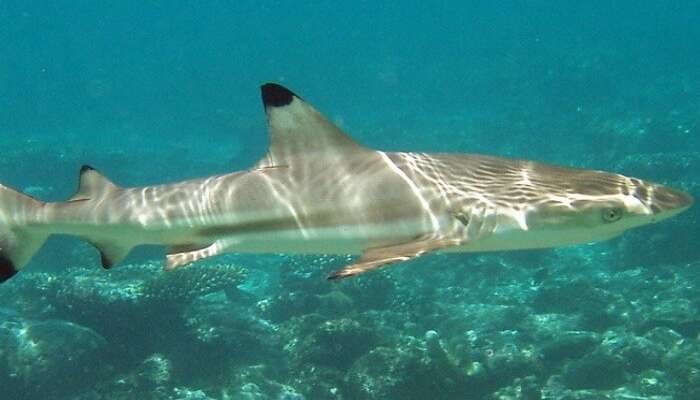 Located between Neil Island and Havelock Island, Junction is a paradise for divers who seek a little adventure. One can find numerous soft corals, surrounded by Lionfishes. Marlin, Trevally and Barracudas and reef sharks are spotted too. The current of this diving spot can be strong, and thus this is not ideal for beginners.
Depth: 22-30 meters
Suitable for: Intermediate and experts
Suggested Read: 11 Thrilling Water Sports In Andaman: No Swimming Required!
Port Blair: Scuba Diving In Andaman Islands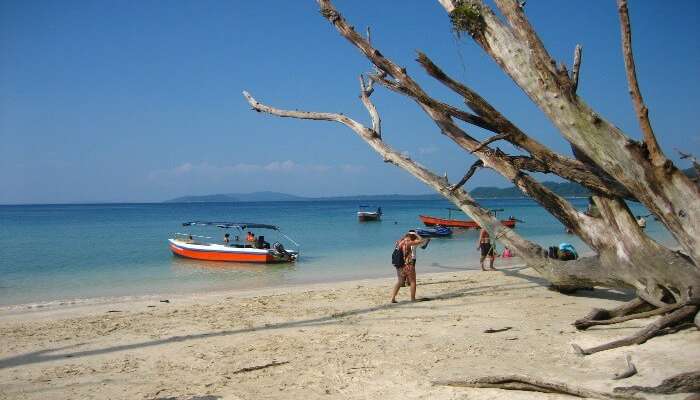 The capital of Andaman, Port Blair has everything a tourist can imagine, right from an international airport, choices of accommodation and yes even water activities like Scuba diving, which is among the best things to do in Port Blair.
10. Mahatma Gandhi Marine National Park, Wandoor – An Exclusive National Park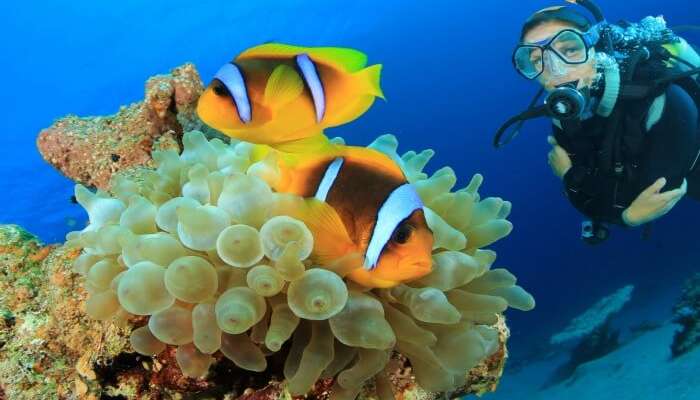 Scuba diving in this one-of-a-kind national park is not to be missed when you're going scuba diving in Andaman and Nicobar Islands. Prepare to witness colorful sea flowers, and corals of more than 50 kinds, such as Fungia, Pocillopora, Acropora, and Leptoseris.
Clownfish, Surgeonfish, Whitetip Shark, Parrot Shark, Butterflyfish and Angelfish are some of the marine species you'll come across while exploring this aquatic wonderland.
Location: SH8, Andaman and Nicobar Islands
Best scuba diving resorts and organizers: Port Blair never disappoints when it comes to providing options, even when it comes to scuba diving in Andaman. If you're looking for scuba diving organizers or resorts, then go for Sinclairs Bayview Hotel (Website | Reviews) or Dive Manta(Website | Reviews). These hotels offer comfy rooms, arrangement for adventure sports, and ease of sightseeing.
Suggested Read: Rutland Island Guide: Andaman's Untouched Island That's Got Everybody Talking
11. Mahatma Gandhi Marine National Park, Jolly Buoy
A rather lonely and secluded island, located in Mahatma Gandhi Marine National Park, Jolly Buoy is a heaven for scuba divers. Explore the most intriguing and colorful underwater life in the turquoise waters of Jolly Buoy. Those who are scared of going underwater can opt for a glass bottom boat and be thrilled by the views of the clear waters.
Must Read: 15 Places To Visit In Port Blair: The Best Of History, Nature, & Beauty
Other Diving Spots For Scuba Diving In Andaman Islands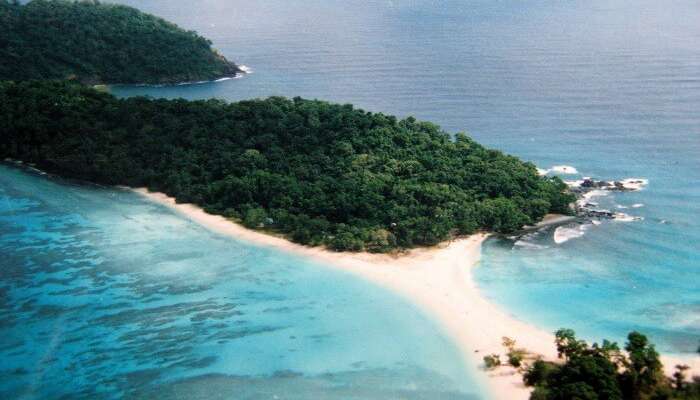 It's always fun to go off the beaten track, and this is why we've also listed some places for scuba diving in Andaman and Nicobar Island that are a little known and are actually well-kept secret.
12. North Point, Cinque Island – Among The Clearest Waters In The World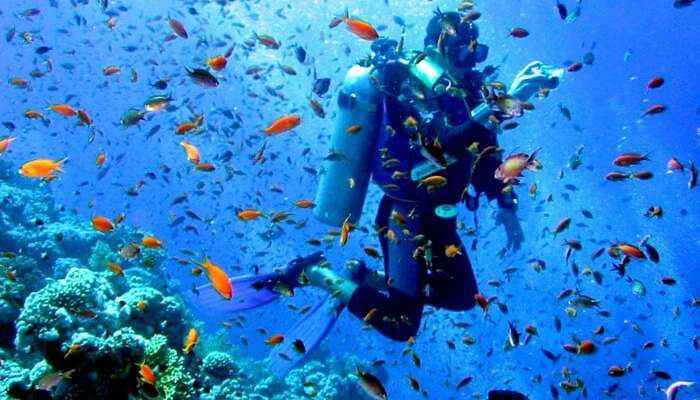 With clarity up to 80 feet, this is one of the best places for scuba diving in Andaman and Nicobar Island. The varied diversity of fish species, and abundance of sponges and small corals make this spot a dream come true for the divers. In fact in the vicinity, there's a kaleidoscope of marine life, including black corals and sharks.
Suitable for: Experts
How To Reach:  Cinque island is visited only by the chartered boats. The boats leave from Port Blair towards the island. 
Suggested Read: A Guide To Kala Pathar Beach In Andaman For An Enthralling Vacay In 2020!
13. Bala Reef – The Stunning Spot In Little Andaman Island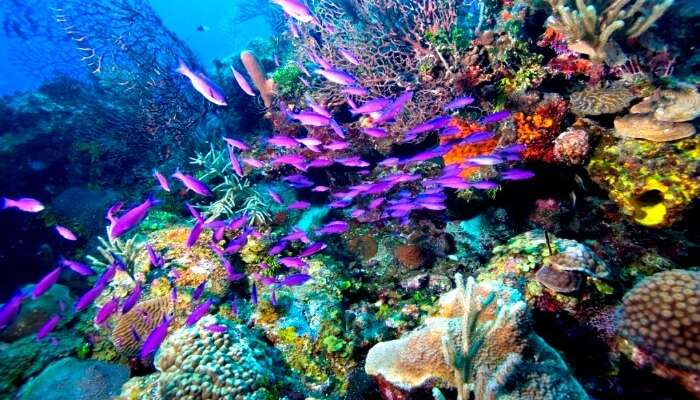 Though Bala Reef is located in Little Andaman Island, the exploration area you get is 4.5 km sq. This diving spot is perfect if you want to witness varied kinds of corals, of different hues. It indeed is much like picture-perfect down under, a rainbow of corals if you must say.
How To Reach: There are daily government ferries which connects from the Phoenix Bay and Haddo Wharf in Port Blair. It takes around 6-8 hours  
14. Fish Rock, Passage Island – Fishes Galore!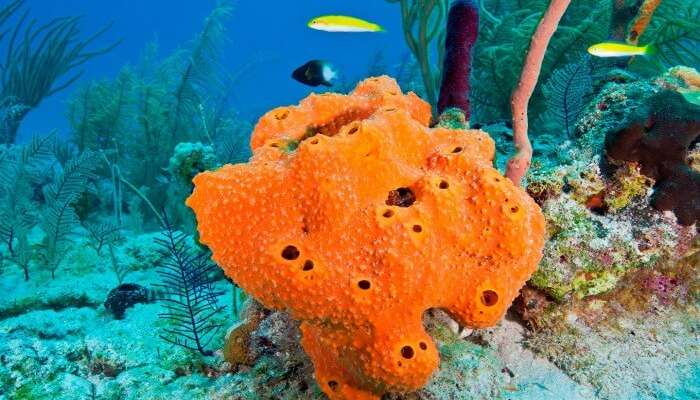 Fish Rock is located near Passage Island and boasts of massive coral and sponge fans. Also, there are drop-offs, boulders, and rocky slopes.
How To Reach: The best way to reach this beach is by hiring a private chartered boat which takes around 1 hour to reach from the Long Island Jetty.  
15. Corruption Rock – Home To Unicornfishes & Shipwrecks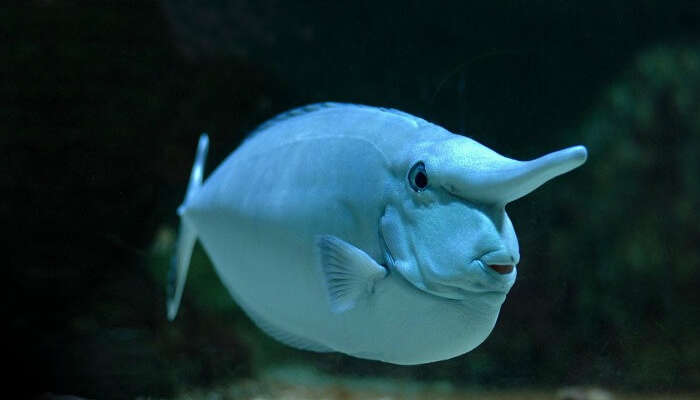 This beautiful diving site, the Corruption Rock, has a dazzling maze of canyons, ridges and channels. Located between Rutland Island and Chidiya Tapu, one can spot Eagle Rays, Giant Napoleon as well here.
The underwater habitat consists of canyons, gullies, channels and ridges, where dolphins and Tuna are also sighted often. You'll also spot many shipwrecks here!
Tips For Scuba Diving In Andaman Islands
Wondering what all precautions you should take while you are on your scuba diving vacay? Here is the list of everything you should take care of.
If you are a beginner then choose a spot which is on a beach and where trainers are availble.
Carry your diving costume and gear.
Tie your hair and wear a cap to protect them.
Book your scuba diving session with a trusted organizer.
Keep calm and don't panic.
If you have any health condition then discuss it with your trainer and then head for the activity.
Cost Of Scuba Diving In Andaman Islands
Wondering how much does scuba diving cost in Andaman? Well, the cost of scuba diving in Andaman varies from location to location and organizer to organizer. However, the cost starts from INR 2500 and goes up to INR 6500 and more if you opt for Scuba diving packages. Also, you have the option of going for a short scuba diving course in the Andaman Islands if you want.
Further Read: Explore The Breathtaking Underwater Universe At India's Best Scuba Diving Spots
Already excited to explore these spots for scuba diving in Andaman Islands? If yes, then it's time for you to pack your bags and plan for an enthralling trip to Andaman! For those who have been to the diver's paradise, share with our readers your incredible diving experiences.
Frequently Asked Questions About Scuba Diving In Andaman
Q. Is the Andaman Islands a good place for diving?
A. Neil Island and Havelock Islands are the best places in Andaman for all kinds of water activities. Enriched with beautiful coastlines and rich marine life, its a great place for scuba diving.
Q. What to do in Andaman Islands?
A. Some of the best things to do in the Andaman Islands are:
1. Snorkeling at North Bay And Elephant Beach
2. Banana Boat Ride
3. Take The Glass Bottom Boat Ride
4. Parasailing
5. Trek To Madhuban
Q. Is scuba diving in the Andaman Islands safe for first-timers?
A. Yes. Scuba diving is absolutely safe even for first-timers provided you get a proper PDAI certification before going underwater.
Q. Is certification necessary for scuba diving in the Andaman Islands?
A. Certification is not mandatory for diving in the Andaman Islands, but you will have to have proper knowledge of scuba diving and must be good at swimming.
Q. How much does scuba diving cost in the Andaman Islands?
A. For noncertified divers, one dive would cost you INR 4500 for one dive while a certified diver has to pay INR 4500 for two dives.
Q. Which island is best for scuba diving in Andaman?
A. Havelock Island is best for scuba diving in Andaman.
Q. How much does scuba diving cost in Andaman?
A. Scuba diving in Andaman costs between INR 3500 and 6500 as per the season.
Q. What should I wear in Andaman?
A. You can wear light cotton clothing in Andaman.
---
Looking To Book A Holiday Package?
---
People Also Read
Scuba Diving In Texas Scuba Diving In Austin Scuba Diving In Mexico
Comments
comments